Every business owner knows the importance of maintaining & growing existing customer relationships and marketing to new potential clients. One of the most important parts of any business's marketing or customer retention campaigns is branding. Without a clear brand, your customers — both old and new — have nothing to connect you to. If you're running or marketing for a small business, chances are your first step was to come up with a brand that's true to the company. And with a brand comes a logo that helps people distinguish your business between all the others. You've likely placed your logo anywhere and everywhere that your company information appears — the business website and business cards. And now you can easily place your logo on the front of your business greeting cards.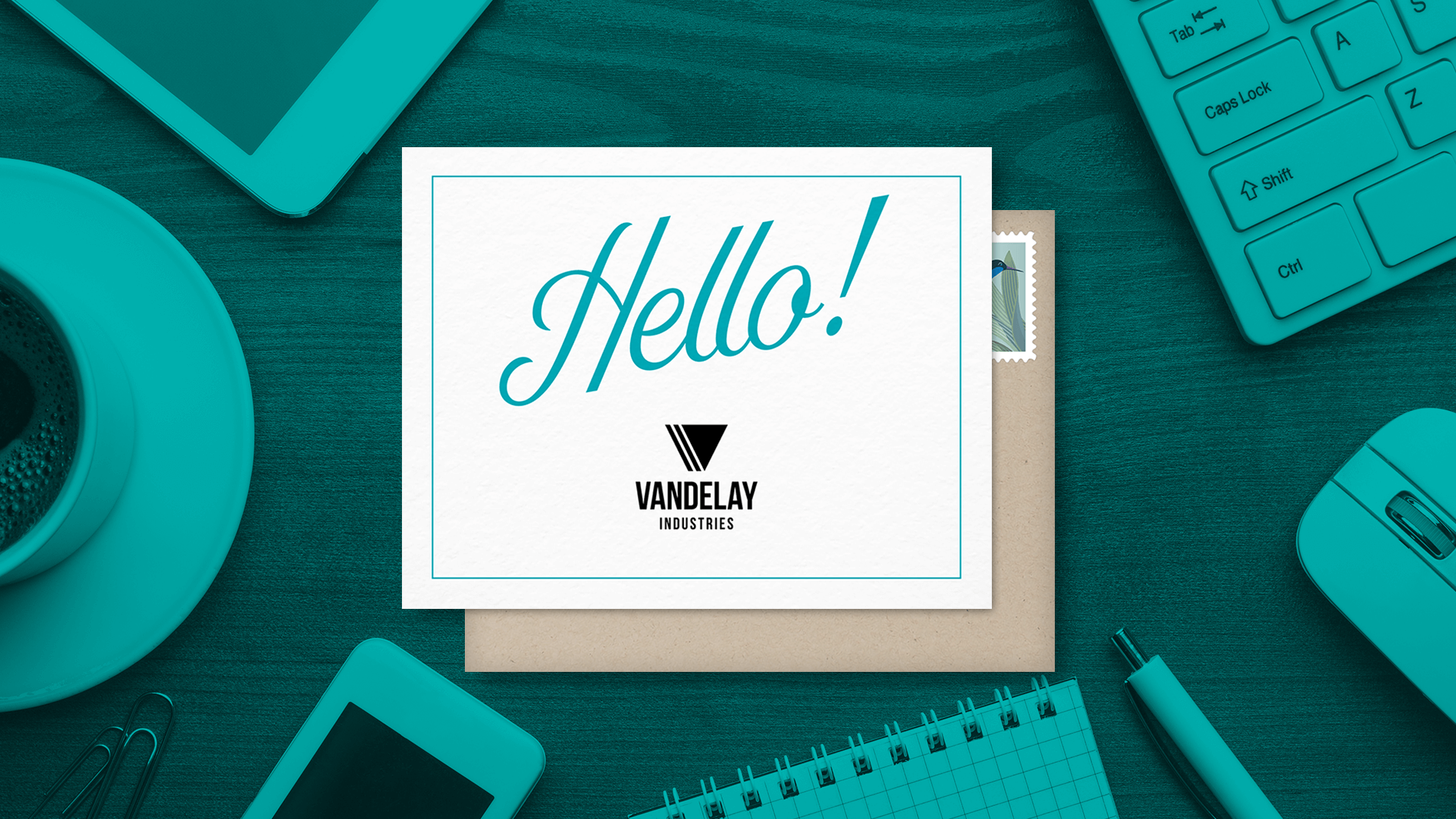 Logo business greeting cards are a great way to add a personal touch to your business marketing campaign. A simple way to place your logo in front of the eyes of potential as well as existing customers. Sometimes a break from constantly selling to your customers — especially for customer retention purposes — is exactly what will help make your customers feel special. And who doesn't like to feel special? By adding a personal non-salesy message inside one of these logo business greeting cards you'll still be building brand awareness (with the logo being shown on the front), but this will give your company the chance to build a closer relationship with your customers based on something other than sales.
There are endless opportunities for you to send a business greeting card — from thank you notes to birthday cards to the once a year holiday cards. Your chances to touch base with your clients are many. And every business owner knows the success of their company depends on the quality and moral of their employees. Sending employee business greeting cards is an easy way to show your appreciation and help to build a stronger company loyalty among the people who make your business wheels turn on the daily basis.
Still unsure who or when to send cards to? [See: 5 Opportunities to write business thank you cards that you may be missing]
Ok — so perhaps you're convinced of the importance of sending business greeting cards. But past experience tells you that placing your logo on greeting cards has proven a difficult and time draining task. Not to worry, because here at Postable we believe that sending beautiful quality greeting cards should be as easy as sending an email. That's why we've made it ridiculously easy for businesses to upload their logo, customize the front design of one of our designer templates and write their own personal message. Did we mention we'll even mail the cards out for you. Just click send. We'll take care of the rest.
Ready to get started? Don't have an account?
Sign up for a free account here.
Checkout these 5 designer business greeting card templates that will work with any logo. Use the link directly underneath each of these designs to play around with the customization options to see how your company's logo will appear on the card.
1. Thank You Banner
This card is the perfect template if you're looking to customize as much as possible. You can change the 'Thank You!' to say whatever you'd like — ex. Happy Birthday. Same goes for the banner underneath — change the text to read whatever you'd like. Your logo will appear below and you'll be able to change the color scheme of this design.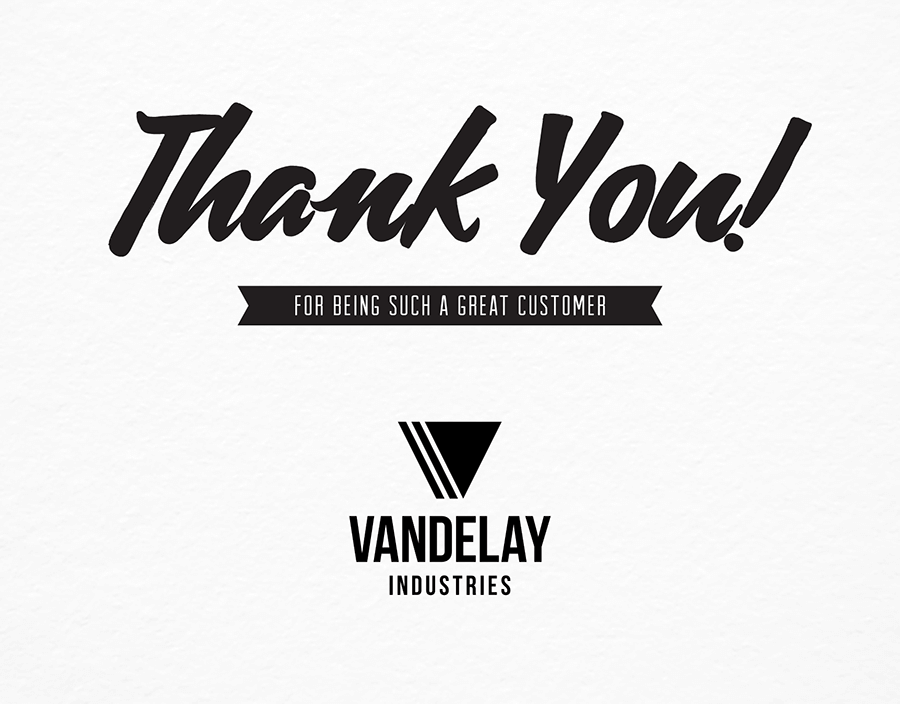 Test out this template here
2. Text Photo Overlay
This design template allows you to upload a custom photo along with your logo. Use this to showcase a photo of a product, a new office space or your team hard at work. Put a face to the company your customers have grown to love. As with the previous design, you'll be able to alter the header text to say whatever you'd like and your logo will appear at the lower left corner.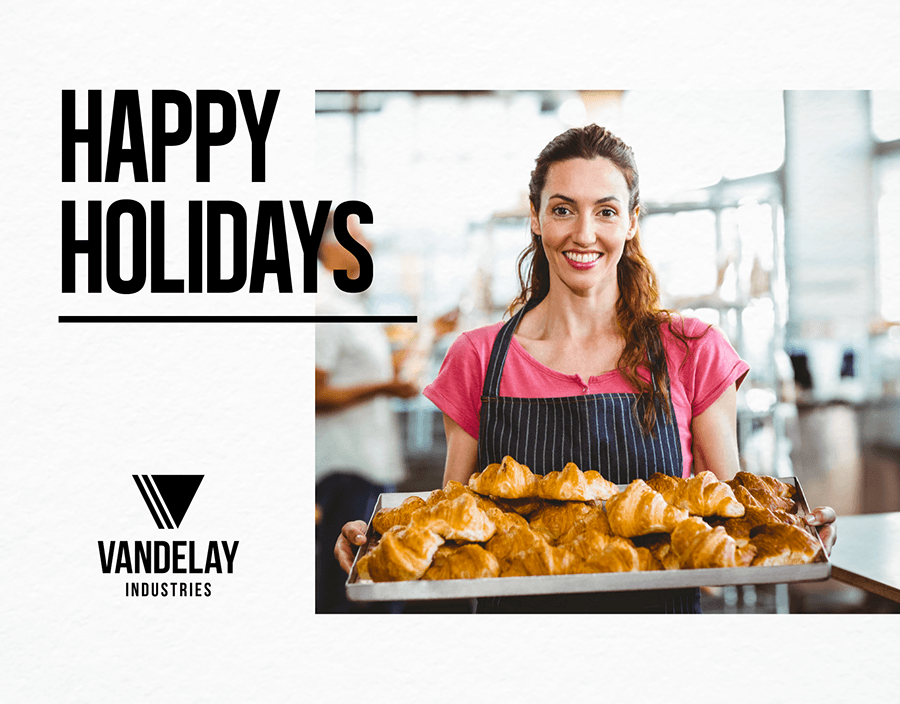 Test out this template here
3. Decorative Logo Business
If you'd like a little more pizzaz for your logo business greeting cards — this design is perfect. The front of this design is a little more eye catching with the decorative swirls surrounding your business logo. You'll be able to change the color scheme of the elements to whatever you'd like. Apply your branding colors or use this opportunity to turn the the swirls into seasonal colors.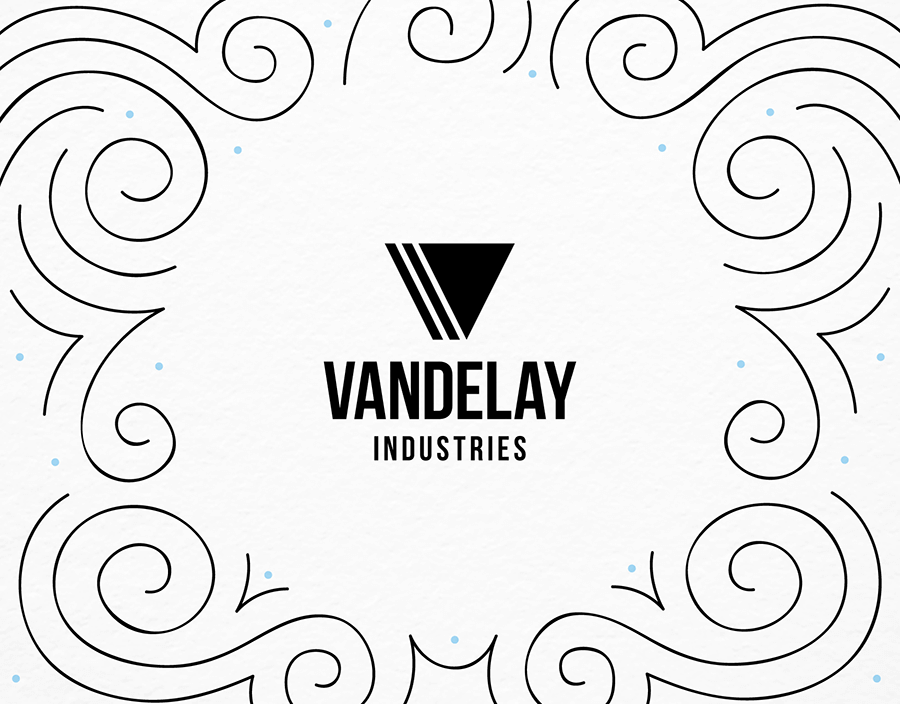 Test out this template here
4. Colored Thick Border
Looking for some simplicity? This design will be your go to. As with the previous template, there's no header text. Include whatever text you'd like on the inside. Your logo will appear front and center with a thick border surrounding it — in a color of your choice.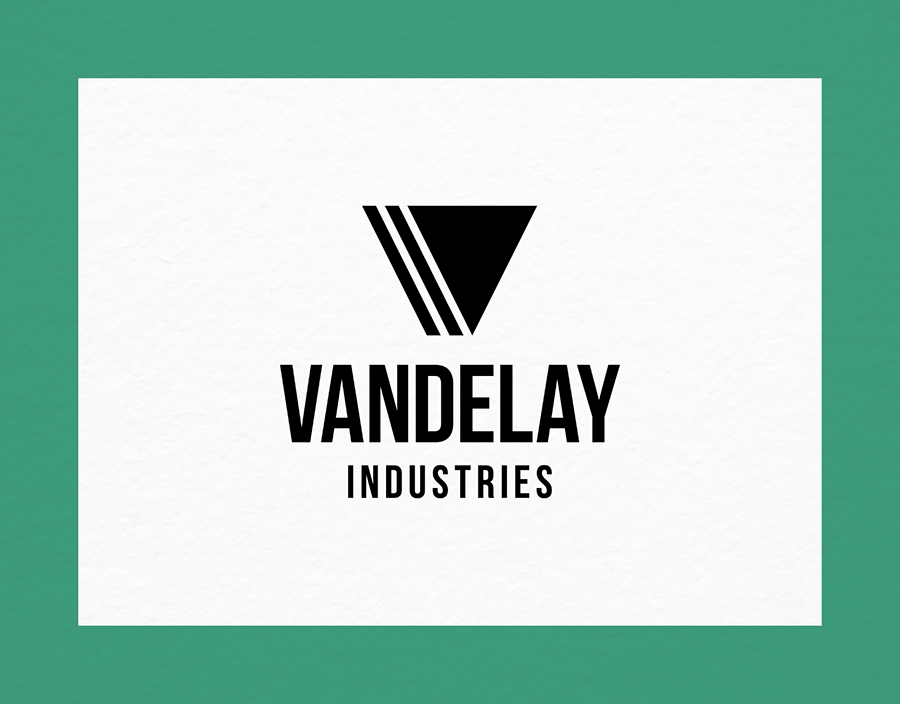 Test out this template here
5. Simple Line Border
Want even more simplicity? This thin border design is the way to go. The focus is very much on the logo and not much else other than a simple double lined border.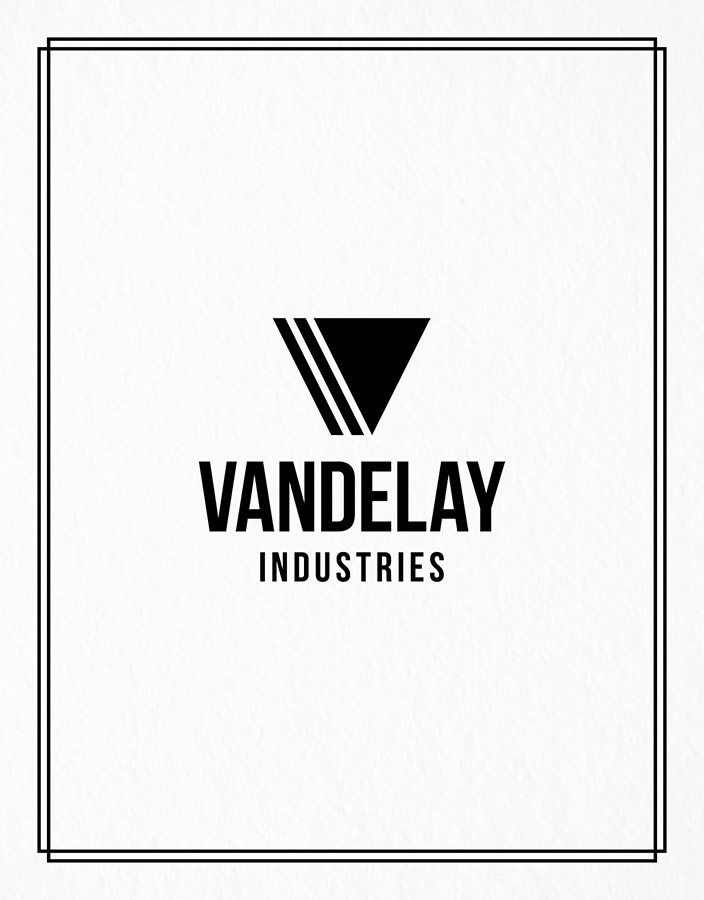 Test out this template here
The design you choose should go hand in hand with your branding and company personality. If your branding tends to be more on the fun playful end — the design with the swirls will work great. On the other hand if your branding tends to be simplistic and clean — the simple double lined border design will probably be more up your alley. Of course any of these designs will work with any logo so whatever you choose — the card will be splendid.
Not seeing exactly what you'd like? Not to worry — these are just 5 examples of the many business logo cards available here. Once you've chosen your favorite design, use the prompts to upload your logo and customize the card to your liking. Pro tip: make sure your logo file is high resolution (300 dpi) so that the print quality will be crystal clear. Unsure what resolution your file is at? Send us an email and we'll check for you (info@postable.com).
What occasion will you send your business greeting cards for? Birthday? Thank yous? Thanksgiving? Christmas? All of the above? Let us know in the comments!