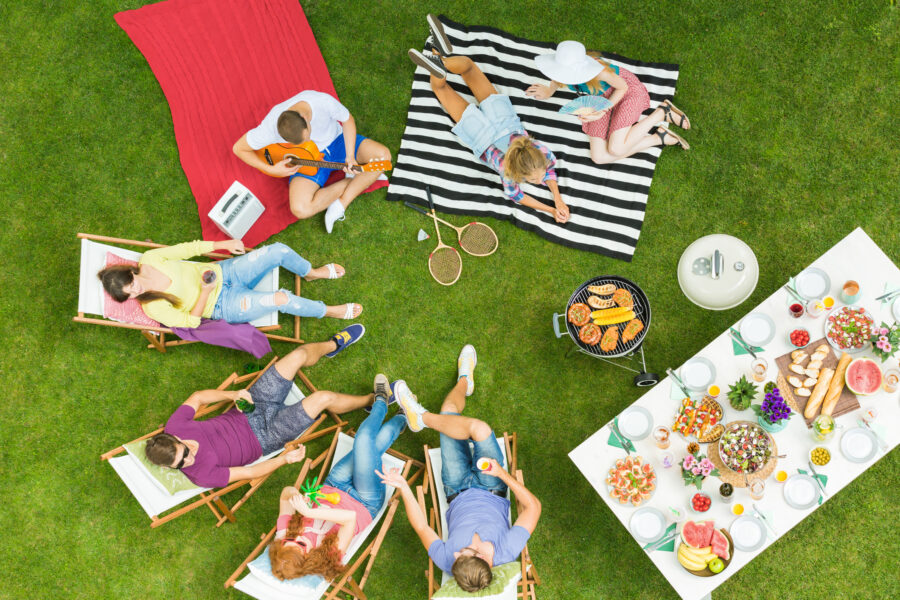 The sun is out, the pool cover is off and the kids are begging to go to the beach every chance they get (which is every other second considering they're not in school). Summer is here — and yay to that! Winter was brutal and Spring was short AF but who cares when summer days are oh so beautiful! You've probably been attending one summer BBQ after another and want to throw your own little shindig. Summer gatherings are a great time to meet up with friends who were hibernating during the winter, eat some food, drink some booze and just enjoy the sunshine. Brunch is pretty much the best time of the day so why not theme your gathering around that? We've gathered some great summer brunch ideas to give you some food for thought for potential decor, food and the all important summer brunch party invites (which you can send without ever leaving the poolside).
Send custom summer brunch invites in minutes. Postable will print, address, and mail them for you.
Look through and pick the ideas that speak to you and leave those that don't. And remember — these are just ideas, so let your creative self get inspired to turn your own brunch gathering into something magical. No need to copy everything directly (don't feel like you must match things identically) unless of course you'd like to. Let these summer brunch ideas inspire you to do– you.
Not sure which summer brunch party invites will get just the right feel for your gathering? Click on the link below each design to test out the template with your very own details to see how the invite will look.
Fruity summer brunch ideas
Does anything really feel more summer-y than a big ole bowl of fruit? We didn't think so. Fruit and flowers are a sign of the summer season and we're here for it especially if that means we have a summer brunch!
Here are some fun ways to incorporate fruit into your summer brunch party!
1. The ultimate summer brunch invite
This party invite design couldn't be more perfect. It's got the banana and the glorious avocado — any potential guest to receive this invite is destined to RSVP with a big expounding YES. You can choose to theme your gathering around these core ingredients or not — you do you.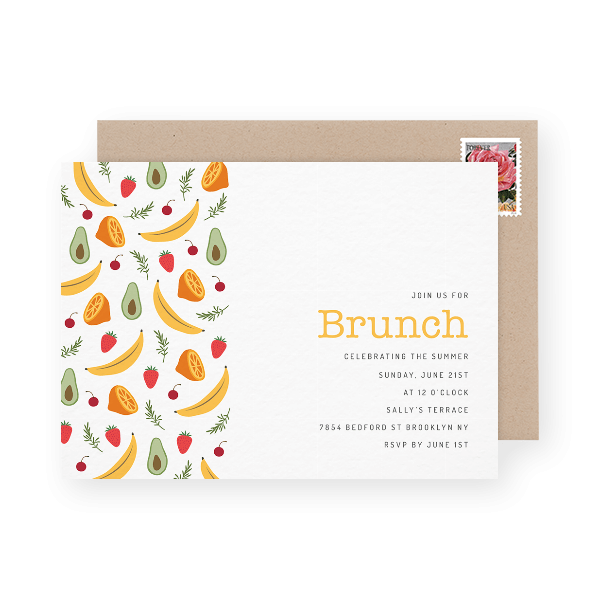 2. Fruity brunch cones
Ice cream cones aren't just stellar at holding our ice cream. They're really versatile and are a delish way to serve some fresh fruit!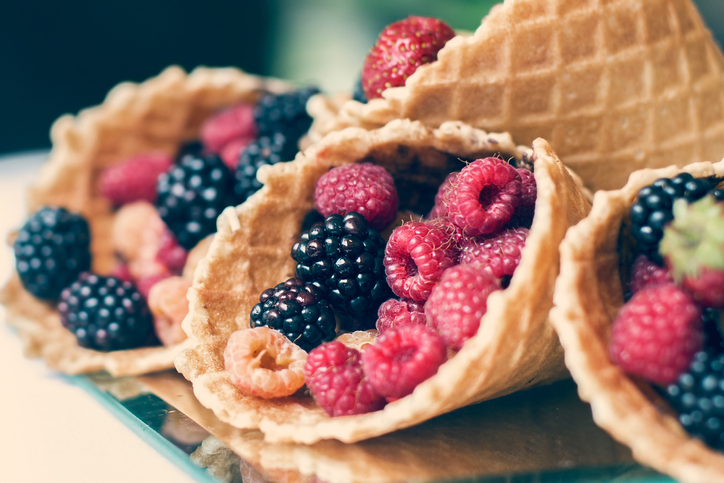 Pro tip: Serve this at your beach brunch (see more beachy brunch ideas below). It's an easy 'dish' to bring separately and combine once you get near the waves.
3. Fruit on a stick
Getting creative with ways to serve your fruit at your brunch is half the fun. Another simple way to get your guests digging into all the summer-y goodness is to simply string the fruit onto some serving sticks. You can use grilling sticks or even long toothpicks.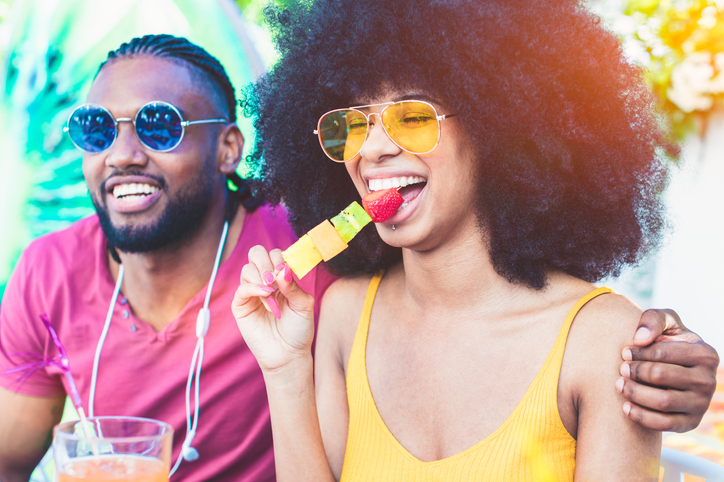 4. Pineapple summer brunch party invite
Want a summer brunch party invite that practically screams SUMMER? We got you. Check out this adorable pineapple cocktail party invite. It doesn't get more summer-y than a big ole' pineapple! Use the invite as your theme and decor inspiration by incorporating pineapples into your drink options like this Pineapple mint prosecco punch.
5. Grilled pineapple
Speaking of pineapples… Add them to your menu! Nobody said brunch parties had to stick to specific foods. Grilled pineapples would go great with any egg dish too.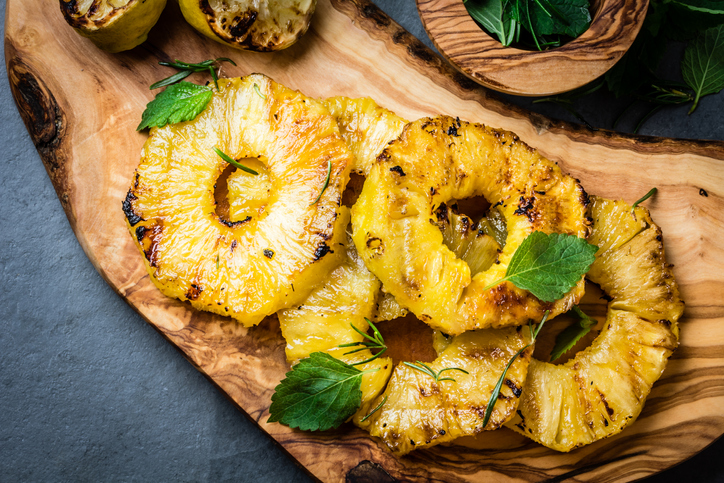 6. Watermelon brunch invite
Move over pineapple, watermelons takin' over! This bright and fun summer brunch invite is the perfect blend of minimalistic themes (hello white background and thick simple illustrations) and trendy quirky vibes. Receiving this invite would make it impossible not to get excited about this event!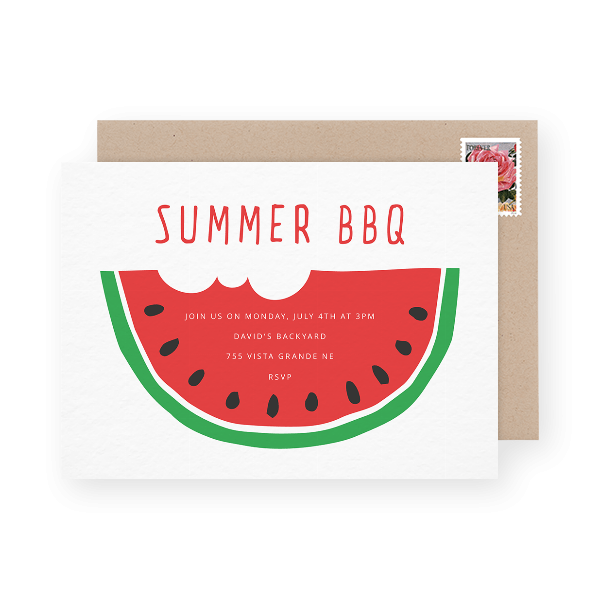 7. Mimosas (and/or bellinis)
No summer brunch party ideas list would be complete without mimosas. But of course you already knew that. Make your mimosas extra special by serving them in fancy champagne flutes and adding pieces of fruit.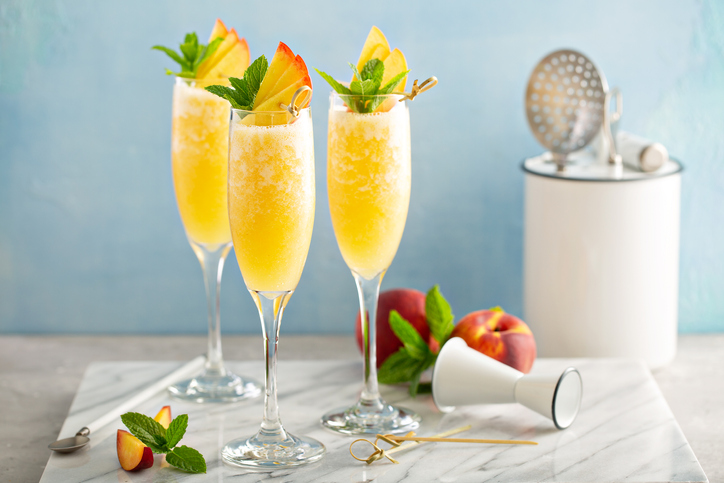 Tropical summer brunch ideas
Moving on to the next theme, we've got your tropical brunch ideas covered. Whether you're actually throwing your brunch party on the beach – or any tropical setting for that matter – or you're simply planning on channeling them from afar, these brunch ideas will infuse your party with tropical vibes galore.
8. Flamingo summer party invite
The pink flamingo is to the tropical theme what the pineapple is to the summer vibes. That's to say, the flamingo is the perfect symbol for the tropics! Get your guests into the tropical mood with this fun flamingo party invite.
9. Flamingo themed decor
Not everything needs to be literal. It's ok to throw a tropical themed brunch party without having tiny flamingoes everywhere – though that sounds totally awesome. Sprinkle your theme in a few distinct spots. You can class up your tropical brunch party with an elegant flamingo accent piece. Add it to the entryway to greet the guests or add it to your refreshments table.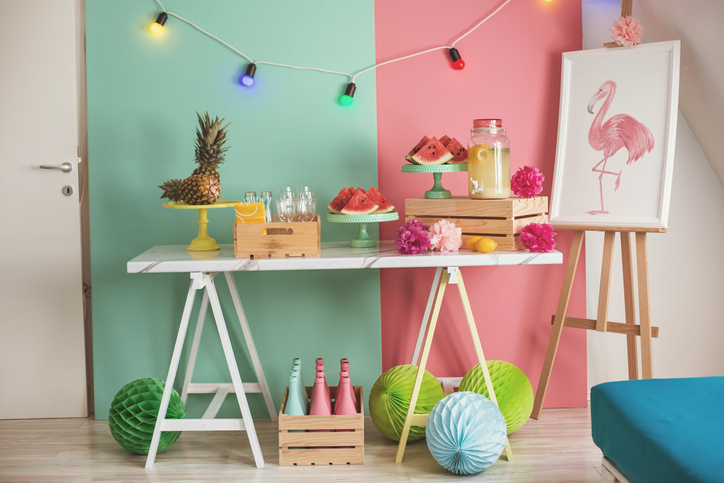 10. Seaside invite
If you are planning to throw your brunch party in or near the sand, this seaside invite will be perfect. Not only will it get your guests in the mood for the beach, it'll get them thinking early about how they'll need to prepare. After all, heading to the beach usually requires a little extra planning (think change of clothes, towels, umbrellas etc.) compared with just heading out for the day.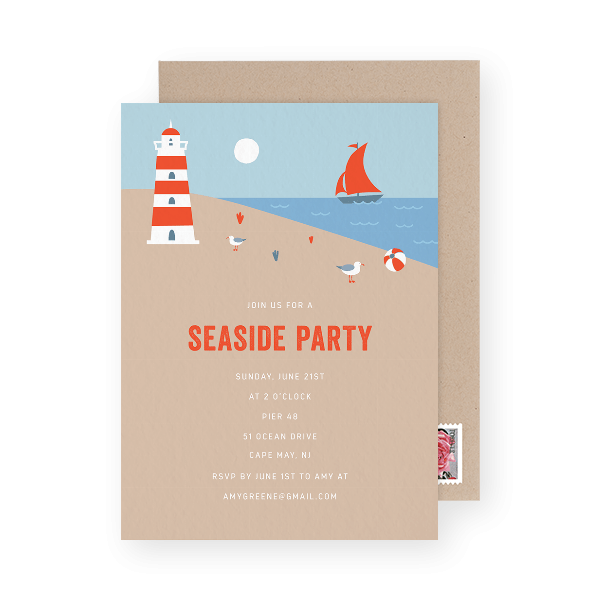 11. Beach brunch logistics…
As we just mentioned, a beach day takes a bit more forethought than your normal go out on-the-town day. The same applies if you're hosting a beach brunch. In fact, that takes quite a bit more planning so make sure to get all the logistics organized.
You don't need to make it complicated (though by all means get extra!). Just make sure you have the basics covered (beach blanket, silverware, plates, napkins etc.).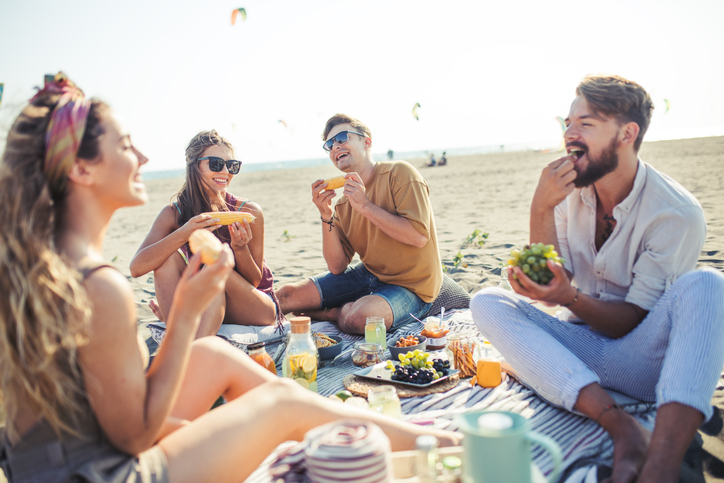 12. Pool party invite
Channel the tropics with a pool party! Besides, there's nothing quite like a pool party to remind you just how incredible summertime really is. Throwing a pool brunch party combo is essentially like throwing the greatest hit of the summer. Don't forget to send your pool-party-brunch-combo invites to get everyone psyched!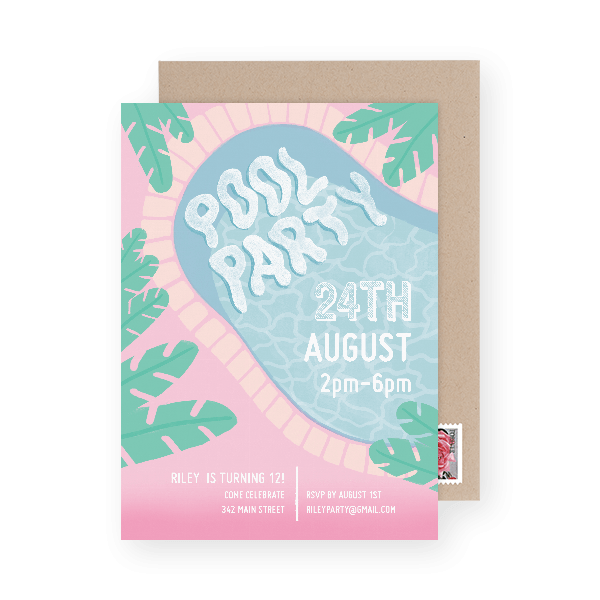 13. Poolside bloody marys
And you thought the pool party brunch combo idea couldn't get any better! Make a giant batch of bloody mary ahead of time (to really let all those flavors mix) and serve them by the pool with giant ice cubes. It'll be refreshing and brunch-tastic all at the same time. 
Pro tip: Make Bloody mary pops ahead of time to give your guests an extra cool treat they'll be talking about for the rest of the summer.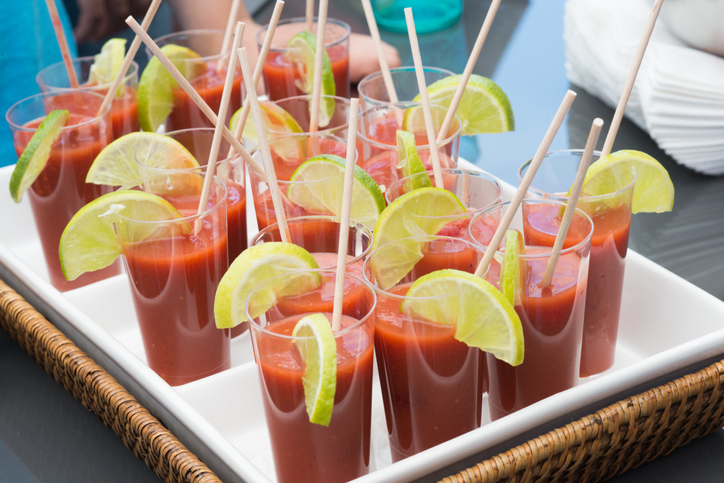 14. Don't forget the pool floaties
The best summer brunch ideas are those that take your party to the next level and having some really fun pool floaties is how you'll do just that with your own brunch pool party.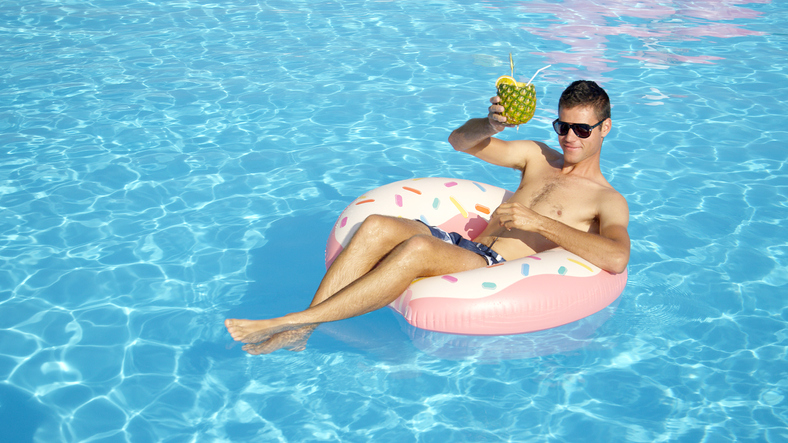 BBQ summer brunch ideas
We're on a roll with these ideas… On a hot dog roll! Too far?
Let's pretend that pun was as expertly placed as those of A Jar of Pickles and keep moving to the next summer brunch section: the BBQ! Everyone loves a good summer BBQ so it's only right to marry the two best things about summer: brunch and BBQs.
15. Beach summer BBQ invite
Like all good parties, your BBQ will need to start with an invite. A proper paper invite like this one will get your guests stoked to grill! With an invite this summer-y you can even double up by throwing your BBQ brunch ON the beach. And while you're at it, please send us an invite; we'd very much like to join.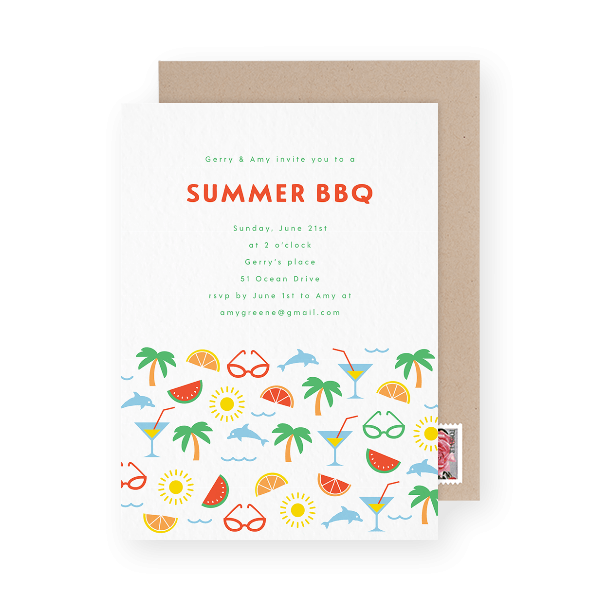 16. Make do with what you have!
Here's the deal: you don't *need* a pool or a beach or even a deck to throw your own BBQ brunch party. All you need is a bit of outdoor space for the grill. Put up some outdoor furniture or lay out a few picnic blankets, grab a football or soccer ball to toss around and you're all set to have a great time. It's all about the company anyway so be sure to send those invites early.
Send custom summer brunch invites in minutes. Postable will print, address, and mail them for you.
17. A minimalist approach to the BBQ party invite
If the whole colorful thing isn't for you, then this delightfully minimal design by E. France Paper will be the perfect match.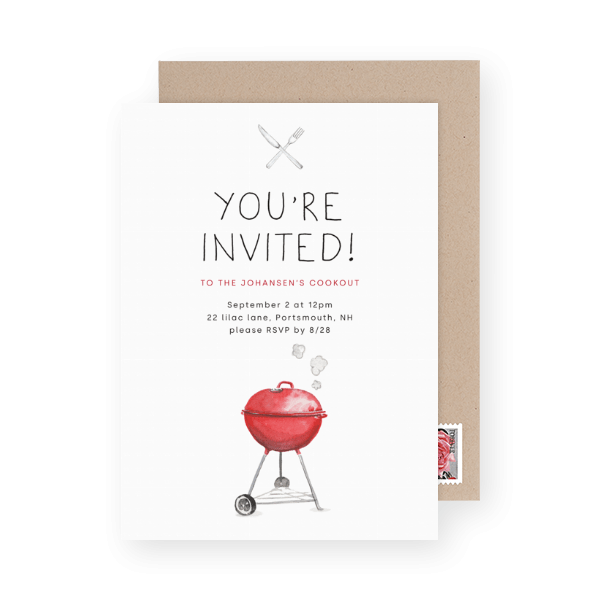 18. BBQ Brunch turned evening gathering
If you don't believe in party end times then there's a good chance your BBQ brunch can seamlessly turn into an elegant evening gathering. If that sounds like something you'd like for your party, plan ahead by stringing up some lights. Turning them on will mark a lovely transition from BBQ brunch to a sparkling evening.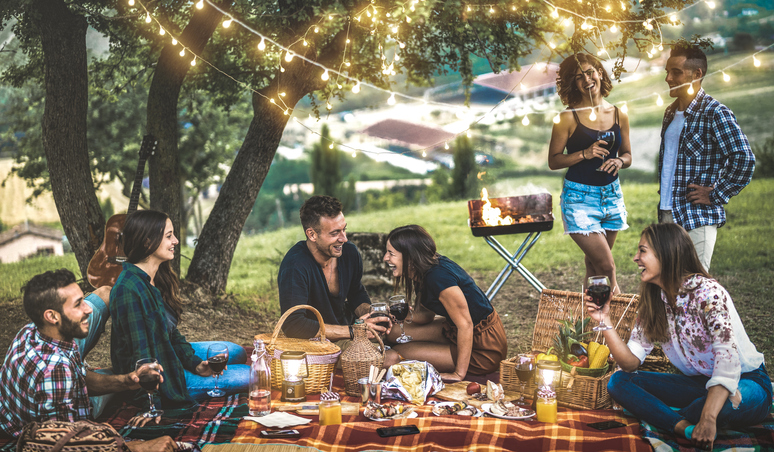 Pizza summer brunch ideas
We've left the most delicious brunch party idea for last. Who doesn't love pizza?! Keep your pizza brunch party traditional with the trusty pepperoni or get creative with brunch themes. Remember, there are no rules.
19. Pizza party brunch invite
The best part with this kind brunch idea is that it's very versatile. Bring your pizza to the beach or a public park to spread on some picnic blankets or invite everyone over to your place for a fancy take on the brunch pizza. Whatever you decide to do, you still need to send out those invites. Remember, no invites means no brunch.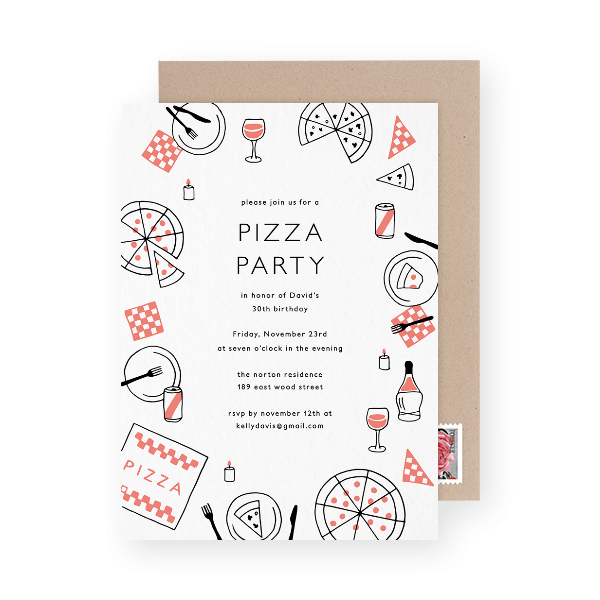 20. Pre-pizza appetizers
Don't forget to have some sort of snacks ready for your guests when they arrive for your brunch. Pizza brunch ideas are great, but don't let that steal all of your attention. You've still got appetizers and drinks to contend with. The good news is that you can keep it very simple. These little prosciutto sticks are a great example. Easy to assemble and they make a great snack!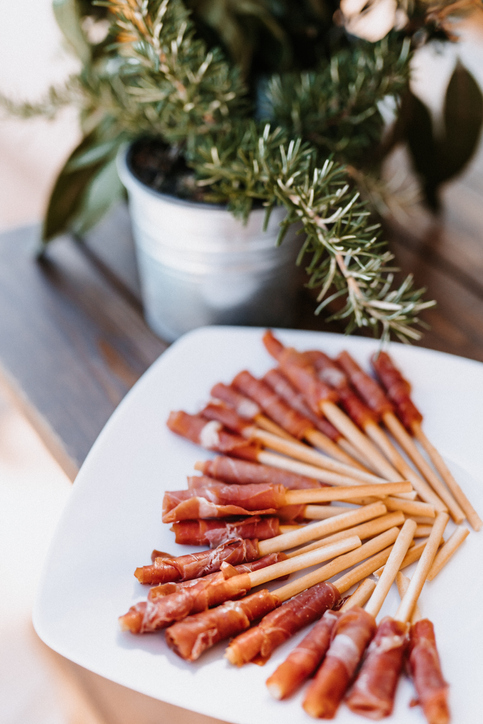 21. Get creative with your brunch pizza
And then there's the main event: the pizza. As we said, keep it traditional or channel your inner Top Chef to create something truly unique. A 'traditional' brunch pizza typically involves eggs, but don't let that keep you from really stepping outside the pizza making box with something like this pear and goat cheese pizza.