National holidays that we didn't know existed are constantly popping up on our newsfeeds and since we loved making the list of such holidays with the greeting cards to go along with them for the month of July — so much — we decided such a list was a must for the month of August. Who wouldn't want to celebrate National Underwear Day anyway? Don't answer that.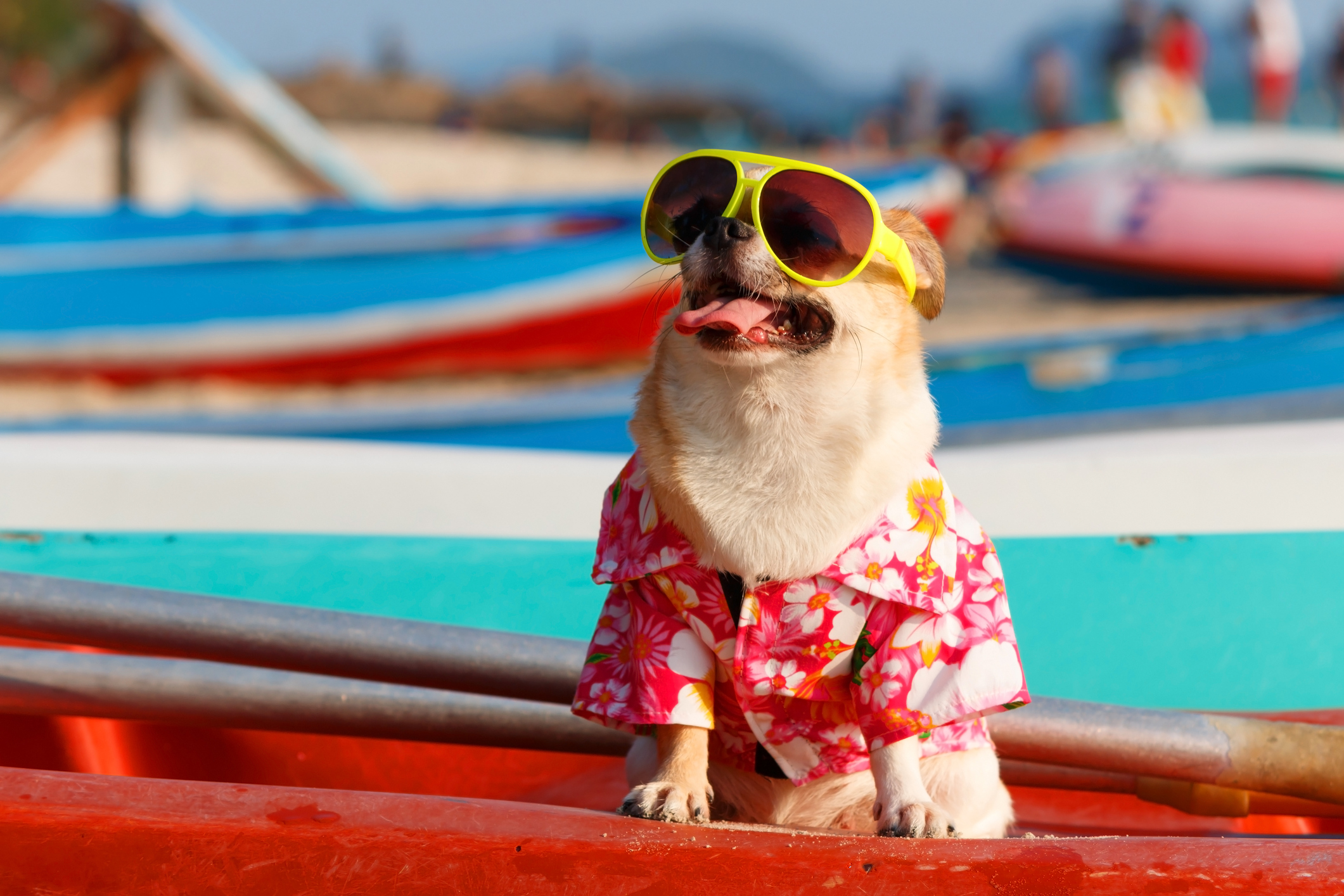 National Girlfriends Day | August 1st.
Did you miss Valentine's Day this year? Well this is your chance to make it up (if you didn't take your chance to make it up on International Kissing Day in July)! National Girlfriends Day is a great day, as any, to tell your lovely lady just how awesome she is. Make sure she knows that you care and totally appreciate her — all day every day, but especially on such an important holiday as this. This card by Mai Ly Degnan will totally bring a smile to her face, but it's up to you to write something sweet on the inside to let her know how much you care.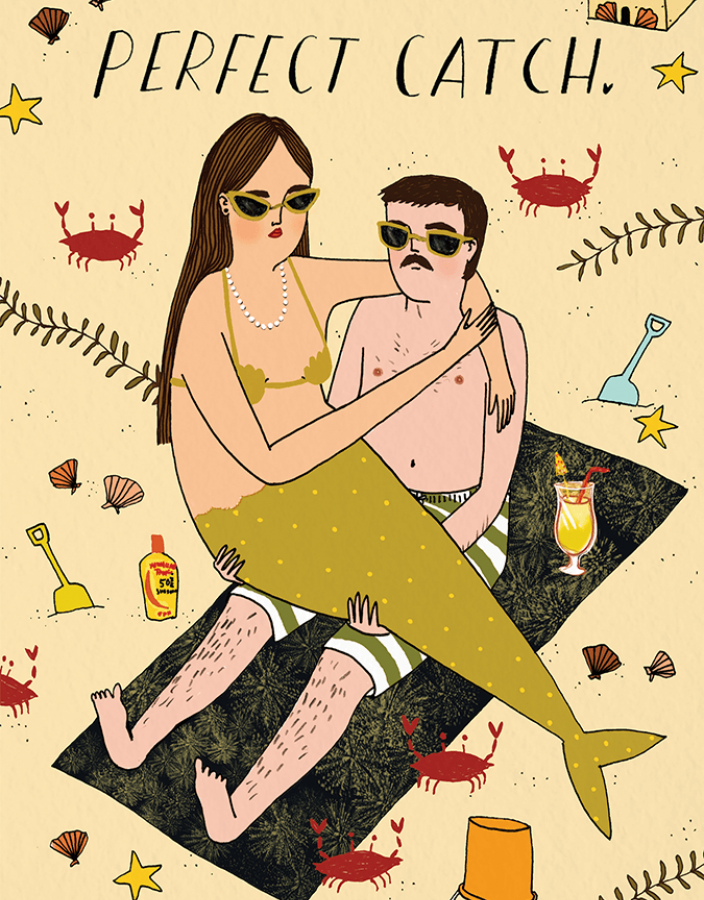 Send this card here
National Mountain Climbing Day | August 1st
August first comes with not one, but two whole national holidays you probably didn't know even existed. It's cool, because you do now. So the real question is — how will you celebrate this glorious occasion? Send this card by Quill & Fox to a friend who loves mountain climbing and let them in on this exciting secret.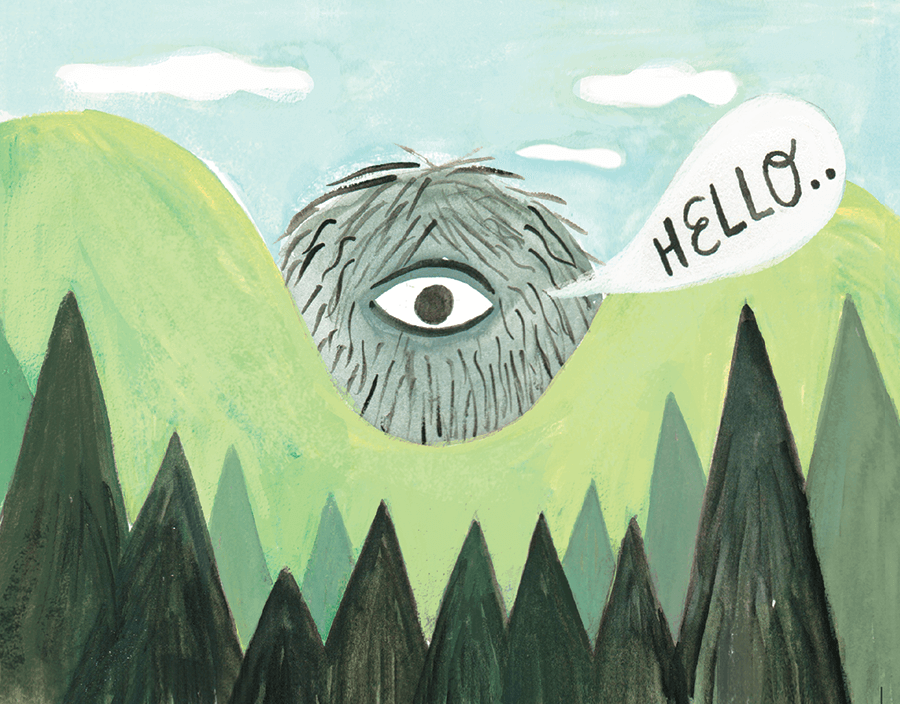 Send this card here
International Beer Day | August 3rd
First Friday in August is arguably the most important of these obscure national holidays. International beer day is not just another excuse to indulge in some hoppy brews, but also say thanks to someone who deserves a thank you. Which if you think about it — is probably a few folks who have yet to receive a card from you. So go ahead, wish that someone a happy International Beer Day along with sending your very personal thanks. They'll appreciate it and you may even meet up to celebrate together.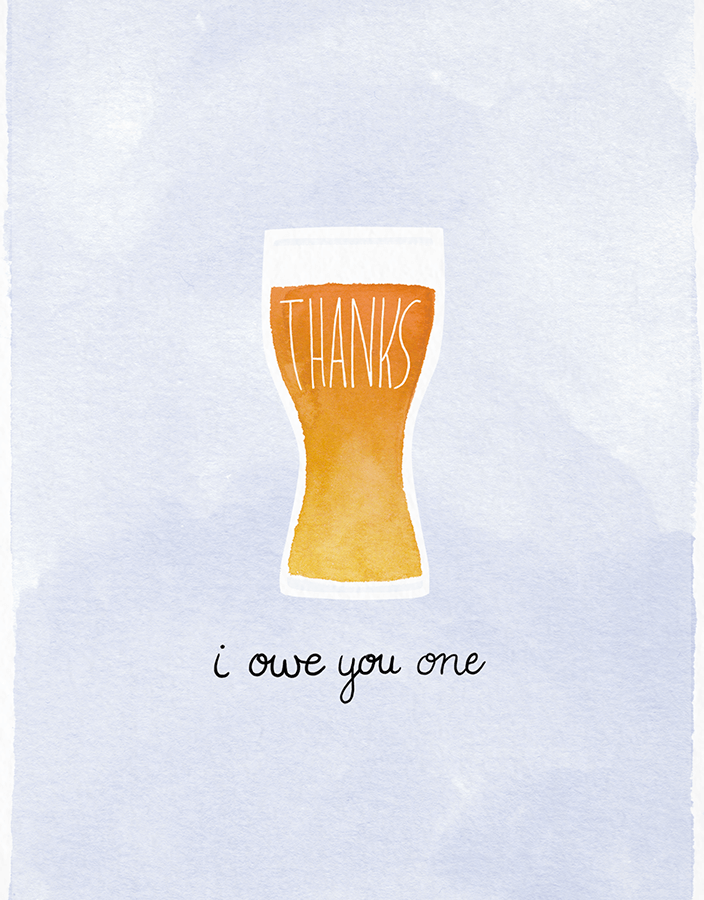 Send this card here
Friendship Day | August 5th
First Sunday in August is the day to be thankful for the friends in your life. Who else would you ever share your snacks with? This most adorable card by Katie Pea Studio just about says it all, but you may want to add a little something on the inside. Maybe a word or two on all the snacks you'll be sharing with them in the near future.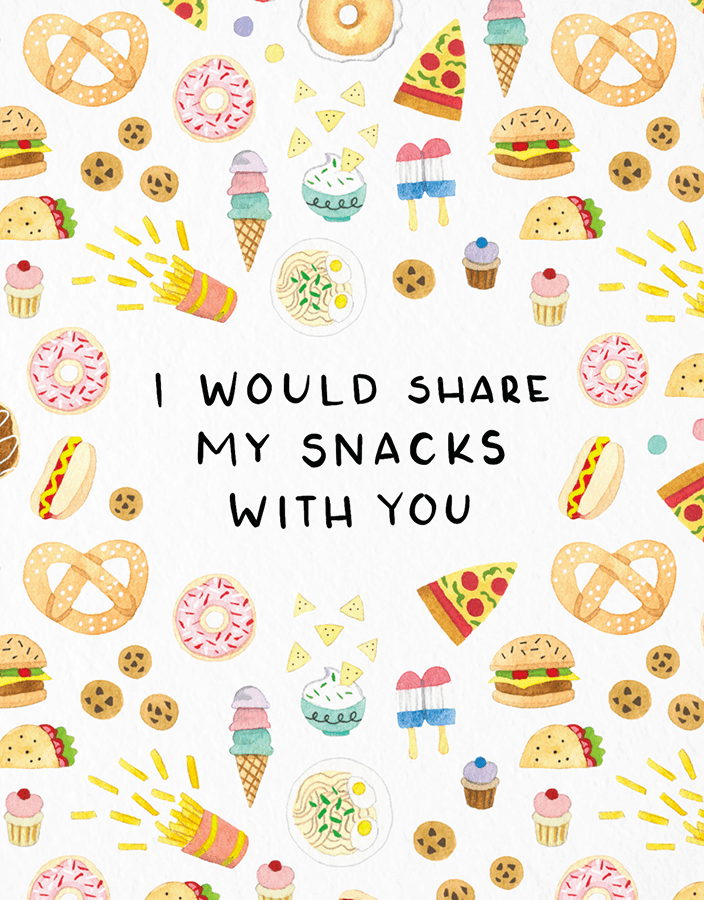 Send this card here
National Underwear Day | August 5th
August 5th is one of those rare (not really) days that is lucky to have more than one of these delightful little national holidays. This one is particularly special. This card by Lark and Raven is funny and will help you celebrate this important holiday.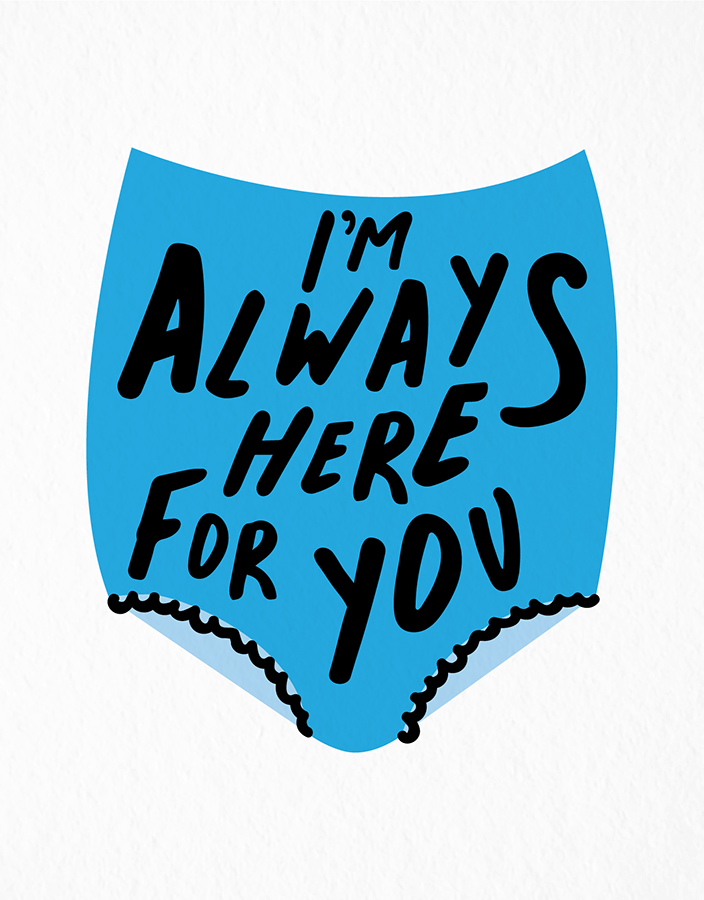 Send this card here
Sisters Day | August 5th
The first Sunday in August is the day you get to celebrate the person you get to call your sister. For those of you lucky enough to have experienced sisterly love first hand, you'll probably understand why it's so important to celebrate this relationship in your life. It is unlike any other. If you don't have any family sisters, everyone knows the lady friends in our lives (the real real close ones) may as well be family — so this holiday still applies. At least if you ask us. Soul sisters are just as close as family sisters.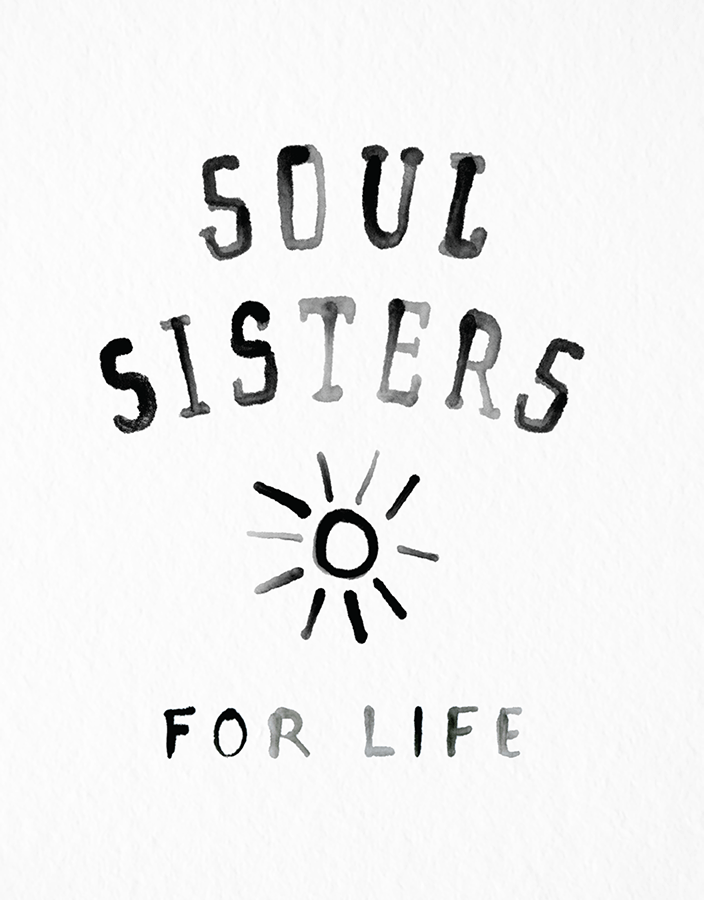 Send this card here
World Cat Day | August 8th
A day to celebrate your feline friends. Not a cat person yourself? Surely you know someone who is? Even if you yourself don't necessarily value the cats, there's no denying the amazingness of this card by Sussie Esse. It's magnificent. And surely you have a friend or two who loves the kitties — send this this card to totally brighten their day. They may even frame this little creation. We know we would.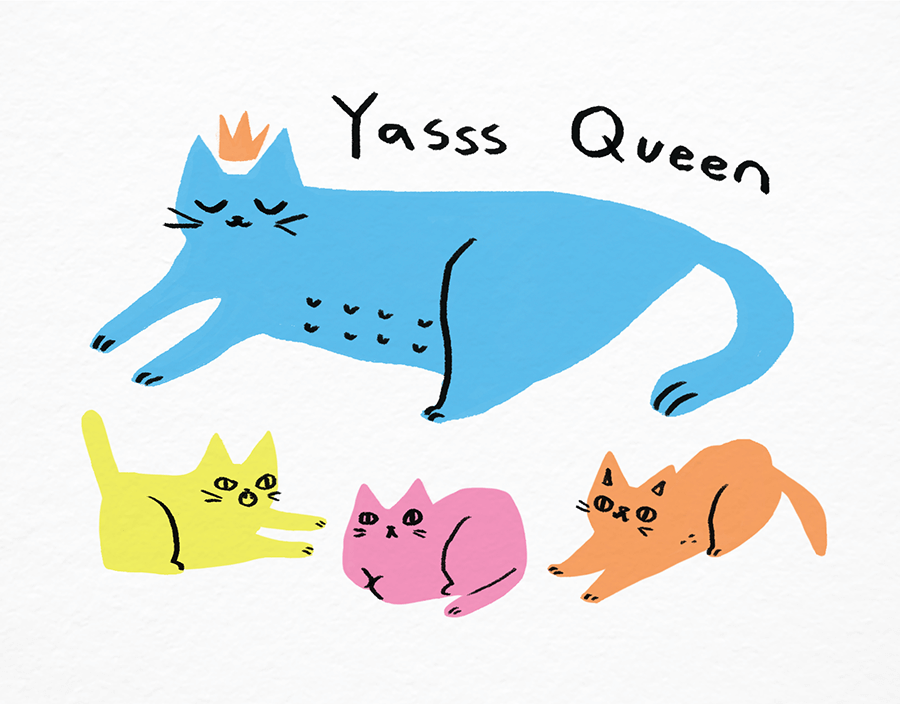 Send this card here
Book Lover's Day | August 9th
Don't you just love devouring a really good book? Who doesn't? We are totally psyched for this national holiday. We would be even more stoked if it came with sales on those coveted book titles we've been dying to check out. Know someone with a birthday on this special day in August who shares your love of books? They'd love to discover they share their day of birth with such a great holiday! Send them this adorable book shelf birthday card.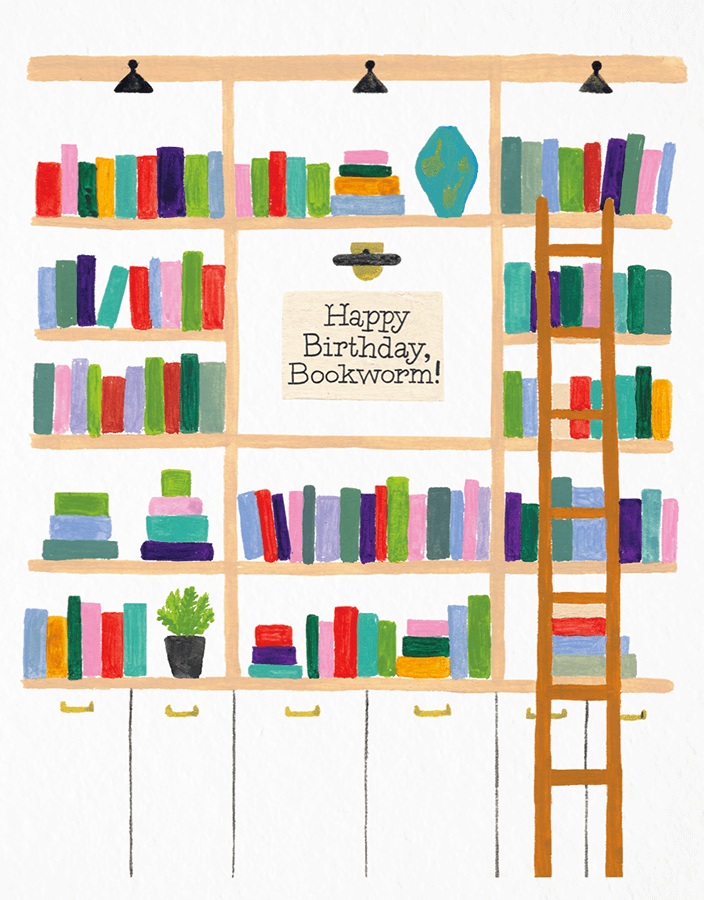 Send this card here
Lazy Day | August 10th
We thought this was every day? Yikes. Who doesn't love being lazy? The perfect excuse to sit back, grab some snacks and relax. Go ahead, get lazy and celebrate this glorious holiday with a friend — because everything is better with a friend. This card by Sea + Lake Paper Co. is the perfect card to celebrate your friendship and Lazy Day all at once.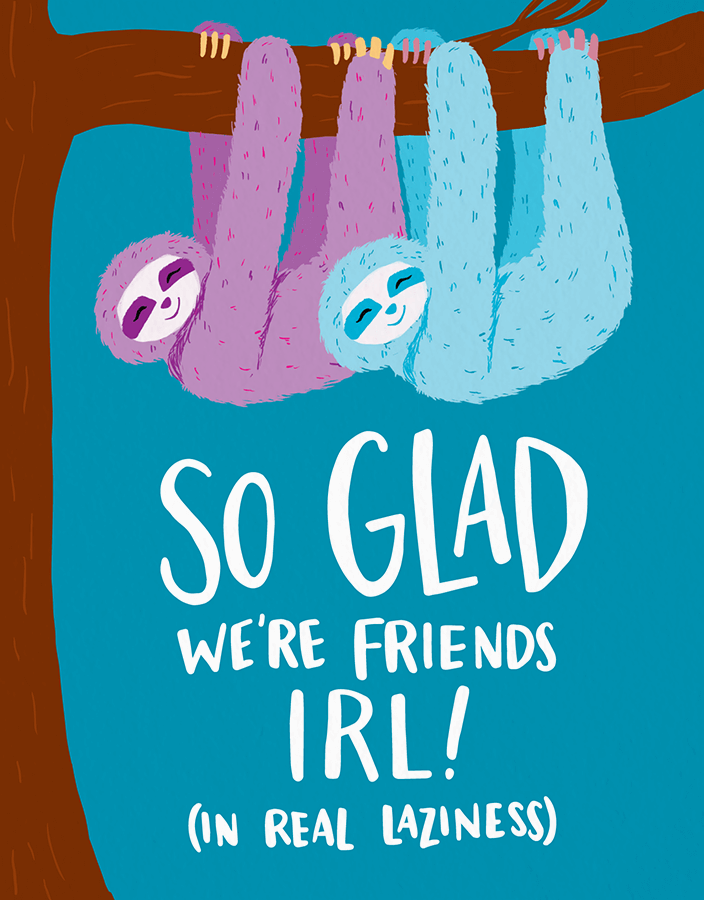 Send this card here
Relaxation Day | August 15th
Don't worry, if Lazy Day wore you out — what with all that lazyness — Relaxation Day is not far away. Everyone needs a little relax time, but perhaps you know someone who could *really use a day to unwind. Send them this card by Wildhorse Press to bring a smile to their face and maybe inspire them to rest a little.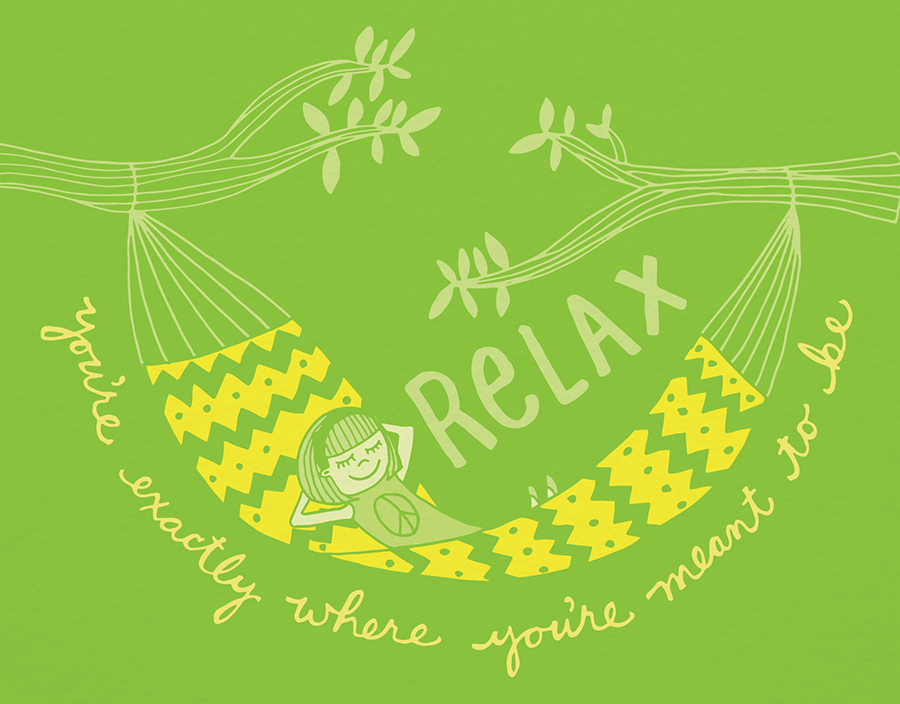 Send this card here
National Tell a Joke Day | August 16th
Jokes are great. Most (almost) everyone loves them so this is one of those not-to-miss holidays. Have a good joke to share? This is the day to do it! Use this funny joke card by Knotty Cards and tell your own joke on the inside message. A great way to make someone smile.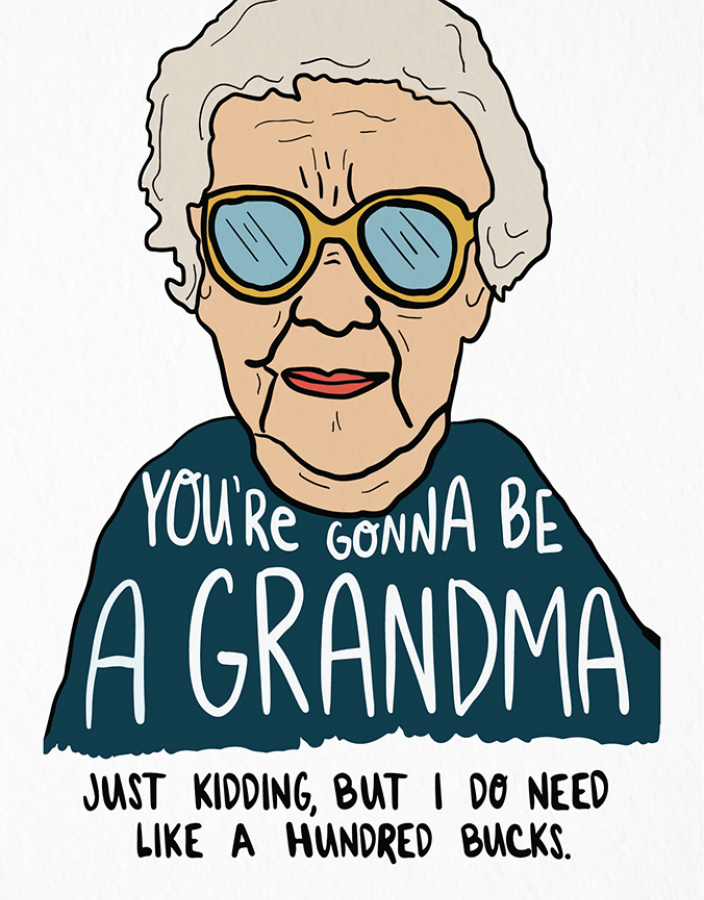 Send this card here
National Potato Day | August 19th
Of all the holidays out there — and there are many — National Potato Day may be the greatest one out there. Seriously. Who would ever celebrate the potato? This glorious, totally underestimated vegetable brings us some of the yummiest of foods. It totally deserves a little celebration of it's own.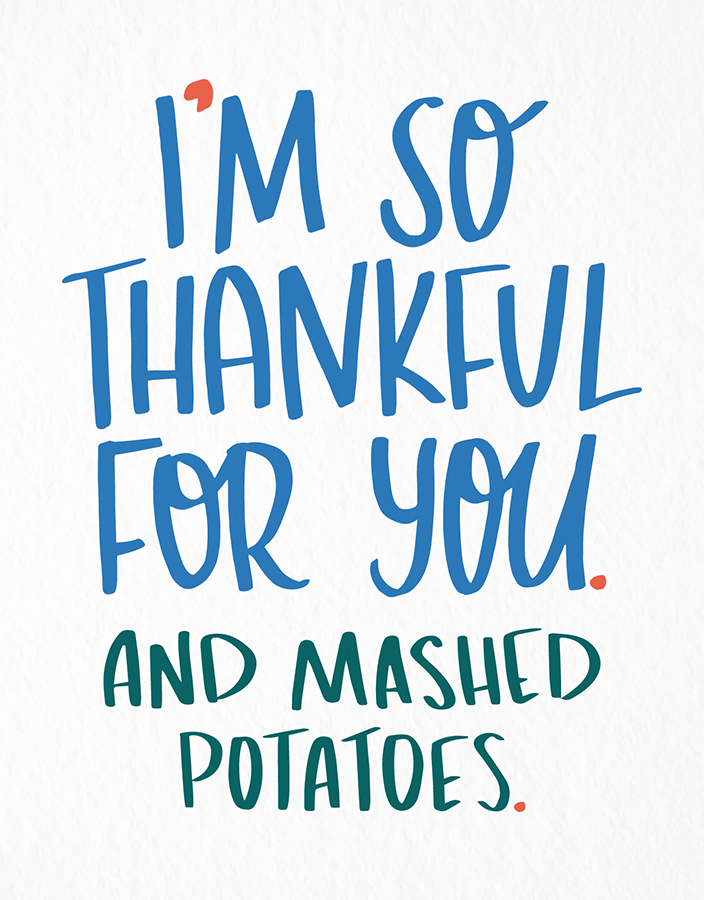 Send this card here
National Waffle Day | August 24th
Another food group that totally deserves a celebration of it's own. Leslie Knope would totally agree. This card by Knotty Cards is the perfect way to bring some awareness to this all too important holiday to someone you love.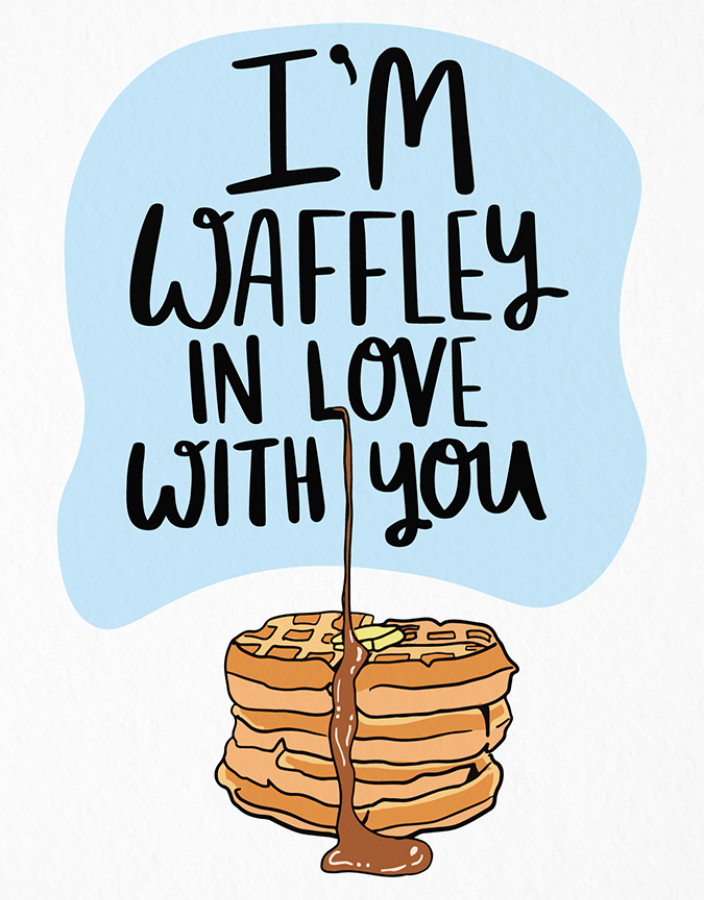 Send this card here
National Dog Day | August 26th
Well this is one of those holidays that you should really be celebrating daily, but if only one day must be provided then we'll take it. Know someone lucky enough to share a birthday with such an important holiday? Send them this adorable card by Mai Ly Degnan.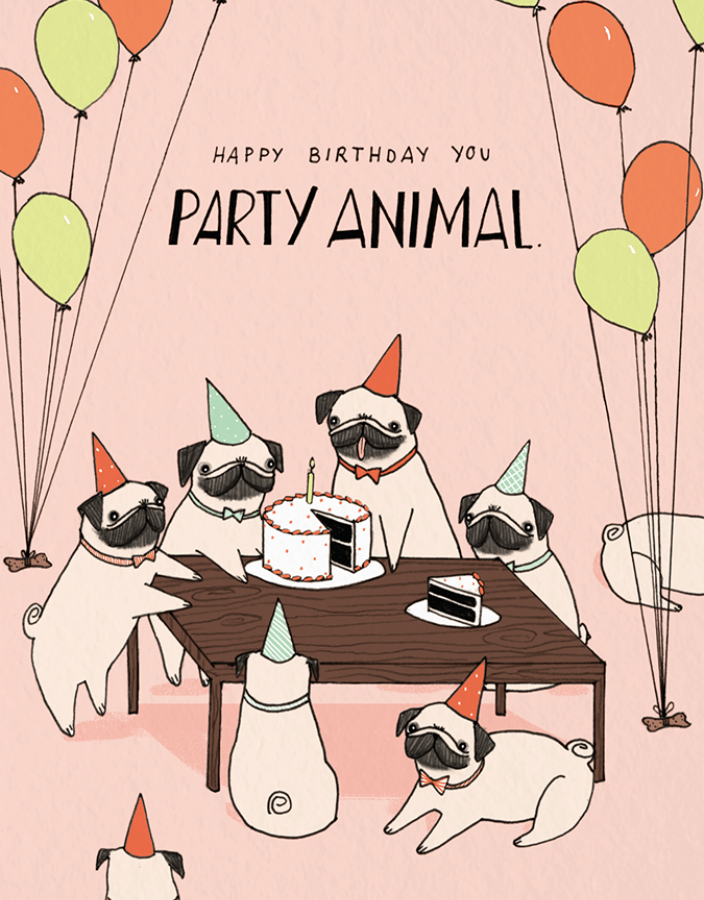 Send this card here
Women's Equality Day | August 26th
YAS. Every day is women's equality day, but we suppose August 26th is a good day as any to bring some awareness to the holiday. Know someone who could use a little reminder of some epic girl power? This super women card will likely do the trick.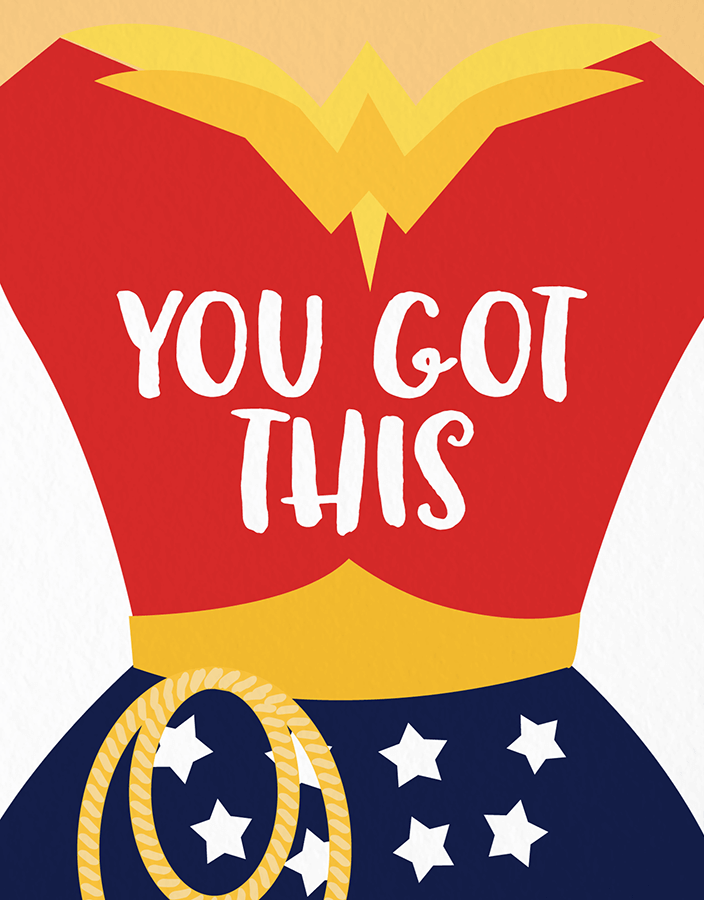 Send this card here
Just Because Day | August 27th
Because once you've reached the end of the month celebrating one epic holiday after another — why stop there? Perhaps they ran out of ideas, but this Just Because Day is pretty rad. This existential crisis pigeon card is the perfect way to celebrate.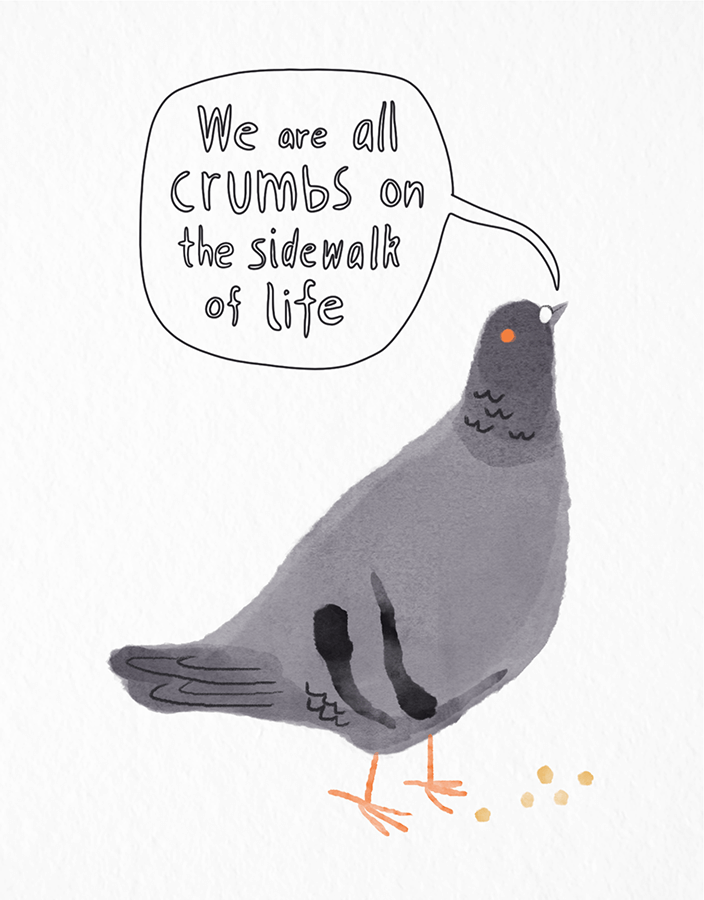 Send this card here
National Beach Day | August 30th
Summer isn't going to last forever — unless you live in Florida (in which case every day is beach day). Go ahead, get out to the beach while the sun is still shining bright and the wind still feels good against your face. It won't be too long before winter's rage is back and you'll be wishing you had celebrated.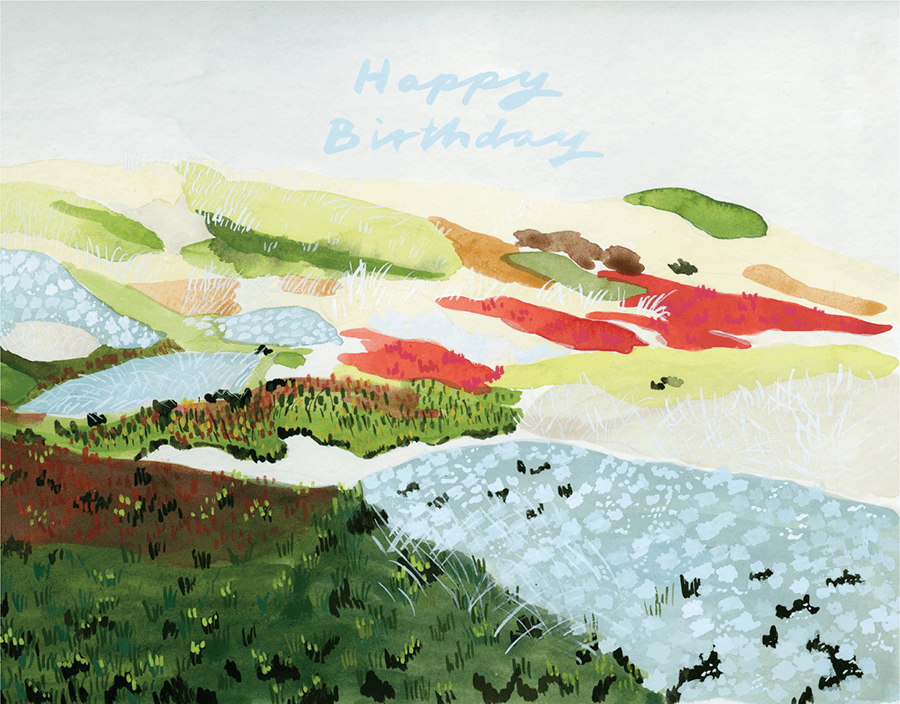 Send this card here
August is full of fun holidays you didn't know existed. So go ahead — celebrate with some of these greeting cards!