Pumpkins have officially taken over your neighborhood (and ours). Fall colors are the official backdrop to all of our Instagram photos and the sweaters have been pulled out from the back of the closet. Pumpkin spice lattes are everywhere and we're definitely not mad about it. Fall has arrived. And as much as we love the summer heat and the fun pool-side activities that come along with it, fall's glorious breeze is so welcome. Goodbye summer sweats, helllllo autumn chill. Seriously, are we the only ones excited about this? Fall is not just a beautiful time of the year, it's also the setting for family time. Something about the hot apple cider and cool outdoor farmer's markets makes spending time with the whole family an exciting time.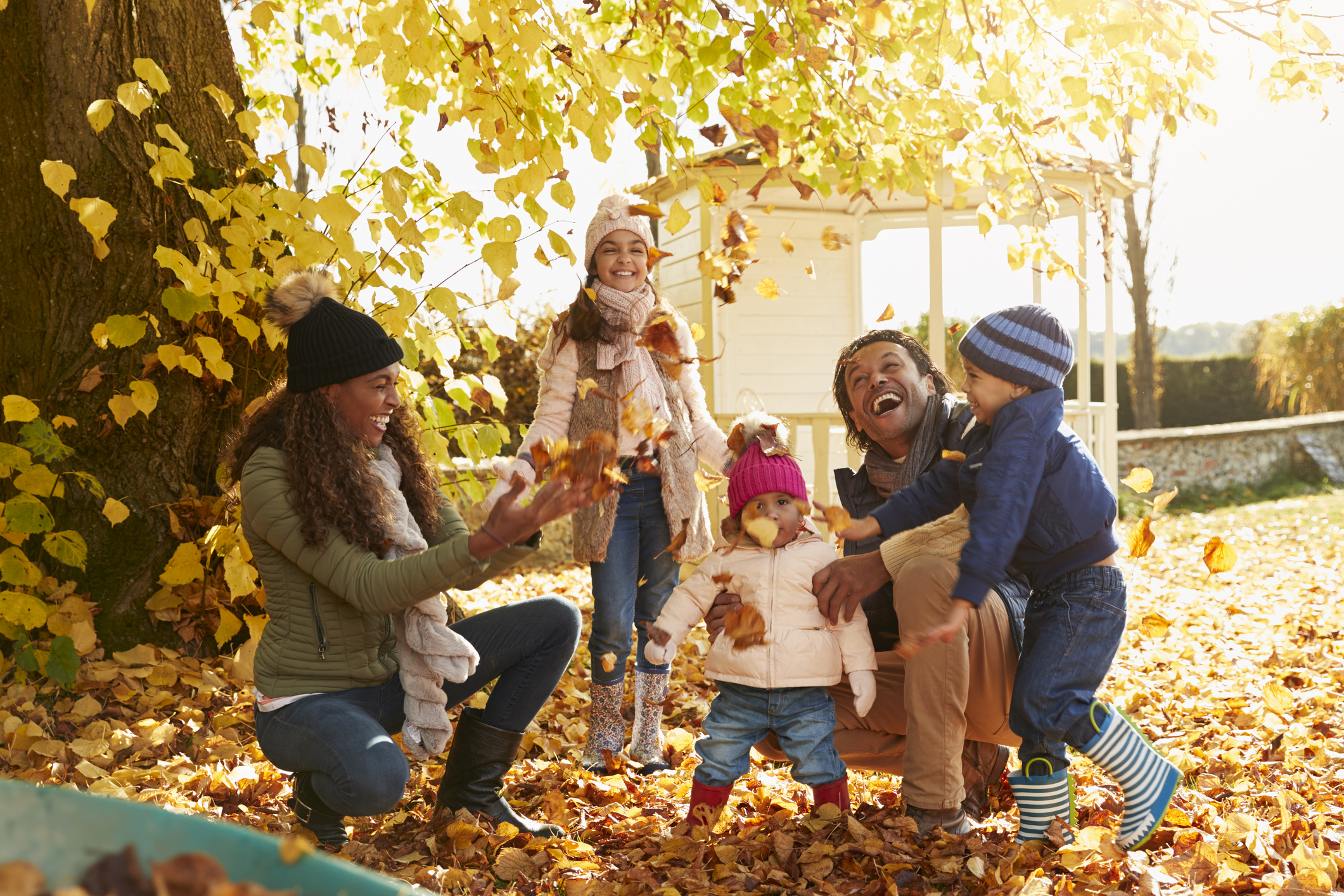 Fall is the perfect time to get the whole family together and take advantage of this beautiful weather! If you're at a loss at what you can do with the family, not to worry! Checkout this list of must-do fall activities for the entire family.
1. Go apple picking
.
Apples trees are in full bloom and the sweet crunchy treats are ready for picking. Grab the kids and head to the nearest apple orchard for a day of outdoor fun. A great opportunity to teach the kids a little about where their food comes from with a fun family activity. Make it full apple-esque day by making your own apple cider that evening. 
2. Bring a Fresh baked pie to a neighbor.
A perfect excuse to get some neighborly bonding time. Whether baking is your jam or you're usually useless in the kitchen, take this opportunity to bake with the kiddos. It's no longer a sauna outside so turning on the oven won't be a big deal. Take the entire family and bring the pie on over to a neighbor. A perfect excuse to either introduce your family or simply build upon an existing bond. 
3. Go to a Pumpkin Patch.
Most neighborhoods will have their own pumpkin patch ready for you to come and pick the perfect pumpkin. Include the entire family in the process and make a day of it. Don't forget to take plenty of photos — something about a sea of orange pumpkins makes for the perfect photo backdrop. When you're getting ready to create your holiday cards you'll have some great photos to choose from.
4. Play in a pile of leaves.
Because, what could be more fun than cleaning up to just make the lawn all messy again? You don't have to look far or very hard to create memorable times with your family. Because, what could be more fun than cleaning up to just make the lawn all messy again? 
5. Decorate a pumpkin (if carving is not your thing).
Carving pumpkins is super fun, but that doesn't mean it's the only way to go. Decorate your pumpkin without ever using a knife. You can use all sort of crafts and even outdoor leaves to make your very own unique pumpkin. Good thing you went to that pumpkin patch.
6. Host a friends-giving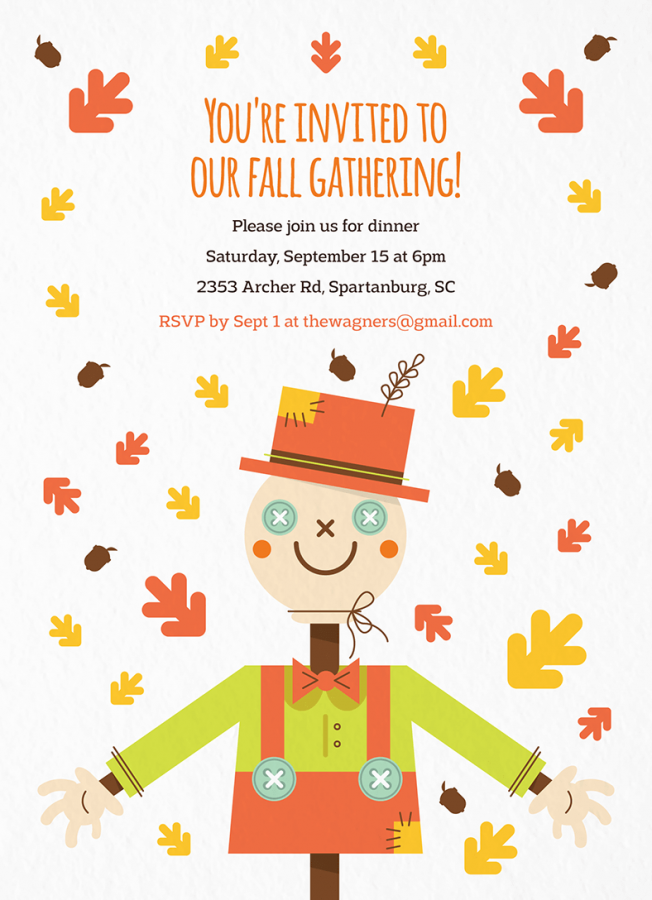 Customize this invite here
Opening your home to friends is the perfect way to spend a fall evening with the entire family. Make it a potluck so you can focus on one or two main dishes and make your life easier. Getting the kids involved in cooking Thanksgiving can be a bit much to take on such a hectic day, but Friendsgiving has a whole lot less pressure. Having them help with the food for your Friendsgiving is a great opportunity to get them involved. [See: Tips on throwing the best Friendsgiving ever]
7. Make it a family movie night.
Get your entire family in the fall (and upcoming holiday) season mood with a fall themed movie night. Get cozy under some blankets, hot apple cider, and don't forget some stove top popcorn (checkout these easy 7 recipes). 
8. Have a picnic.
You don't have to go far to enjoy beautiful fall weather. Gather up the kids, a blanket, something yummy, a frisbee and head to the nearest green space near you. If you're looking for a budget option, this one totally takes the cake. But also, picnics are always a great way to spend time with the family. 
9. Go camping.
Take it a step further and gather up food and shelter for the whole weekend and head to the woods. Just be sure you're properly prepared to spend your time outdoors. That means not only prepping food and tents, but also activities you'll want to do while away from the home.
10. Craft with Fallen leaves.
Get your creative juices flowing. Go outside with the family to pick out the most colorful leaves you can and start creating. Checkout these easy fall craft ideas!
11. Take your family photo.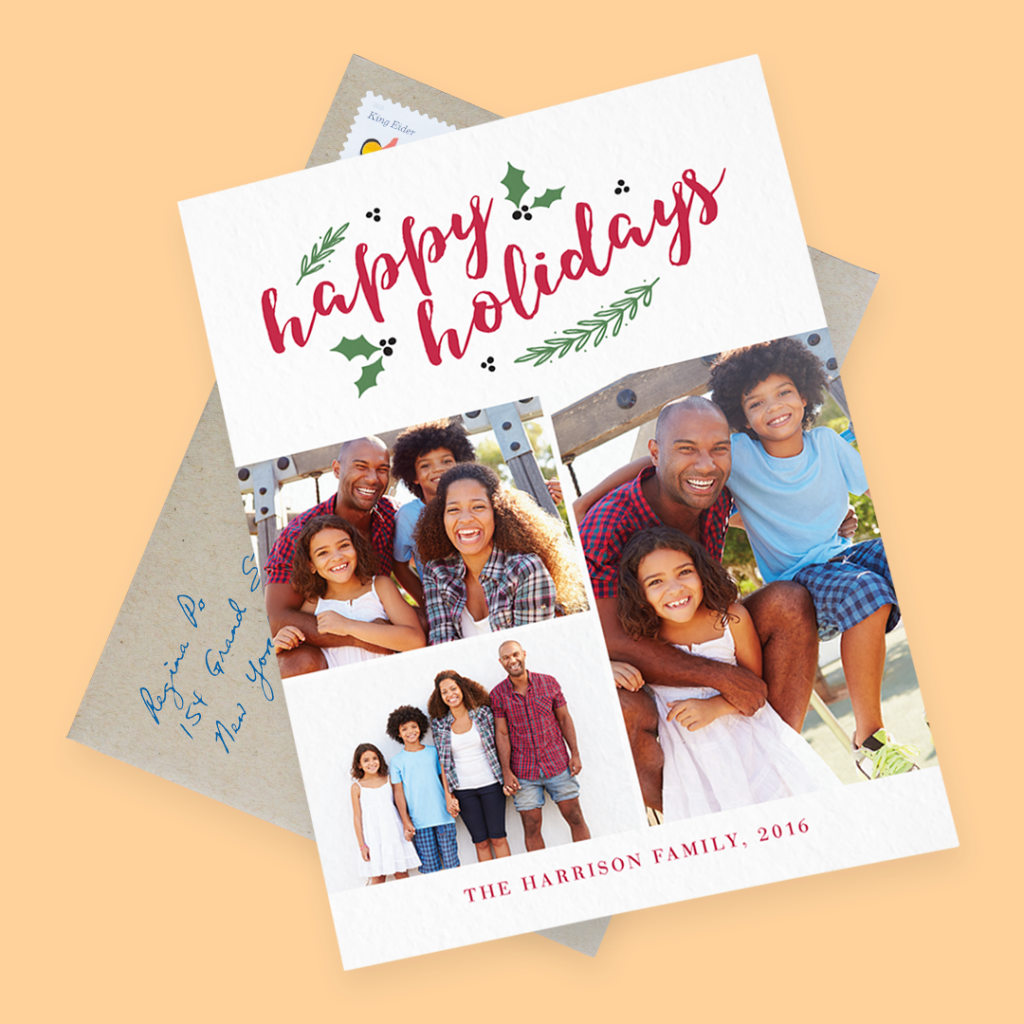 It won't be long before the holidays are here so go ahead and take advantage of the perfect outdoor sweater weather and take those family photos for that perfect holiday card. 
12. Go for a Hayride.
What is it about getting towed on a pile of hay that is just so much fun?! 
13.Go on a corn maze.
Get lost. Get found. Maybe eat some corn after? A fun activity to match with the picnic idea!
14. Build a bonfire.
Fall nights can get a bit chilly, enjoy the weather next to a warm bonfire. Don't forget the s'mores!
15. Decorate.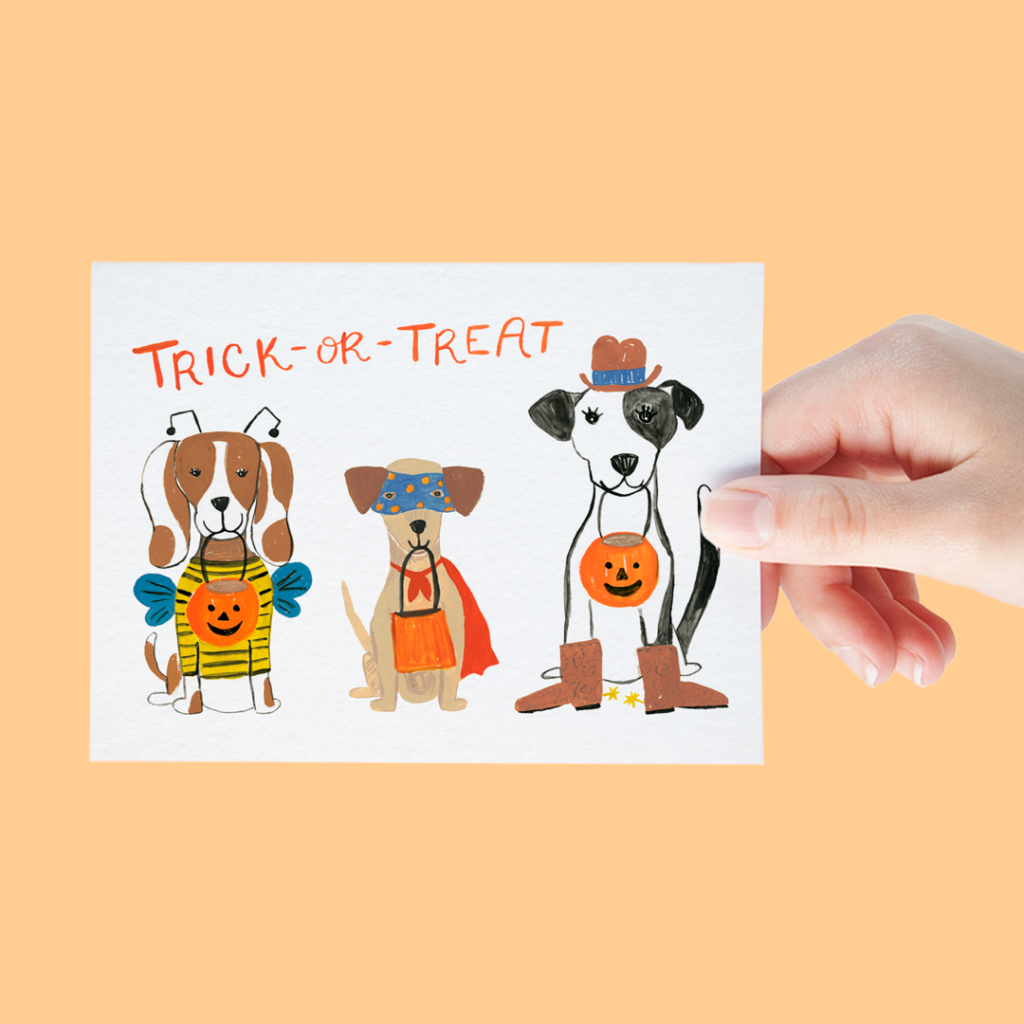 Decorating the house can be a chore, but turning this task into a fun family activity will make it so much fun! Make snacks and small crafts with the kids that can be used as decor (did someone say decorated pumpkins?).
Every season is a great season to spend with the family, but there's something truly special about fall. Winter is coming, so don't keep putting it off or you'll run out of time to enjoy this glorious time of year. Which fun fall family activity will you try? You can even mix and match these ideas to make for an entire weekend filled with family fun.
And don't forget the ultimate fall family gathering — Thanksgiving.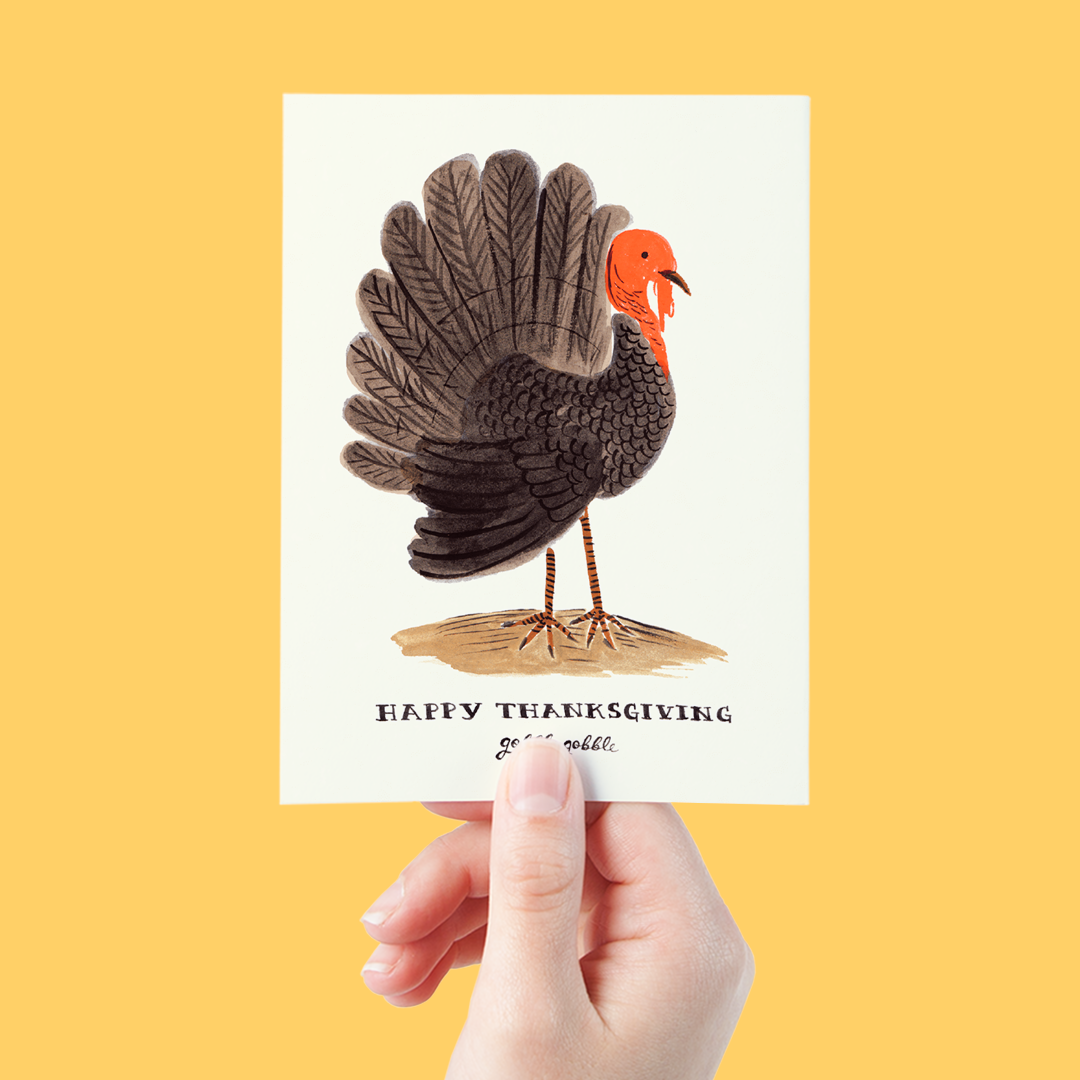 Send your family Thanksgiving cards here — without ever leaving your computer.