The congratulations card is all about praising someone's achievements — whether it be a personal one like an engagement or a professional one like a promotion. So as long as your congratulations is sincere– there's really no wrong timing for a congrats card. Heck, if your aunt was as giddy as a school girl about growing her first tomato in her brand new veggie garden why not send along your congratulations. After all, growing food is kind of a big deal!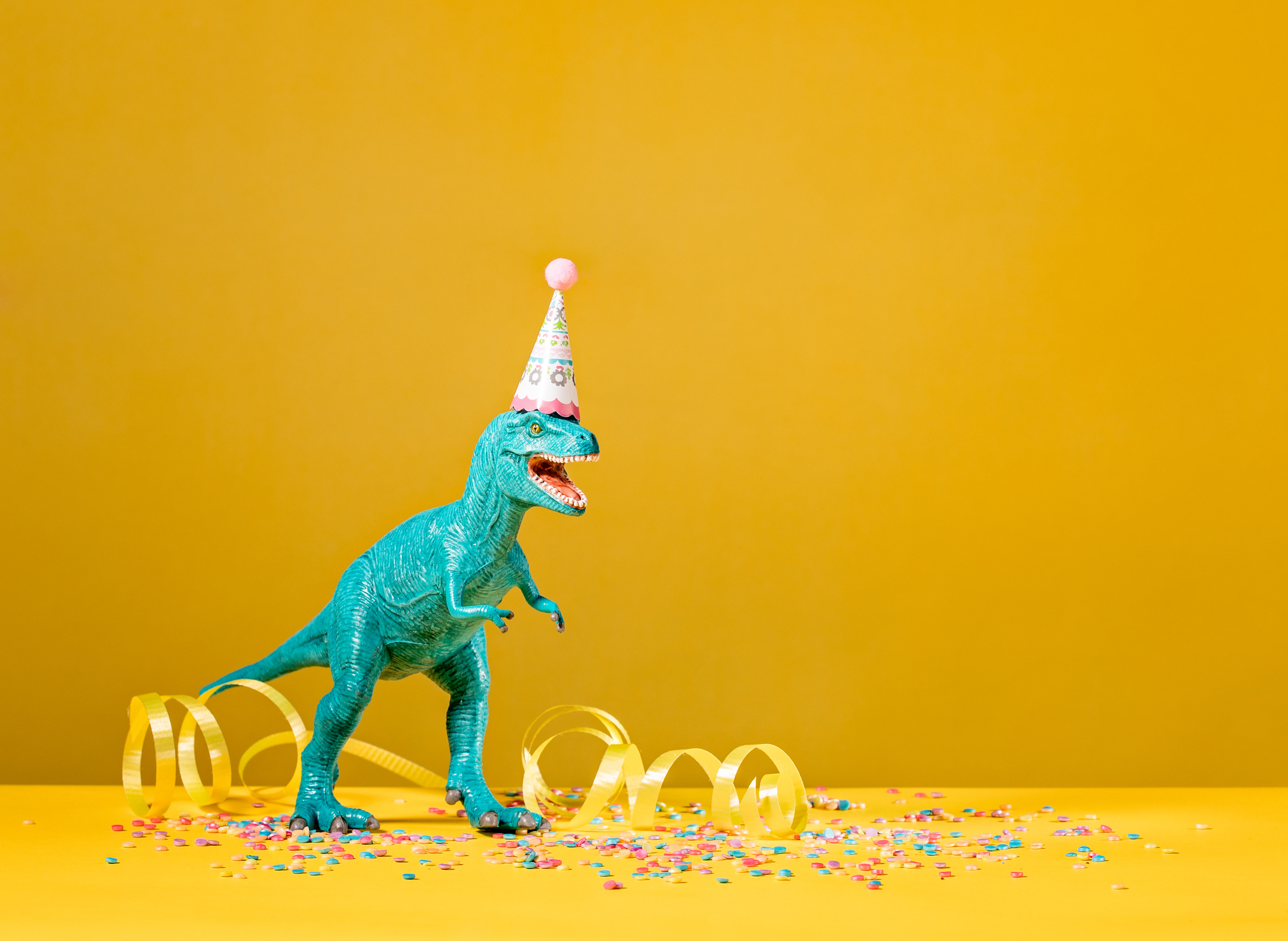 At the end of the day, getting a congratulations card gives you all the feels because it reinforces something in your life you're probably already stoked about. Wouldn't you want to do that for someone in your life? And while others are filling up a Facebook wall with congratulations posts — you'll be the one to send a real hold-in-your-hand congratulations greeting card. One with a pretty design that you picked out with a personal message in a pretty handwritten font. What's more special than that?!?
Not sure if it's appropriate to actually send a congratulations card? Not to worry, here we've listed 11 examples of when such a card is called for. Although, don't take this list to be conclusive — as mentioned previously, there's really no wrong time to send a congrats card so long as you're sincerely excited for the recipient.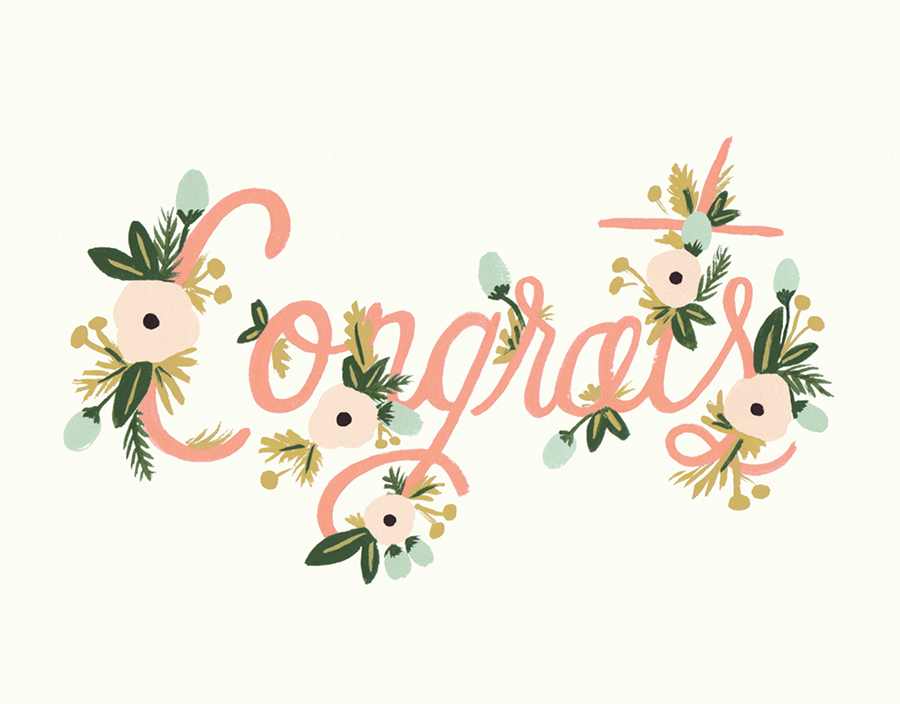 See the congratulations cards here
1. New born
Giving birth is kind of a big deal. Actually it's a huge deal. The family will likely be in a constant state of buzz from all the new born excitement so make sure you send your well wishes in a timely manner — don't wait until the new born is no longer a baby.
2. Wedding
Whether or not you were invited to the wedding, sending wedding congratulations cards is a good idea. If you were in attendance at the wedding, then it's kind of a must. Hopefully you enjoyed yourself during the celebration. Either way, make sure they know you had a good time and send along your best wishes — starting a life together is no small task!
3. Graduation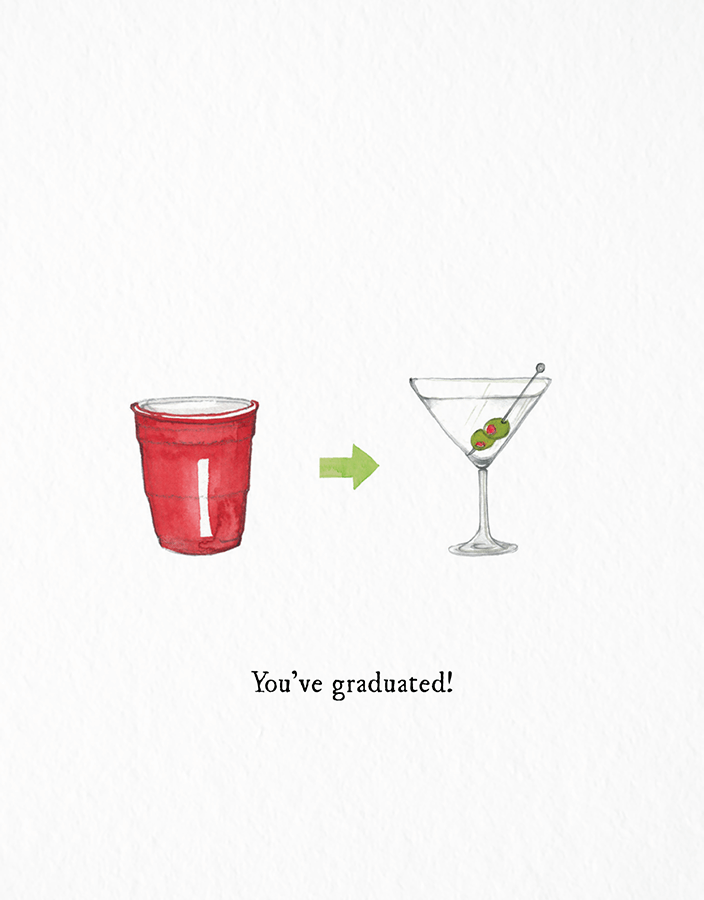 Send this card here
They've pulled all nighters, took endless exams and paid more than they will ever be able to afford in school payments. They deserve a little (or giant) congratulations. Whether it's from high school or college — sending a graduation congratulations is always a nice thing to do. They'll need all the best wishes they can get — being an adult is hard enough.
4. Promotion
Getting promoted at work is a big deal especially if it's something the person has been working towards for a while. If you've heard them talk about this goal of theirs that's finally come true — make sure they know that you've been listening and give them your congrats!
5. Any big accomplishment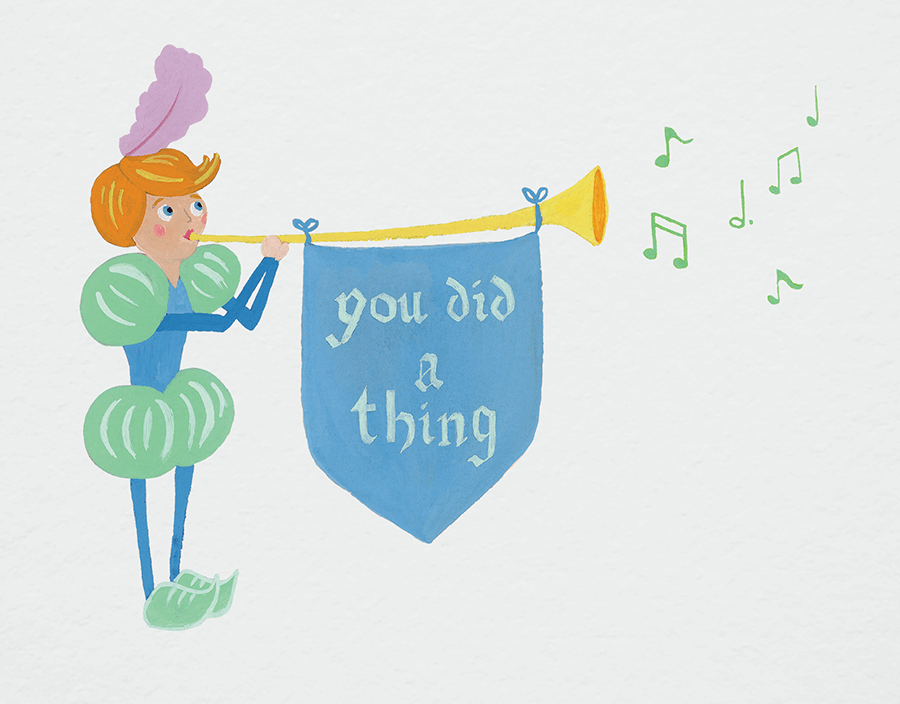 Send this card here
Ok so job promotions aside, there are other big accomplishments someone you know can achieve. Training and running a marathon, moving out on their own for the first time, landing that first grownup job, having an art showing, acting in a play and so on. Depending on each person, theres a million other ways someone you know may have achieved something. If there's someone you know who's been hard at work trying to attain something — whether it's making that home veggie garden work or making a giant LEGO city for the kid — so long as there was a big effort involved and they made it happen. It's a big accomplishment.
6. Engagements
Getting engaged is the first step to many big life events. Someone you know (possibly two someones) just agreed on making one hell of a commitment to one another. That calls for a big congrats and your best wishes.
7. Religious rites (Bah Mitzvah, Confirmation, Baptism)
Whether it's a coming of age with a Bat Mitzvah or a different religious stepping stone — these events tend to mark very important days in a person's life. Show them you're excited for their personal achievements with a congrats card and your best wishes.
8. Retirement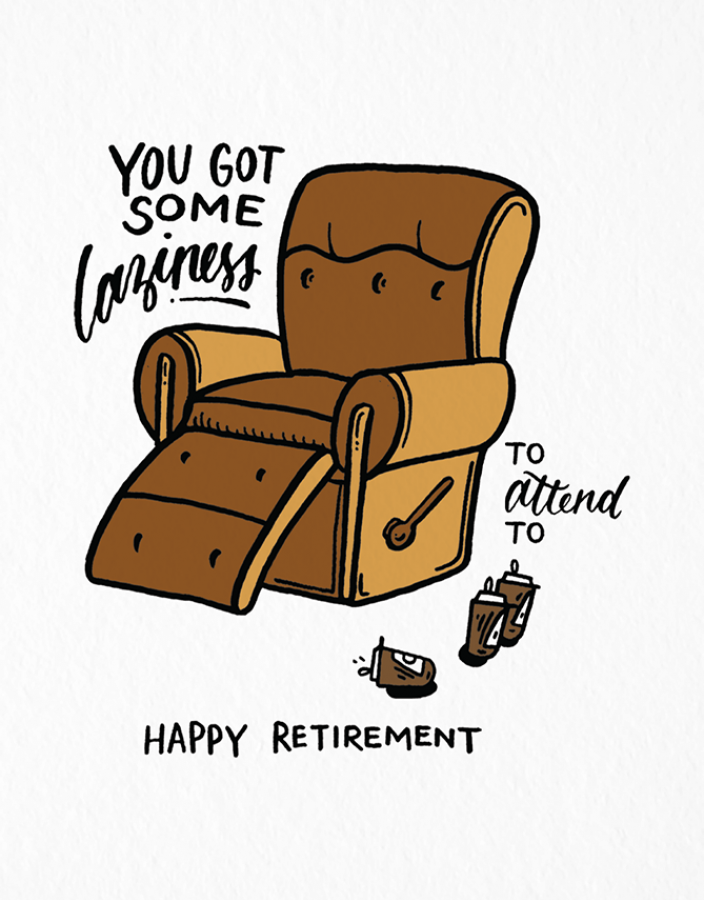 Send this card here
If you know someone — whether personally or professionally — who's making such a huge phase change as retirement it's a really nice gesture for you to acknowledge it with a card.
9. Winning sports
If you've ever played sports, then you know that winning is as exciting as it gets. So when you know someone who perhaps went to some sort of championship or maybe even won their very first game at something — they're going to be pretty darn excited. Why not boost that excitement and show them you care with a congrats!
10. Starting a new business
One of the scariest things in the world is to start your very own business. There are so many unknowns and so much at risk and yet people still go out and give it all they got for a chance to make their own businesses a reality. It's a big deal. Send them all of your good thoughts and boost their existing good vibes even more.
11. New home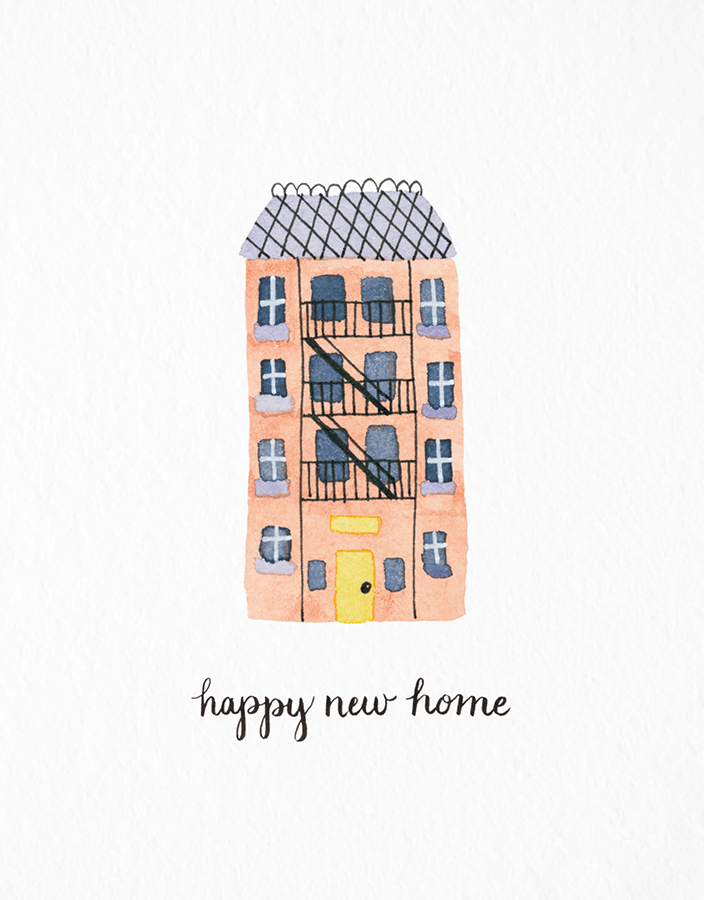 Send this card here
Moving into a new home is a huge hassle and takes a lot of work. So yeah, a little congrats on not pulling out all of your hair card is appropriate.
Things to avoid when writing your congratulations card–
Avoid making a joke of it.
Ok, so you don't think growing a tomato is a big deal? Then don't send the card or better yet — just avoid making a joke of it. Your aunt is probably gleaming with pride and will make you a baller tomato sauce on your next visit. Make sure your messaging is sincere!
Avoid passive-aggressive comments.
Ok, so you didn't get the promotion but your best friend did. No need to mention anything about your endeavors in their congratulations card. Don't be a sour patch.
Avoid sending the card too late.
If you're sending a retirement congratulations card for someone who retired a year ago — you've waited way too long. These congratulations are supposed to give the receiver an extra little boost of love when they're already flying high. If they get your congrats card after the event has passed, the message will totally fall flat.
Have any other occasions to add to the list? Let us know in the comments.