According to the U.S Census Bureau, Americans bought new family homes in April 2021 at a rate of about 48% higher than that of the same time last year. That means there are a whole lot of 'congratulations on your new home' wishes to give out! If you know someone who's moved into a new home recently, this is your chance to wish them all the best in their new home. Whether the move was an exciting first time home buying experience or it was more out of a necessity — sending a congratulations card can be a lovely and warm gesture nonetheless. If you're unsure of what to write in these congratulations on your new home cards, you're in the right place. This post has wording examples that cover just about any situation with some pretty stellar congratulations cards you can mail without ever leaving your couch.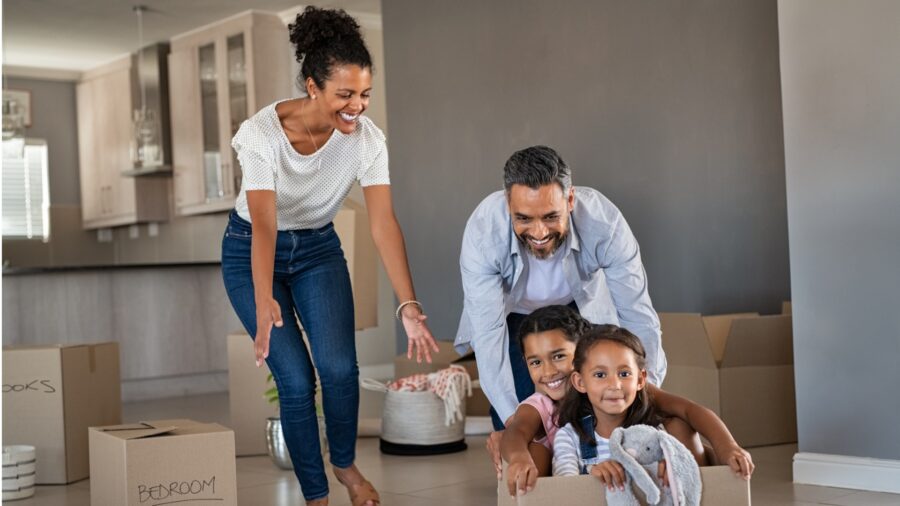 You can send really nice congratulations cards in minutes without leaving your home. Postable will print, address and mail them for you.
How do you congratulate someone on a new home?
There are a number of ways you can congratulate someone on a new home including the following:
Send them a congratulations card with a short message. (lots of wording examples to come)
Send them a housewarming gift. (also some examples below)
Bring them a fruit basket or some other food items.
Help them unpack/move.
First and foremost, the easiest way to congratulate someone is to send them a congratulations on your new home card. Seriously, no lifting required. This is kind of the bare minimum so start here. The good news is that you can mail your card without lifting a finger — except to click a few buttons of course.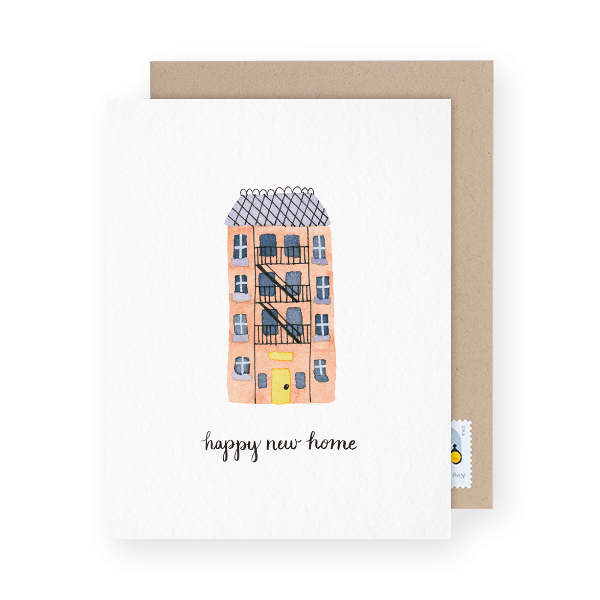 You can write your message (using a handwritten font) and send your card with Postable. We'll print, address, and mail your cards for you (yep, we use First Class USPS stamps).
Tips on writing a new home card.
Writing and sending these cards is pretty self explanatory, but just in case you're wondering… Here are two things to consider when writing your message:
Take the circumstances into consideration.
Did the new home dwellers have to rush to move because of hard circumstances or is this a long-term goal finally realized? The answer to that question will inform not only the tone of your message, but also whether you should send a thinking of you card instead. If your friends had to move under unexpected and not-so-great circumstances, it may be a good idea to wish them the best, offer to help (only if you plan on following through), and let them know you're there for them.
Keep the length in mind.
You're writing a message in a greeting card, not your dissertation. Keep this in mind and don't go overboard with the length of your message. Short and sweet is always better.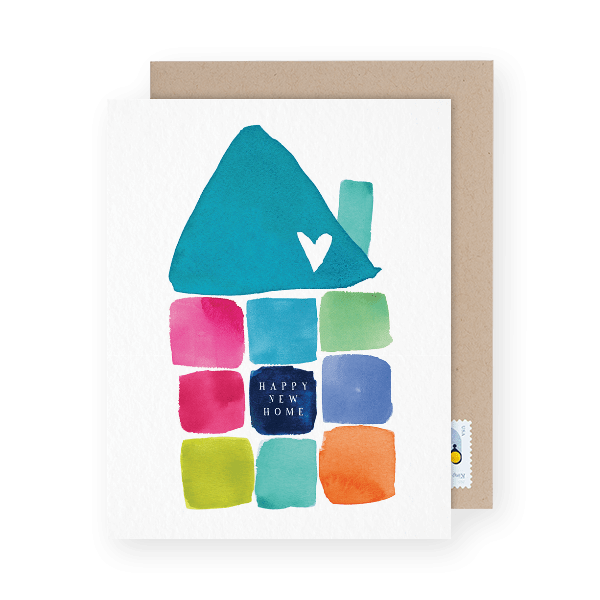 What to say in a new home card: short and sweet message examples.
Here are a few wording examples that can be used in any generic congratulations on a new home card.
Congratulations on the big move! Can't wait to visit.
Congratulations on your new home!
Congratulations on following your dream and moving to [Nashville]!
Congratulations on your new house. Hope you enjoy turning it into your new home!
Congrats on taking the leap! Looking forward to visiting your new home.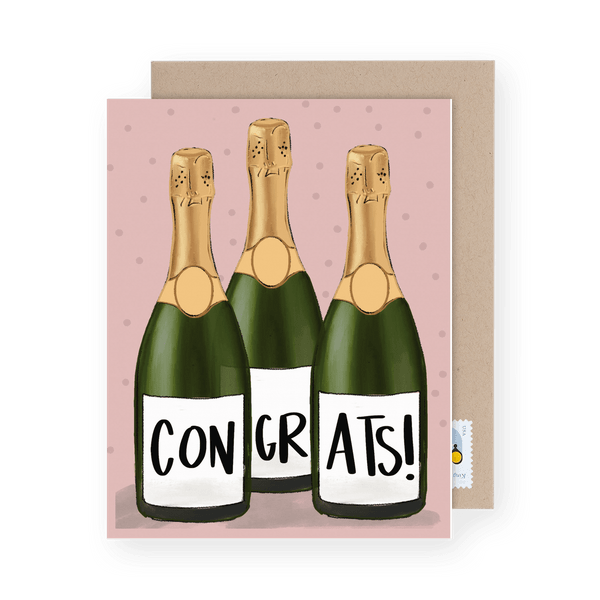 How to write housewarming wishes.
In composing your house warming wishes, you can address any topic of moving, unpacking, getting settled, and turning a house into a home. Think of warmth and love when writing this card.
Sending you the warmest, loveliest, and homiest housewarming wishes!
Happy housewarming! We can't wait to see how you turn your new house into a home.
Happy new home to you! Hope the unpacking is going smoothly, we can't wait to see the new digs!
Happiest of housewarmings to you as your family gets settled!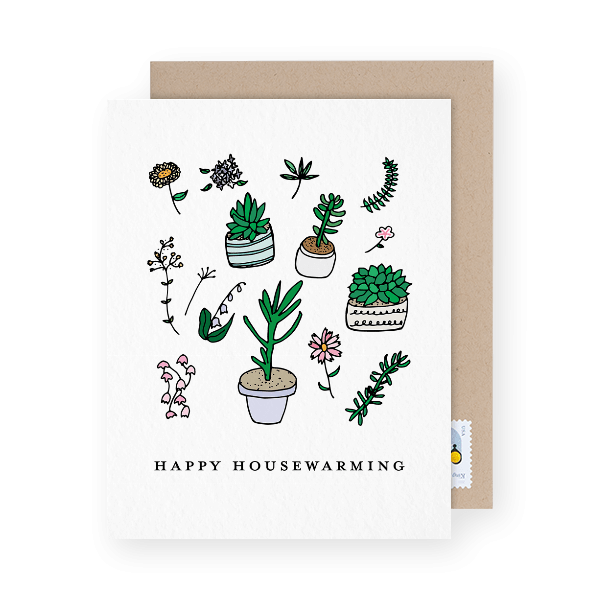 Funny home related sayings to include in your congrats card.
If you wanted to include a funny quote related to a new home, we've got a few to choose from:
Congrats on moving! I would have helped, but I was under the weather, had to wash my hair, lost my car keys…
Yay on the new digs! Can't wait to overstay my welcome.
Heard your neighbors are weirdos. Good luck with that!
Congrats, let's hope the house isn't haunted.
Woot! You did it! Now, when's the housewarming — I'd like to put in a request for the menu.
Home is where the wifi is.
Welcome to the mortgage club! We think you'll like it here.
You've hit a *home* run! Way to go!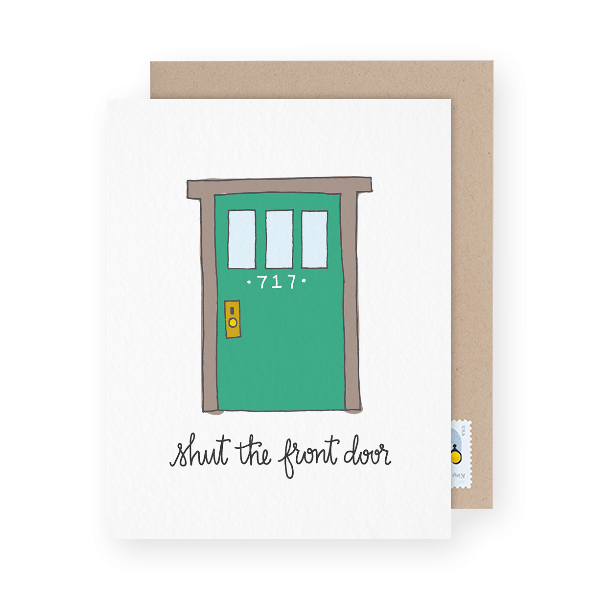 New home message for families.
If you're sending your congrats card to a family, you can certainly include them in your message with wording that look something like this:
Congratulations on moving the family into your dream home!
Wishing your growing family all a lifetime of warm memories in your new home.
Congratulations on the big move, we're excited to watch the kids grow up in the new house.
A beautiful family like yours deserves a beautiful home. We're so happy for you all!
Yay on finding your forever home! Wishing your family all the warmest, loveliest, most deliriously delightful-est memories in your new home.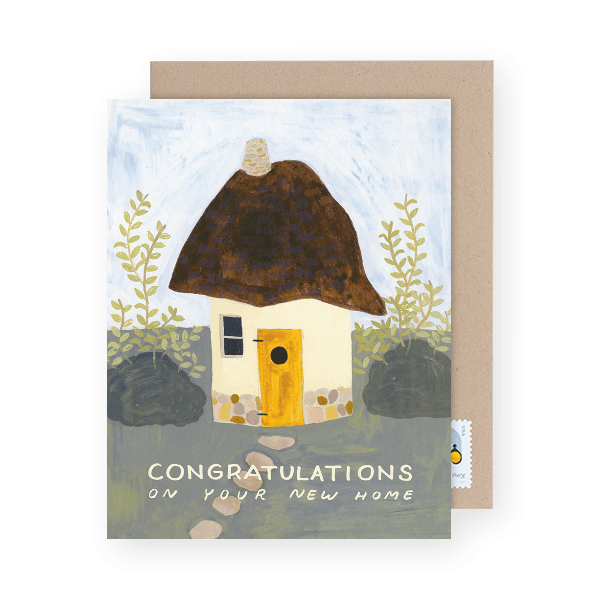 Congratulations on the new home for first time buyers.
Buying your first home is a huge endeavor and if you know someone who has successfully made it happen, then a congratulations card is certainly in order. Here are some wording examples:
Well, you did it! You became adults and I'm so proud of y'all.
You're officially killing this whole adulting thing and we couldn't be more excited for you.
Congrats on your first home… Treat it well!
Hot damn, you made it happen. Your first home purchase was a success. A huge congrats to you both!
Never thought I'd say this, but you're growing up. Congratulations on buying your first home!
Yay on your new digs. Can't wait to see you turn all of your interior design dreams into reality.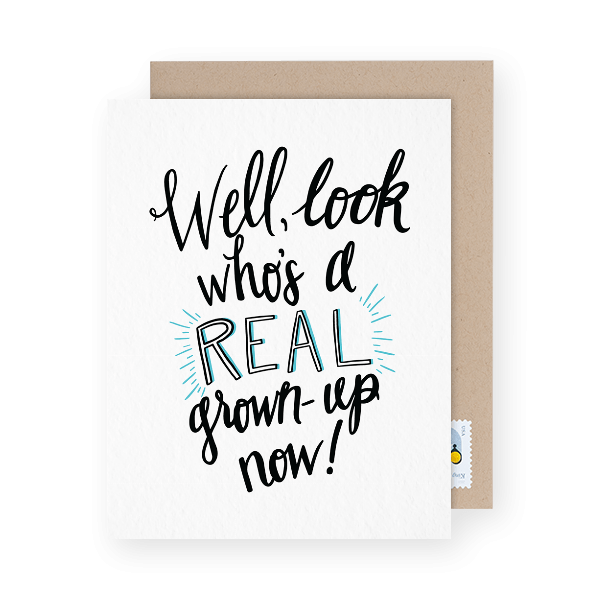 Messages for the first home as a couple.
And on that same note, buying a home with another person for the first time is also a huge deal. So if you'd like to congratulate them both, here are some samples:
Congratulations on taking this big step towards both of your futures. We're so excited for you both.
Home is where all the love is.
Congrats! May all your hopes and dreams turn into reality in your new home together.
We're thrilled that you two are starting this brand new chapter in your lives in such a lovely and welcoming place. Congratulations on your first home together!
Sweet messages to new neighbors to welcome them in.
Did you see your new neighbors lugging their lives into their new home next door? Why not welcome them to the neighborhood?
Welcome to the neighborhood folks! We're excited to have you.
We're excited to welcome you to the best neighborhood in town, we're sure you'll love it here.
Yay for new neighbors! Welcome to our corner of [YOUR TOWN]. We hope you like it here.
Hiya neighbors! We're thrilled to have you here and very much look forward to the housewarming.
Congrats on moving into your new home, we're very excited to be your new neighbors. Please come say hello when you've settled in!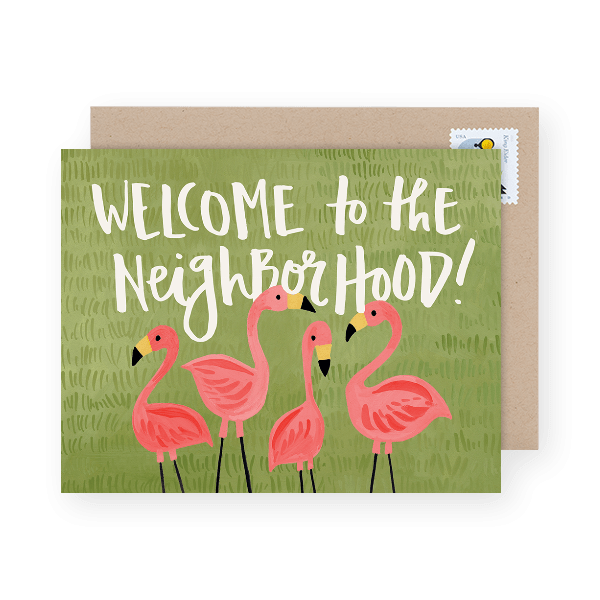 Messages to write to someone moving away.
Know someone taking the plunge and moving away?
Oh boy! We'll sure miss you around here, but we wish you one hell of an adventure in this next chapter of your life.
All the best to you in this move. We're excited to see where this takes you!
Bon voyage on your new adventures!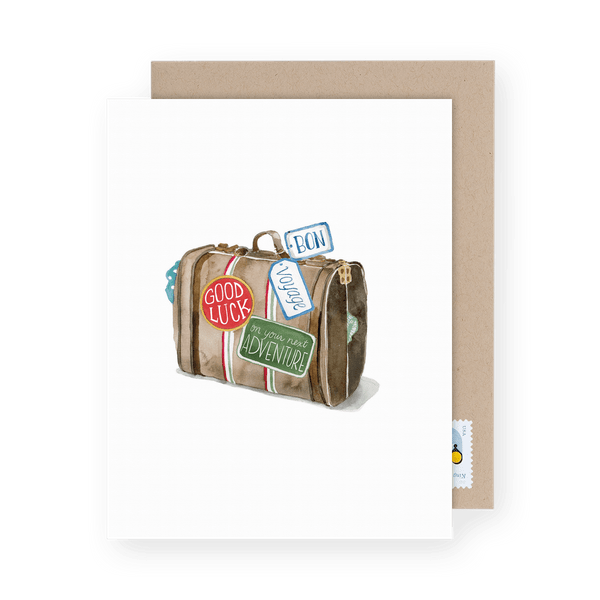 A congratulatory message from an estate agent to their new home buyer.
As a real estate agent, you help people find their dream home which is no small thing. A great way to continue a working relationship with your clients further down the road when they may be interested in selling the home is to send a few follow ups over the years. The first one being a congratulations on your new home card and maybe a few anniversary cards following that.
(See business anniversary cards for more info on building strong customer retention using greeting cards.)
Thank you for trusting me with the task of helping you find your forever home! It has been a sincere pleasure getting to know you both throughout this process. Congratulations on your new home!
What a delight it has been to help you find your dream home! I hope your family is settling nicely and wish you all the best.
Welcome to your new home and congratulations on making it happen!
Congratulations on making your dream a reality, I wish you a lifetime of memories in your new home.
Congratulations on your new house — it was a pleasure working with your family to find the perfect place. Welcome home!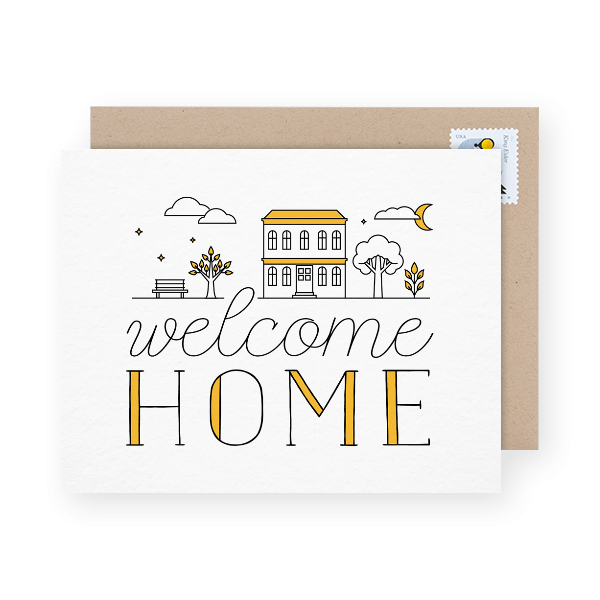 Ways to end your congratulations on your new home cards.
Did you know there's over 70 ways to end your congratulations message? The way you choose to sign your card will really depend on your relationship with the recipient(s) as well as the overall tone of your message. Below are a few samples.
Best of luck!
Sincerely,
Love,
Warmly,
Best,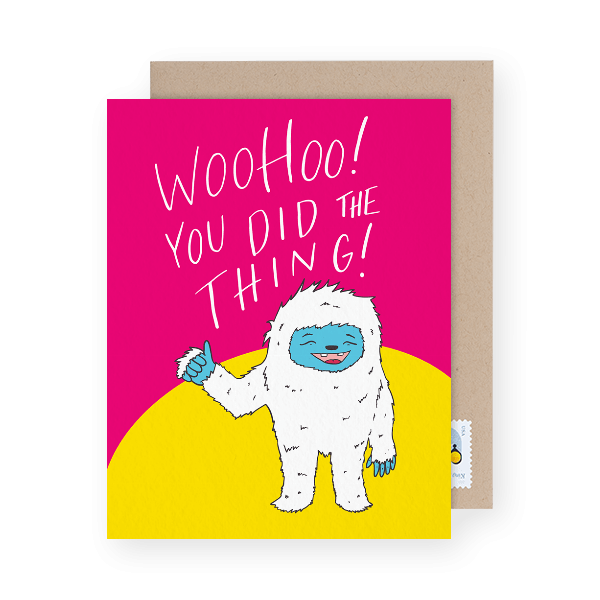 Housewarming gifts
If there's one thing that goes superbly well with housewarming cards it's got to be housewarming gifts. Here are a few unique suggestions that we wouldn't mind getting at our next housewarming.
A fun doormat
As with all gifts, it's a good idea to keep your recipient's personality and tastes in mind. This is especially true for anything decor related like a doormat. It's the first thing visitors will see so make it fit their personality.
Like this one from Unique Aesthetic Home on Etsy.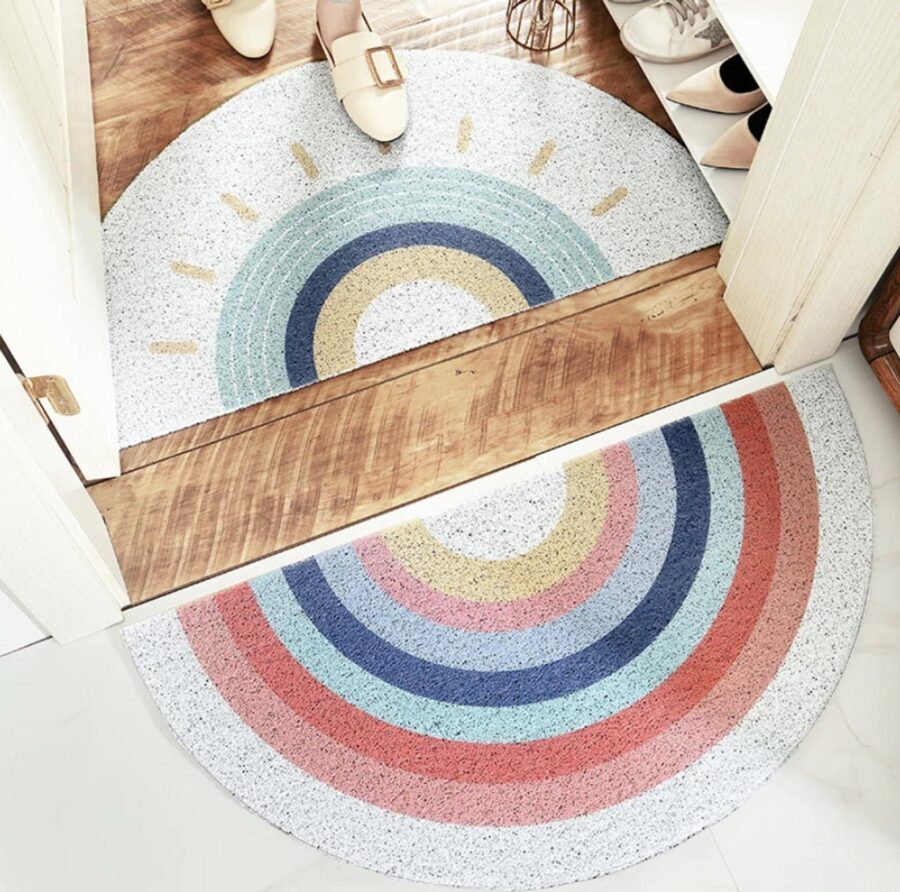 A nice wine dispenser
Because why the hell not?! If your friends are wine lovers, they'll appreciate a modernly designed wine dispensing tool. Like this one from Uncommon Goods.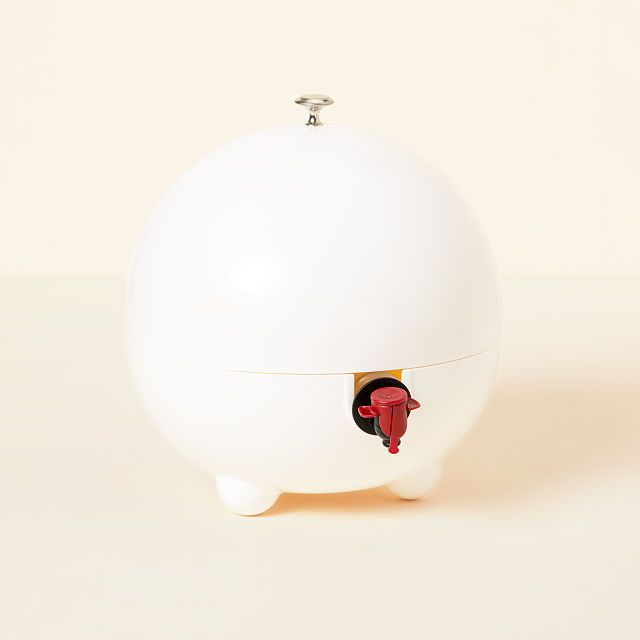 A thoughtful print
If your friends are fans of a specific book, movie or TV show–– you could give them a nice print inspired by one of them. Like this one from Window Shop Gal on Etsy.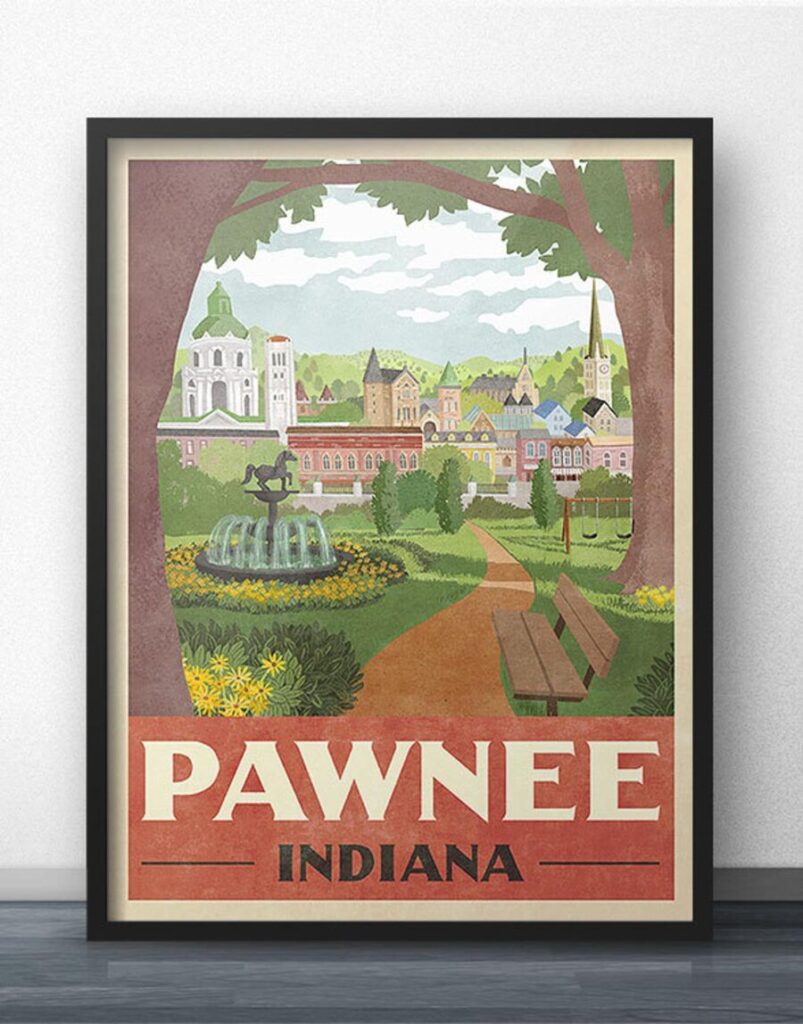 Well, there you have it. Everything you need to write your congratulations on your new home card with some stellar housewarming gift ideas to go along with it. 
You can send really nice congratulations cards in minutes without leaving your home. Postable will print, address and mail them for you.