Everyone could use an extra giggle or two this Valentine's Day (likely more so than any other year) so if you're thinking of expanding your list of Valentines in 2021 we say, go for it! Everyone from the love of your life, to your bestie and family members could use a little extra love. Why not send them some funny Valentine's Day cards to show them how much you care and send them some laughter along the way. It's a win-win. This list of funny Valentine's Day cards will have something for everyone in your life and luckily, you can mail each one of these cute cards straight from your computer or phone.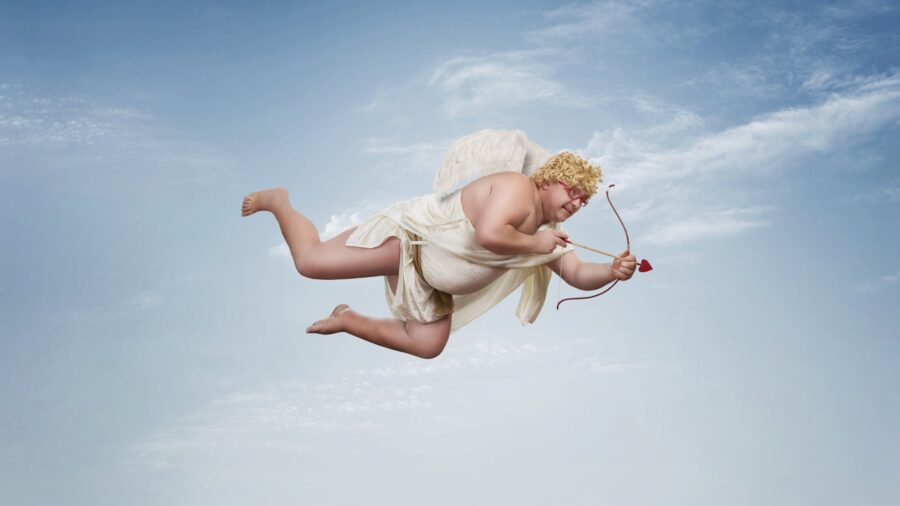 It's true. Choose any of these laugh-out-loud-funny cards, write whatever message you fancy and click send. Postable can mail them all for you with a click on a button. 
Easily send Valentine's Day cards in minutes. Postable will print, address and mail them for you. Go ahead, send some love.
Funny Valentine's Day cards for the love (or like) of your life.
Whether you've been with your long-term sweetie for years or your relationship is just beginning, you probably want to send a card this Valentine's Day no matter what. The real personal stuff will go in the middle with the message, but we'll leave that part up to you.
Te Amo You Sexy Beast
This Viva Greetings creation is simple in design, but still manages to punch a giggle straight away.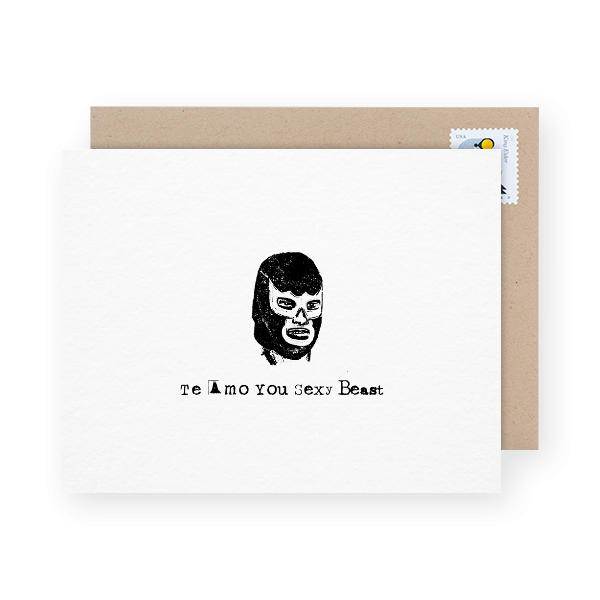 Make Out City
It's pink. It's straight to the point and it'll undoubtedly draw a giggle or two. Leave it to Near Modern Disaster to create the perfect Valentine's Day card.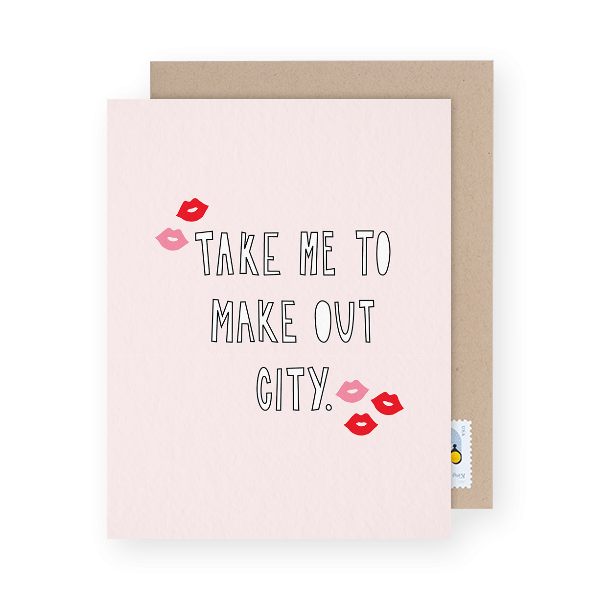 Be Mine 4ever
Send it to someone you know will get a kick out of this check yes or no styled love card.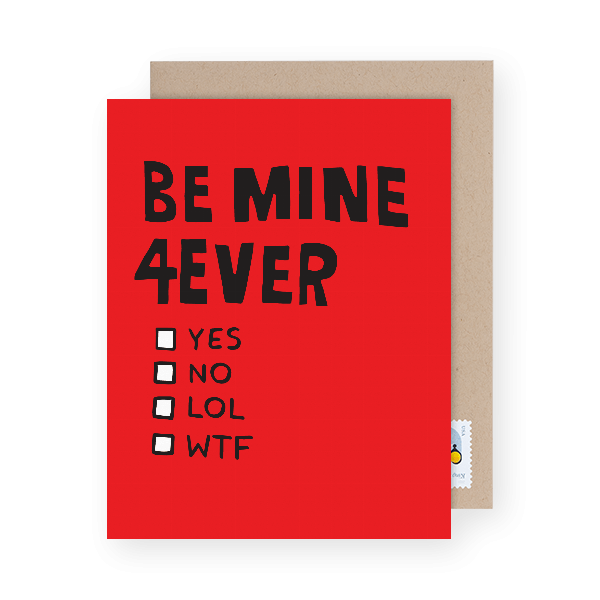 The Hunky Valentine
Your Valentine will certainly get a giggle when they open their envelopes. Gotta love the little red undies to go with the love theme 😉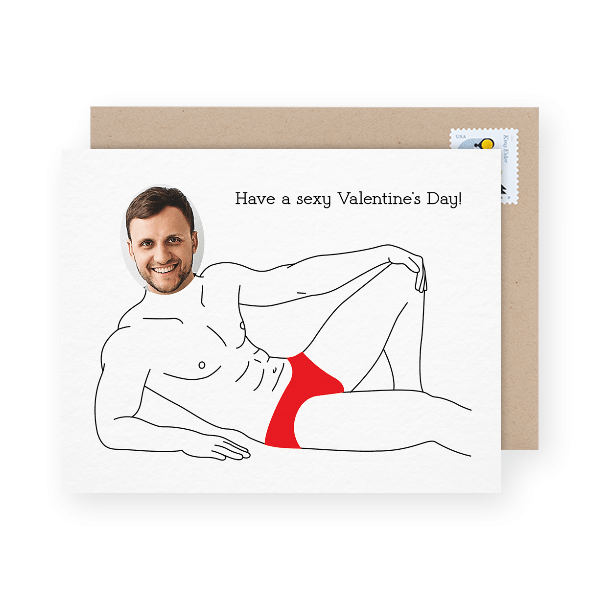 Hot Sauce
The perfect funny Valentine for the hot sauce lover in your life. Go ahead, spice things up.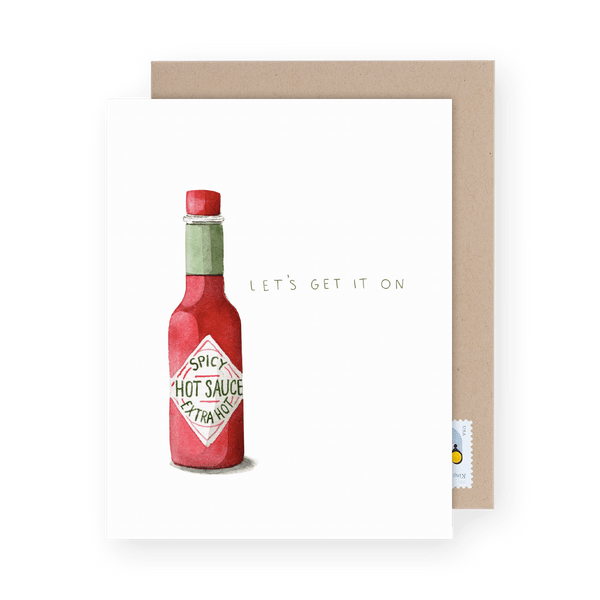 A Sweet & Sappy Valentine
When you're just not great at saying all the romantic things… Let this Valentine's Day card say them for you. They'll know how much you care while getting a little giggle all at the same time.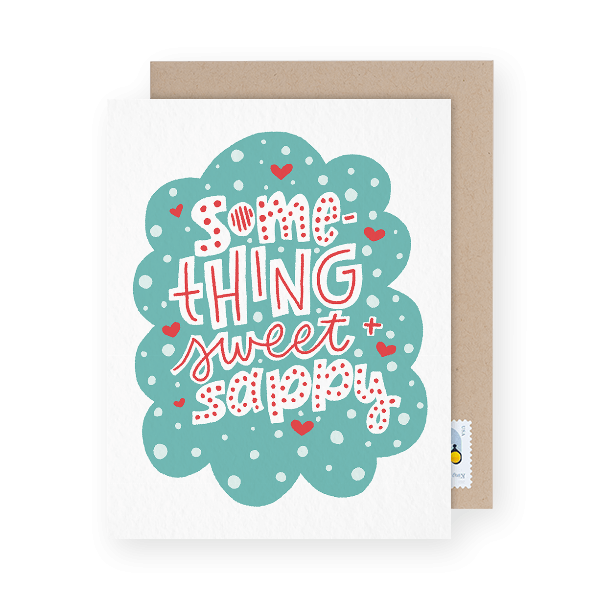 The World is Shit
Ain't that the truth. Near Modern Disaster at it again, telling it how it is. This funny card is perfect for the one you chose to ride 2020 with.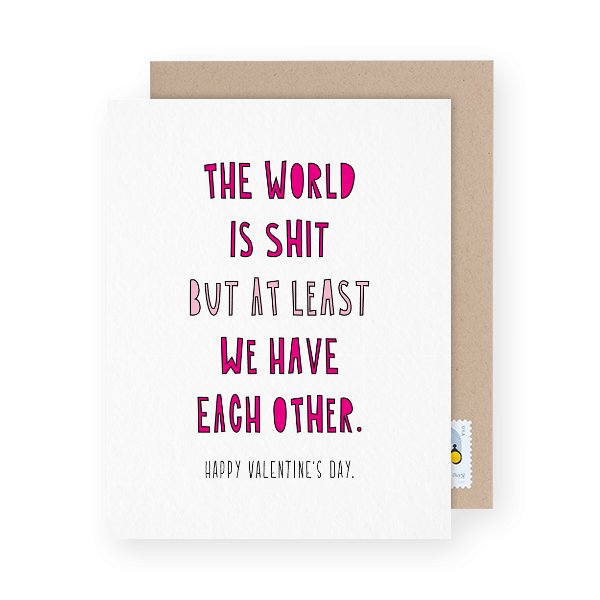 I Want To Be On You
Who says funny Valentine's Day cards aren't romantic? Simple and straight to the point.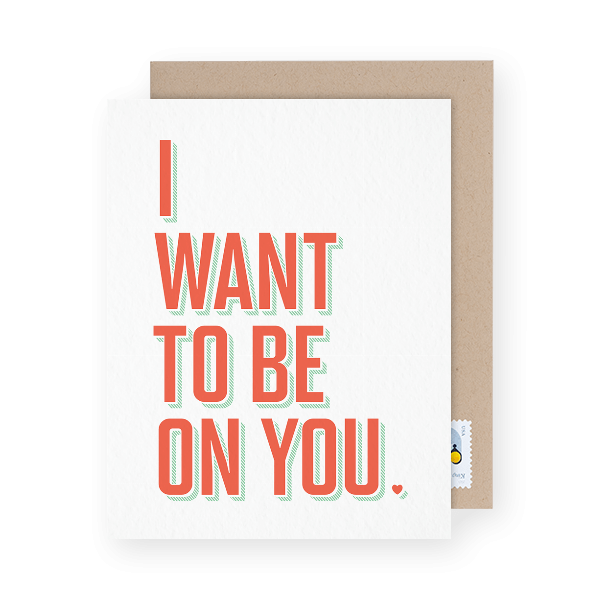 Sexy Valentine
Your definition of sexy may have changed after years of being together (or maybe after just surviving 2020). However long you've been together, if the thought of co-choring together is your version of sexy, your partner will certainly appreciate this card by E. Frances.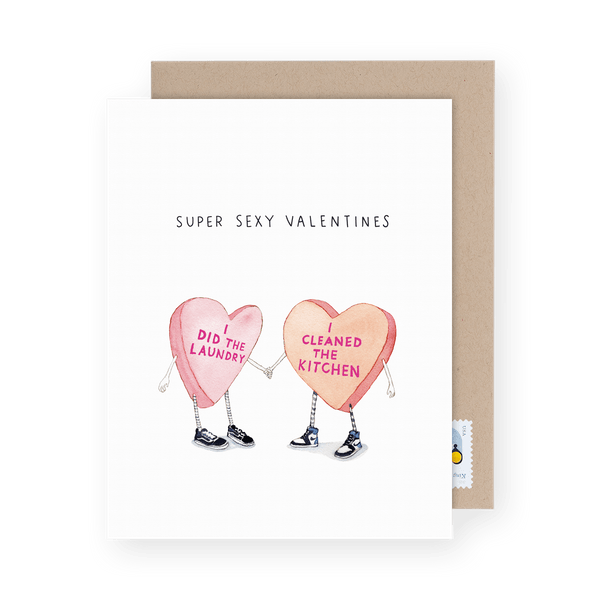 Butt Stuff
Looking for something funny and a little saucy? Well this card by Bench Pressed has the best of both worlds. This card can probably also act as a calendar in case you don't already have one. Stick this bad boy on your fridge to remind your Valentine of what's coming 🙂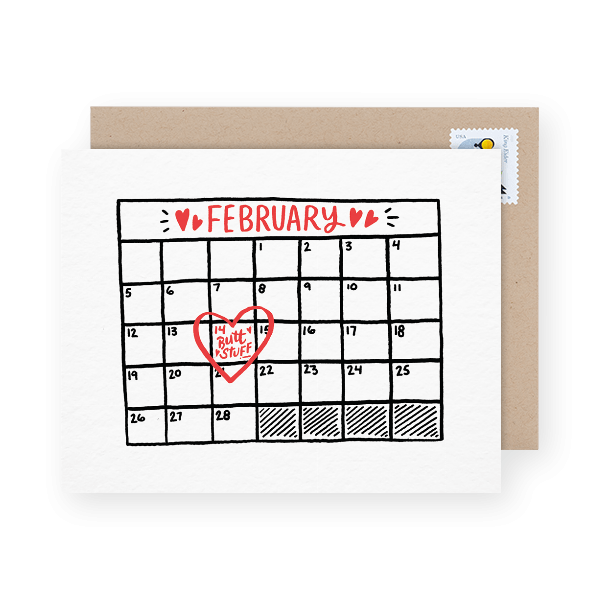 I Want You
Another Viva Greetings masterpiece. Straight to the point with a little luchador flare.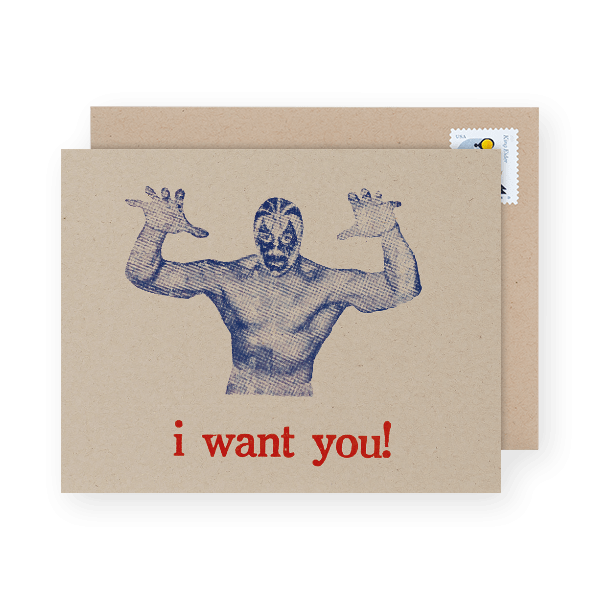 Pun Valentine's Day cards.
Because being funny isn't enough. These pun Valentine's Day cards take funny to the next level. If your sweetie goes nuts for a pun, they'll love these designs. 
Bee Mine
Innocent and oh so sweet. This Shauna Lynn creation is great for both the freshly developing as well as long established relationships.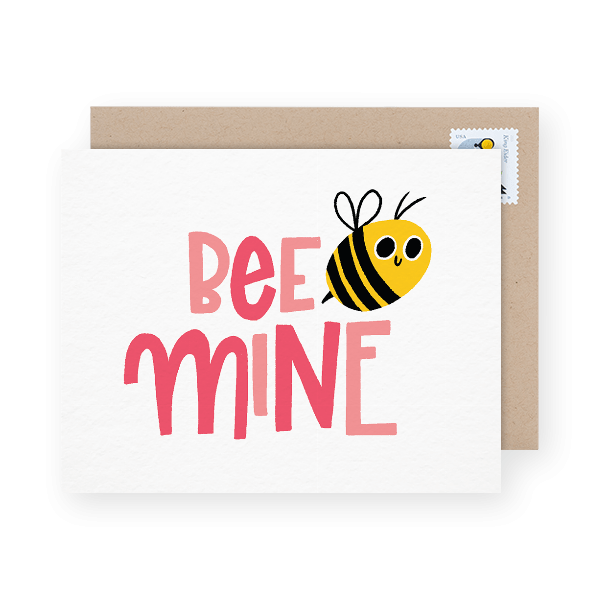 You're So Hot
Perfect for the coffee lover in your life. There's really no better way to share your feelings than through a coffee pun. E. France's adorable little illustration certainly takes this funny Valentine's Day card to the next level.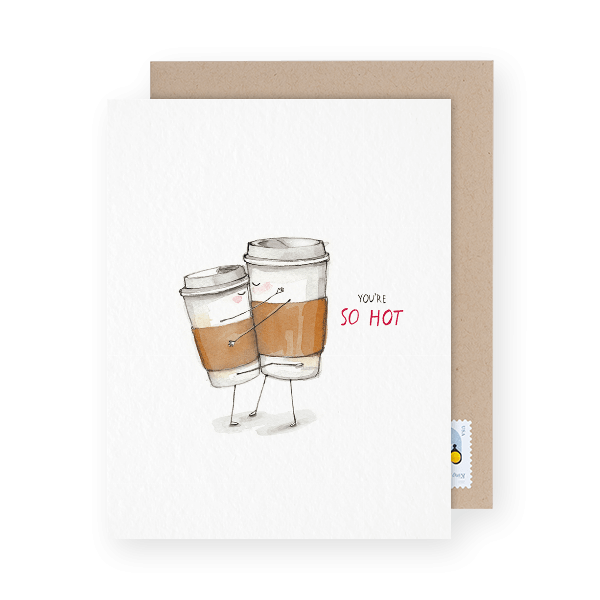 I've Been Chicken You Out
The pun master, A Jar of Pickles, creation that'll make em' giggle and blush all at once.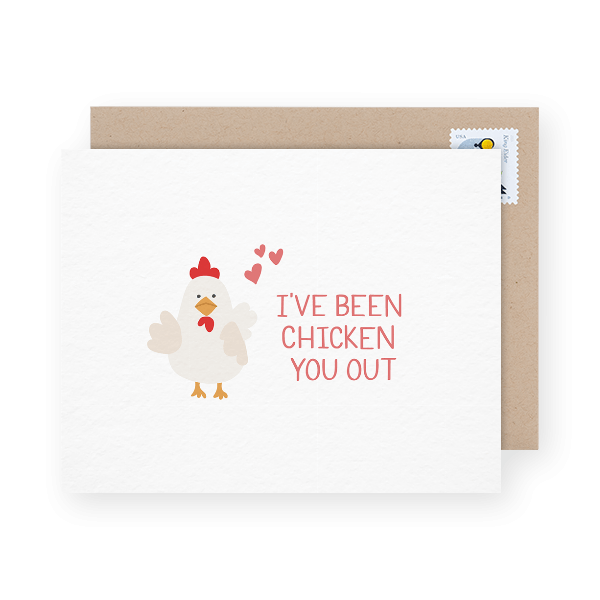 You're Just My Type
This sweet Valentine's Day design is both funny and romantic and hella endearing.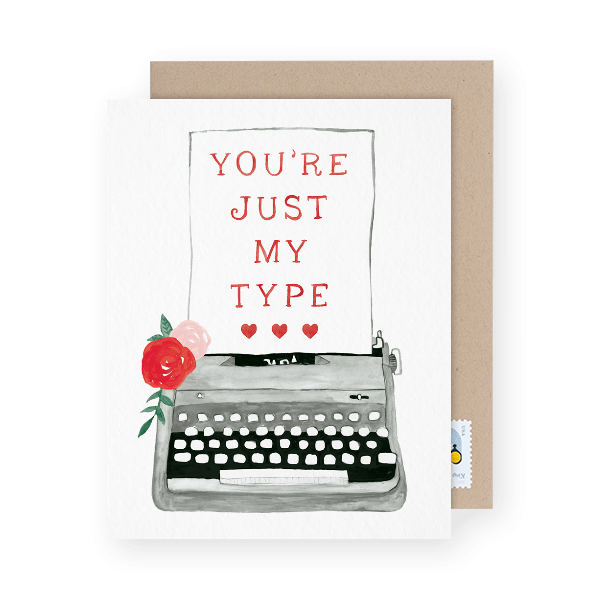 My Heart Beets For You
Is your sweetie an Office fan? Rumble Cards really captures the essence of Dwight. This punny Valentine's Day card couldn't BE more perfect.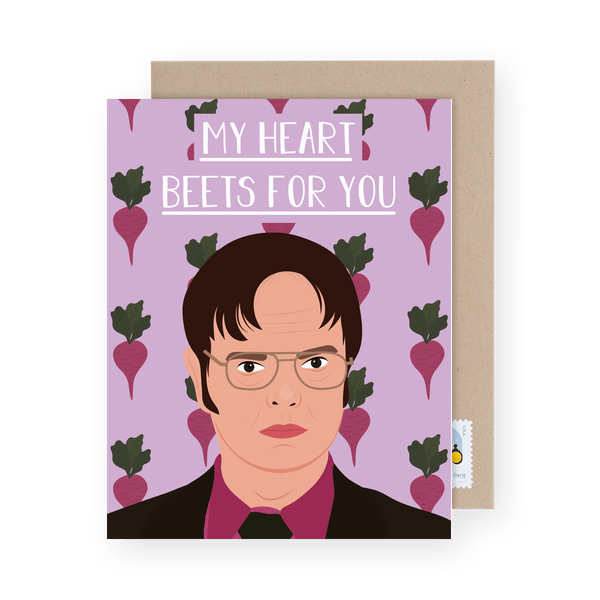 Hot Slice
Does your sweetie love a good slice? Pizza puns are on a level of their own and this pizza pun card by Good Twin is no exception.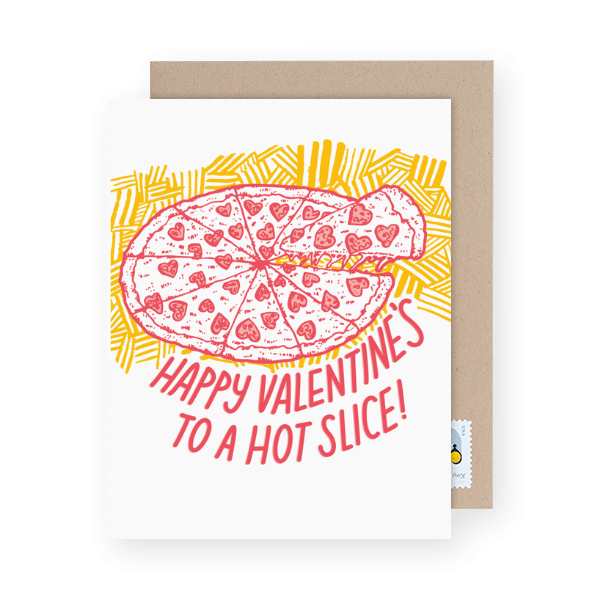 You're a Hot Volcano
Part pun, part geological metaphor. However you want to categorize this Small Adventure design we just know it has the potential to truly brighten someone's day.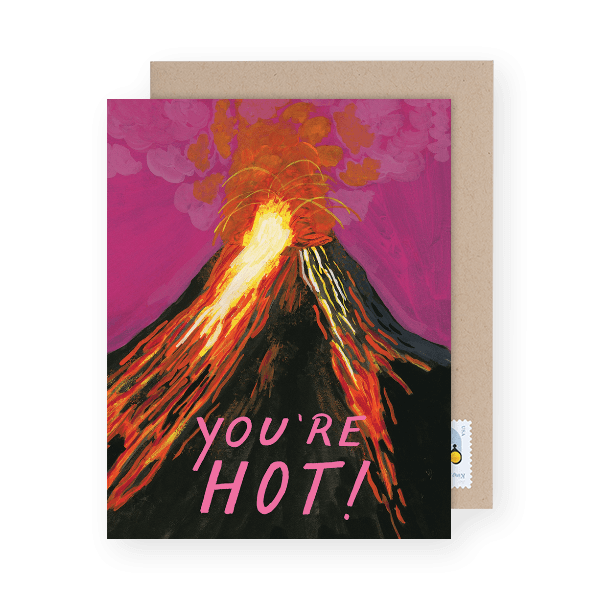 Hey Hot Stuff
Another hot sauce pun? Why not! Move over chocolate, hot sauce is taking over Valentine's Day. Everyone knows Sriracha is the ultimate sauce and this delightful Mai Ly Degnan illustration is the perfect rendition to send your love.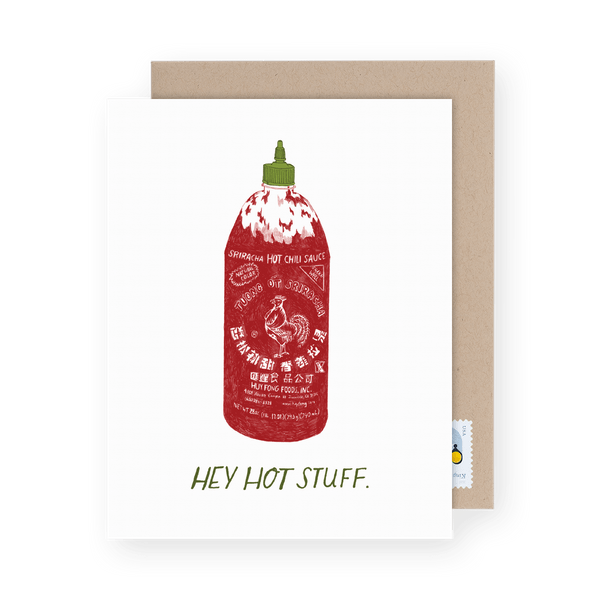 Cute Valentine's Day cards for family.
If nothing else, 2020 (good riddance) taught us how to appreciate those we care about even more. The weekly Zoom calls and the virtual holiday gatherings certainly helped to influence our perspectives to remind us just how much our families matter. And if you've been enlightened all along, then you really know what we're talking about here. Valentine's Day isn't just a day for romance. It's another opportunity to show those we care about — aka our families — just how much we care. 
Telling mom how much you love her should be a daily occurrence and Valentine's Day is no exception. Sure, skipping the text and going straight for the phone call is a nice gesture, but we're hoping that's a part of your weekly (if not daily) routine. Sending a really cute valentine's day card with a lovely personal message on the inside is your chance to show your mom how much you care.
This list of funny Valentine's Day cards is sure to have the perfect giggle-inducing design for everyone in your fam.  
I Love You Berry Much
Whether you choose to send this card to Mom, Grandma or just about anyone else in your family — it's bound to draw some extra large smiles and extra warm hearts. Who said punny Valentine's day cards are just for the romantic interests in your life?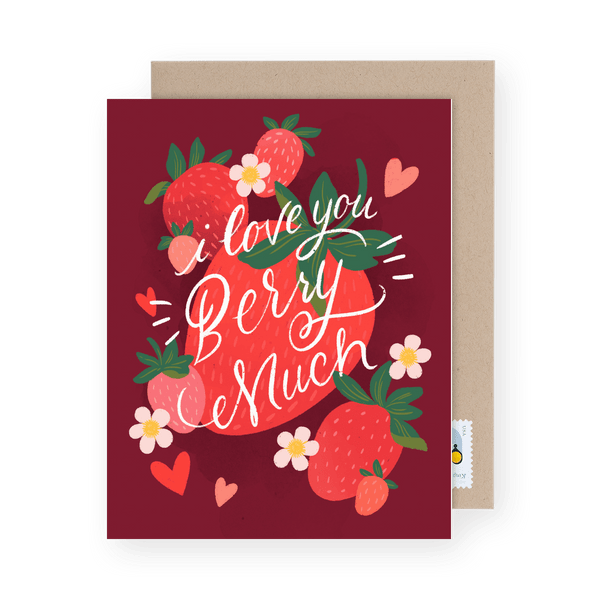 I Wuff You
How many different ways can one say 'I love you'? Quill and Fox have translated it into doggie language and turned it into a pun. What more could you want? Perfect for the pup lover in your family.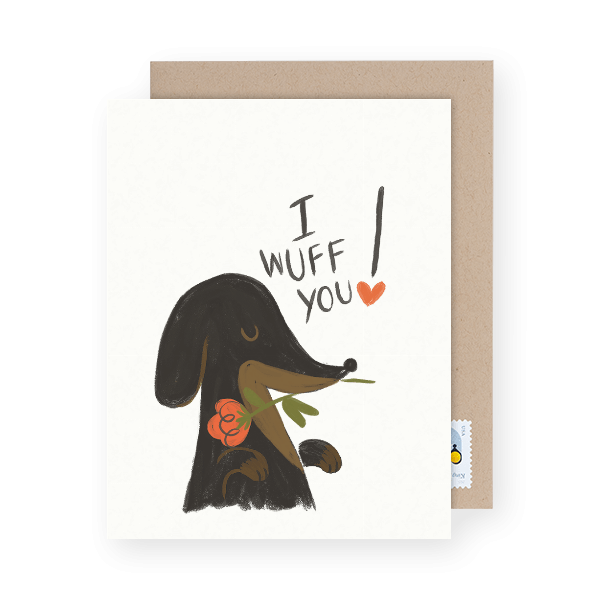 I love You *This Much*
How much? This much! That's a whole lotta love! Make sure everyone in your family knows just how much you love them this year (and every year) with this card by Iron Curtain Press. We can't decide if this card is more cute or funny. Regardless, it'll bring a big ole' smile to their face.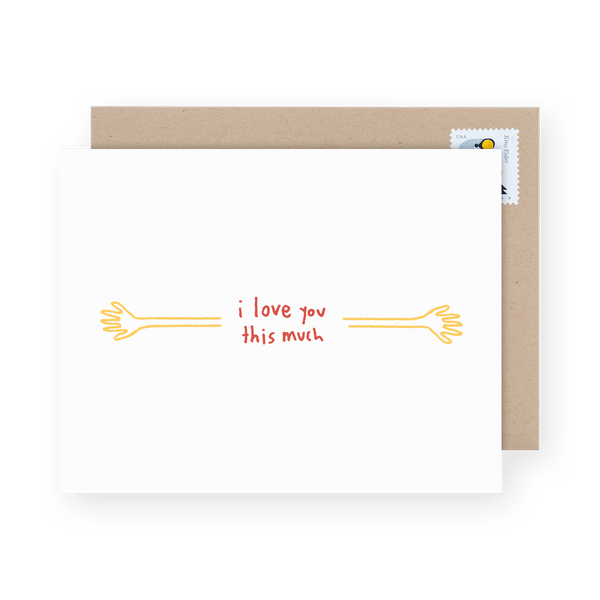 Dino-Mite
Grandma and Grandpa will no doubt get a kick out of this charming pun Valentine's Day card. If you've got kiddos, use our [As if your kid wrote it] font to write the message on the inside and add that extra kid-esque touch.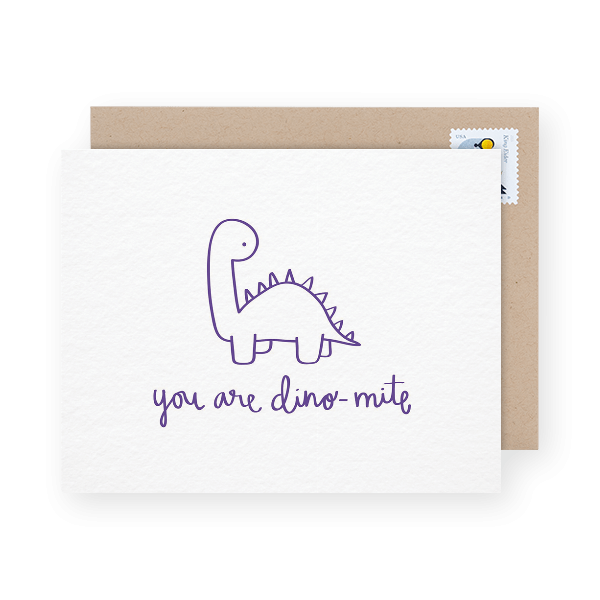 Cat's Pajamas
Funny Valentine's Day cards can totally include photos! This one by the inhouse design team at Postable, lets you upload your very own image. Perfect for the feline lovers in your family.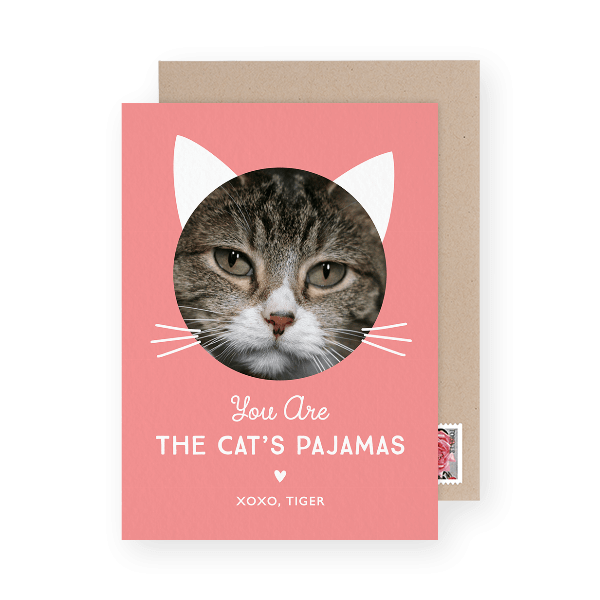 Crayon Grandparent's Valentine
Ok so this card isn't all THAT funny. But we felt it was worth showing as an exception. This Valentine's Day while you're busy planning fun romantic evenings, make sure you don't forget your grandparents. Whether you're old enough to write and send your own Valentine's Day card or you've got little bitty kids of your own, don't forget that grandma and grandpa will so appreciate getting a little (or a lot) love on Valentine's Day.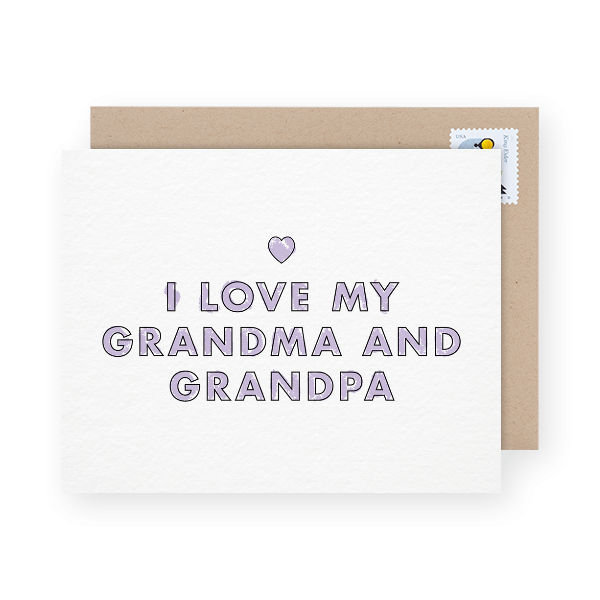 Cupid Baby Valentine's Day Photo Card
Another photo Valentine's Day card to make the recipients get a little giggle. Upload your face to the cupid baby and send one to everyone in the family.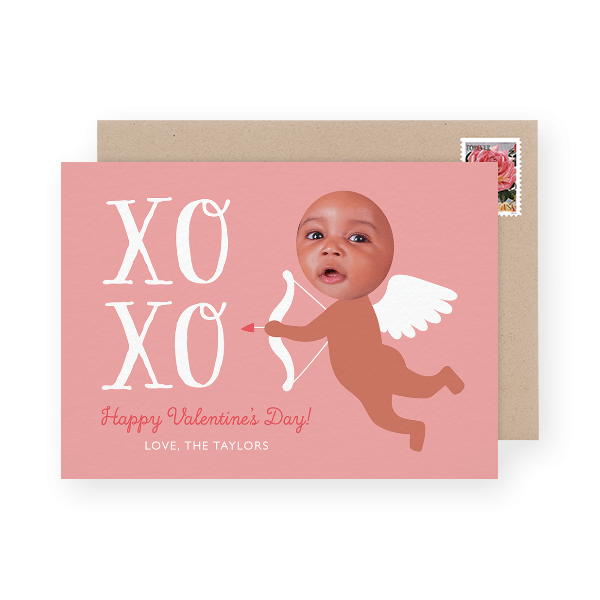 We Wuff You
This design is perfect for sending as a Valentine's Day card from the entire family.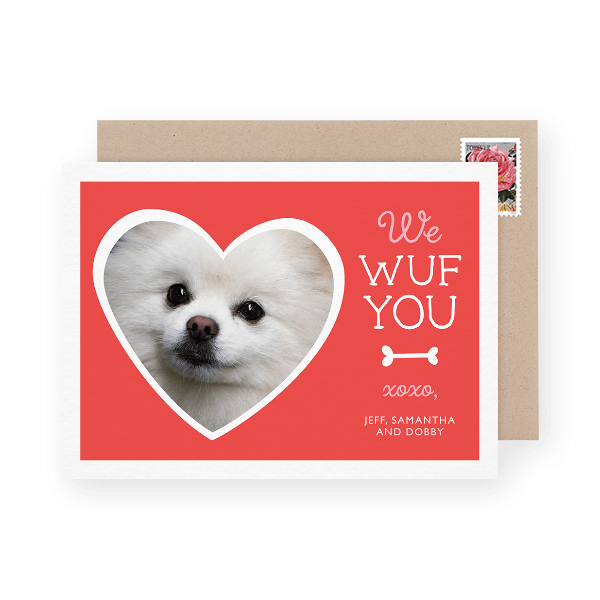 You're the Cat's Meow
Why yes, another pun indeed! Upload your own photo (something vertical) to this design. Another template that'll work great as a Valentine's Day card from the whole family.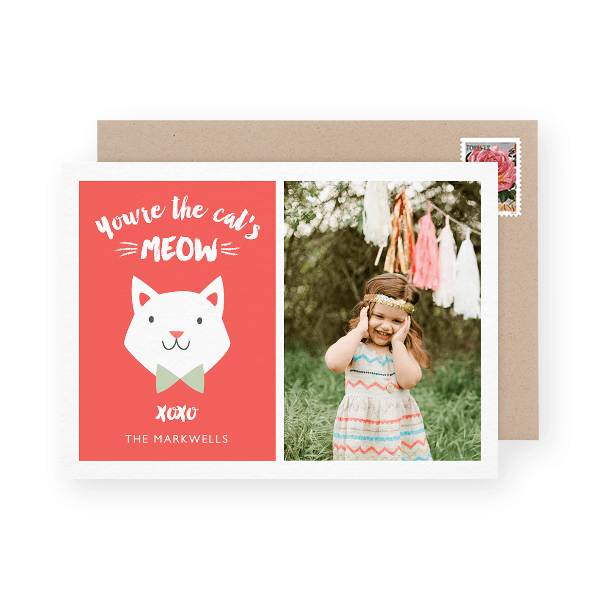 Funny valentine's day cards for your bestie.
We all know our friends are the cornerstones to our sanity. Without them we'd be a big pile of over-stressed mush. Let's be honest, we owe our friendships a whole lot more than just cards, but it's the least we can do. Cute Valentine's day cards for friends is also the perfect gesture if you recently made a mistake like eating your roommate's last piece of cake (assuming your roommate is your friend).
Even if you've been the perfect example of a friend, why stop there? Send your bestie(s) cute valentine's day cards and they'll no doubt love you forever.
Snacks
Have a friend who appreciates the world of snacks as much as you do? This funny card is perfect. The delightful snack illustrations on this design by Katie Pea are frame-worthy so you know your bestie will love it.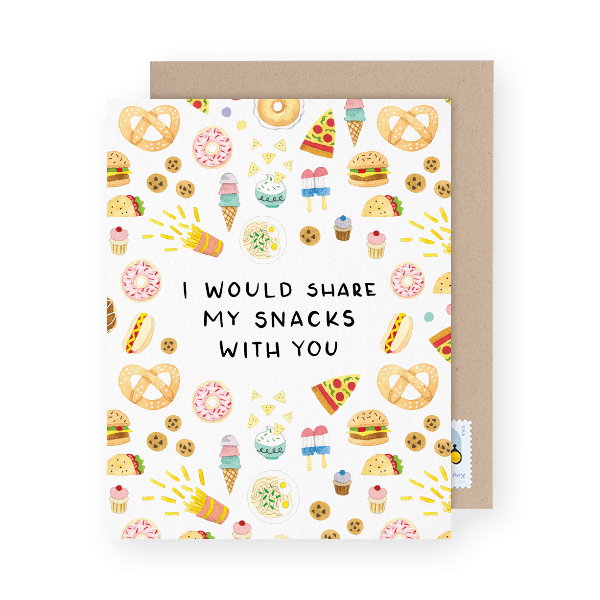 Panda Pair
This adorable card by E. Frances is almost too endearing to be funny, but if this feels like you and your bestie's friendship in a nutshell then you know it's the perfect card.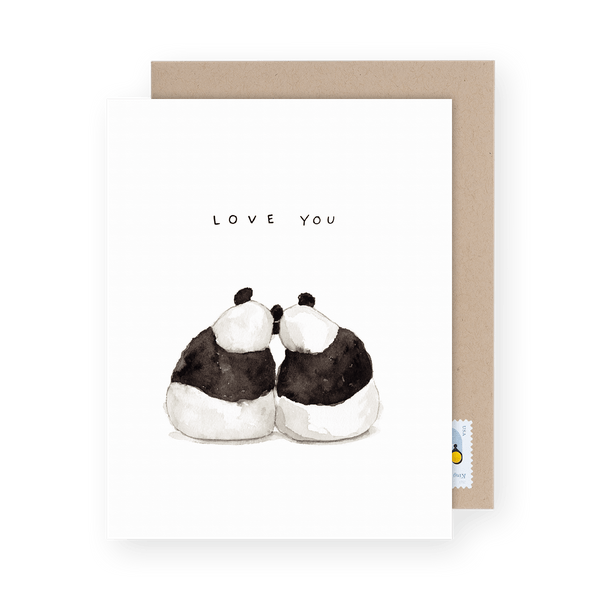 Let's Be Lazy. 
How many times have you uttered these same words to your best friend? Gotta love Small Adventure's cat illustrations on this design and your bestie will certainly get a giggle. 
I Love You More Than Pizza.
That's a whole lotta love. The beautiful illustration on this card matched with the funny sentiment is the perfect Valentine's Day card to make your bestie laugh out loud.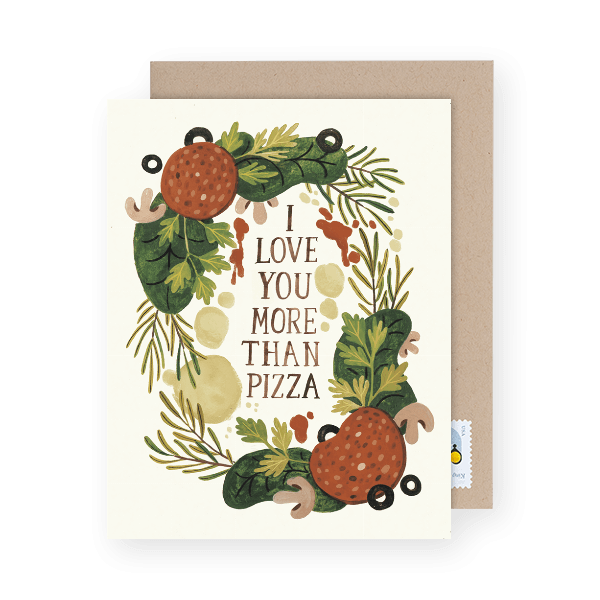 Cupid 
Not a fan of cupid this Valentine's Day? This card will be perfect.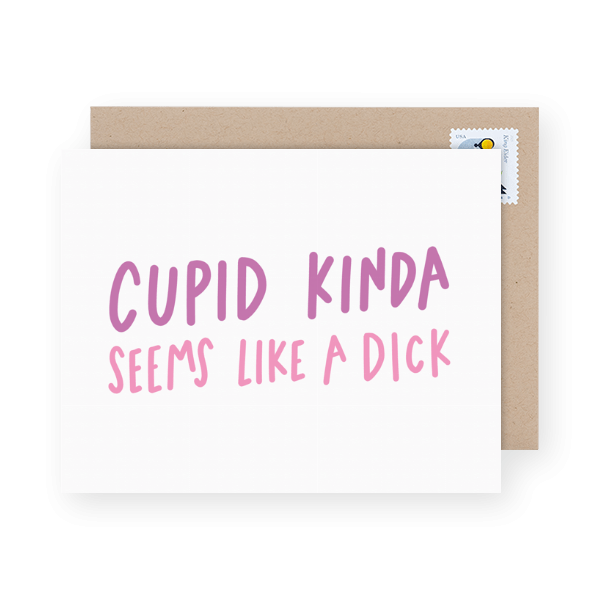 The Anti-Valentine's Day 
Perhaps you and your best friend are over the whole Valentine's Day thing altogether. That's cool. Make 'em laugh with this anti-Vday card and make some fun plans while you're at it.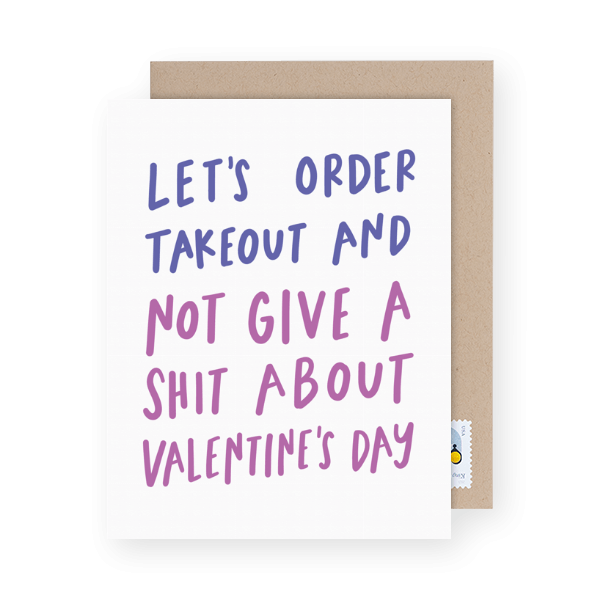 Koality Friend
A Jar of Pickles is at it again with this adorable punny Valentine's Day card. Send this to just about any of your friends this year to brighten their day and give them a good giggle.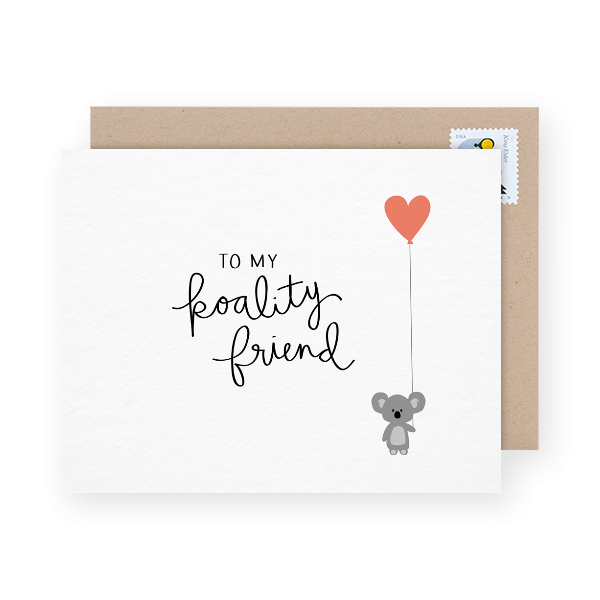 Uteruses Before Duderuses
Is your bestie a fan of Leslie Kope (who isn't)? This funny Valentine's Day card will certainly brighten their day.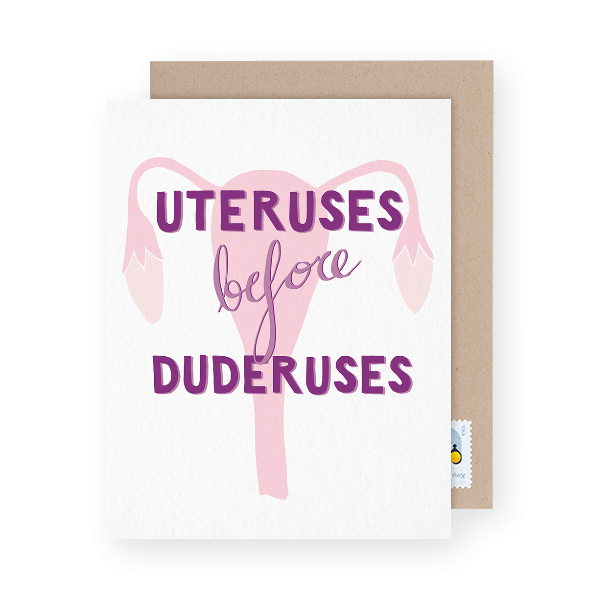 There's plenty more where that came from if you're going to be celebrating Galentine's Day this year!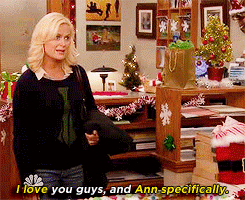 What do I write in a Valentine's card?
7 Funny Valentine's Day Quotes
Want to add a short and funny quote inside your Valentine's day card? Here are some famous quotes you can use.
"Honesty is the key to a relationship. If you can fake that, you're in." – Richard Jeni

"Love is a fire. But whether it is going to warm your heart or burn down your house, you can never tell." – Joan Crawford

"I love you no matter what you do, but do you have to do so much of it?" – Jean Illsley Clarke

"All you need is love. But a little chocolate now and then doesn't hurt." – Charles Schulz

"It wasn't love at first sight. It took a full five minutes." – Lucille Ball

"Love is telling someone their hair extensions are showing." – Natasha Leggero

"Without Valentine's Day, February would be … well, January." – Jim Gaffigan
Funny Valentine's Day Gifts.
Who said Valentine's Day gifts had to be heart shaped and chocolatey? If you want to skirt the traditional goodies and opt for something off the beaten track these gifts will certainly make someone in your life smile a little harder this Valentine's Day. 
Bath Time Wine Holder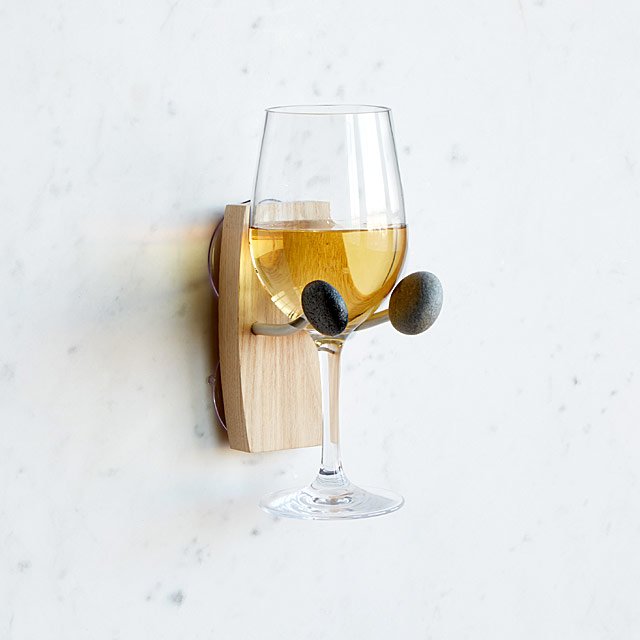 Know someone in your life who fancies a good bath (btw the answer could definitely be you)? This fancy wine holder will be the perfect gift. Uncommon Goods
Burrito Baby Wrap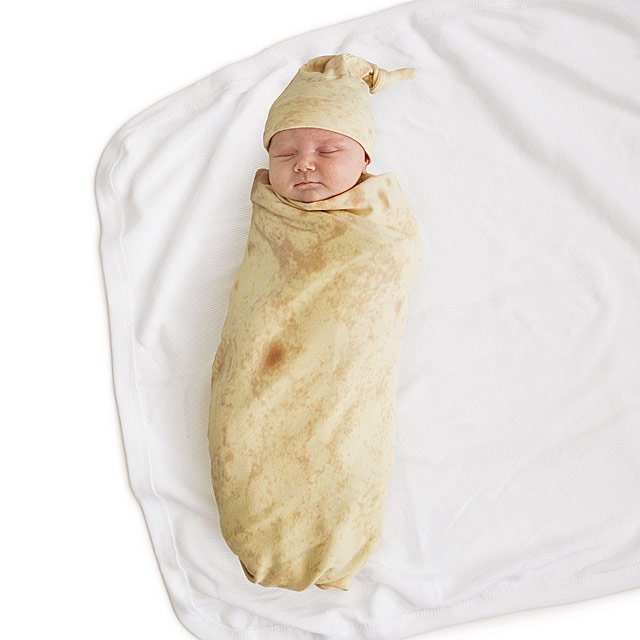 Someone in your life expecting a little one? This adorable baby wrap will certainly make them giggle through the sleepless waking hours. Uncommon Goods
Custom Prayer Candle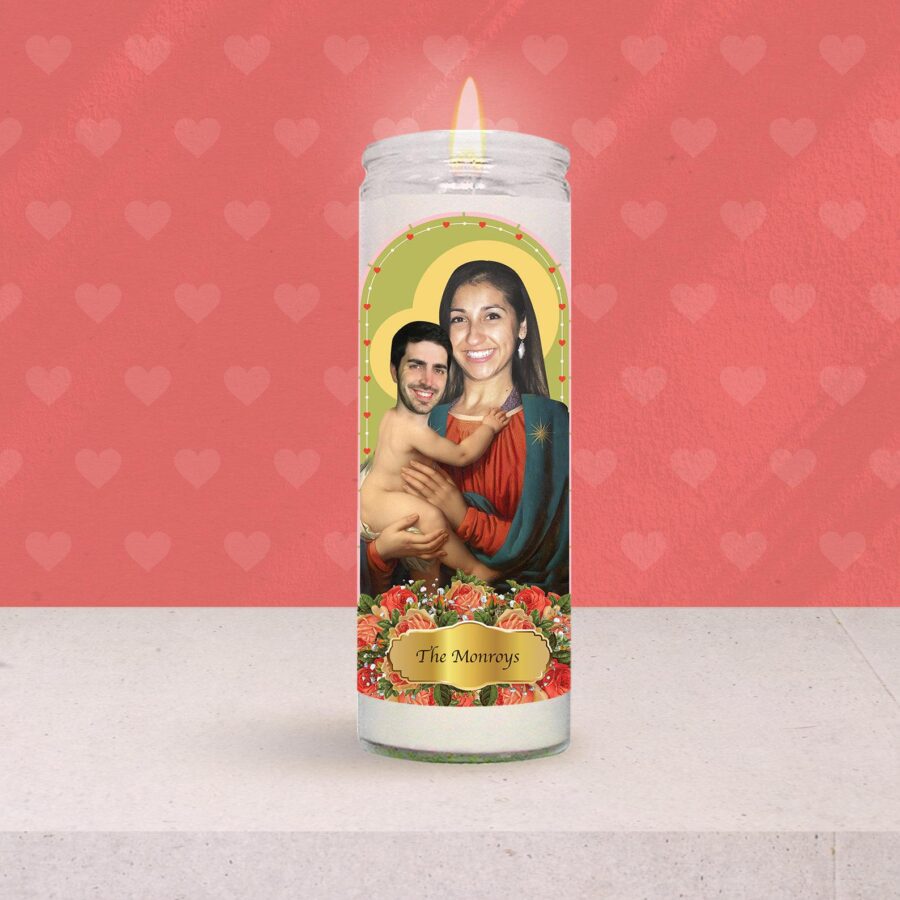 Customize this prayer candle to you and your loves adoring faces as a funny Valentine's Day gift you didn't know they needed. LitFriends Store on Etsy
A Jar of F*cks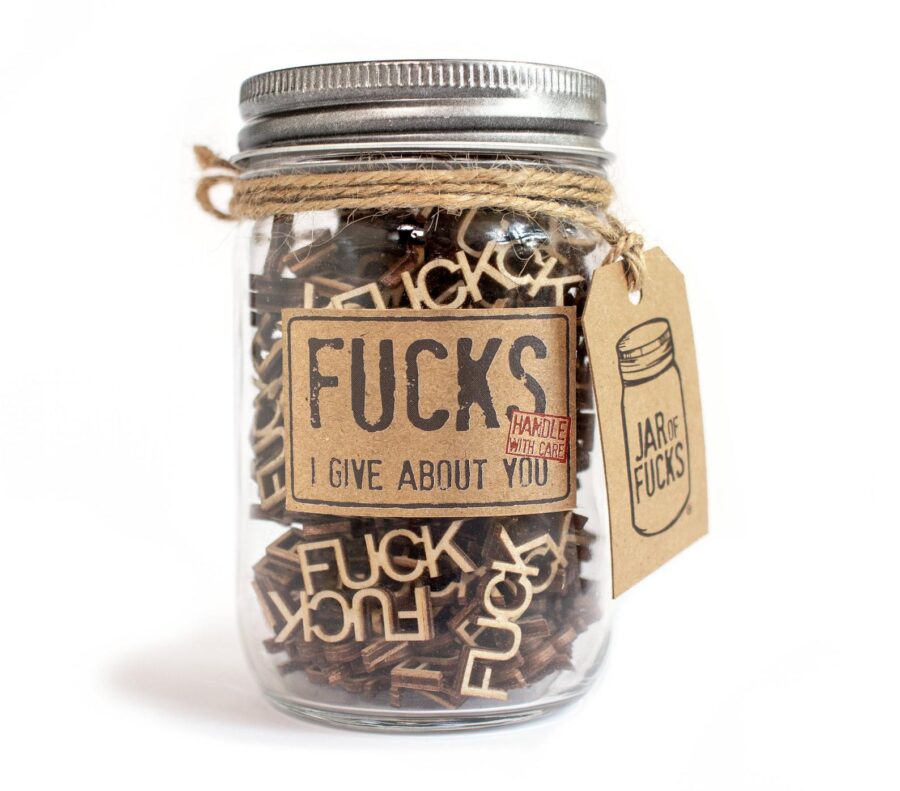 If as soon as you saw this someone specific came to mind, you know exactly the person in your life that would truly appreciate this funny gift. JarringWords Store on Etsy
F Bomb Paperweight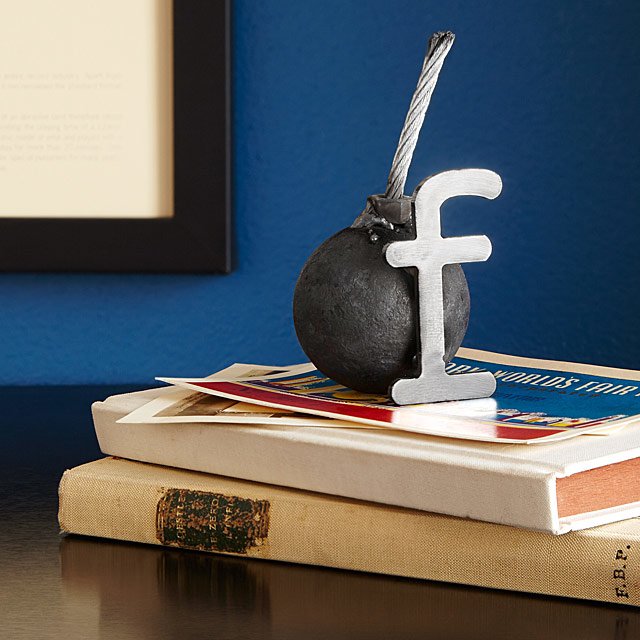 Have that friend (or family member) who loves to use a good F bomb here and there? Especially perfect for the home office now that we're all working from home more frequently than not. This funny paperweight will make for a great gift. Uncommon Goods 
Pizza My Heart Sweatshirt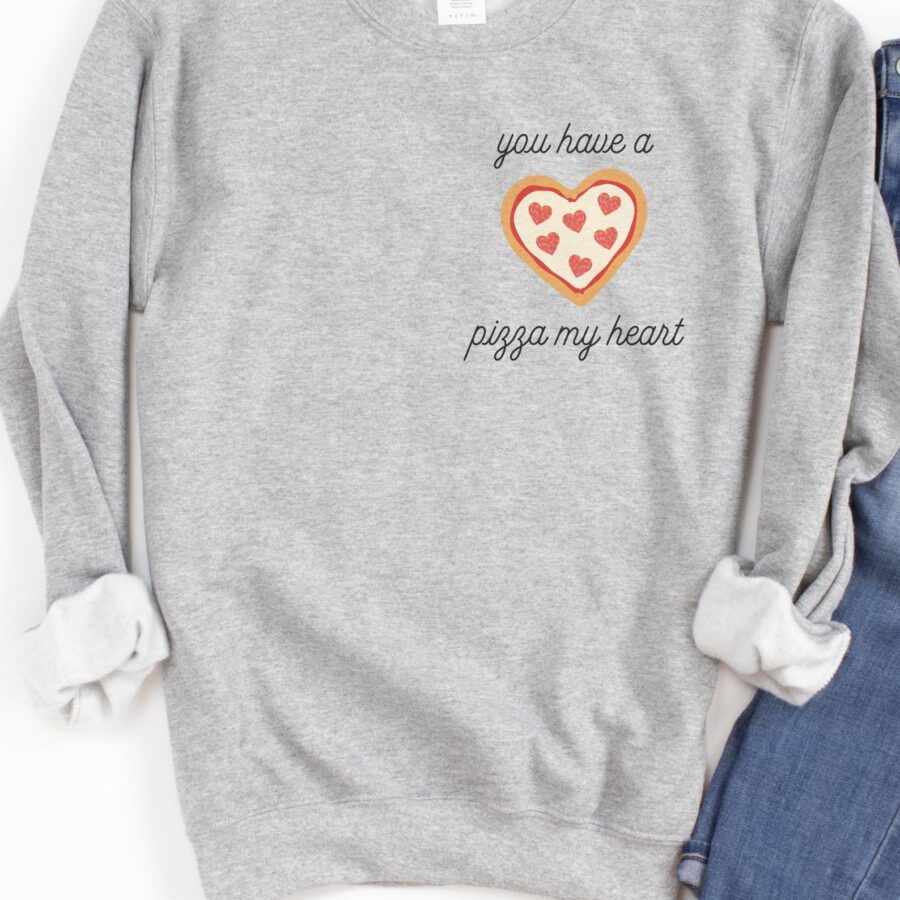 We gotta end this list off with another pizza pun! Know someone who could get extra cozy in this funny sweatshirt? TheMellowMini Store on Etsy
Easily mail a Valentine's Day Card in 5 minutes. Postable will print, address and mail it for you.