Trying to break from a string of over-done date ideas? You've found the right post! With Valentine's Day right around the corner, we've got some truly unique Valentines Day date ideas that will surprise your sweetie. Whether you're trying to stick to outdoor activities for Valentine's 2022 or staying in or even brainstorming for future date plans, these ideas will bring out the spark in any relationship — freshly started or well-developed. Just remember to plan ahead as most of these date ideas will require a little bit of organizing (all good things do).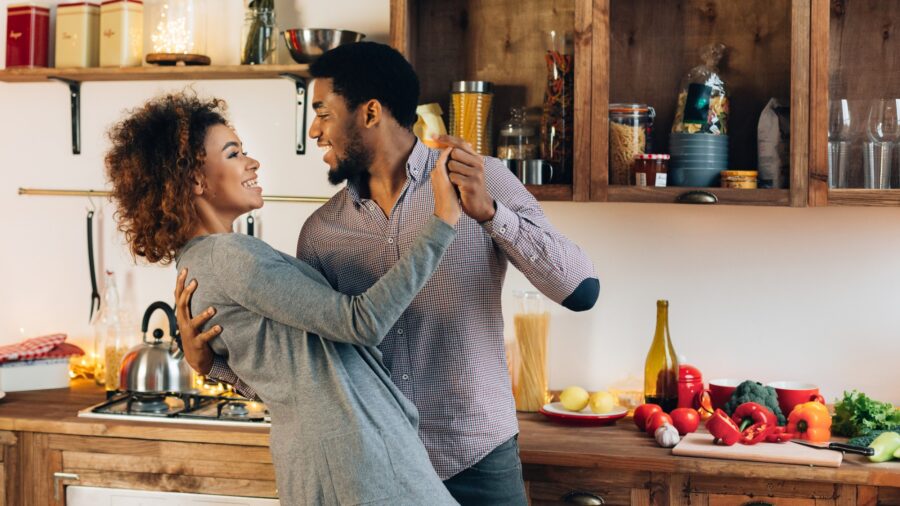 How can I make Valentine's Day special?
If you're here searching for unique Valentines Day date ideas you're likely looking for ways to make the big Vday special. Being thoughtful enough to plan something memorable and actually following through is really all it takes. Here are a few tips to keep in mind if you want to make Valentine's Day special.
It's all in the details!

When planning your date, pay attention to the little things. Adding a single rose (or better yet their favorite flower), adjusting the lighting (hello, sparkle lights) or reading excerpts from their favorite love story

are all small details that will go a very long way.
Keeping them in mind at all times.

If you want to make Valentine's Day special for your special someone, keep their preferences in mind when making plans. Always ask yourself what they'd want from the big day instead of what you'd prefer. This will speak volumes. 

Send a Valentine's Day card!

Sounds so simple… And it is. Other than planning a special date for you and your love, the other way to show your sweetheart how much you care is sending them a lovely card with a personal message. 
Easily mail a Valentine's Day Card in 5 minutes. Postable will print, address and mail it for you.
While you're making big plans for the day of love, make sure you think ahead and send a Valentine's Day card with a personal message straight from your heart. That's key. Make sure your message is sincere and loving — avoid adding generic messages. An easy way to make that happen is to include a simple, but sincere compliment. It can be anything you want so long as it is unique to the recipient and it's truly from the heart (sincerity is absolutely a must with Valentine's Day cards).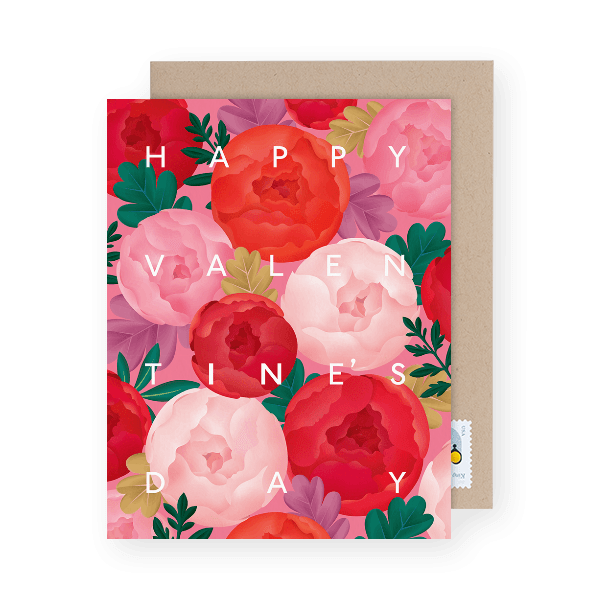 Unique Valentines Day date ideas that you and your love will actually enjoy.
Ok so you've planned to send a Valentine's Day card with a unique and personal message, but what about the big day?! The whole movie & dinner trope has run its course and should be retired immediately. Additionally, going to the movie theatre right now with a global pandemic may not be an option you're willing to consider. Here, we've put together a list of unique Valentine's Day ideas that take the current pandemic into account.
Some of these ideas may fall into the un-socially distanced options that may be good to store for future years though most of them are social distancing friendly. Additionally, nobody said Valentine's Day was the only day of the year we can be going on fun dates! Feel free to use these ideas for any day of the year! 
A few things to keep in mind:
Regardless of what you choose to do, make sure you plan (think: reservations, snacks, equipment etc.).

Keep your partner in mind when making plans (think: what would they want to do?

!).

Combining unique activities is definitely an option (think: combining different date ideas into one).
Fun tip: Make plans with your sweetheart to split up the planning. One of you plans the 1st half of the day and the other plans the 2nd half. This way both of you get to surprise and delight each other.
Ok, onto the ideas:
No dinner, just dessert please.
There are a ton of fun and creative Valentine's Day ideas for couples who have been dating for quite some time, but what about the couple who's just starting out? This super fun date idea is perfect if you're looking for something that will let the two of you spend some time together without any of the pressure. Make a list of all the yummy dessert (hello, chocolate brownies) spots in town and make a fun crawl out of it. You'll have a chance to get close and personal with plenty of table time while still getting a chance to stroll. Plus, there's chocolate and ice cream involved so it's a total win win. If you find a spot with chocolate AND wine — you've won the jackpot. If you live in a region where outdoor dining isn't a freeze-fest during February, dining outdoors is a great option in 2022.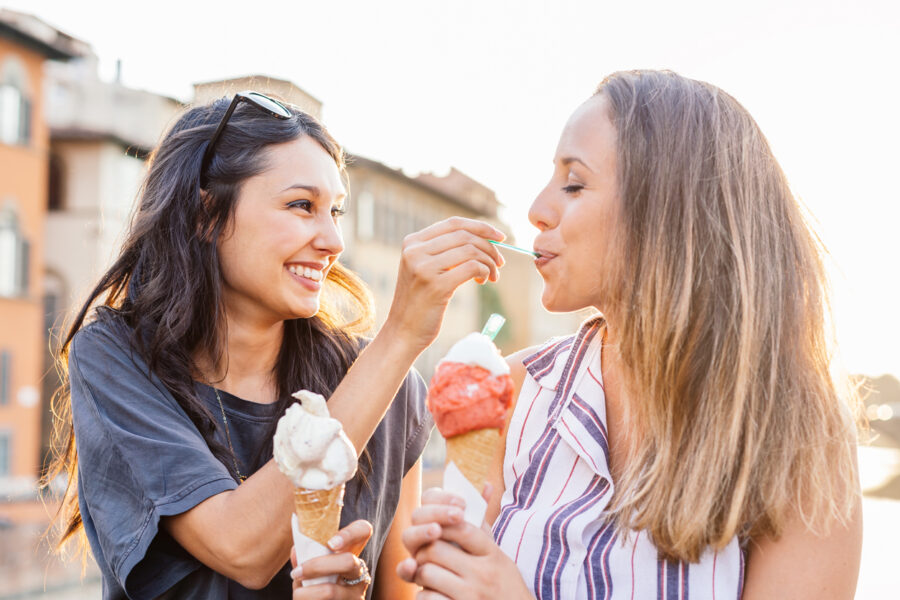 Plan in advance:
Plan and map out the different locations and the best path around town

so you don't go in loops or have to circle back.
Go on a hike.
Pretty straightforward. If you live near nature trails, going on a hike for Valentine's Day is a great date idea especially if you and your sweetheart are nature lovers. And if unlike your partner, you're not the most ardent hiker in the world, this gesture will feel even more special. Show them how much you love them by choosing an activity you know they'll love! 
Plan in advance:
Know where you'll be starting your hike and plan accordingly depending on the length of the trail. Plan to bring snacks and water, but keep in mind you'll be carrying everything.

If either of you are not experienced hikers, look for information on easier trails. This will make sure both of you will enjoy the day!
Learn something new together.
Take a class together. Whether you take an intro to chess class, a mixology class, or just go to your local Jiu Jitsu gym to learn a new physical activity — learning something new together can be a unique Valentine's Day date. For a physical activity that still abides by social distancing measures, you can find a virtual yoga class streamed from a local studio (supporting local businesses when possible) or even a yoga in the park!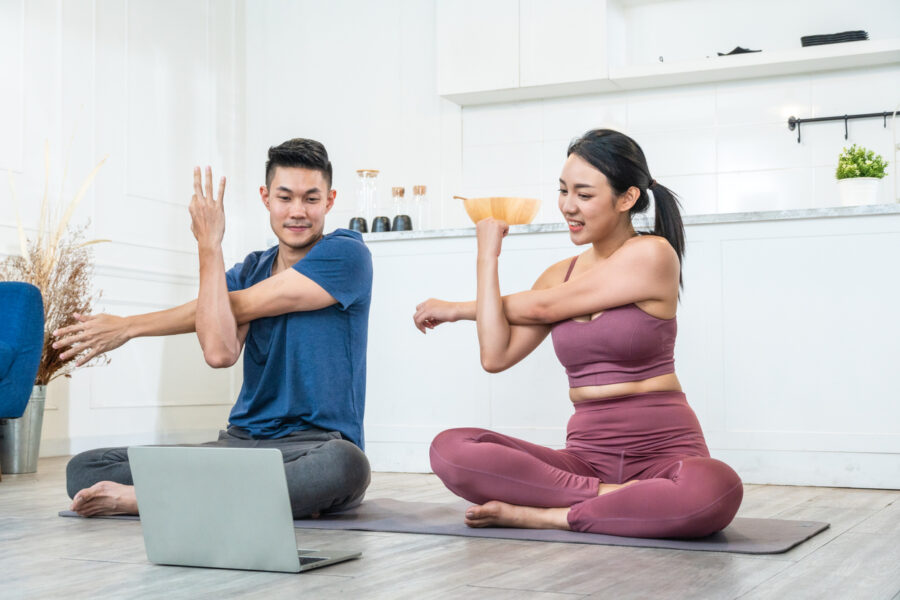 Plan in advance:
Think about what your partner would enjoy most and do your research. See what's available both locally and virtually and make reservations in advance.

Many virtual classes will require some equipment (whether ingredients or a yoga mat) so make sure you have these prepped.
Have a picnic.
Another outdoor Valentines Day date idea — have a picnic! If you live in a region where being outside is comfortable in the middle of February (we're looking at you Florida) then why not take advantage of it as much as possible?! Plan to have a lovely picnic either near a lake or in an open grassy area. Whatever you have available to you, make it work. 
Even if you're not in Florida, and the weather is chilly you may still be able to enjoy a lovely picnic with an appropriate jacket and maybe an extra picnic blanket. Don't forget the thermos!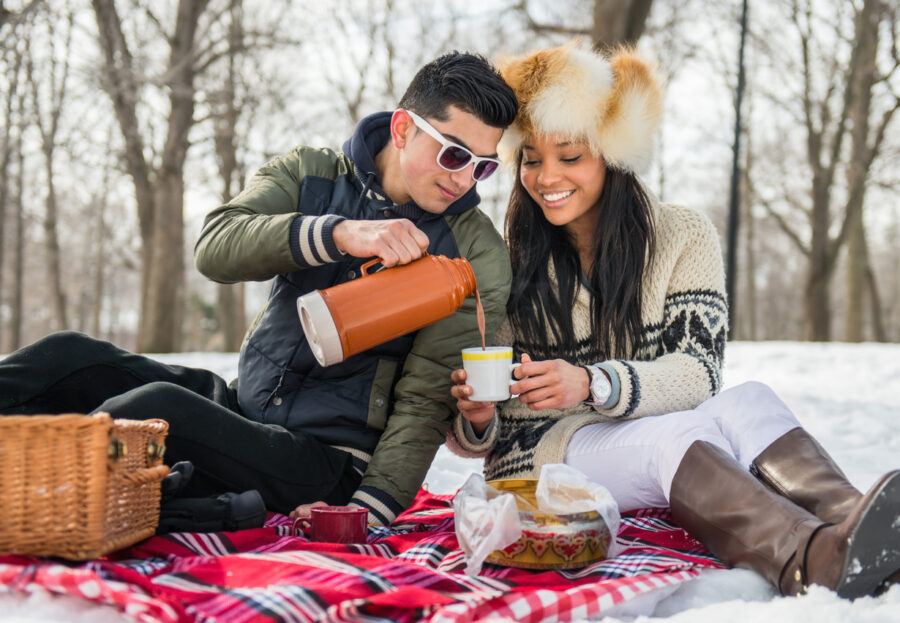 Although finger foods do work really well for picnics, there's no rule that says you can't pick up your favorite Chinese takeout and eat it outside with chopsticks.
Plan in advance:
Make a list of all the things you'll need to bring with you so you don't end up on your date wishing you had brought a picnic blanket.

Bring a picnic blanket!

Think of your partner's favorite foods and plan to create or buy them in advance.
Picnic indoors.
While Valentine's Day is probably far too cold for most of us still experiencing the winter, a picnic is still doable indoors. A romantic indoor picnic is the perfect spin on the old fashioned dinner date. There's something truly satisfying about slowly picking at delicious finger foods while sitting cross legged on the floor. It's also the perfect excuse to feed each other all sorts of yummy things (chocolate covered strawberries anyone?). Find a plush blanket and toss a nice sheet on top to make sitting on the floor feel similar to sitting on grass. Cover the sheet with an assortment of goodies, pop open a new bottle of wine and enjoy a night in. The benefit of having an indoor picnic (aside from the privacy) is the added bonus of being able to watch a movie! 
Plan in advance:
Breakfast in bed.
Shower your Valentine with love by cooking up the greatest breakfast feast there ever was and enjoy it in bed. This is a lovely way to start off your Valentine's Day and you can combine this morning date idea with something else. The key here is to think about your Valentine's preference and take your time with breakfast. Don't rush!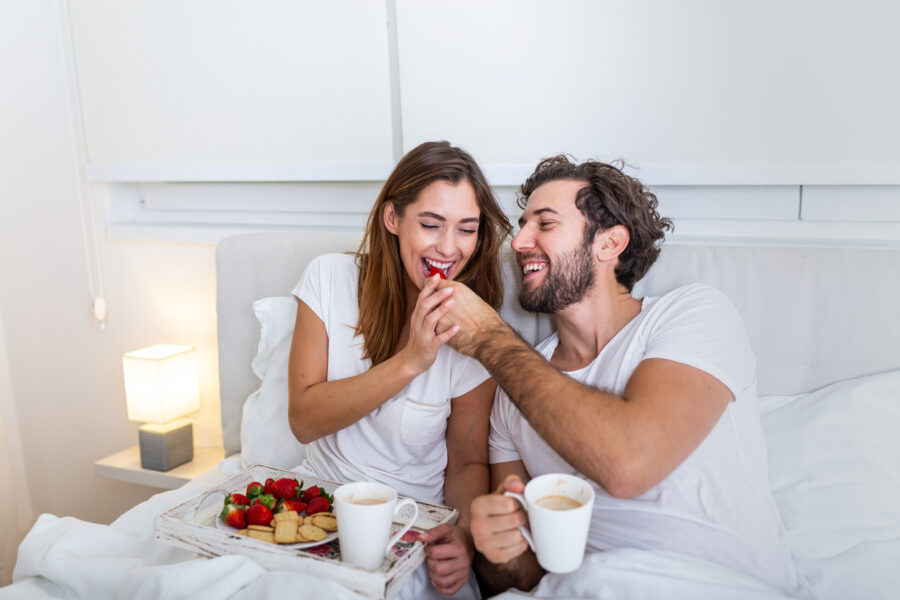 Plan in advance:
Set your alarm… Especially if you're the one that tends to sleep in while your partner wakes up early. Make sure you're up before they are making food and coffee so that it's ready for them when they wake up.

Little touches go a long way. Add a single rose stem or their favorite flower to the set up. Write a short little poem or find one online that truly speaks to your relationship. Add something to the food items to really make it pop (like an edible flower or a homemade croissant).
A day in bed.
Speaking of breakfast in bed… Why not spend the whole day lounging in silky sheets? Make plans to watch movies, read to each other, order take out, or whatever other activities might tickle your fancy. Just make sure you have a plan or this date idea doesn't really count.
Plan in advance:
It's definitely OK to leave some room for spontaneity, but don't just say we're staying in bed and call it a day. Not much planning went into that idea!

Food is the bedrock of any good date, so plan what you'll be eating throughout the day. Whether you start with breakfast in bed or not, make sure you plan for snacks as well as lunch and dinner ideas. 

Have suggestions for things you two can do together like reading each other poems or watching your favorite movies. Don't just wing it.
Have a wine & chocolate tasting.
Wine and chocolate are the ultimate Valentine's day date duo. You can either find a local winery or wine shop that's organizing an event. Or you can plan one for yourselves at home. Order several unique wines — and do your research– that will be fun to taste as well as some chocolate.
Plan in advance:
Buy your wine & chocolate from local shops and sources when possible, but either way make sure that the items you're getting are going to be interesting. Get outside of your comfort zone with wines that you and your partner don't usually drink to get a little adventurous.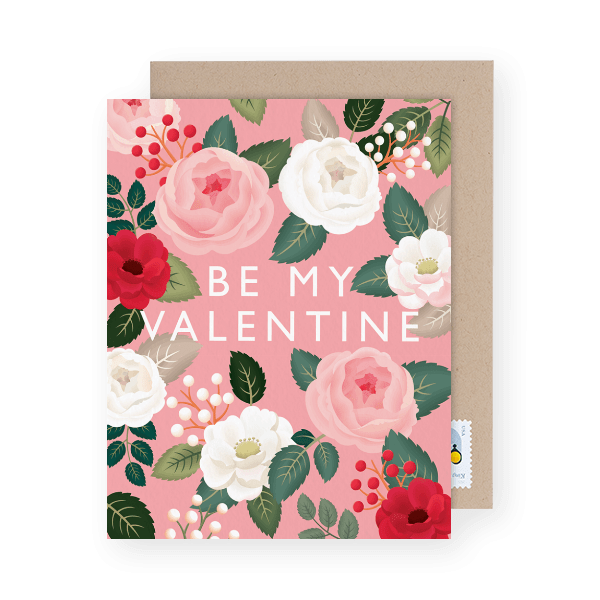 Write love letters to each other.
Feeling extra sappy? Take Valentine's Day to sit down (perhaps with a glass of your favorite wine and some romantic tunes playing in the background) and write love letters to each other. Agree to spend a specific amount of time and then read them aloud or put them in envelopes to read at a certain time.
Plan in advance:
Not too much to plan, but perhaps the wine and tunes. Make sure you have a pen and paper handy for each of you.

Combine this date idea with something else to have a full evening.
Enjoy a marathon of your favorite movies.
If you and your Valentine are big movie buffs, this date idea would be perfect. You can choose to watch romantic movies, but if that's not enjoyable for you then why force it? Pick your favorites and settle in for a lovely evening side by side.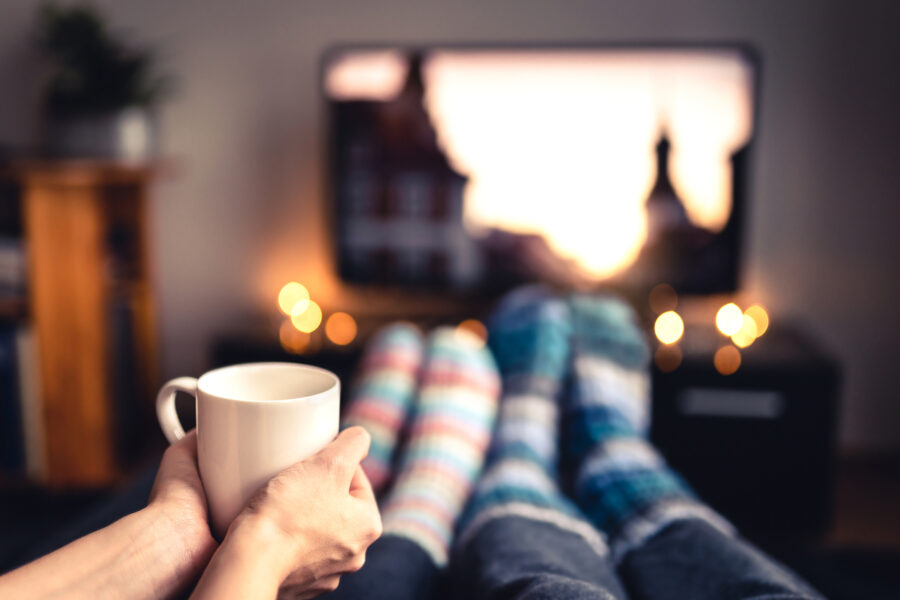 Plan in advance:
Most movies can quickly be found through streaming services so you may not need to choose these in advance, but do have a few themes or select titles ready so you don't spend the entire evening trying to decide on what to watch.

Snacks! Prepare your partner's favorites– whatever they may be — to surprise them. It's the little things that really make these date ideas special.
Rent an expensive sports car for the day.
Feeling adventurous? If you live somewhere that driving is a pleasurable experience, this might just be the most unique date idea yet. Plan to rent a really fancy sports car for the day and enjoy a ride with your sweetie around town. Whether you get a convertible (weather permitting) or not — enjoy the ride!
Plan in advance:
Contact your local car rental company to see what's available. Reserve the car that tickles your fancy in advance.
Go skydiving.
Speaking of adventure — how about skydiving?! If you and your Valentine want something that will really get your heart pumping, this Valentine's day idea will certainly do the trick.
Plan in advance:
Do your research to see your options for sky diving companies. Think about the view… If you have the ability to go skydiving somewhere that will have a better view than not, make your reservations accordingly.
Watch a sports game.
Perhaps less conducive to current social distancing measures, but another unique Valentine's Day idea would be to attend a sporting event. This is great for the couple who loves to watch sports together.
Plan in advance:
Put on your dancing shoes.
No, we don't mean hitting the club on Valentine's Day is a good idea. We're talking about real dancing. So many options with this one! If you're the kind of couple who love to go out, find a romantic restaurant or club with a live band. The cool thing about dancing is it doesn't have to be so complicated. For a socially distanced option (or really just something more private), you could turn your living room or your back porch into a dance floor — move the furniture, light some candles and put on some romantic tunes. Make it more special by getting dressed up. Put on that sparkly gown and pretend you're at a ball with your one and only. Or if you're lucky enough to live in a warm-ish climate, hit the park. Hire a guitarist for an hour or so to play some lovely tunes, prepare a simple picnic and take your partner dancing – outside. Doesn't get more romantic. Remember you don't have to have fancy feet. Just move and enjoy the moment.
Of all the Valentines day date ideas out there, taking the time to plan this one will almost certainly score some points — assuming your sweetheart loves to dance.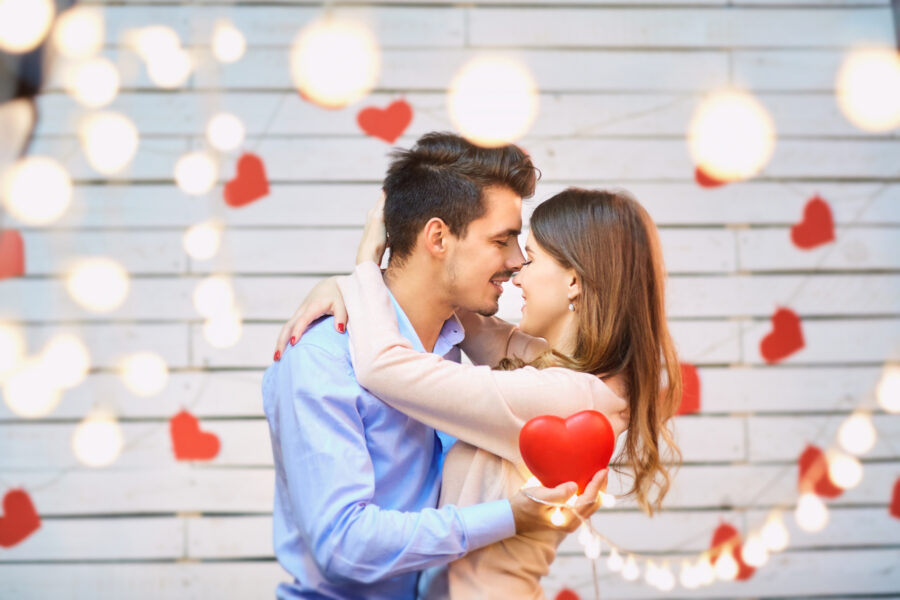 Plan in advance:
Lots of planning with this one. Decide where you want to make this happen and remember: plan to acquire all the materials (think sparkly lights, a guitarist, wine etc.) that you'll need.
Enjoy a spa day.
Whether you plan this date at home or at the spa, enjoying a day being pampered is certainly romantic.
Plan in advance:
If you're having the spa day at home, you'll need all the materials like an extra cozy robe for both of you, masks, scrubs etc.

If you're planning a spa day at the spa, you'll need to make reservations.
A Hotel stay.
Since traveling may not be an option at the moment, you can plan your Valentine's Day at a hotel in your own city. Playing tourist in your own town is a fun way to step away from the norm without having to actually travel anywhere. These establishments will usually have Valentine's Day specials and activities planned, but you can also just enjoy a day in a romantic hotel room eating chocolate covered strawberries and soaking in a big tub.
Plan in advance:
Get out into nature.
If you're not lucky enough to have nature trails nearby, but the weather in your region is friendly to outdoor activities you can still plan a unique date outside! If there's a nearby lake or any other type of natural water landmark, you can take a walk around the water with some hot cocoa or hot cider (nobody said hot drinks were exclusively for the holidays). Consider taking a lovely bike ride around the park or taking a kayak out on the water. Whatever you do — just get outside!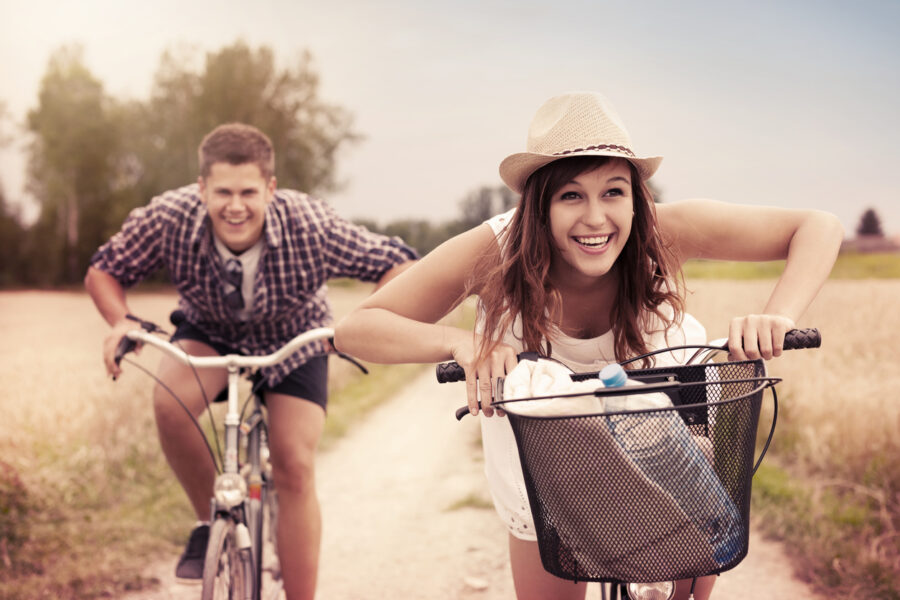 Plan in advance:
Be prepared for weather changes by bringing appropriate attire. If you're going to the beach for example, it'll likely be windier than you'd expect so be prepared. You want to feel comfortable on your date!
Catch the sunset.
Simple and romantic. Research the best spot in town to watch the sun disappear (over lakes or on top of high skyscrapers for example) and plan to get there on time. Bring a bottle of wine and some glasses to sip the evening away.
Plan in advance:
The exact location and sunset time (make sure you leave plenty of time to commute, park the car and get settled).
Volunteer together.
Clean up a local lake or write thank you notes to local frontline workers. Do some research to see what local organizations need and sign up accordingly. Even if you're social distancing, you can volunteer remotely. Alternatively, you can plan your own activity like a lake or beach clean-up with other couples while still social distancing outdoors. Like a little love 'retreat' where you give back to your community.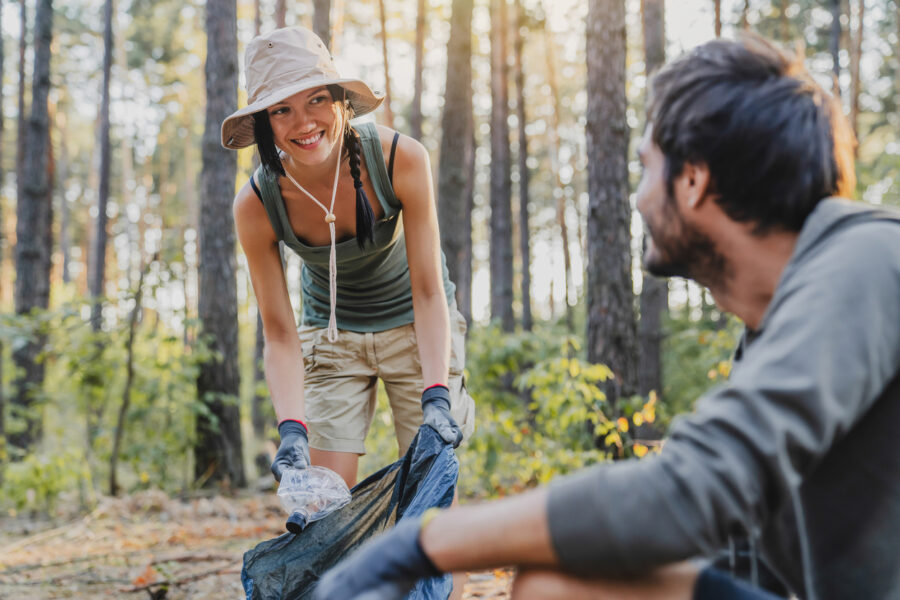 Plan in advance:
Decide whether you're participating with a local organization or doing your own thing.

Prepare whatever equipment you'll need (for a lake cleanup, you'd need trash bags for starters).
Stargaze.
Another very simple activity that's full of romantic potential. When was the last time you gazed at the stars? Stargazing with your Valentine can be the lovely date that ends your string of other activities for the day.
Plan in advance:
Plan the location. If you live in or near a city, be mindful of light pollution that makes it hard if not impossible to actually see the stars. You may need to get out of the city.
Go camping.
Another great outdoor activity — go camping. If you and your partner love a good night outdoors, make plans to spend Valentine's pitching a tent, setting up a fire and enjoying the lovely outdoors.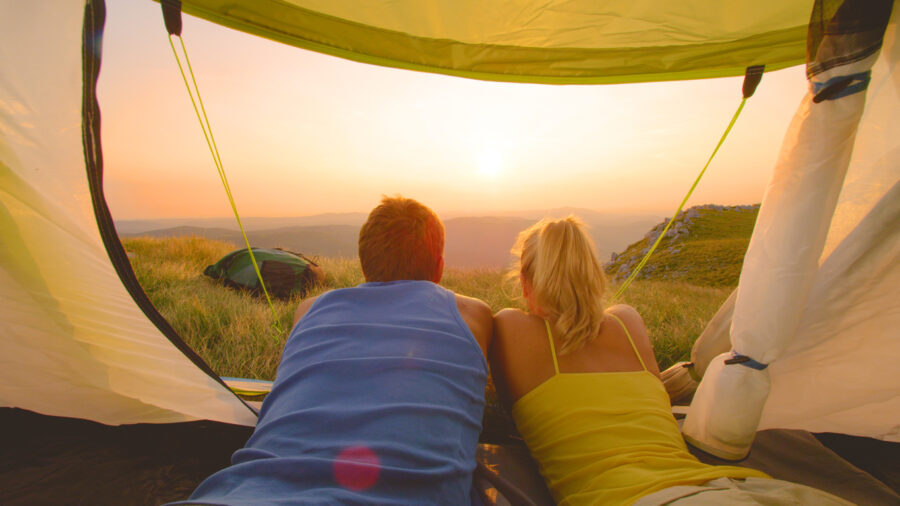 Plan in advance:
In addition to all the preparation required to go camping, plan to bring a bottle of nice wine or your love's favorite warm beverage and some Valentine's themed snacks.
Watch funny youtube videos.
Yup, you read that right. Compile all the funniest youtube videos and spend some time together sharing some laughs. It's simple, but very entertaining! This is a great idea if you'd like to avoid putting too much pressure on the situation. Valentine's Day doesn't have to be over the top romance. (Pro tip: add this idea to your bed in day!)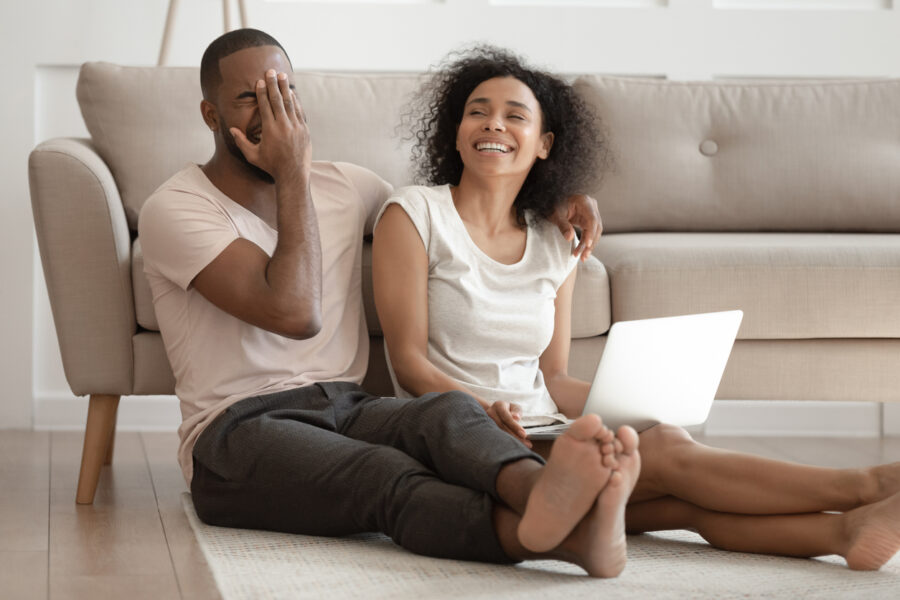 Plan in advance:
What will you watch?

Snacks, always have some snacks!
Host a couples poker night.
When social distancing is in the rearview mirror, this couples poker night idea can be really fun! Invite other couples to join you in a friendly game of poker. Prepare some extra fun snacks and have everyone's favorite beverages available.
Plan in advance:
You'll need cards and poker chips and don't forget the invites!
Build a fort.
Remember how fun it was to build forts as a child?! Why not recreate the fun with your partner. String some romantic lights on the inside when you're done and enjoy a bottle of wine. It couldn't be simpler.
Plan in advance:
Not much other than making sure you've got enough clean sheets to make this happen.
Stay local.
Check out your local venues to find a Valentine's Day specific event. Restaurants aren't the only businesses to throw Valentine's date themed nights. Checkout museums, movie theaters and local botanical gardens. Often these will have special after-hours events. You shouldn't have any trouble finding unique valentine's day date ideas if you just look to your local guides.
For 2021 Valentine's Day — your local guides may still have virtual or outdoor socially distanced options as well!
Dinner and a movie with a twist.
Going out to eat is fun and all, but if you're looking for something a bit more intimate for your Valentine's Day date this year, how about cooking together? If you two are chefs extraordinaire, then by all means make plans to cook up something intricate. On the other hand, if the only time you find yourselves in the kitchen is to heat up last night's leftovers — keep it simple by making a pizza. Buy ready-to-go pizza dough at your grocery store and pick out your favorite toppings. Then have fun compiling your pizza together and don't worry if it looks a little funny, it'll still taste good! Pair your homemade pizza with a movie both of you would enjoy and don't forget about the dessert (and wine).
Plan in advance:
Go retro with skates.
Find a local roller rink for a unique Valentine's Day date. It's likely that the two of you haven't skated in years so it'll be a date filled with laughs and the constant need to keep each other upright is the perfect excuse to stay close. A unique date for a low-pressure environment. The local roller rink will also probably have a fun Valentine's Day theme going that night so it'll be filled with other romantics like yourselves.
Hit the Books.
For the couple who enjoys a good poem or has their top 5 literary favorites ready to go at any given moment, a romantic reading may be the way to go. Hit the library and find your favorite romantic novels and poems to take turns reading them aloud to one another. If the library is closed for the night, consider hitting your local bookstore to pick out your favorite love stories for each other's Valentine's Day gifts. Find a nearby wine bar (or take the books back home) and spend the evening reading each other excerpts from the new books.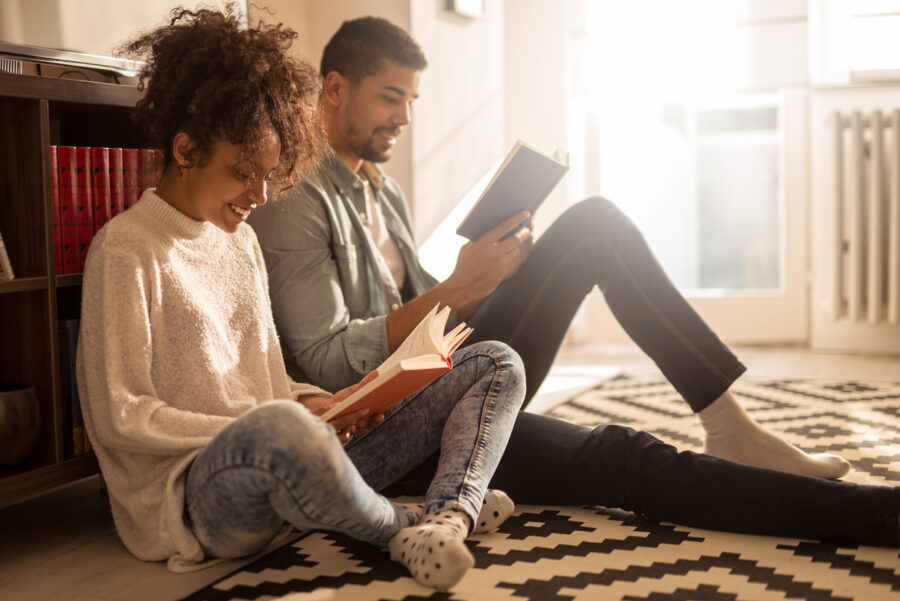 Whatever you choose to plan for your sweetheart this Valentine's Day (or really any day), remember to plan in advance and be ready for spontaneity!
And don't forget to send a Valentine's Day card!