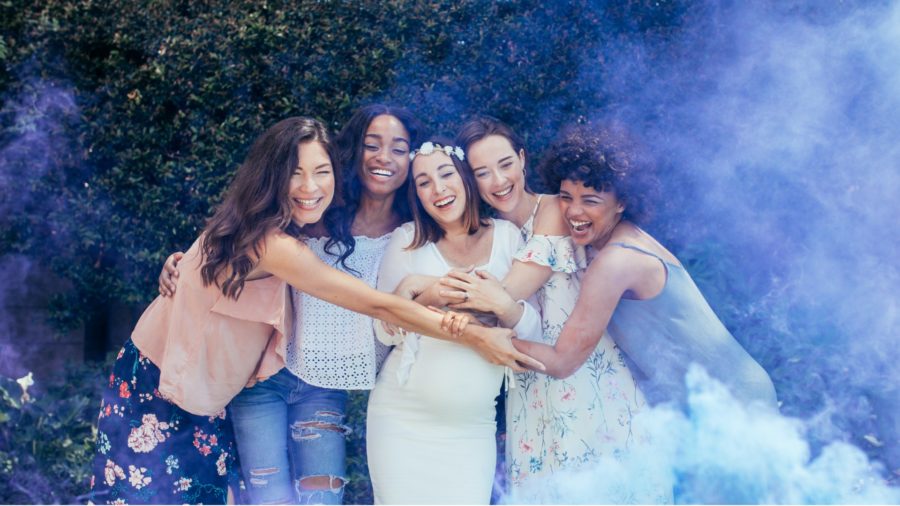 Throwing a baby shower isn't quite as easy as gathering the ladies, hanging some rattles and ordering a few sandwiches. Though on second thought — if that sounds like your dream baby shower, don't let us stand in your way. On the other hand, if you've been dreaming up something a bit more elaborate with a unique theme, a tied in color scheme and a menu made of baby shower dreams — we've got just the thing you've been looking for. We've compiled this stellar list of articles on how to throw a baby shower to help guide you from novice to baby-shower-throwing-pro.
Baby shower planning de-mystified.
A baby shower is much like any other party when it comes to arranging the details. You'll need a guest list, party invitations, decorations, entertainment/activities and of course the food. There are just a few caveats. And that's where these articles come into play.
Read. Absorb. And go forth to throw the greatest gosh darn baby shower this world has ever seen.
1. Throwing a modern baby shower?
The Modern Baby Shower — 6 Things You Need To Know via Parents.com
Consider yourself to be somewhat ahead of your time? Do the words non-traditionalist often get used in the same sentence as your name? Then perhaps this article from Parents.com will be of service to you. Find out how to maneuver this traditional event with a more modern approach that'll fit more along with your needs.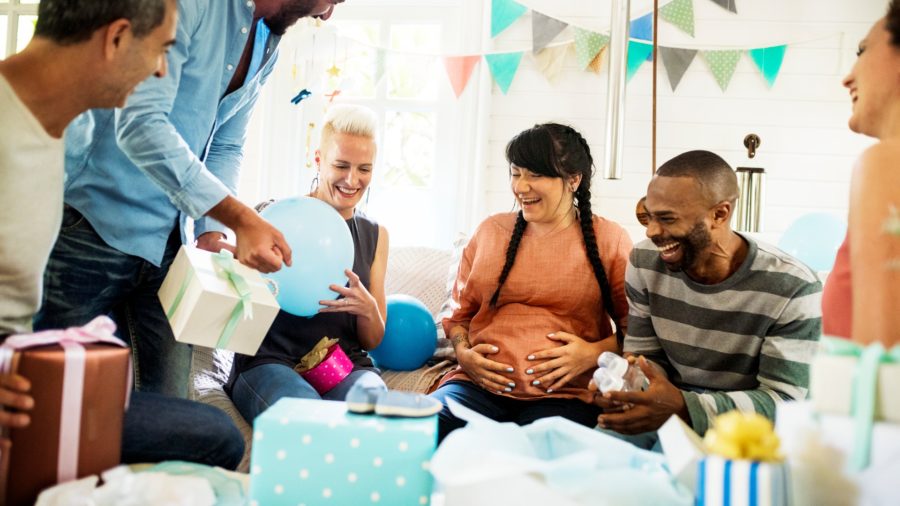 2. Hosting a co-ed baby shower?
7 Great Tips to Throwing a Co-Ed Baby Shower via Postablog
Speaking of modern, couples from all over are tossing the idea that baby showers are only for the ladies. Want to invite the boys to your special day? Great! This article has 7 great tips to get your co-ed baby shower to go off without a hitch. Everything from decor tips, to activities and drink options that will satisfy every guests' likings.
3. The do's and the don'ts.
How to Throw a Baby Shower: Do's and Don'ts via Marie Claire
Don't want to fall into a baby shower pitfall? We get it. This informative article from Marie Claire gives you the low down with your baby shower specific do's and don'ts.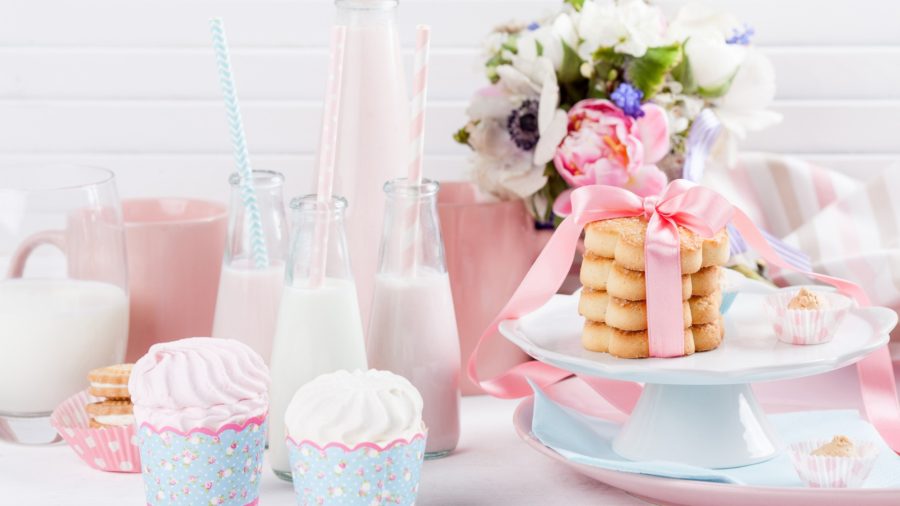 4. Pinkies up! Baby shower Etiquette.
Baby Shower Planning and Etiquette via Martha Stewart
Do you tend to lean towards the traditional and 'right' way to do something? Then you'll probably want to make sure your baby shower follows all the etiquette. Wondering what the ladies of etiquette would say about hosting a baby shower for a sibling? How about when it comes to choosing the host or even the menu? Who knew there were so many etiquette rules around baby showers?!
5. Ready, set and invite! Easy baby shower invitations.
How to Send Baby Shower Invites Without Leaving Your Couch via Postablog
Hosting a baby shower involves a lot of moving parts, as you probably have already gathered. One of the first steps to planning your baby shower will be to invite your guests. This article gives you step-by-step instructions to send your baby shower invites in minutes — without sacrificing quality. After all, no guests — no baby shower. Your invite is the first impression your guests will get and will set the mood and theme of your shower.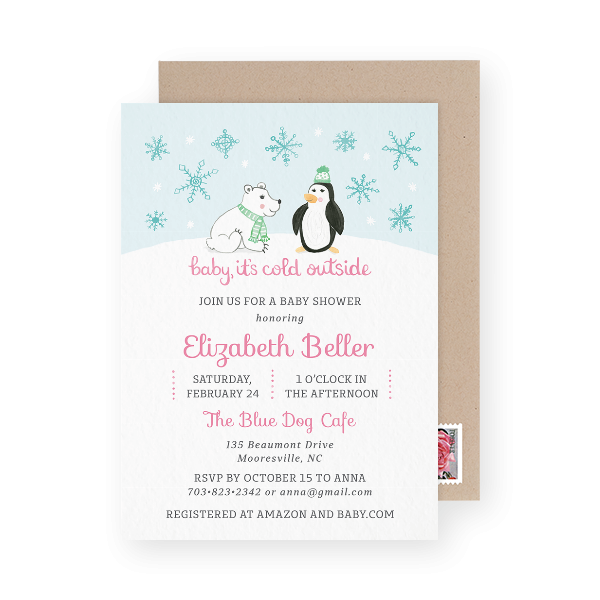 6. How to throw a baby shower etiquette.
Baby Shower Etiquette via The Bump
If you're still yearning for more etiquette related content, this article from The Bump has got you covered. They've outlined everything from when to register, where to host and even a bit of history!
7. Baby gratitude! Don't forget the thank you notes.
13 Adorable Baby Shower Thank You Cards With Tips on How to Get Them Done on Time via Postablog
Once you've planned and hosted the baby shower of your dreams, you'll be left with a pile of baby gifts so large your heart will feel like exploding. After all, that's what baby showers are for. But before you clean your hands free of all this baby shower stuff — don't forget to express your gratitude. Writing baby shower thank you notes promptly after the lovely affair is a big part of the whole shindig. The good news? This article has a list of adorable cards you can write and send without leaving your couch!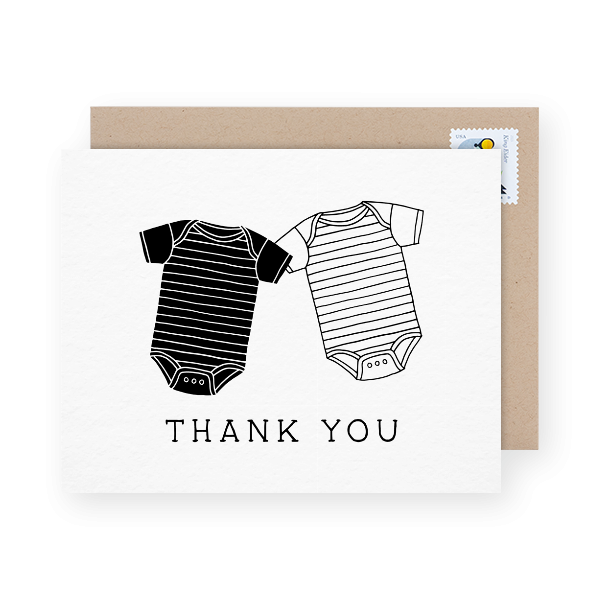 8. Let games begin!
Baby Shower Games via Country Living
Get into the playful spirit with these adorably fun baby shower themed games. Get your guests involved in all the baby goodness with these activities and have yourself a baby shower you won't forget. Don't forget to take pictures.
Go ahead, go off and host the most spectacular baby shower this world has ever seen!