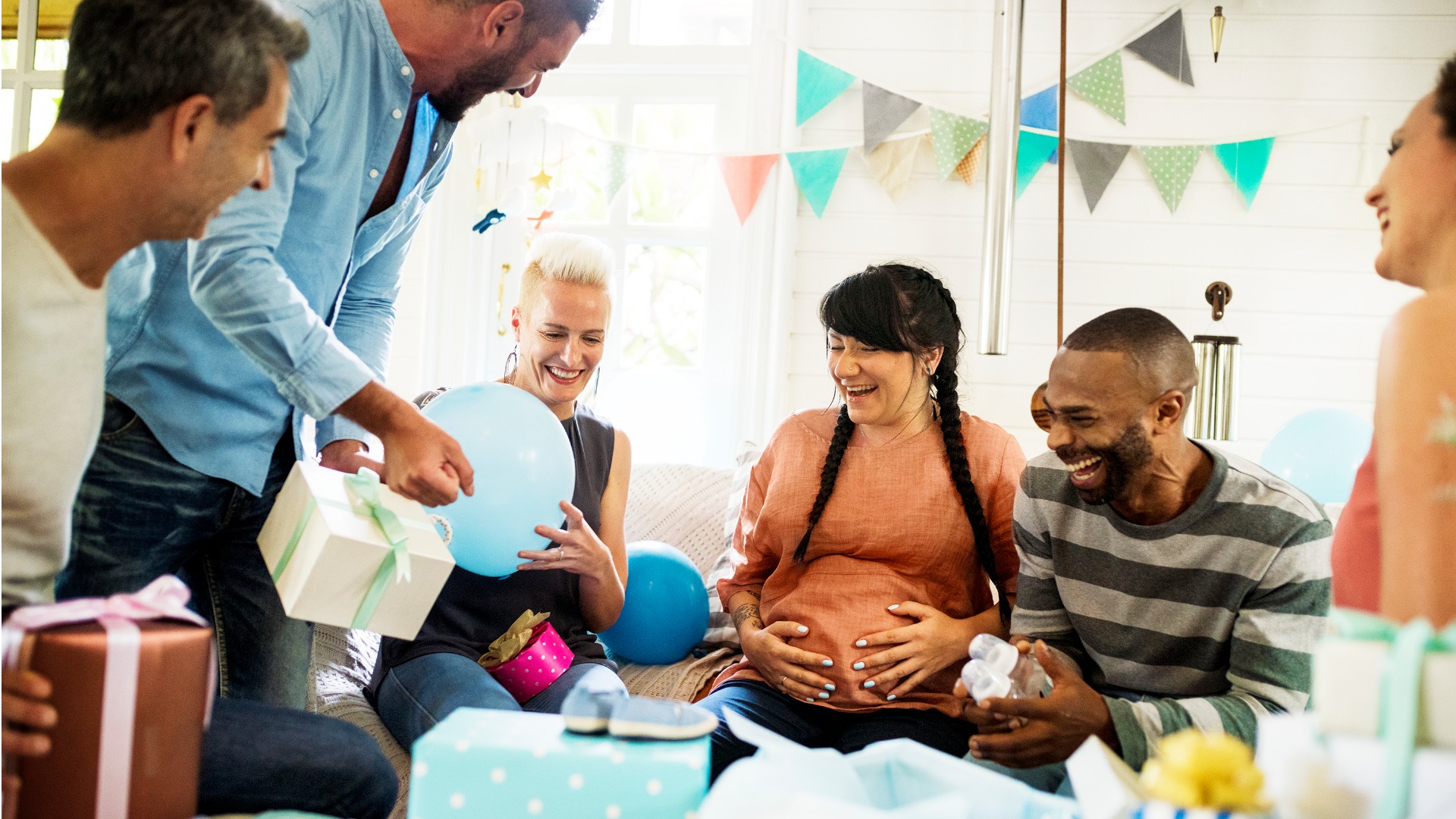 Want to throw a less traditional co-ed baby shower and include both the mom and dad to be?! Awesome. First, make sure the parents to be are totally on board and get to planning! You can definitely stick with most of the same traditional aspects, just give them a gender neutral twist. Here's our tips for a great co-ed baby shower.

1. Recruit a male host counterpart. 
Bonus points if your male host counterpart also happens to be the dad-to-be's close friend AND someone who is a dad themselves. It can be a big help to the dad-to-be to have a close friend nearby through the entire process. This male-counterpart will also come in handy with making decisions for the co-ed baby shower on everything from invites to games.
2. Co-ed guest list. 
Remember to keep your guest list balanced in gender and invite those who are equally close with the mom and dad to be.
3. Swap pastels for neutrals or a combination of bright colors. 
While those pastels are deliriously delightful, a co-ed baby shower should appeal to both mom & dad (to-bes). Try not to get carried away with frills and stick with more neutral tones. Remember, you're appealing to everyone. 
4. Swap cucumber sandwiches with something more hearty. 
Serve food (and drink) that both the men & women of your co-ed baby shower will enjoy. If you're planning for a summertime baby shower, a fun outdoor BBQ may do the trick! And while the mom-to-be will be sticking with a slue of fun mocktails, you'll want to make sure a good variety of alcoholic drinks are at hand to everyone's liking. That means beer!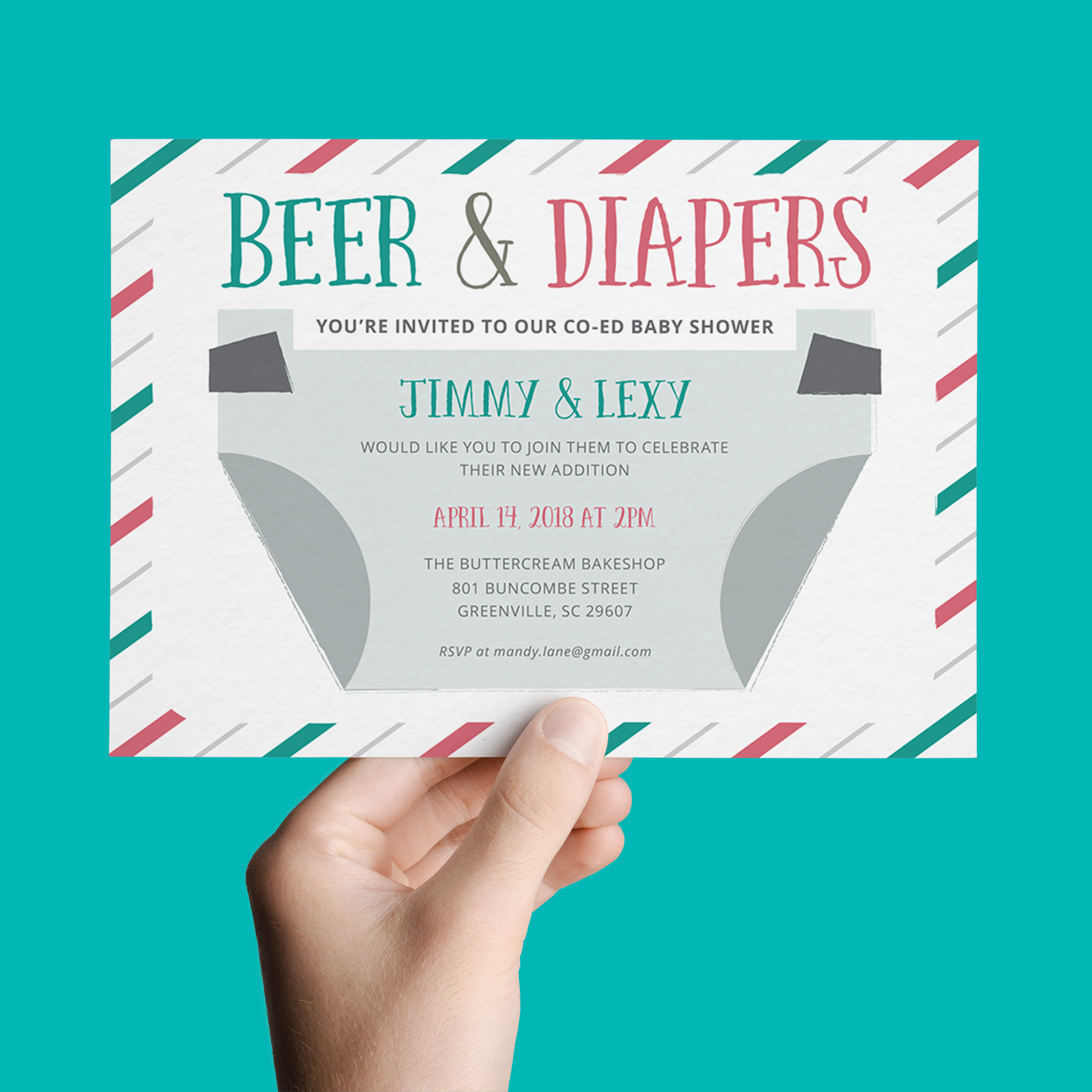 5. Keep the games! 
Just make them partner games. Plan some fun partner games for your co-ed baby shower to make sure to include everyone. Here is a list of some great co-ed baby shower partner games to choose from. 
6. Gifts for dad-to-be! 
Encourage guests to bring gifts that will honor both parents. Don't forget the dad to be and make sure both parents take turns opening the gifts. 
7. Gender neutral favors. 
Make sure your co-ed baby shower favors are to the liking of everyone invited. Try to stick to gender neutral things like cookies and other sweets. A big winner seems to be more alcohol so including some booze as a favor will be a nice touch!