So the new year has come and gone. January is winding down which means that Valentine's Day is just around the corner! And while we know how excited you are for alllll the chocolate and all flowers, don't forget about the cards! We've got a bewitching collection of cute valentine's day cards here for pretty much everyone you'll be calling your Valentine this year. Just remember to make your selection early and get those cards in the mail! You can even schedule your cards to go out just in time for Valentine's Day so you don't forget to send them.
OK, so here's our picks (tell us your favorite in the comments):
Cute Valentine's Day Cards for Boyfriend
Whether you've been with your long-term sweetie for years or your relationship is just beginning to come about, you're going to want to send a card this Valentine's Day no matter what. The real personal stuff will go in the middle with the message, but we'll go ahead and leave that part up to you.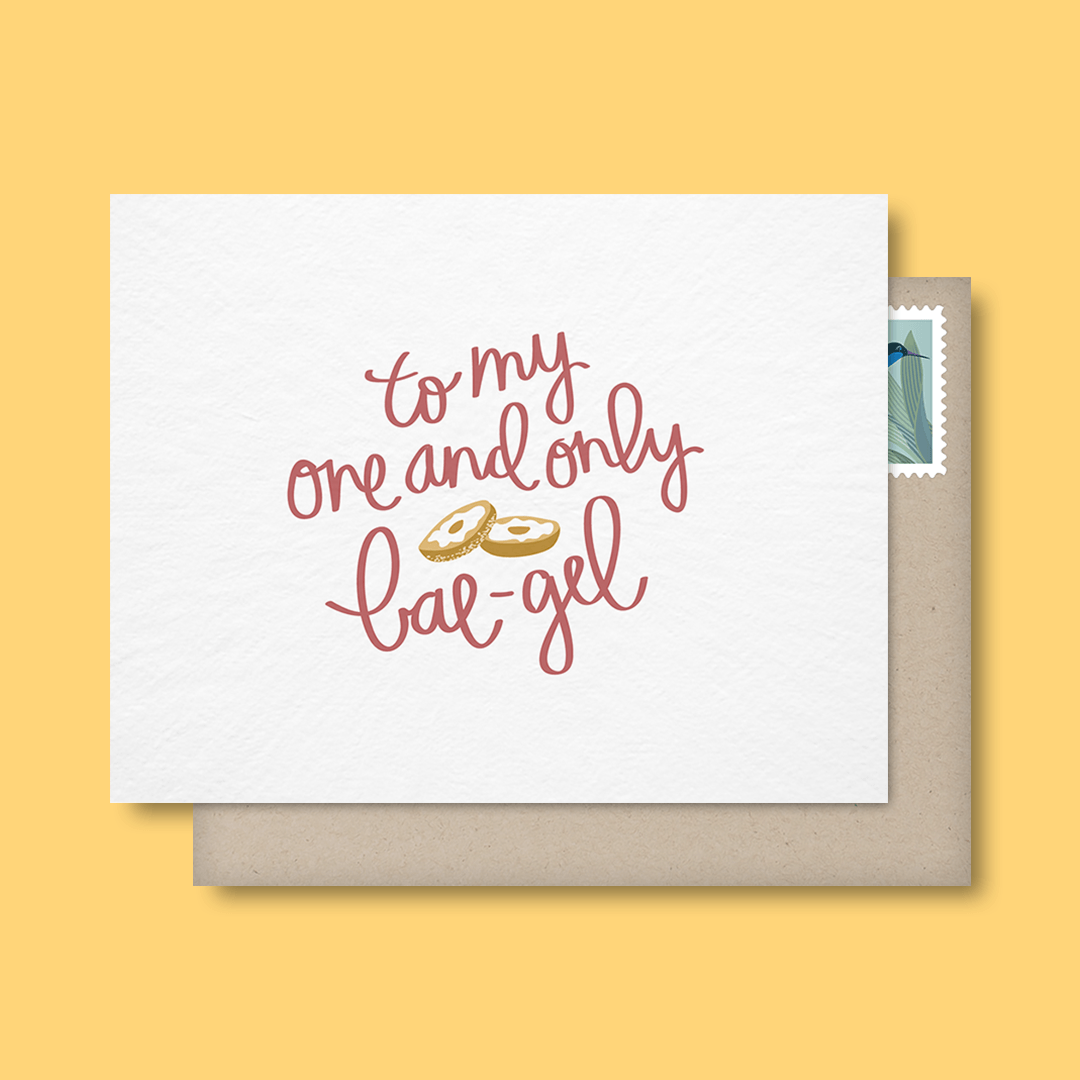 Got a bea who loves a good pun and a good bagel? This cute Valentine's Day card by A Jar of Pickles would be the perfect fit, wouldn't you say?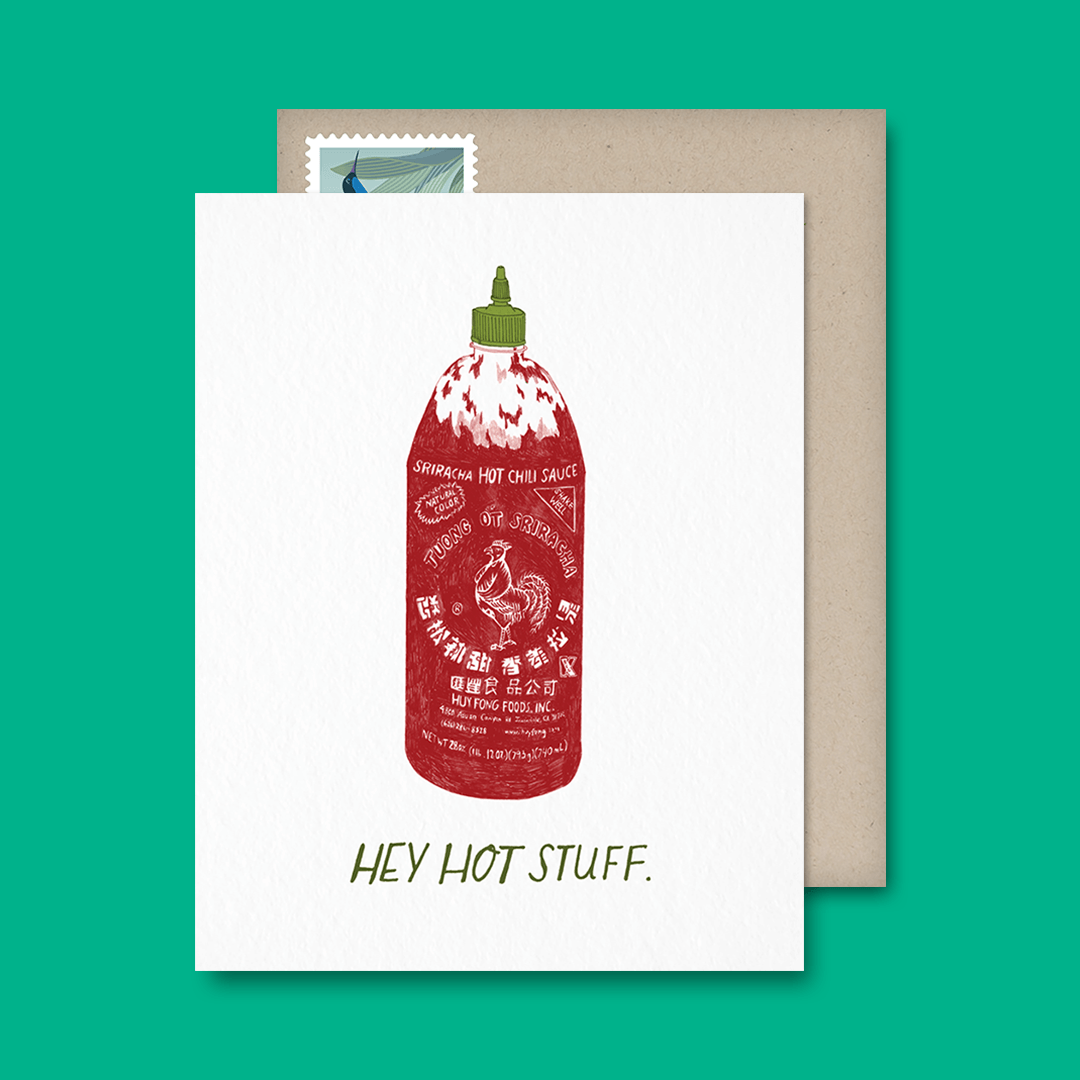 Looking for a cute valentine's day card for boyfriend that's got a little spice to it? Well, this card by Mai Ly Degnan is the perfect fit.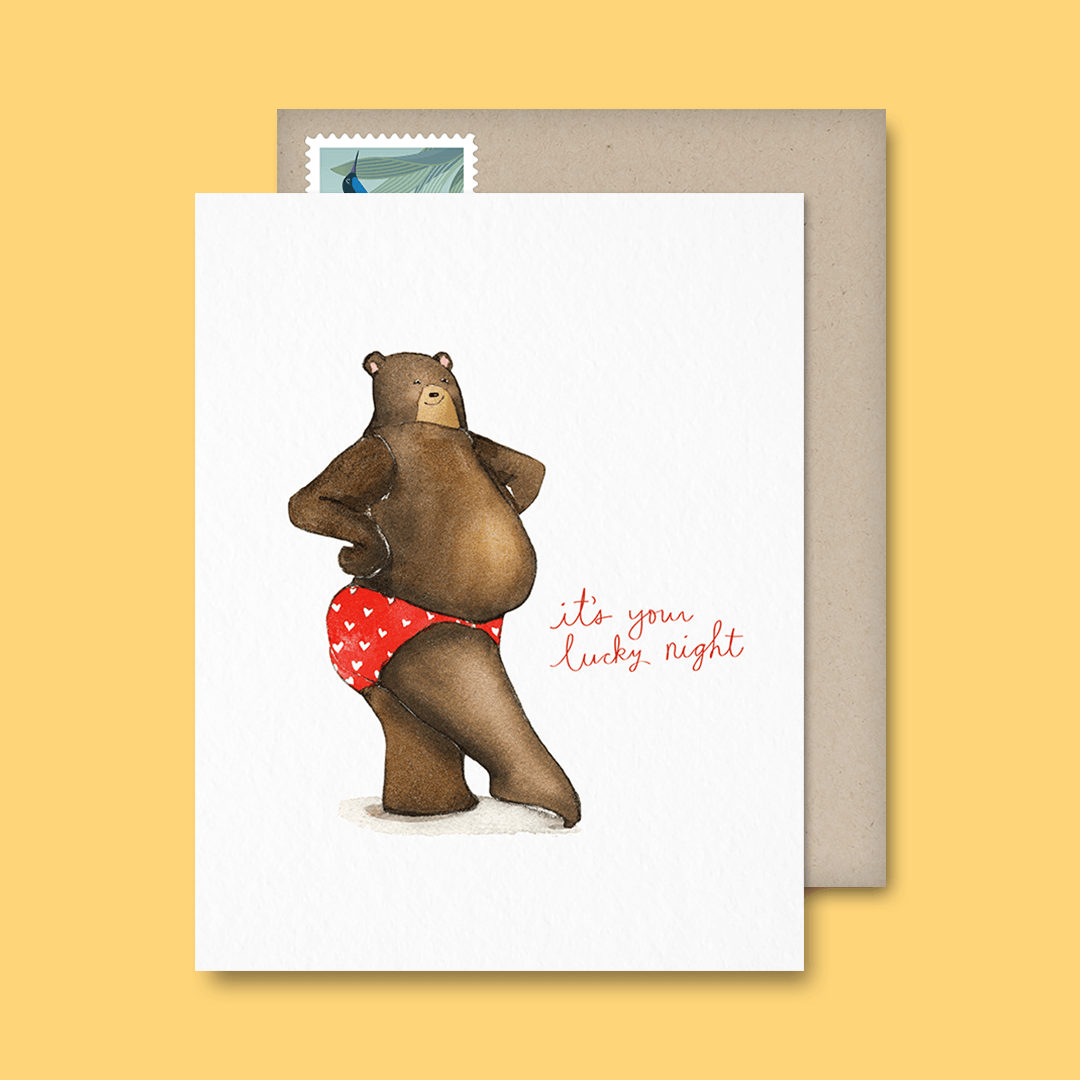 Ok, so your boyfriend may need a little sense of humor for this one. It's pretty adorable if you ask us and it's one of the newest additions to the Postable's E. Frances collection.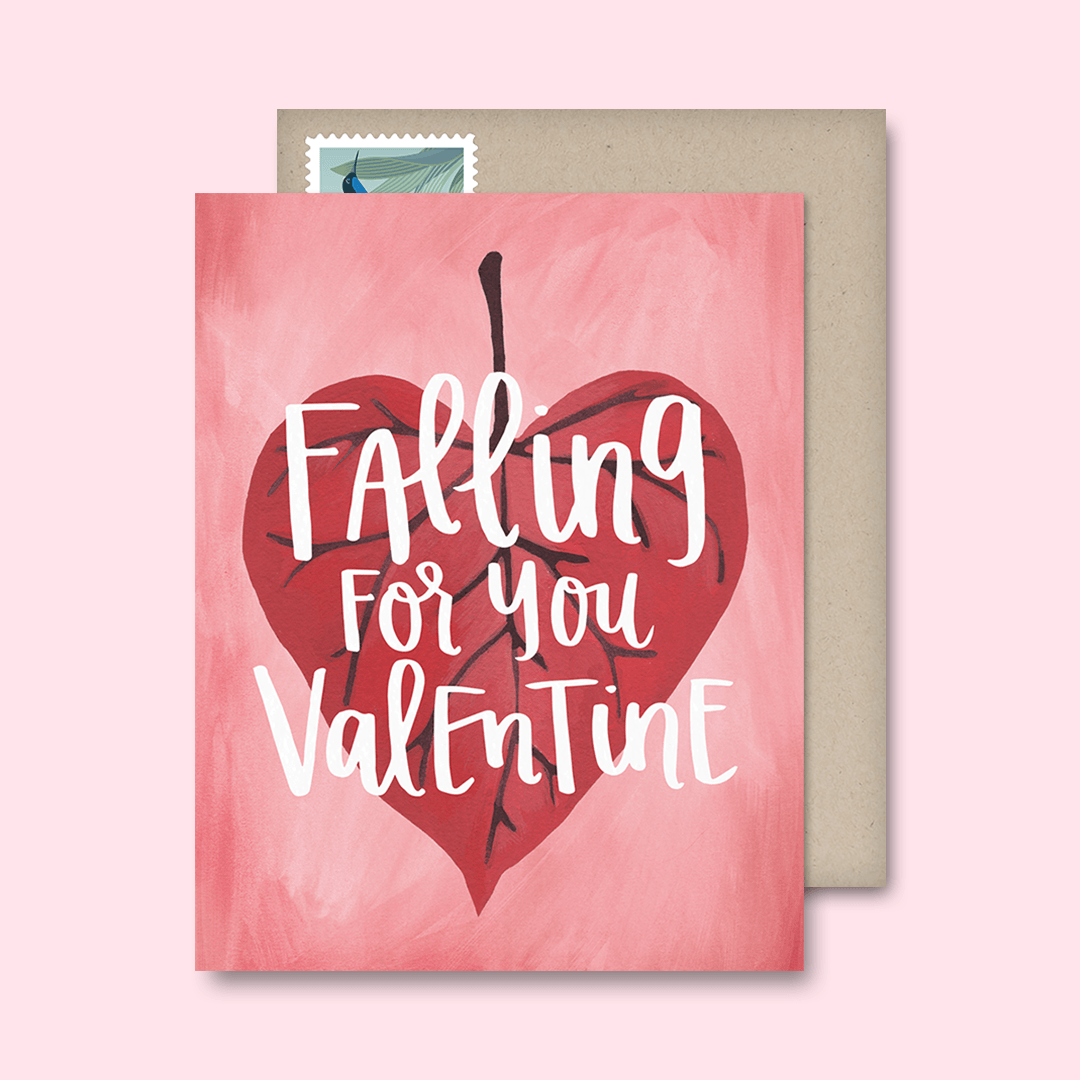 This beautiful painted design by One Canoe Two is the perfect card for your sweetie. Falling in love couldn't be sweeter!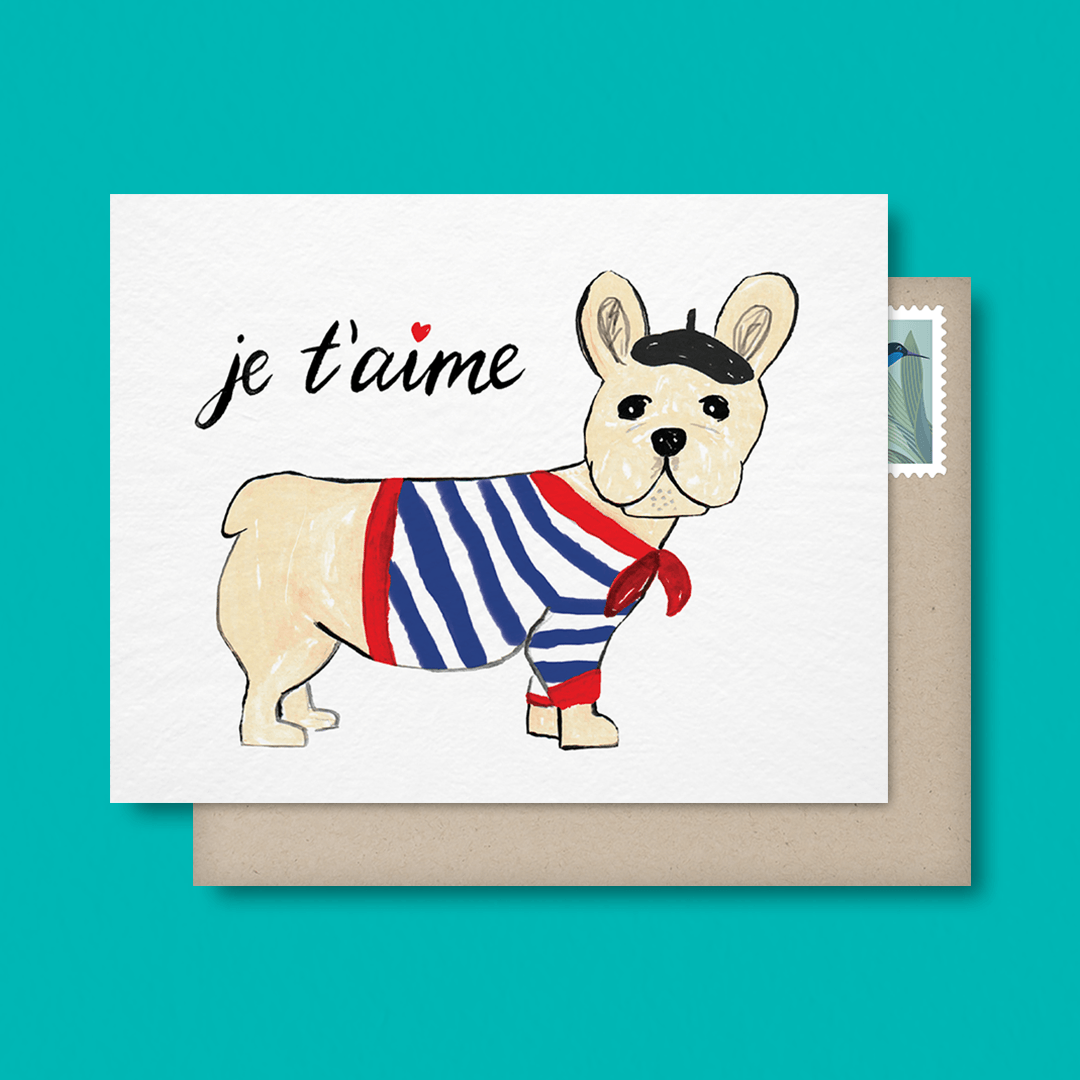 Nothing says cute more than a French Bulldog. This Valentine's Day card is pretty much the cutest thing you'll see all day! Don't you agree? Send this little bad boy from Leveret Paperie to your boyfriend this Valentine's Day to melt his heart.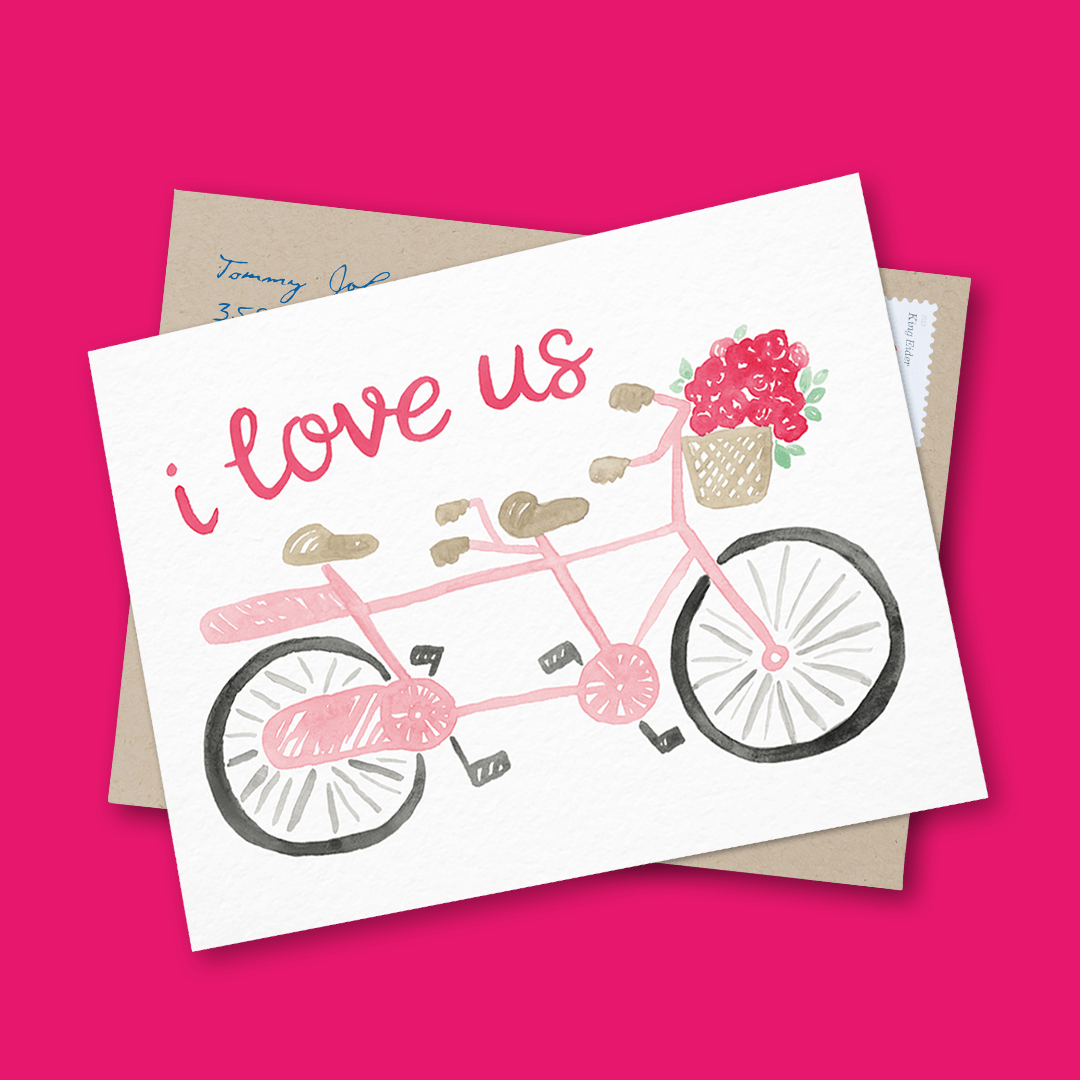 Ever ridden a two-seater bicycle? It's harder than it looks! Sending this cute valentine's day card, however, is legit easier than anything you'll do all day. Another painted card by Leveret Paperie that you'll probably want to save for the memory box.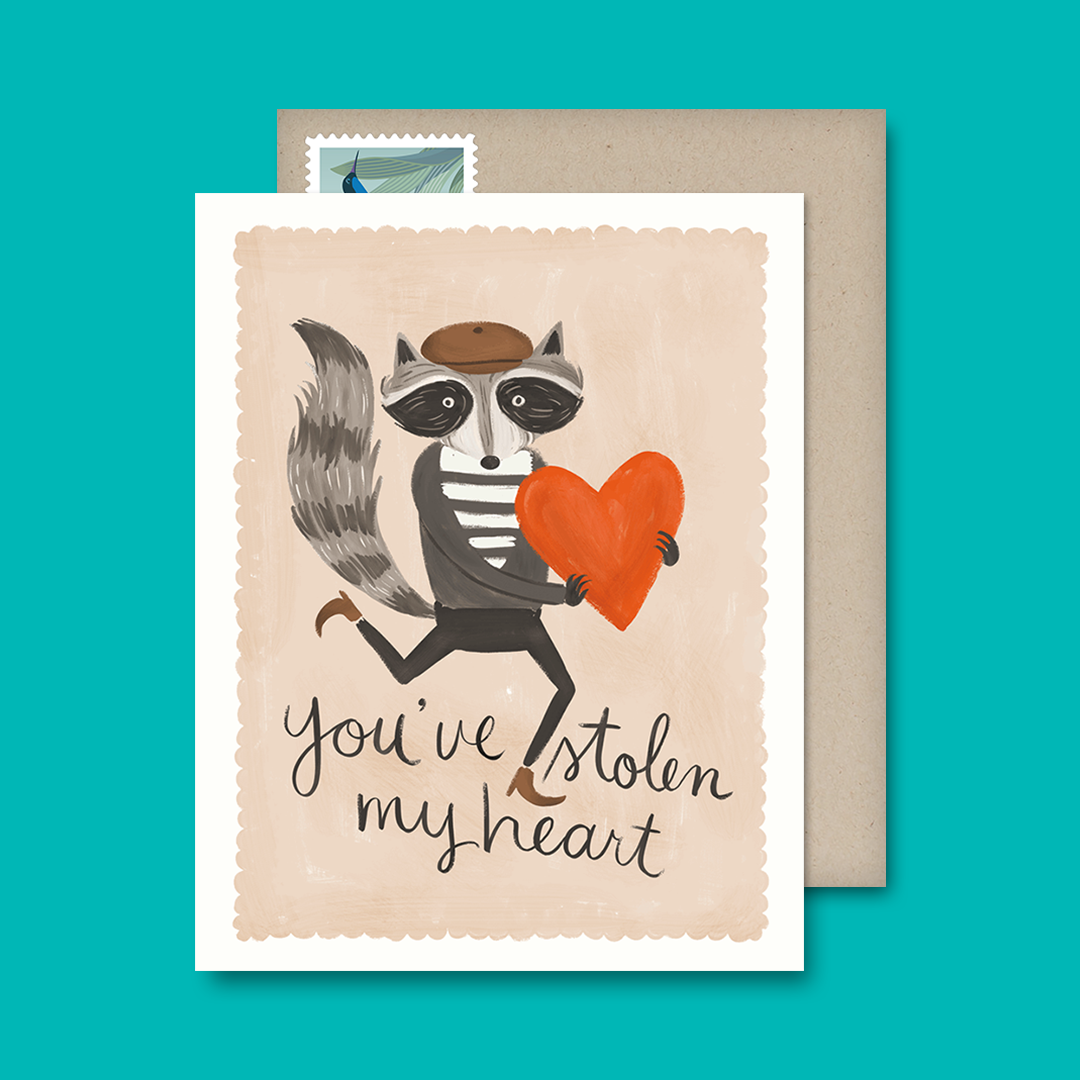 Perhaps you've entered a new step in the relationship? Or even a long-term sweetie! This cute Valentine's day card for boyfriend will be perfect for just about any stage of love. This design, created by Quill & Fox is so darn cute we can't look away!

Cute Valentine's Day Cards for Mom
While telling mom how much you love her should be a daily occurrence, you should definitely remember to show your appreciation and love on Valentine's Day. Sure, skipping the text and going straight for the phone call is a nice gesture, but we're hoping that's a part of your weekly (if not daily) routine. Sending a really cute valentine's day card with a lovely personal message on the inside is really where you let mom know how much you care. Show mom you're thinking about her with a cute Valentine's day card!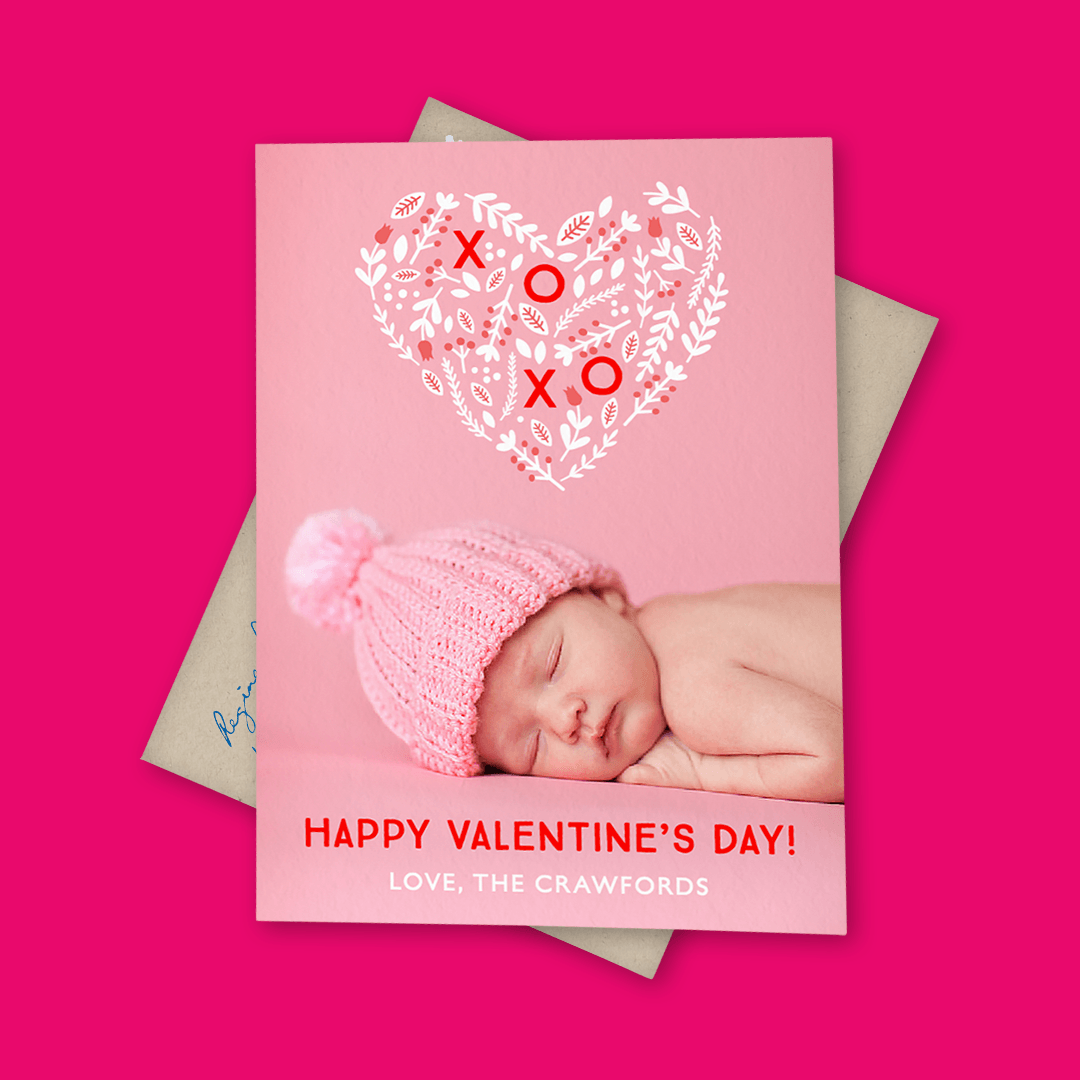 Valentines day photo cards are the perfect way to share those new photos you've been taking that mom would absolutely love! Even if she's already seen the adorable new pics on Instagram, placing them on this photo card by Postable will let her display the photo whenever she'd like.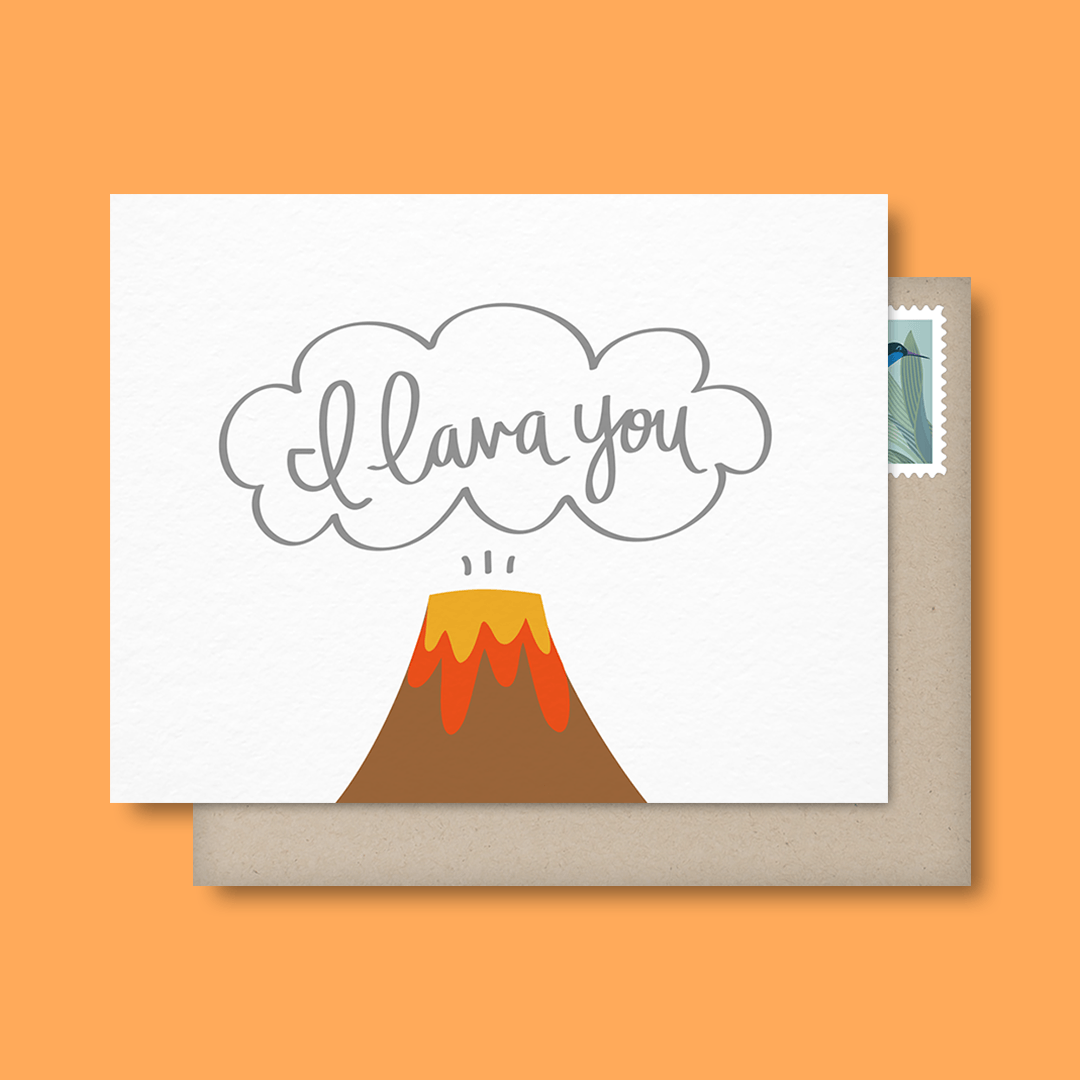 Mom loves a good pun! Who doesn't?! This A Jar of Pickles creation is cute, funny and simple. Just be sure to include a loving personal message on the inside and mom will surely get a crack out of this one.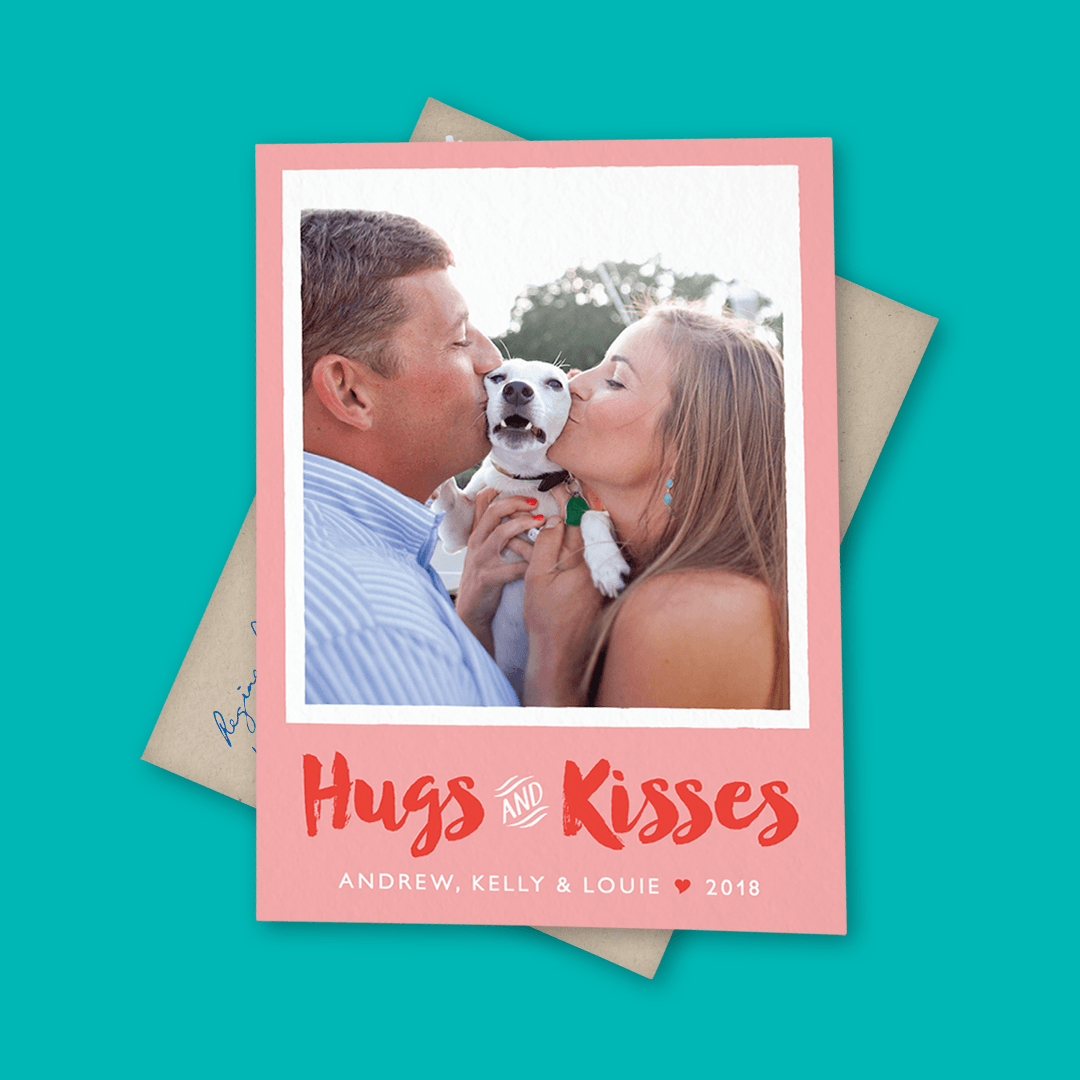 Another cute photo valentine's day card for mom by Postable! And if you have even more photos you'd like to share with mom, you can add up to 6 additional photos on the back of this flat card! Go ahead, add all six!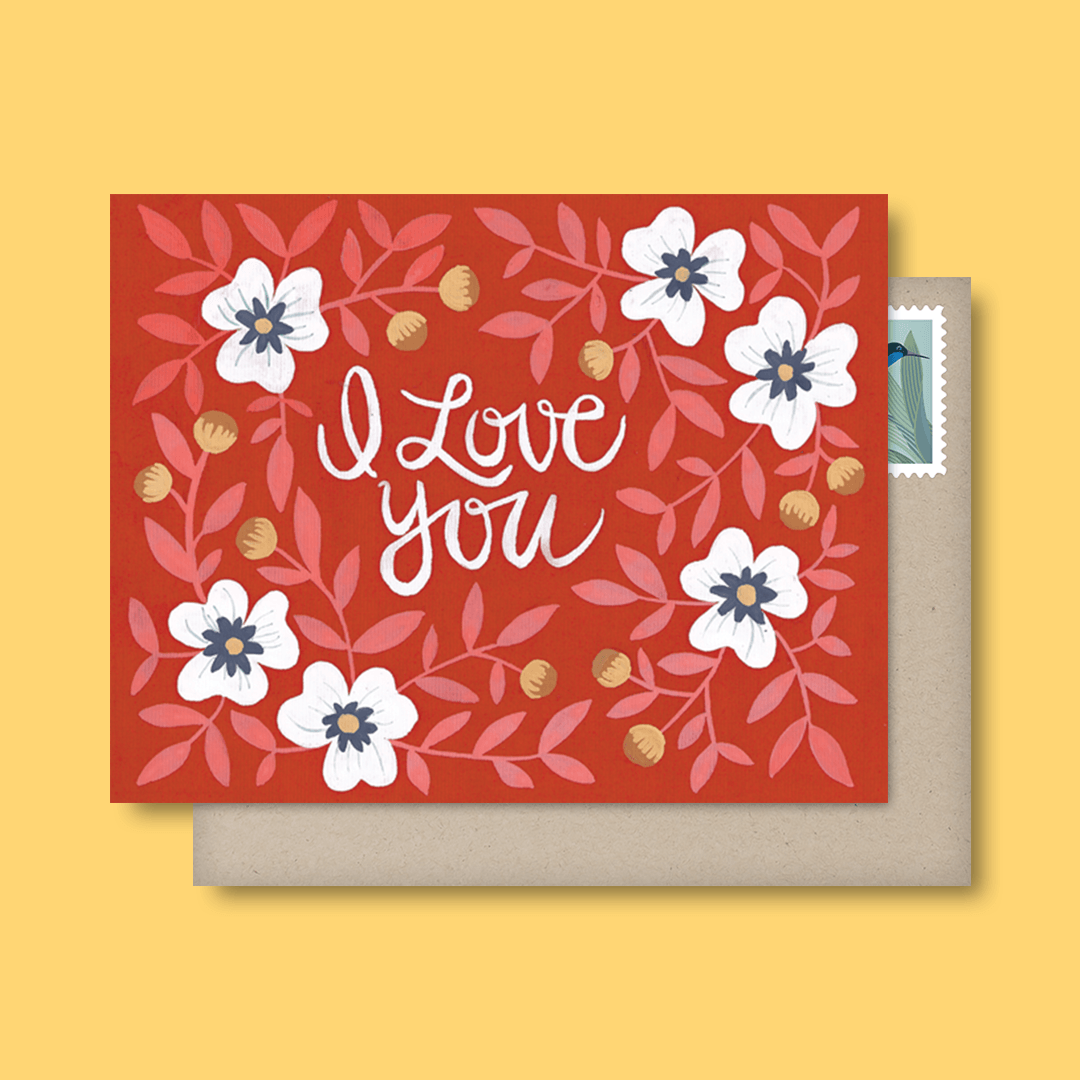 One Canoe Two does it again with this cute Valentine's Day card. It's floral theme and straight to the point script kind of says it all. Mom will love it.

Cute Valentine's Day Cards for Friends
We all know our friends are the cornerstones to our sanity. Without them we'd be a big pile of over-stressed mush. Let's be honest, we owe our frienships a whole lot more than just cards, but it's the least we can do. Cute Valentine's day cards for friends is also the perfect gesture if you recently made a mistake like eating your roommate's last piece of cake (assuming your roommate is your friend).
Even if you've been the perfect example of a friend, why stop there? Send your bestie(s) cute valentine's day cards and they'll no doubt love you forever.
Have that one friend who's had your back since you two were little bitty? This cute valentine's day card for friends by Sugar & Type is the perfect little reminder that you're still the bestest of besties.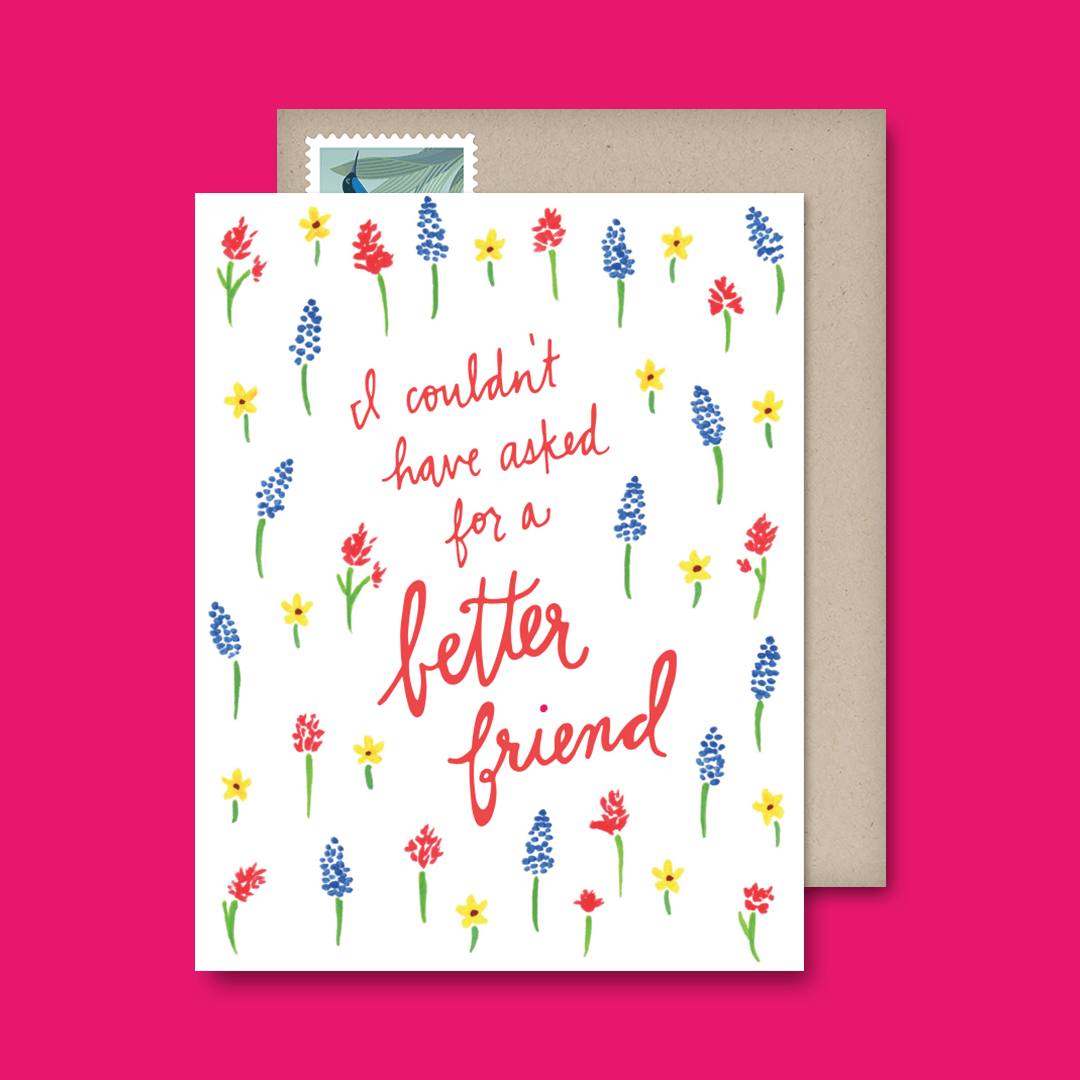 Did a friend go out of their way for you lately? Or always? Make sure to send them a thank you of sorts this Valentine's Day with a card like this by Happy Cactus Designs.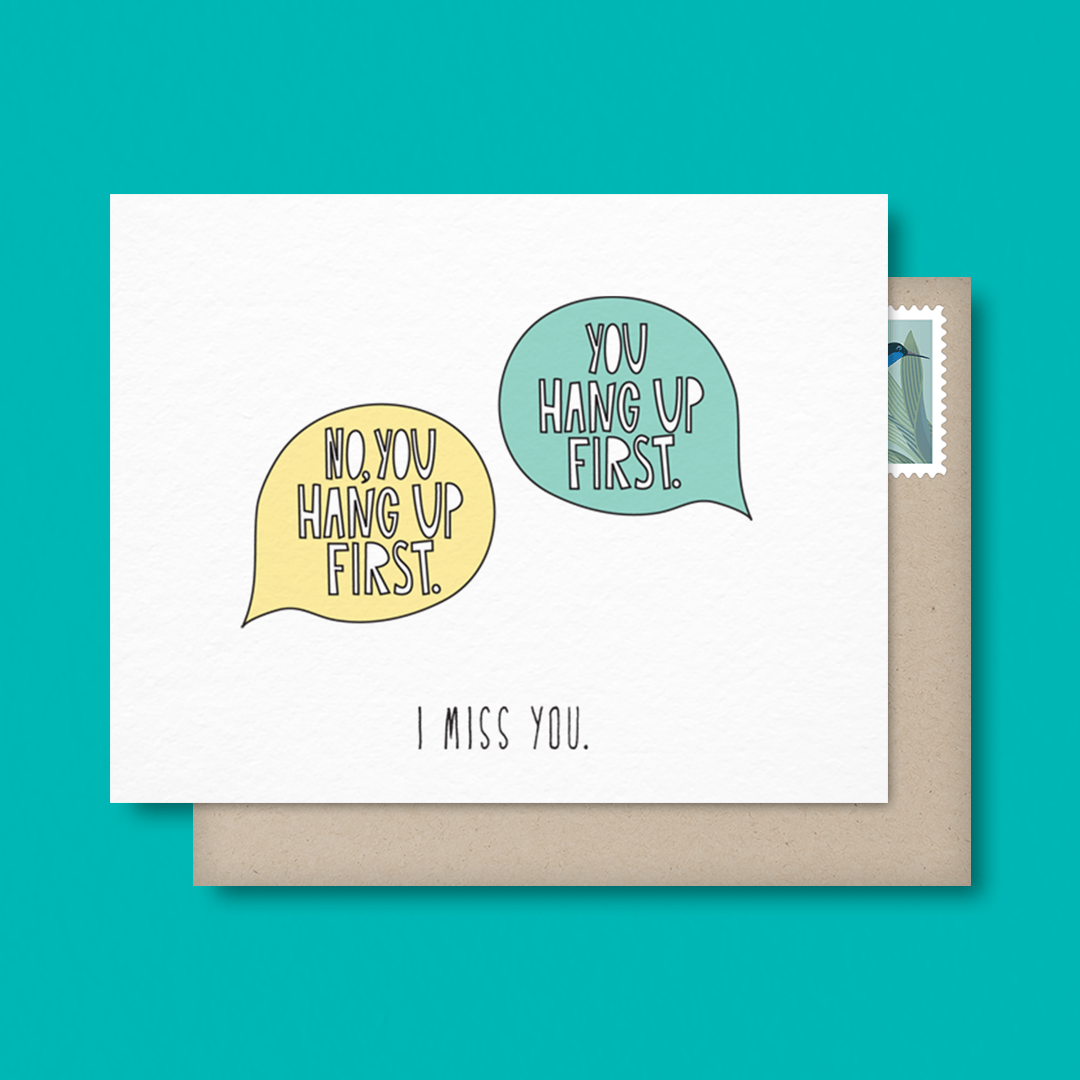 Long distance friendships can be hard especially when you're used to seeing your bestie every day. Send them this cute valentine's day card for friends by Near Modern Disaster to let them know you miss them!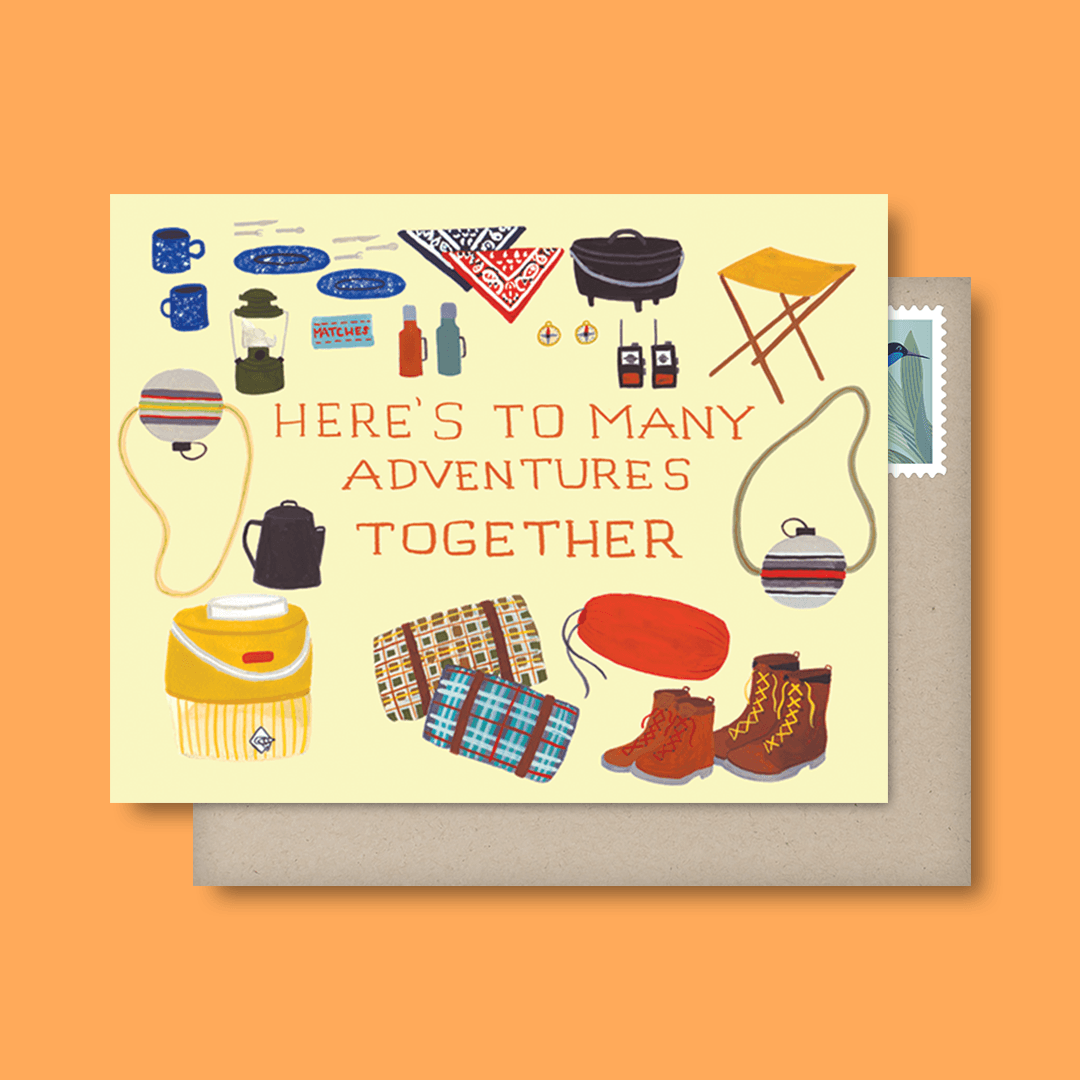 For the friend that is always up for an adventure (gotta love those)! This painted gem by Small Adventure may even inspire a new great adventure for the two of you!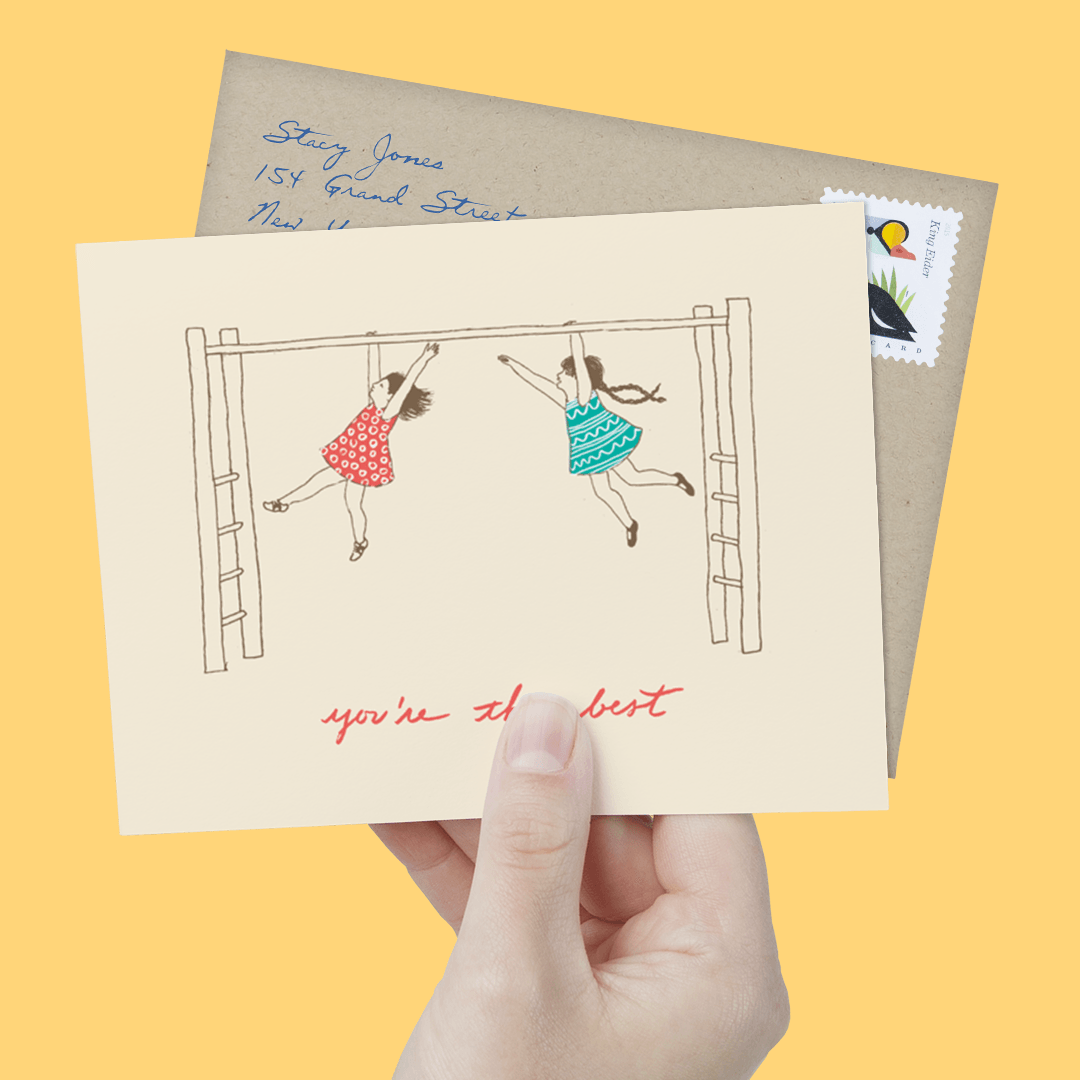 We all have that one (or two if we're lucky) friends who know us better than anyone else. That's why on Valentine's Day we send them cute cards like this by E.B Goodale 🙂 to remind them how awesome they are.

Cute Valentine's Day Cards for Grandparents
Who's more loving than the grandparents?! This Valentine's Day while you're busy planning fun romantic evenings and elaborate get-a-ways, make sure you don't forget the most important love of all – family. Your grandparents were always there to give you a helping hand and that extra warm hug exactly when you needed it most. Not to mention, they were the only ones with alllll the candy when you were itty bitty and weren't supposed to have any sweets. Whether you're old enough to write and send your own Valentine's Day card or you've got little bitty kids of your own, don't forget that grandma and grandpa will so appreciate getting a little (or a lot) love on Valentine's Day.
And boy oh boy, do we have some cards for you to choose from or what?! Checkout this list of cute Valentine's Day cards picked out specifically for you to send to grandma and grandpa.
How about photo cards?
Just welcome a new addition into this world? Something tells us grandma & grandpa would love to see their newest family member on a cute Valentine's Day card (also, who wouldn't?). Or maybe you just had some epic family photos taken? Grandma and grandpa will want to know that those matching sweaters they bought for the whole family were the star of this year's family photos! Get married over the holidays? This will be the perfect way to put those wedding photos to use (aside from those wedding thank yous)! You've probably been sharing these photos non-stop on your Instagram account, why not stick those bad boys on a cute Valentine's Day card?
Whatever photo you choose to place on your Valentine's Day card, the grandparents will no doubt love it! They may even go so far as to place it on that coveted refrigerator spot. Make the grandparents happy and include a photo on your Valentines Day card and we promise (well, sort of) that they'll be overjoyed!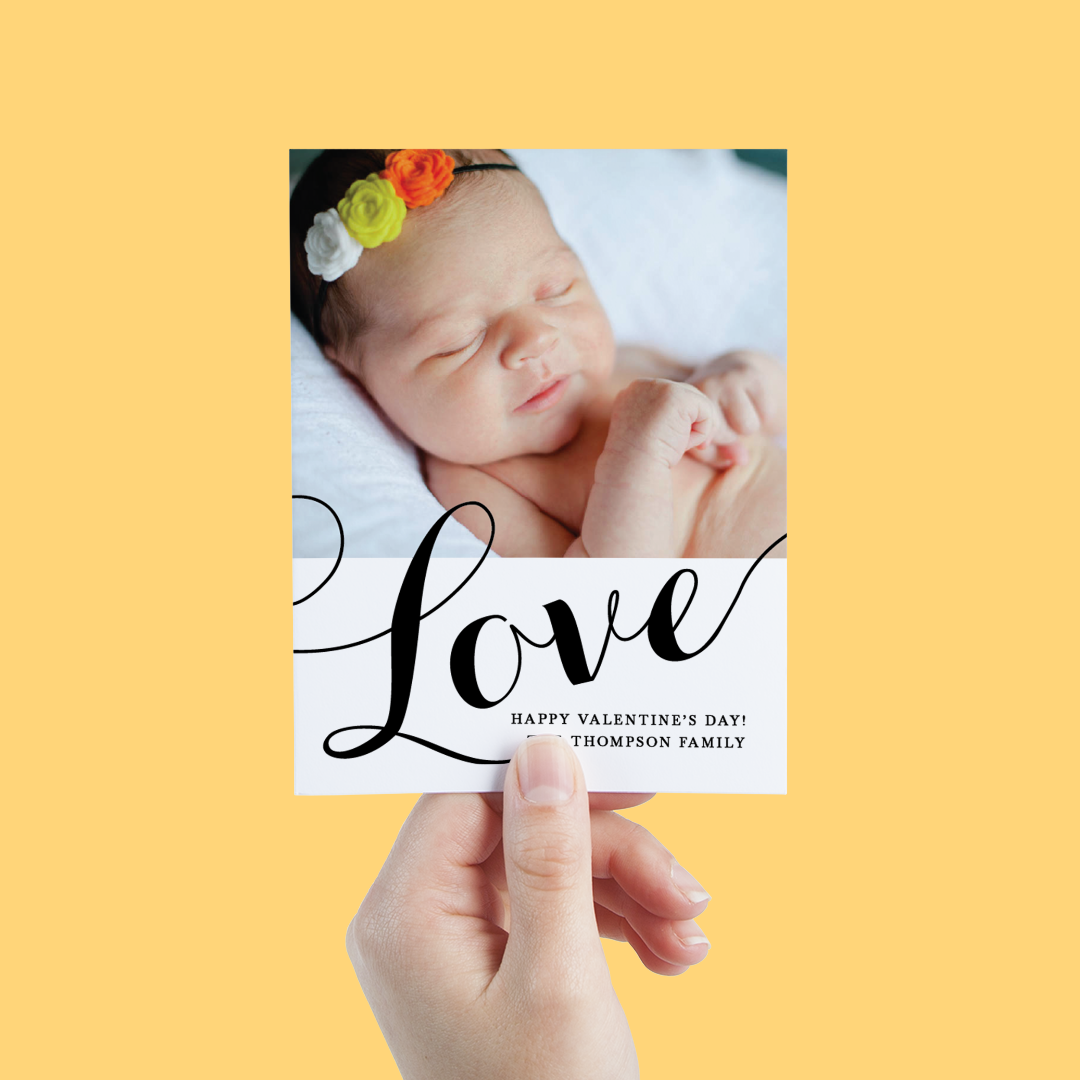 This adorable photo valentine's day card is perfectly simple. Not really feeling all the pink hearts and flowers? It's cool. This Postable design is simple and even has a little cursive to bring some pizazz. What more could you want?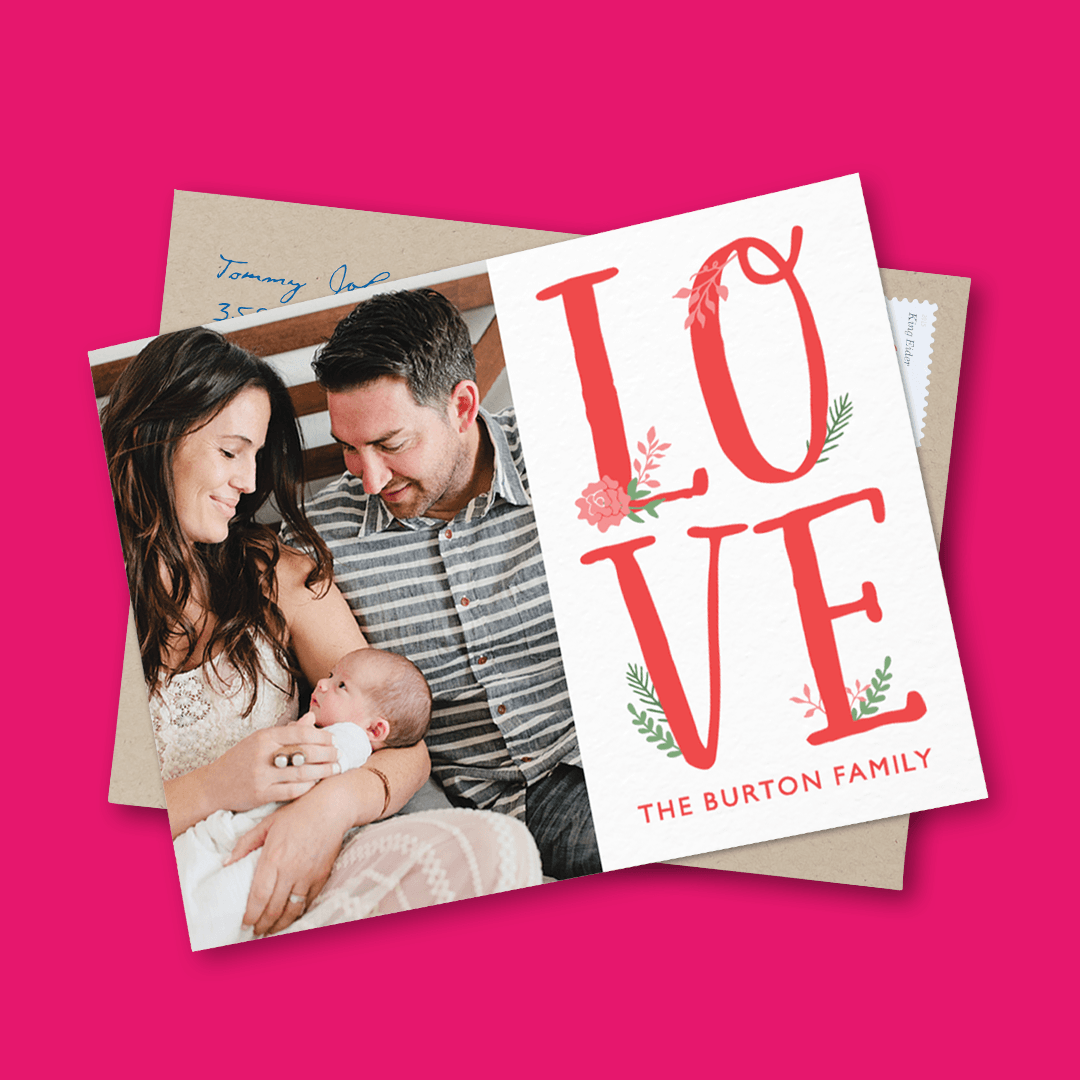 Want to include your own photo, but are looking for something a little more from the design. We got you covered with this floral love card by Postable.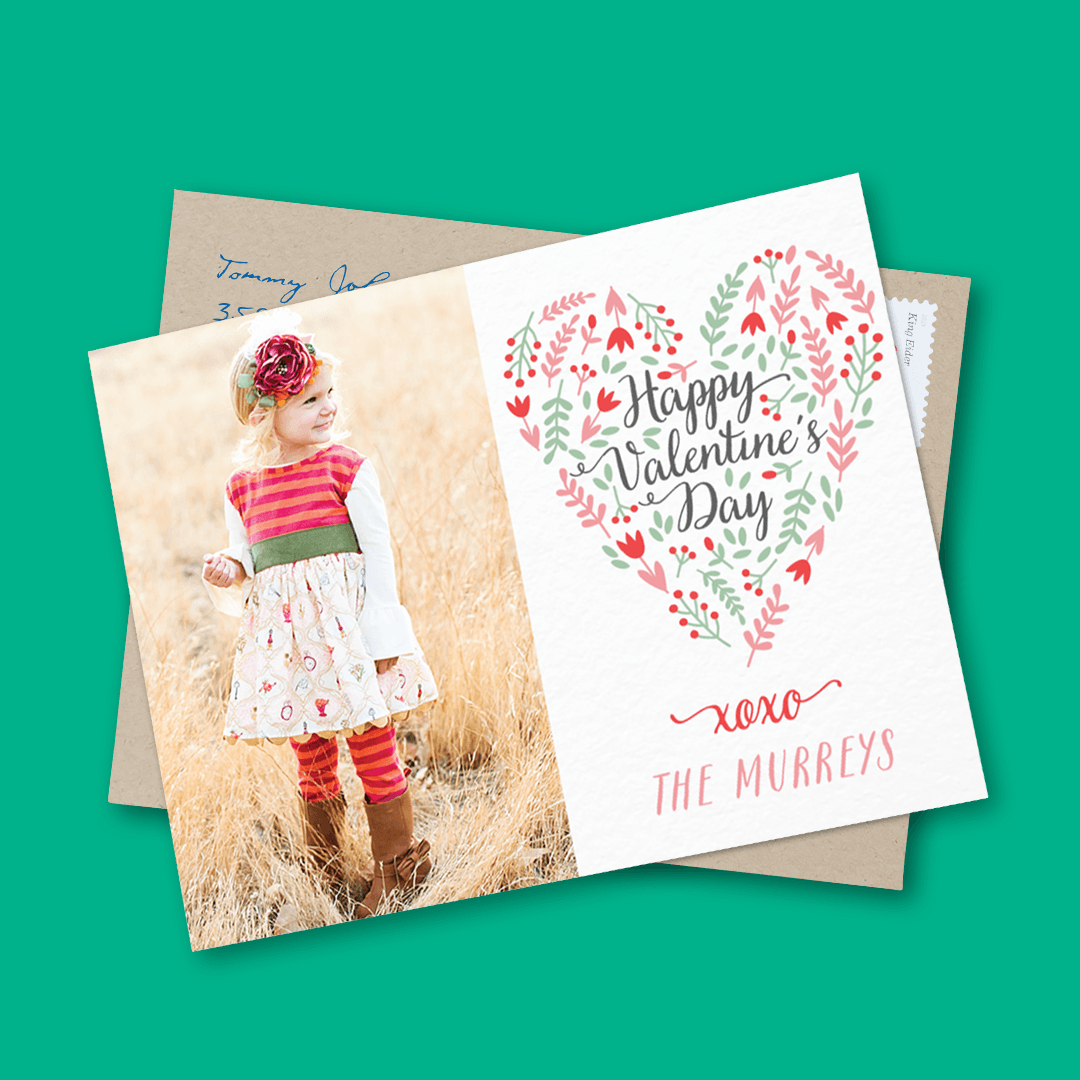 This Postable design lets you add your own photo, customize your name on the front andddd it has a pretty floral heart. Yup, we're definitely in love.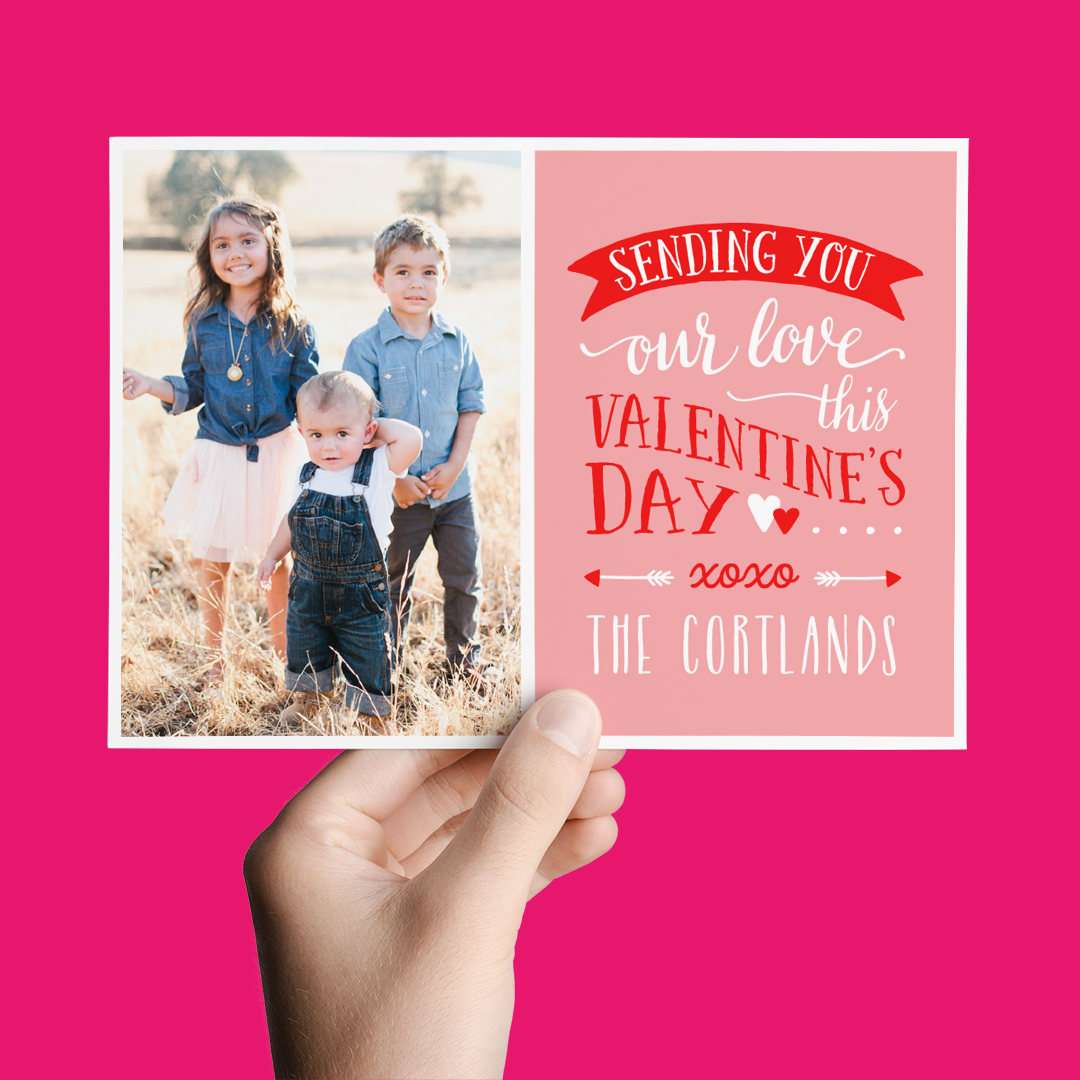 Looking for something with a little lettering flare? This cute Valentine's Day card uses some delightfully fun fonts and lets you add your own photo!

Perhaps designer non-photo cards are the way to go?
So maybe sending a valentine's day card with a photo on the front to the grandparents isn't sparking your interest. That's cool, we totally get it. Postable's Valentine's Day card collection is full of non-photo cards with designs that will tickle just about anyone's fancy. Postable is lucky to work with designers from all around the world to bring you the most epic designs you'll see anywhere. Here are some of our top picks for cute Valentine's Day cards to send to the grandparents when you don't want to add a photo.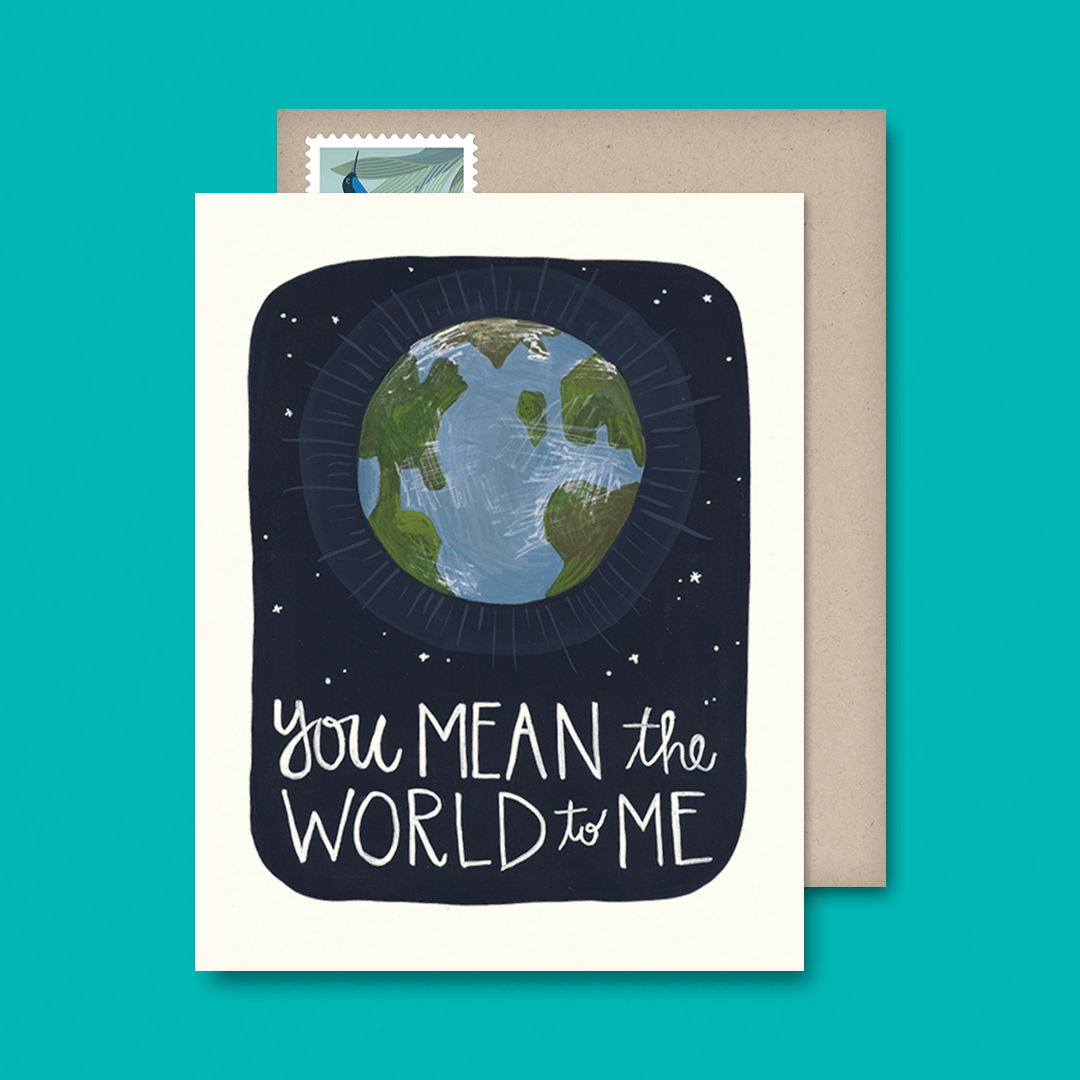 This little painted masterpiece by One Canoe Two just about says it all, but you should definitely still add your own little love message on the inside. Did we mention you can do this straight from your computer? Yup, write the message on the inside and click send. We'll take care of stuffing, stamping and mailing this bad boy all the way over to the grandparents (with the help of the USPS of course). 🙂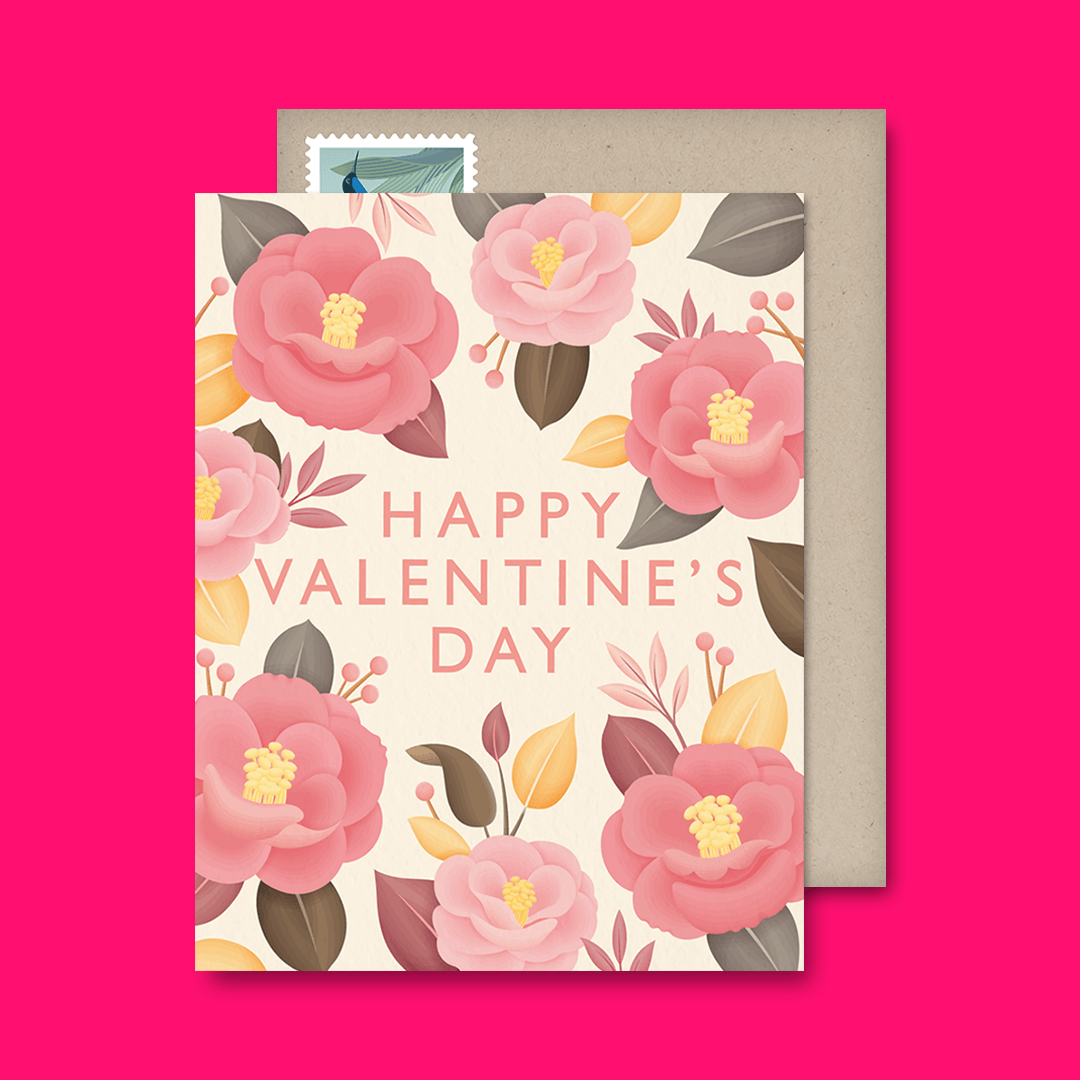 This little beaut by Clap Clap is pretty enough to frame! Don't you think? Delight grandma & grandpa with your epic card selecting skills by sending this floral happy Valentine's Day card.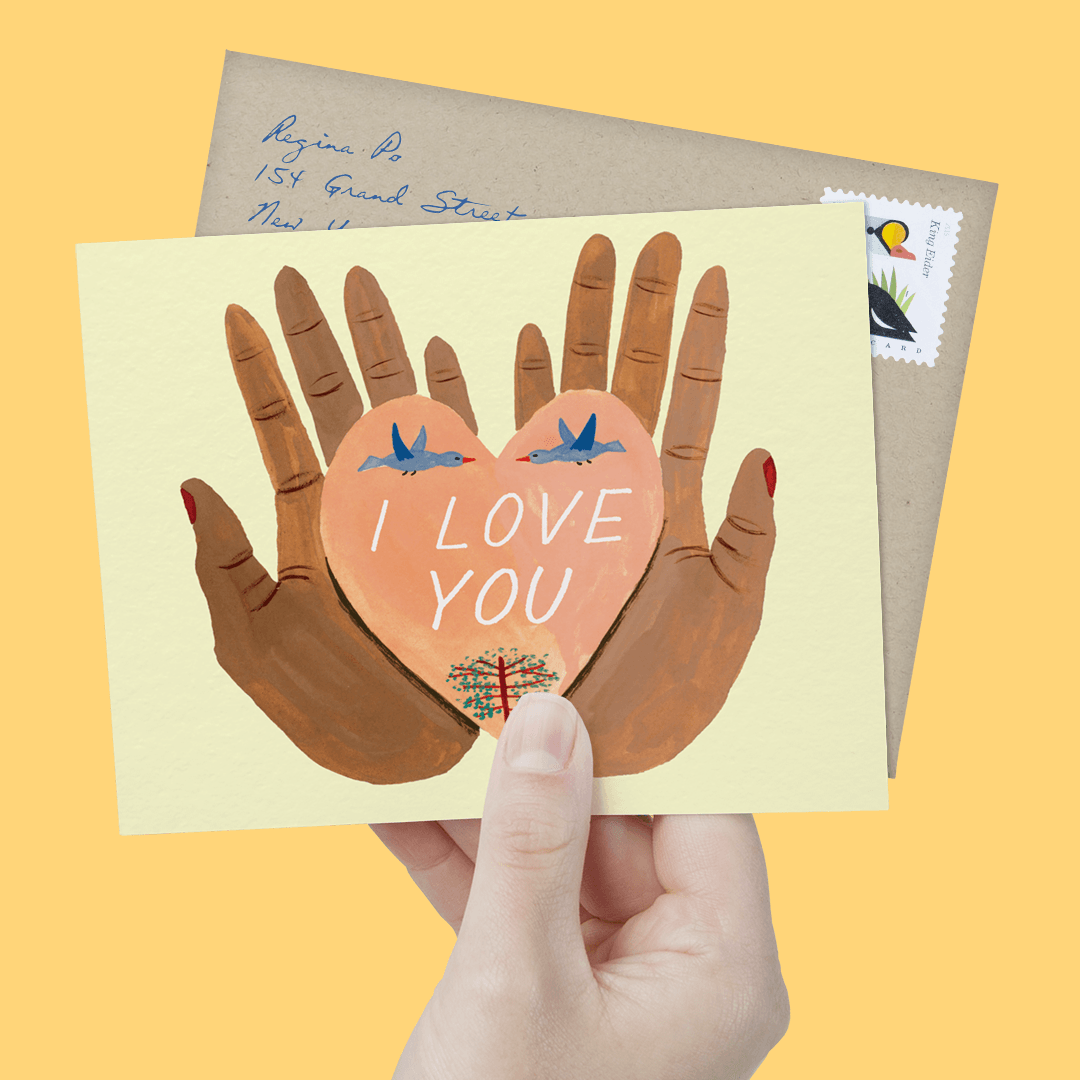 Perhaps your kiddies aren't quite old enough to make their own real life paper heart. It's cool, just send them this cute Valentine's Day Card with a beautiful painted paper heart right on the front! This card by Small Adventure is too beautiful not to share.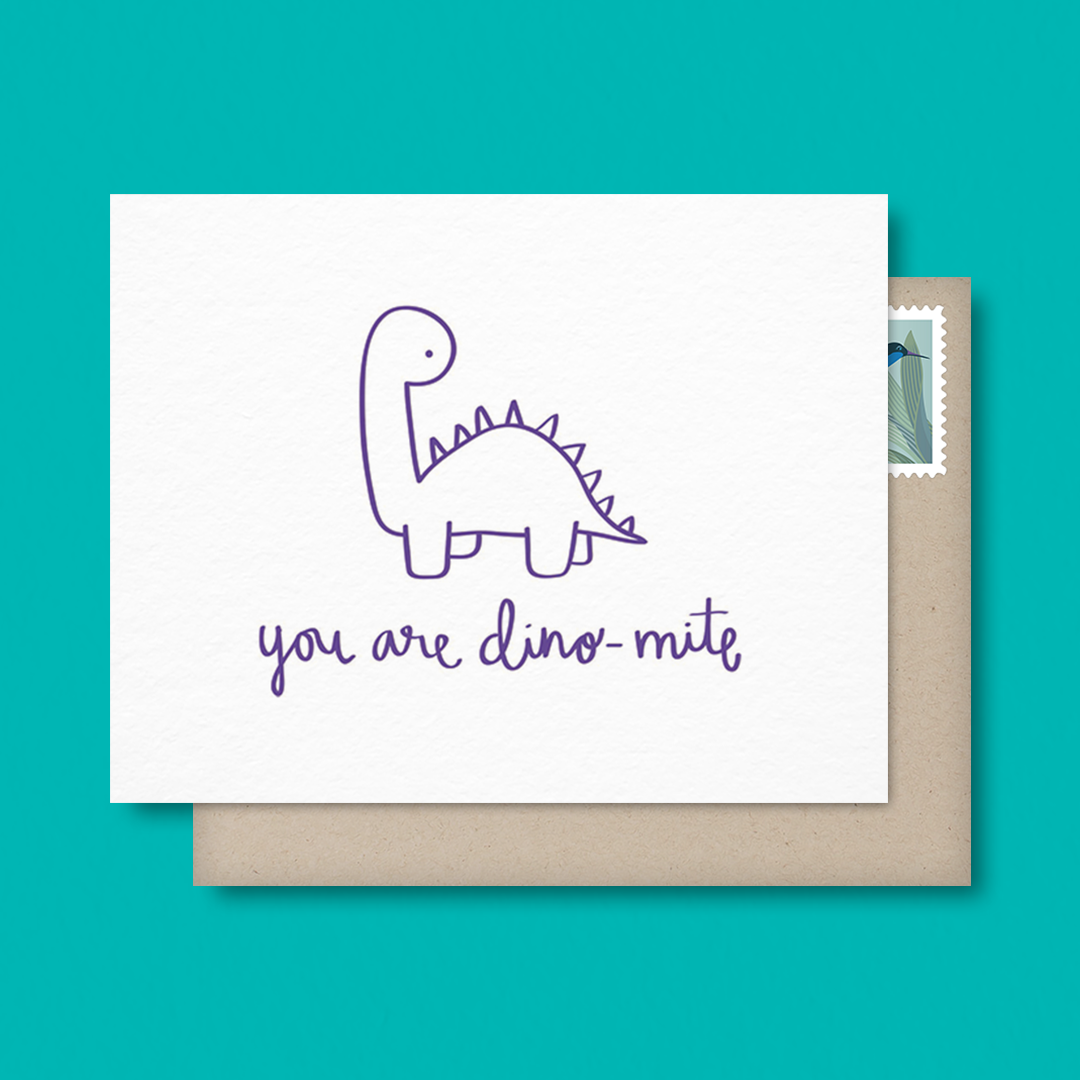 A Jar of Pickles is a master of puns and this bad boy is no exception. Grandma and Grandpa will not doubt get a kick out of this charming design. Use our [As if your kid wrote it] font to write the message on the inside and add that extra kid-esque touch.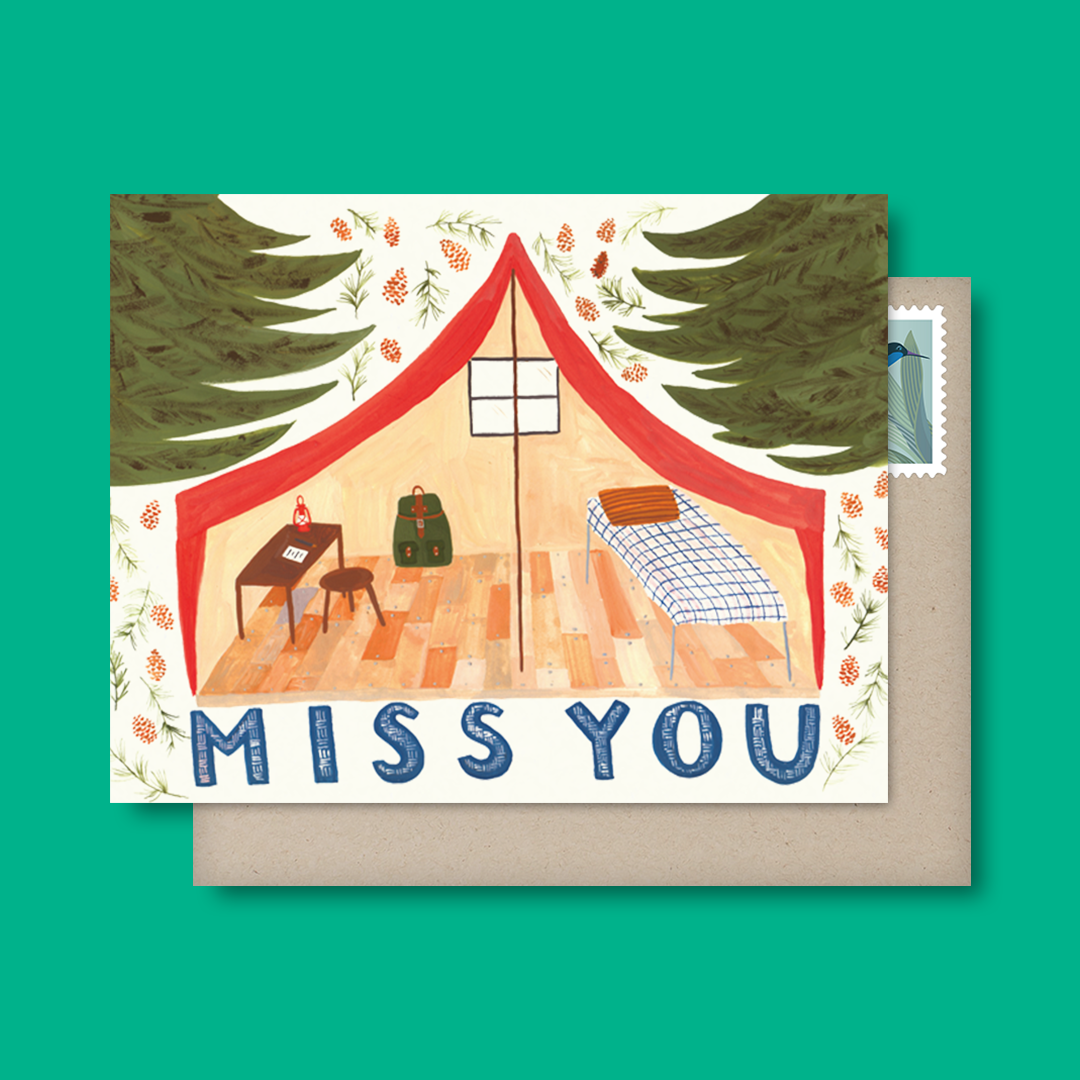 Live far from the grandparents? That's tough for the kiddies and definitely for the grandparents. Let them know you all miss them dearly with this card by Small Adventure and melt their hearts!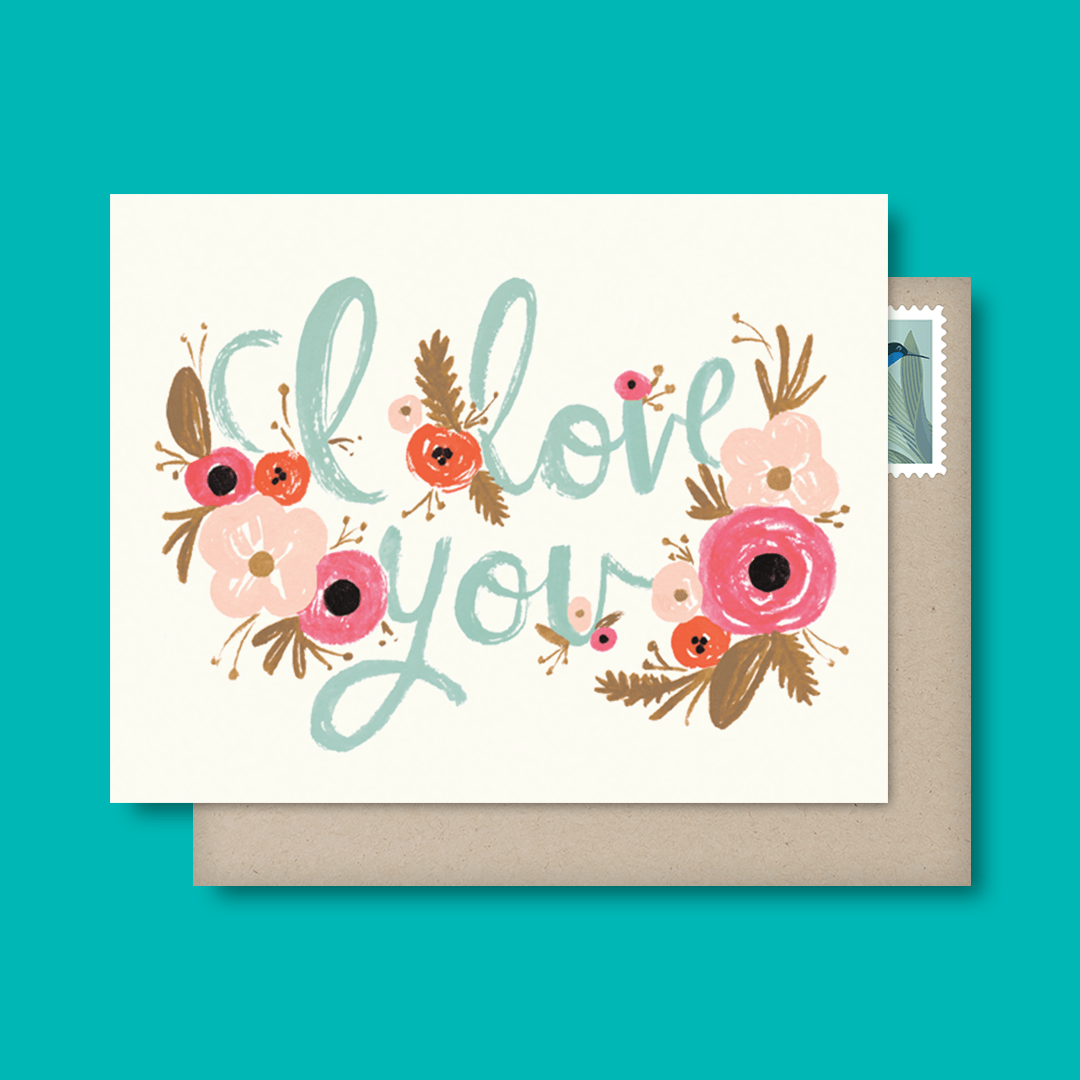 Sometime a classic "I Love You" right smack on the front is the way to go. This cute Valentine's Day card by Rifle Paper Co. is everything you (and your grandparents) will ever want in a card.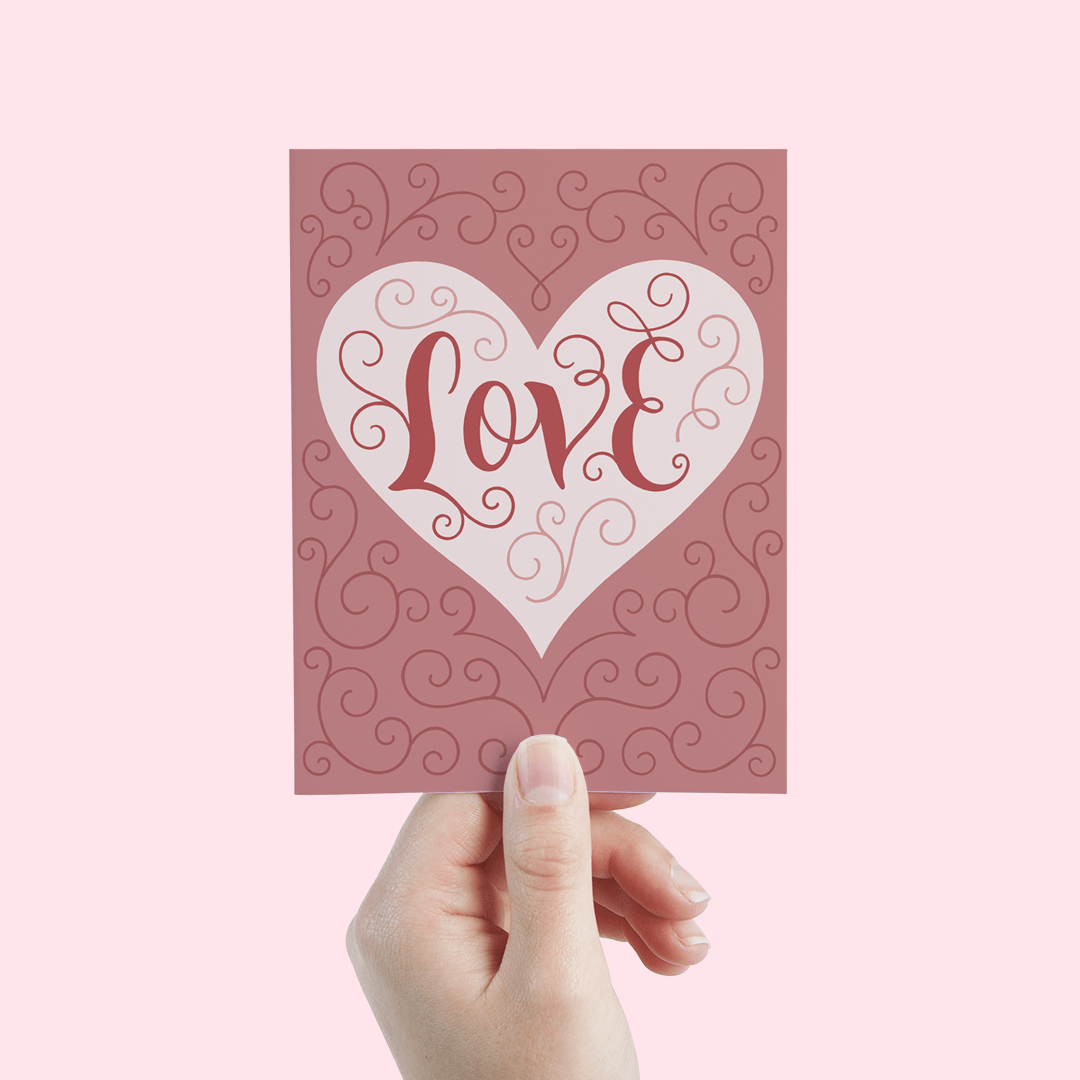 This embellished love card by Scotch & Cream is too pretty for words (but, we'll give you some anyway). Check out all those swirls! Grandma & grandpa will love it!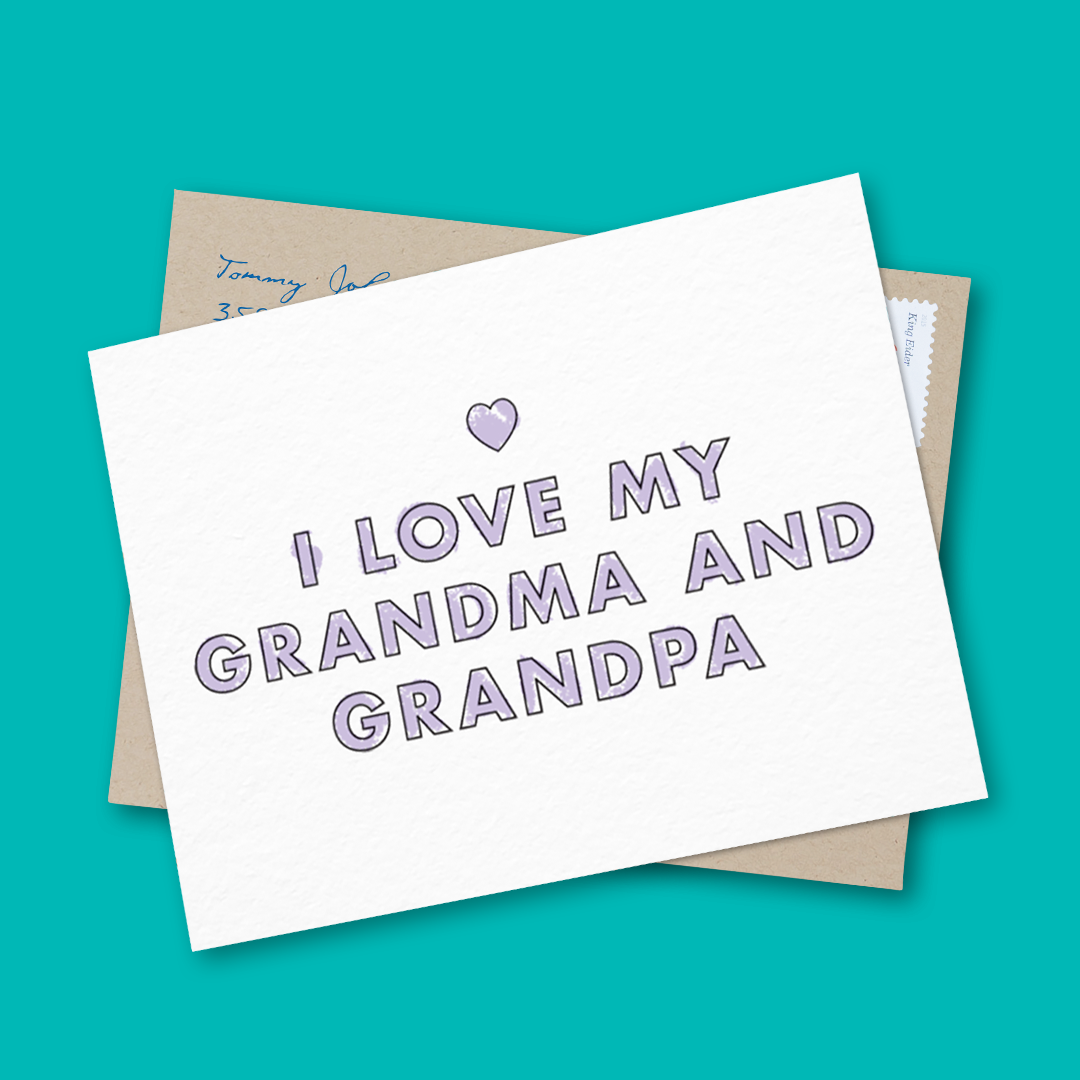 And last, but most certainly not least, this crayon Grandma and Grandpa love card by Postable may be exactly what you're looking for. It's cute. It's simple. And it's straight to the point.


So, what'd ya think?
Didn't we say these cards were going to be cute?!? Maybe you're not seeing exactly what you'd like? Not to worry because these cute Valentine's Day cards are just a tiny selection of the hundreds of other awesome Valentine's Day cards to choose from. Check out our entire collection here. We'd love to hear which card ultimately took the gold. Tell us which card you sent to your grandparents in the comments below 🙂
Really nice cards, mailed for you.
Did you know that Postable will mail your cards for you so you never have to lick another stamp ever again?!? You're welcome. All you gotta do is select the card that you're crazy about — which is not hard considering we work with some of the most talented designers out there — and let the site lead the way. Once you click that magic send button, your cards will be on their way to getting printed, addressed, stamped and mailed off for you. So easy.