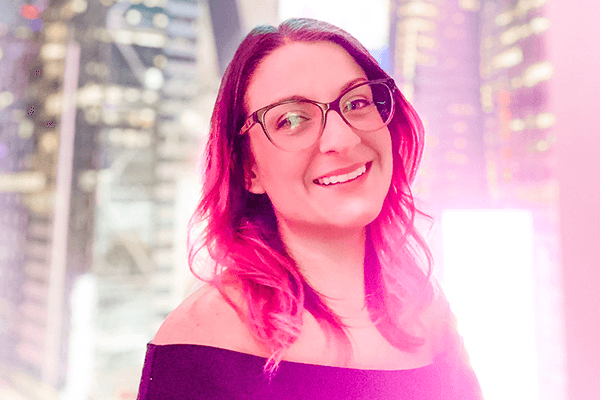 Grey Street Paper is a one-woman show based in Greenlawn, NY created by Alyssa Manoleas, a former fashion designer turned illustrator and entrepreneur. Alyssa turns her ideas into colorful, fun, and bold hand-drawn designs to make people smile and laugh. We've asked Alyssa some hard-hitting questions for a behind the scenes look.
1. What's your favorite book?
Hmm, I don't really have a favorite, but I can tell you what's on my bookshelf. One shelf is all Harry Potter Books plus the Nordic Theory of Everything. Second shelf is all design books about typography, pattern design, character design, and everything in between. Third shelf is all travel guides.
2. Favorite movie?
I've seen all the Harry Potter movies a billion times. The Prisoner of Azkaban is the best one though.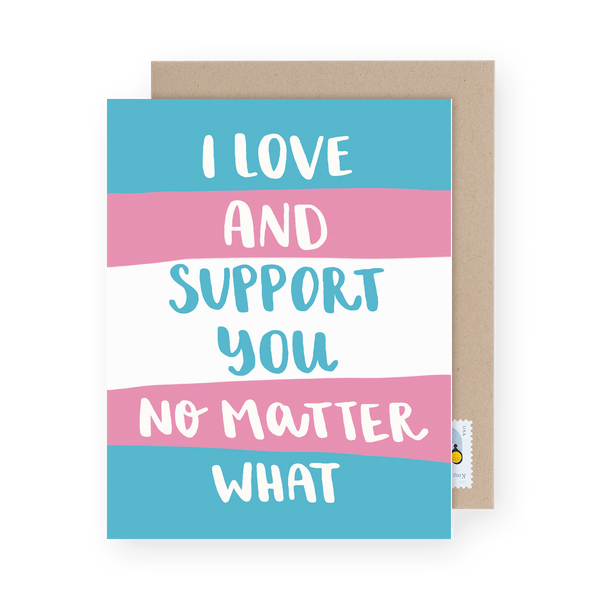 3. Favorite TV show?
I have a ton, but I think it's a tie between How I Met Your Mother and New Girl, maybe The Office. I think I've watched them equally at least 5 times. Oh, and Doctor Who. That show makes no sense whatsoever, but I love it. 
4. Favorite song?
Claire de Lune by Flight Facilities. It was my top streamed song of 2020 at 1,056 minutes and I was in their top 0.5% of listeners for that year. I think it's safe to say I like Flight Facilities. 
5. Favorite food?
Tacos for sure.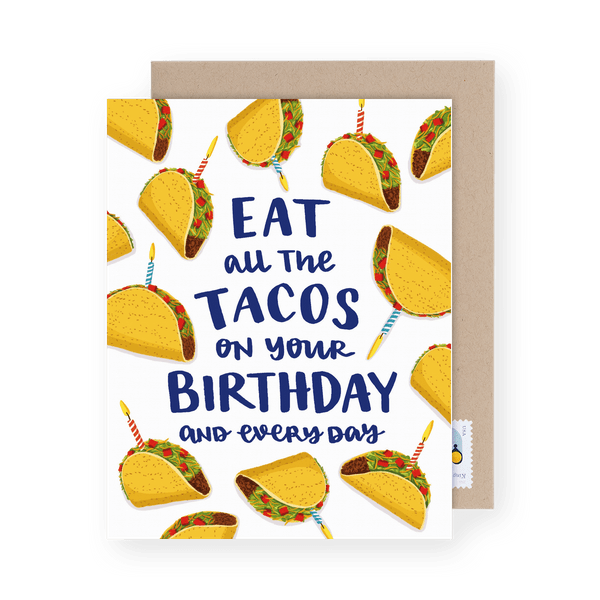 6. Drink of choice?
I love a good margarita, but I do drink A LOT of tea though. I have a whole cabinet full of loose-leaf teas.
7. Go-to karaoke song?
I've only done karaoke once a few years ago and I'm pretty sure it was to The Little Mermaid's – Under the Sea.
8. When did you realize you wanted to be a designer?
You know those books where your parents fill in the same questions every year like what's your favorite color? Favorite food? Etc. Well, for "What do you want to be when you grow up?" Artist was always an answer. I guess I did it, although designing stationery came much later.
9. Did you go to design school or teach yourself?
I have a Bachelors in Fashion Design, does that count? Also, somehow in high school I got away with taking an art class and sewing class every year, all 4 years. I do have a subscription to Skillshare and a few other art class subscription websites to keep learning and evolving my skills.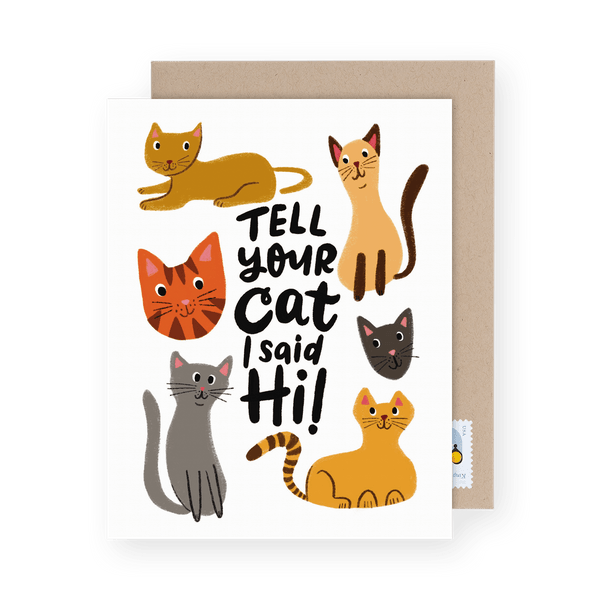 10. If you had to describe your style with only three words what would they be?
Colorful, fun, sometimes funny.
11. When did you start your company?
I started A company in 2013 then rebranded several times until 2018 when I started taking stationery seriously. As Drake says "Started from the bottom, now I'm* here."
12. Where is your studio located?
Greenlawn, NY the good ol' suburbs of Long Island.
13. What's your favorite card of yours on Postable?
I love Opossum Birthday. It's from my new release and I think it's the funniest card I've ever made.
14. What artists, past or present, inspire your work?
Laura Proietti, Gabby Zapata, Griselda Sastrawinata, Rebecca Green, Tom Frose, Max Ulichney
15. If you had to choose a spirit animal what would it be and why?
A whale shark, they like to be alone. Although, I've self-diagnosed myself with Thalassophobia, a fear of deep bodies of water.
16. When was the last time you laughed really hard and why?
It was a few weeks ago, I remember laughing so hard I cried. I can't remember exactly what was said but I'm pretty sure my fiancé mispronounced a word. It was a you had to be there moment. 
17. How would you spend your dream Saturday?
Going on a hike in upstate New York and stopping by a hard cidery on the way home.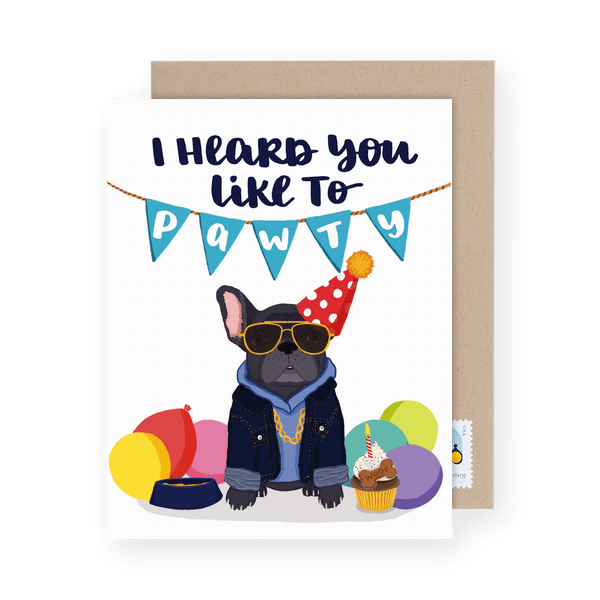 18. If you weren't allowed to work for 12 months, what would you do?
I would go on a road trip and go hiking across Norway. Then I'd visit all the National Parks in the US. Maybe stop by New Zealand at some point.
19. If you could live anywhere in the world, where would it be?
I always say I would love to live in Norway but I would probably just go north and live somewhere along the Hudson River where there are mountains and hiking trails in my backyard. Can you tell I like the outdoors?
20. Was this questionnaire too long?
Not long enough.