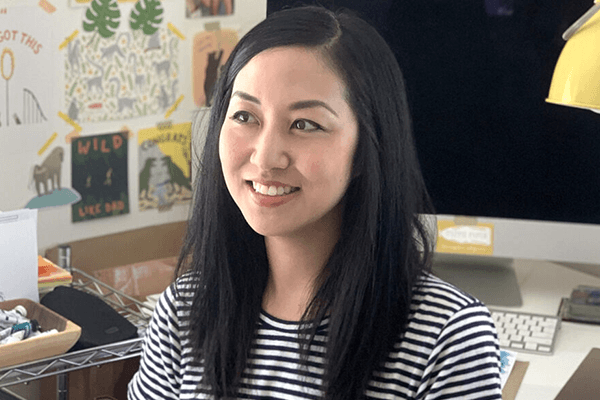 Yeppie Paper is a Los Angeles based design studio co-founded by sister-brother team, Jennifer Lee Gregoire and Jim Lee. Since 2014, the duo has continued to grow their collection of heartfelt greeting cards that feature Jennifer's hand-painted illustrations.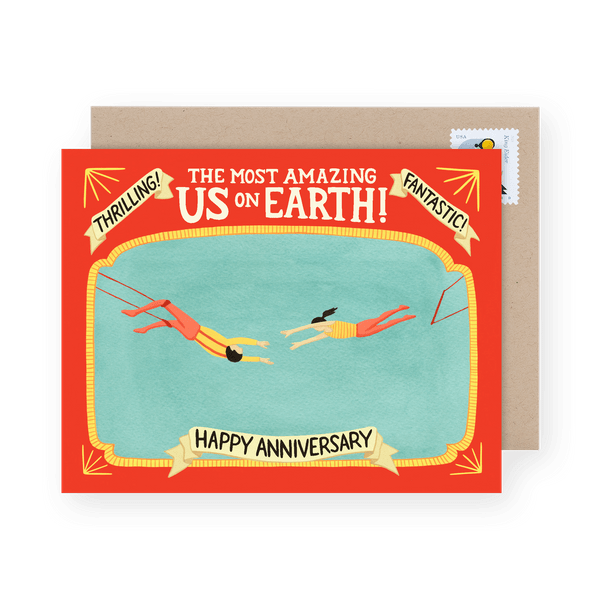 We sat down (virtually, of course) with Jennifer to get the inside scoop.
1. What's your favorite book?
To be honest, these days the only books I read are children's books to my two young kids. While I'm working though, I like listening to audiobooks. Favorites from the past year are: Becoming by Michelle Obama, Educated by Tara Westover, and Talking to Strangers by Malcolm Gladwell.
2. Favorite movie?
Recently I loved Lady Bird and Blackkklansman. Special shout out to iconic favorites from my past: Newsies, Father of the Bride and Wayne's World!
3. Favorite TV show?
Fleabag, Breaking Bad, Friday Night Lights, Parenthood
4. Favorite song?
Always changing depending on my mood! Classic faves are Bring it on Home to Me by Sam Cooke, The House that Jack Built by Aretha Franklin, You Are the Best Thing by Ray LaMontagne
5. Favorite food?
Anything my mom makes!
6. Drink of choice?
Can't live without coffee.
7. Go-to karaoke song?
I haven't gone to karaoke in more than a decade but I'd still probably pick Shoop by Salt-n-Pepa!
8. When did you realize you wanted to be a designer?
Soon after I graduated from art school and I realized I couldn't make money pursuing fine art. Haha.
9. Did you go to design school or teach yourself?
I went to undergrad art school with a focus on painting and drawing. Everything design-related I do for Yeppie Paper is 100% self-taught! Youtube has been a valuable resource 🙂
10. If you had to describe your style with only three words what would they be?
Endearing, quirky, sincere.
11. When did you start your company?
Back in 2014 with my oldest brother, Jim.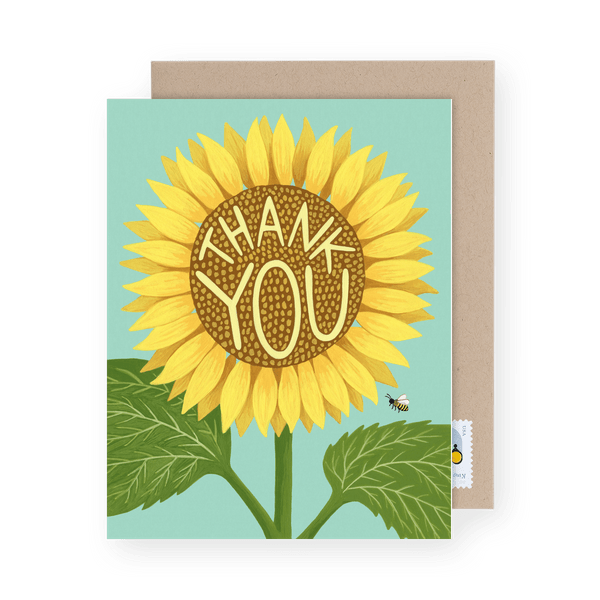 12. Where is your studio located?
My brother and I both work out of our homes in Los Angeles. I do all the creative & design work from my home studio and also keep overflow inventory here. My brother's place holds the majority of our inventory and he fulfills orders & manages wholesale accounts & sales reps.
13. What's your favorite card of yours on Postable?
Killer Birthday because it encapsulates the time in my life when I was devouring every true crime podcast out there, and then Relaxing Turtle is a close second.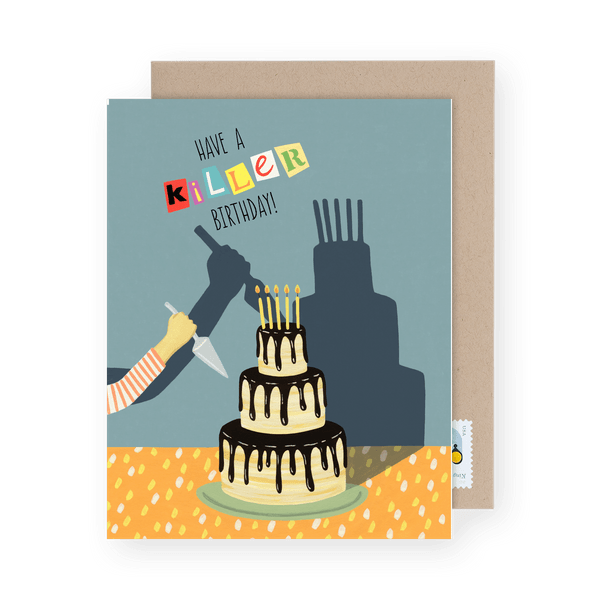 14. What artists, past or present, inspire your work?
I've always loved the work of Peter Doig, David Hockney and Andy Warhol.
15. If you had to choose a spirit animal what would it be and why?
It's no secret that I love all animals but I'm pretty sure my spirit animal needs to be a dog. They have the ability to connect on an emotional level and their hearts are so pure! They're truly better than all of us humans.
16. When was the last time you laughed really hard and why?
Last night as my husband and I watched a couple episodes of The Bachelorette, a show we never normally watch! It's just so over the top and ridiculous. They take themselves so seriously, it's hilarious to me.
17. How would you spend your dream Saturday?
Pre-kids answer: Sleep in, delicious brunch, museum or gallery hop, delicious dinner & a movie.
Post-kids answer: Getting to drink my coffee while it's still warm & having five minutes to myself sounds like an absolute dream.
18. If you weren't allowed to work for 12 months, what would you do?
Try to get really good at cooking and gardening!
19. If you could live anywhere in the world where would it be?
Florence, Italy.
20. How did you spend the extra time at home this year?
100% with my kids, life slowed down, we played & gardened so much in the back yard, and of course we baked a lot.
21. 3 words that describe your 2020 thus far.
Stressful, surprising, unpredictable
22. Your dream travel destination for the (hopefully near) future?
Would love to go to South Africa again.
23. Any goals for 2021?
This year has not been normal for so many reasons. I hope that we can make up for some lost time in 2021, I hope to create more and come out with some fun new products.
24. Favorite part of the holiday season?
Watching my kids get so excited about everything, especially baking cookies & leaving some out for Santa.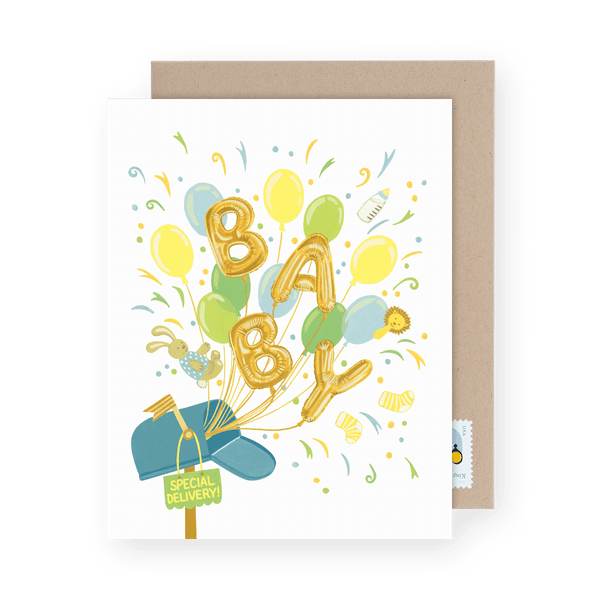 25. Do you have any unusual holiday family traditions?
It's become a recent tradition for all of us to eat King Crab legs on Christmas Day (courtesy of my awesome parents!)
26. Was this questionnaire too long?
No, but I think my answers are too long!