The featured artist for the month of May is Alison who is behind the cheerful creations of Alison Hardcastle.
Alison Hardcastle is a cards, stationery and paper goods studio based in the Yorkshire Wolds, UK. The bold colourful designs feature hand painted illustrations and lettering and are illustrated by Alison in her quiet little country studio. Founded in 2005 and born out of a passion for illustration, typography, screen printing and the giving and receiving of beautifully thoughtful well-designed and carefully chosen cards and stationery.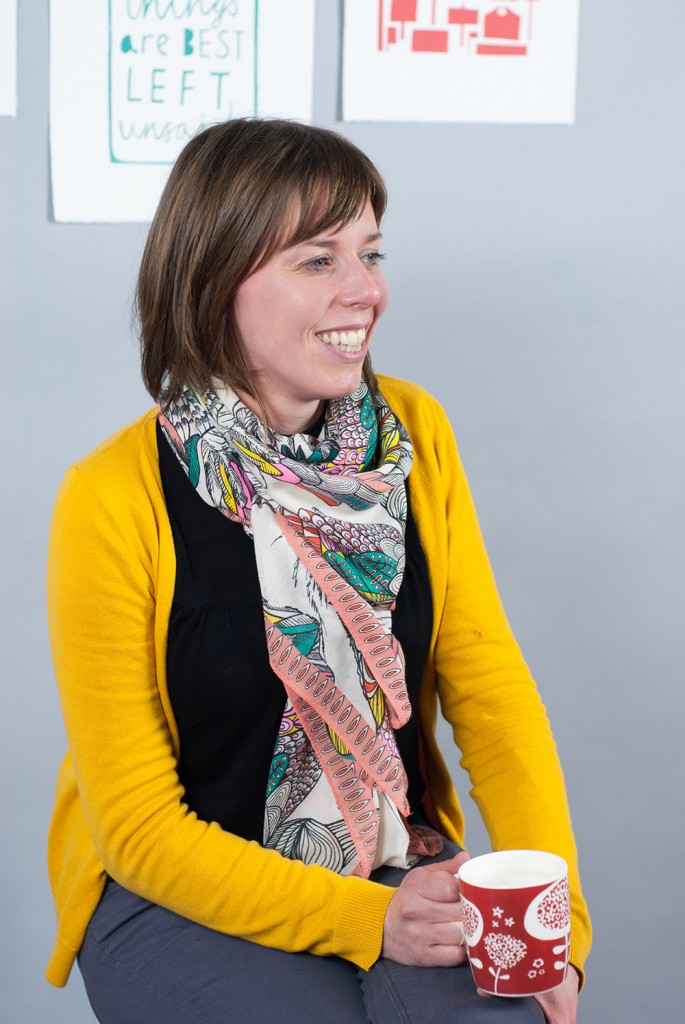 We asked Alison some questions…
* How many folks are involved in the whole design process?
I do all the designs myself – from brainstorming, designing, drawing/inking/cutting and finally completing the process on the computer and turning it into the final product.
* What are the different roles?
There are three of us in the studio throughout the week. I'm here all the time and Sarah and Rachel are my very able studio assistants who see to the general smooth-running of the business and wholesale order side of things. That frees my time up spend on the design process (in theory anyway – but other things always crop up too!!)
*Where are your headquarters?
In a studio in my (Alison's) garden. In a tiny village in the UK. We're based in the beautiful Yorkshire Wolds near York. We wouldn't swap the accompanying sounds of sheep and cattle in the neighbouring rolling hills for anything!
* What's your favorite card that you've designed (on Postable)?
I would have to say the Thank You one with the plants on. Thank you cards are always fun to work on as people love to send their appreciation and you can do that in so many different styles.
* Where do you draw your inspiration for your design?
I love playing around with words, sayings, idioms, and type so this is often a good starting point. Colour plays a huge part and I love trying out new colour combinations and pairing patterns and illustrations with words.
* If you had to describe your cards in one word, what would it be?
Cheerful. And also concise.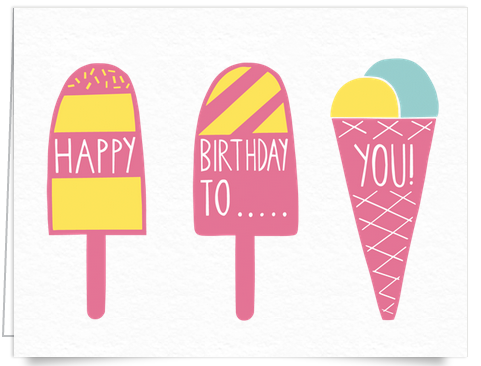 *If you could spend a day with any person (dead or alive) who would it be?
These kind of questions are always hard! I think I'd say someone like Lucienne Day. She was (along with her husband Robin Day) a prolific designer of her time (1950's onwards) and way ahead of her time as a designer/working mum. As a creative woman running my own business it's always inspiring to read about other similarly aspirational creative ladies and Lucienne Day was perhaps one of the first to do that.
*If you had to paint your house inside and out with the same color, what would it be? Why?
I'm always drawn to greens of varying shades so it would have to be green (probably varying in shades around the house from bluey-greens through to olive/muddy greens!)
*What would you choose as your last meal?
Being a Yorkshire 'lass' it would have to be a good roast dinner- roast beef, Yorkshire puddings, roast vegetables and gravy!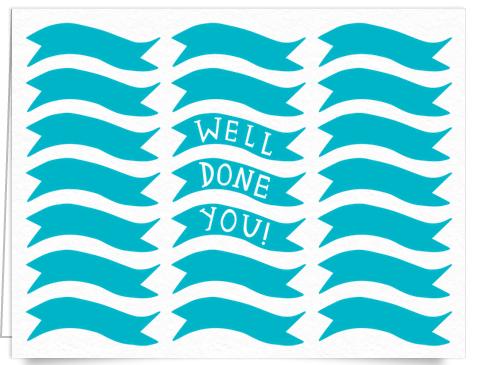 Check out
more cards
from our featured artist [Alison Hardcastle].