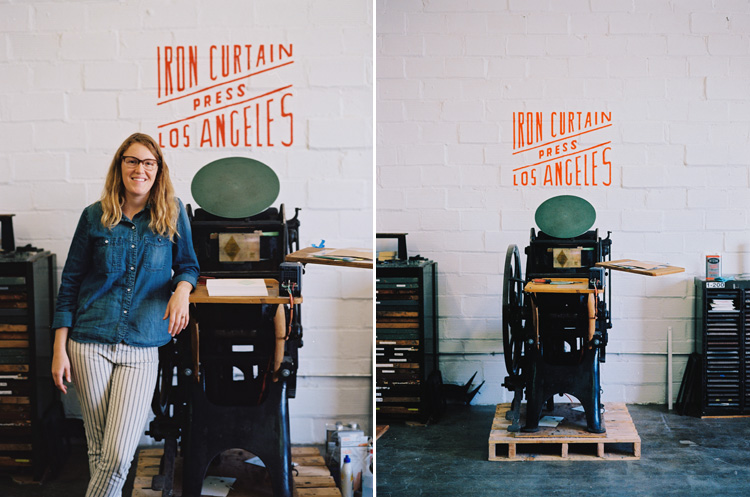 February's featured artist is the amazing Iron Curtain Press.
Rosanna and Joel Kvernmo are the Iron Curtain Press. Together they design, print, photograph, ship orders, and do all those other tasks necessary to keep a bustling custom and ready-made letterpress print shop up and running. Their designs are refreshing, perfectly minimalist, and charmingly subtle.
We asked Rosanna some questions…
* How many folks are involved in the whole design process?
The cards start out by being drawn by me (Rosanna). At that point, we can send the cards to Postable. We also letterpress print all our designs – and that involves a few more people, from the printing to the folding/inspecting, to packaging the cards and packing orders. We have a small team to get everything shipped out!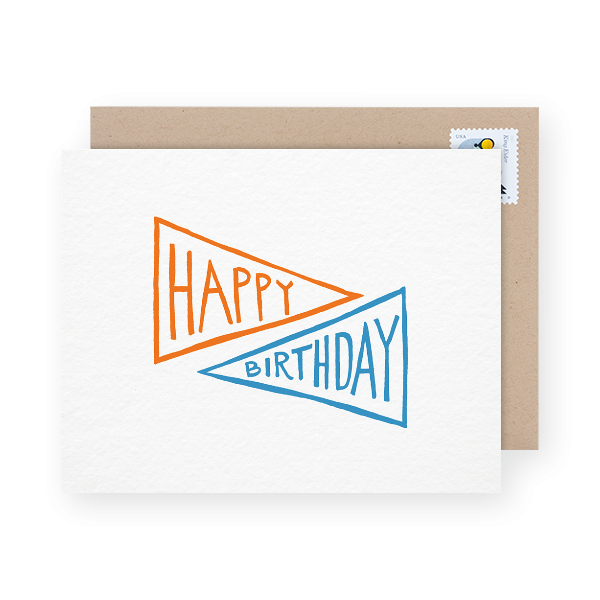 *Where are your headquarters? 
We are located in Los Angeles, California
* What's your favorite card that you've designed (on Postable)?
I think the Yay pennant is still one of my favorites. But really how can one choose a favorite from amongst all their children, ha!
* Where do you draw your inspiration for your design?
My style is simple and minimal – I draw inspiration from the people I know. Almost all of our cards were originally created with a specific person in mind, I find that if one friend will think a card is funny or find it meaningful, there's a good chance there are others out there who will feel the same way about the card!
* If you had to describe your cards in one word, what would it be?
Charming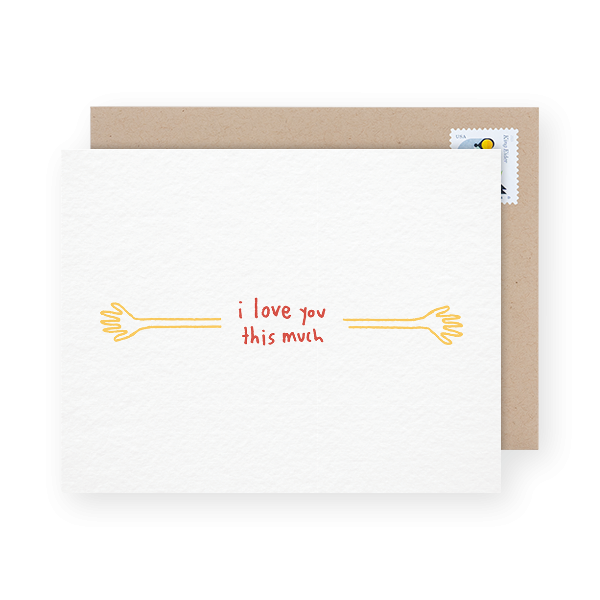 *If you could spend a day with any person (dead or alive) who would it be?
Pete Carroll!
*If you had to paint your house inside and out with the same color, what would it be? Why?
White! That way the rest of our decorations and plants would stand out against the white background.
*What would you choose as your last meal?
A meatball sandwich