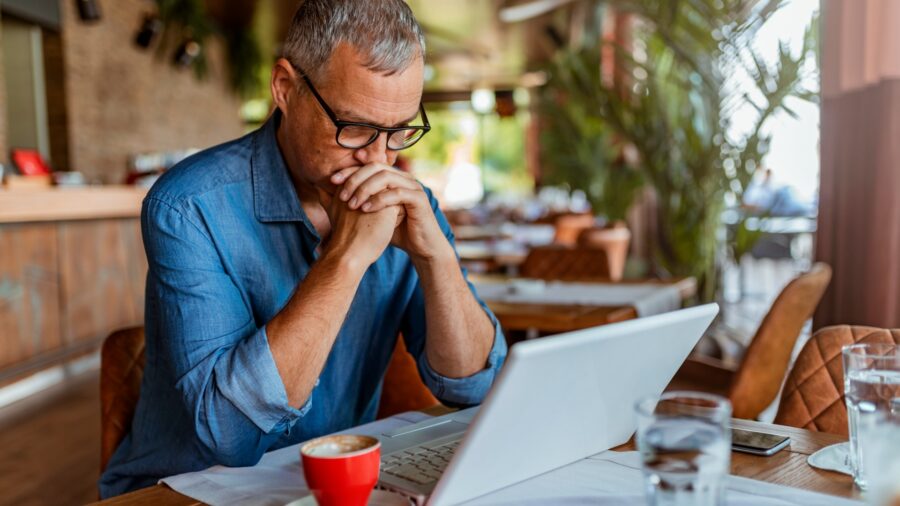 'We miss your business' letters should be part of every customer retention strategy. Acquiring customers is no small task – one that your company has likely invested a great deal of resources into developing. And according to the Harvard Business Review "acquiring a new customer is anywhere from five to 25 times more expensive than retaining an existing one." So when existing clients are no longer using your services or buying your products it's an equally important task to find out why that is and continue to work on customer retention. 
Send professional, personal, and unique business greeting cards in minutes. Postable will print, address, and mail them for you.
Why would you send a "we miss your business" letter?
In short, customer retention is the main reason to send a 'we miss your business letter.' You want to have a solid understanding of why your client – especially those who you consider regulars – hasn't been around (so to speak) for a while. Without this information you'd have a leak in your customer retention strategy that you wouldn't know how to plug.
Typically regular customers who stop interacting with a company do so for one of two reasons. They either found a competitor who helps them accomplish their goals with a better price point or something went wrong with their last interaction. Though knowing which of the two is a good place to start plugging that leak, it's not enough information to really create a long-lasting solution and it's probably not enough to help you win them back. You need to understand exactly what went wrong if not to try and resolve the problem for that client, then to make sure there's no larger issue at hand that needs to be addressed before it affects other clients.
Maybe they no longer need your services (why?).
Maybe the customer service they received was less than satisfactory.
Maybe they found a better price somewhere else. Can you match it?
Maybe they're unhappy with the product or service itself.
Maybe you've done something else to upset them.
So, you write and send a 'we miss your business' letter to gain more information while simultaneously beginning to tighten your business-to-client relationship (hello customer retention 101). If you already know that there was a problem that occurred and your company is at fault, the 'we miss your business' letter is a good place to start making it right for that customer. Mistakes happen, but it's the way your company chooses to deal with that mistake (owning up to it) that matters more. 
Send professional, personal, and unique business greeting cards in minutes. Postable will print, address, and mail them for you.
When to send a "we miss your business" letter?
First things first: if you made a mistake, make sure you reach out immediately. Taking responsibility months after an incident (when you're aware of the problem) tells your clients you lack the capacity to provide them with the level of service they require.
If you're unsure if something went wrong or if your clients have been MIA for some other reason, then you'd likely send a 'we miss your business' letter during one of the following times:
During your quarterly review
Ask your account managers to do a quarterly review of their clients and flag any unusual lagging patterns. If you're a b2b service and you're aware of a management change in one of your clients' companies, make sure to flag when the change occurs. This way if that client goes off the grid for a long time after the change, you can send them a 'we miss your business' letter (essentially alerting the new management to your services).
When a mistake is made.
Or *especially* when a mistake is made. We've already touched on the importance of following up as soon as a problem is found. You don't want your customer to have a bad experience and then let that experience sit with them without intervening.
No contact from a regular customer.
If a regular customer hasn't been interacting with your company for any extended period of time then it's a good time to touch base. The length of time that's considered 'extended' will depend on your business and industry. If you provide a seasonal service then that time frame will likely be longer than if your customers typically come to you on a weekly or monthly basis.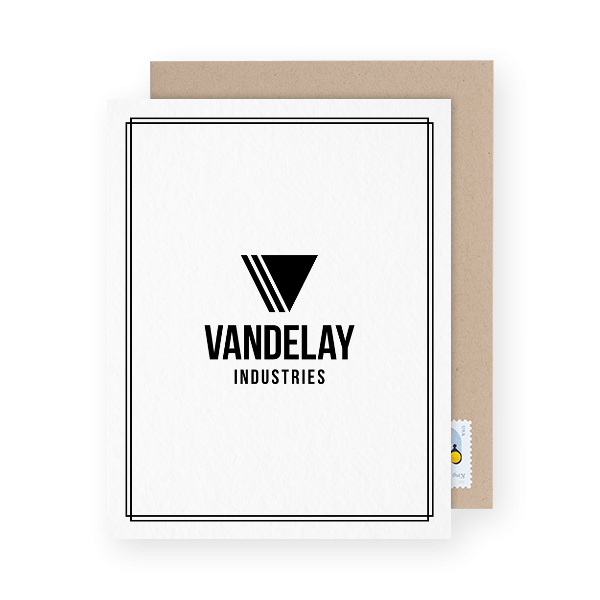 Tips for Creating a Compelling Letter
Ok, so you know why and when to send a 'we miss your business' letter. Now, let's turn to the finer points on how to write and create a letter your clients will actually read and appreciate.
Be personal
First on our list (and arguably the most important) is to make your letter personal. You can do this by handwriting the letter yourself or using a handwritten font that looks real. If you're going with an email, obviously skip the handwritten font… Though we'd strongly recommend avoiding digital and going for the real deal.
Pro tip: Postable's smart fonts were created using real handwriting to give a personal touch to every message.  
Send professional, personal, and unique business greeting cards in minutes. Postable will print, address, and mail them for you.
Second thing you can do to make your 'we miss your business' letter more personal is to address your client by their name. Avoid starting the message with  'Dear customer' (yikes). And to that point, try to avoid using 'I' language and stick to 'you' to show your client that you're less concerned with your own goals and are there to help them with theirs.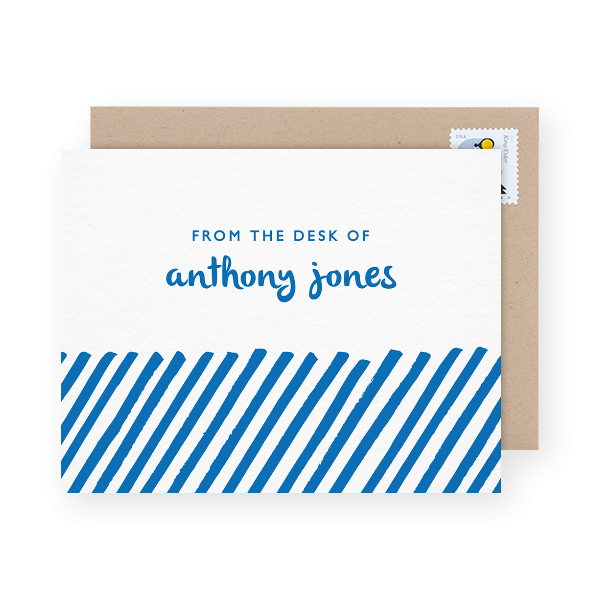 And finally on the personal note, you'll need to balance your company's voice with a base level of professionalism. You don't want to be so casual – even if that's your brand – that your apology sounds insincere while at the same time sounding like a robot isn't going to make them feel like you're approaching things from a human level (aka personal).
Give them a reason to come back
Offering a discount code (that's not otherwise seen on your website for everyone else to use) is a good place to start winning back their business. If you frequently give out 15% codes, offering them a 15% code isn't going to make them feel special so keep that in mind.
If you made a mistake and are owning up to it, a better way to win them back would be to offer to add a credit to their account. This one is particularly good because it doesn't require them to spend any more money with you to give you another try. Ease them back in.
And finally, you can remind your customers of your unique selling point. If there's something you offer that most of your competitors do not, you can point that out (though don't stop there).
Send professional, personal, and unique business greeting cards in minutes. Postable will print, address, and mail them for you.
Make your letter unique with details
If you're writing an apology letter, include details on how you've addressed their specific problem. You need to show them that you've taken real actionable steps to prevent the mishap from repeating in the future.
If you're just re-engaging, include details on the types of services relevant to their needs. Don't talk about new products that have nothing to do with their past purchases.
And finally, provide your clients with a clear call to action: how do they contact you and what is it you want them to do next? If you want to offer them a discount, give them a code and direct them where to use it. If you'd like them to respond to your letter, make sure to provide them with your contact information. This is especially important if you're seeking more information about their reasons for leaving.
Don't wait!
We've said this before, but it's definitely worth repeating: do not wait to send a 'we miss your business' letter. Sending these letters in a timely manner is of utmost importance. If you wait too long, it tells the client that you aren't paying attention.
"We Miss Your Business" Letter Examples
Dear Samantha, 

Your business and connection to [Vandalay Industries] is important to us. According to our records, we haven't had the pleasure of providing our services in some time. We always strive to be the best partner in business for our clients and hope to continue assisting you with your needs. If there's anything about our service or products that you feel should be brought to our attention, please let us know. We would be happy to address your concerns. 

Best,
John Wick
Jwick@vandalayInc.com
Dear Mathew,

A mistake was made on your last order and I wanted to reach out and offer an apology on behalf of our entire team. We always want you to be satisfied with the service you receive and want to make this right asap. Your account manager has already reached out with a few optional solutions to the problem as well as an outline to the steps we've taken to prevent the problem from arising in the future, but I wanted to personally let you know your account has been credited fully for your last order so this one is completely on us.  

We know the last two years have been a whirlwind of uncertainty and we are so grateful for your continued business. Your loyalty and connection to [Vandalay Industries] allows us to thrive and provide support to customers like you. Please feel free to let me know if there is anything else that we can do to make this right for you. 

Best,
Christine Rosh
Sr. Manager, Vandalay Industries
CRosh@VandalayInc.com 
Send personalized handwritten "We Miss Your Business" cards in minutes.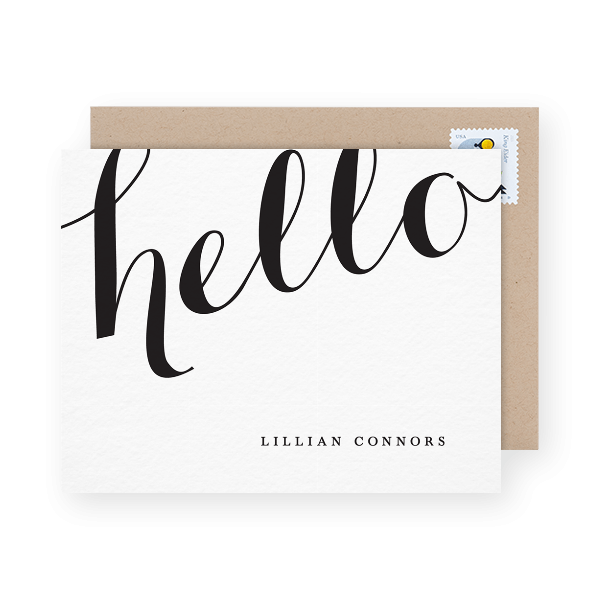 Another option would be to send your clients a 'we miss your business' card. Same sentiment, but a more unique and warm approach. They're also more likely to actually read the card vs. if you send an email or a simple letter (how many of those do we all already get on a day-to-day basis). If your clients receive a lovely greeting card with a sincere apology or a sincere message acquiring about their absence, they're more likely to feel connected to your business. This is especially important for online businesses where there is no face-to-face interaction and building a relationship is trickier.
To make things even better, you can mail your 'we miss your business' cards in minutes with Postable. Just customize the card you'd like to use, type your message (using any one of Postable's handwritten fonts) and click send. Postable will print, address, and mail the cards for you.
Add your logo to the front of the card or upload a photo of your team to make it even more personal. Whatever design you choose, sending a card will be a lovely touch.
Send professional, personal, and unique business greeting cards in minutes. Postable will print, address, and mail them for you.