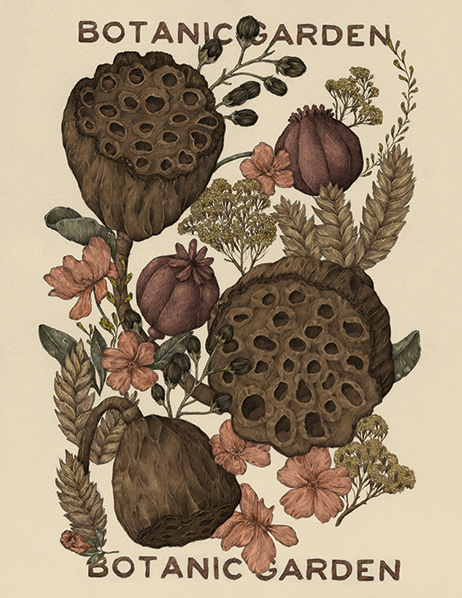 The featured artist for the month of October is Jessica Roux.
Jessica Roux is a Brooklyn based illustrator and designer with a passion for stationery. She is originally from the woodlands of North Carolina, where she grew up surrounded by an abundance of nature. Using subdued colors and rhythmic shapes, she renders flora and fauna with intricate detail reminiscent of old world beauty.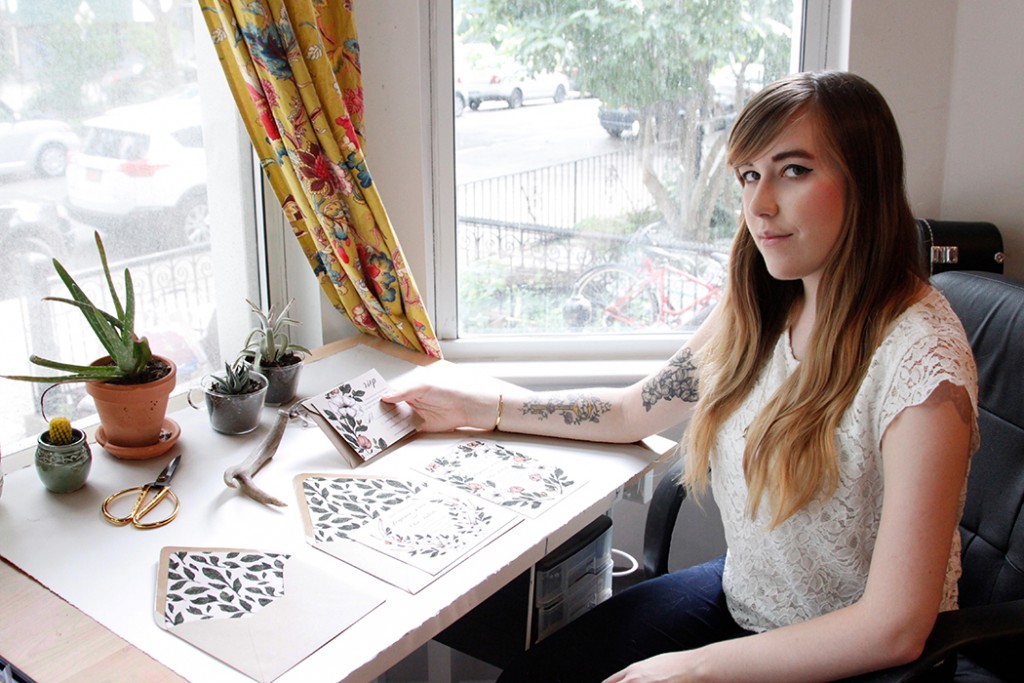 We asked Jessica some questions…
* How many folks are involved in the whole design process?
It's just me! Occasionally my husband will help print and photograph things, but I do all the illustrations, designs and marketing.
*Where are your headquarters?
I'm currently based in Brooklyn, New York. I've been here for two years now – time has flown by! I moved here after graduating from SCAD in Savannah, Georgia, and I'm originally from North Carolina.
* What's your favorite card that you've designed (on Postable)?
I really love this birthday card. The subtle colors and delicate details speak to mood I want to create in all my work.
* Where do you draw your inspiration for your design?
Almost exclusively, my inspiration comes from nature. There are just so many beautiful (and weird) plants and animals that I don't need to look too far to be inspired!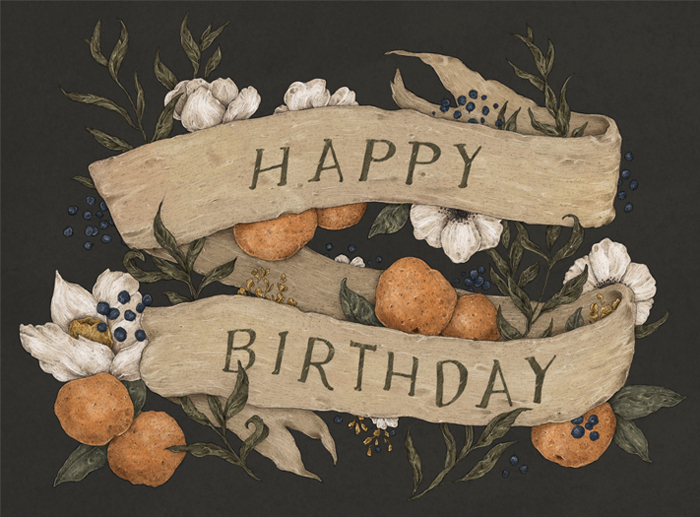 * If you had to describe your cards in one word, what would it be?
Botanical
*If you could spend a day with any person (dead or alive) who would it be?
The first person who comes to mind is J. K. Rowling. She's a really inspirational person, and Harry Potter really shaped my childhood.
*If you had to paint your house inside and out with the same color, what would it be? Why?
This is one of the greatest questions I've ever been asked, and even still, I'm going to be super boring and pick white. I collect a lot of art, taxidermy, and odd objects, and I think white walls really showcase them well. For the exterior, white would work on an old country barn-like house — but probably not too well on my current Brooklyn apartment.
*What would you choose as your last meal?
A whole array of potatoes prepared in different ways. There'd be salt and vinegar chips, truffle french fries, twice baked potatoes, mashed potatoes, potato skins, just potatoes everywhere.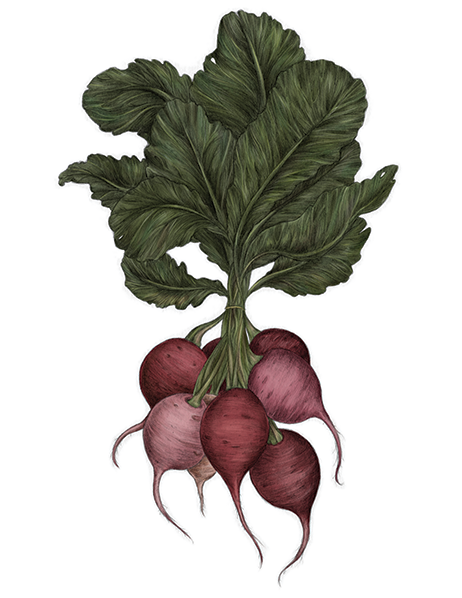 If you'd like to check out more from October's Featured Artist [Jessica Roux], visit Postable.com.