Share copious amounts of love and joy by sending along your new baby wishes. And there's probably plenty to go around given the incredibly joyous occasion of a new baby. Whether the newborn has come into the world close to you or far away, it's more than just a custom to wish the family well with a new baby card – it's just plain old nice. And don't worry if you're not prepared to write a new baby card because everything you'll need is right here. We've got sample messages, tips on what to write in a new baby card as well as the cards themselves (should you need one). We got you covered.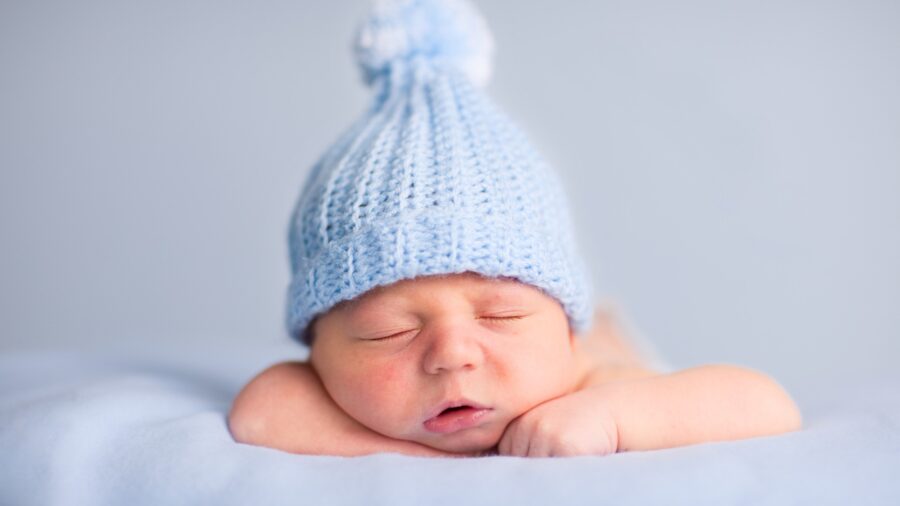 Need to send a new baby card asap? Send one right now in minutes. Postable will print, address, and mail it for you.
Skip straight to the section most useful to you: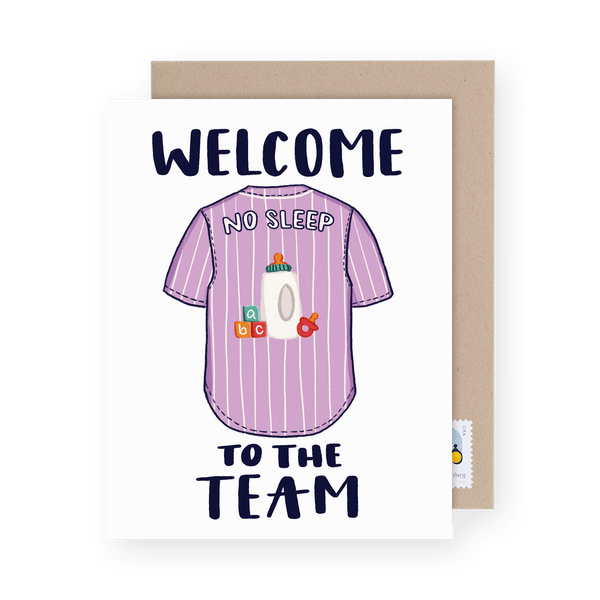 How to address a new baby card
Who are you supposed to address the new baby card to? The baby? The mom? The dad? The whole family? The answer is yes. We don't mean to confuse, but the answer to this question can be any or all of the above. Here are some ways to address a new baby card:
Dear Littlest One
Dear Baby [NAME]
Dear [MOM NAME] and [DAD NAME]
To the luckiest parents in the world
To a pair of new parents
To the sleepiest humans around
To the new mom and dad
To the whole [NAME] family
Addressing new baby wishes to the baby
You can address a new baby card directly to the newborn. This might feel a tad silly, but if you really go with it you can have a lot of fun. The message, if saved for the future, can be a really lovely keepsake for when the baby grows old enough to understand the meaning of your message. Just make sure to wish all the best to the whole family even if your message is addressed to the baby.
Here's an example of how to address and write new baby wishes to the baby:
Dear Little One,

I am so excited to welcome you into this world and into our family. I promise to take the title of Aunt with great responsibility and to always be there for you. You're incredibly lucky to have the greatest parents in the world: my sister (your mom) is the most caring human being on the planet. You are already so so so loved. I cannot wait to meet you in person and squeeze and smooch your tiny little cheeks. I wish you and your parents all the love and joy in the universe.

Until we meet,
Your future bestie for life aka Aunt Lucy

P.S. Get some sleep because you're bound for some pretty epic adventures.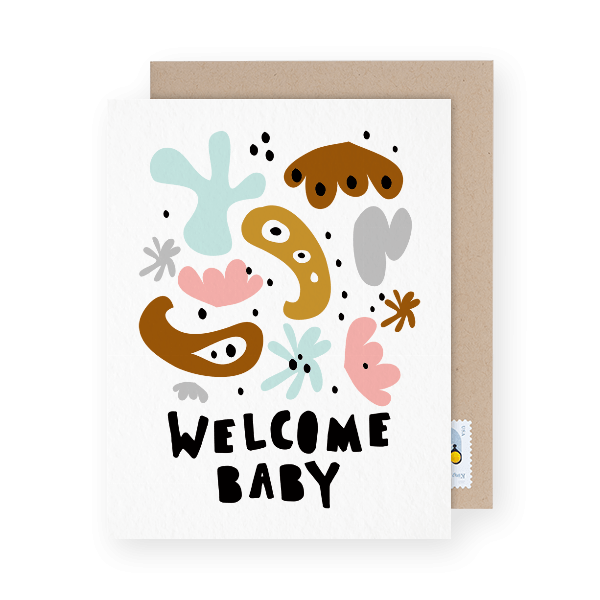 Addressing new baby wishes to the new parents
Alternatively, there's also nothing wrong with simply writing the new baby wishes directly to the new parents. Obviously, they'll be the ones receiving and reading the card in the mail. They're also likely the ones who could use the moral support in their time of sleep deprivation. If both parents are involved with the baby, it's best to address both of them in your card instead of singling out just one.
Here's an example of how to address and write new baby wishes to both parents:
To the new parents,

We wish the both of you all the happiness and love that comes with welcoming a brand new little human into this world. This incredible responsibility comes with endless joy that we are so happy to share with you both. Please take our sincerest congratulations knowing that though we may be far away, we are here for your whole family so please let us know if there's anything we can help you with. Can't wait to meet the little one next month, but until then please allot ten extra kisses a day from us to baby Summer.

With love,
The Goare Family
General tips on what to write in a new baby card
Before we get going with more sample messages on what to write in a new baby card, let's zoom out for a moment. Here, we've listed a few general tips to keep in mind when composing your card.
Regardless of who the card is addressed to, make sure to wish everyone involved your well wishes.
Jokes can offer a giggle to the new parents, but be mindful of your recipients. Be sure you know them well enough to know what will come off as humor and what may be taken as offense.
A new baby card is not the place to ask for details of the birthing experience, offer parenting advice, or include any mentions of the potential for more kids.
New baby wishes are so welcome, but don't feel like you must stop there. Sending along a gift for the baby or something to help the new parents can be a really nice (and appreciated) gesture.
If you live close by, consider offering a helping hand with chores, errands, or even simply leaving a frozen homemade meal.
Sample new baby wishes to use in your new baby card
Ok, you've decided on who you'd like to address the card to. You've got a general sense of what not to include in your new baby card and other ways to offer your well wishes (such as a helping hand). Now, let's take a look at some actual sample messages that will inspire your very own message.
RELATED: What to write in a baby shower card
Simple new baby wishes
1. Wishing you three all the happiness in the world!
2. So happy for your growing family! All my love to the newest family member.
3. Many congratulations on the birth of your daughter/son! May your family be constantly surrounded with love and joy.
4. Wishing you all a few extra hours of sleep and all the joy of a new baby!
5. Congrats on your new arrival. May all the stars align to bring your growing family health, love, and plenty of sleep.
6. Sending you three all my love. Cannot wait to squeeze those little cheeks!
7. Happy new parenting!
8. What a lucky baby to have parents like you!
9. Parenthood looks good on you!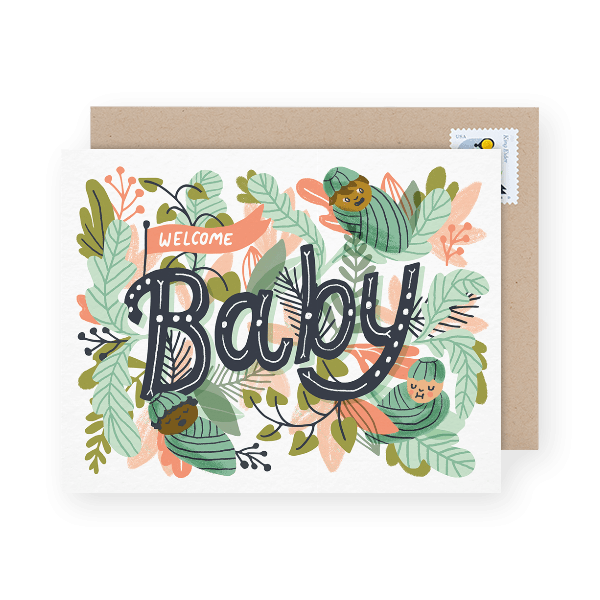 New baby boy wishes
10. The baby boy bun in the oven is finally done! Congratulations on becoming new parents to such a beautiful baby boy.
11. Congrats on the arrival of your new baby boy!
12. Baby boy, you stay on my mind… And I am forever grateful to get the chance to watch you grow. (When addressing the card directly to the baby)
13. I know how excited you two have been to finally welcome your new baby boy to the world. Know that I share in that excitement! Congratulations.
14. What a delight it is to finally congratulate your new little family on welcoming your new baby boy into the world.
New baby girl wishes
15. Welcome new baby girl [NAME]. I can't wait to meet you!
16. Congratulations to mom and dad on the arrival of the most lovable little girl.
17. A baby girl! How exciting to know that you could be parents to a future president.
18. I hope little baby [NAME] turns out just like her mamma.
19. Your little baby girl is already dressed better than me. Congratulations on the arrival of your newest fashionista!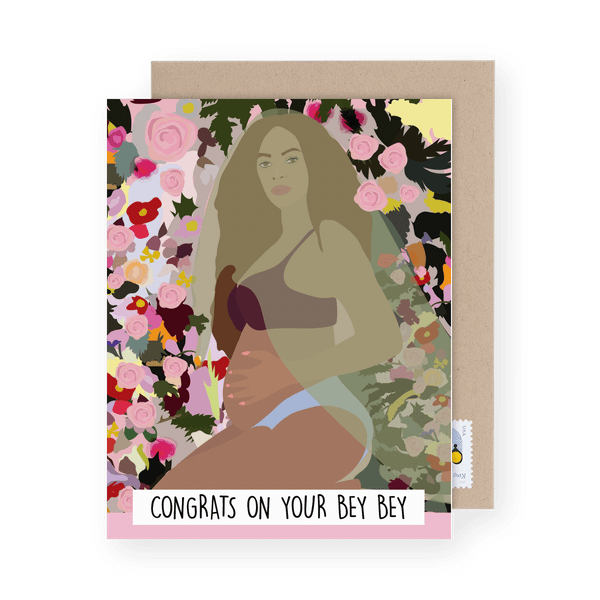 Funny new baby wishes
20. Who run the world? Your new baby girl! Congrats.
21. Wishing you all the best… And some rest.
22. Your bun is done! YAY!
23. I hope whatever mommy group you join isn't the worst.
24. Congrats on your little burrito! (That is what we're calling babies these days, right?)
25. Strong willed women, have strong willed babies… Good luck!
26. Hope you're getting used to a new kind of bottle service. Congratulations on the new babe!
27. It's not too late to name your baby after me.
28. Congratulations on making a tiny poop machine.
For the first baby
29. Congratulations on bringing your first child into this world.
30. Welcome to the new parents club! Sleepin' aint easy.
31. Congrats on becoming new parents.
32. All my love and well wishes to the brand new parents.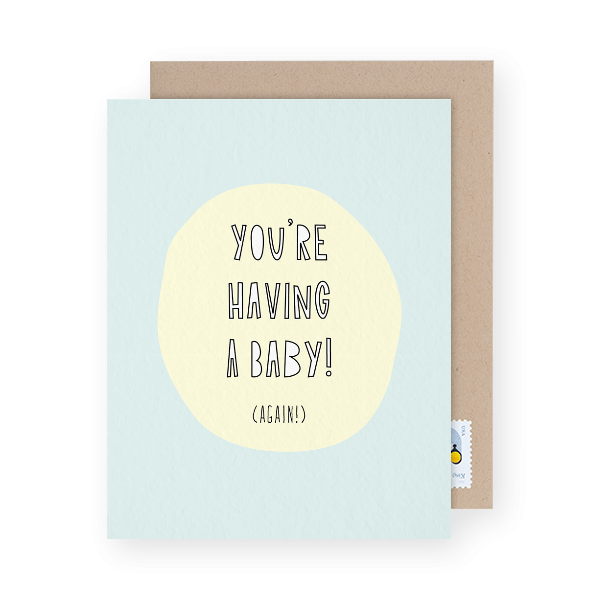 Don't forget a first Mother's Day card and a first Father's Day card!
If you're sending new baby wishes to a brand new mom and/or a brand new dad, don't forget to send them their first Mother's and Father's Day cards. This holiday will certainly hold new meaning for them both and a card to celebrate their new parenthood status will be very appreciated.
Send a delightful Mother's Day card in minutes. Postable will print, address, and mail it for you.
For someone already with children
33. Congratulations on creating another miracle!
34. Much love to your growing family of [four].
35. All the best to the newest addition to your lovely family!
36. Congratulations on baby [NAME]! I know [NAME] will learn to be the best big brother/sister.
37. Can't wait to watch your new baby grow and learn from your oldest. Siblings are a true gift.
For twins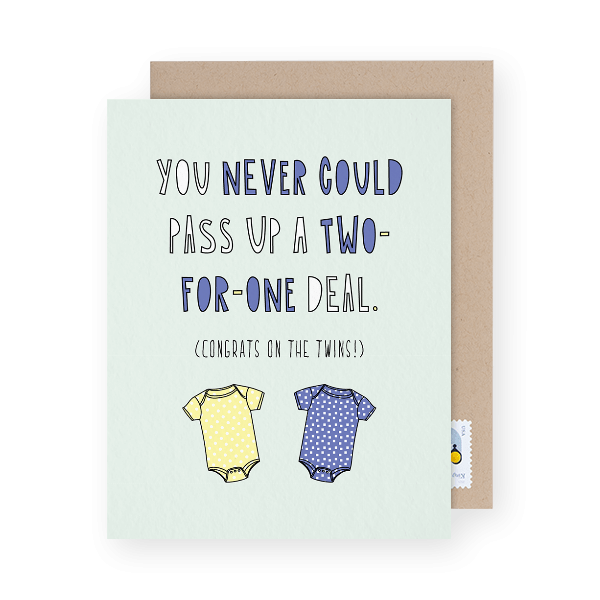 38. A double miracle! Congratulations on welcoming your new twin babies.
39. You never could pass up a two-for-one deal! Congratulations!
40. Double the love and double the fun. Congrats on the arrival of your twins!
For adoption
41. Wishing your growing family all the love in the world. Congratulations on adoption day!
42. I know how long and hard you two have worked for this moment. Wishing you both a happy and joyous adoption day!
43. Yay! Sending your new family so much love on your adoption day. I can't wait to meet little baby [NAME].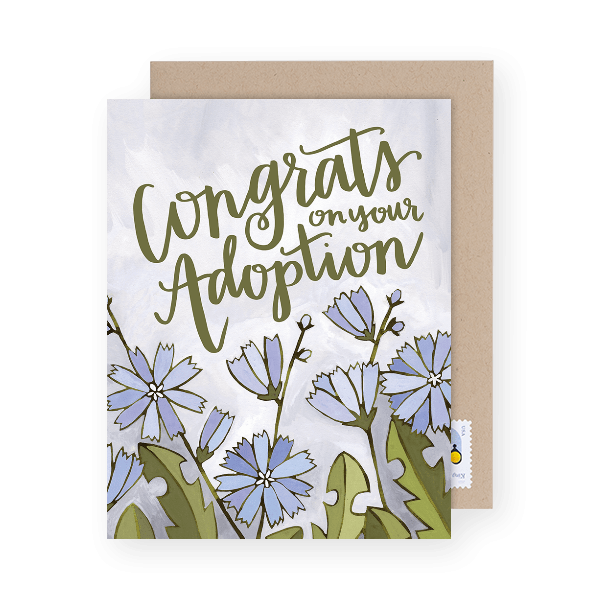 New baby quotes to use in your new baby card
44. "People who say, they sleep like a baby, usually don't have one." — Leo Burke
45. "Sometimes the littlest things take up the most room in your heart" – A.A. Milne
46. "Sleep when your baby sleeps. Everyone knows this classic tip, but I say why stop there? Scream when your baby screams. Take Benadryl when your baby takes Benadryl. And walk around pantless when your baby walks around pantless." — Tina Fey
47. "You know what the great thing about babies is? They are like little bundles of hope. Like the future in a basket." — Lish McBride
48. "A new baby is like the beginning of all things – wonder, hope, a dream of possibilities" – Eda J LeShan
49. "Sometimes the littlest things take up the most room in your heart." —Winnie the Pooh
50. "I love you forever. I'll like you for always. As long as I'm living, my baby you'll be." —Robert Munsch
51. "You can learn many things from children. How much patience you have, for instance." —Franklin P. Jones
Warm closings to end your message
There are as many ways to conclude a message – any message – as there are people. So feel free to close your card with whatever your heart desires. However, if you want some guidance we've got it.
RELATED: How to Sign a Letter or a Card: 74 Useful Examples
All our love,
Wishing your family the best,
Love,
Yours,
Here for you,
Take care,
With love,
With joy,
Need to send a new baby card asap? Send one right now in minutes. Postable will print, address, and mail it for you.