Attending a baby shower is a lovely way to celebrate someone you care about and the new loving journey they are about to embark upon. Writing baby shower card messages doesn't need to be something you overthink. With that said, if you're looking for a little guidance on your baby shower card message, we've got examples and tips to help you write the loveliest card of all time.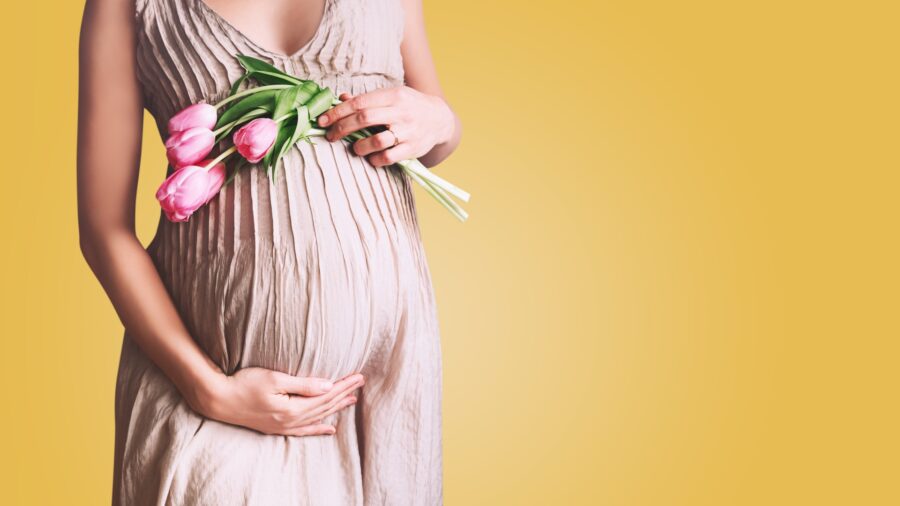 Tips on how to write baby shower card messages.
Writing the perfect baby shower card message isn't hard. In fact, the secret ingredient here is to write straight from the heart. The more sincere your message, the better. If you stick to that one rule, you'll be well on your way.
Two additional tips to help you write a stellar baby shower card message:
Write a draft before writing inside your card.
Approach humor with caution.
Pro tip: You can use Postable to write and send your card in minutes.
Postable will print, address, and mail your baby shower cards for you.
Draft the message.
Unless you're using Postable to write and send your baby shower card, you'll want to first write a draft on scratch paper. This way, you don't end up with scratches in the middle of your heartfelt message.
(When you use Postable to write your message, you'll be able to delete and re-write as much as you'd like until you're happy with it.)
Funny is good, so long as the mom-to-be thinks so too.
Everyone likes a good laugh, but make sure the mom-to-be shares your sense of humor before using a quote that'll upset her rather than bring her joy. Remember, you're not writing this card to amuse yourself, but to bring some love into someone else's life.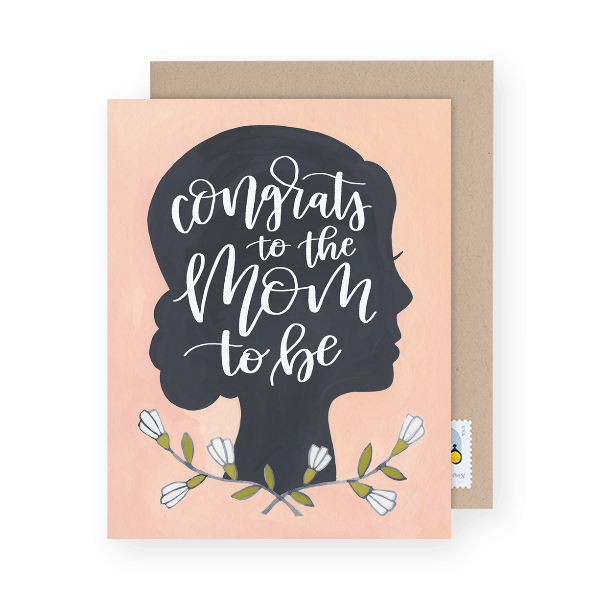 Sending your baby shower cards in minutes!
Personal snail mail used to mean having to buy stamps, write out envelopes, and sometimes even standing in line at the post office. Luckily, those days are long gone.
You can send your –– real, hold-in-your-hands–– baby shower card in minutes. Choose from a beautiful collection of cards, write your personal baby shower card message, and click send.
Postable will take care of the rest.
Postable will print, address, and mail your baby shower cards for you.
Ok, onto the actual message samples!
Traditional new baby shower card messages
Want to write something traditional in your baby shower card message? We got you.
Sending you and your growing family all the joy, health, and love in the world.
So happy for you!
Can't wait to shower you with so much love.
Oh happy day!
Blessings to you and the baby.
Wishing you and the baby a safe and healthy delivery.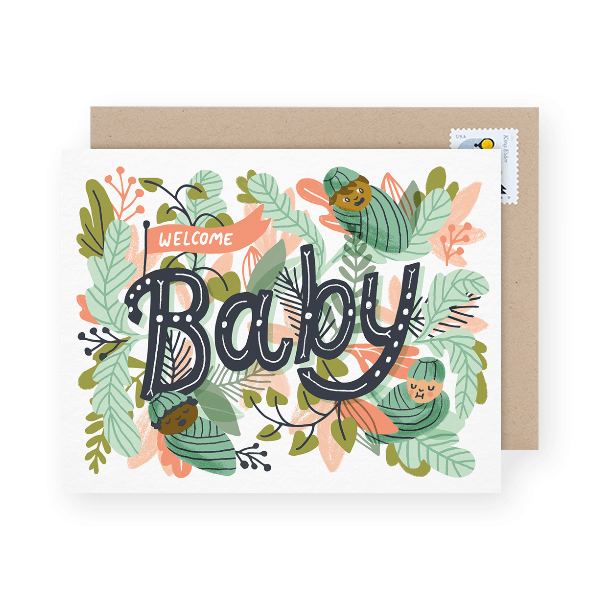 Baby shower messages for mom
While the baby shower card message is really concerned with the upcoming birth of the baby, the mom-to-be is the co-star. If you want to include a little message completely directed at her (which we think is totally appropriate) then here are some suggestions.
You are a glowing goddess of life! Wishing you a healthy birthing experience.
You are an incredible human and I'm so excited to witness your version of motherhood.
I am in awe of your joy for life and strength as an individual and can't wait to watch you share these qualities with your child.
You're going to make an incredible mom!
Messages for both parents-to-be
Pregnancy is a family affair. Acknowledge and help the parents celebrate the joy with a message directed at them both.
Y'all are the most incredible humans and you're going to make the most incredible parents.
With two loving moms like you, your kid already has everything they'll ever need.
Sending both of you all the sleep vibes in the universe… You're going to need it.
Two dads means double the fun. Your kid is one lucky little fella.
You two have been parents even before your pregnancy. You're going to be amazing.
Can't wait to watch the two of you grow into the incredible parenting duo I know you'll be.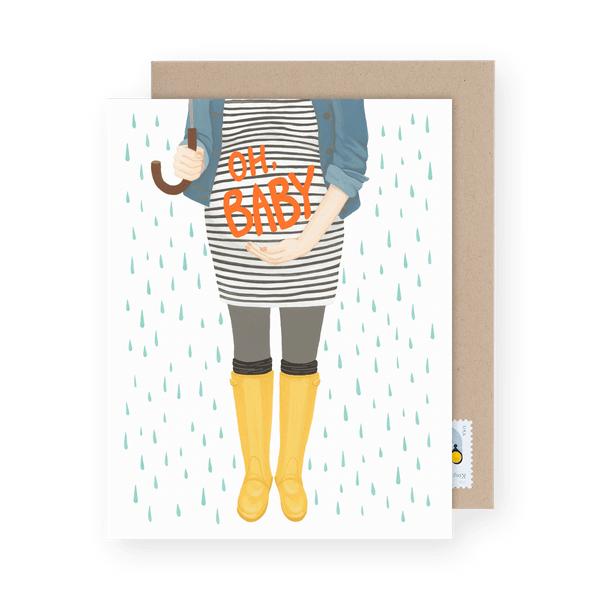 Funny baby shower wishes
Looking to bring a little humor to your baby shower card message? We're totally here for it, but as mentioned earlier make sure the recipient will find it funny. If you don't think mom-to-be will think it's funny, leave it out. Baby shower cards are often read aloud, so be sure you're OK with your funny message being heard by grandma.
Your kid is already better dressed than I am.
Sleep while you can!
Raising kids is like a walk in the park… A park that has LEGO pieces instead of trees and wet diapers instead of fountains.
Buckle up… Parenthood is calling.
Bottle service just took on a whole new meaning.
I really hope whatever mommy group you join isn't the worst.
Hope you're ready for a cutie with bootie that's filled with lots and lots of poopie.
Good work on all that baby making.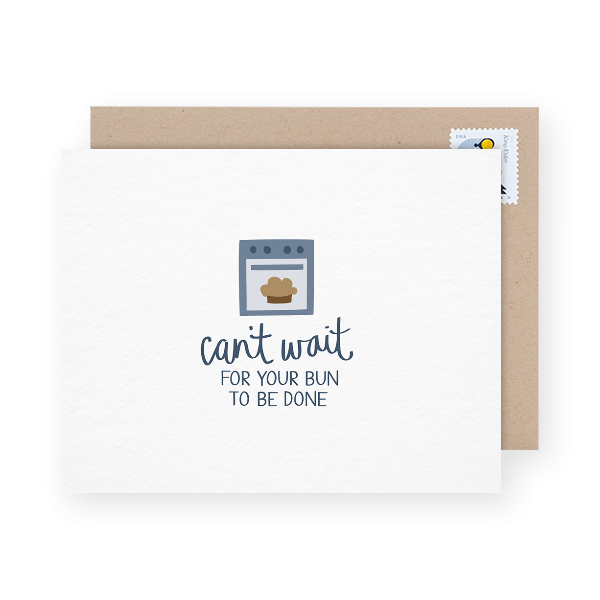 Baby shower wishes for girls
She hasn't even arrived and I'm already humming… "Isn't she lovely"?
A girl! Oh boy!
All the love, health, and joy to you and your baby girl.
Cheers to you and your baby girl!
A new little girl bestie just for me?! You shouldn't have! Congrats on your soon-to-be-here baby girl.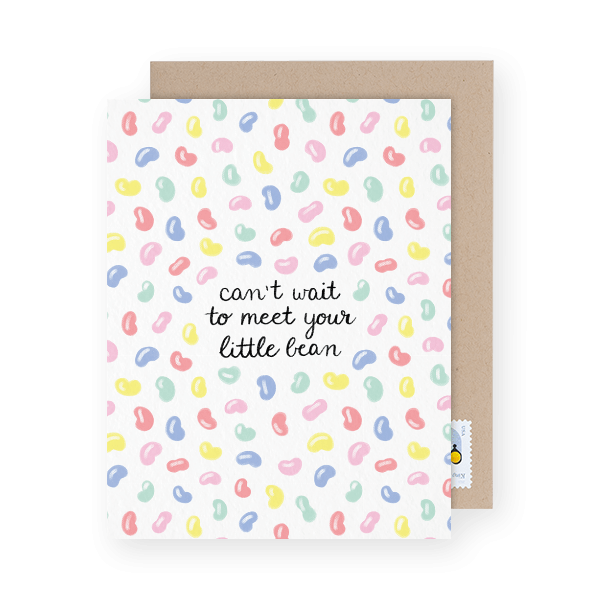 Baby shower wishes for boys
Sending your growing family love, health, and joy as you welcome your baby boy!
Wishing you all so much love and laughter with your new baby boy!
Cheers to many sleepless nights as you hold your newborn baby boy.
A boy! Oh boy!
Congratulations on your new baby boy; sending you our love!
A new little boy bestie just for me?! You shouldn't have!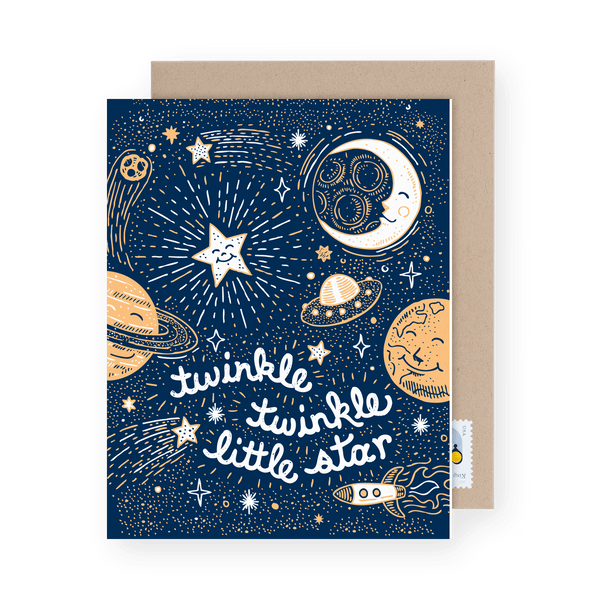 Quotes to use in your baby shower card message
Lots of famous folks have said a thing or two about babies in the past. If you're not looking to reinvent the wheel, you can use their quotes in your message.
"And though she be but little, she is fierce." — Shakespeare
"A baby is born with a need to be loved — and never outgrows it." — Frank A. Clark
"I love these little people; and it is not a slight thing when they, who are so fresh from God, love us." — Charles Dickens
"Having children is like living in a frat house — nobody sleeps, everything's broken and there's a lot of throwing up." — Ray Romano
"A child is a curly, dimpled lunatic." — Ralph Waldo Emerson
"Ah, babies! They're more than just adorable little creatures on whom you can blame your farts." — Tina Fey
"Babies are such a nice way to start people." — Don Herold
"With every newborn baby, a little sun rises." — Irmgard Erath
"There are times when parenthood seems nothing more than feeding the hand that bites you." — Peter De Vries
"What good mothers and fathers instinctively feel like doing for their babies is usually best after all." — Benjamin Spock
"Making the decision to have a child is momentous. It is to decide forever to have your heart go walking around outside your body." — Elizabeth Stone
Sample messages to use for a second or third baby
Is the mom-to-be getting ready to welcome a second, third, or fourth (or beyond) baby? Here are some sample messages you can use.
Third time's a charm right? Congrats on baby number three!
Congratulations on your growing family and baby number two!
Sending you and the baby all the health and love in the world.
You're a pro now; parenthood's got nothing on you. Congrats on baby number three.
Wishing you and your new baby all the best.
Congratulations! You're well on your way to putting together a family band.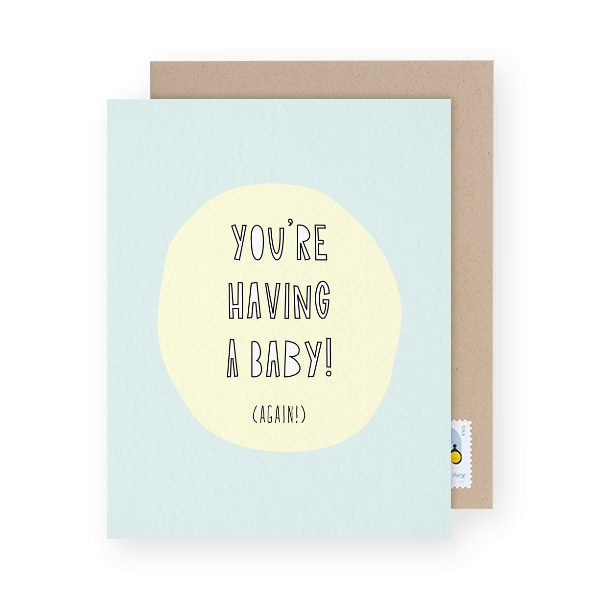 Baby shower card message to a coworker
You always did know how to get the job done! Congratulations on your baby.
Your most successful project yet; congrats on your baby.
Another impressive endeavor. We're all so excited for this next phase in your life!
Wishing you and your baby all the best. Get some much needed rest!
Many congratulations to you and your family as you enter this new phase of your life. Can't wait to see the pictures.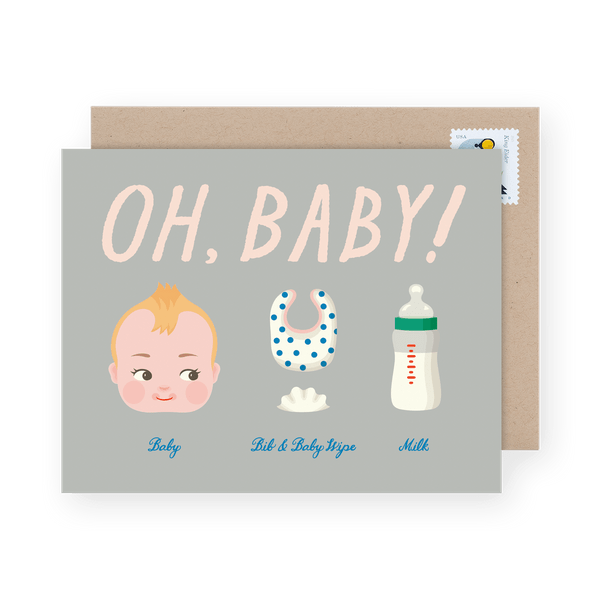 When you can't attend the baby shower
Though I'm not there in person, you can be sure I'm at your baby shower in spirit. Wishing you so much health and joy and love and everything good in this world.
Wish I could give you a hug in person, but this card will have to do. Congratulations on becoming a mama!
Sending you all my love from afar and you can be sure I'll be there in person before this diaper cake is all used up. Enjoy your baby shower and see you soon!
Though I can't be there to celebrate your baby shower in person, know that I'm thinking of you and your baby!
I won't be there to help you open the presents, but count me in two months from now helping you open the dirty diapers! Congratulations on becoming a mama!
When it's twins
You always were a sucker for a two for one deal!
We all knew you were an overachiever, but this is your greatest accomplishment. Congratulations on your twins!
Double the trouble, double the laughs, double the love, and double the vodka on the rocks, am I right?
Sending you and the twins so much love… And wishing you even more patience.
Two bundles of joy! Wow! Can't wait to meet them both.
So you're actually never sleeping again. That'll be fun! Congrats on the twinsies.
Double the trouble, but also totally double the fun! Sending you and the babies so much love.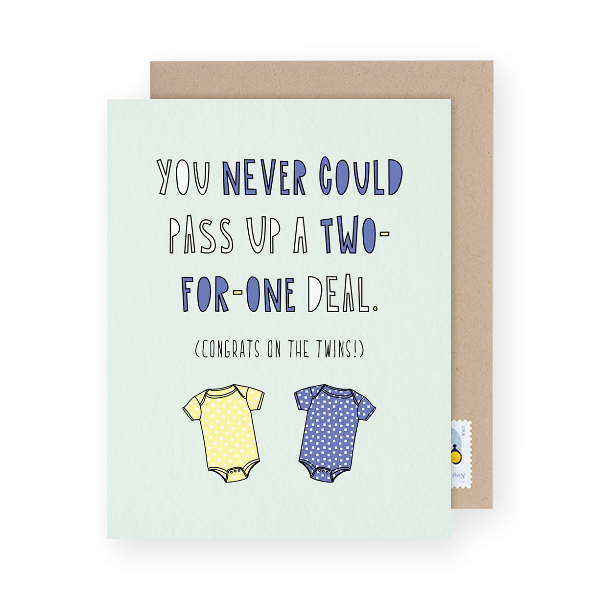 Adoption
Adoption day is often the happiest day of a family's life. Writing a heartfelt message of congratulations is a lovely way to help them celebrate.
Congratulations on the adoption of your newest family member. We're so thrilled for you all.
So happy for you and your family! The adoption of your child is just the beginning and I can't wait to see how you all grow together.
Sending you all my love on your adoption journey. I can't wait to meet your child and watch as you all grow into a new family.
All my love to you and your new child. Happy adoption!
Happiest day to you! Adoption day is here; I'm so thrilled for you all.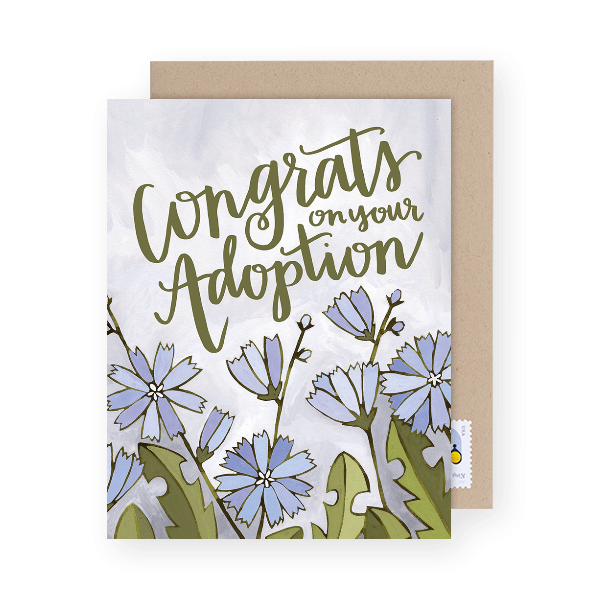 What do you write in a baby shower card for your best friend?
Baby shower card messages can be approached with nuance. If your bestie is having a baby shower, your message will likely be a whole lot more personal and unique to your relationship.
So happy for you!
You know your little babe is automatically my bestie too, right?
Can't wait to dress your newest babe in all my favorite onesies; it's pretty much my right as the kid's pseudo-auntie.
I already love your little one more than I could have ever imagined. Can't wait to meet them! Congratulations on becoming a mama.
I can't believe you're about to be a mom. Love you so much!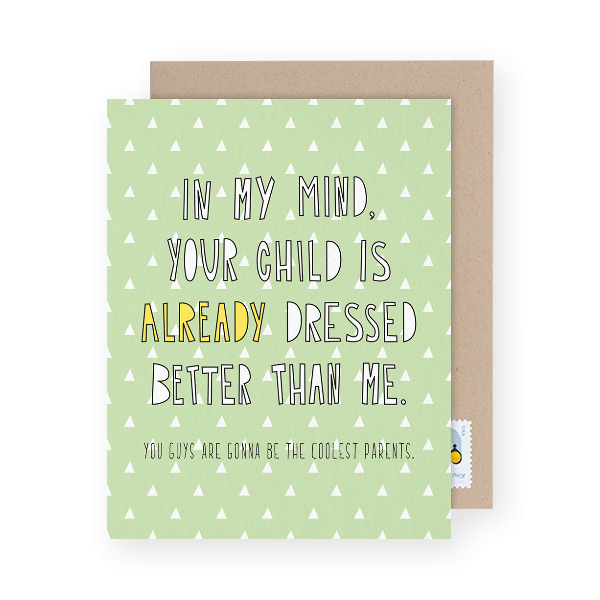 Final thoughts on baby shower card messages…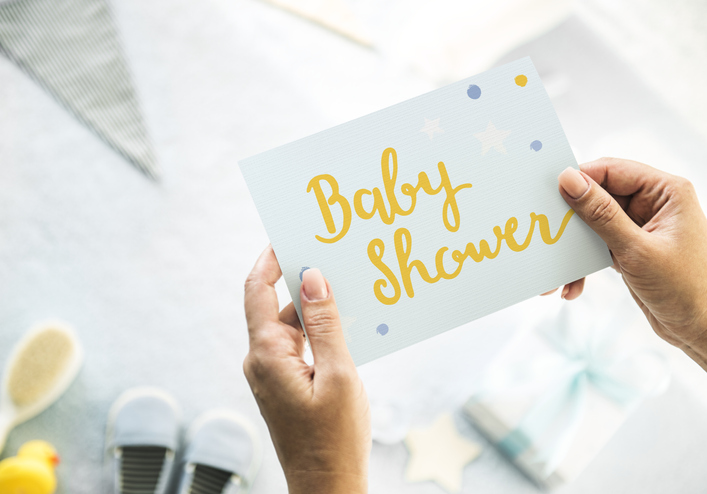 How to sign a baby shower card
The way you decide to sign the end of your baby shower card message will depend on the type of relationship you have with the recipient. The closeness and formality of this relationship will inform how personal you make your signoff.
At the end of the day, we say use whatever signoff that feels most inline with how you'd normally interact with the person. Here are a few signoff options to try on for yourself (and remember, we've written in quite a bit at length on how to sign off a card).
Casual signoffs:
Love,
Yours,
Your bestie,
Your favorite sister,
Your favorite childhood friend,
Hugs,
All our love,
Wishing you lots and lots of sleep,
Excitingly yours,
Less casual signoffs:
Warmly,
Kind regards,
Kind wishes,
All the best,
Tips on hosting a baby shower
Hosting a baby shower is so no small feat. If you've accepted this task, then you probably already know your way around a to do list. If not, get ready to get acquainted.
Let's take a look at a macro to-do list:
Select the date and time.
Solidify the budget and guest list.
Choose your theme.
Book your venue.
Send your baby shower invitations!
Map out the baby shower menu and decor.
Plan the itinerary.
There's lots to do and little time. Luckily, we've already written in great detail how to throw a baby shower with all the information you'll ever need while planning the special event.