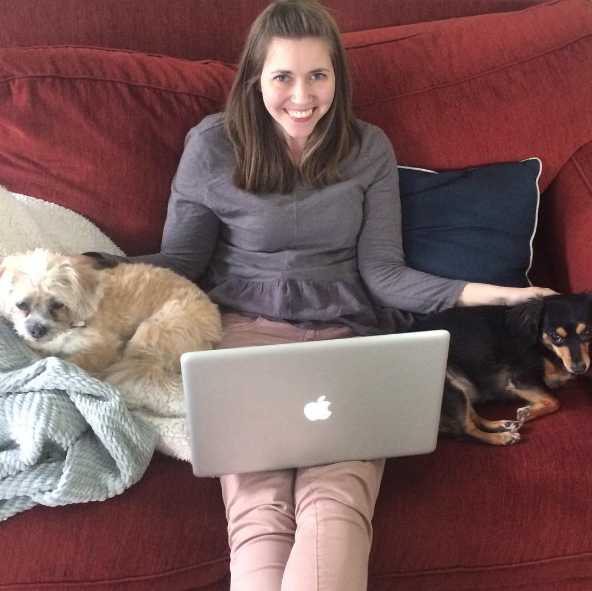 Leveret Paperie is a stationery company specializing in cheerful watercolor designs for every occasion. Based out of Charlotte, North Carolina artist Heather Strianese hand-paints the original artwork for all of Leveret Paperie's cards and strives to bring a bit of whimsy and joy to every design.

1. What's your favorite book?
Fiction: Leonardo's Swans by Karen Essex (I'm a sucker for historical fiction)
Non-Fiction: Letters to a Young Poet by Rainer Maria Rilke
2. Favorite movie?
You've Got Mail… perhaps it's better known as the "most life changing" movie for me instead of favorite. This movie gave me the idyllic dream of living in Manhattan which propelled me into the stationery design world.
3. Favorite TV show?
Currently: Younger
All Time: The West Wing
4. Favorite song?
Currently: Up & Up by Coldplay
All Time: Anything by Simon & Garfunkel
5. Favorite food?
Anything Italian… I married a New York Italian and we lived in Italy for 6 months, so I have a real weakness for prosciutto, pasta and gelato.
6. Drink of choice?
Bold Dry Red Wine
7. Go-to karaoke song?
My go-to for karaoke is to hide in the corner and hope no one drags me up to sing… If I have to sing I'd probably go for Shania Twain's "Man I Feel Like a Woman"
8. When did you realize you wanted to be a designer?
When I was 13, I decided I wanted to design a website (on Geocities 😂)… since then I loved everything about design. Being on yearbook staff during high school really sealed the deal for me wanting to pursue design as a career.
9. Did you go to design school or teach yourself?
I got my BFA in graphic design from Belmont University in Nashville.
10. If you had to describe your style with only three words what would they be?
Cheerful, Playful and Colorful

11. When did you start your company?
I started Leveret Paperie in 2012 as a side gig, but it became my full time passion in mid-2013
12. Where is your studio located?
In my house just north of Charlotte, NC
13. What's your favorite card of yours on Postable?
I love the Pineapple Birthday Card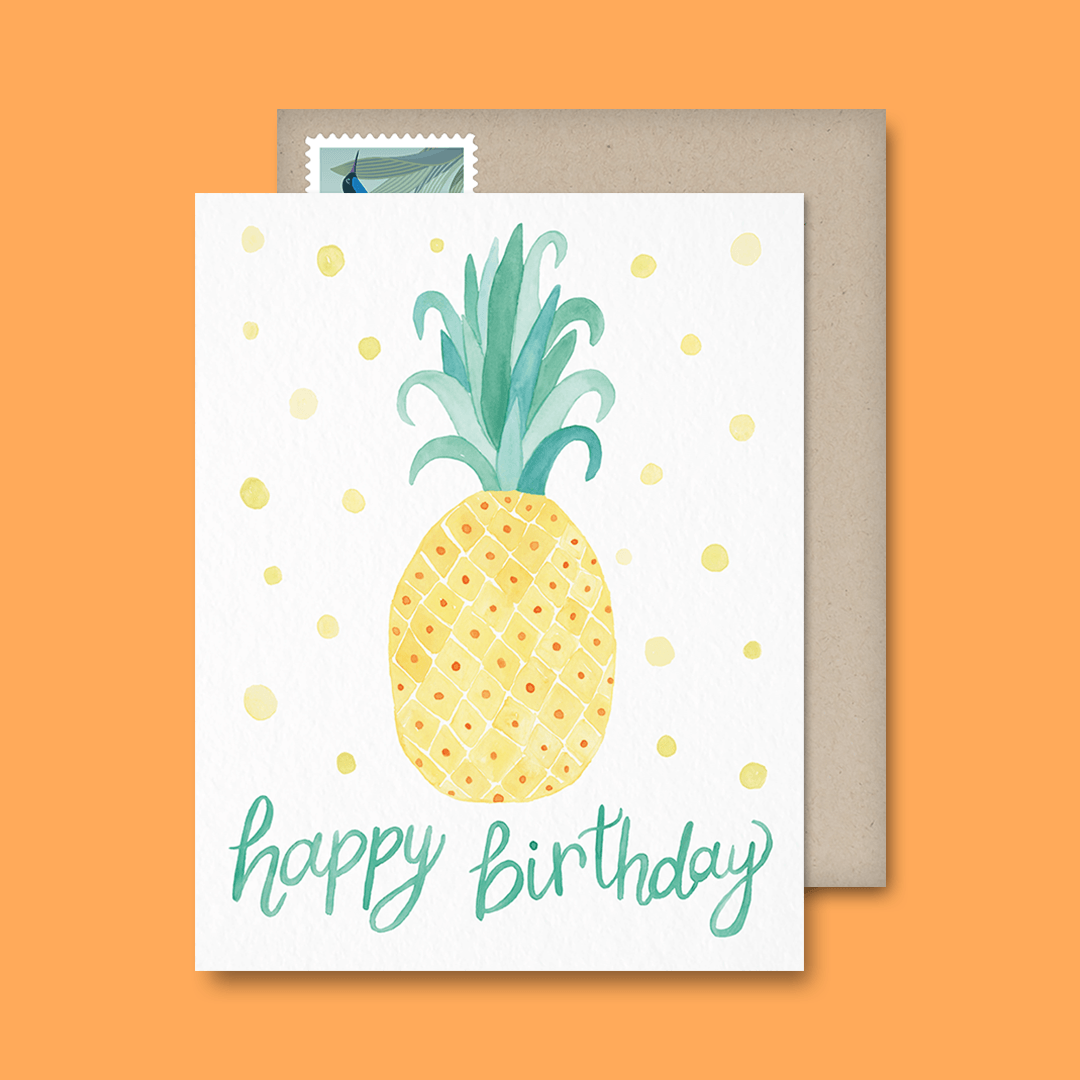 14. What artists, past or present, inspire your work?
I follow a number of talented illustrators. I absolutely adore Teagan White's work (especially her children's illustrations) and I can't get enough of Kim Parker's florals.
As far as fine artists go, Gustav Klimt's work always mesmerizes me.
15. If you had to choose a spirit animal what would it be and why?
My spirit animal is a rabbit… energetic and bouncy but a little shy.
16. When was the last time you laughed really hard and why?
I laugh pretty hard every day because I married a really hilarious man. He keeps me laughing all the time!
17. How would you spend your dream Saturday?
My dream Saturday would be very low key… beginning with a delicious brunch and ending with a great bottle of wine shared with friends over a bowl of pasta. In between, my ideal afternoon would be spent by taking a walk and reading in the park.
18. If you weren't allowed to work for 12 months, what would you do?
I might go crazy… I love my job! But, if you made me… I would do a lot of gardening and traveling. I'd love to go to Bali and Australia.
19. If you could live anywhere in the world where would it be?
At this point in my life… I am really happy living right where I am in North Carolina.
20. Was this questionnaire too long?
Just right!