The Paper Cub Co. is a line of modern greetings and paper goods, screenprinted in the USA. After being inspired to expand her greeting card collection under sister brand sass&peril, owner and designer Shannon Kennedy decided to launch a new line where she could offer a wider assortment of greetings and paper accessories. Thus, The Paper Cub Co. was born. Far from average, each card is screenprinted and bears a beautiful texture that you can see and feel. A little design sophistication mixed with fun is what we aim for, and we hope you'll enjoy our cards as much as we love making them!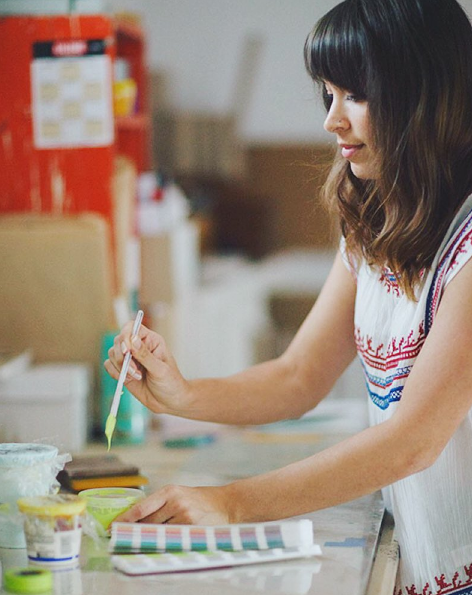 Image taken from The Paper Cub's Instagram @thepapercub

1. What's your favorite book?
Hard to pick a favorite, but I am currently reading The Girl With All The Gifts.
2. Favorite movie?
Again, ooof, just one? Nacho Libre, because it never fails to make me LOL.
3. Favorite TV show?
Game of Thrones.

4. Favorite song?
Ooooh, that is hard, hard, hard. Can I cop out and pick an artist that I am currently loving? Ok, then FKA Twigs 🙂
5. Favorite food?
6. Drink of choice?
Coffee.
7. Go-to karaoke song?
"Need You Now" by Lady Antebellum. So random, but I can sing the crap outta that song AND it is fun to do with a partner.

8. When did you realize you wanted to be a designer?
When I realized I could make a career out of "coloring", as my Dad likes to say.
9. Did you go to design school or teach yourself?
I went to UCF and completed their design program mastering the fundamentals, but so much in the end technique-wise is self-taught.
10. If you had to describe your style with only three words what would they be?
11. When did you start your company?
In 2012.
12. Where is your studio located?
Orlando, FL
13. What's your favorite card of yours on Postable?
Probably my Happy F*#&ing B-day card 😉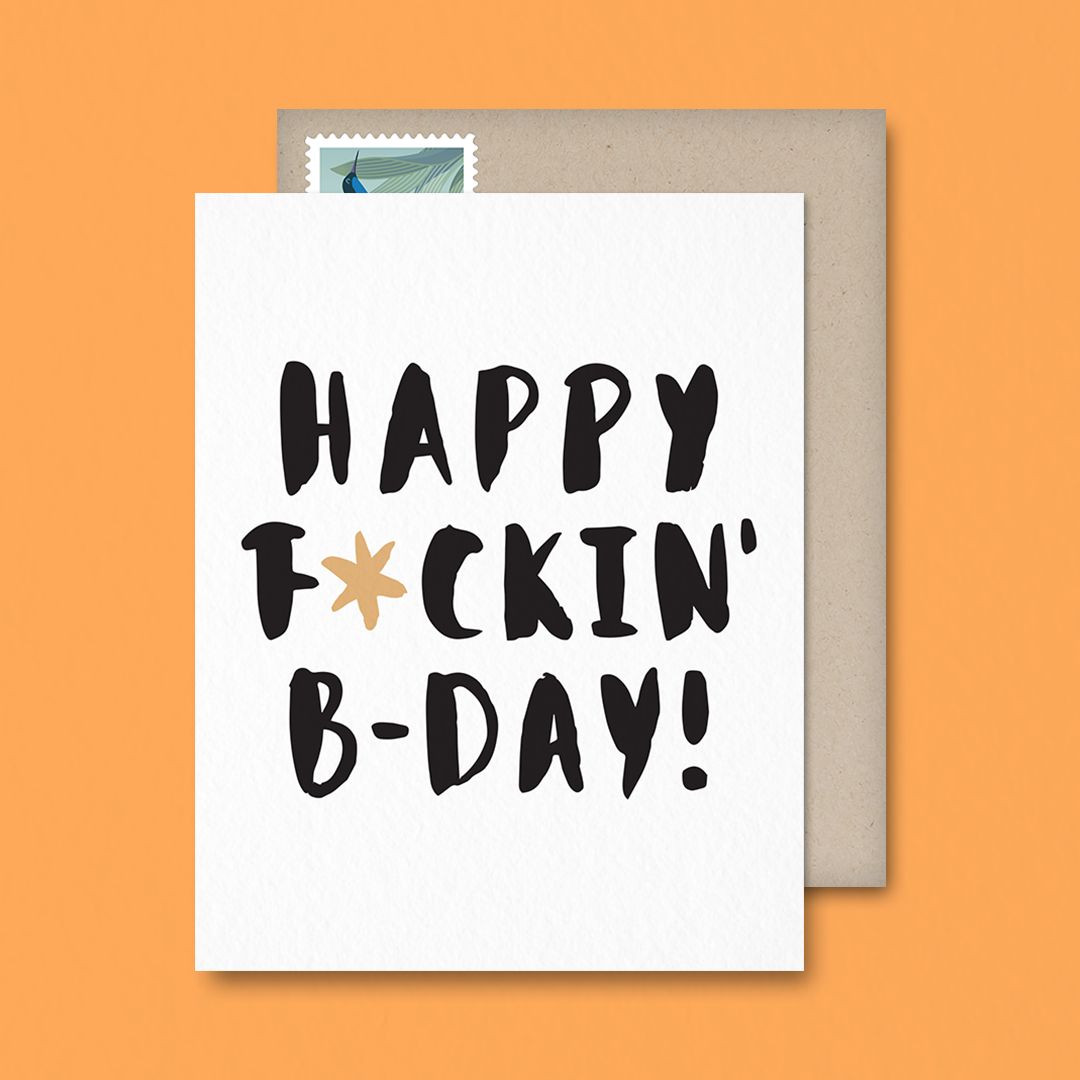 14. What artists, past or present, inspire your work?
I pull inspiration from many places, I would not say it is one person in particular. I do admire the gumption and artistic risks taken by street artists, pop artists, and abstract artists.
15. If you had to choose a spirit animal what would it be and why?
A wolf, because they can roll solo, but they thrive in their pack.
16. When was the last time you laughed really hard and why?
Watching Drunk History, so good.

17. How would you spend your dream Saturday?
Hanging out with my kiddo, friends, and family eating good food and enjoying each other's company!
18. If you weren't allowed to work for 12 months, what would you do?
Take lots of dance classes, volunteer, plant a garden, travel, maybe even foster some children or be a "big sister".
19. If you could live anywhere in the world where would it be?
On an island off the coast of Spain.
20. Was this questionnaire too long?