Sandra Picco Design is a one-woman graphic design studio, specializing in design for special events. Sandra has a fresh, modern aesthetic and a penchant for stationery design and pretty paper. She is a snail mail enthusiast who still believes in handwritten notes and letters and the seemingly lost art of putting thoughts on paper.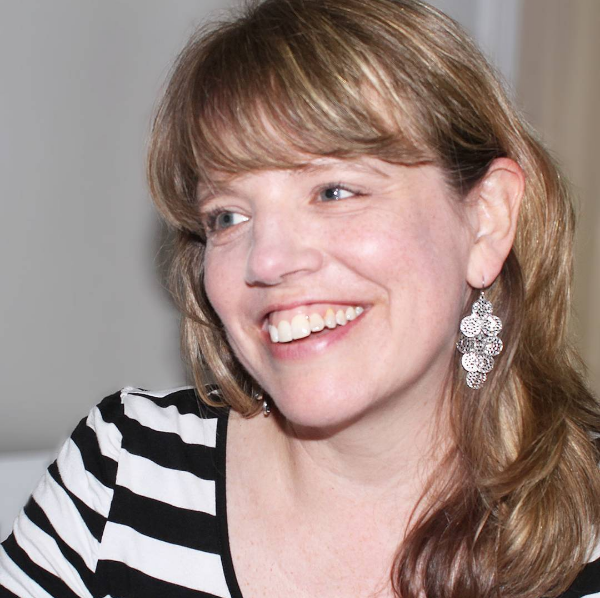 Checkout Sandra Picco's collection of cards on Postable.
1. What's your favorite book?
It's hard to choose just one (I read a LOT!), but I'm currently loving The Art of Racing in the Rain by Garth Stein.
2. Favorite movie?
The Breakfast Club

3. Favorite TV show?
Outlander (also a favorite book!)
4. Favorite song?
Don't Stop Believin' by Journey. It's just timeless.
5. Favorite food?
Anything Thai
6. Drink of choice?
Coffee. No, wine. No, wait, coffee…

7. Go-to karaoke song?
I don't have one! Should I?
8. When did you realize you wanted to be a designer?
I was working toward a degree in Art Education until my senior(!) year in college. A design professor asked me why I wasn't pursuing graphic design and that was all I really needed to hear. In my heart, I knew that's where my passion was. Luckily, I had more than enough design credits, so it was a relatively painless switch (for me AND my shocked parents).
9. Did you go to design school or teach yourself?
A little of both, actually. I was in school when digital design was in it's infancy (dinosaur times) so while I have a formal education in graphic design, I had to learn a lot on my own after graduation.
10. If you had to describe your style with only three words what would they be?
Modern, Fresh, Classic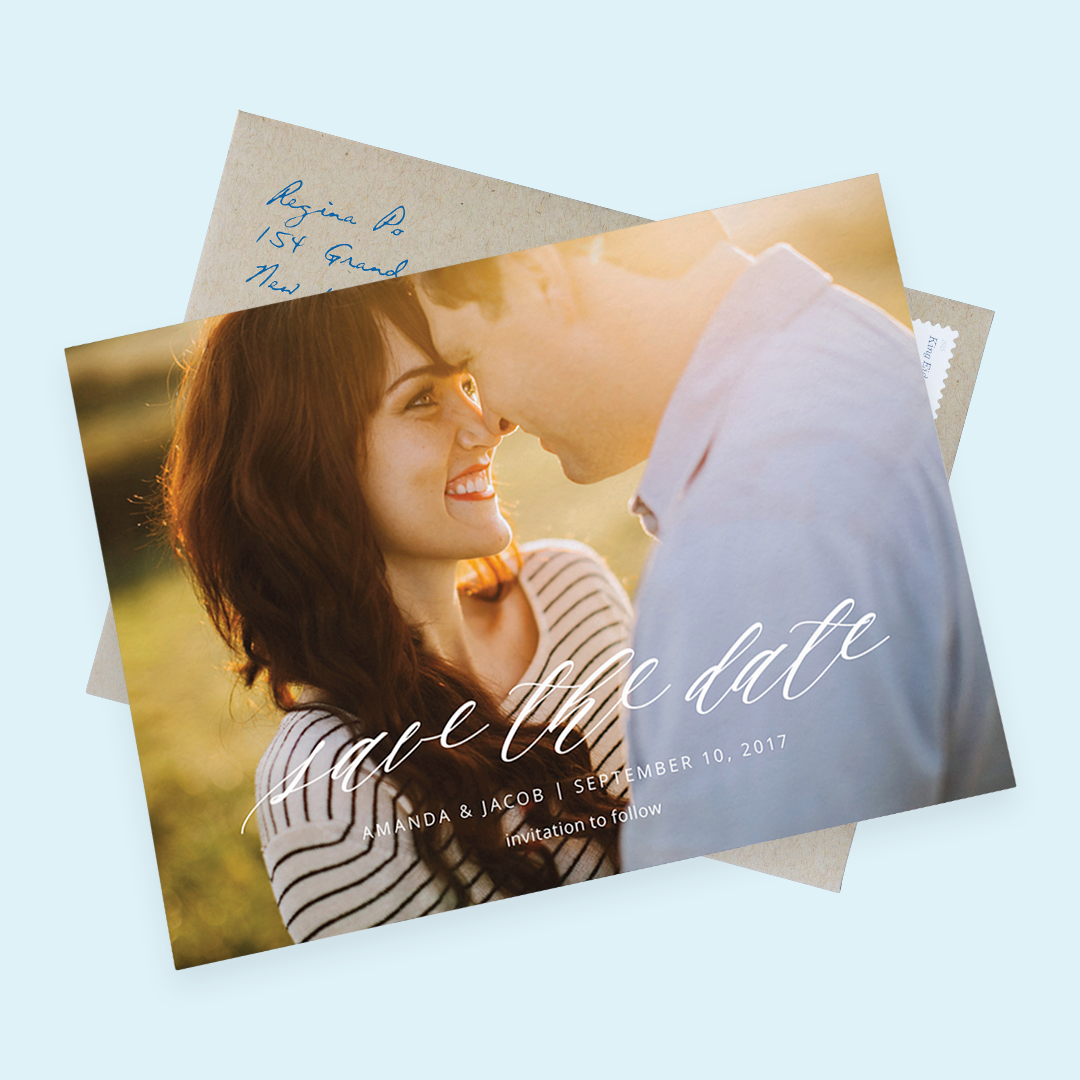 11. When did you start your company?
2010
12. Where is your studio located?
Coastal New Jersey (aka "Down the Shore")
13. What's your favorite card of yours on Postable?
Winter Landscape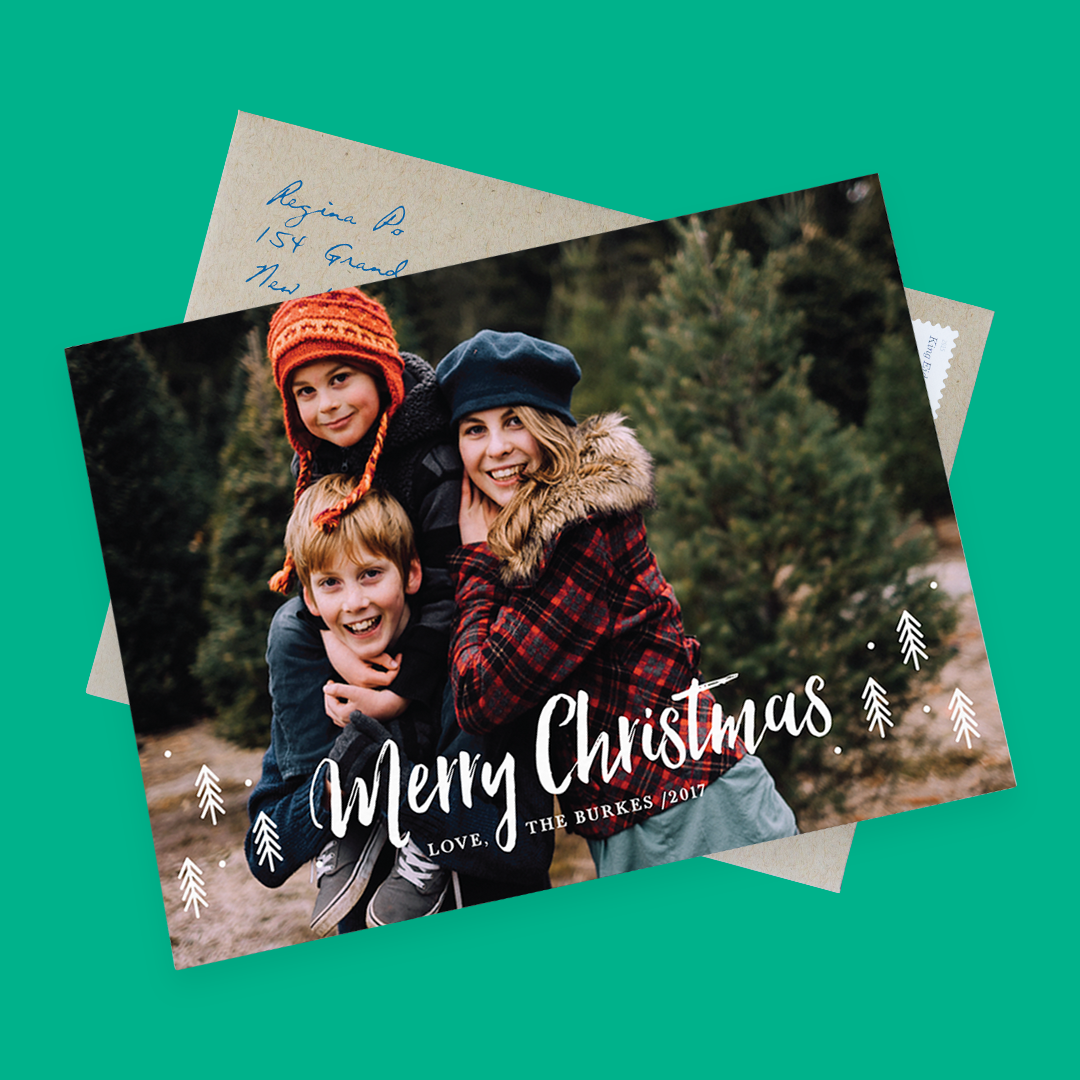 14. What artists, past or present, inspire your work?
I'm continually inspired by iconic graphic designers (Paul Rand, Milton Glaser) but also artists like Monet, Van Gogh and Paul Klee…forward thinkers so ahead of their time!
15. If you had to choose a spirit animal what would it be and why?
My German Shepherd. She's equal parts fierce and funny!
16. When was the last time you laughed really hard and why?
Probably a few days ago because of something my husband said. He makes me laugh a lot.
17. How would you spend your dream Saturday?
Sleep late, go to brunch, then sit on the beach with a good book.
18. If you weren't allowed to work for 12 months, what would you do?
In no particular order: volunteer, exercise and spend time with friends and family. And probably do a fair amount of shopping.

19. If you could live anywhere in the world where would it be?
Italy
20. Was this questionnaire too long?
No, it was fun