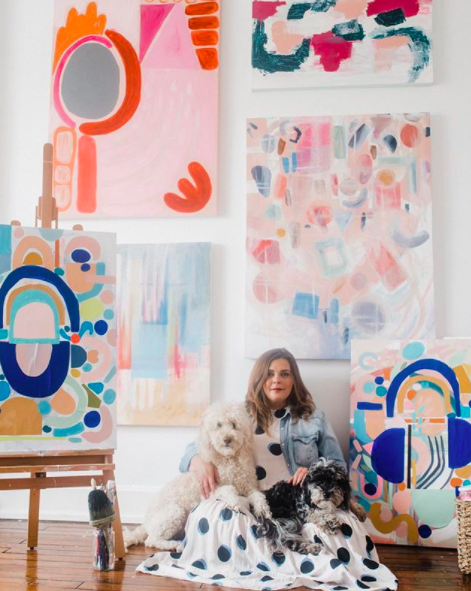 In 2011, curiosity got the best of Kristen and she purchased a 1925 Chandler + Price Platen Letterpress from Lexington, KY and hauled it all the way back to Mississippi on a tiny trailer with just one other person as her letterpress-moving sidekick. With the press acquired she decided to open up Thimblepress. Not only is Thimblepress a letterpress studio, it is an art studio, sewing studio, design studio, woodworking studio, and basically anything creative that Kristen wants to try her hand at next.
See the entire Thimblepress collection on Postable & send a card to someone you love.
1. What's your favorite book?
Currently: Essentialism by Greg McKeown
2. Favorite movie?
Oh gosh! I don't have a lot of favorites, so all of these questions are going to be hard. Humm, I do love the animated movie UP, Beauty and the Beast (animated version), Mary Poppins, and I do love Alfred Hitchcock films. I have a DVD collection of all of his work. One of my favorites of his is Rear Window.
3. Favorite TV show?
Friends. I could watch it over and over again. It is the show I put on in the background.

4. Favorite song?
I don't really have a favorite, as I associate songs with memories, so this is a hard one. I do love Florence and The Machine's albums, Lungs (2009) & Ceremonials (2011). I listened to those albums on repeat when I first started printing on my letterpress. I would print for hours upon hours at a time and Florence and The Machine was always coming out of my speakers.
5. Favorite food?
I would say a really good ground-beef taco with cheese, lettuce and tomato.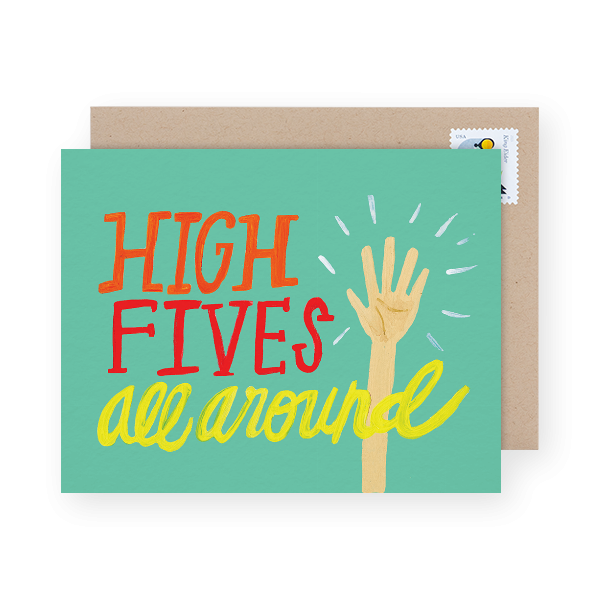 See the Thimble Press Collection here
6. Drink of choice?
La Croix or Perrier sparkling waters. I probably drink five or six a day. ha!
7. Go-to karaoke song?
Humm, I am better as a back-up dancer, but If I had to choose it would probably be Jolene by Dolly Parton
8. When did you realize you wanted to be a designer?
I think I have known since I was young I wanted to be an artist. I dressed up as an artist for my kindergarten career day and pursued art always in school. I think the word "designer" was never associated with myself until I entered the graphic design program at Mississippi State University. So I guess it wan't until I got in that program that I truly understood what design is and what good design is capable of. I like to call myself an artistic designer. I am both an artist and designer, but the two definitely have different characteristics that can often overlap to boost one another up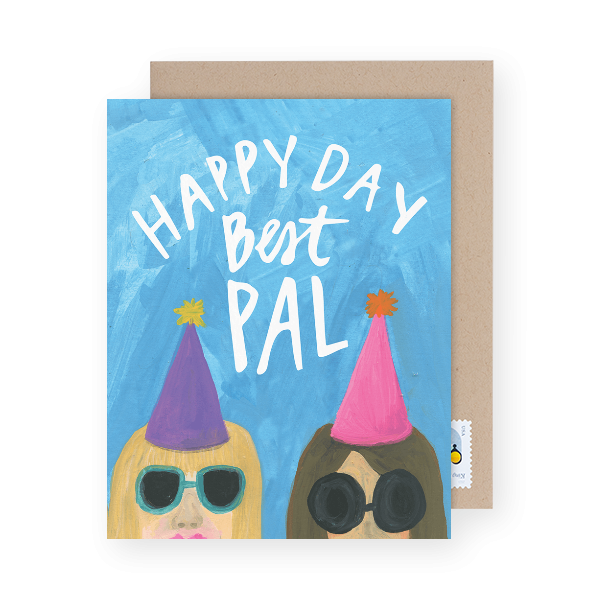 See the Thimble Press Collection here
9. Did you go to design school or teach yourself?
I attended Mississippi State University and graduated with a Bachelor of Fine Arts with an emphasis in graphic design.
10. If you had to describe your style with only three words what would they be?
eclectic, colorful, bold
11. When did you start your company?
January 2012
12. Where is your studio located?
In downtown Jackson, MS in two of the oldest buildings in our city.
13. What's your favorite card of yours on Postable?
I know this may sound crazy, but I love the floral on the "I am really sorry" card with the black background and white lettering. It is one of my favorite cards.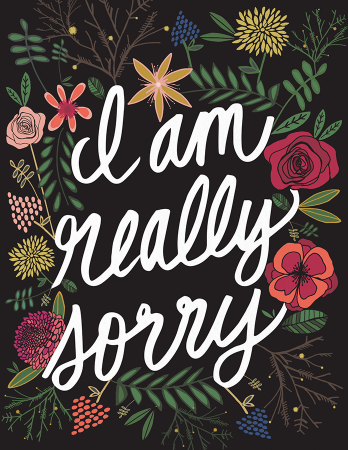 See the Thimble Press Collection here
14. What artists, past or present, inspire your work?
Alexander Girard, Charley Harper, Georgia O'Keeffe, Walter Anderson, Wassily Kandinsky, Henri Matisse, Pablo Picasso, Claude Monet, Vincent Van Gough, Andy Warhol, Gustav Klimt, Charles & Ray Eames, Mary Blair, Frida Kahlo, Jeff Koons, Eyvind Earle
15. If you had to choose a spirit animal what would it be and why?
Definitely my goldendoodle, Willow. She has a very good life. ha! If not Willow, I would want to be a red fox. They are rare to see, and if they cross your path they are supposed to be good luck.
16. When was the last time you laughed really hard and why?
O gosh – I laugh so much, so this is going to be really hard to narrow it down to one time. I think it had to be when recently, Celine, our sales director at Thimblepress®, and I were stranded in Charlotte, NC because our flight had been so delayed out of NYC from NY NOW due to the blizzard that come through. We had to go to Walmart at midnight (it was the only thing open) and get clothes to wear and sleep in because we did not have our luggage. Everything I bought was all neon and when I put it on I looked like a giant highlighter. I think water came out of my nose when I laughed.
17. How would you spend your dream Saturday?
I love flea marketing on Saturdays. I would do it every single day if I could, but then I guess it wouldn't be special anymore. I wish the Rose Bowl Flea Market in Pasadena, CA could be transported to Jackson, MS. I have been twice with my cousin Audrey and it is amazing. It is only once a month and it is a great place to just walk around and be inspired, laugh and reminisce.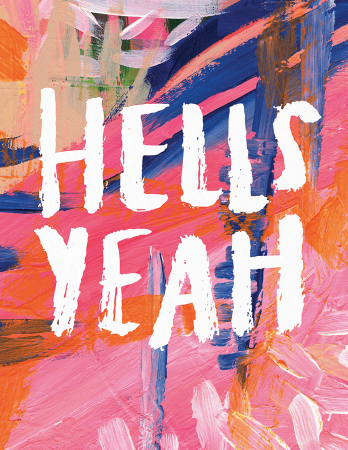 See the Thimble Press Collection here
18. If you weren't allowed to work for 12 months, what would you do?
I would probably go crazy. I would have to do something I wouldn't be able to just sit. I would most likely travel the world with a friend, learn to play guitar and paint a lot.
19. If you could live anywhere in the world where would it be?
I have actually thought about this lately and haven't come to a conclusion. I definitely think somewhere with a large body of water, maybe on a coast?
20. Was this questionnaire too long?
No way!