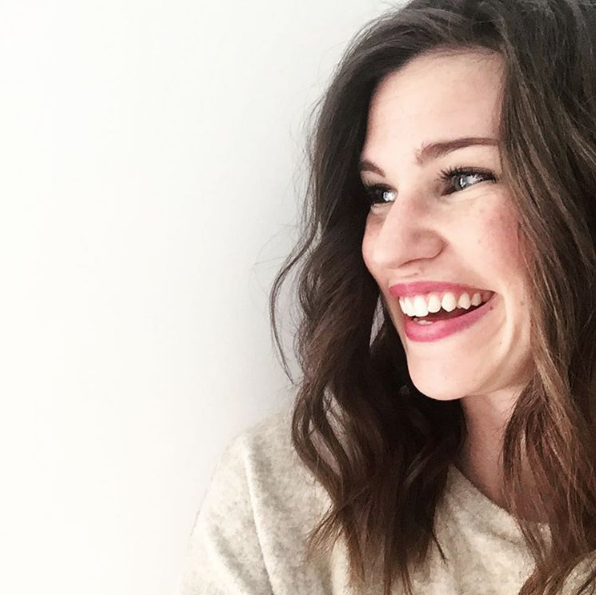 from Green Tie's Instagram
Green Tie Studio is a modern design house specializing in bespoke wedding stationery, hand-painted paper goods and custom business branding and web development. Mattie Tiegreen (pronounced just as it looks, like a green tie) is a small-town Georgia native, an addicted green tea drinker, drinker of margaritas and lover of genuine people. Mattie's work has been featured on blogs such as Design*Sponge, The Every Girl, and The Knot.
1. What's your favorite book?
Big Magic by Brene Brown
2. Favorite movie?
When Harry Met Sally

3. Favorite TV show?
FRIENDS
4. Favorite song?
Mary Jane's Last Dance by Tom Petty
5. Favorite food?
Sushi!
6. Drink of choice?
Pineapple margarita

 7. Go-to karaoke song?
Mary Jane's Last Dance by Tom Petty 😉
8. When did you realize you wanted to be a designer?
My earliest "art" memory is entertaining myself on a car ride to Disney World with a brand new pack of Crayola crayons and some Hello Kitty stickers so I suppose then! I've been 'making stuff' ever since.
9. Did you go to design school or teach yourself?
Completely self-taught (I was a teacher in my past life)
10. If you had to describe your style with only three words what would they be?
Minimal
Fresh
Thoughtful
11. When did you start your company?
I opened an Etsy shop in 2009 when I started teaching and quit in 2013 when it became my full-time job! It's been a wild ride since then but I still love it just as much as I did when I began.
12. Where is your studio located?
Right now I live in Raleigh, North Carolina but we'll be moving again this year!
13. What's your favorite card of yours on Postable?
"I love you more than bacon" – I made it as a birthday card for my husband (the only thing I love more than bacon) and it ended up being a big hit 🙂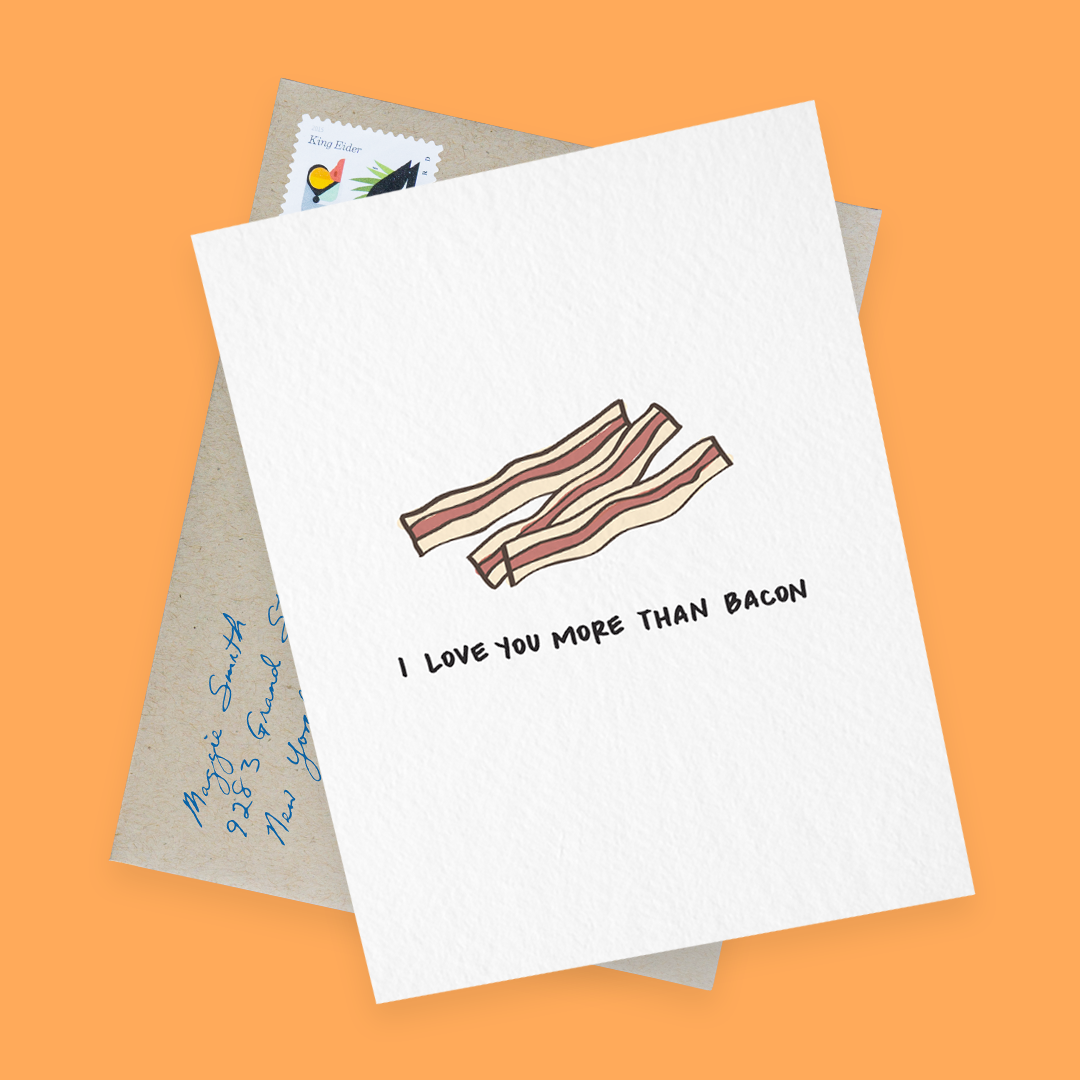 14. What artists, past or present, inspire your work?
I have always loved Georgia O'keefe – she was the first "real" artists I learned about as a kid. Although I don't paint flowers, I so appreciate the linear quality of her work and her use of saturated colors.
15. When was the last time you laughed really hard and why?
New Year's Eve when my husband took a boomerang video of him blowing one of those annoying party blower horns in my face from my left and it went through my hair and under my nose like a mustache. I was literally crying I was laughing so hard. And now typing it, it sounds suuuuuper dumb. Must've been the champagne.
16. How would you spend your dream Saturday?
I would wake up without an alarm, drink 2 or 3 cups of coffee on the sofa with my husband, read a little, go to yoga, spend the day hiking (preferably in the mountains) in sunny 70º weather and then make it back in time for a delicious date night dinner with cocktails AND dessert.
17. If you weren't allowed to work for 12 months, what would you do?
Oh my gosh – what a beautiful thought. I would wake up every day without an alarm, drink 2 or 3 cups of coffee on the sofa with my husband, read a lot, go to yoga, start and maintain a garden, cook new recipes, paint for fun, visit my friends unexpectedly, call my parents more. Do I have a budget? If not, I'd travel once a month – Brooklyn, Portland, Austin, Asheville, Denver, San Francisco, Napa, Maine, and then some overseas stints in London, Scotland, Ireland, and – I don't know – South Africa.
18. If you could live anywhere in the world where would it be?
Portland, Oregon – hoping to make that a reality this year!
19. Was this questionnaire too long?
It was fun!
Check out the rest of Green Tie Studio's card collection on Postable and send a card right now.