A phone call is so 2008 and a text doesn't always do it. Snail mail is back. For when there's no actual occasion, but you really just want to send a hello. These cards are your best bet.
1. Hey Hi Hello
How many different ways can you possibly say the same thing?! Well, add a fourth way because the adorable little human waving from inside that strange window is it. Send this aw-dorable hello greeting card by E. Frances Paper to someone right now.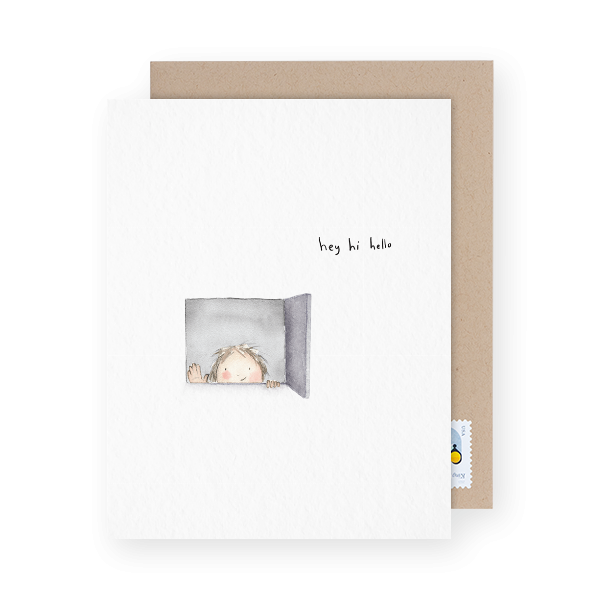 2. Hellllooo bright colors!
You could say hello OR you could say HELLO! This funky and colorful hello card will give your friend all the bright feels that they didn't even know they needed. Write your personal message (don't forget to say hello!) and send this card right now.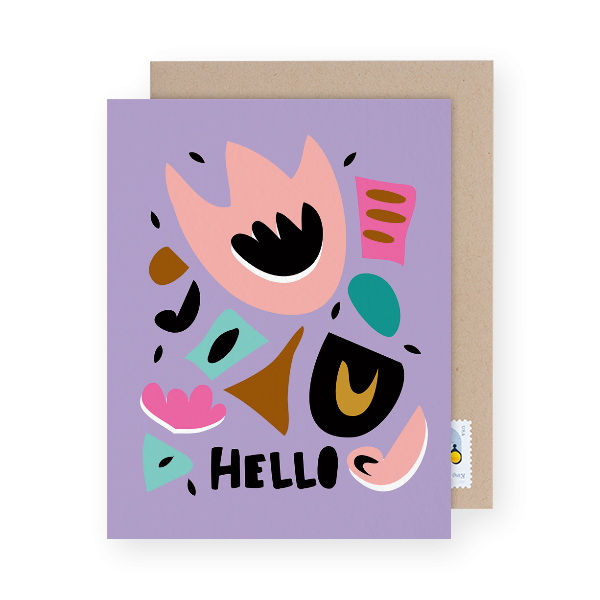 3. A thought to say hello!
Sure, you could send a text 'hello' but that wouldn't be nearly as fun! The illustration on this hello greetings card by Ashkahn is simple, but oh so whimsical it may just cause uncontrollably smiling.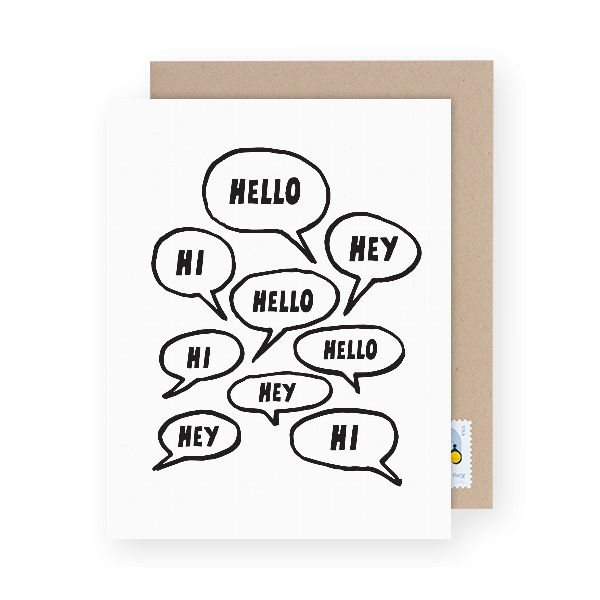 4. Aloha!
The beach is calling. The perfect hello card for when you're in a beach kind of mood (which is all the time of course). Send this Aloha card by Small Adventure to someone who could use some chill feels.
5. Typography HI.
Simple and crafty! We love the use of the bold typography and simple color scheme to highlight the HI. Sometimes your thoughts may feel a little jumbled and all you can get out is a simple: HI. This card totally gets you. Send it here.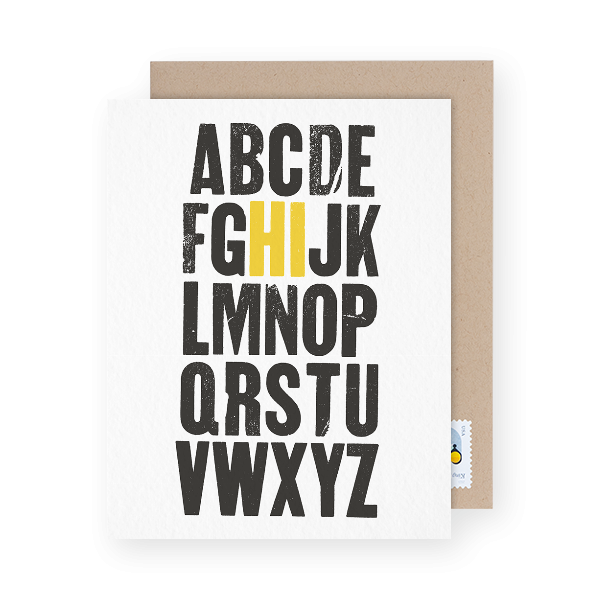 6. Hello calculator
The math lovers in your life will appreciate this greeting card like you wouldn't believe! Write your personal message and send this card here.
7. A golden hello.
This gold and blue illustration by Erika Firm is what dreams are made up of. It's the perfect card to brighten someone's day and let them know you're dreamin' up something good. Send this card here.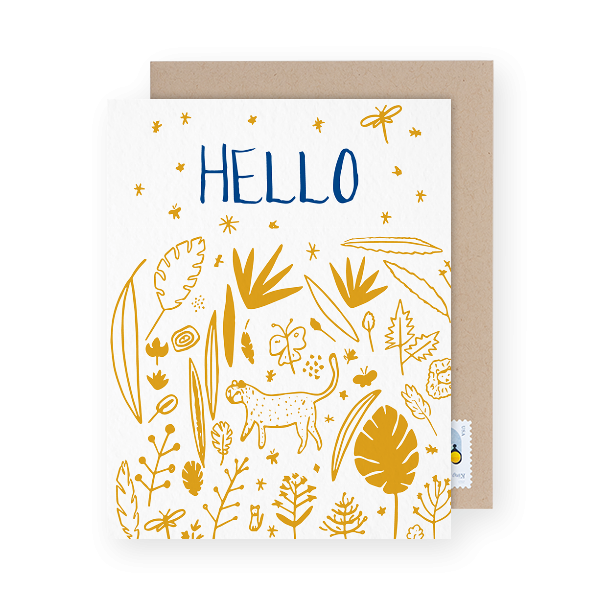 8. Just a note to say hello.
You don't really need a reason to send a greeting card. That's the point of hello cards! The design on this card hits it right on the target — just saying hello! Write your greeting and send this card here.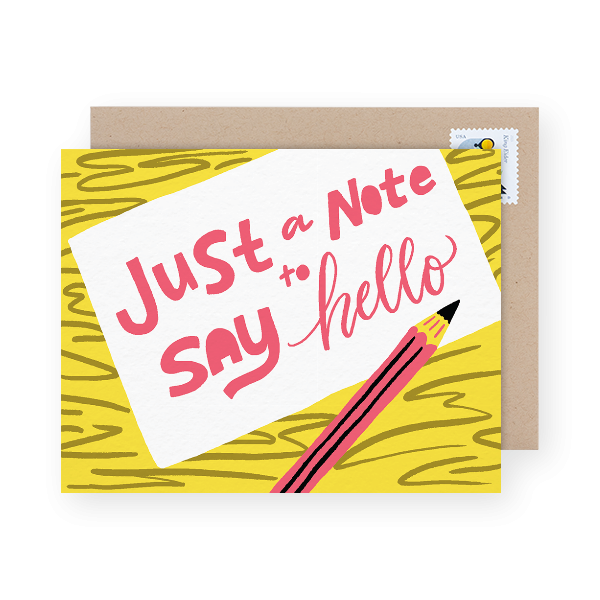 9. Hi, ur cool.
That really is all! Show them just how much you care with a hello card like this one and they'll love you forever and ever! Send this card here.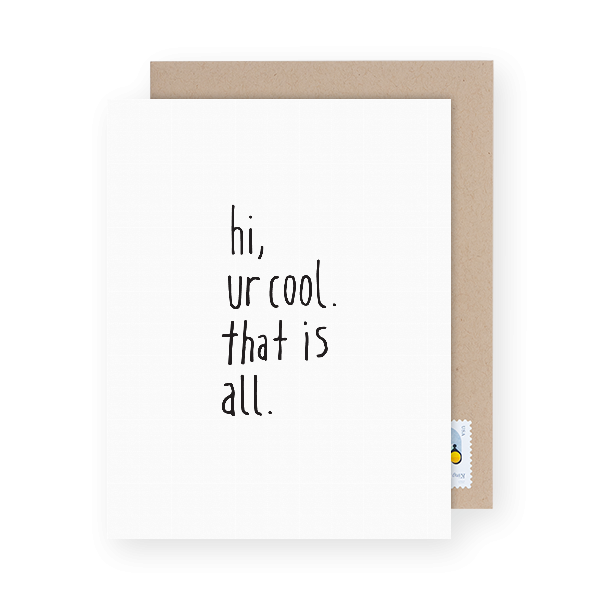 10. Cat hello.
If you've never mailed a cat greeting card have you even lived? The answer is no. So, what are you waiting for? This cat hello card is everything you ever dreamed of and then some. It's weird. It's colorful. It's whimsical. It's everything. Send it here.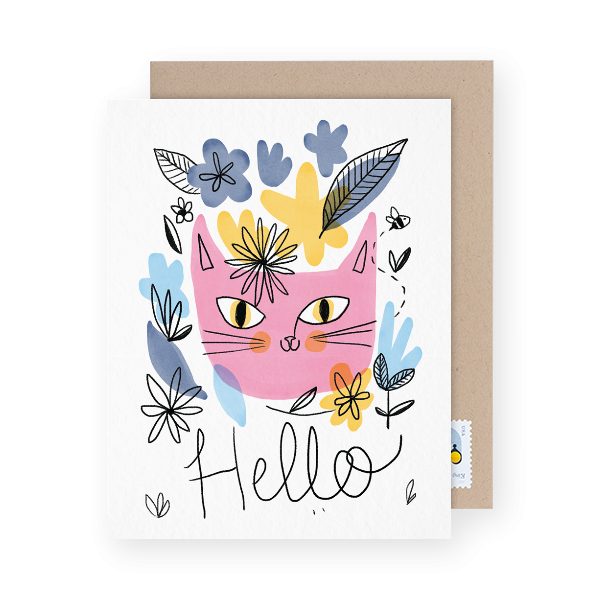 11. An apple hello!
The perfect hello card to reach out to an old teacher. You know the one that helped you get out of mess after mess during your years in high school. You know the one. They deserve a hello card. Not to mention a thank you! Send this apple hello card here.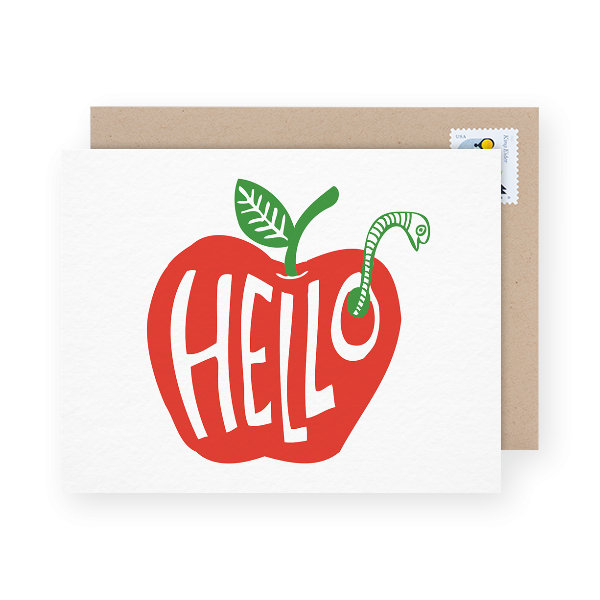 12. Monster hello…
Whatever the reason, sending this adorable monster hello card will undoubtedly make them smile. How could it not?! Write your personal message and send this card by Quill & Fox here.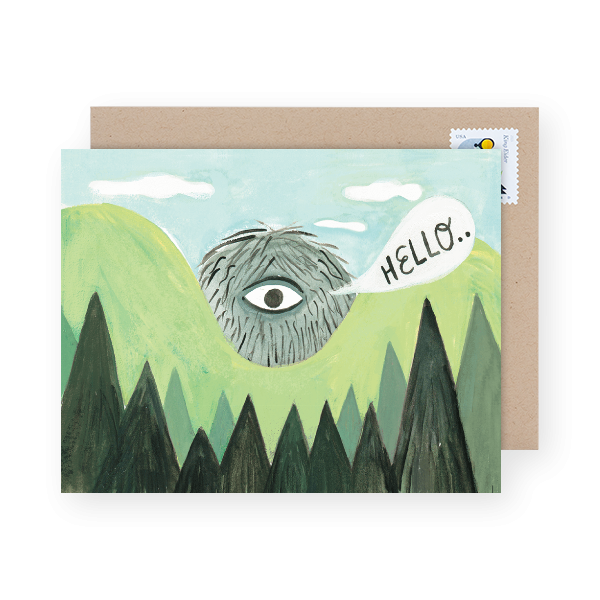 13. Polka dot hello there.
It's cute. It's simple. It's straight to the point. The perfect way to start a conversation is to say hello. Want to reach out to someone, but aren't sure how to go about it — this cute hello card is your answer. Send it here.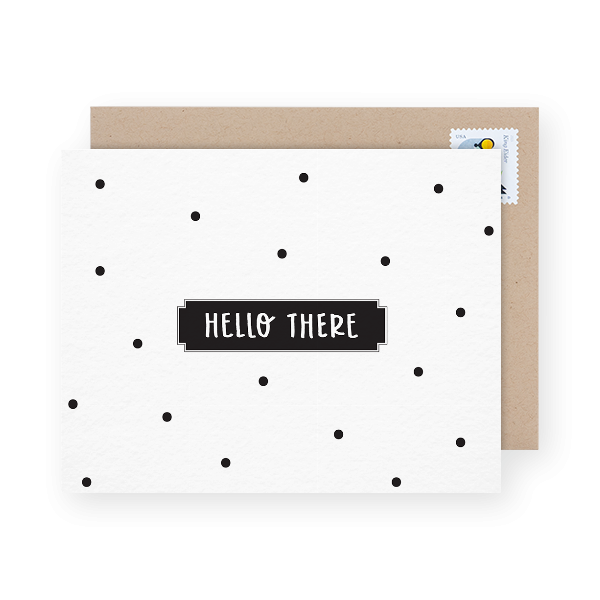 14. Hey girl.
For the Ryan Gosling fans in your life — aka everyone. This card will brighten their day in no time. Write your hello message and send this card here.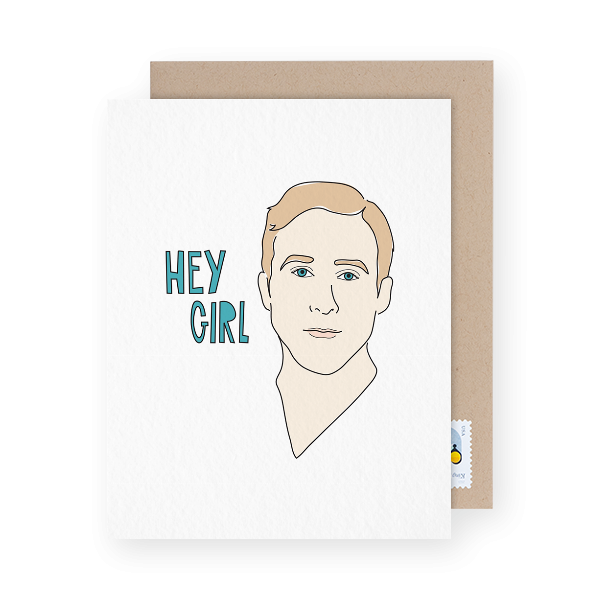 15. Hey you hi!
As if you thought we'd run out of ways to say hello. This bright and colorful card will make their day… And yours too because who doesn't love mailing snail mail?!? Send it here.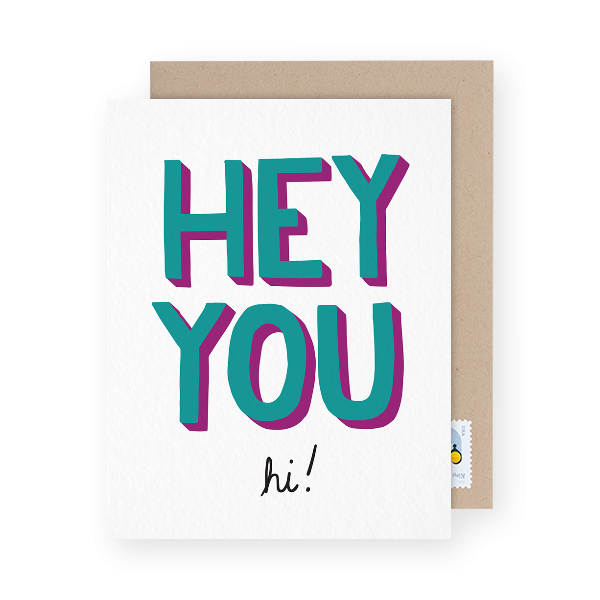 16. Whale, hello there.
Who loves a good pun now and then?!? Everyone — that's who. This adorable pun hello card will make your loved ones giggle with glee! Send it here.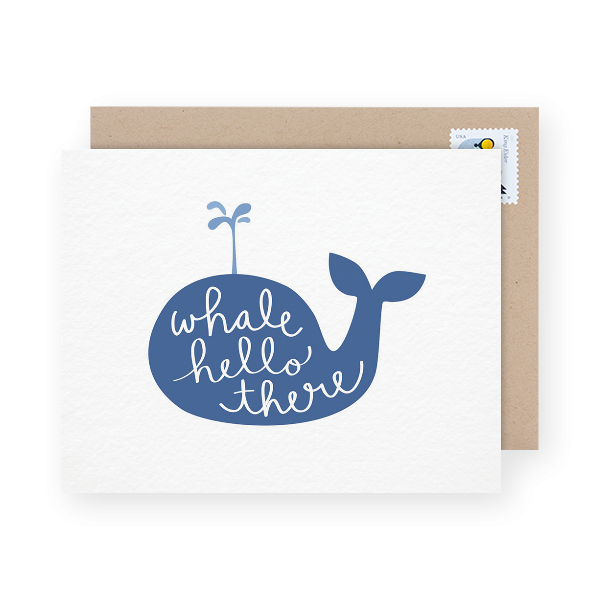 17. Hello from the other side.
For the Adele fans in your life. Because who doesn't love a good old song reference on a hello card?! Send this card here.