Father's Day is just around the corner. June 17th will be here well before you know it. And dad deserves a Father's Day card, wouldn't you agree? And while our list of funny father's day cards may be the way to make some dads happy, you know your dad would appreciate something more along the lines of 'nice'. What does a 'nice' Father's Day card even mean? We've compiled 20 such cards here for your viewing pleasure so you don't have to wait too much longer to find out. You also don't have to wait to send your dad his Father's Day card. Just choose the card that is nice-est, write your message and click send. Postable will print, address and mail the card straight to your dad without you ever having to lift a finger. If you think it's too early to be mailing a Father's Day card, there's a tool for that. Use the scheduling option to set the card to go out just in time for Father's Day. Pretty cool, huh?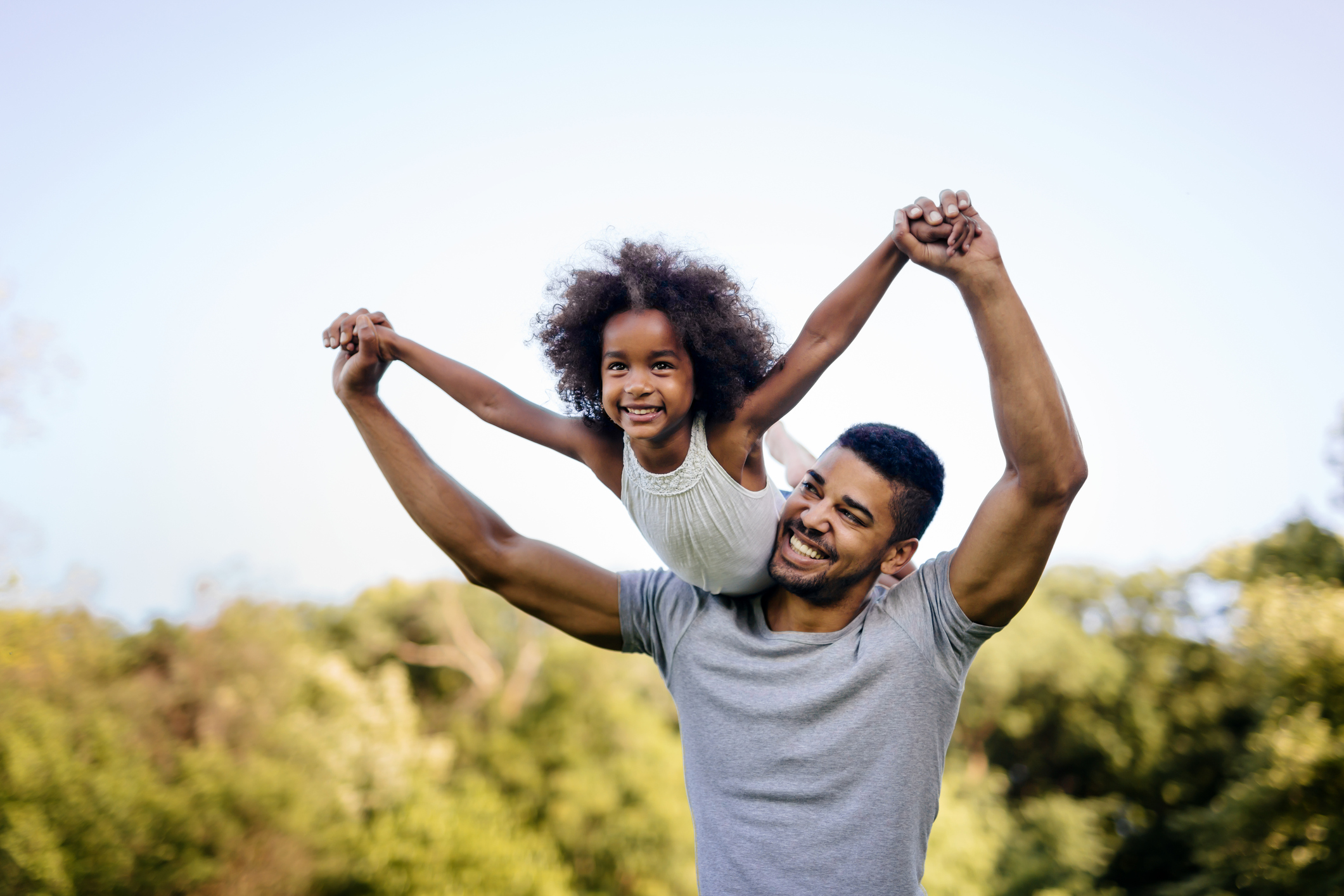 Which card will you choose to send dad? We work with some of the greatest designers out there so we can be quite sure whichever Postable card you decide to choose, it'll be nice. Like really, really nice.
1. You're a Cool Dad by Small Adventure
Dad will love this adorable illustrated card by Small Adventure. Bonus points if your dad actually rides a motorcycle. If that's the case, then why look any further? This is obviously the one.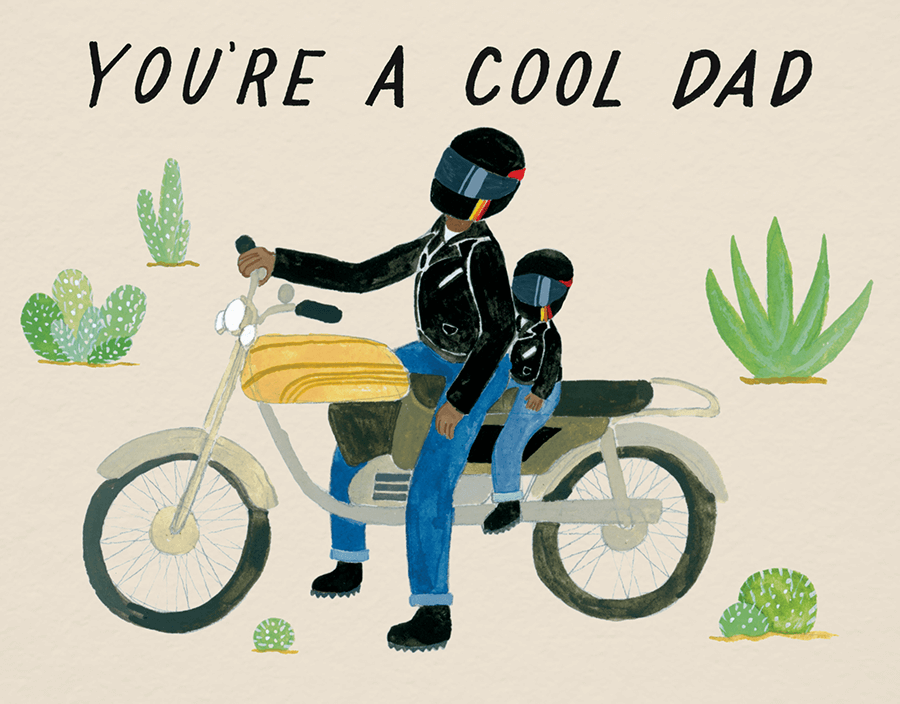 Send this card right now
2. Great Genes by E. Frances Paper
Dad will love this simple hand painted card. It's simple, but also crazy cute. Who wouldn't love this elephant and jeans pun card?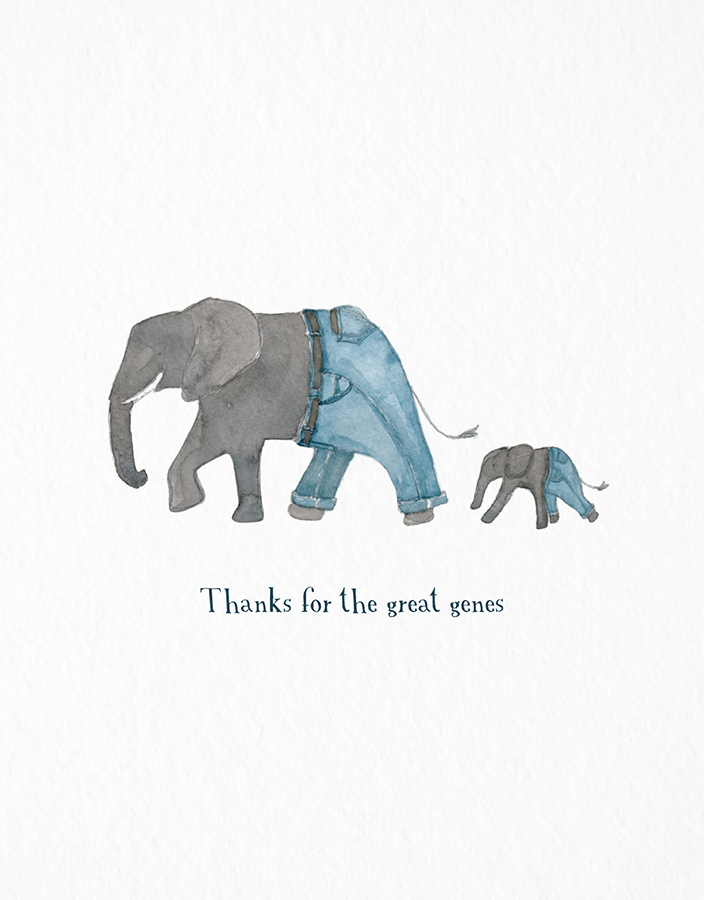 Send this card right now
3. For You Dad by E.B. Goodale
Dad loves pancakes, right? This really nice Father's Day card will be perfect for the dad that loves a nice stack on his plate and a side of syrup. But it's also perfect for a dad that maybe likes waffles. And Bacon. And eggs. Anyone else hungry?
Perhaps if you paired this Father's Day card with actual homemade blueberry pancakes it'll make dad's special day even more special.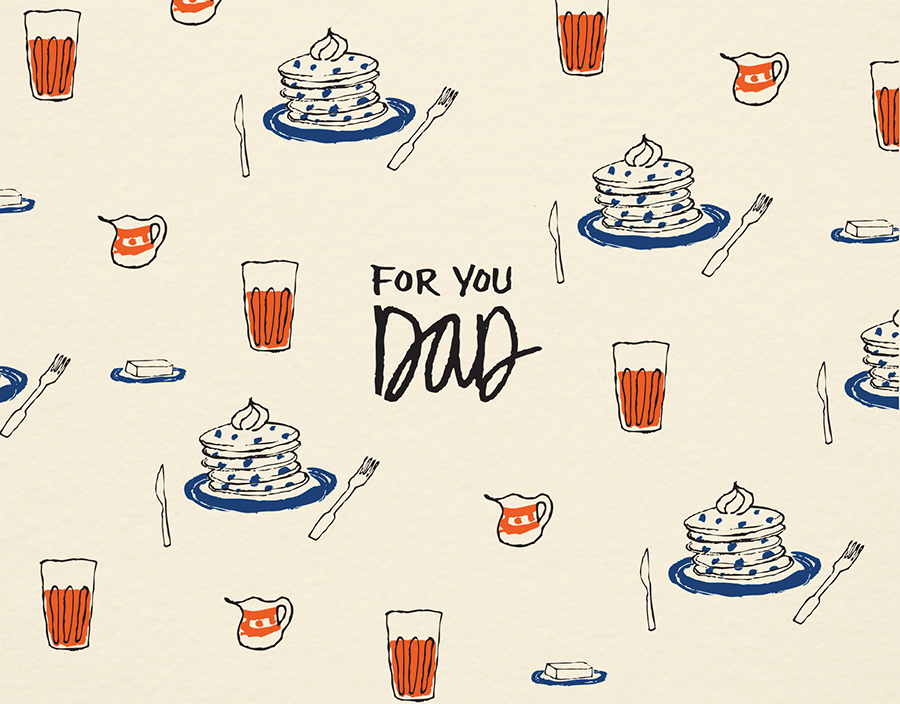 Send this card right now
4. Dad's Tastes by Small Adventure
If your dad has good taste, then this Father's Day card is perfect. This illustration has all the markers of a dad with good taste. Make sure your dad knows his influence on you wasn't wasted.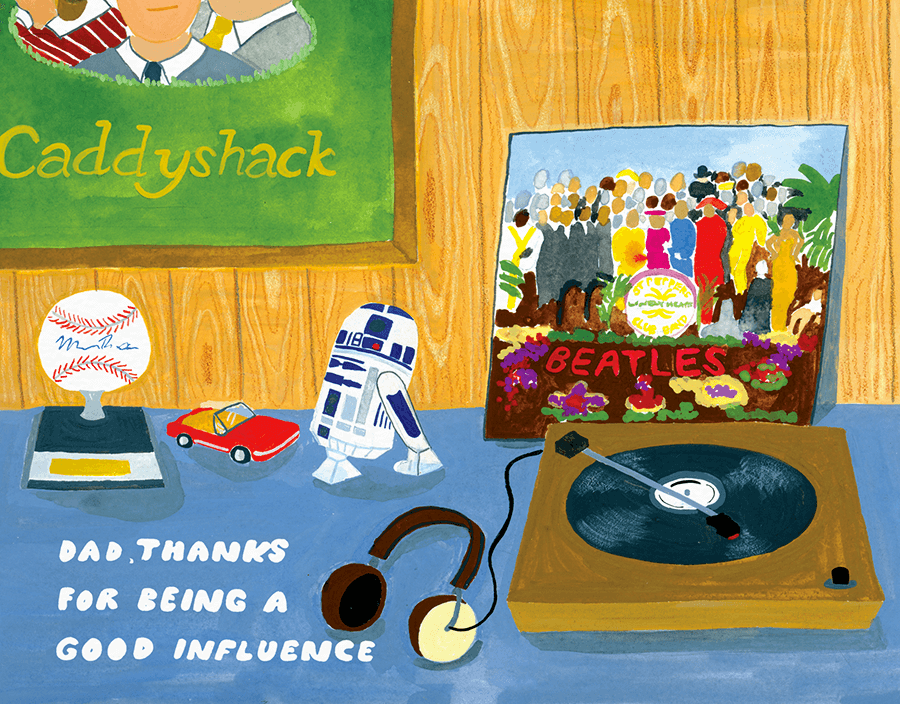 Send this card right now
5. Happy Father's Day Grandpa by Bench Pressed
Wish Grandpa a special Father's Day with this card featuring fun hand-lettered-esque font. You'll be able to write your very own message on the inside to make sure Grandpa knows just how much you care.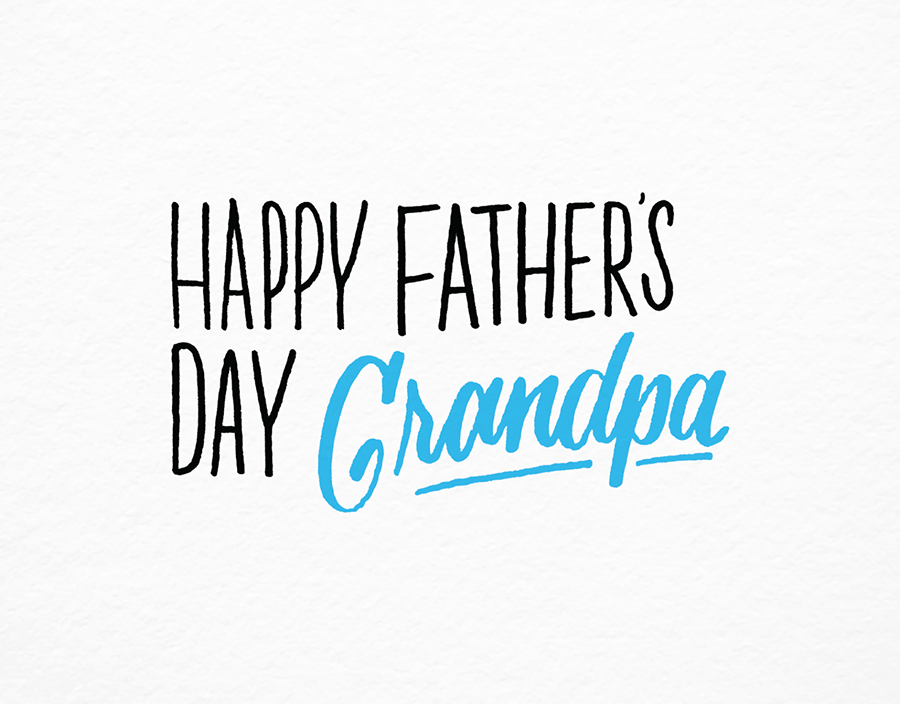 Send this card right now
6. My Hero by Goodputty Design
How many times has dad come to the rescue. Seriously, probably more times than you can count. If that's true, than this Father's Day Card by Goodputty Design is the winner. Make sure dad knows just how important he's been in your life with this delightful illustration.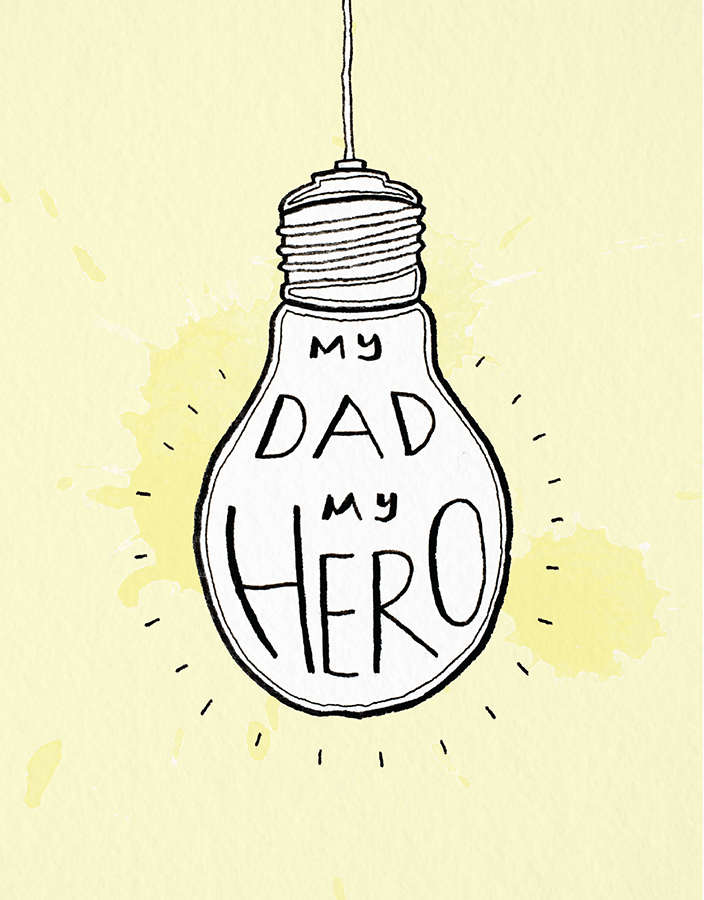 Send this card right now
7. Old Fashioned by Knotty Cards
Dads love puns right? This really nice Father's Day card by Knotty Cards will probably give dad a little chuckle and also maybe consider gifting dad a cocktail set of sorts along with this card. There's these.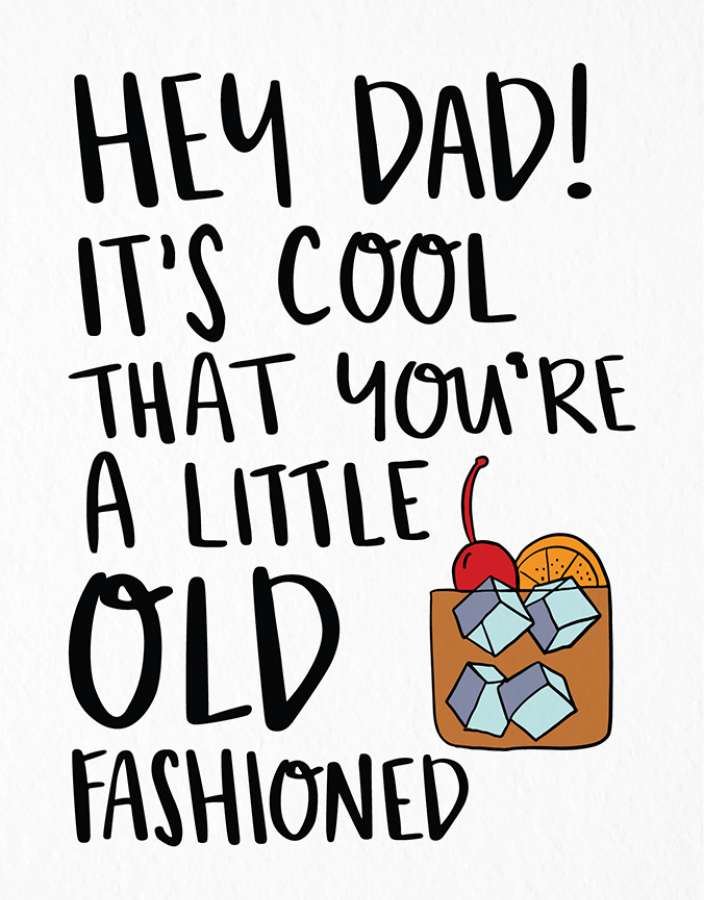 Send this card right now
8. Simple Mustache Best Dad by Postable
Sometimes simplicity is key. This delightfully simple Father's Day card by Postable says it all. It'll probably be a little weird if you gift this card to your dad and he doesn't have a mustache, but if it feels right we say — go for it!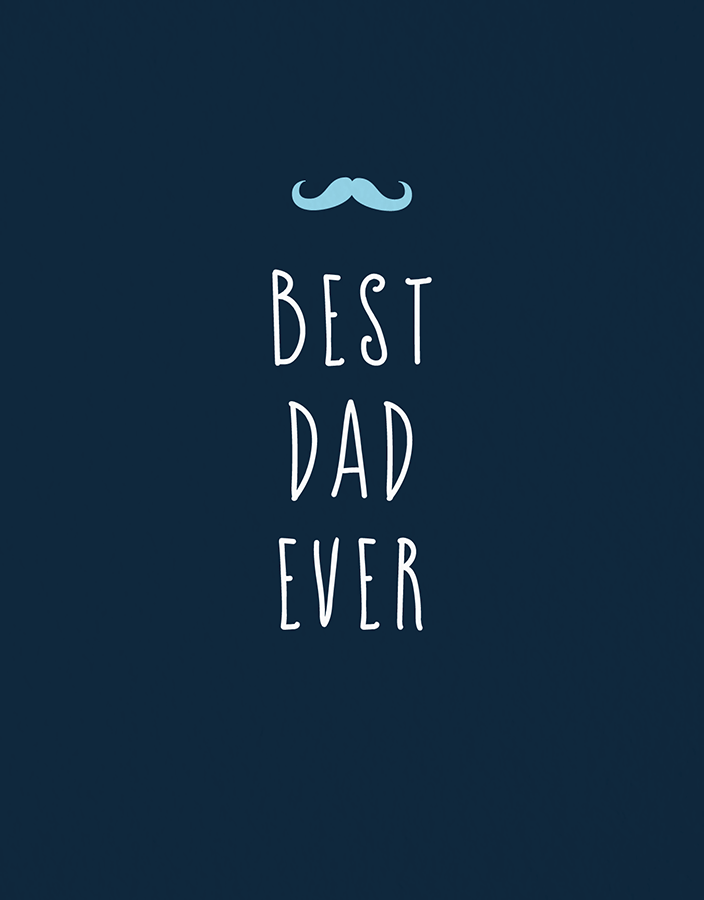 Send this card right now
9. I Love You a Watt by R. Nichols
A little joke with a lovely thought can go a long way. This really nice card by R. Nichols lets dad know you love him, but also there's a little joke in there too. Who wouldn't like that?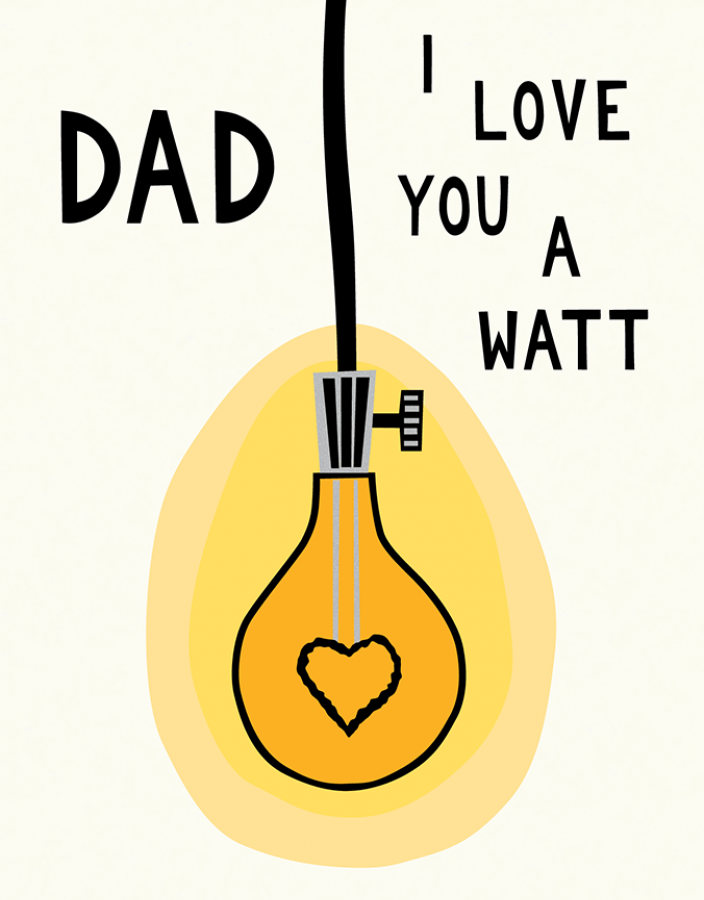 Send this card right now
10. The Best Step Dad by Bench Pressed
Have an awesome Step Dad that deserves to be told just how awesome he is? This card by Bench Pressed is a pretty stellar way to do just that. Maybe list a few reasons why he's the best inside the card and click send!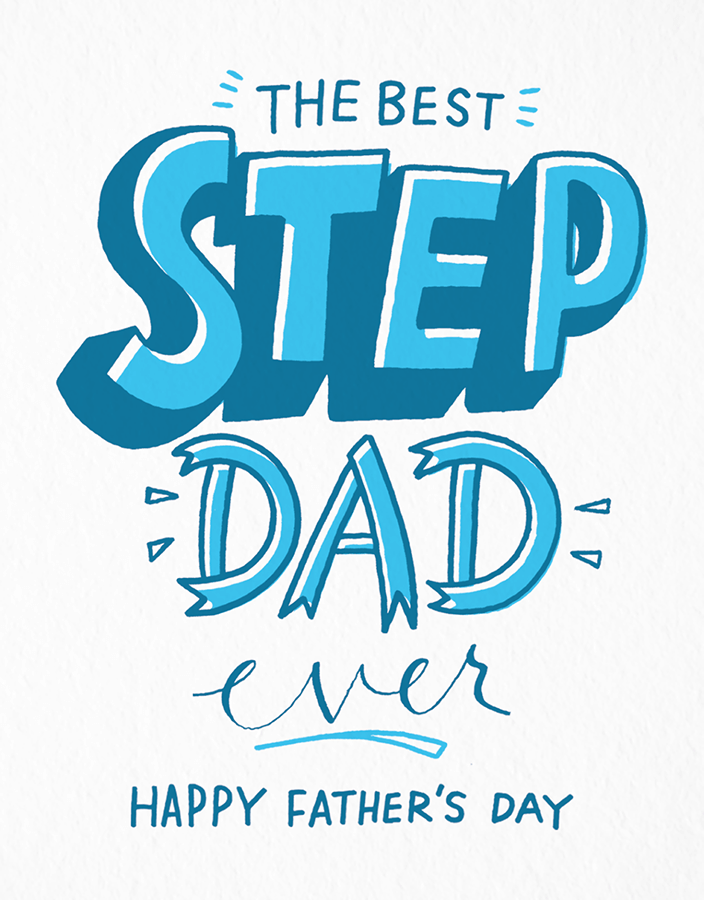 Send this card right now
Really nice photo father's day cards
So we've been listing all the nice Father's Day cards you can mail in just 60 seconds, but we've saved the cool totally customizable photo Father's Day cards for last. Sort of. The non-photo cards are pretty neat too. But if you fancy photo cards then these will be perfect. You can easily upload your own photo to any of these custom Father's Day cards and then continue to personalize the inside. Dad will love seeing your smiling face on the front (or maybe the dog's — he'll probably love that too because he's cool like that). The question really just boils down to which photo card will you choose? Don't feel like you have to pick right now! Simply click on the links below each card and play around with the templates by uploading your own photos.
11. Dad Speech Bubble by Postable
How fun is this card?! Thought bubbles are adorable… Just plug a photo of yourself and voila!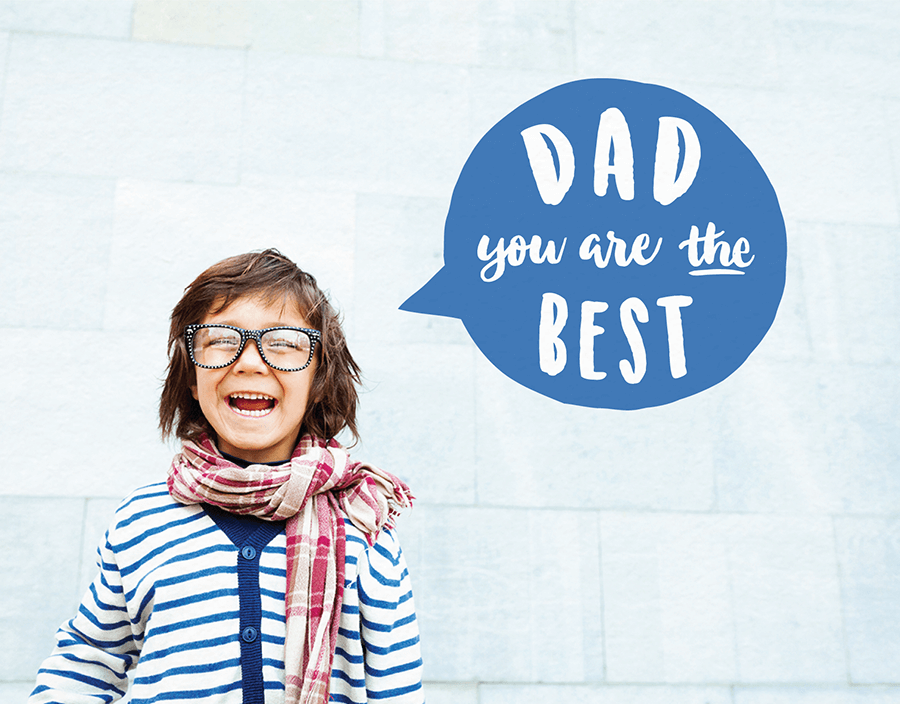 Send this card right now
12. Best Dad Ever by Postable
Telling dad he's the best on Father's Day is pretty much a given. That's the first thing you should be telling him. Unless you don't want to. Then that's cool too… Maybe you want to tell him he's the coolest. In which case do that!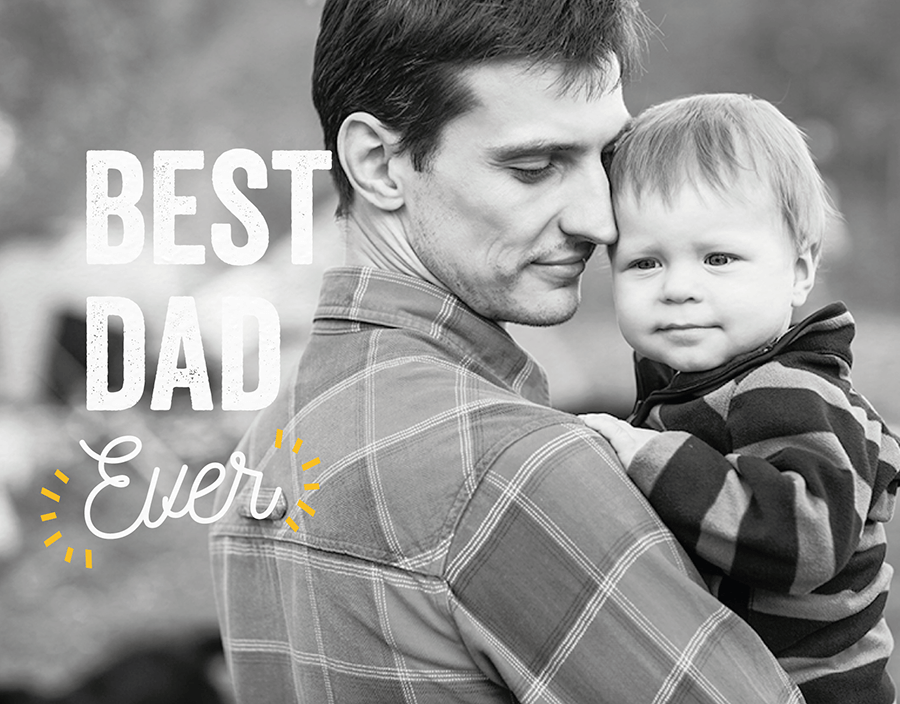 Send this card right now
13. Dog Dad by Postable
Dog dads are really special and they'll feel extra special and loved if you send them these adorable dog dad Father's Day cards. Seriously, who wouldn't want to see their pup's adorable little face on the front of their card?!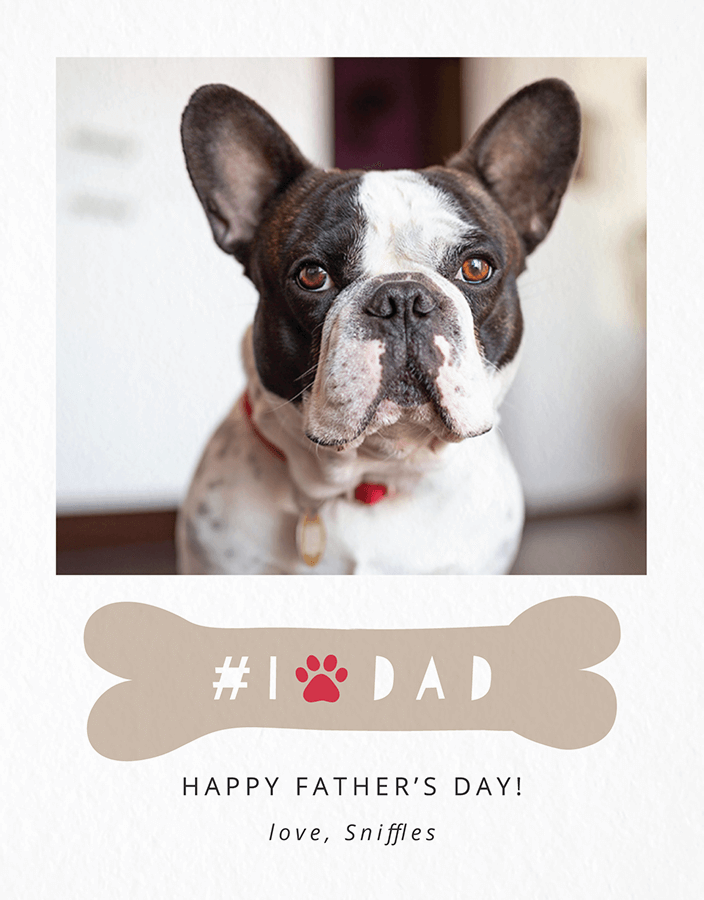 Send this card right now
14. Father's Day Letters by Postable
This clean and simple Father's Day card is perfect for the dad that likes things to be clean and simple. Add a nice family photo or perhaps only include the kiddos. Whatever you choose to upload, the photo is the star of the show on this card.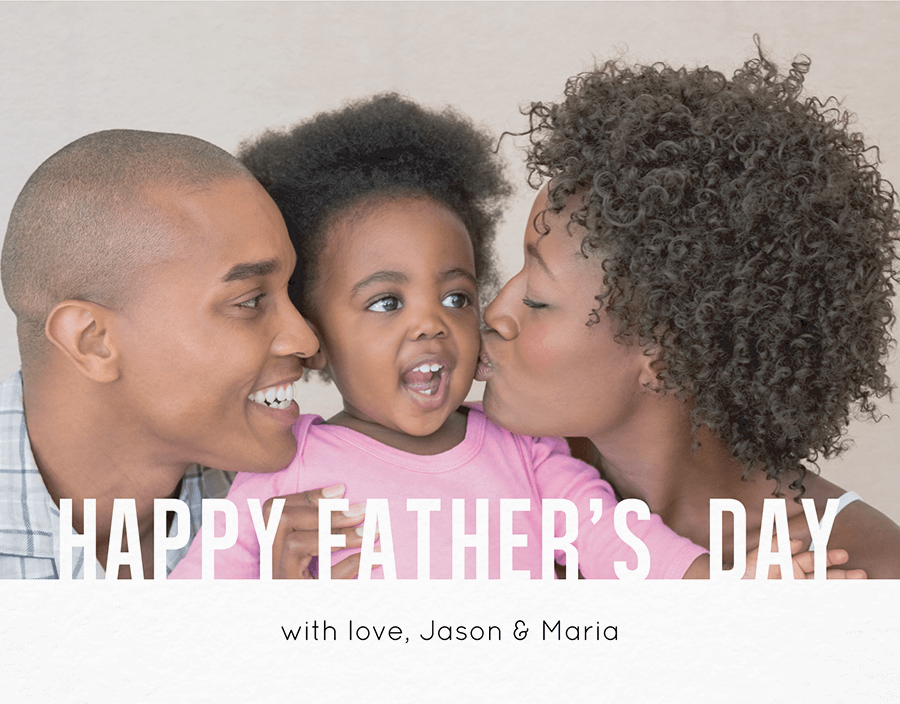 Send this card right now
15. Knock Out Father's Day Card by Postable
This modern photo Father's Day Card is perfect if you have a stellar pictures lying around. If you have some great photos from a recent family get together or perhaps some outtakes from last year's fall family photos. The font at the bottom of the card is bold, but transparent so the photo is still very much the big event.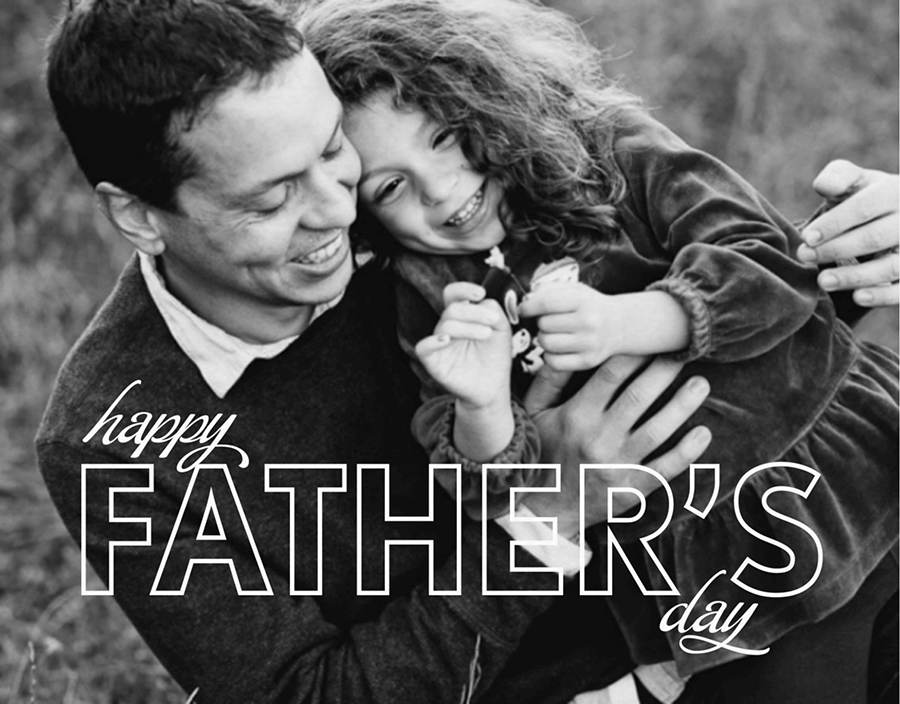 Send this card right now
Not seeing the Father's Day card that tickles your fancy? Checkout the rest of Postable's collection of Father's Day Cards — all of which you can mail without leaving your computer. Just be sure to include a sincere personal message on the inside before handing it off to Postable.