Mom has been there for you probably more times than you can remember. The very least you can do is send her a lovely birthday card. If not lovely, then perhaps a funny birthday card. However you spin it, you should be making mom's special day — special. If mom's birthday is just around the corner, don't wait until the last minute to send her a card. Postable's selection of Birthday cards for mom will likely have a design that tickles your fancy. While shooting out a quick text sounds like a good idea right now, that's no way to show mom you care.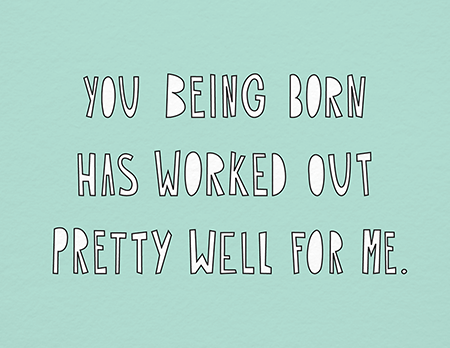 If you always intend on sending a proper card, but year after year you end up sending mom a text (or a dreaded e-card) because time never seems to be on your side — send a birthday card for mom without leaving your couch [right now]. You can still show mom your love without having to go to the store for a card and stamps or ever stepping foot in the post office.
Postable will print, address and mail your cards for you.
You can even schedule your mom's birthday card right now to make sure you don't forget it last minute. Whether you live near or far, having a birthday card mailed to your mom is a nice way to surprise her. We've compiled this fun list of birthday cards for mom for your viewing (and sending) pleasure. Just click on the card that speaks to you to send (or schedule) it right now. 
1. This card by Near Modern Disaster says it all. Show mom what a proper adult you are with this fancy birthday card. She'll probably get a good giggle out of this one. Who wouldn't want a giggle on their birthday?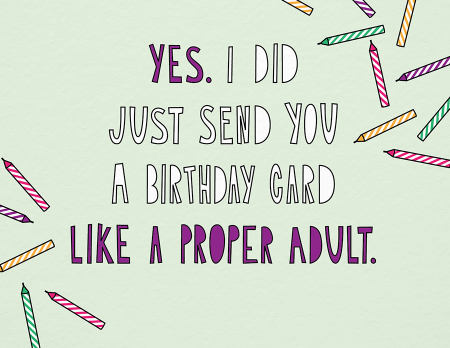 Send this card here
2. This cute birthday card is for the plant mamma. For the mom that has just about run out of space to plant any more green babies around the house. She'll appreciate this simple black and white birthday design by Hello Paper Co.
Send this card here
3. Have a nice photo to share with mom? She'll love seeing your smiling face on her birthday card and may even put it up on the fridge. Upload your own photo to this simple birthday card by Postable.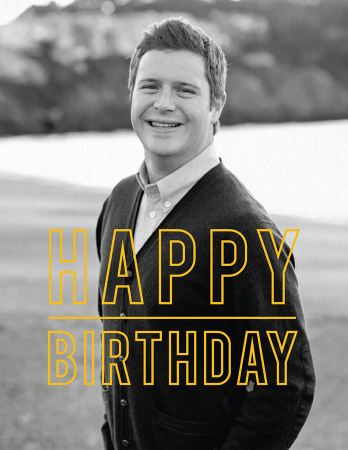 Send this card here
4. Send mom this delightfully fun birthday card by Two Pooch Paperie. Perfect for the mom who has a furry baby around the house. This funny birthday card will more than likely give her a good giggle or two.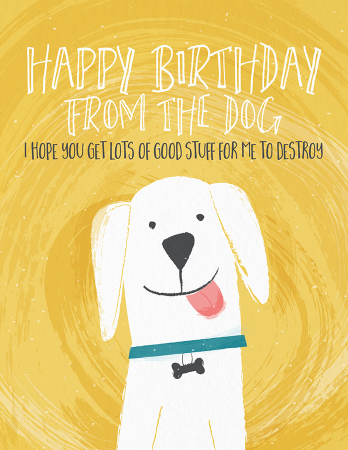 Send this card here
5. Send mom this beautiful birthday card by Clap Clap and she'll probably want to frame it. Wouldn't you? This beautiful design is a lovely creation that will brighten mom's special day.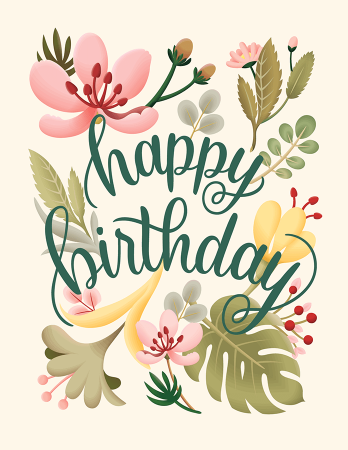 Send this card here
6. Sometimes you should remind mom how wonderful a human she is. When was the last time you did that? Send mom this birthday card  by Sea + Lake Paper Co. and remind her just how awesome you think she is. Also, it's so bright it's bound to brighten up her day.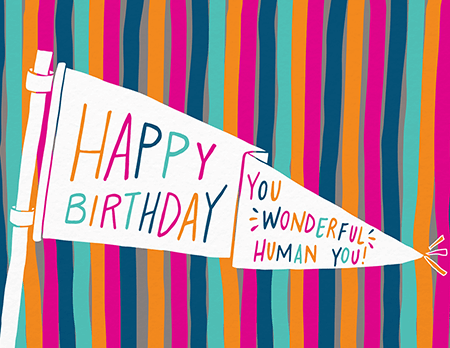 Send this card here
7. Mom's birthday is a celebration of her life. Her being born, really did work out pretty well for you. Of all the funny birthday cards for mom this bad boy by Near Modern Disaster is at the top of the list.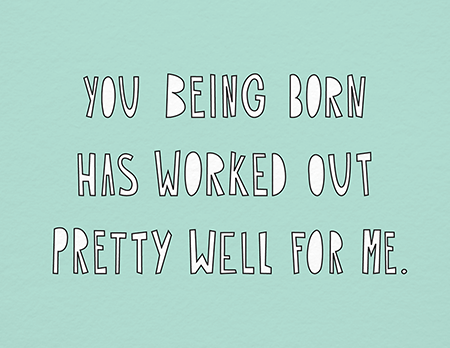 Send this card here
8. This simple birthday card with a place to upload your own smiling face will surely make mom smile. Pro tip: Make sure to upload a high resolution photo so that it prints out well.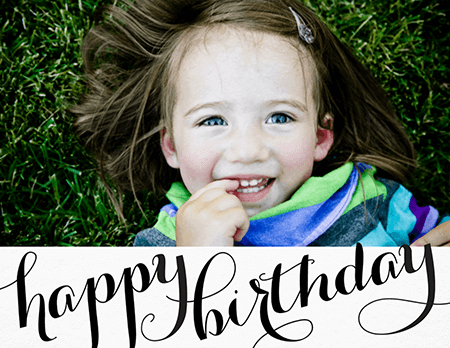 Send this card here
9. This lovely birthday card for mom is also customizable (add mom's name to the front if you'd like). Don't forget to write a personal message on the inside of the card!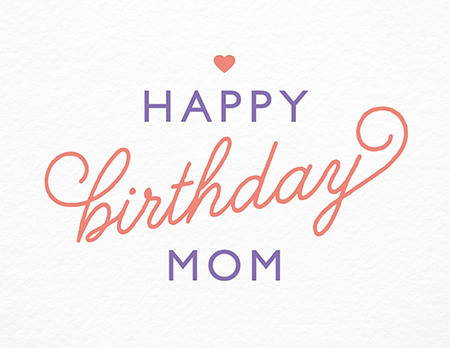 Send this card here
10. Perfect for the mom who likes a good cocktail. Send this cute birthday card design by Small Adventure and think about matching the gift to fit the theme (see suggestion below). 
Send this card here
11. Send mom this cute and customizable birthday cake card by Postable. Customize the card with her name or simply put 'mom'. Nothing says birthday like a birthday cake… Maybe bake mom a cake to go along with this card.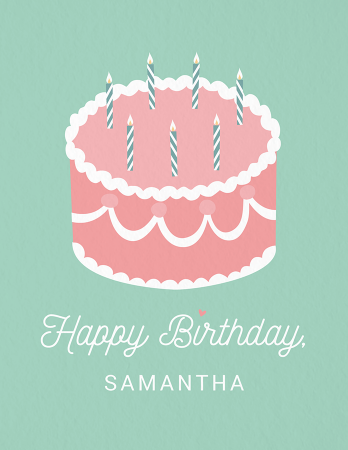 Send this card here
12. The perfect birthday card for the mom who loves a good cup of joe. Then again, who doesn't? This adorable illustrated birthday card by TYLRE would go great with a bag of fresh coffee beans or a cute coffee mug.
Send this card here
With so many delightful birthday cards for mom, you really can't go wrong. Choose the card you think she'd would enjoy the most, write your personal message on the inside and click send. Postable will take care of the rest for you. Yup. All the printing, addressing, stamping and mailing for you. You just sit back and wait for mom to be delighted.
While sending a card is definitely a must, you should know that a card alone may not cut it. Giving mom a thoughtful gift is also a good idea. We've come up with some fun gifts to match a few of the cards above. 
For the mom who loves to fill the house with plants, how about matching the planted birthday card with this seeded Eucalyptus via Tiger Lily Blooms on Etsy. This gift is beautiful and it smells amazing!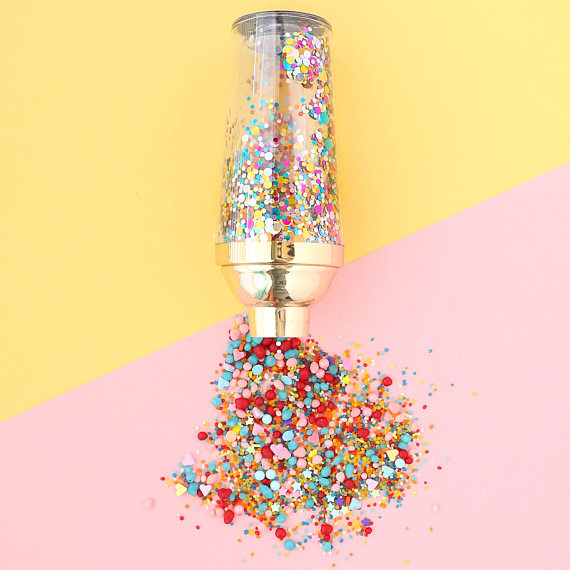 This fun cocktail mixer coated in confetti would be a fun gift to go along with the cocktail birthday card from Small Adventure. via Kailochic on Etsy. Any cocktail lover will appreciate this and who knows — maybe mom will make her birthday cocktails with this new baby.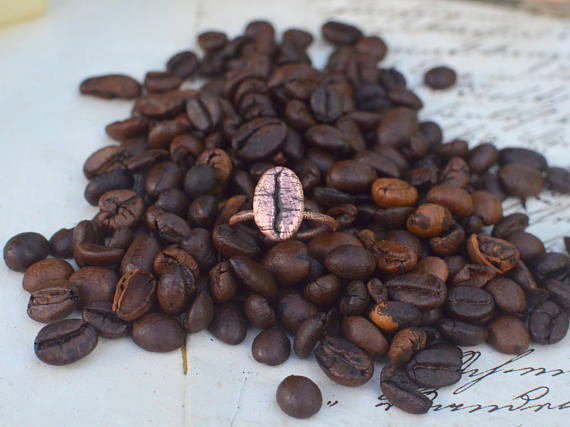 Finally, if your mom loves coffee almost as much as she loves you then the coffee birthday card from TYLRE combined with this coffee bean ring from Verymeadow on Etsy will surely make mom happy. 
You know better than most people what will make your mom feel the most special on her day. Now go forward and use that knowledge and make some birthday magic.