Well, it's finally here. October has rolled around and we seriously can't hold our excitement in any longer. Bring out the pumpkins and candy corn because Halloween is just around the corner! The season for dressing up and eating copious amounts of sugar is here and that means Halloween parties are popping up all over our calendars! If you're one of the few who has taken on the task of hosting a Halloween party, we thought you'd enjoy this crazy awesome list of adult halloween party ideas!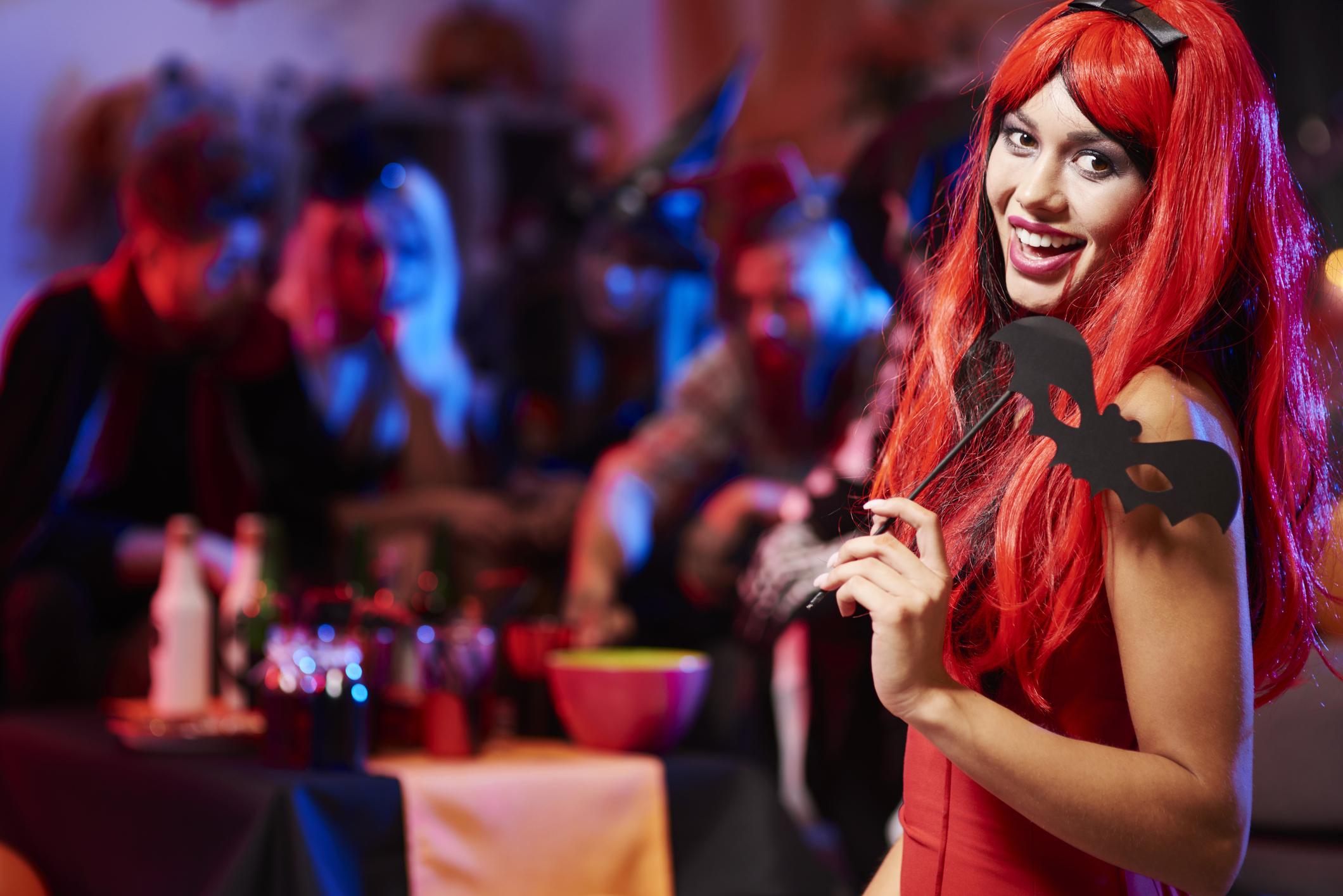 Who says Halloween is just for the kiddos? Well, they were wrong. This list is a great example of how you can easily do Halloween — adult version.
Classy Halloween.
If you're thinking of hosting a classy-esque Halloween dinner party, your choices for decor are endless. Add the color white to the traditional Halloween colors (orange and black) to add a little class. Use this trio of colors to inspire your decor. We love the idea of using teeny-tiny pumpkins as plate toppers.
via ElleDecor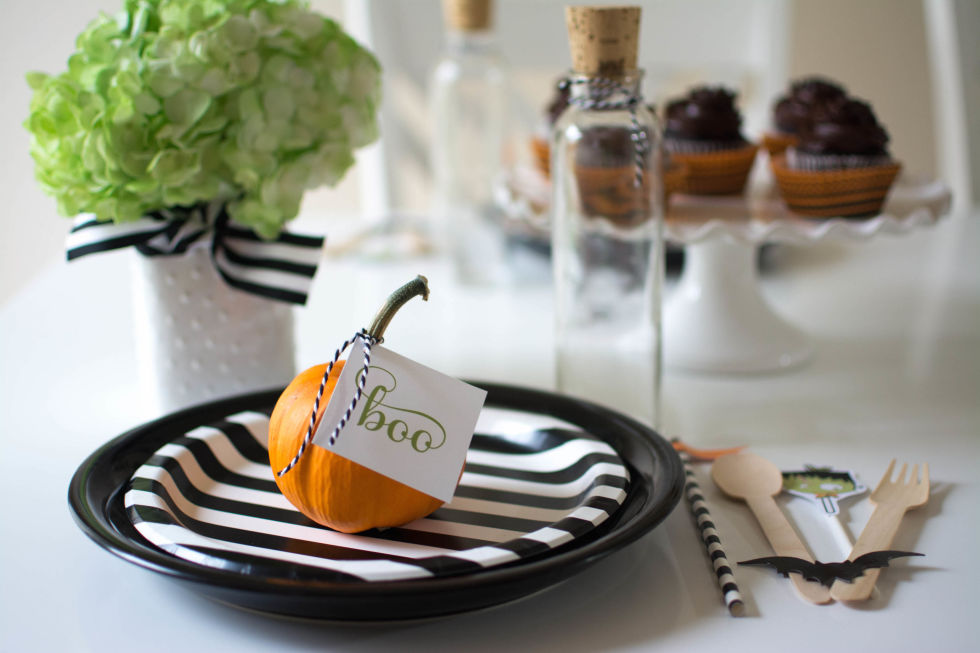 Shots shots shots.
If you're thinking more along the lines of a late night Halloween bash — we're thinking shots. Use the mad scientist theme to add a little glow in the dark shot magic. Using a beaker as your serving pitcher is a fun detail. These are sure to be fan favorites.
via Cosmopolitan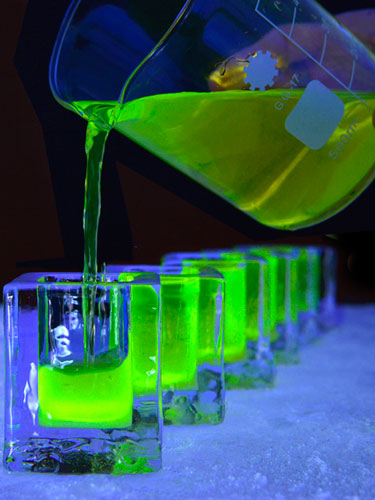 Frankenstein bash.
Just because it's an adult party, doesn't mean it can't have a little spunk. We love this Frankenstein Halloween party invite. Sending real paper invites is a sure sign of a grown up party. It also makes it harder to flake on. (pro tip: Postable will mail them for you)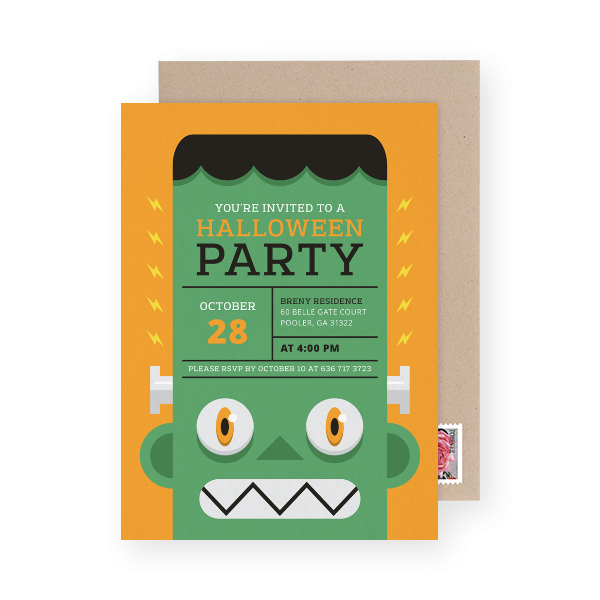 via Postable
Ghost-Cubes.
Um, ice cubes in the shape of a hand? Ghosts!! We kind of wouldn't mind icing our drinks with these cubes even if it wasn't Halloween.
via DIY Ready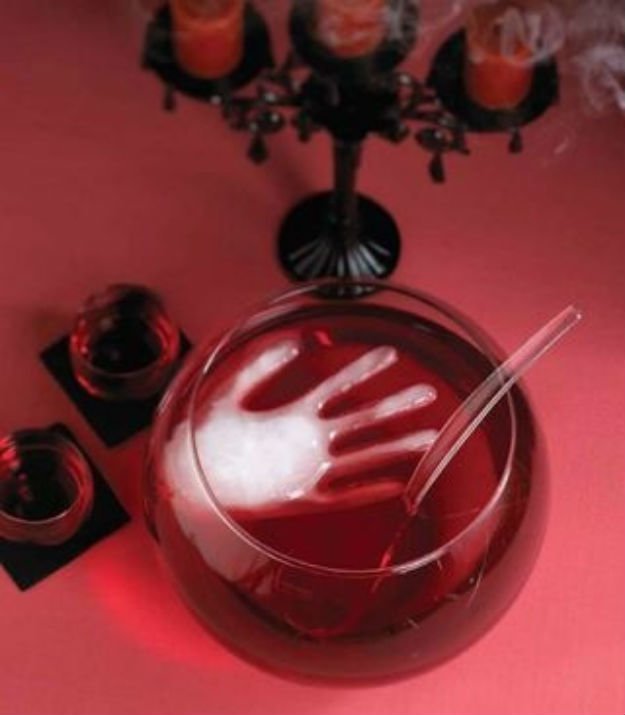 Party games.
What Halloween party would be complete without some whole-some games? Put a spin on some traditional fall games to make them a little more, well — interesting. Those vodka bottles aren't going to fish themselves.
via EHow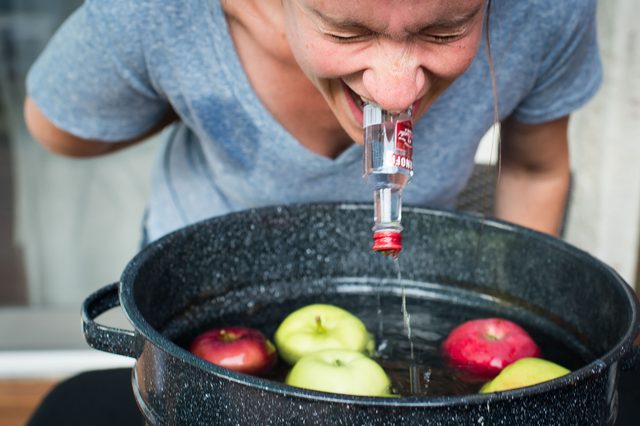 Halloween party tunes.
Surely you're not thinking of going into hosting your party without a ready playlist? Prepare a list of tunes to go with your Halloween feels. Better yet, use this ready made playlist to inspire your party's jams.
via POPSUGAR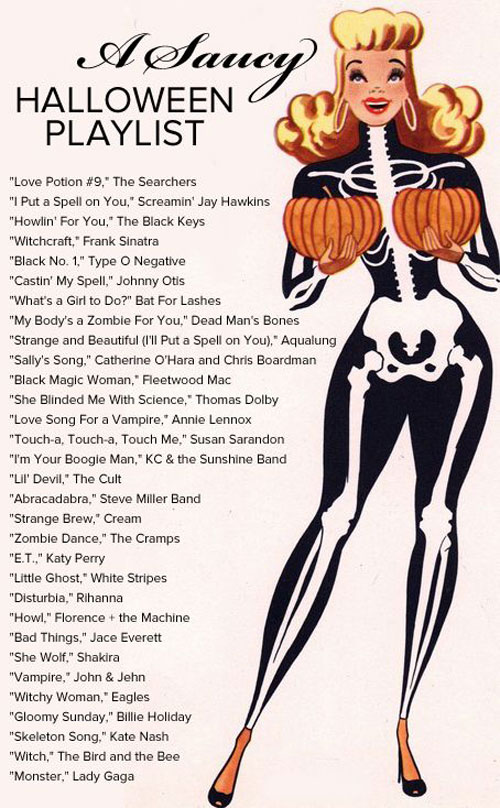 Jello. Shots.
Going back to the mad scientist theme, these jell-o shot syringes are a neat way to serve your party's alcohol. You can serve these during the party or make these little bad boys a parting gift. These party favors are easy to make and you're going to need a lot, so get on that.

Blood fondue.
Garaunteed to freak out your guests — in the purest Halloween fashion of course. This blood fondue fountain is pure gold (or blood).
via Brit.co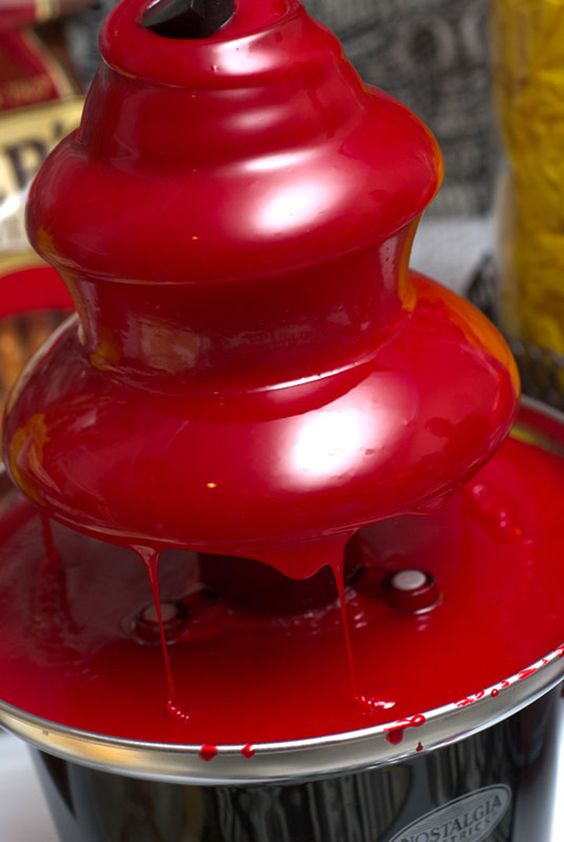 DIY Costume.
Make your own costumes to stand out at your own Halloween party. This colorful get up is giving us all the sweet feels.
via Brti.co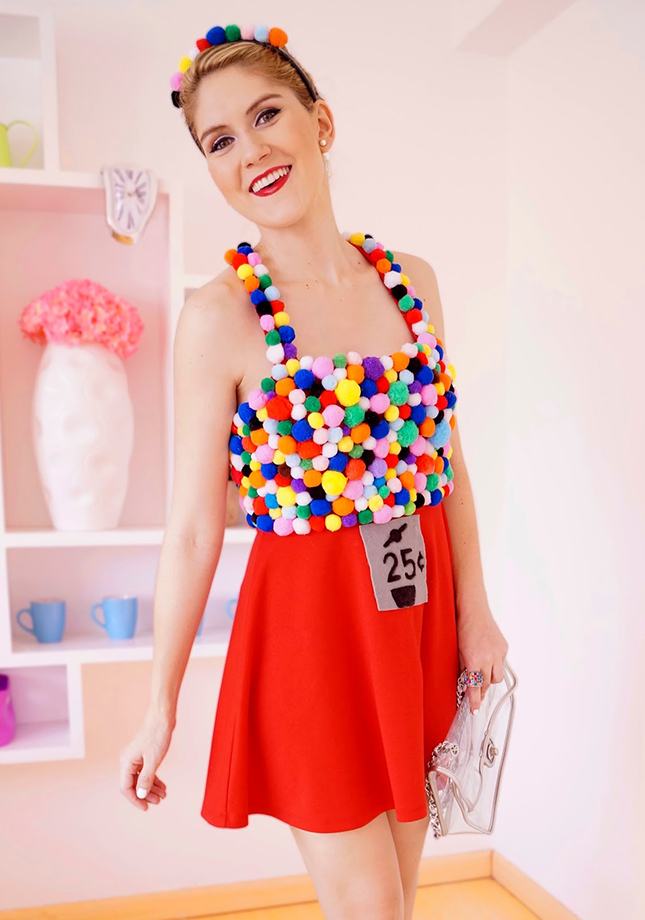 Witches brew!
It's all about the small touches. Add tiny little broom sticks into your cocktails to put a little Halloween spin on a regular drink.
via Babble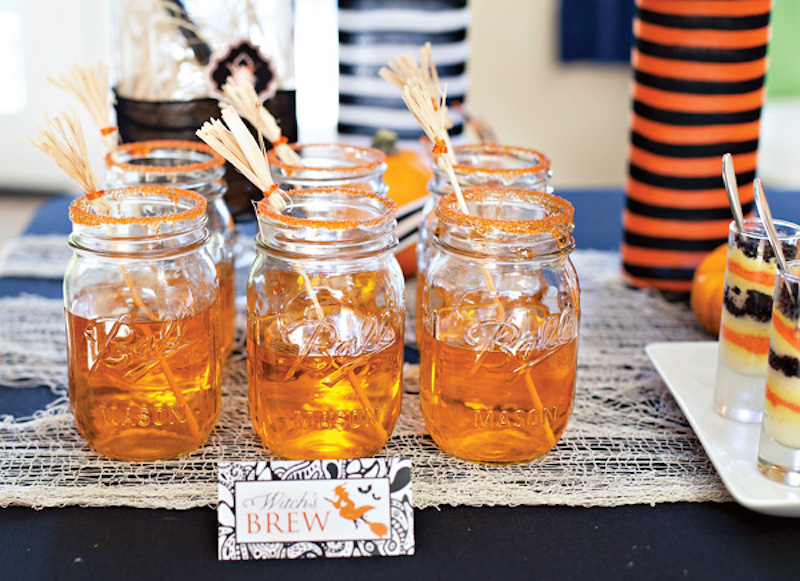 Lighting is everything.
Spooky lighting turns a regular party into the Halloween bash of your dreams.
via Hubpages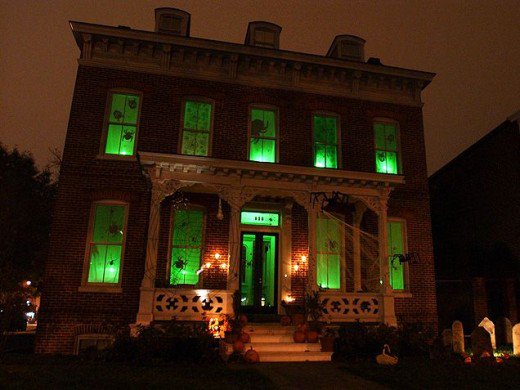 Skeleton pieces.
Is this even safe?
via DIY Ready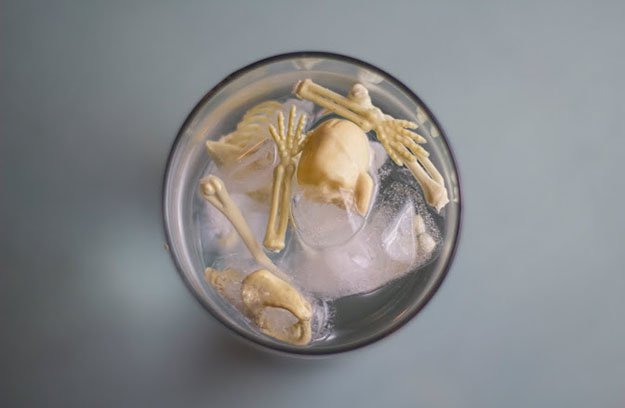 A Brew Party.
We love this Halloween party invite because you could really theme the rest of your party however you'd like.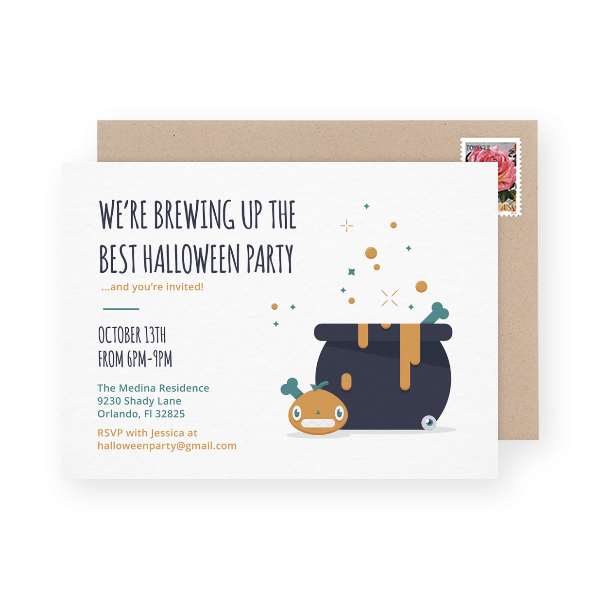 via Postable
Blood curdling cocktails!
An easy spin on just about any red cocktail.
via Cravings of a Lunatic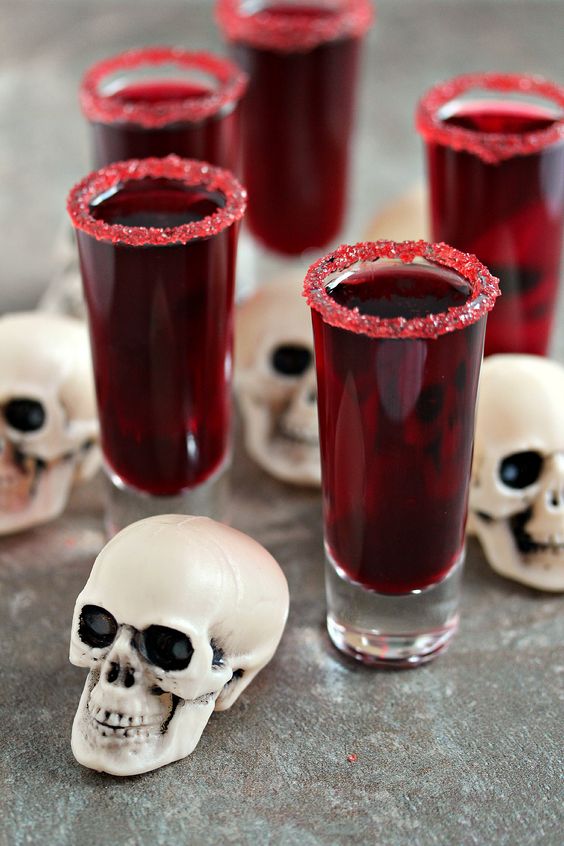 Sugar.
You can't throw a Halloween party without an overwhelming amount of processed sugar! Cookies are a fun little treat and these spooky cookies are too perfect.
via Cupcake Diaries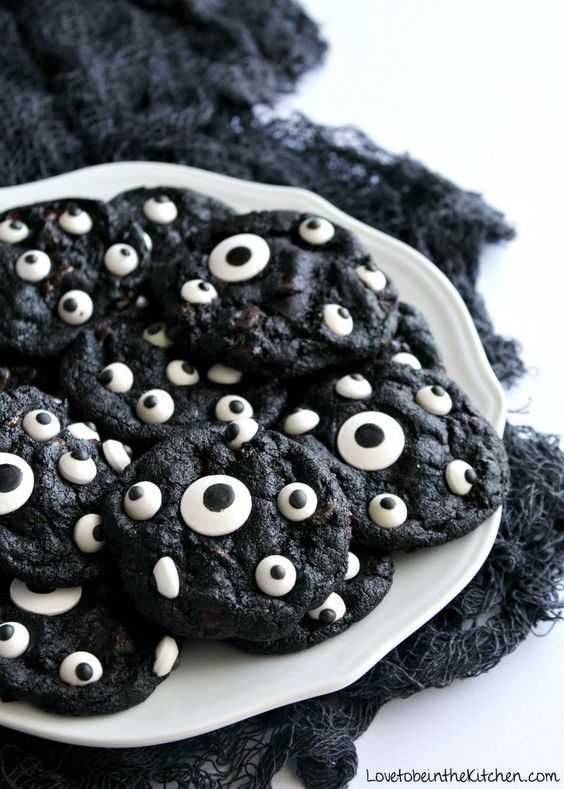 And more sugar.
Get creative on how you incorporate the sweetness into your party. Cocktails are a start.
via youtube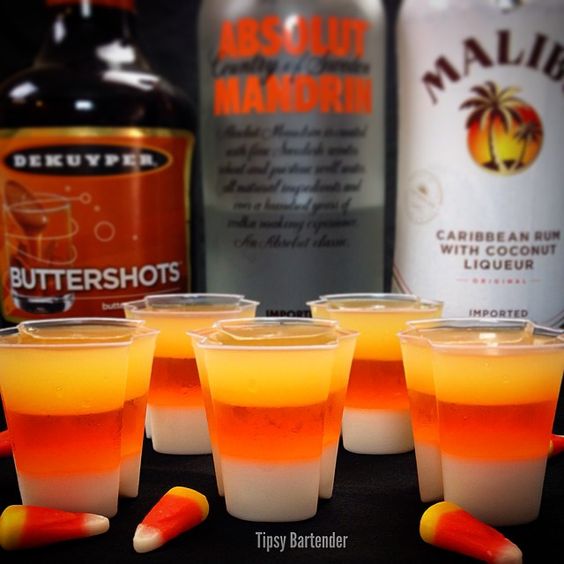 Halloween themed trivia.
Party games are always fun. Try a trivia game with Halloween as the theme.
via VIVO Masks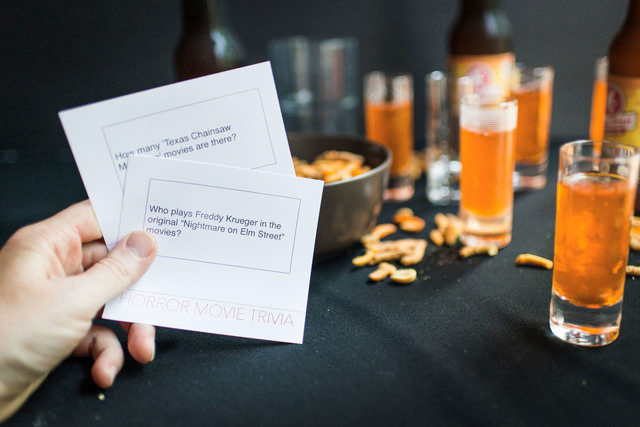 Photo opps.
A photo booth is always a winner, Halloween party or not! You don't need an actual booth (unless you're handy like that). Just put out some fun Halloween themed props and put up a sheet or some other fun backdrop… Your guests will go at it with their own phones.
via Candydirect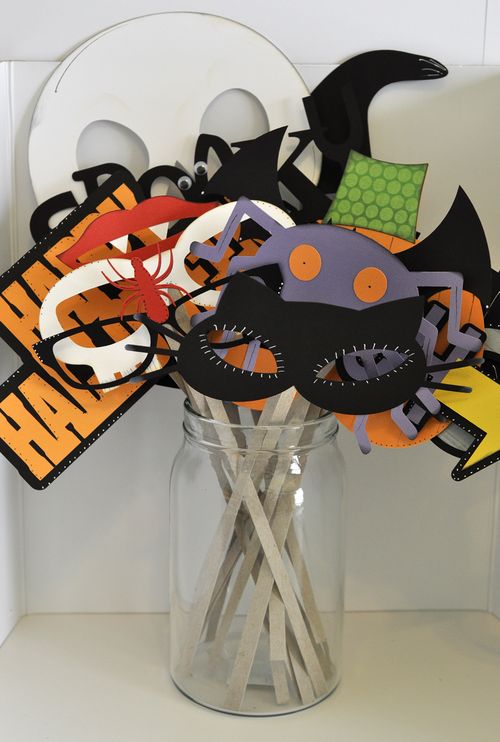 Pumpkins.
Turn your pumpkin into a cooler. Talk about an awesome carving job!
via Rachaelraymag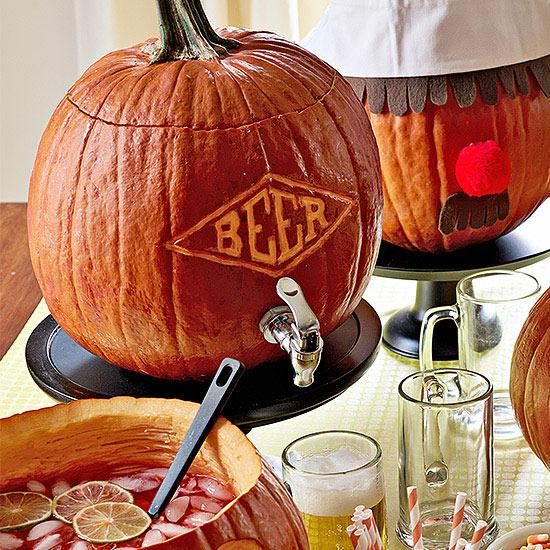 And more sugar.
More sugar-y cocktail ideas to leave you with a sugar high that will last the rest of the year.
via Mantitlement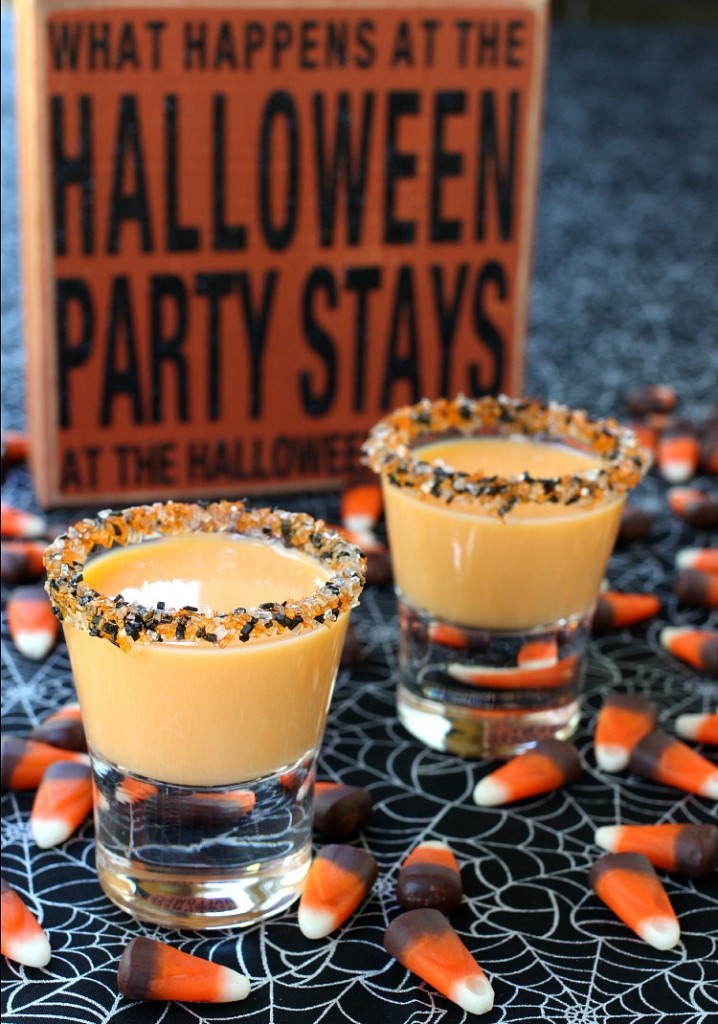 Spooky decor.
You don't have to spend a whole bunch of money to have awesome decor for your party. Use old bottles as spooky candle holders.
via Buzzfeed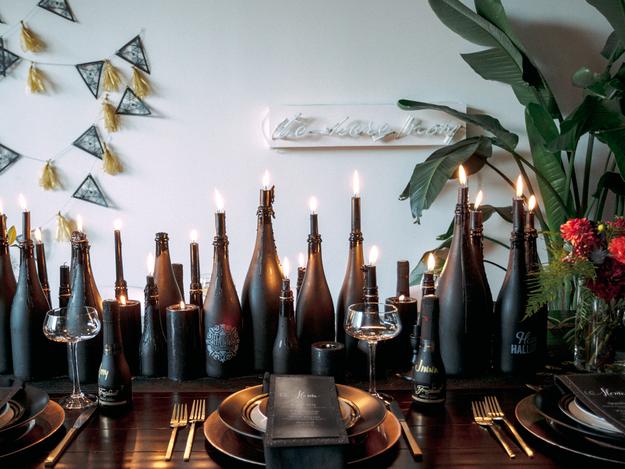 Snacks.
Gotta have at least a few things for your guests to munch on. These twisty little treats are perfectly creepy.
via Womans' Day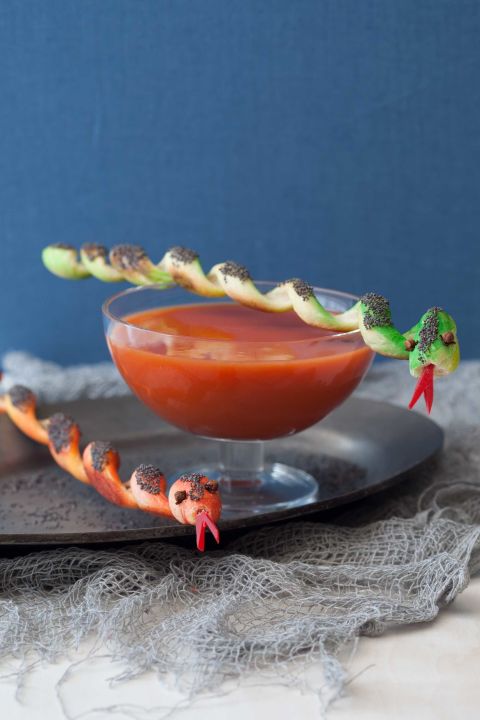 Wine decor.
A bottle of wine and some tape. Voila!
via willworkforeskimokisses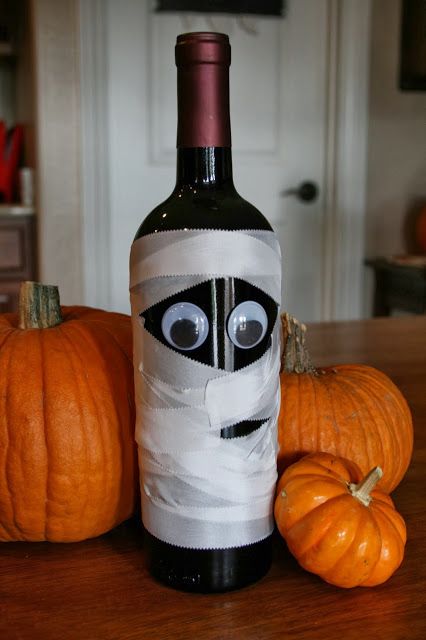 Food display.
If you're planning on serving actual meals, think about the way you'll serve them. Sticking to your Halloween theme with even the food will take your party up a notch. Try not to loose your own appetite.
Costume contest.
Host your very own costume party and be sure to have a little something for the winners. These adorable skeleton trophies would be amazing additions to any costume contest.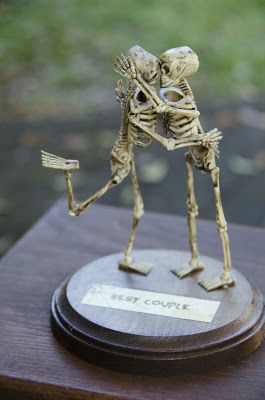 Food display.
Cheese plates are always a go-to, just stick a skeleton on top and you're golden.
via Domino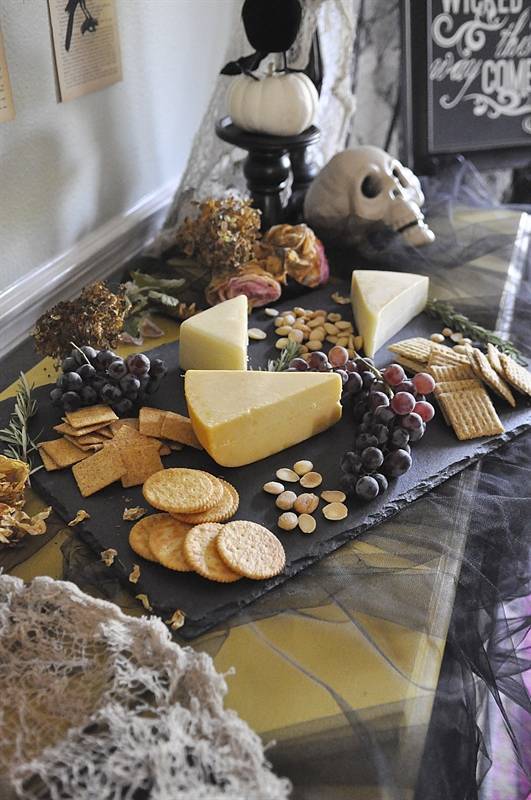 Party favors.
Tiny booze bottles serve as easy parting gifts. Simply add a little tag to the bottles to make them personalized.
via jacolynmurphy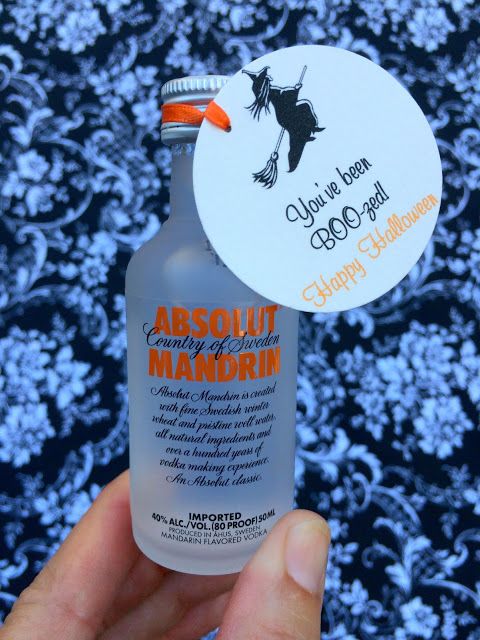 Cocktails.
Did we mention booze already? These are adult Halloween party ideas, right?
via Heather Christo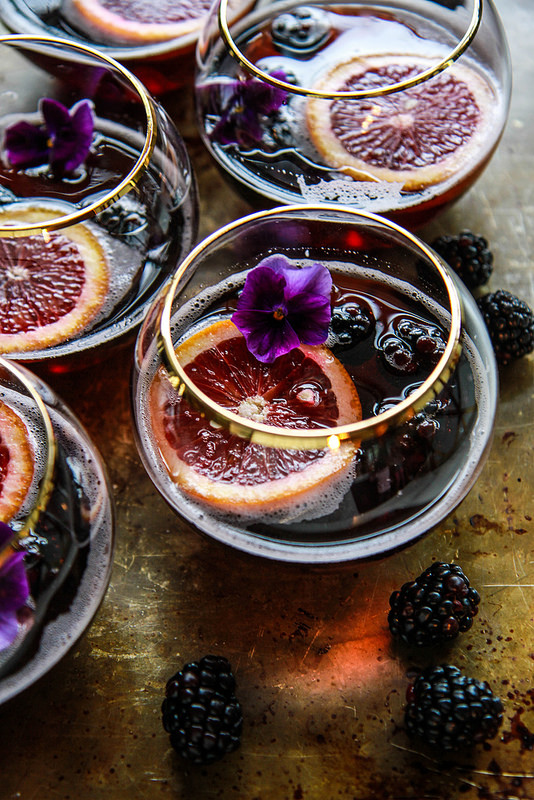 Mysterious mystery.
Really get into the Halloween spirit by hosting your very own murder mystery party. Get all dressed up to really get into it.
via About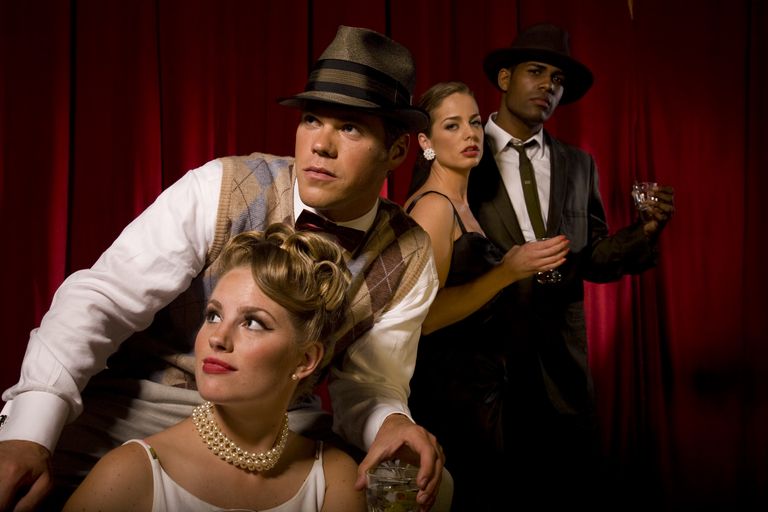 We promised you a list of adult halloween party ideas and this just about covers it. Who's ready to party?