Ok so maybe you're not quite ready to have a real life human baby of your own. Totally cool. But you did just commit yourself to a brand stinkin' new little pup. And you swear it's the most adorable little creature since… well, ever. We get it. Why not share it with the world? After all, your other friends have been mailing your their own arrivals for months, why not do the same. So what if your arrival is a bit furrier? It counts, right?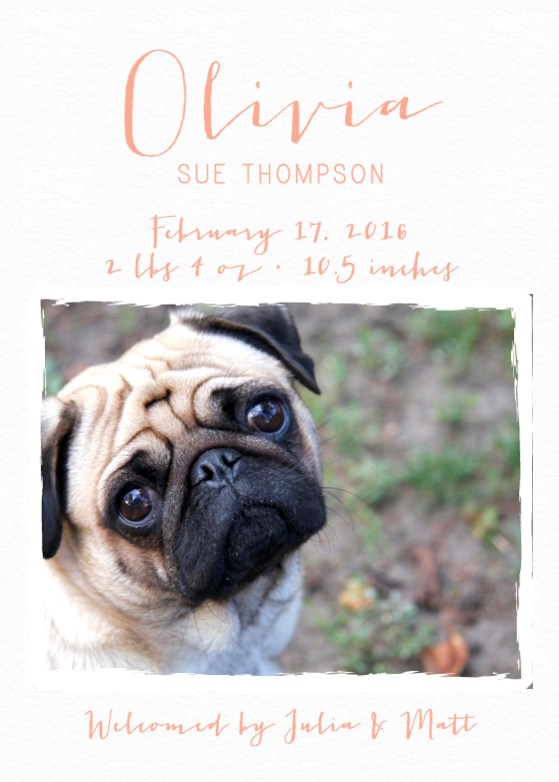 Here are some of our favorite ways to turn our awesome Birth Announcement templates into some adorable puppy announcements…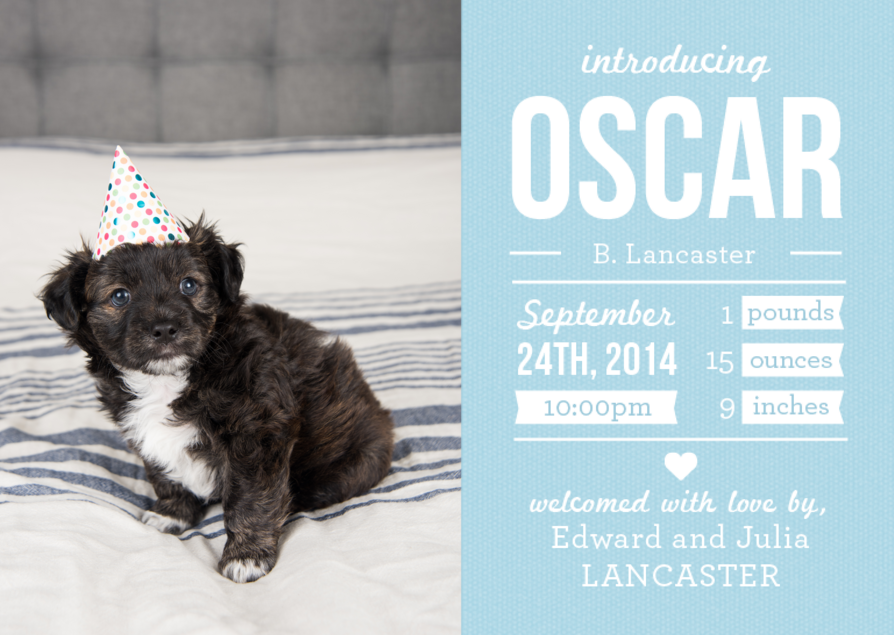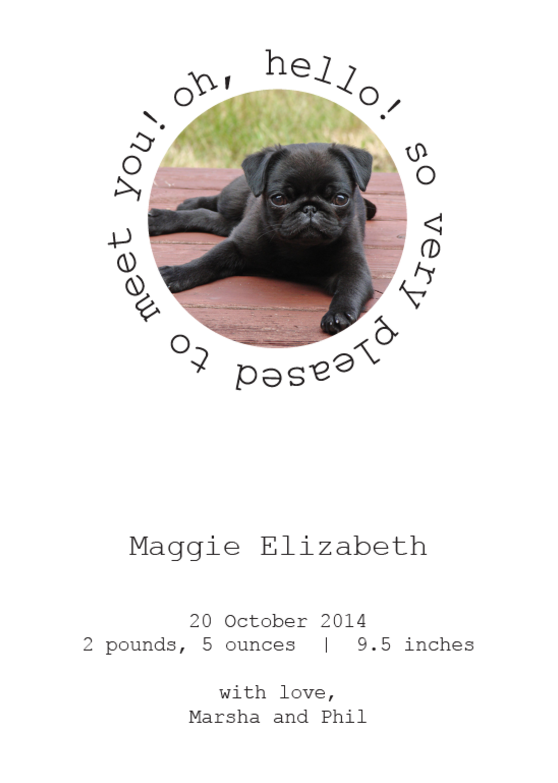 Because…. SO CUTE.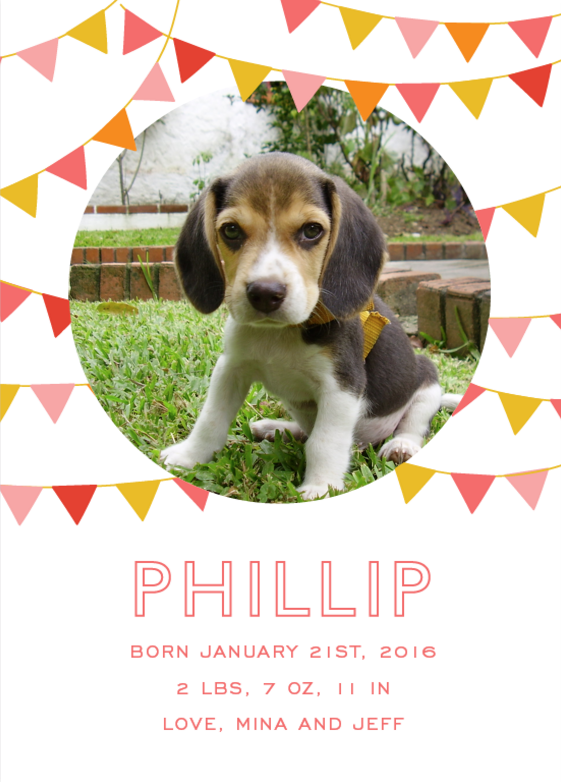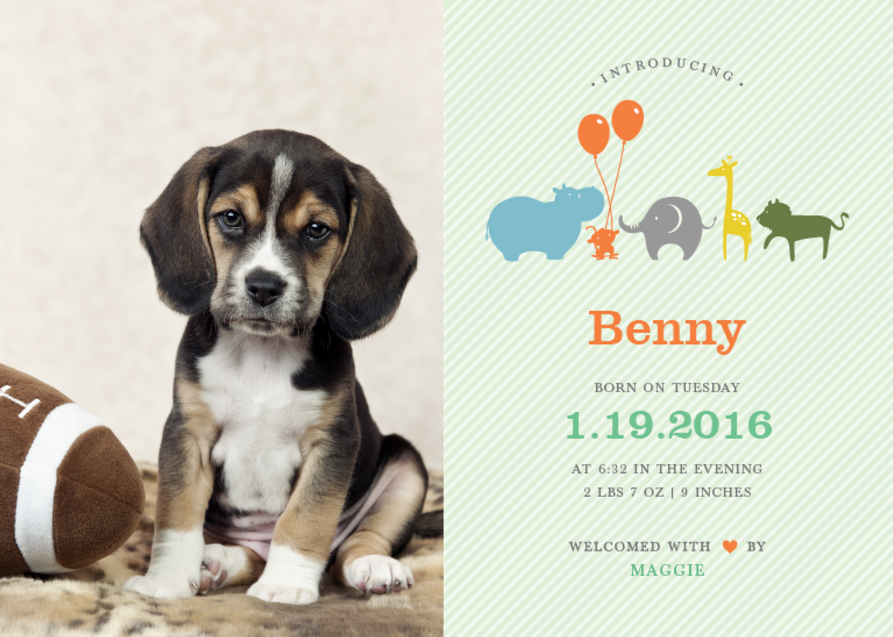 Our adorable birth announcements are pretty flexible indeed. The best part is that we'll even mail them all out for you! Easy Peasy.