Elizabeth Grubaugh is a graduate of Parson's School of Design and Cranbrook Academy of Art. She worked as an art director and graphic designer before focusing on her illustration and product line. After living in New York City, Vermont, and Japan, Elizabeth now lives in upstate New York where she is inspired by both the natural surroundings of her home and the urban setting of her design studio. She paints, draws, sews, and screen prints daily.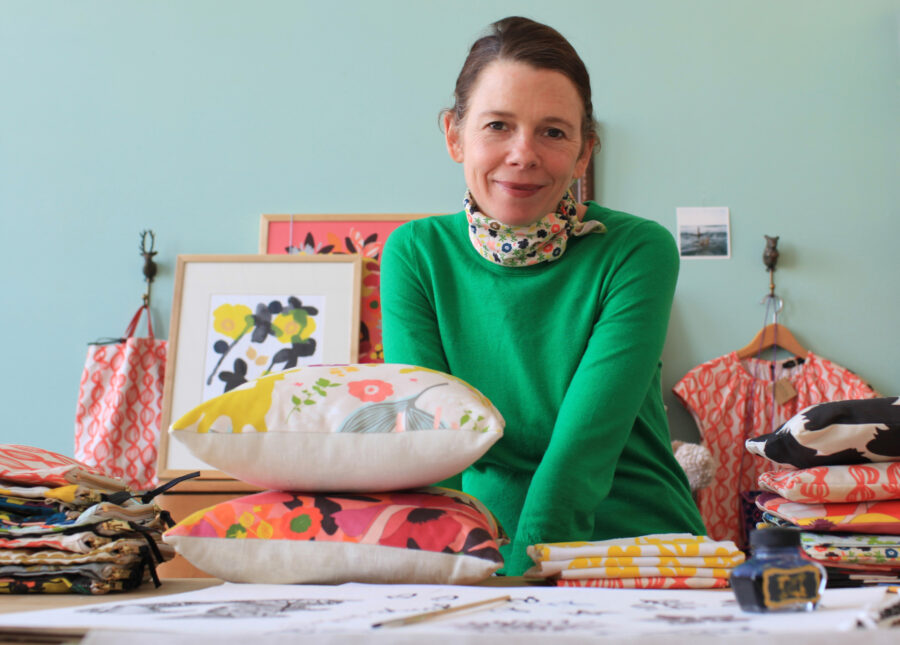 1. What's your favorite book?
Joyce Carol Oats – We Were the Mulvaneys
F Scott Fitzgerald- Tender is the Night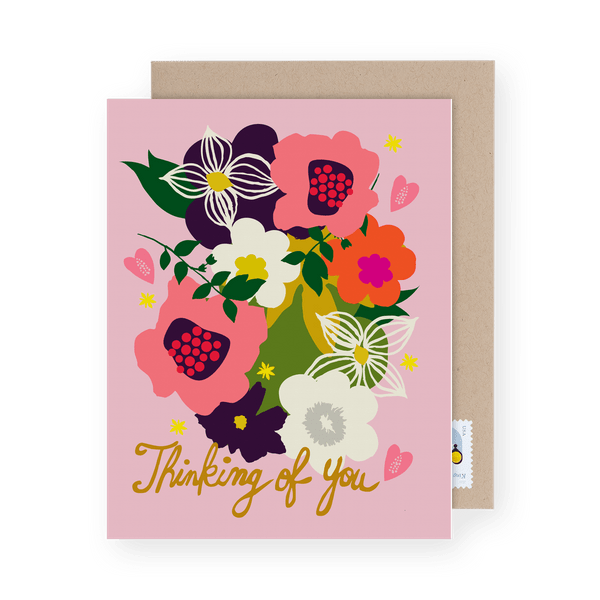 2. Favorite movie?
Wong Kat Wai – In the Mood For Love Wes Anderson – it's hard to choose between them, Royal Tenenbaums might be it
3. Favorite TV show?
right now- Call My Agent (funny French show on Netflix) Fun family memories watching – Glee & Stranger Things
4. Favorite song?
Right Now – Kate Nash – I Hate Seagulls Fiona Apple – Love More
5. Favorite food?
anything Indian
6. Drink of choice?
Water is of course #1 Then Matcha Lattes in the afternoon
7. Go-to karaoke song?
never !
8. When did you realize you wanted to be a designer?
Not until I was already at Art School
9. Did you go to design school or teach yourself?
I went to Parsons School of Design then later Cranbrook Academy of Art in Detroit for graduate school
10. If you had to describe your style with only three words what would they be?
quirky, colorful, & charming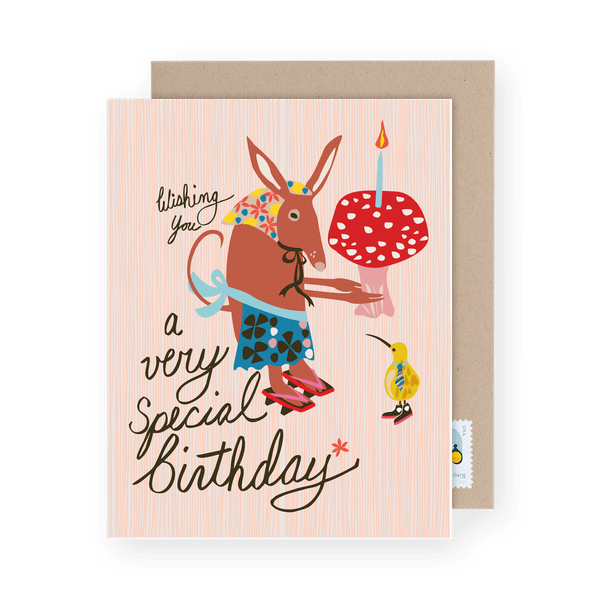 11. When did you start your company?
I started two other companies before this one.I started my current company in 2014
12. Where is your studio located?
The perfect location! – next to my house in Tuxedo New York
13. What's your favorite card of yours on Postable?
I am a sucker for French and Japanese so I am partial towards the Konichiwa Bonjour card!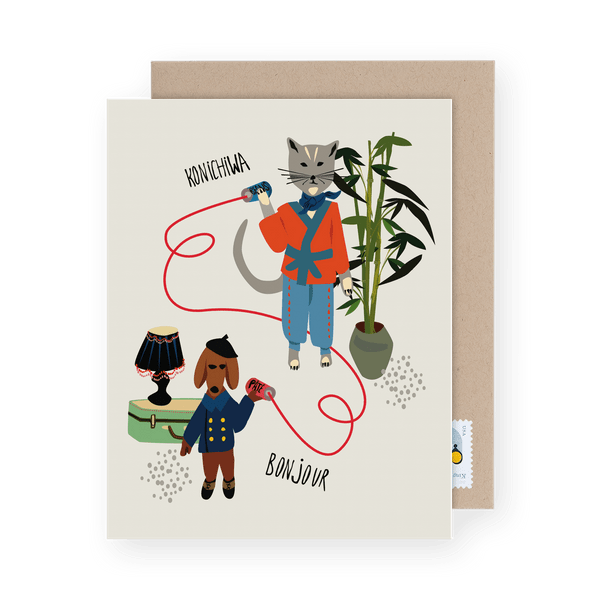 14. What artists, past or present, inspire your work?
Merrimekko, Edward Hopper, Vera, Justin Peck's coreography, and many more
15. If you had to choose a spirit animal what would it be and why?
I would choose a Deer. I live and work in the woods so I have lots of animal visitors. I like to watch the deer meander by they are so graceful and calm and they come out at all times of the day unlike some of the nocturnal animals.
16. When was the last time you laughed really hard and why?
When my kids and I laugh at ourselves (and at our dog)
17. How would you spend your dream Saturday?
a swim in a lake then a hike with my dog
18. If you weren't allowed to work for 12 months, what would you do?
Travel and when not traveling, I would make gardens at my home. And of course redecorate my entire house just for fun.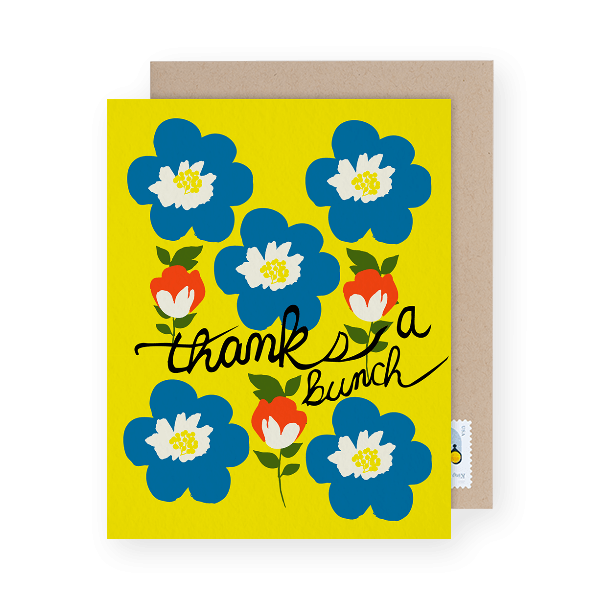 19. If you could live anywhere in the world, where would it be?
I am not sure I have found the place yet. But I love the coast of Maine. It is one of my favorite places.
20. Was this questionnaire too long?
it was perfect.