Announce Divinely is a modern stationery brand that leans heavily on the color, wit, and syrupy sweet sentiments. Owner and designer Ebony Nichols creates every design with the goal that the person reading each card will allow themselves to celebrate intentionally.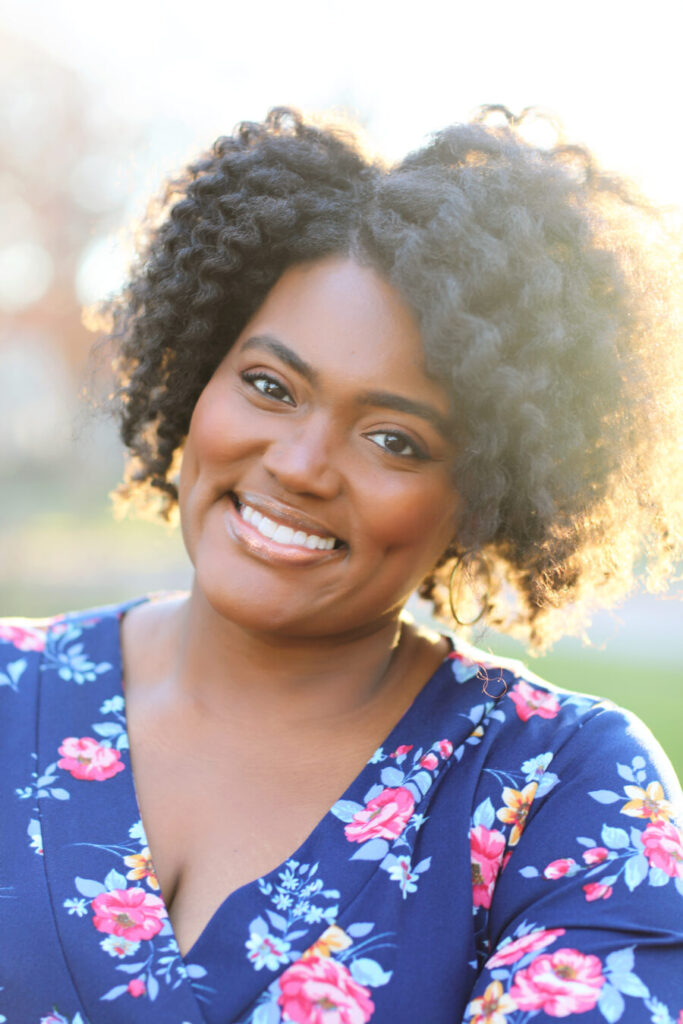 1. What is your favorite book?
My favorite book is A Wrinkle in Time by Madeline L'Engle. I read it as a little girl and have probably reread it about 10 times since. It gave me permission to be creative and logical and I learned that I could build a fantastical world combining the two.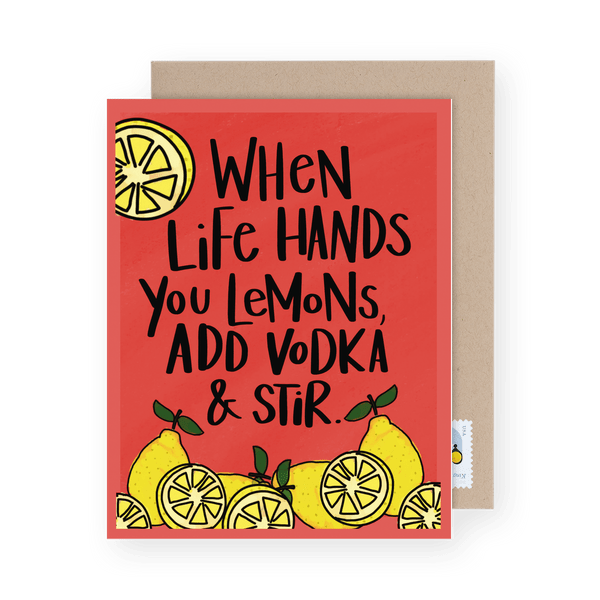 2. Favorite movie?
Mary Poppins. Again, the meshing of the whimsical and practical makes me feel at home.
3. Favorite TV show?
Hmm…that's a hard one because all I've been doing since the pandemic is watching TV shows. Let's go with Curb Your Enthusiasm. Larry David's absurdity is so cringe yet hilarious. I can't look away.
4. Favorite song?
I'm a genre-hopper, so I have a few: "Me Myself and I" by Beyonce, "Defying Gravity" from Wicked, and "Superwoman" by Karyn White…I'm kinda detecting a theme here…
5. Favorite food?
Potatoes. I channel Bubba Gump when it comes to potatoes. I will eat them in any form. Fried, mashed, baked…
6. Drink of choice?
So boring, but water. Not terribly exciting, but I stay hydrated, so there's a plus. But if I'm feeling sassy… a mojito.
7. Go-to karaoke song?
Take a Bow by Rhianna. Everytime.
8. When did you realize you wanted to be a designer?
Very first moment: when I was 9 and completely obsessed with making faces on Microsoft Paint. First legitimate moment in terms of a career: about 6 years ago after I spent my undergrad and grad years making flyers for my university because I thought it was fun.
9. Did you go to design school or teach yourself?
I'm self-taught. My best friend is a creative and she had Photoshop on her computer. Playing around on Photoshop reminded me of my Microsoft Paint days, so I explored my way into a skillset eventually.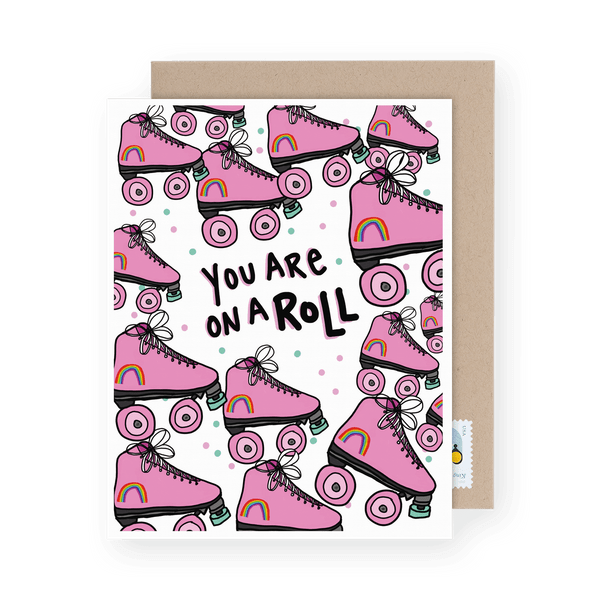 10. If you had to describe your style with only three words what would they be?
Colorful, witty, and pretty. A question I always ask my peeps after I finish a card is, "Is this cute?"
11. When did you start your company?
I started Announce Divinely in 2015 after realizing that I did not want to do exactly what all my degrees were for at this point in my life.However, I had this note on my phone with 100 card ideas, so I took the leap.
12. Where is your studio located?
Umm…wherever my iPad and Pencil will travel!! Mainly, though, in Saint Louis, MO.
13. What's your favorite card of yours on Postable?
The "So Worth Celebrating" card because it's perfect for so many different situations. It's the card you keep in your back pocket because it can always find an appropriate moment.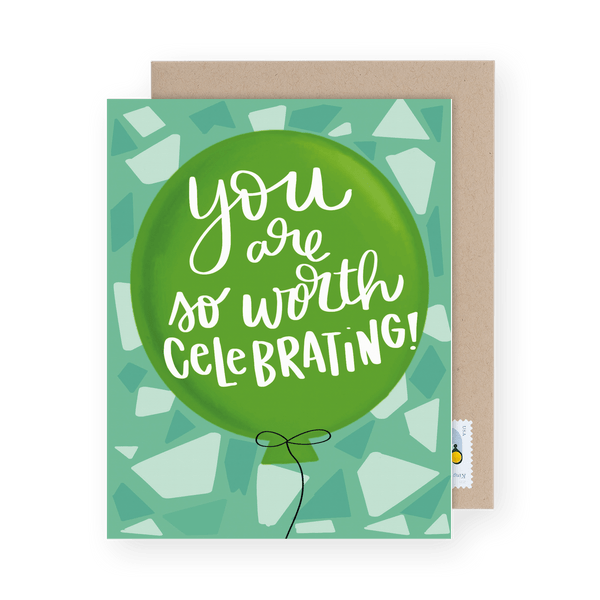 14. What artists, past or present, inspire your work?
I love how Vashti Harrison marries African American characters with whimsical, dreamy, and soft moments. Typically, women of color are only portrayed as strong and the backbone for others. While we can be, we are also very well-rounded and shine with joy and softness. So I am inspired to create more celebratory moments with darker skin tones in my work as well.
15. If you had to choose a spirit animal what would it be and why?
I'm very inspired by cats. They're soft and give off this dainty air, and will defend their territory. Cats just mind their business and are very good at whatever cat things they do without making a big fuss about it.
16. When was the last time you laughed really hard and why?
I laugh really hard all the time because I'm a goober, but the most recent was laughing with my best friend. I sent her a very random and silly video of the closeup of my eye and she became so tickled. Other people laughing triggers my laughter.
17. How would you spend your dream Saturday?
Perusing a store or museum that was filled with pretty things and eating and drinking fantastic food and beverages throughout the entire day. Food will always be a part of my dream day.
18. If you weren't allowed to work for 12 months, what would you do?
Travel the world, take photos, and eat everything.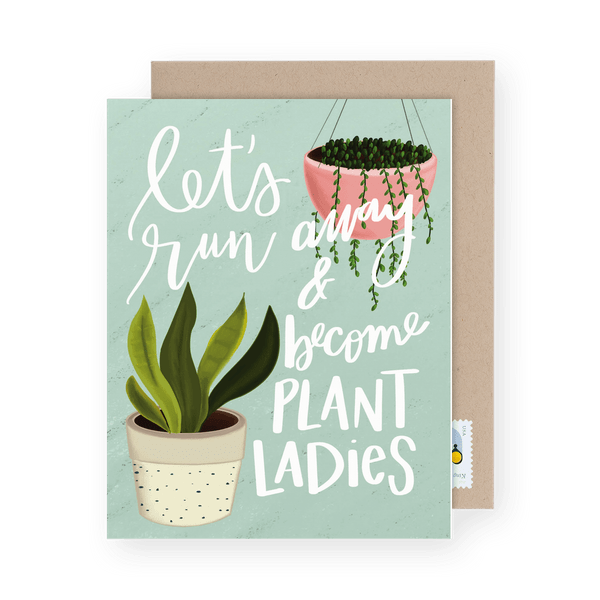 19. If you could live anywhere in the world, where would it be?
Somewhere in the Pacific Northwest. One of my favorite cities is Seattle. The mountains, forests, ocean, and seafood have a special place in my heart.
20. Was this questionnaire too long?
I'm answering questions I've never even asked myself before and I quite enjoyed it! Well done, Postable!