Remember that time we gave you ideas for a quirky wedding? Well, we thought we would revisit the topic and mainly focus on that ever-so-special wedding cake. The wedding cake toppers, to be even more exact. The cake topper is one of those wedding items that never fails to attract the Instagram-ing guests, but they all tend to be… well, the same. You want yours to really hit the quirky-unique-whoa-that's-awesome spot. We get it and we're here to help.
 We scoured the world that is Pinterest and compiled a list of 22 Awsome Quirky & Unusual Wedding Cake Toppers to get your wedding inspiration juices flowing! Enjoy.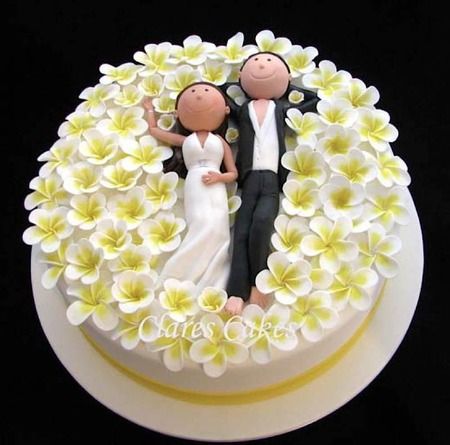 cakewrecks.com
The hippy wedding cake topper of all hippy wedding cake toppers! Or if you're into the whole lying in a field of Daisies thing.
---

hatch.co
---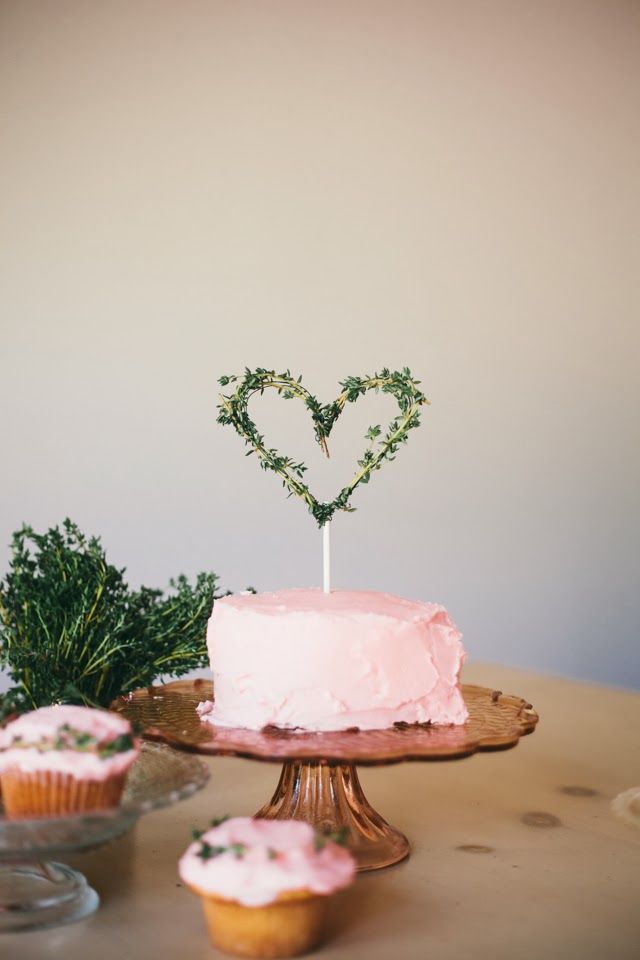 buzzfeed.com
The cake topper that says "We're earthy, lovely, & in love."
---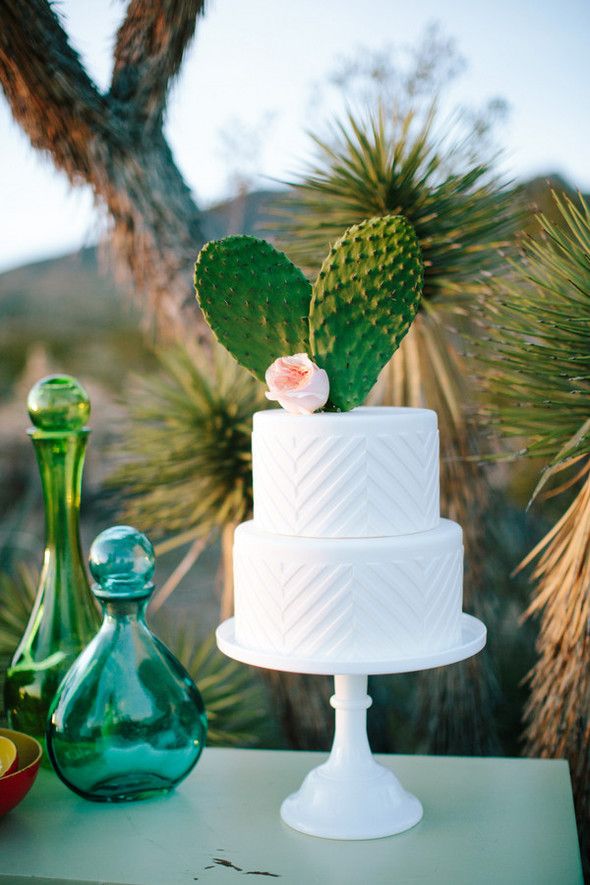 100layercake.com
Earthy with a tinge of edge… Have you ever pricked your finger on one of these bad boys? This wedding cake topper will pretty much take over your #wedding feed on Instagram. So cool!
---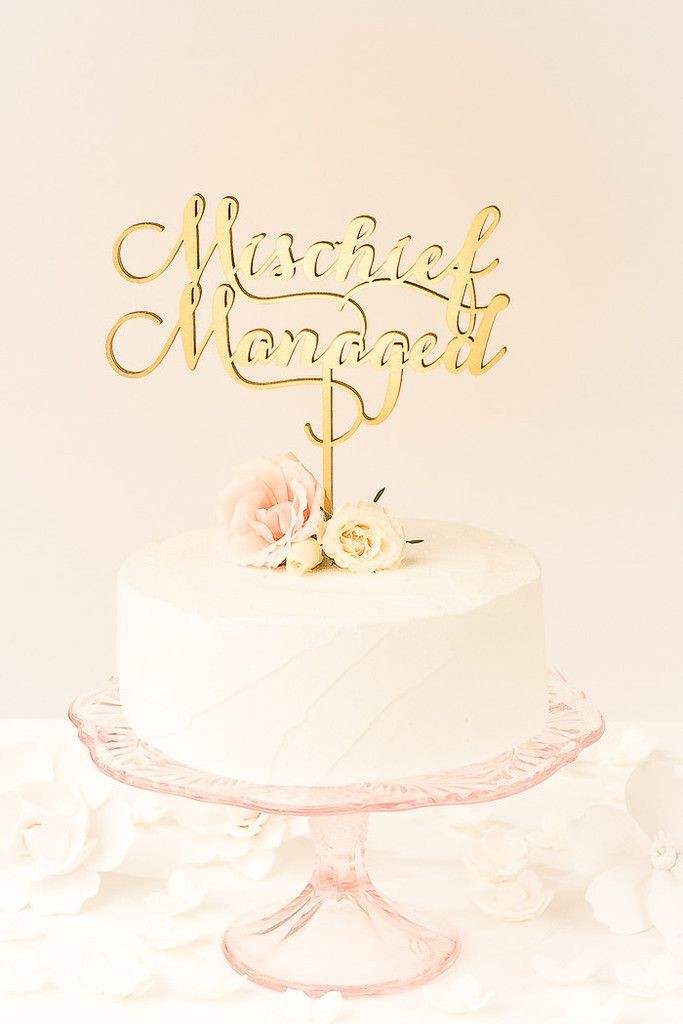 betteroffwed.co
The wedding cake topper for those all-too-awesome Harry Potter fans. It's also quite lovely.
---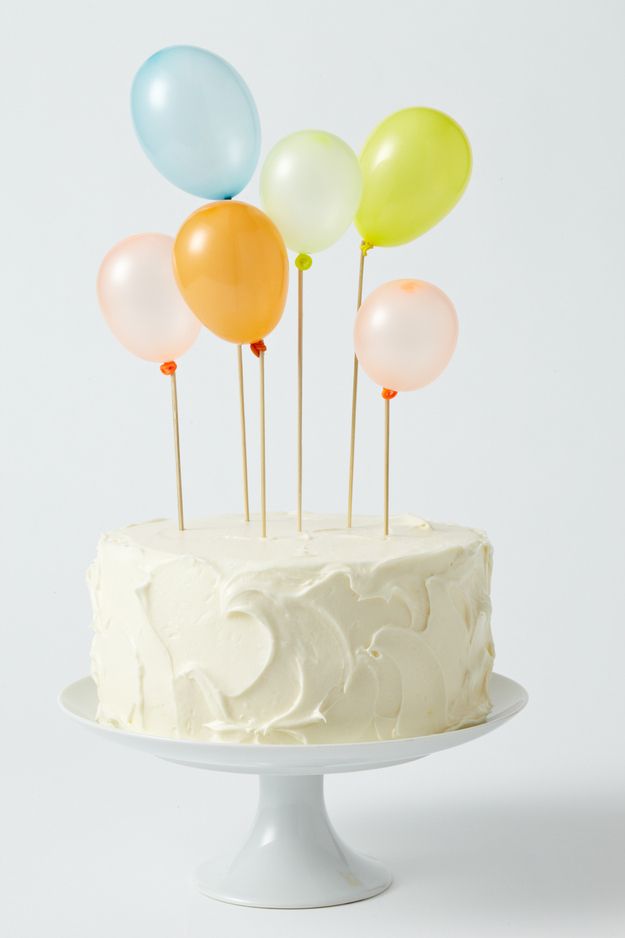 buzzfeed.com
Well, we did say quirky. How fun!? Tiny balloons for a wedding cake topper – fun & budget friendly!
---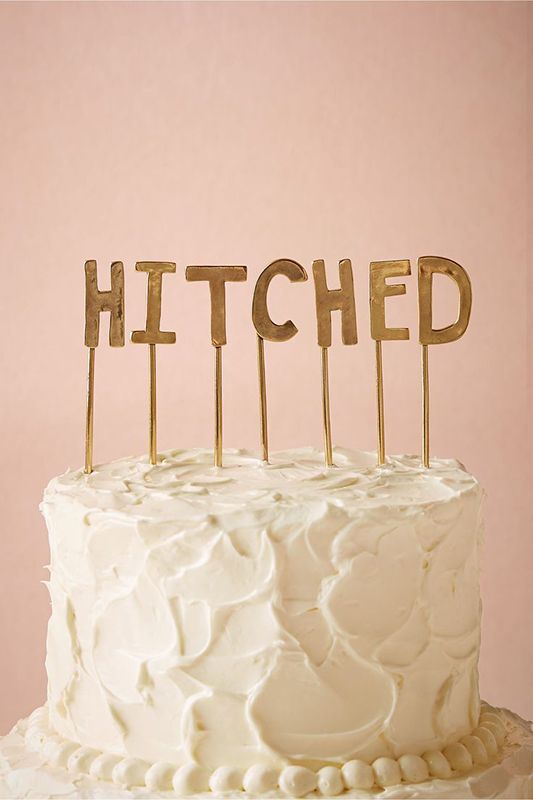 festivalbrides.co.uk
Chic and to the point.
---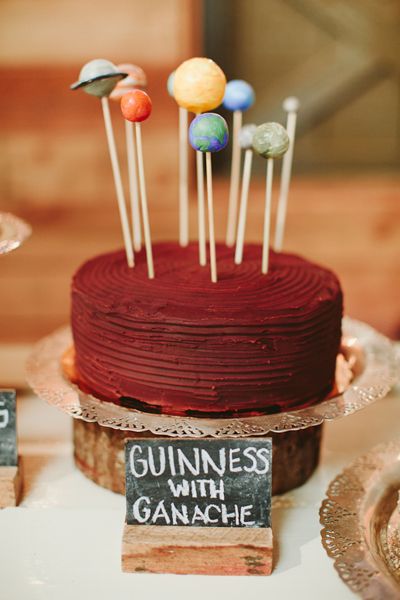 iloveswmag.com
OK, so maybe this is more for the groom's cake, but how cool!? For the couple that can name all the planets in our solar system AND their accompanying moons.
---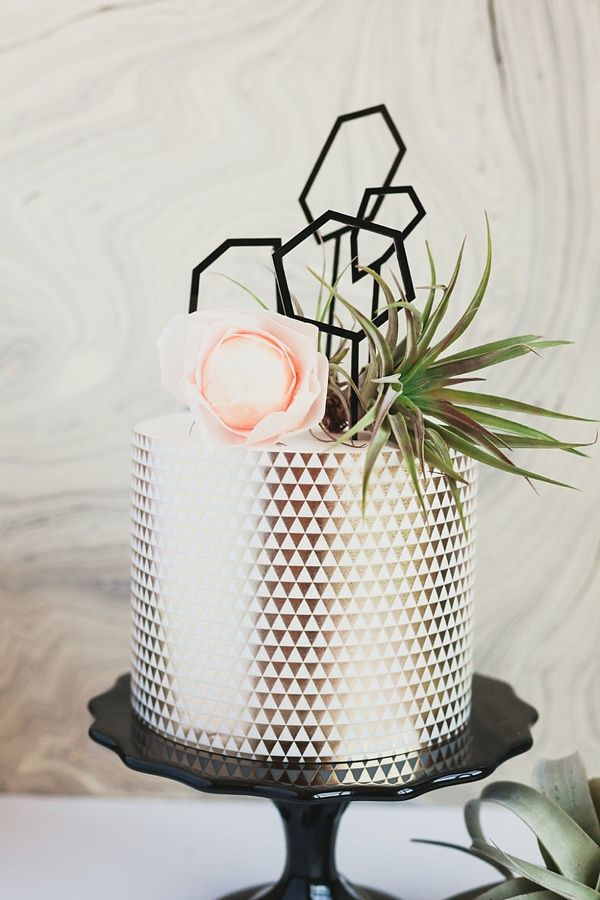 tidewaterandtulle.com
If you're cool enough to have this geometric looking thing sit a-top your wedding cake, you should just go ahead and wear a black leather jacket with that white wedding dress. #toocoolforschool
---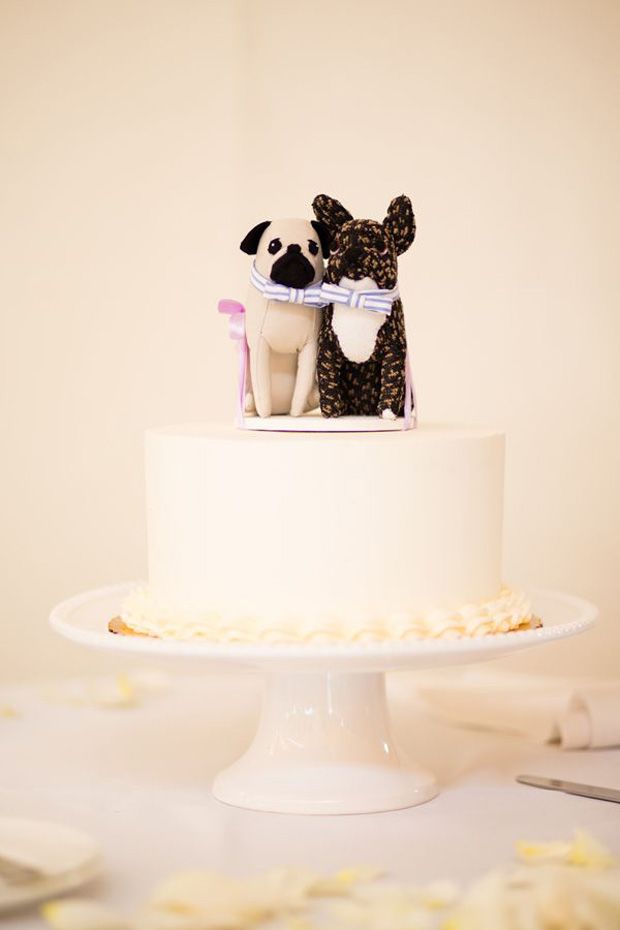 wantthatwedding.co.uk
Is your pup walking you down the isle? Or is little Jimmy carrying the rings in the ceremony? If your puppy and your soulmate's puppy is part of your 'how we met' story… this may just be the cake topper for your big day!
---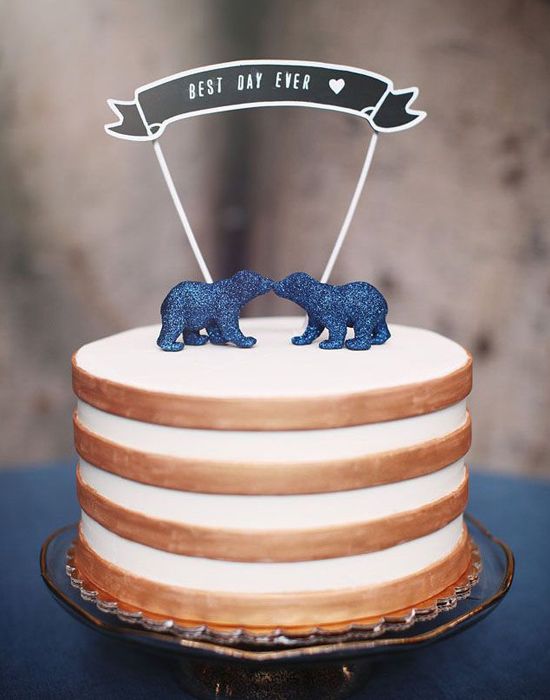 weddingchicks.com
Um, how cute?!?!!!!
---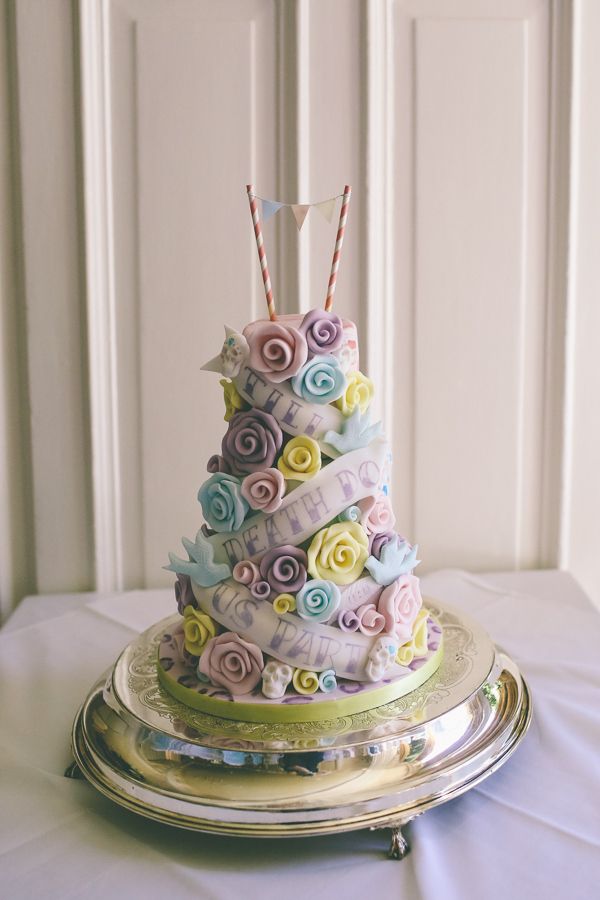 whimsicalwonderlandweddings.com
This cake may not be simple, but the wedding cake topper certainly is… If you're going for an elaborate wedding cake decor, maybe sticking with something simple like a few colorful tiny banners is a great idea to keep a balance.
---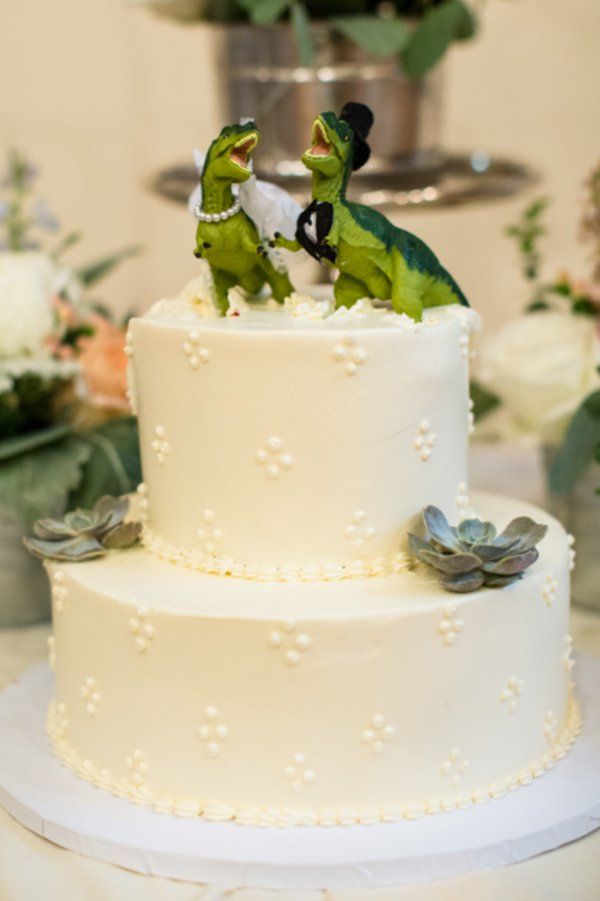 rusticweddingchic.com
DINOS!
---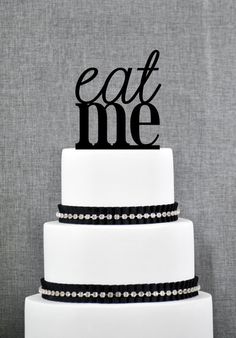 buzzfeed.com
---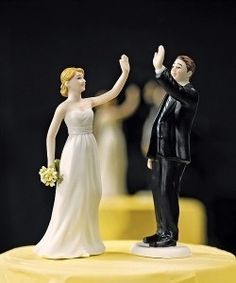 buzzfeed.com
---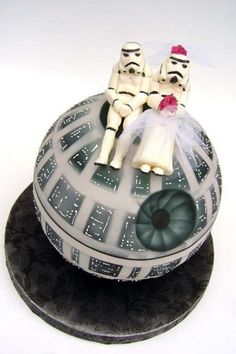 trendhunter.com
---

ehow.com
Because you want doughnuts everywhere, including the top of your wedding cake!
---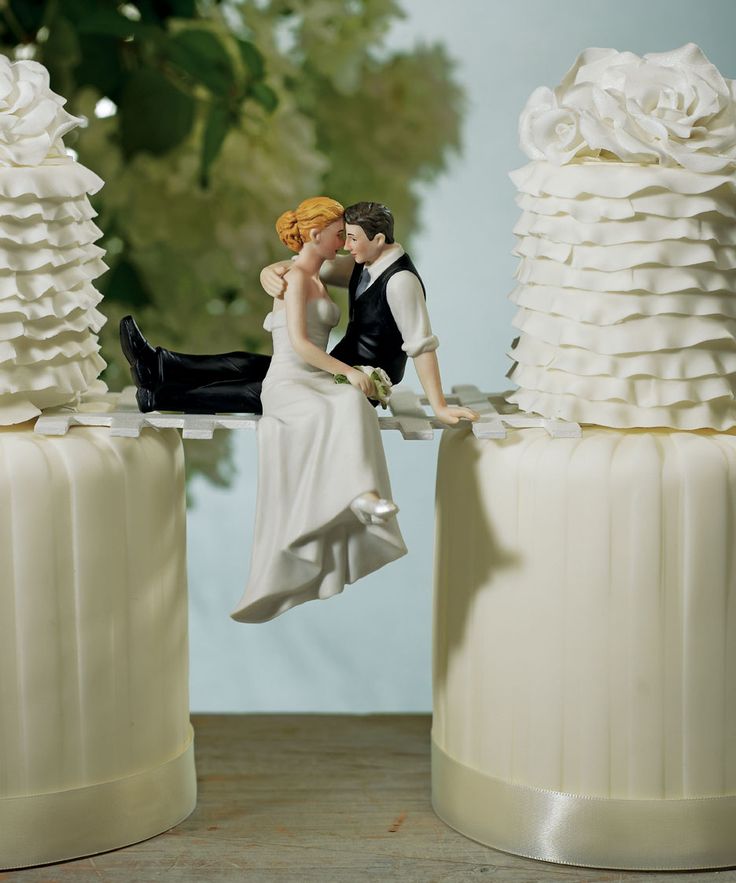 weddingstar.com
Who says a wedding cake topper must be on top?! Stray from the crowd!!
---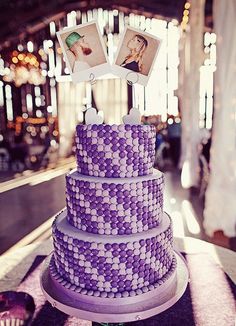 glamour.com
So cute. So simple. So budget friendly!
---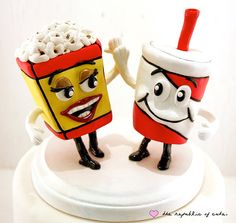 emmalinebride.com
For the movie buffs!
---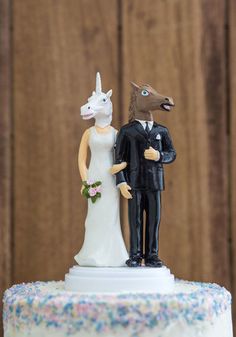 modcloth.com
---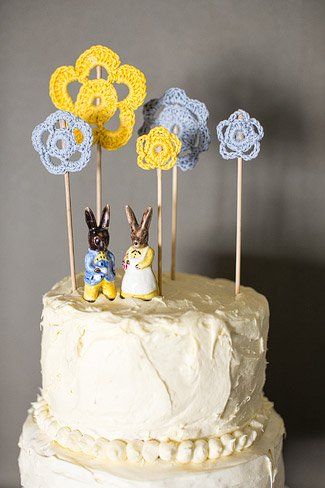 confettidaydreams.com
Bunnies and crochet. The wedding cake topper your granny will be proud of!