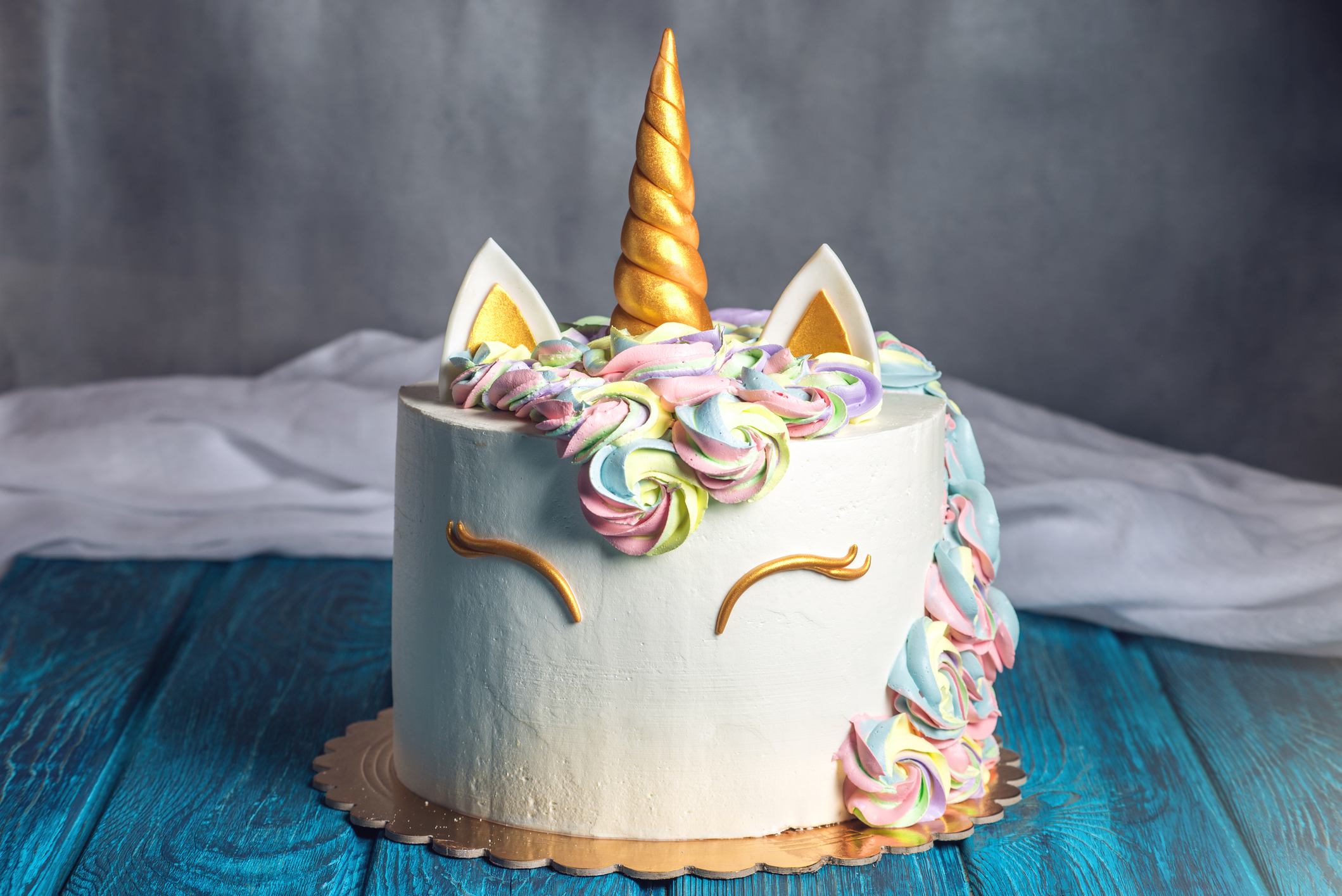 Remember that time we gave you ideas for a quirky wedding? Well, we thought we would revisit the topic and mainly focus on that ever-so-special wedding cake. Wedding cake toppers, to be even more exact. The cake topper is one of those wedding items that never fails to attract all the Instagram attention (after the bride of course), but they all tend to be… well, the same. If you want yours to really hit the quirky-unique-whoa-that's-awesome spot.
We get it and we're here to help.
We scoured the world of Pinterest and compiled this list of 22 Awesome Quirky & Unusual Wedding Cake Toppers to get your wedding inspiration juices flowing! Enjoy.
1. A field of daisies topper
The hippy wedding cake topper of all hippy wedding cake toppers! If you're into the whole lying in a field of Daisies thing this cake topper is for you.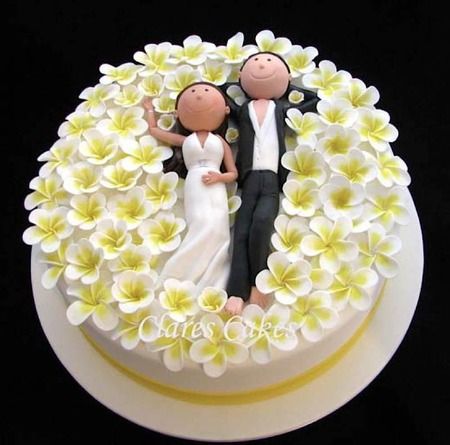 cakewrecks.com
2. Cartoon versions of you
Because the real version is just not as fun!

hatch.co
3. Branches of a heart
The cake topper that says "We're earthy, lovely & in love."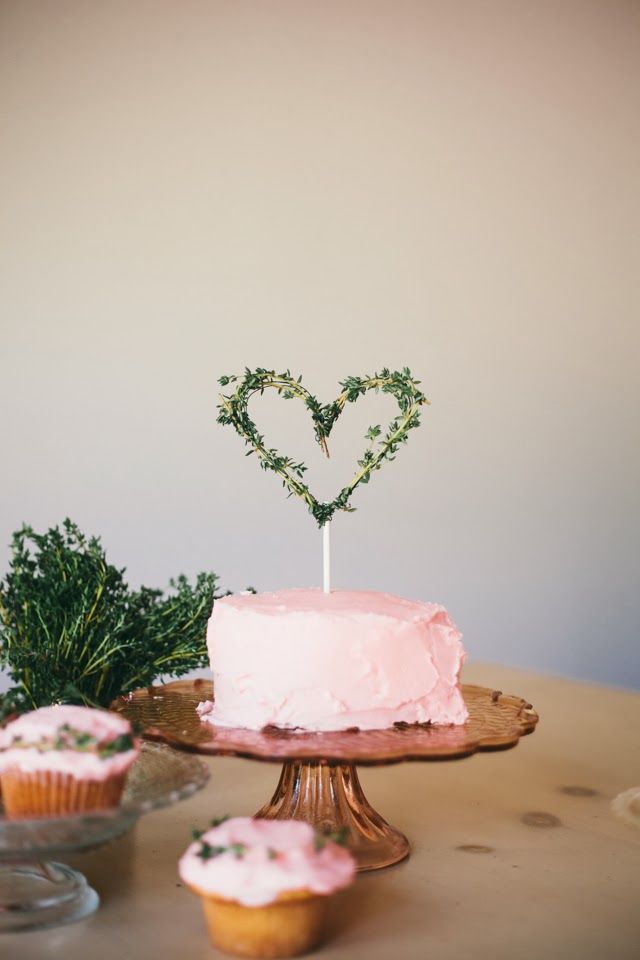 buzzfeed.com
4. Cacti topper
Earthy with a tinge of edge… Have you ever pricked your finger on one of these bad boys? This unusual wedding cake topper will pretty much take over your wedding feed on Instagram. So cool!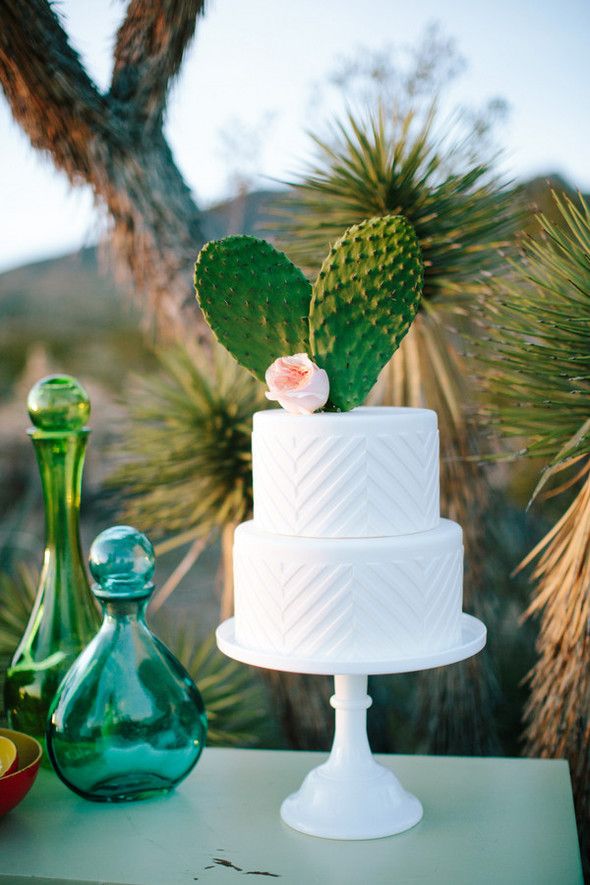 100layercake.com
5. Mischief Managed!
The wedding cake topper for those all-too-awesome Harry Potter fans. The gold scripted font is also quite lovely.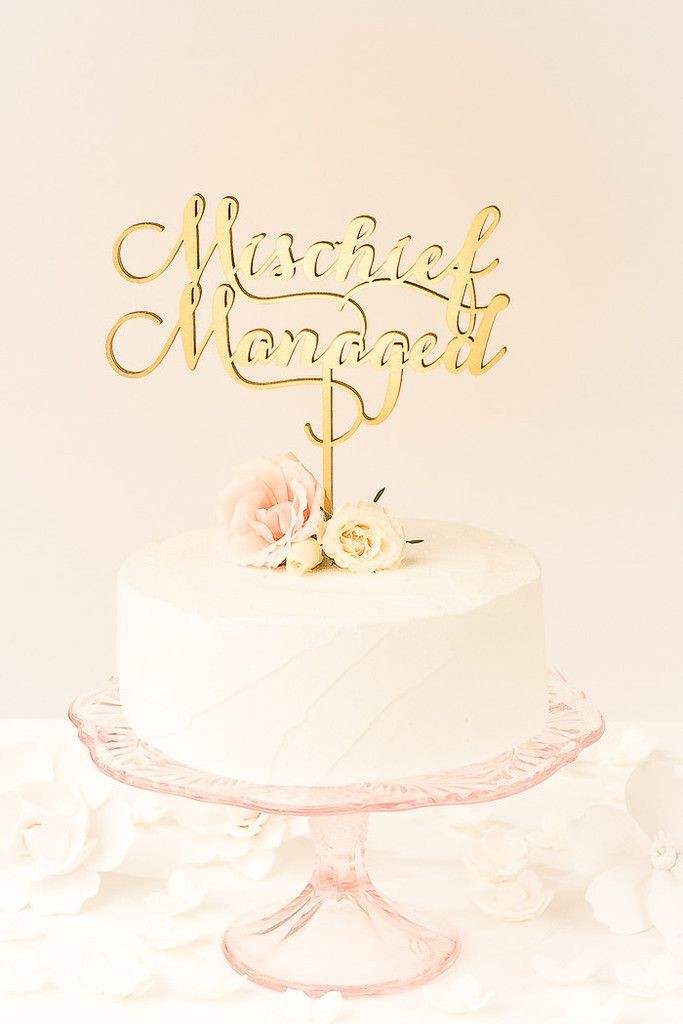 betteroffwed.co
6. Quirky balloon cake topper
Well, we did say quirky. How fun!? Tiny balloons for a wedding cake topper – fun & budget friendly!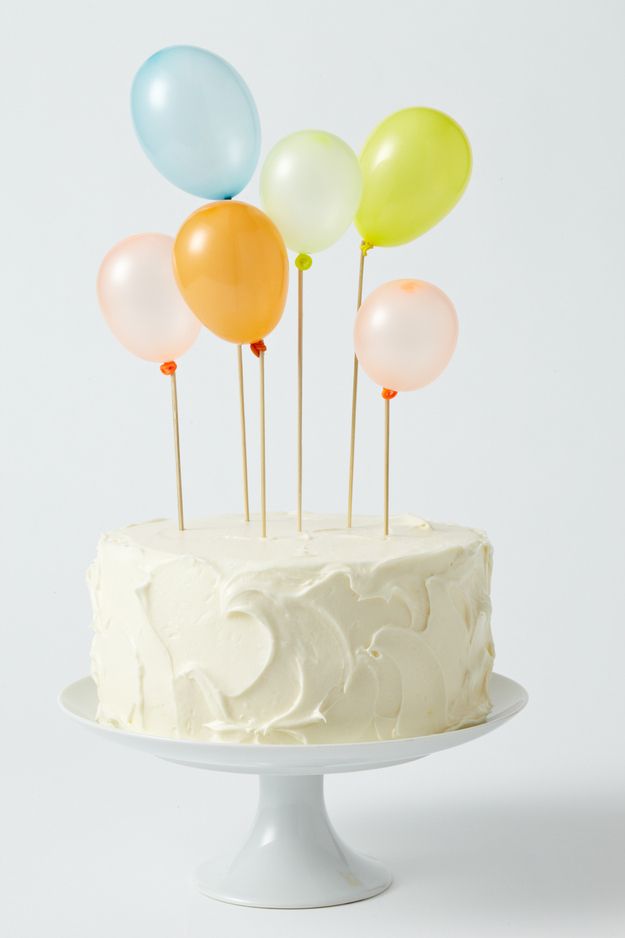 buzzfeed.com
7. Hitched
Chic and to the point.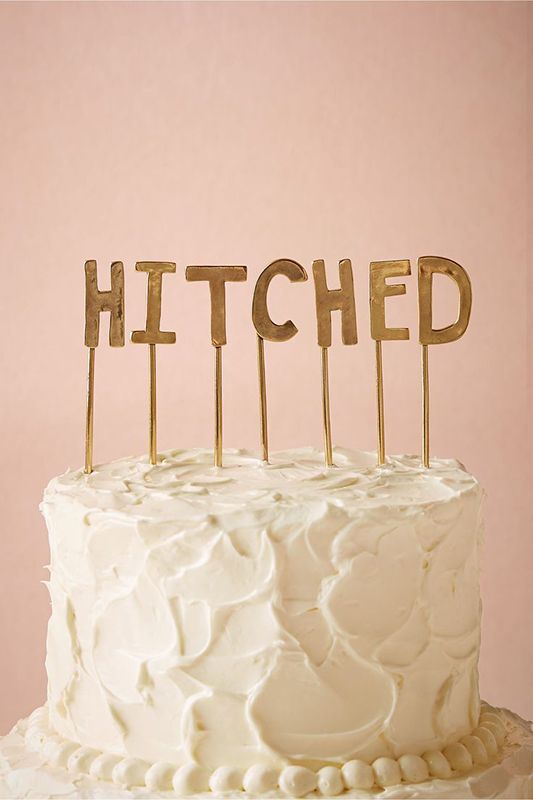 festivalbrides.co.uk
8. The entire solar system!
OK, so maybe this is more for the groom's cake, but how cool!? For the couple that can name all the planets in our solar system AND their accompanying moons. Talk about unusual wedding cake toppers!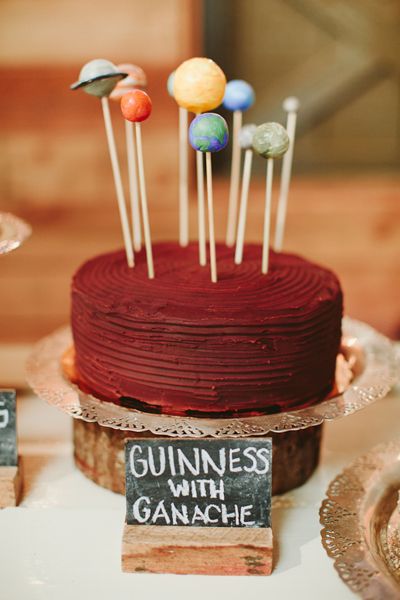 iloveswmag.com
9. Funky shapes cake topper
If you're cool enough to have this geometric looking thing sit atop your wedding cake, you should just go ahead and wear a black leather jacket with that white wedding dress. #toocoolforschool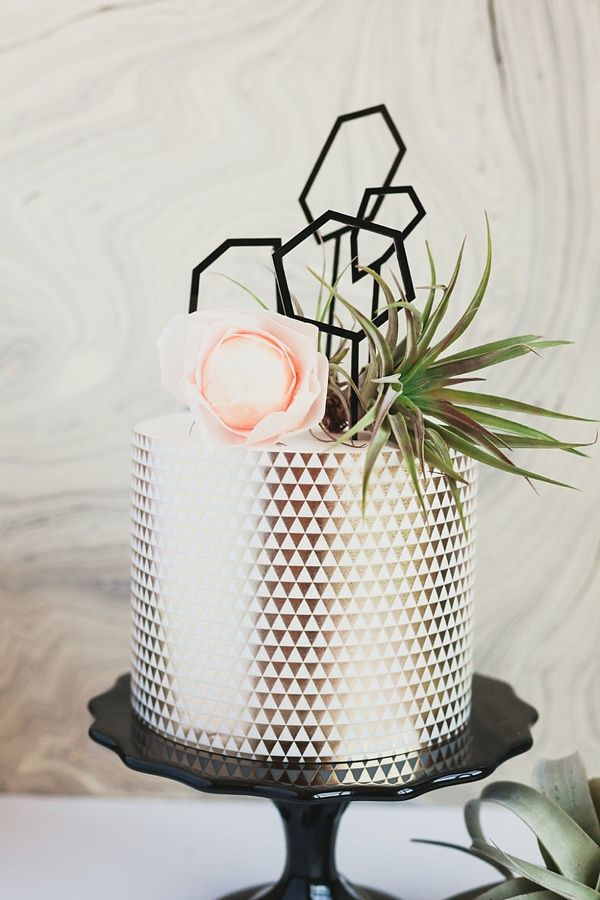 tidewaterandtulle.com
10. Puppy love cake topper
Is your pup walking you down the aisle? Or is little Jimmy carrying the rings in the ceremony? If your puppy and your soulmate's puppy is part of your 'how we met' story… this may just be the cake topper for your big day!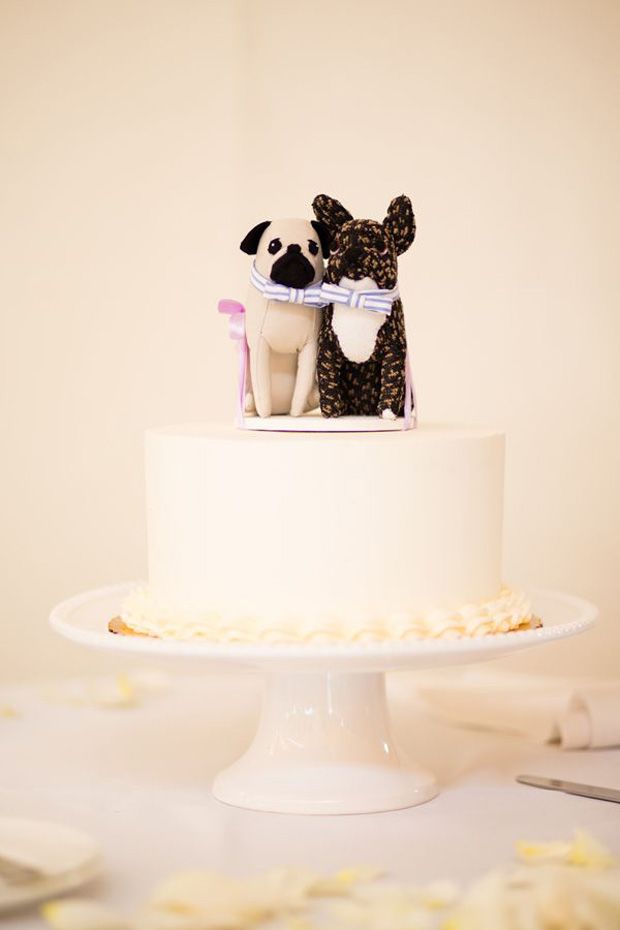 wantthatwedding.co.uk
11. Best day ever!
Um, how cute?!?!!!!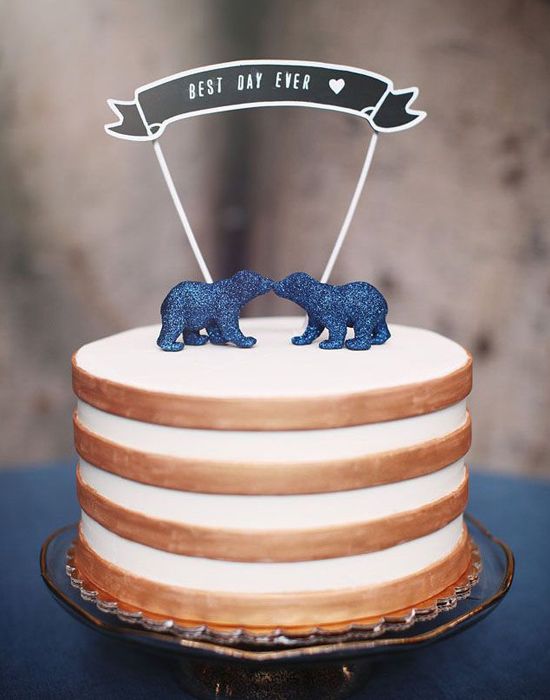 weddingchicks.com
12. A whimsical banner wedding cake topper
This cake may not be simple, but the wedding cake topper certainly is… If you're going for an elaborate wedding cake decor, sticking with something simple like a few colorful tiny banners is a great idea to balance it out.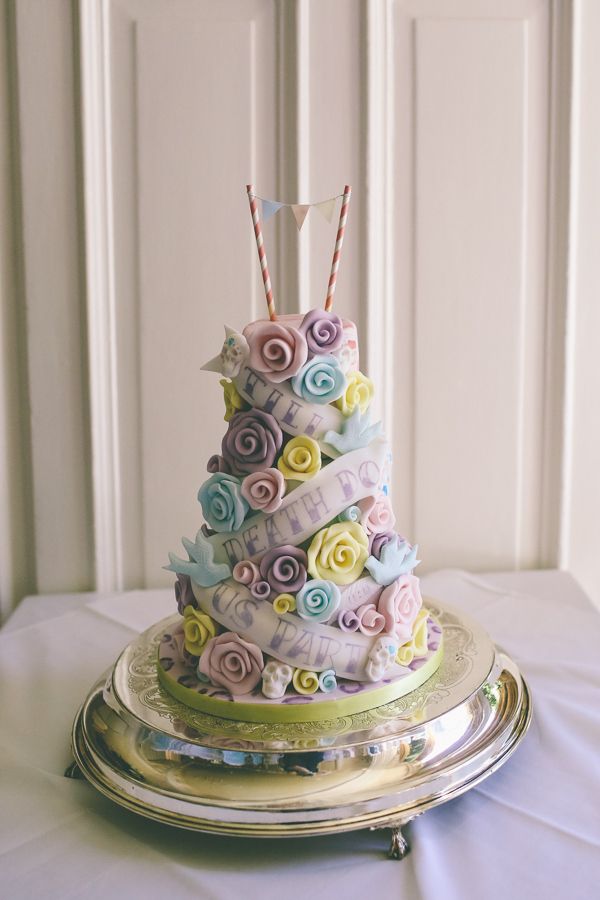 whimsicalwonderlandweddings.com
13. For the paleo lovers
DINOS! Perfect for the Ross-types.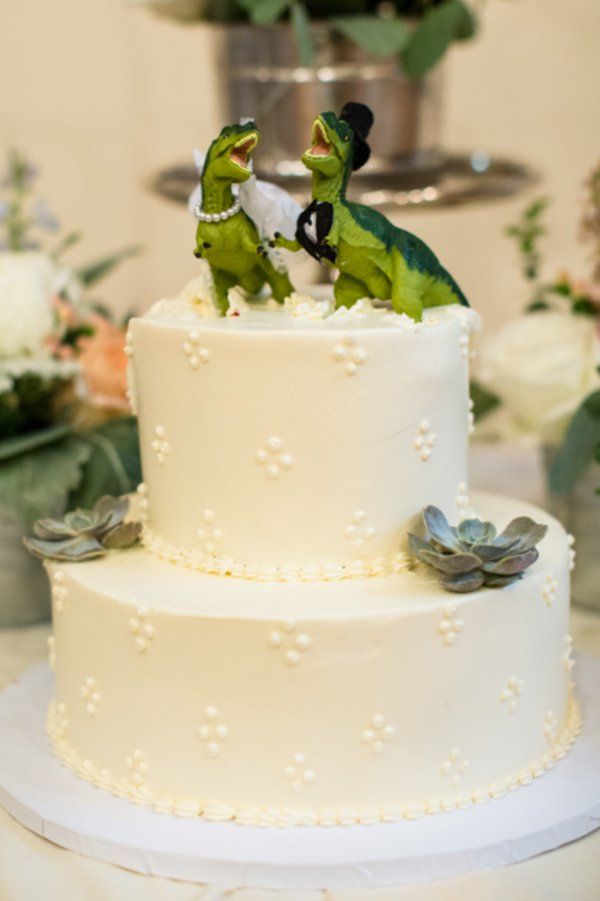 rusticweddingchic.com
14. Funny eat me wedding cake topper
Want something elegant, but with a touch of humor? A giant 'eat me' sign will cover the humor part. Use a scripted font and you've got yourself the elegant part covered too!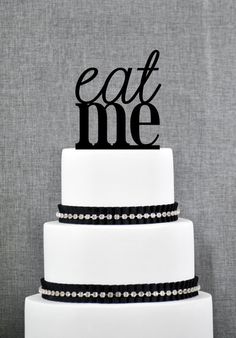 buzzfeed.com
15. High five!
Perfect for the high energy couple who love a good time.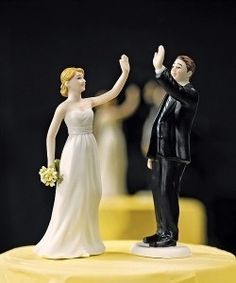 buzzfeed.com
16. Star-Wars-Loves
Have you both seen Star Wars more times than you can remember? Maybe you spent those first few special dates of your relationship with nightly Star Wars movie nights?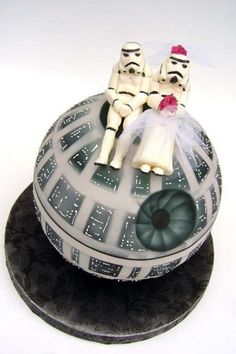 trendhunter.com
17. Donut wedding cake topper.
Yes, that's exactly what that looks like. Because you want doughnuts everywhere, including the top of your wedding cake!

ehow.com
18. A romance bridge?
Who says a wedding cake topper must be on top?! Stray from the crowd!!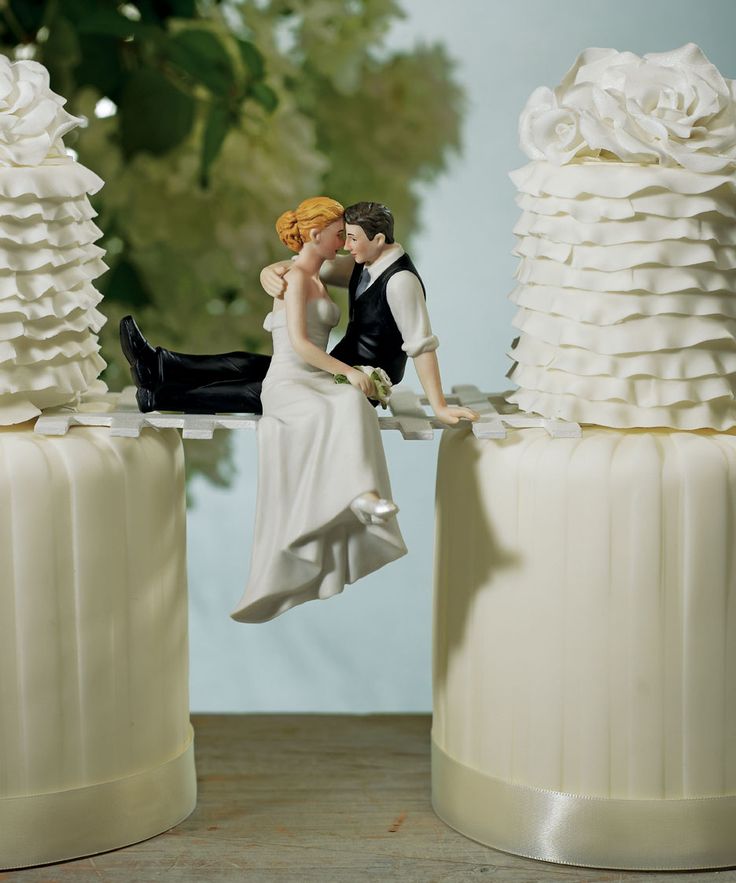 weddingstar.com
19. Polaroid hipster wedding cake topper
So cute. So simple. So budget friendly!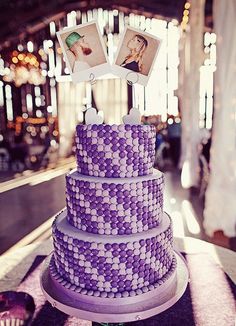 glamour.com
20. Popcorn & soda
For the movie buffs!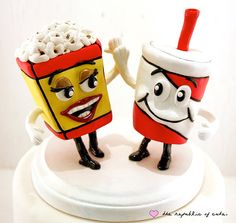 emmalinebride.com
21. Horses' heads?
If you have to ask, it's not for you.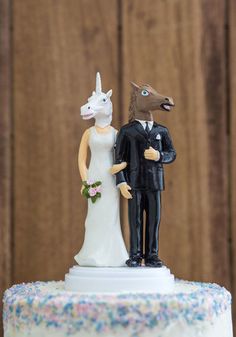 modcloth.com
22. Crochet & bunnies!
The wedding cake topper your granny will be proud of!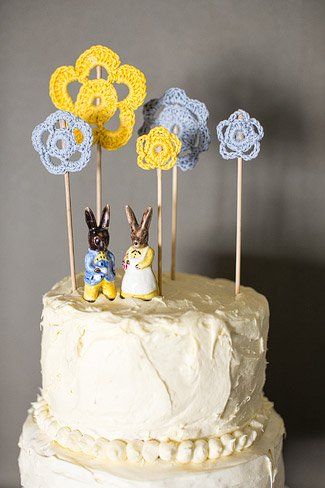 confettidaydreams.com
Have you saved your date yet?
Now that you've been inspired to have the quirkiest cake topper of them all, have you saved your date yet? Take a look at these delightful wedding save the dates that you can mail without ever leaving your home.
There's quirky and not so quirky and everything in-between.