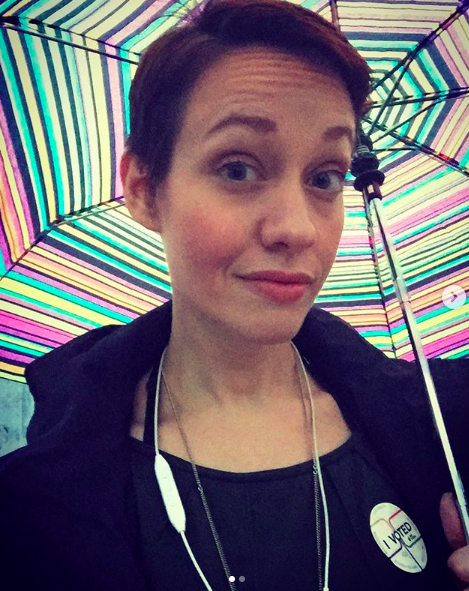 The Nic Studio is a stationery, design, and illustration studio based in Brooklyn, NY. We specialize in cards, invitations, home decor, and artwork that highlight little moments in life. Quirky, funny, sweet with an edge, my work is heavily influenced by life in the town in which I was born and raised. Decidedly non-hipster, we give you look at the real New York City – and the people, places, and things that make it so great.Checkout the entire Nic Studio collection and send a card to someone you love here.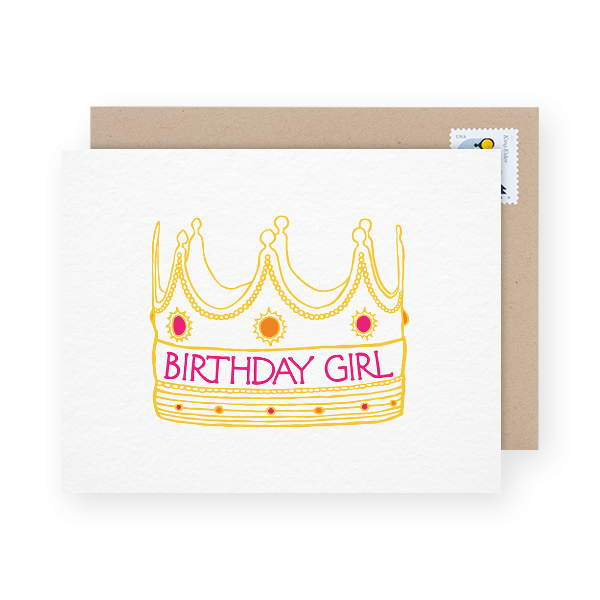 1. What's your favorite book?
Of all time? Um… Probably The Great Gatsby.
2. Favorite movie?
When Harry Met Sally. Followed by Silence of the Lambs. That tells you a lot about my psyche.
3. Favorite TV show?
Hmmm… Several. Buffy the Vampire Slayer, The Walking Dead, Gilmore Girls.

4. Favorite song?
Gracie by Ben Folds.
5. Favorite food?
Meat. Steak, burger, mmmmm meat.
6. Drink of choice?
Coffee. Followed closely by wine or beer.

7. Go-to karaoke song?
By myself, Lisa Loeb's "Stay." Easy to sing, fun notes, I have the whole thing memorized. For a duet, I'd do "Call Me All". Paul Simon, faces by Chevy Chase. All the way.
8. When did you realize you wanted to be a designer?
Well, I always knew I wanted to be an artist, and I consider myself that first. I was an illustration major in college, and I'm a self-taught designer because I realized it was easier to get a job as a designer.
9. Did you go to design school or teach yourself?
Answered above! No design classes at all. But being an illustrator made me a better designer. And being a designer made me a better illustrator.
10. If you had to describe your style with only three words what would they be?
Representative. Funny. Nostalgic.
11. When did you start â your company?
Started freelancing in 2006. Started my stationery company officially in 2010.
12. Where is your studio located?
Brooklyn, baby!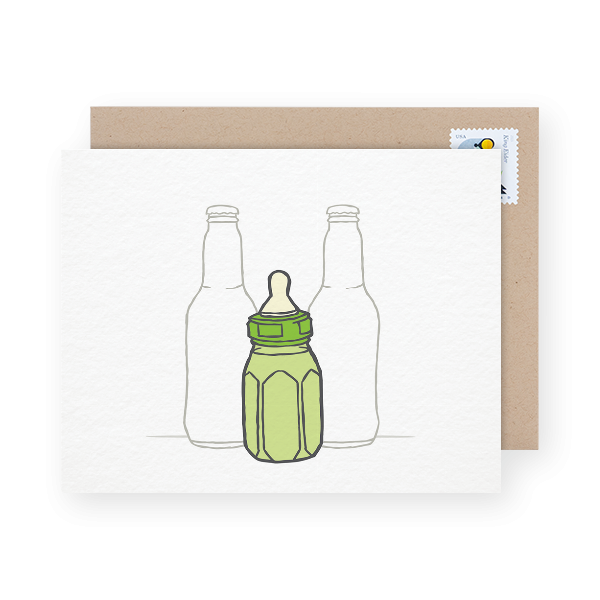 see the cards here
13. What's your favorite card of yours on Postable?
The "New Bottle in the House" card. The original version of that was what I used as my birth announcement for my first kid.
14. What artists, past or present, inspire your work?
Sigh… Too many to count.
15. If you had to choose a spirit animal what would it be and why?
Giraffes. Not because I'm tall, or a vegetarian. But because they're awkwardly graceful. I kinda dig that.
16. When was the last time you laughed really hard and why?
With my husband, over the weekend, because we were driving upstate with our kids and they were driving us nuts. It was either laugh really hard, or toss them out the window.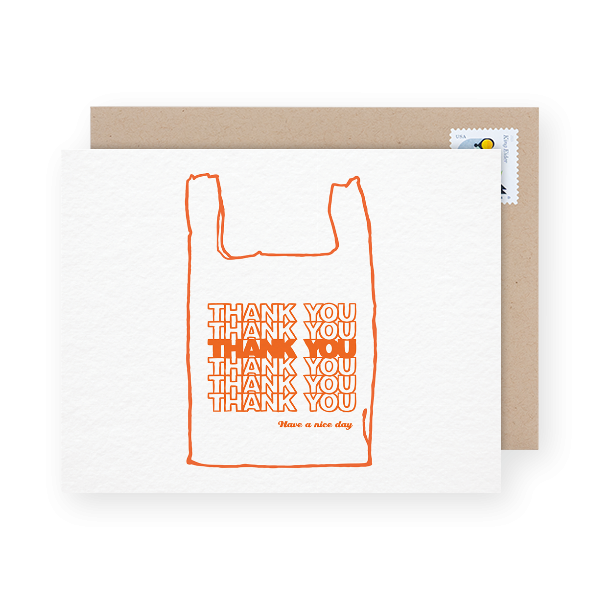 see the cards here
17. How would you spend your dream Saturday?
Have a do-nothing day with my husband. Drop the kids off somewhere overnight (preferably somewhere where they'll be cared for), get a leisurely brunch, walk the city, take in a movie… no pressure, nowhere to be. We used to do it all the time pre-kids, whenever we needed a respite. I'd love to do it again.
18. If you weren't allowed to work for 12 months, what would you do?
Probably clean a lot. Remodel the house too much. And spend a lot of time at art museums.
19. If you could live anywhere in the world where would it be?
Here, in NYC. But a close second is Florence, Italy.
20. Was this questionnaire too long?
Nope. =) I could do this all day.