It's time to get to know another one of our awesome artists — Mimi who is behind the vibrant Clap Clap Designs!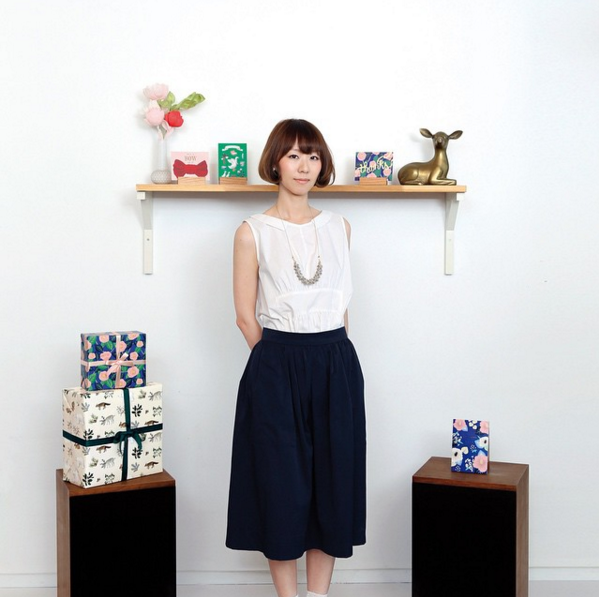 photos from Clap Clap's instagram (@clapclapdesign)
Clap Clap is a stationery brand created by graphic designer and illustrator Mimi Kim. Inspired by the surroundings from our regular life, Clap Clap brings fun and joyful imagery through cards, notebooks, calendars, and other paper goods.
What's your favorite book? ​​gulliver's travels
Favorite movie? 5 years engagement
Favorite TV show? Game of thrones
Favorite song? Watch out for this – major lazer
Favorite food? Pizza
Drink of choice? Mojito
When did you realize you wanted to be a designer? In high school. Sounded like it's something cool that cool people do!
Did you go to design school or teach yourself? Yes, I majored graphic design.
If you had to describe your style with only three words what would they be? Vibrant. Whimsical. Detailed.
When did you start ​your company? 2013
Where is your studio located? Arts District Downtown los angeles
What's your favorite card ​of yours ​on Postable? Tsubaki camellia card. Love the colors
What artists, past or present, inspire your work? Nature is the best artist!
If you had to choose a spirit animal what would it be? Tyrion Lannister
When was the last time you laughed really hard and why? My dog Nana farted making funny sound. How can I not laugh at it?
How would you spend your dream Saturday? Having brunch at Gjusta Bakery, shopping at A.P.C. and chilling on Laguna beach with my husband and dogs
If you weren't allowed to work for 12 months, what would you do? Travel around(europe!)
If you could live anywhere in the world where would it be? The Maldives.
Was this questionnaire too long? No! I can do more!;)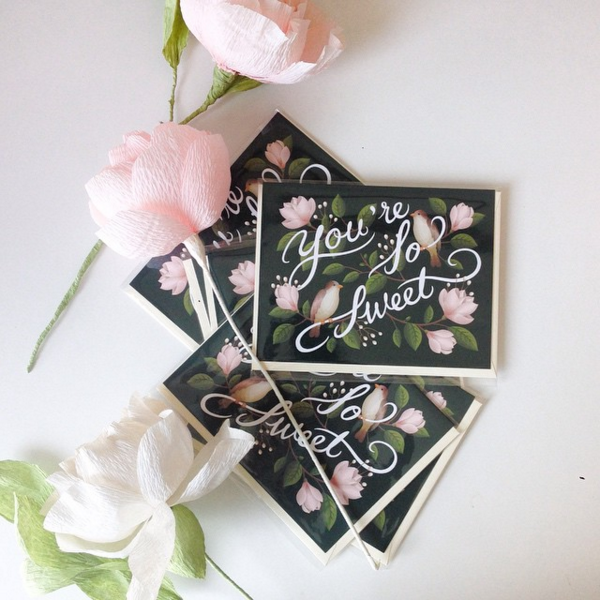 Send a Clap Clap card now!