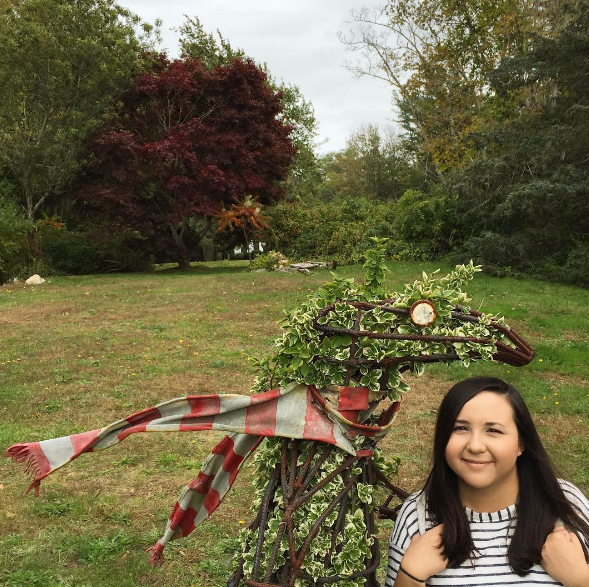 From Mai Ly Degnan's Instagram @mailydegnan
Mai Ly Degnan is a freelance illustrator, pattern lover, and greeting card maker based in Baltimore, MD. She previously earned her BFA in Illustration at Savannah College of Art and Design as well as her MFA in Illustration Practice at Maryland Institute College of Art. Originally from a small town in central Florida, Mai Ly grew up surrounded by orange groves and gator paraphernalia. It was there that she learned to appreciate all things fun and kitsch. Lately, much of her time is spent with a .005 micron, brainstorming and drawing tediously patterned illustrations inspired by humor, relationships, and imaginary things. Her passion is in creating imagery and illustrated goods that make people laugh.
See Mai Ly Degnan's card collection and send a card without leaving your computer.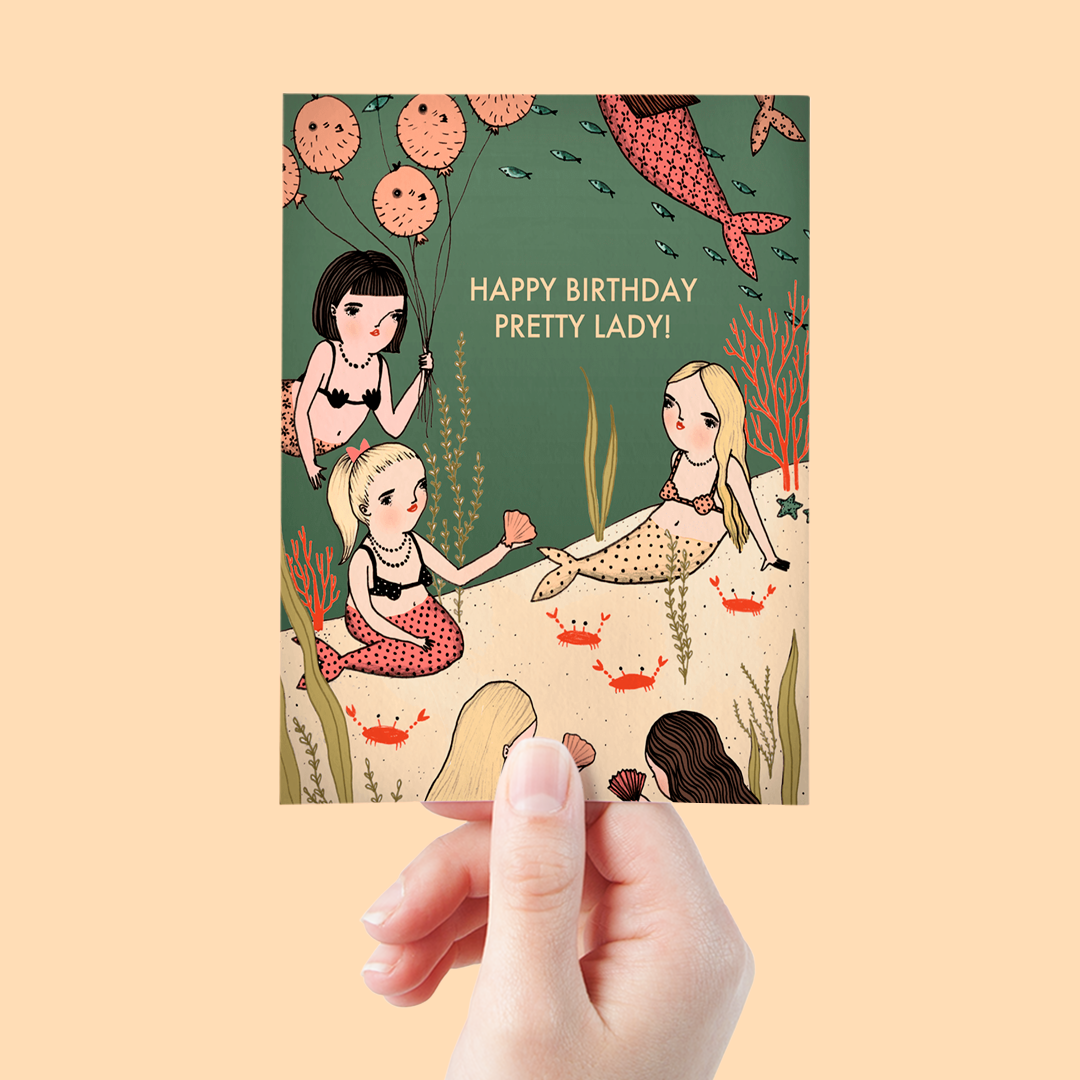 1. What's your favorite book?
My favorite book right now would have to be Wendy by Walter Scott. Its a comic about a self deprecating art school girl trying to make it, and it literally makes me laugh every time I reread it.
2. Favorite movie?
3. Favorite TV show?
Twin Peaks, Daria, and the Office (before Michael Scott left)
4. Favorite song?
Right now, it would have to be Perfect Day by Lou Reed.
5. Favorite food?
Pho. Hands down.
6. Drink of choice?
7. Go-to karaoke song?
I don't have one since I am far too shy to karaoke.

8. When did you realize you wanted to be a designer?
I never really took any art classes growing up. Once I took my first art class in college I knew that I was in the wrong field and decided to make the change. I actually was a premed student for two years before deciding to switch my major and transfer to art School.
9. Did you go to design school or teach yourself?
Though I always drew growing up, I did go to design school as an adult. I went to the Savannah College of Art and Design and earned a BFA in Illustration, and then later went on to earn a MFA in Illustration Practice at the Maryland Institute College of Art.
10. If you had to describe your style with only three words what would they be?
Humorous, angsty, and creepy-cute.
11. When did you start your company?
I work as a freelance illustrator but begun making greeting cards while I was still in grad school to sell at the school art market. From there, I kept making them and it turned into
a small business on the side.
12. Where is your studio located?
My studio is located in my apartment in Baltimore, MD.
13. What's your favorite card of yours on Postable?
Its a toss up between the Mermaid Perfect Catch card and the Pug Animal Party birthday card.
14. What artists, past or present, inspire your work?
Edward Gorey would have to be my number one idol, but Charles Addams, Julia Pott, and Angela Dalinger are next in line for my favorite artists.
15. If you had to choose a spirit animal what would it be and why?
Pug because they are awkward and endearing all at the same time. I also had one growing up and I don't think I could ever buy different breed.

16. When was the last time you laughed really hard and why?
A few days ago and it was due to watching a youtube pug video.
17. How would you spend your dream Saturday?
I'd probably spend a dream Saturday taking a road trip somewhere to find a roadside attraction. One of my favorite trips ever was visiting a Mermaid theme park in Weeki Wachee Florida.
18. If you weren't allowed to work for 12 months, what would you do?
There are a number of personal projects that I would love to work on if I had 12 free months. I would probably sit down and create a few of the book ideas I have in my sketchbook. I'd also love to travel around parts of the US i've never been to.
19. If you could live anywhere in the world where would it be?
Somewhere in New England. I'm originally from Florida, but growing up my family used to visit New Hampshire every summer, and there was always something so special about that area. It really felt like something out of the movies to us as kids.
20. Was this questionnaire too long?
Not at all!