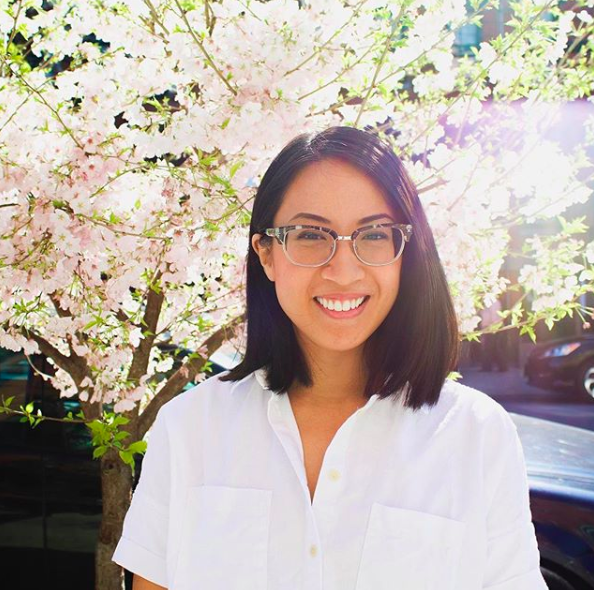 Taken from Katie Pea's Instagram
Katie Pea Studio is a paperie and custom art studio based in New Jersey specializing in cute and whimsical illustrations by Katie Perez.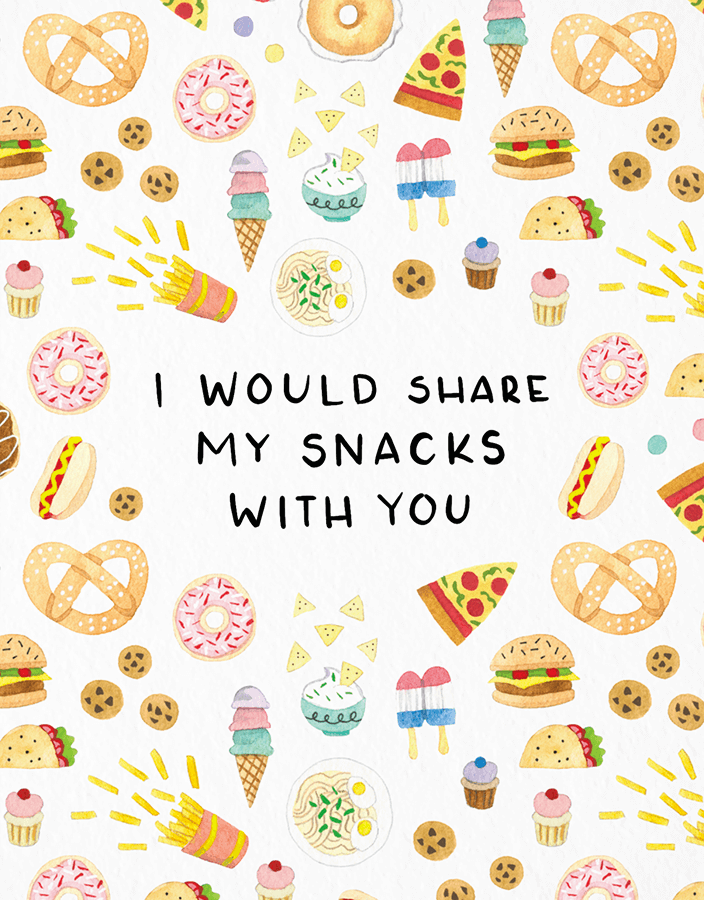 See Katie Pea Studio's entire Postable collection here
1. What's your favorite book?
Good Omens by Terry Pratchett & Neil Gaiman.
2. Favorite movie?
Tangled! I also have a thing for Thor: Ragnarok right now. Rush Hour 2 is my favorite comedy. My favorite movies are always funny/dorky ones.
3. Favorite TV show?
Currently it's Brooklyn Nine-Nine.

4. Favorite song?
Boots of Spanish Leather by Bob Dylan.
5. Favorite food?
Ice cream (and most other frozen treats and/or beverages).
6. Drink of choice?
Anything with gin, but I've been leaning towards whiskey lately.
7. Go-to karaoke song?
Say My Name – Destiny's Child

8. When did you realize you wanted to be a designer?
Probably in high school when I realized there wasn't anything else I'd rather do!
9. Did you go to design school or teach yourself?
Yes, I went to the College of Visual & Performing Arts at Syracuse University where I majored in Illustration.
10. If you had to describe your style with only three words what would they be?
Cute, sweet, silly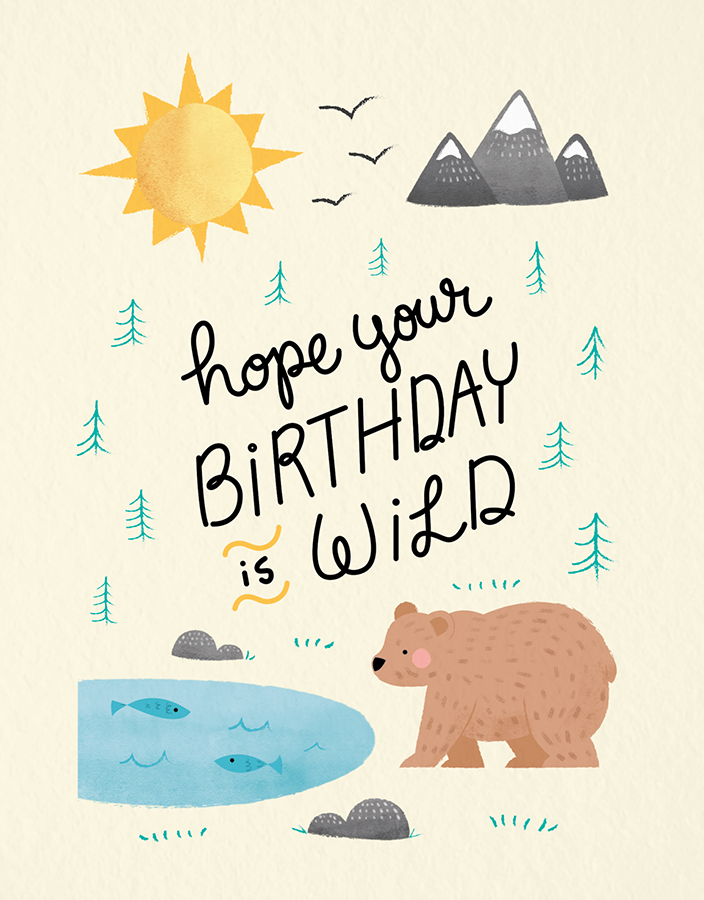 See Katie Pea Studio's entire Postable collection here
11. When did you start your company?
In October of 2016.
12. Where is your studio located?
At my home in Jersey City, NJ aka Chilltown.
13. What's your favorite card of yours on Postable?
My dragon birthday card. 🙂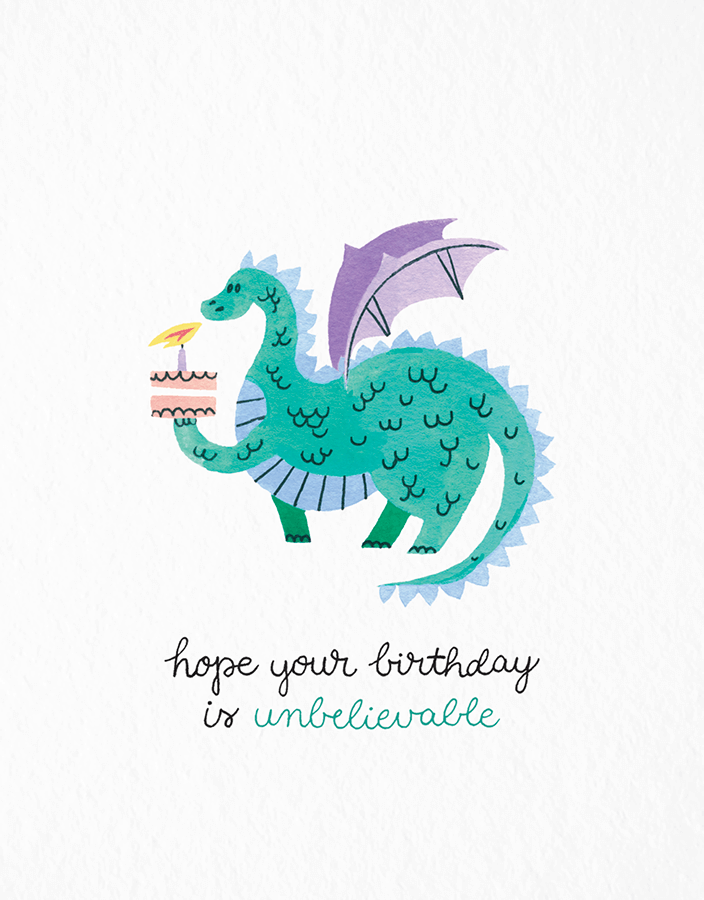 See Katie Pea Studio's entire Postable collection here
14. What artists, past or present, inspire your work?
So many! First ones that come to mind are Wayne Thiebaud, Carolyn Gavin, and Sophie Blackall, but I'm definitely forgetting some.
15. If you had to choose a spirit animal what would it be and why?
A hummingbird! I have a very high, upbeat energy and I also have a crazy sweet tooth.
16. When was the last time you laughed really hard and why?
Going through the Touch Tunnel at Liberty Science Center. It's a completely blacked-out tunnel maze that you have to crawl through only using your sense of touch. My friends and I were tipsy and, needless to say, couldn't breathe from laughing.
17. How would you spend your dream Saturday?
Curled up on the couch with my dog and an engrossing book. Ice cream would be involved later.

18. If you weren't allowed to work for 12 months, what would you do?
I would travel! But I would hate not working. Would sketching count as work? I think the rules would need to be broken down before I made any hasty decisions.
19. If you could live anywhere in the world where would it be?
Northern Italy – somewhere with some Call Me By Your Name vibes.
20. Was this questionnaire too long?
I averaged about a minute a question so I would say no!