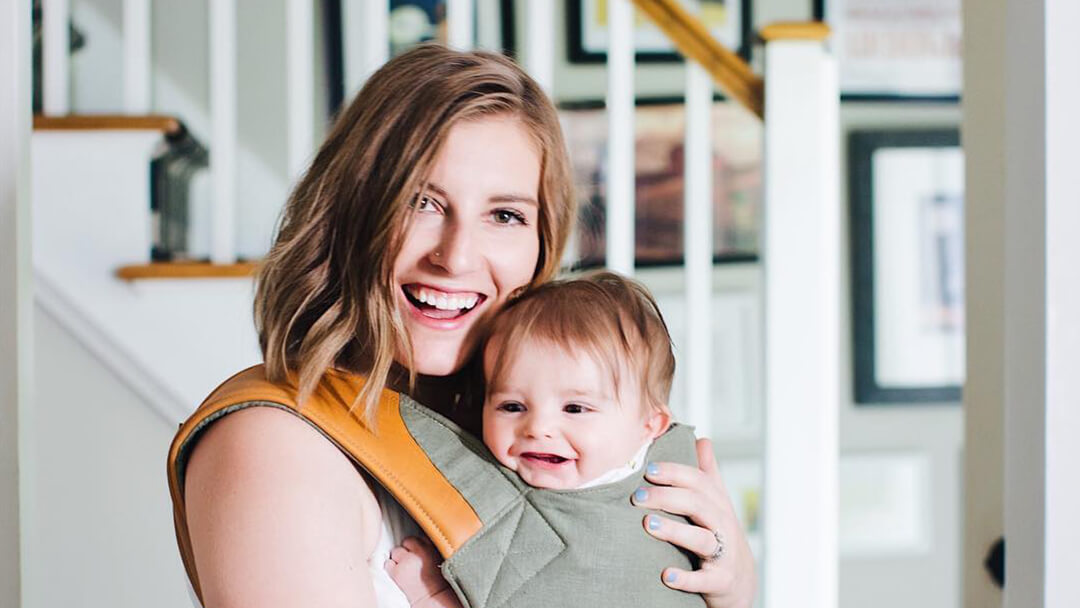 Ilana Griffo is a designer and illustrator based in Rochester, New York. Her work grew from a small stationery line, to a boutique design studio, and now she's a published author! She's won over easily by pizza, chocolate, and puppy kisses.
See the entire Ilana Griffo collection on Postable here and send a card to someone you love right now.
1. What's your favorite book?
Harry Potter! Or the Celestine Prophecy – I have so many fond memories reading both of those.
2. Favorite movie?
Can I say Harry Potter again?
3. Favorite TV show?
The Office or Parks and Recreation!
4. Favorite song?
Today: 1901 by Phoenix
5. Favorite food?
Dessert – always!

6. Drink of choice?
7. Go-to karaoke song?
Anything from the 90's – most likely the Spice Girls.
8. When did you realize you wanted to be a designer?
I knew I always wanted to be in a creative field, once I took my first design class – I was hooked!
9. Did you go to design school or teach yourself?
I went to school for Graphic Design and fell in love with Typography.
10. If you had to describe your style with only three words what would they be?
Crisp Lines, Type Heavy, Playful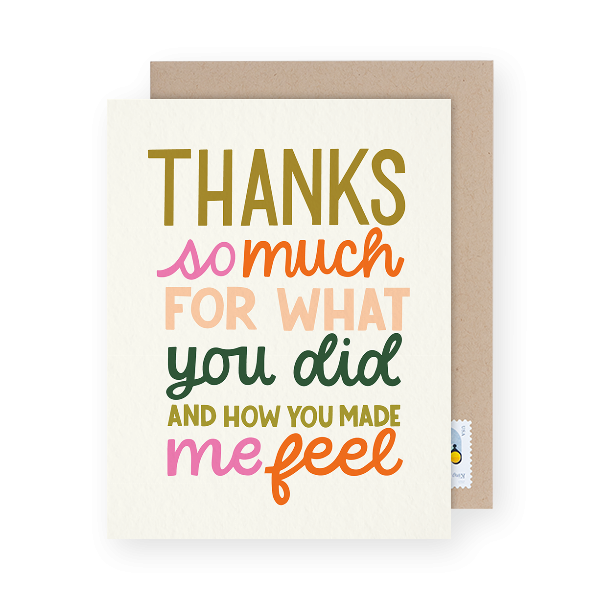 see the entire collection here
11. When did you start your company?
I started my shop in January 2012
12. Where is your studio located?
My studio's in Rochester, NY
13. What's your favorite card of yours on Postable?
Thanks for the Support! There's always a lady in my life I need to thank!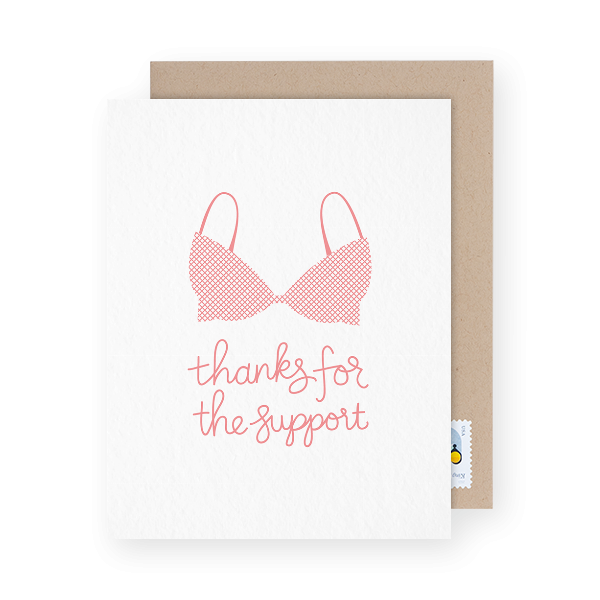 see the entire collection here
14. What artists, past or present, inspire your work?
My sister's a glass blower, so I'm always inspired by her pieces and how different her process is from mine.
15. If you had to choose a spirit animal what would it be and why?
A dog!!! I absolutely LOVE dogs, they always cheer me up, make me laugh, smile, and they're so fluffy!!!!
16. When was the last time you laughed really hard and why?
Last week at family dinner! We had 3 hilarious moments in a row and we were all sore the next day from laughing so hard!
17. How would you spend your dream Saturday?
Brunch and time with friends and family! We love exploring a local park on the weekends, upstate new york is full of so many beautiful parks, especially the Chimney Bluffs!
18. If you weren't allowed to work for 12 months, what would you do?
I don't even know what to do with the free time I have now! I think I'd find another creative outlet – maybe learning about a different medium, like paint, or ceramics, and I'd want to travel more!
19. If you could live anywhere in the world where would it be?
I'd really like to see more of the States! I need to revisit Utah, and see Hawaii and Alaska. I visited Vancouver Island, BC about 12 years ago and I remember being in awe the whole time. I love that my work can be done anywhere!
20. Was this questionnaire too long?
Ha! It was full of great questions that really made me think!