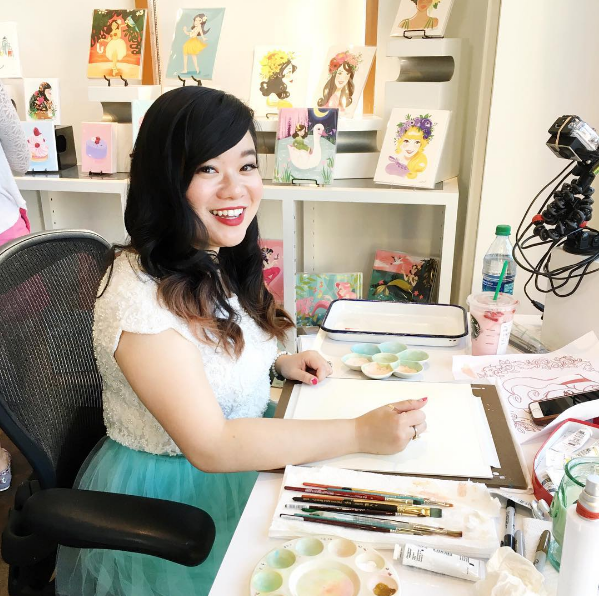 Taken from Ann Shen's Instagram (@anndanger)
Ann Shen is an illustrator, letterer, and designer of magical things, based in Los Angeles. Her paper goods line celebrates every day as a holiday with whimsical, sophisticated illustrations that infuse joy into your daily life. Check out Ann Shen's Postable collection.
Oooh I have a lot of favorite books for different reasons…one book series I always go back to and read through once a year is, of course, the Harry Potter series. I also really love "How To Win Friends and Influence People" by Dale Carnegie, "Bridget Jones's Diary" by Helen Fielding, "On Writing" by Stephen King. My favorite book I read recently was Shonda Rhimes'"Year of Yes".
2. Favorite movie?
"Amélie"

3. Favorite TV show?
"Bob's Burgers"
4. Favorite song?
"6 Inch" by Beyoncé
5. Favorite food?
French fries.
6. Drink of choice?
Mint iced tea.
7. Go-to karaoke song?
"Ignition (the remix)" by R. Kelly
8. When did you realize you wanted to be a designer?
In 2008, when I realized I was spending all my time at my day job reading design blogs.
9. Did you go to design school or teach yourself?
I went to design school at Art Center College of Design.
10. If you had to describe your style with only three words what would they be?
11. When did you start your company?
I started in 2011 right after I graduated from art school.
12. Where is your studio located?
Los Angeles, CA.
13. What's your favorite card of yours on Postable?
The "Don't Give Up" card! I love that people will be sending a message of encouragement to others when they need it.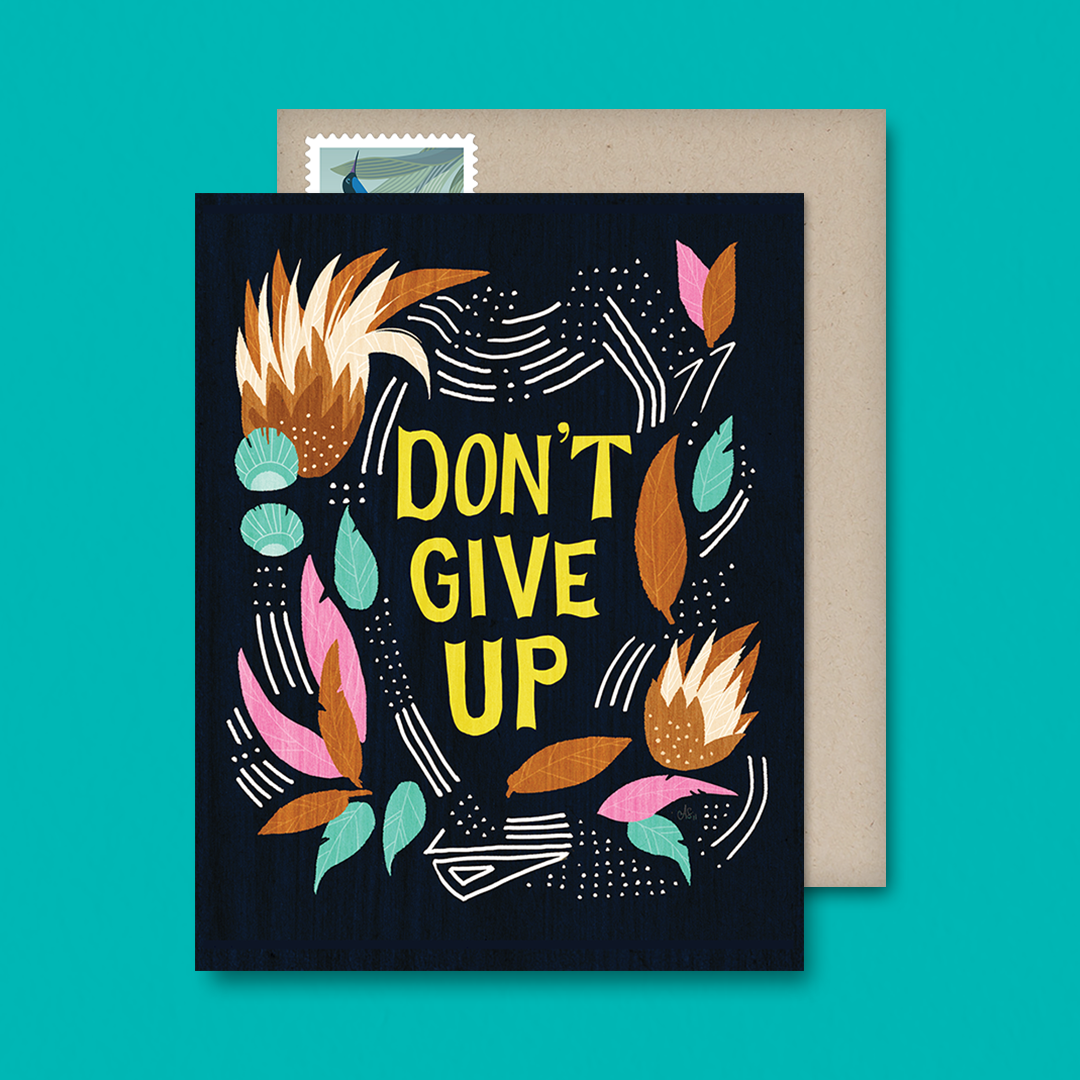 14. What artists, past or present, inspire your work?
I'm inspired by a lot of mid-century artists like Mary Blair, Alice & Martin Provensen, M. Sasek, Charley Harper, Alexander Girard, Rene Gruau, and Eyvind Earle.
15. If you had to choose a spirit animal what would it be and why?
Honey badger, cuz it don't quit.
16. When was the last time you laughed really hard and why?
I was trying to play a prank on my husband, and he caught me before I was ready and just asked me, "What? What is it"because I have no poker face at all. I couldn't even carry the joke out because I was laughing so hard. I love to laugh so anytime I'm with my friends and husband, I'm laughing! I love people who make me laugh. Oh also when I watched the Ali Wong "Baby Cobra" special on Netflix!
17. How would you spend your dream Saturday?
Going to a great flea market, getting Bloody Mary's at brunch, reading with a puppy in my lap, going out to see a favorite singer perform in an intimate venue, eating oysters, and game night with friends. Oh this dream Saturday is also 48 hours long.
18. If you weren't allowed to work for 12 months, what would you do?
Travel and eat my way through the world! I'm assuming that I also have endless funds during these 12 months.
19. If you could live anywhere in the world where would it be?
Paris. But I really love where I live already too.
20. Was this questionnaire too long?
No, it was a lot of fun!