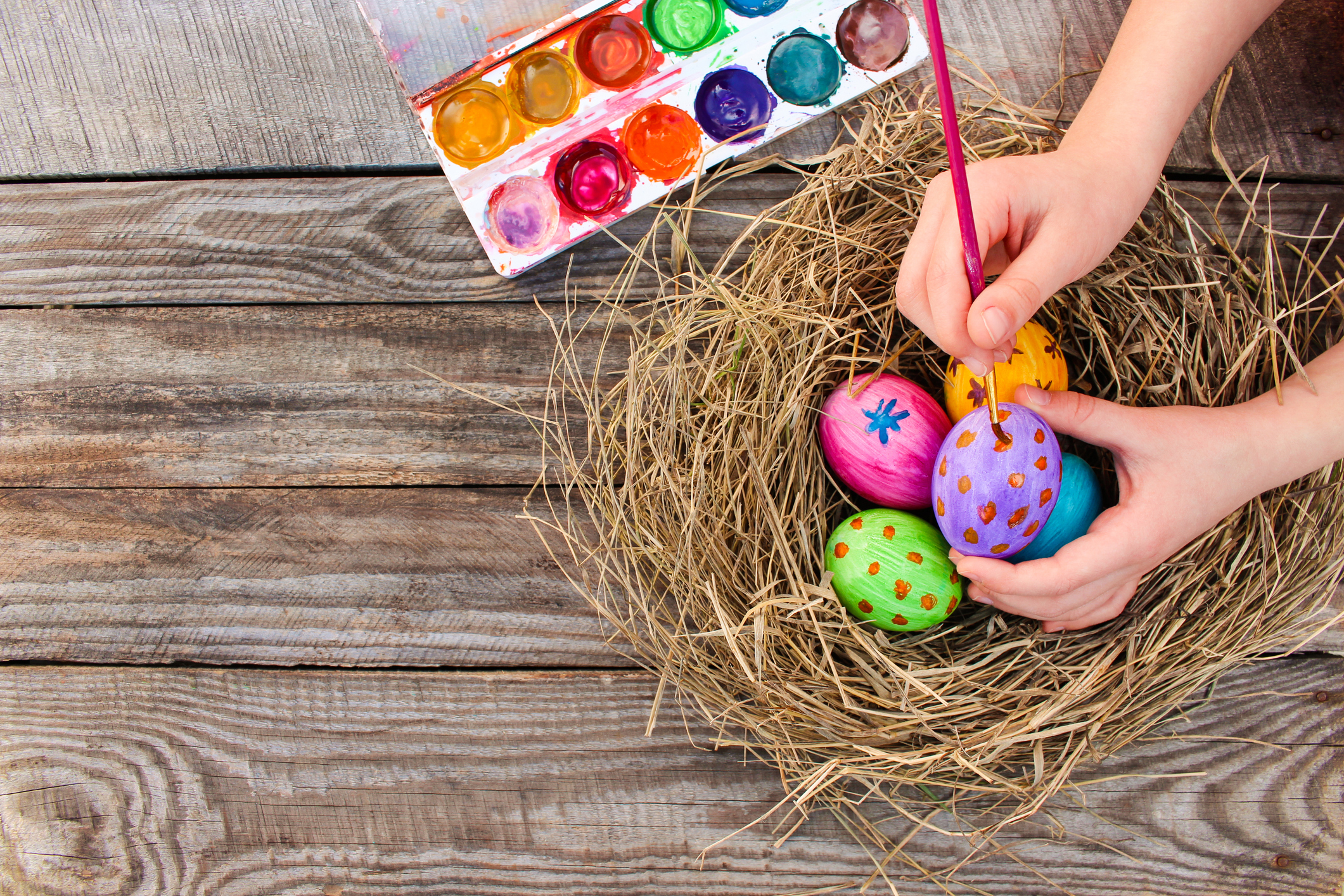 Easter is Sunday, April 1st and we're already starting to feel all the pastel chocolate-y feels! Who wouldn't be excited for chocolate bunnies and best of all — spring! Flowers will be in bloom-mode and that almost always means good moods for everyone. But before we start brunching outdoors and doing spring cleaning, we'll be celebrating Easter and all the traditions that go along with it. Painting the eggs with the kiddos and Easter egg hunts will be all the rage, but before the celebrations begin Easter greeting cards will need to be mailed. It's nice to send cards to family and friends that are close by, but even better to mail Easter cards to those loved ones who aren't able to spend the holiday with us. Remember to place your easter greeting cards into the mail with enough time to allow them to reach the recipients. Usually a week or so in advance is perfect timing. 
As it happens, the beginning of Spring usually also means the beginning of chaos with a to-do list the length of the Empire State Building. While you're busy getting your family ready for the Easter holiday you may not find too much extra time to get your Easter greeting cards together. Not to worry. We've got 10 adorable Easter cards you can mail without ever leaving your house. Real-physical-snail-mail greeting cards mailed for you.
1. This delightful easter nest design by Wild Ink will surely bring some light to your friends and family this holiday.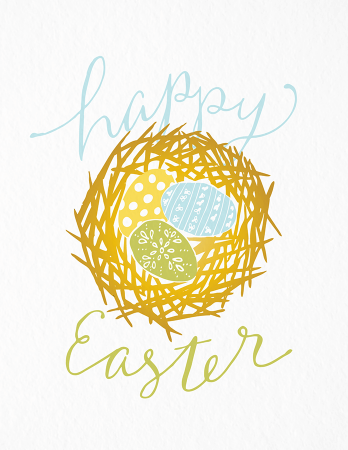 Get this card here
2. What's Easter without some Easter eggs? This colorful design by Postable is pretty darn cute!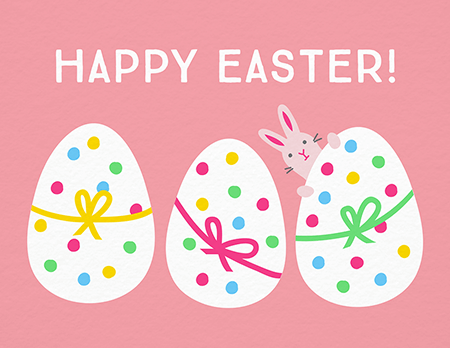 Get this card here
3. This card screams 'SPRING IS HERE'! Plus, there's bunnies so it's pretty much the perfect easter card.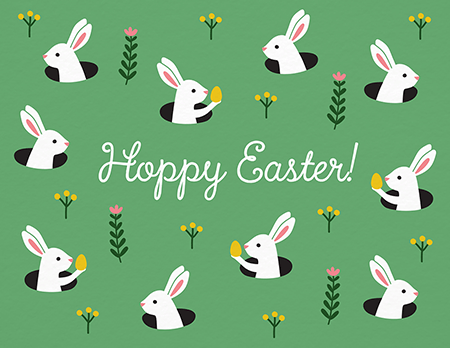 Get this card here
4. There's bunnies and then there's easter chicks. This adorable design will bring a smile to anyone's face.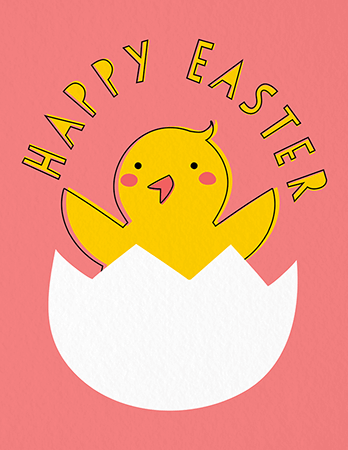 Get this card here
5. Bunnies love carrots, don't they?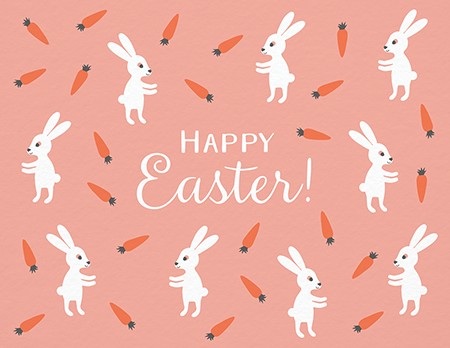 Get this card here
6. An Easter basket with your Easter cards makes perfect sense.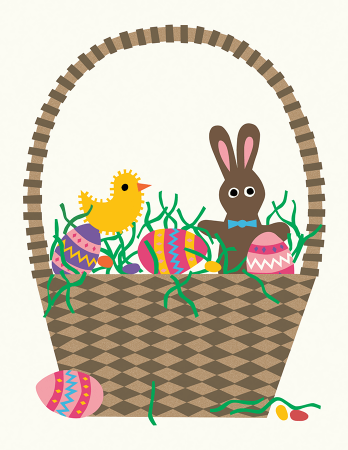 Get this card here
7. There's no shortage of bunnies here.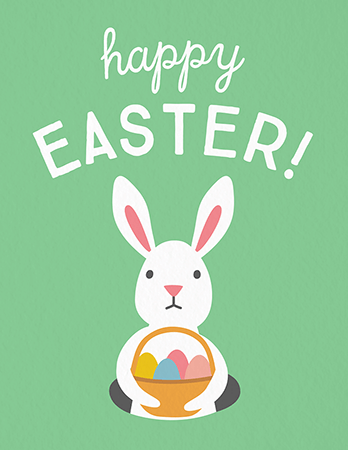 Get this card here
8. Make your own little personal bunny by adding your own photo to this easter card design to send to your loved ones.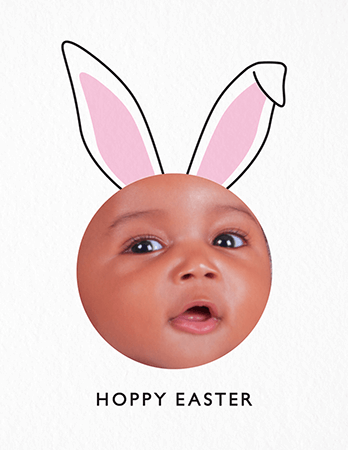 Get this card here
9. This delightful pastel design by R Nichols is frame-worthy.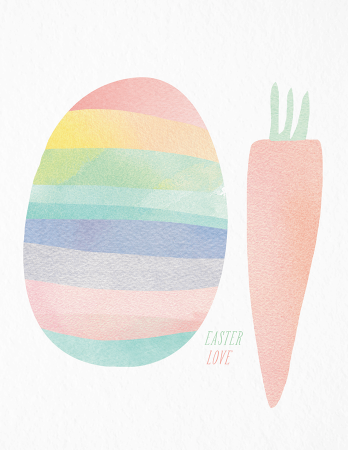 Get this card here
10. If you're not about the Easter eggs or bunnies, then these lovely Easter flowers are just for you.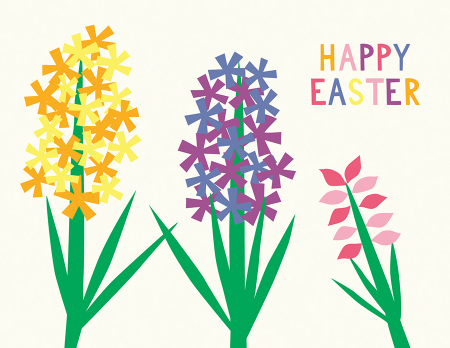 Get this card here
Now that you've taken care of your easter cards in all of 5 minutes, whatever will you do with all that free time? While your spring cleaning list is probably a mile long and you have more and more adding to your to-do list every minute, why not add some fun things to your list? You saved time by sending your easter cards in 5 minutes so why not spend some time enjoying the spring?
Feeling a bit lost as to what you should do? Hopefully winter hasn't completely made you bitter. But in case you're in serious need of some fun-doing, we've come up with a list of 10 fun things you'll want to do this spring — now that you have all this free time!
1. Plant something.
Plants are pretty amazing to have around so why not bring some into your life this spring? Don't have much of a green thumb? Here's an easy guide to help you get started with some indoor plants.
2. Go for a jog.
Even though those New Year's resolutions have probably all, but deteriorated by now it's never too late to start again. Even if you don't plan on jogging regularly, there's nothing quite as refreshing as the first jog of the season. Who knows, maybe the fresh spring air will be the motivation you were looking for on January 1st.
3. Ride a bike.
Ok, so maybe running is totally out of the question. Take a nice bike ride through your city and enjoy the fresh air!
4. Have a picnic.
Load up that bike basket with some fresh cuts and small sandwich bites and head to the nearest park. Spring is here! Hallelujah. Enjoy the new blooms with friends & food.
5. Draw on the sidewalks.
Bring out your inner child by welcoming Spring with some outdoor arts & crafts. Grab some chalk and head to the sidewalk.
6. Go to the Farmer's Market.
Enjoy the new season's fresh bounty by hitting up your local farmer's market. What better way to welcome the sunshine then to stroll outside with the season's fruits & veggies.
7. Pick strawberries.
Better yet, go experience picking fresh fruit for yourself.
8. Oscar movie night.
The winners are in. When the spring showers come riding in, set yourself up a movie night featuring the season's newest Oscar winners.
9. Spring Decor.
Pick some fresh flowers or buy some at the farmer's market and spruce up your home with the lovely new blooms.
10. Jump in some puddles.
Who said kids get to have all the fun? Slip on your rain boots, rain coat and head outdoors. Welcome the spring showers by playing in the rain instead of sulking indoors!