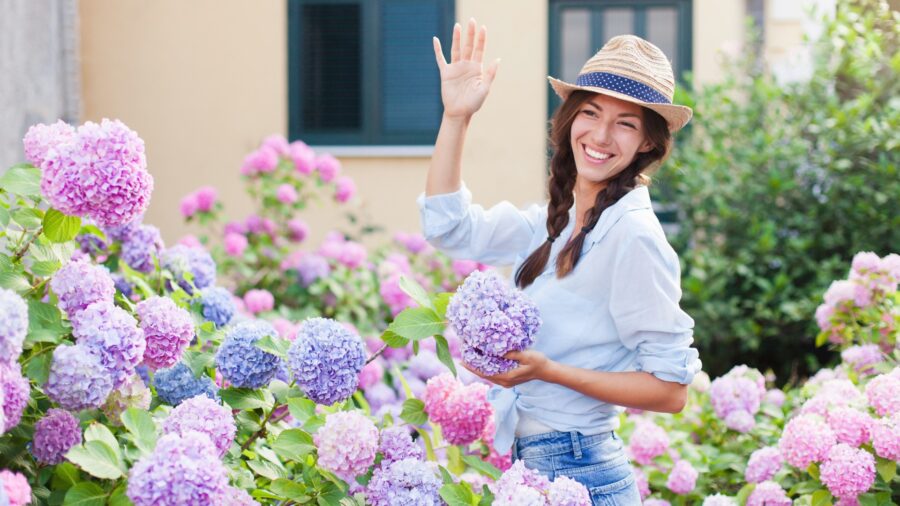 Welcoming new neighbors to your neighborhood is a small, but mighty gesture. There are a number of ways to make your neighbors feel welcome and sending them welcome to the neighborhood cards is one of the simplest ones. Moving into a new home and neighborhood is a big deal and as most of us already know, a very stressful endeavor. Having your new neighbors welcome you into the area can make the whole process a little easier. And isn't that what neighbors are for?
Send lovely greeting cards minutes. Postable will print, address, and mail em' for you.
Before we dive into the list of lovely cards we know your new neighbors will love, let us anser some common questions.
What is a welcome card?
A welcome card is exactly what it sounds like. It's a greeting card sent to welcome someone to a new area. And though in this case we're talking about welcoming someone into a new neighborhood, you can also send welcome cards to a new co-worker or someone joining a new club or community.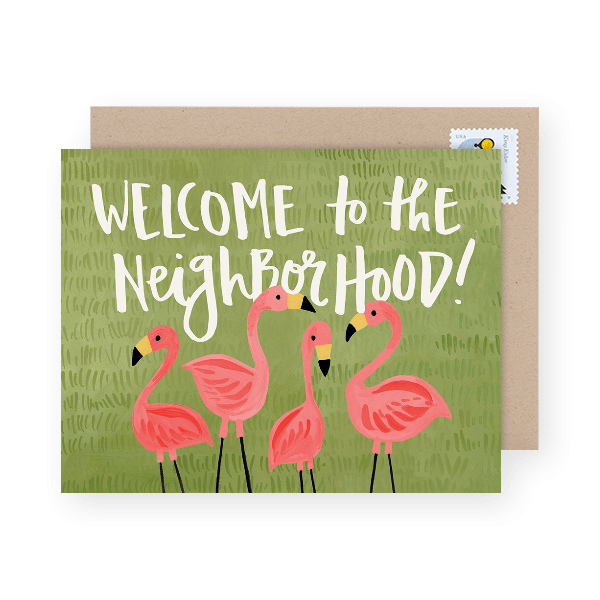 What do you write in a welcome to the neighborhood card?
Writing the perfect greeting card is an art in itself, one that we're all too familiar with. Before we get into the nitty gritty of what you could write in a welcome to the neighborhood card, it should really just boil down to one word: sincerity. Just be sincere in your message and it'll be great.
If you want a little more guidance, below are a few tips for writing your welcome card. Don't feel like you need to include all of these bullet points, but do use them for inspiration.
Get to the point quickly.
Your card will have limited space so get to the point of the card right away ("welcome to the neighborhood") and try not to get off topic.
Consider adding any warm phrases to show your excitement about their move (we're so glad you're here).
Consider inviting your new neighbors over for a drink or gathering.
Perhaps invite them over for a little happy hour to get to know each other or have them over for a dinner or a BBQ! It's a great way to get to know your new neighbors.
Perhaps you've got a great local lawn guy or the best taco truck sets up shop every Tuesday just around the corner. Any insider neighborhood info you can share will help your new neighbors feel like they're home.
Don't forget to introduce yourself.
Your new neighbors don't know you yet so this is your chance to share something about yourself. Keep it short and sweet.
Share your contact information.
Consider sharing your phone number or email address with your new neighbors so they can reach out if they need anything.
Here's a full example:
Hi there new neighbors!

Maggie and John here – your neighbors over to your right (#758). We just wanted to reach out and welcome you to our little oasis of a neighborhood. We hope you love it as much as we have over the last five years. We're so excited to have you join our community and would love to have you over for happy hour once you've settled in a bit. Maybe sometime the week of the 10th? 

Please don't hesitate to reach out if you need anything or have any questions about the neighborhood. Maggie's number: 493-102-5583 John: 493-078-1172

Your New Neighbors,
The Roths
Welcome to the neighborhood cards
Ok, now for the actual cards. These are just some of our favorite designs that we know your new neighbors will love.
1. Welcome to the neighborhood flamingos
​​This fun and colorful card is perfect for any new neighbors, but especially for anyone in a warm climate (i.e. Florida). Even the colors are welcoming!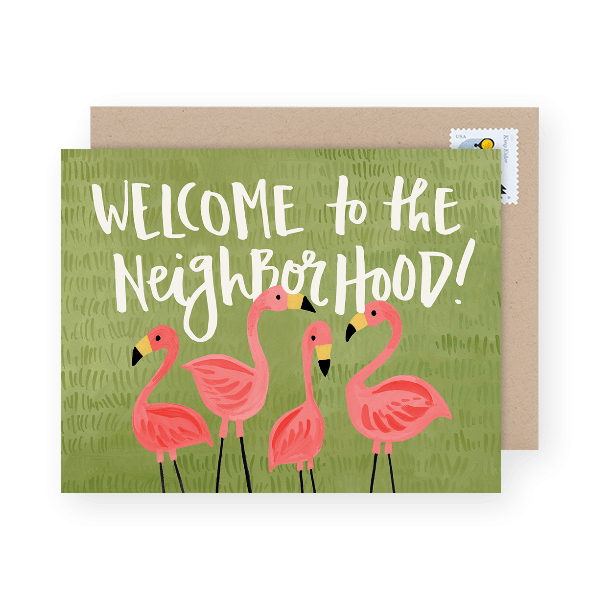 2. Welcome home
If your vibe is a bit more modern and simplistic, then this design is right up your alley. The card isn't clear on what kind of neighborhood it is so the card would be perfect for an urban or a suburban area.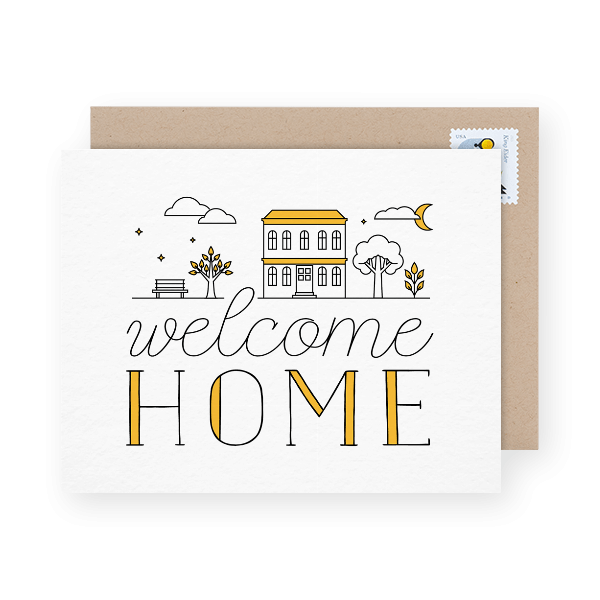 3. Welcome mat
Nothing is quite as quintessentially home-y than a welcome door mat.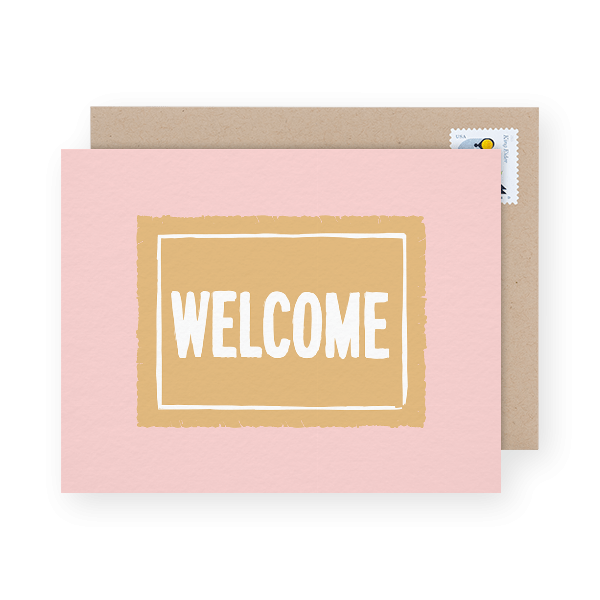 4. Welcome home heart
Spread some love to your new neighbors with this loving welcome home card.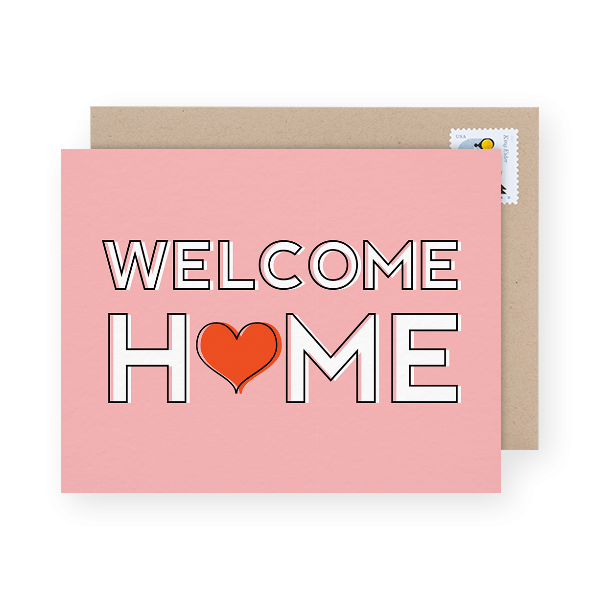 5. Welcome home cat
Whether you're the cat lovers or you noticed your new neighbors are, this welcome card certainly gives the sentiment a bit more personality.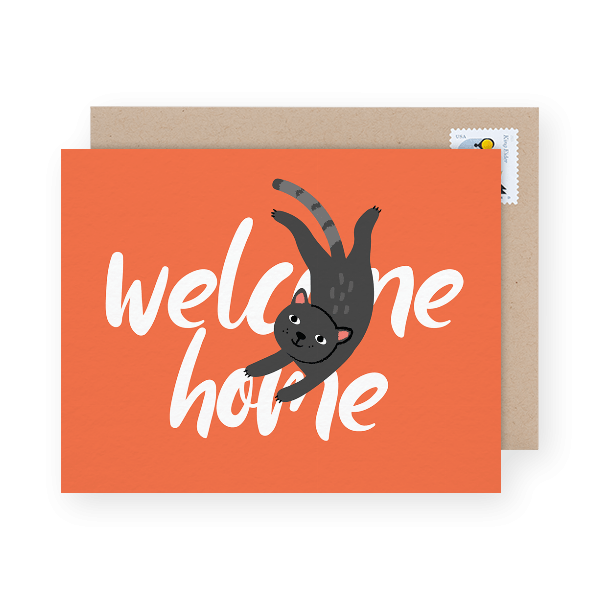 New neighbor introduction cards to say hello.
Just because you're welcoming your new neighbors doesn't mean the card itself needs to have the words 'welcome'. You could simply just be saying hello!
6. Oh, hey there!
This beautiful hello card by One Canoe Two would certainly get your new neighbors' attention. If you live somewhere that has a similar landscape, this hello card would be a lovely way to welcome your neighbors.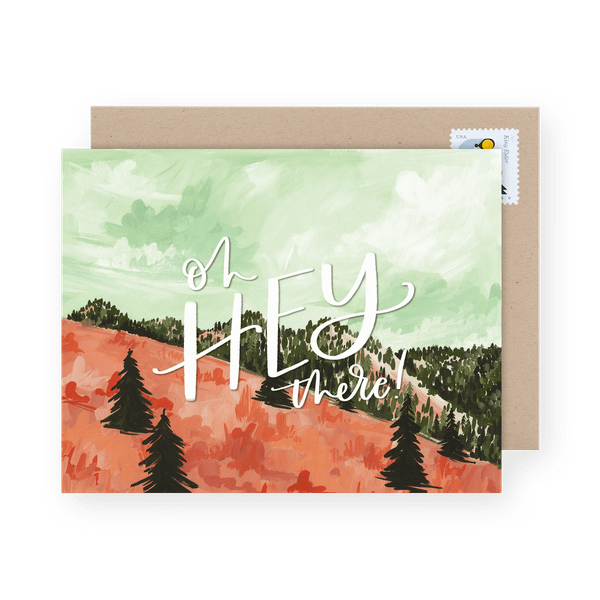 7. Just a note to say hello
Send your new neighbors a warm hello with this bright and colorful hello card.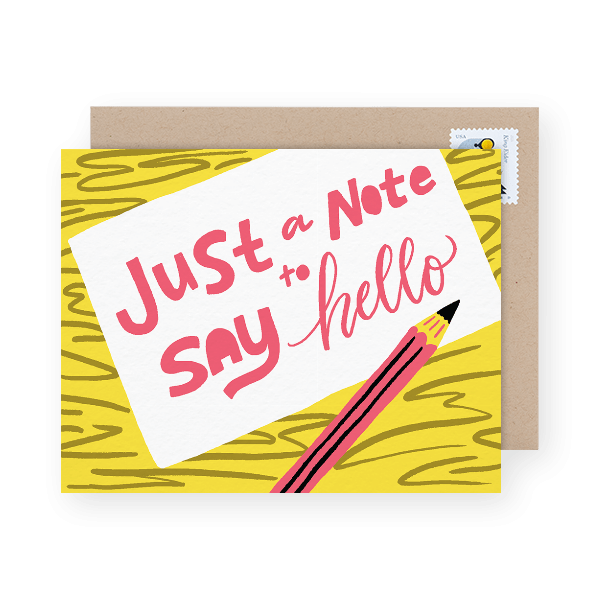 8. Hey hi hello
It doesn't get more adorable than this card by E. Frances Paper. Your new neighbors will feel all fuzzy inside just from the design and your message of welcome on the inside will round it out making them feel right at home.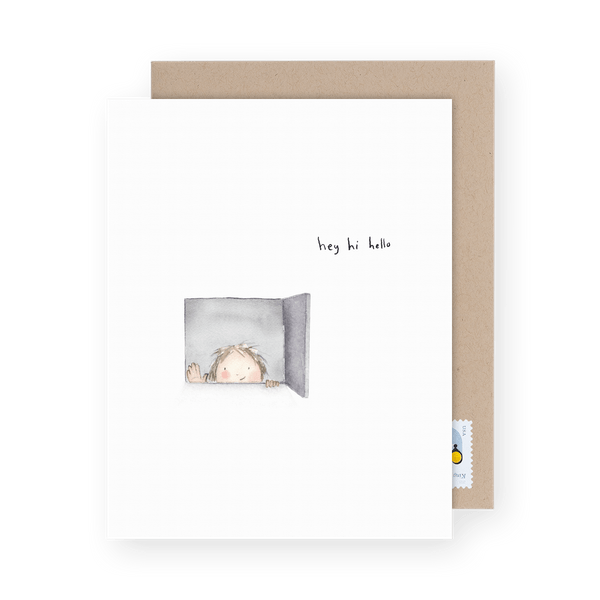 9. Hello envelope
This bold and modern design is perfect for the minimalist neighbors.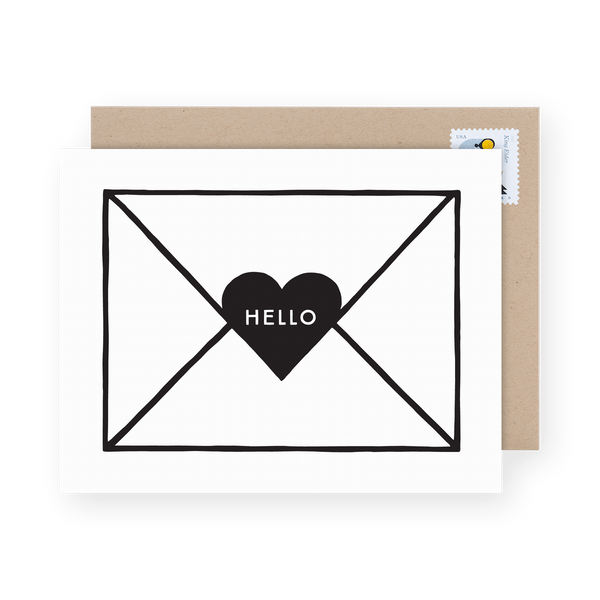 10. Hello from the other side
If you've got a sense of humor (and let's be honest we know you do) then this Adele inspired card will be the perfect way to introduce yourselves to your new neighbors. They'll get a giggle and feel welcome all at the same time.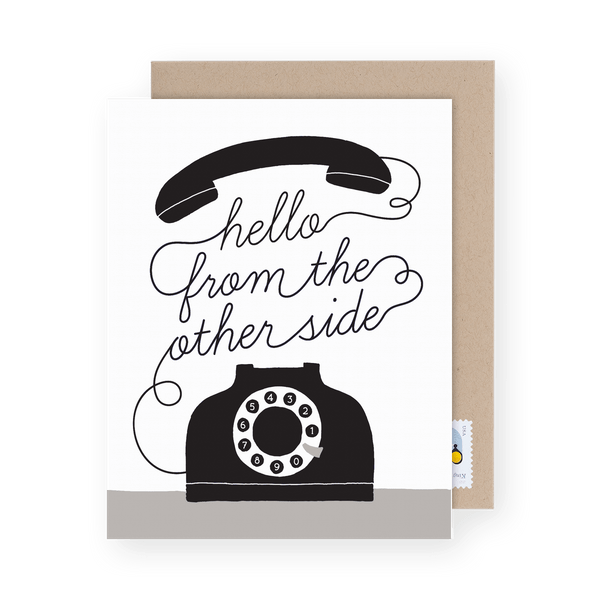 11. Hi dot
The perfect compromise between color and simplicity. If you want the best of both worlds, this design is it.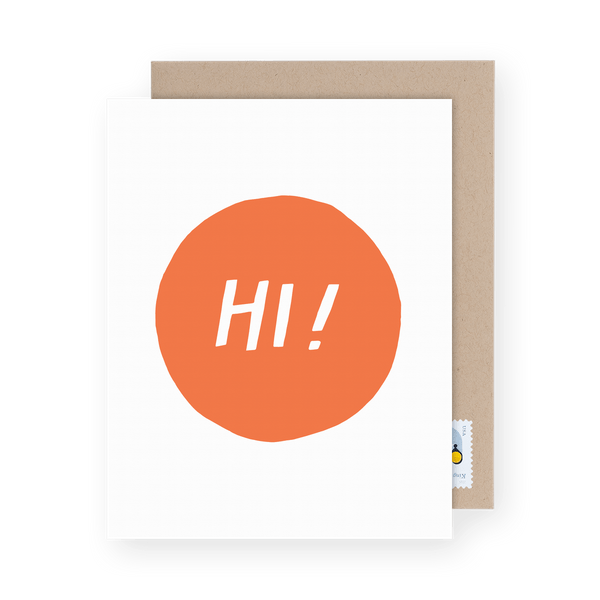 12. Peeking giant hello card
This playful (and simultaneously beautiful) greeting card is another great option for welcoming your new neighbors with a simple hello.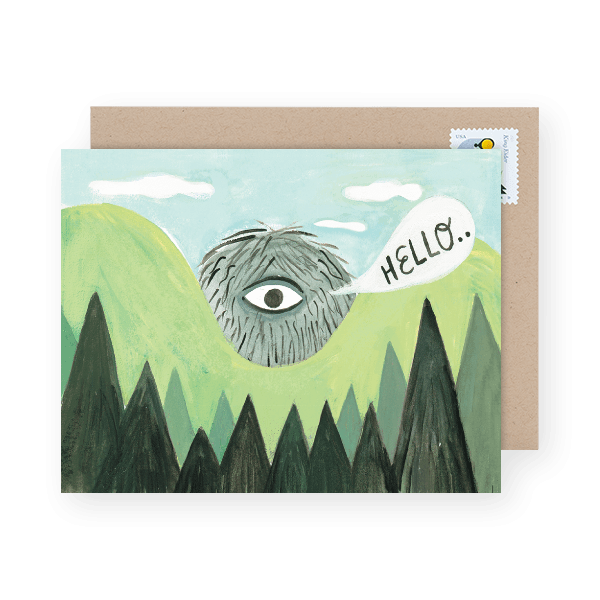 Other cards to welcome new neighbors.
Last, but certainly not least, you can send your new neighbors a welcome card that has a celebratory sentiment. After all, moving into a new neighborhood and home is a big deal. Help welcome your new neighbors by showing them how excited you are for their new home adventure.
13. Sunshine welcome
This delightful sunshine illustration will surely bring a smile to your new neighbors.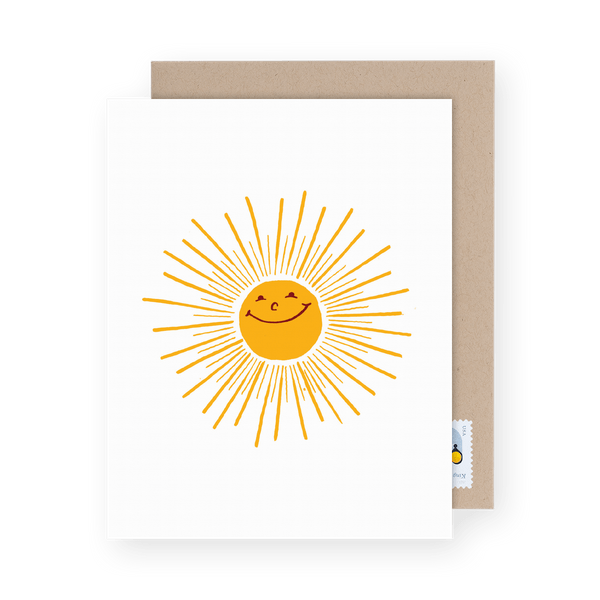 13. Yay!
The perfect card to say: Yay for moving into our fun little community! We're so excited you're here!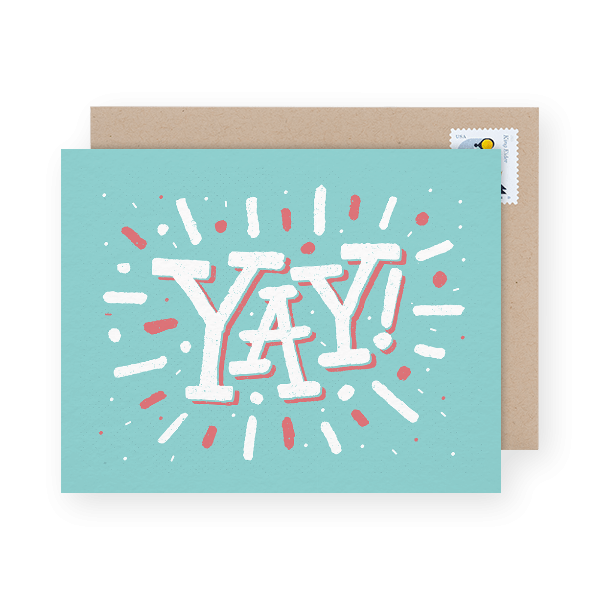 ​​
14. Hooray welcome
Show your excitement with this bright and colorful card. Nothing says Yay quite like sprinkles!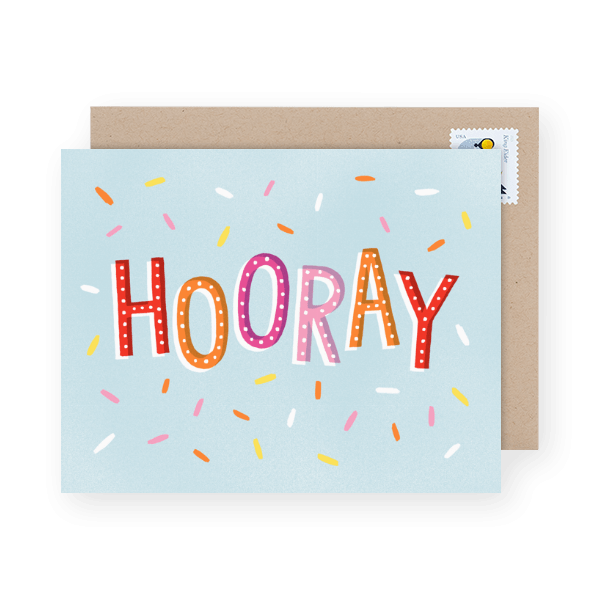 15. Sending good thoughts plant
And if you're not quite the hyper-peppy type, you can still show your excitement and support with a beautiful (and subtle) card like this one. If you have a houseplant to give alongside this card, it'd be even better.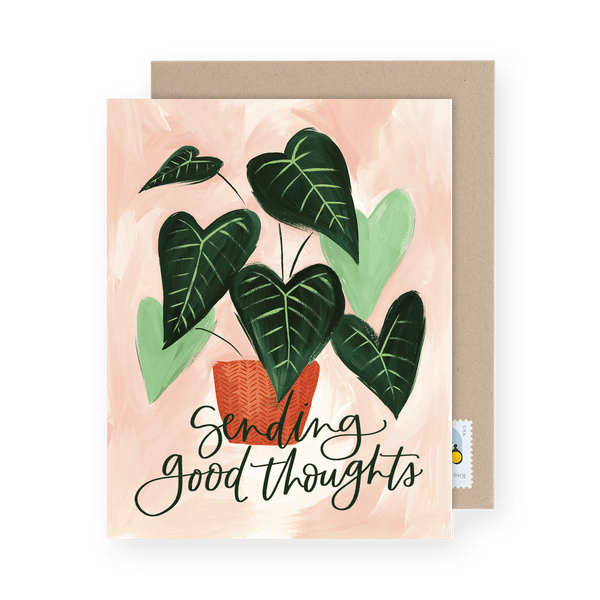 Other ways to welcome your new neighbors in addition to welcome to the neighborhood cards.
Once you've initiated the first interaction with your new neighbors by sending them a welcome to the neighborhood card, you don't have to stop there. There are other lovely ways to help your new community members feel at home and feel welcome. Here are some other options:
Bring over a welcome gift.
Some items you can bring to your new neighbors to welcome them include:
A home-cooked meal (think casserole or something in a large dish) that can feed them while they're still unpacking their kitchen.
A baked dish (think cake or brownies to bring some 'sweetness' into their new home).
A giftcard to an awesome local eatery to introduce them to a spot they may not know about.
A houseplant to spruce up their new digs.
A bottle of wine or some other alcoholic beverage to add to a home-bar.
Host a gathering.
Moving into an existing community can feel a little daunting. Help your new neighbors feel at home and welcome by hosting a gathering and inviting them. Some ideas include:
A happy hour – this can be a small affair with just the two families or invite a few neighbors along.
A block party with the whole community involved.
A dinner with a select few members of the community.
A BBQ!
Invite them to already existing community events.
If your neighborhood plans and holds events already, reach out to your new neighbors (a welcome card is a great way to do that) and invite them to join. Even if they already know about the events, it could help them feel like they're welcome if someone from the community invites them anyway. Be that person!