So, you're all grown up. You have a big person job… One that comes with benefits and a pension and all that good stuff. Maybe you're just out there living the dream in a tent somewhere on a mountain with periodic wifi connection. Wherever you are now if you were once a high school teenager you also had a high school teacher.
Why mail greeting cards to your high school teacher?
That's a very good question, but one you probably already know the answer to. Being a high school student is tough. Learning gets harder, the pressure is on and the social scene is one giant obstacle course. But at the end of the day, this time in our lives marked some serious changes and personal growth. All this growth and learning didn't come from no-where.
High school teachers — good or bad — all put in a serious amount of effort to make sure their students get the best of the best. Can you imagine teaching a group of hormonal teenagers?! No, thank you!
But these teachers take it upon themselves to do the impossible. There's no question — our high school teachers have left marks on us forever. Good or bad.
So we consider it our duty to reach back out — now that we're all grown and what not — and let them know how much of an impact they had. Go ahead, send them a greeting card that speaks to the mark they left on you!
The 'you're totally rad & I miss you' card!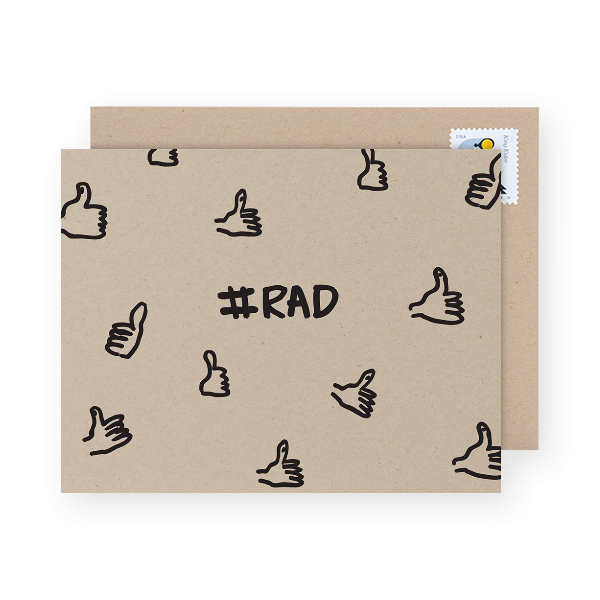 You had several high school teachers, but you probably have at least one that really stands out. The one that pushed you to do your best, gave you applicable life advice, and probably helped you with your math homework at some point. You know the one. It's been a minute since you last spoke, even though you're more than likely facebook buddies. Why not reach out to the long lost important human in your life and let them know they are awesome with a loving 'you're totally rad & I miss you' card. We bet ya they'll really appreciate it.
The 'I'm sorry I was such a pain in your a**' card!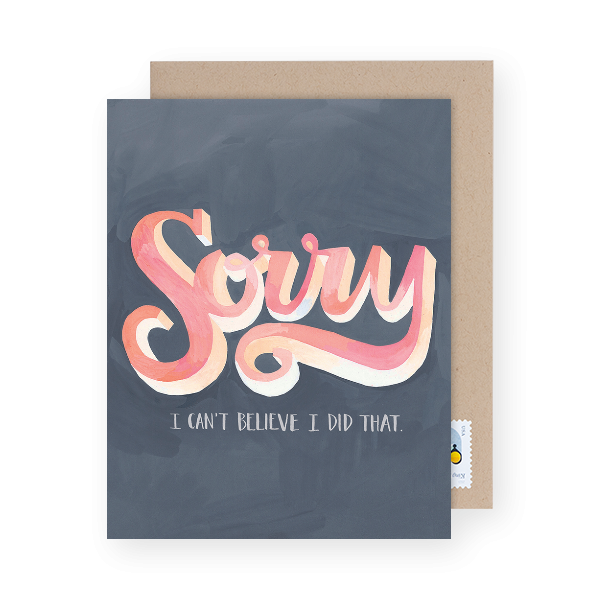 Then there's that teacher that should really be receiving a huge I'm sorry card for all the goofing off and headaches you caused. Be honest with yourself, there's at least one* teacher that should be receiving one of these sorry cards from you. You've delayed it quite a bit… the time has come.
A 'look, I have my own stationery' card!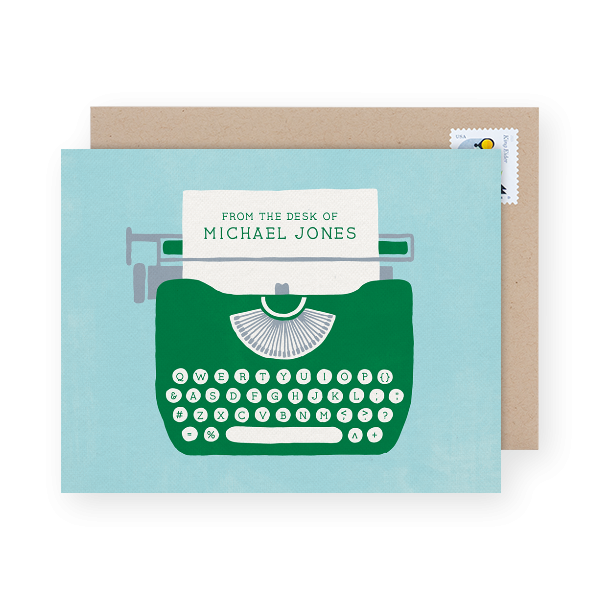 Then there was the high school teacher that still brings agony to the mention of high school. The teacher that was certain you wouldn't amount to much of anything. That teacher that had very dark and stormy plans for you on the daily. Perhaps it was the heat or maybe they were just evil. Whatever the case may be… reaching out years later is always a great idea.
Why?
They were wrong! You did amount to something. Something awesome. Perhaps you have your own business or just your own stationery (they don't have to know). Send them a very grown up thanks for everything card with your name ever so gently on the front. The perfect revenge for all that algebra homework!
The 'you can totally do another year' card!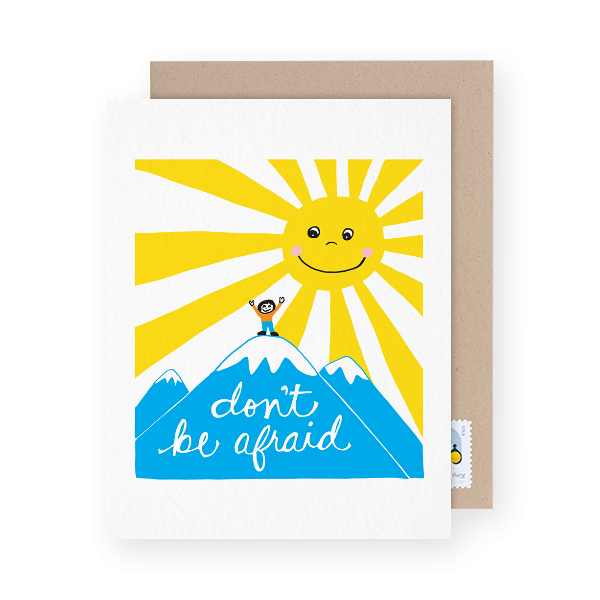 A good time to send your old teacher a nice ole' card would be right before a brand-spanking new year. Give them some encouragement by letting them know their efforts are not for naught with an adorable good luck card!
The 'get well soon' card!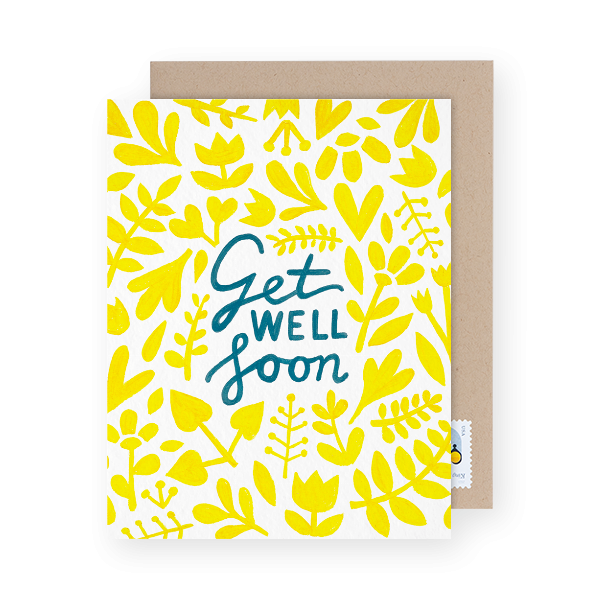 Friends with your old teacher pal on facebook? Did you notice her wall get littered with get well posts? Why not take this opportunity to really make her day by sending them a get well card? If you like to aim for the surprise, this will surely do the trick.
The 'just to say hello' card!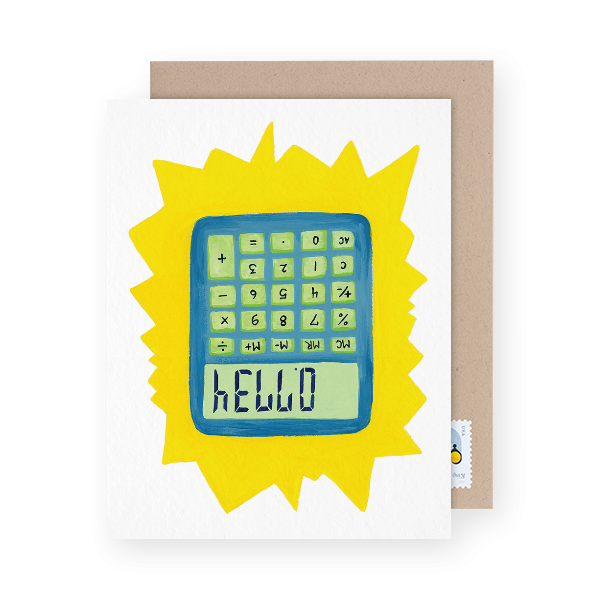 Remember your high school math teacher?! They were cool, huh? Why not mail them a card just to say hello? They'll appreciate the gesture more than you know. This hello calculator card by TYLRE couldn't BE more perfect.
The much deserved 'thank you' card!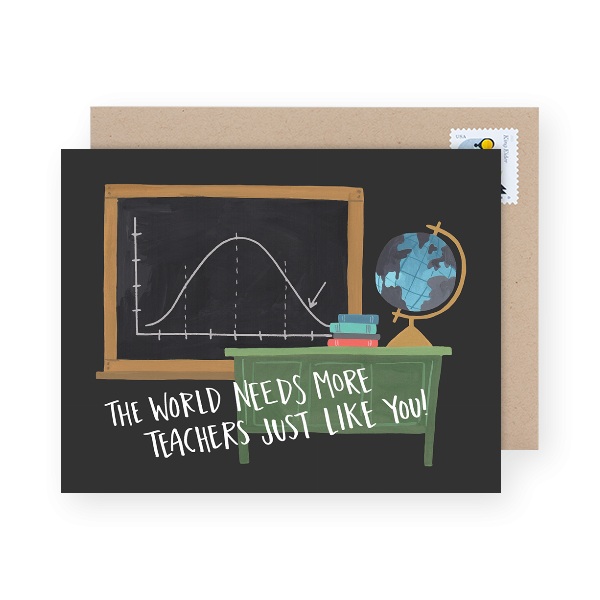 At the end of the day, most of your high school teachers more than likely went well above and beyond their call of duty. All teachers do. And they all deserve a thank you card. It's the least you can do. Send this teacher thank you card by One Canoe Two here.
The 'congrats on being a student & killing it' card!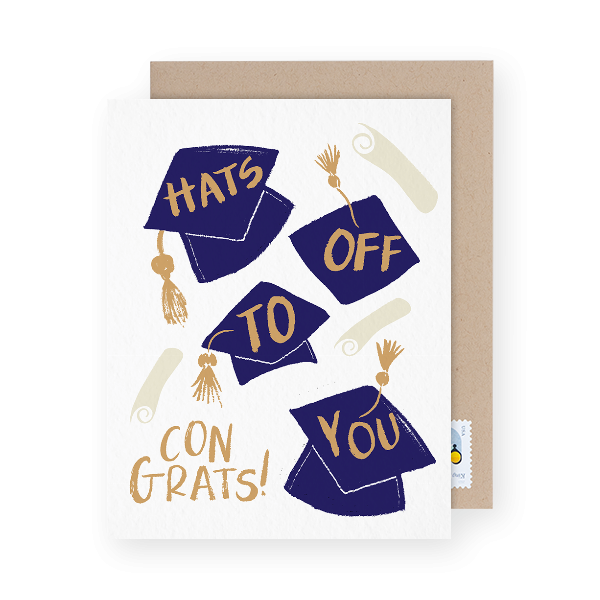 Remember the teacher who was working for her Ph.D… Let's be honest, none of us can imagine working and pursuing a Ph.D., much less do it all the while teaching a bunch of hormonally crazed teenagers. Send your old teacher a giant congrats with a sweet congratulations card. It couldn't have been easy. And remember to double check your spelling.
So, which greeting cards will you send your old high school teacher?!
Tell us in the comments!