Why do I need to send a Thank You card?
Landing that dream job (or not so dream job) requires a whole lot more than just a cover letter and a few rehearsed interview questions. Following up after an interview is definitely part of the equation and sending an email is not always your best bet. No matter how professional, an email thank you is not quite as personal and memorable as a handwritten thank you card. Not sure how to write one? We're here to show you how to write a thank you card after a job interview, not to worry.
For those of you naysayers who think that writing a thank you card is a waste of time, these statistics might change your mind:
90% of hiring managers said that being thanked for a job interview had a positive effect on the candidate's chances
22% say that they would be less likely to hire someone who had not sent a thank you note
13% of interviewers reported receiving hand-written thank you notes
It is clear that employers appreciate receiving thank you notes after a job interview, and more importantly notice when you forget to send one. Writing a thoughtful thank you is a key way to differentiate yourself from your competitors and remind your potential employer to keep in touch.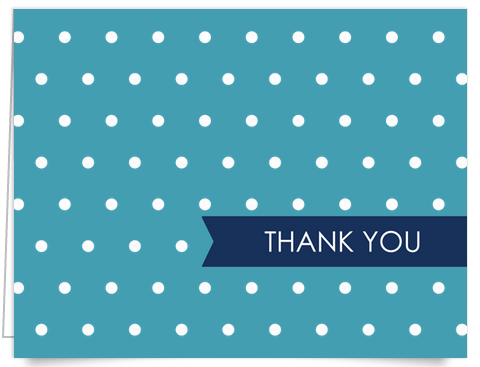 How do I write a Thank You card?
Step 1: Choose a card
Your card should be simple but that doesn't have to mean boring. Choose a design that is both appropriate and reflects your individual style.
Step 2: Address the hiring manager by name
Dear Mr./Mrs./Dr. is a safe bet, double check the spelling of the last name!
Step 3: Thank them for the opportunity and state which position you interviewed for
Step 4: Provide a specific detail about the interview and sell yourself a little…but not too much
Step 5: State that you look forward to hearing from them and provide your contact information
Step 6: Sign it "Sincerely" or "Best" and don't forget to include your full name
---
What are you waiting for? Don't wait to mail out that thank you note after interviewing for that job! Do it now in 5 minutes.