Automated business birthday cards are here! Schedule all of your birthday cards for the year and you never have to worry about forgetting another birthday. People will be thanking you out of thin air. Postable's automated business birthday cards are especially great for companies to send birthday cards to clients and customers (check out our logo card templates that you can customize using your own text, logo and color scheme).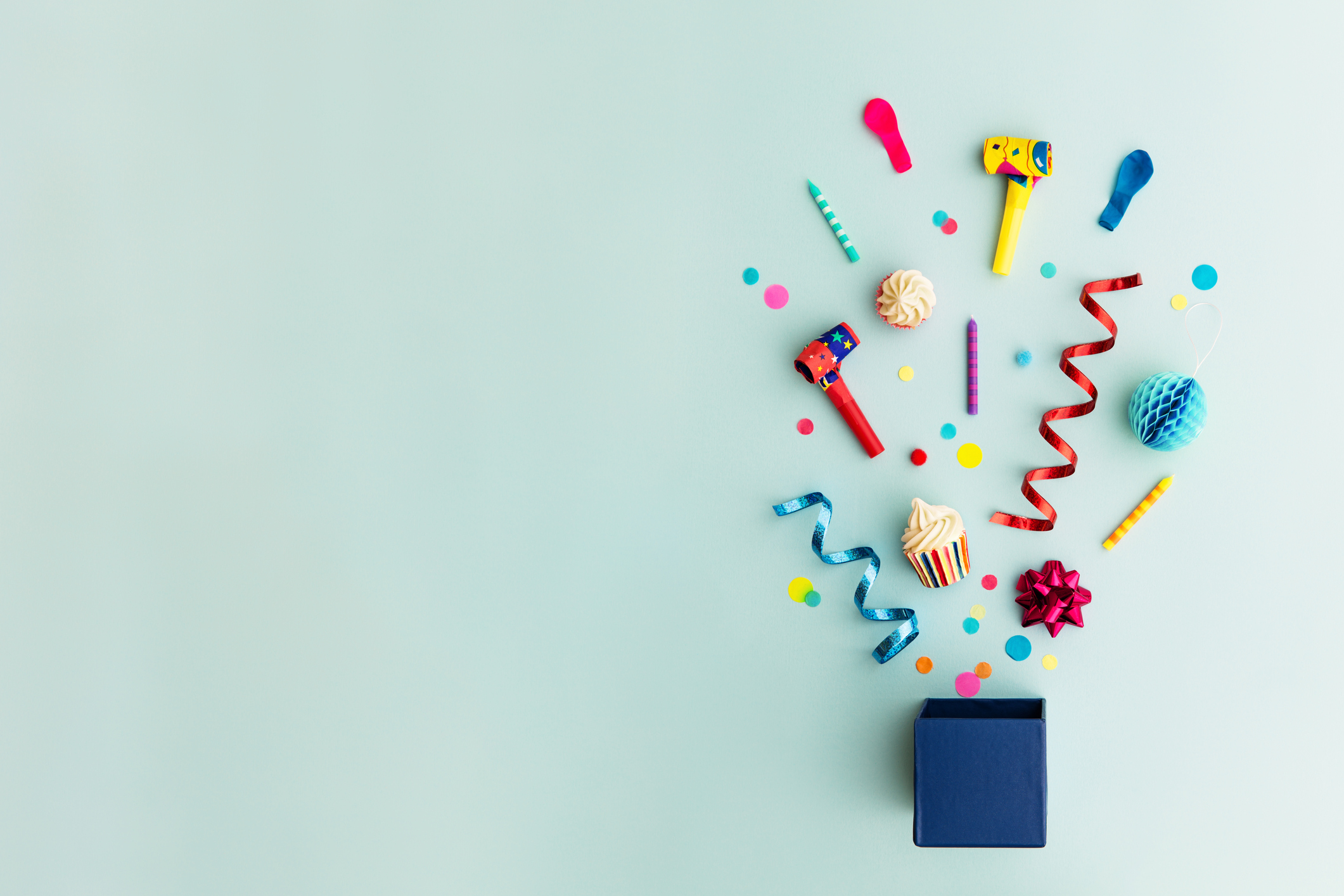 Use business birthday cards as a way to stay in touch with your customer base. Build up your customer retention by showing your client base you care about them with a simple birthday card. This also serves a great way to put your brand in front of your clients at least once a year. You can include your brand logo on the front or simply include your brand name inside the message to make the message a little more subtle. Either way, your customers will feel cared for. An email is nice, but let's face it —  how many other emails will each customer get on their birthday from various other brands? Many. Be the one brand that stands out with a really nice physical birthday card.
Along with your customer base, you probably want your employees to know that you care. Sending them a nice birthday card is a really simple way to remind them why they love working with your company. You can even automatically include an Amazon gift card inside all of the birthday cards.
The best part? You don't have to spend hours trying to figure out a complicated system or typing up individual names and addresses. Postable's automated business birthday cards don't take long to set up and has a very simple import system. We've outlined the simple steps to setting up your automated birthday cards below, but feel free to reach out for a helping hand if you're feeling a little lost (info@postable.com).
Step 1 Choose a card
Postable selection of birthday cards is vast. Whatever type of design you're looking for, chances are it's there. Because you're setting up automated birthday cards with a design that will go out to everyone, you'll want the design to be appropriate for everyone on your list. Or you can create multiple projects — with each project having it's own unique design of your choosing.
[Pro tip: If you'd like to design your own auto birthday card with your brand's logo, use one of our logo cards HERE. These templates allow you to customize the front with whatever headline text you'd like ex "Happy Birthday from" along with adding your brand's logo and switching up the color scheme.]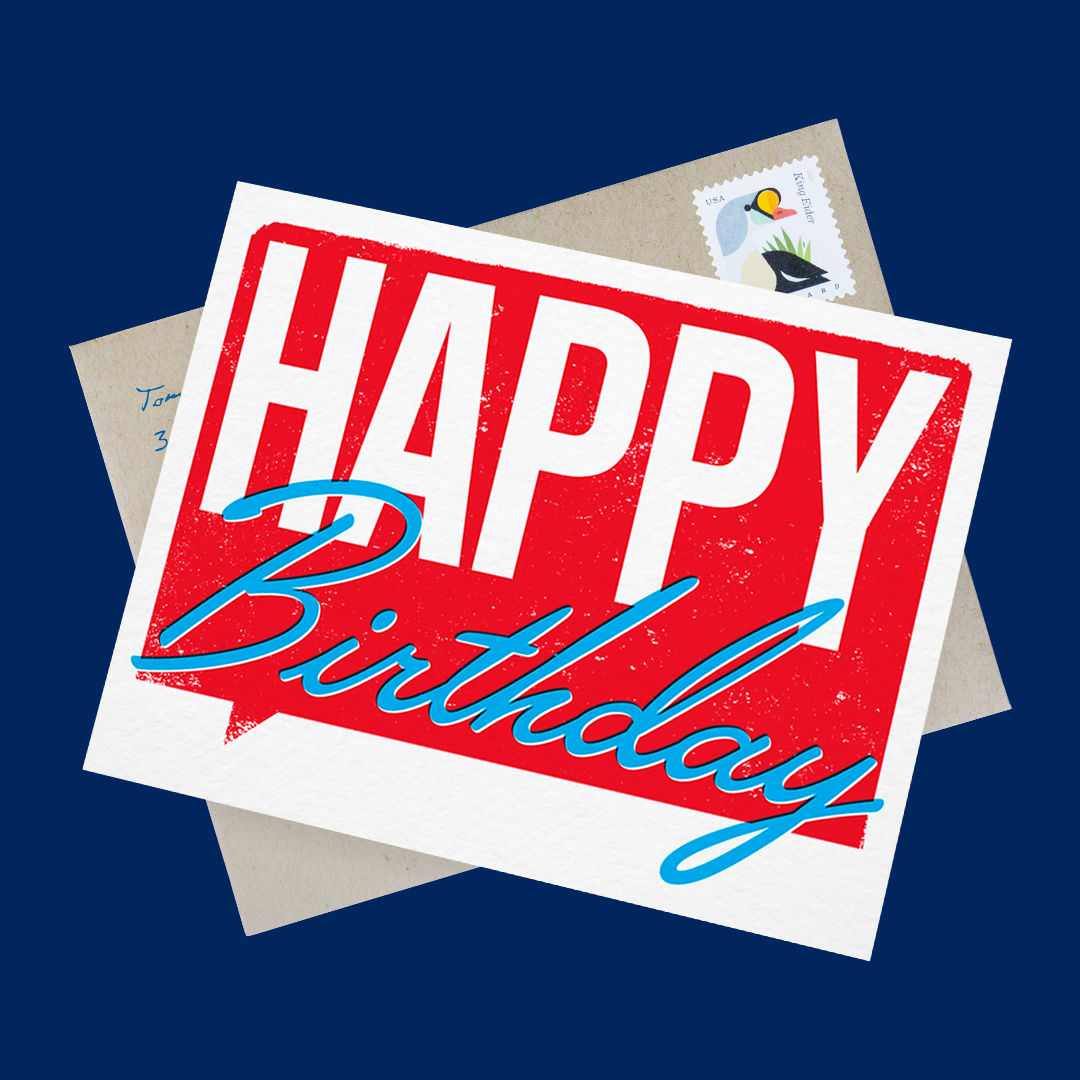 See the cards here
Step 2 Click 'Auto Birthday'
Under the green 'Options' button, you'll see the Auto Birthday tool — click on this to get started. Then follow the site's prompts to create you automated birthday cards.
Step 3. Select Recipients & Write a message
If you'd like to select everyone in your address book or specific groups within your Postable address book, click the green 'Options' button and select the option that works for you.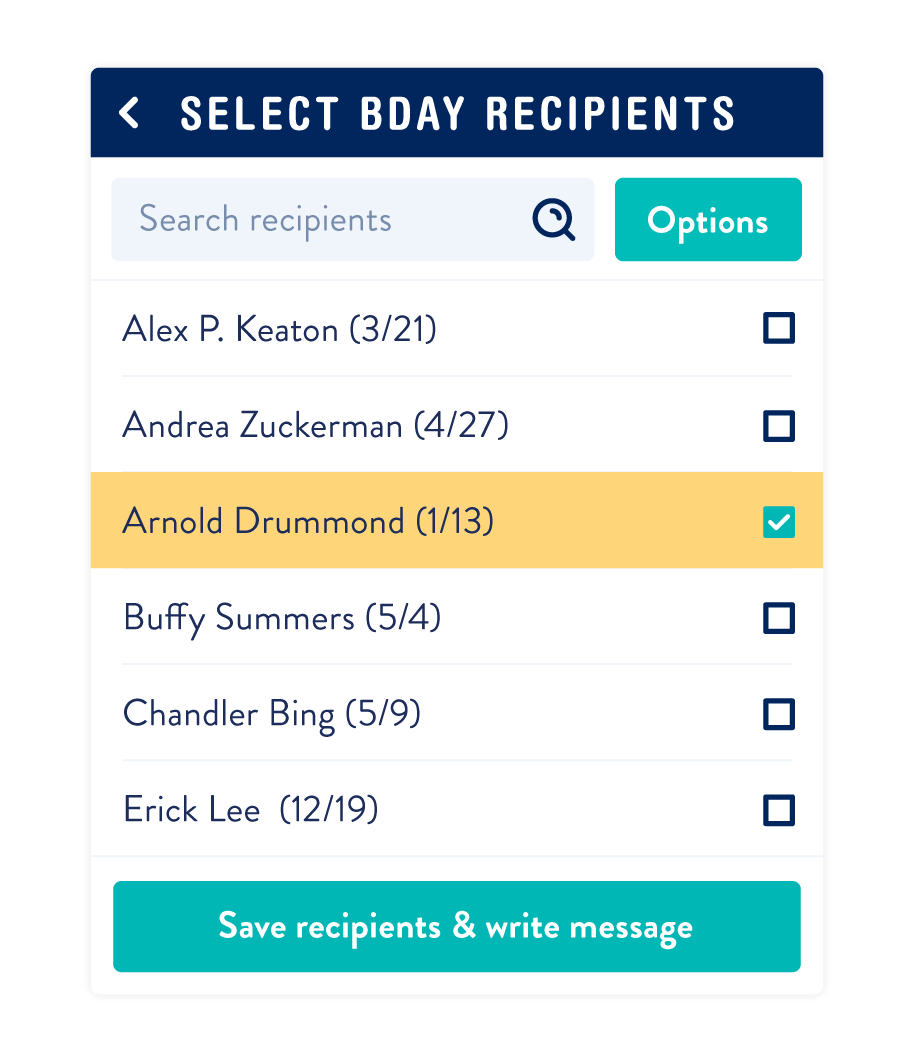 If you'd like to add more people to an existing automated birthday card project, you can always do so by going back into the project and selecting the recipients under the 'Add' tab.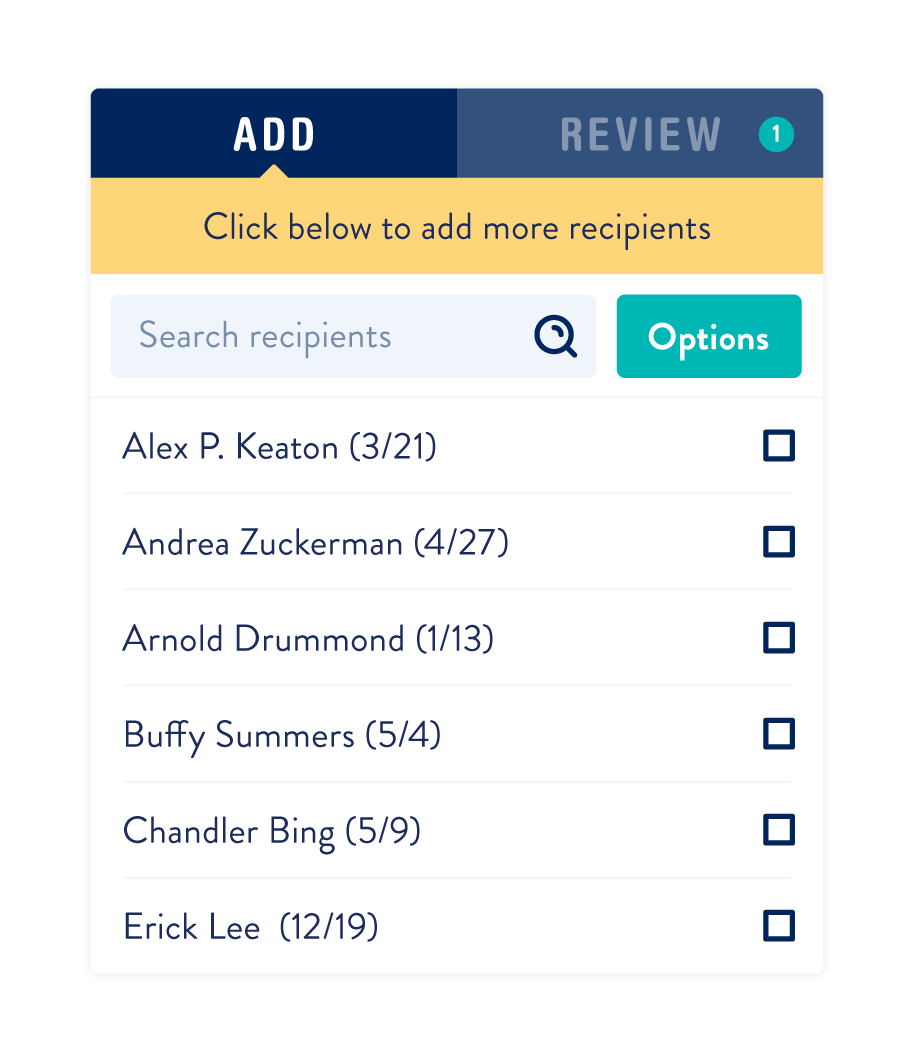 A few additional tips for Postable's auto birthday card sender.
— Log into your account.
To use the auto birthday card sender, you must be logged into your Postable account. If you don't already have an account, you can create one HERE for free in seconds.
— Fill up your address book with birthdays.
Once you've gotten your Postable account set up (or you've logged in) make sure your Postable address book is filled up. Your contacts will need to have complete mailing addresses along with birth dates filled in. (Pro tip: If you already have this information in a spreadsheet somewhere, you can easily import the spreadsheet in a matter of seconds to fill up your new address book.)
— Auto customize the recipient name.
Once you've written your master message in the auto birthday tool, it will be applied to all of your chosen recipients. Every card will automatically be customized with each recipient's first name and you can go into each individual card to further customize the message if you wish.
— Automatically mails each card throughout the year.
Once you've finished creating your project and have checked out, just sit back and relax. Each card will automatically be scheduled to go out about one week prior to each individual's birthday. No need to send yourself any other reminders!
Other Postable use-cases for businesses.
Wondering what other fun ways you can use Postable to help build relationships with your customers? Customer retention and brand loyalty are not easy tasks, but Postable helps make both a little less overwhelming.
— Use Postable to send your business thank you cards in minutes. No need to keep a stack of nice business stationery or postal stamps around the office. Simply log on, choose a business thank you card, write your message and click send. Voila. Your business thank yous are taken care of. Once you've saved a design with your logo it will live in your Project's page for you to re-visit and re-send whenever you'd like.
— Business holiday cards don't have to take up more than 5 minutes of your time. Import your spreadsheet, customize your card and click send. Again, no fuss no muss.
— Business events need invites. Create a design in minutes by filling out your event details and easily mail them out to all the guests in minutes. Now all you have to worry about are the actual event details.
Still unsure how you can incorporate these tools to help you? Here are some use cases that may apply. Here is a list of some of the most popular business tools. Save yourself and your office manager some precious time and take advantage of these time saving tools. If you ever need any help or have any questions, feel free to give us a shout at info@postable.com.