If you're one of those people who'd prefer to go to the post office to send out your holiday cards from your own town, you're probably going to want to order a box of holidays instead of having Postable mail them for you. Getting a head start is a good idea. This way you'll avoid the holiday rush delivery times and your box of holiday cards will be waiting for you when you're ready to mail them out.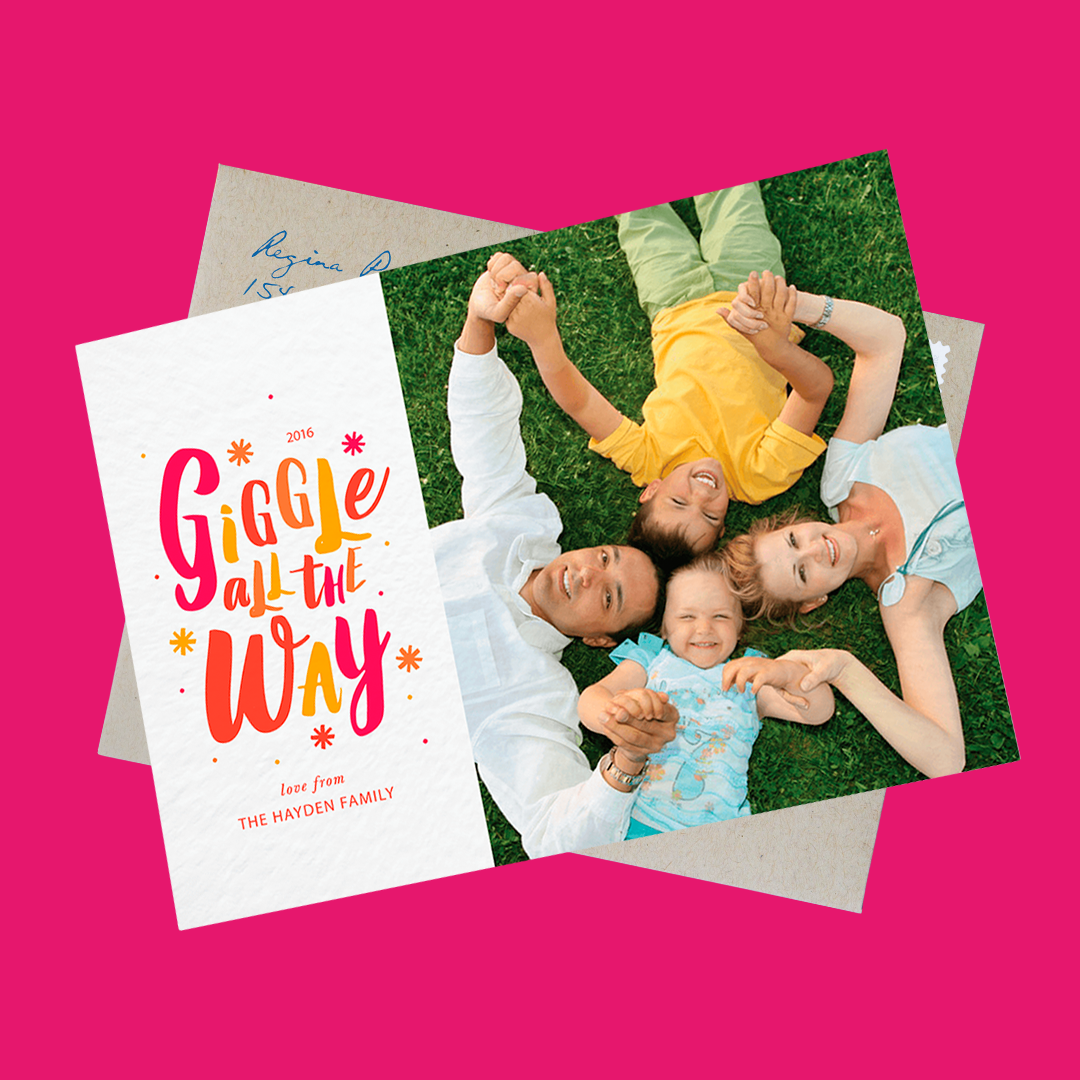 And remember… Even if you'd like the box of cards, you can still choose to get them pre-stamped and/or pre-addressed for you. If you're not sure how to order your box of holiday cards here is a nifty little tutorial!
Step 1. Choose & customize the holiday card that truly tickles your fancy. Click here to see the cards.
2. Then choose the box option to send all the cards directly to you.

3. Decide the type of envelopes you'd like with those holiday cards (remember, Postable can address them for you).
Then follow the site's direction to finishing your project and checking out! Voila.