It's officially that time of the year again. Okay, so maybe not officially, but who's to say what's official? We're pretty much the experts on sending out Holiday cards so that kind of makes us official… right?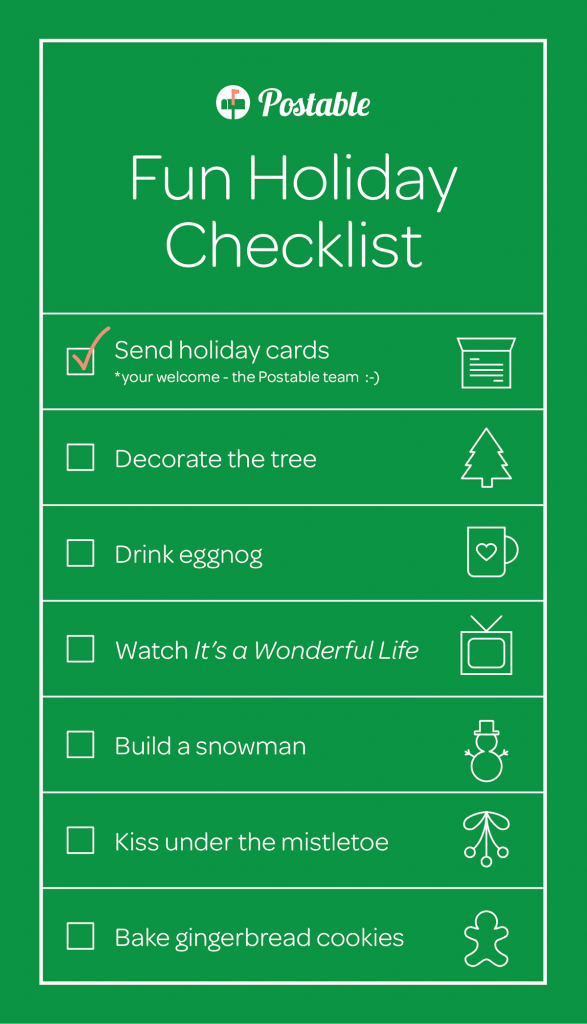 Whether you're already in the jolly spirit or may need some convincing (especially if you haven't even started thinking about Thanksgiving yet), we've got just the thing to get you started! The holidays are a jolly time of the year, we're pretty sure you wouldn't disagree with us on that. Even so, many of us tend to get wrapped up in all the technicalities and hassles that this time of the year tends to bring. What better way to keep us all on track to a full and happy holiday season than a good ole' checklist? There's a good chance you've already got a to do list or two, but something tells us nothing on those lists include drinking a healthy portion of eggnog? No worries, we've got you covered.
Here at Postable, we feel pretty strongly about having a great holiday season without all that stress. Who wants to spend hours of precious family time licking envelopes for hundreds of holiday cards when you could click a button and spend the rest of your time watching The Nightmare Before Christmas with the family? Nobody. That's who.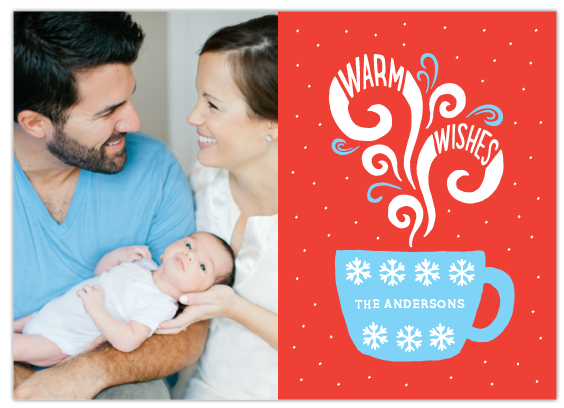 Get those holiday cards out of the way and have a jolly time checking off this fun holiday checklist printable!