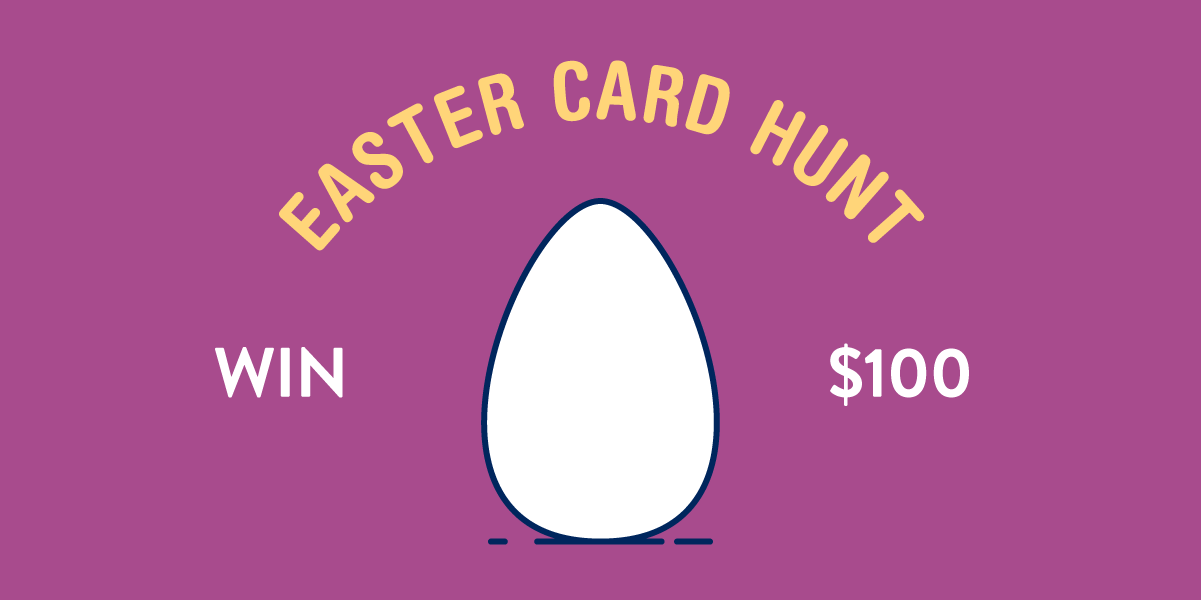 In the spirit of Easter Egg Hunts, we're having a card hunt!
Rules to enter:
We've made eggs out of 6 random cards from the site (Contest will go live on Thursday March 29th).
* The first person to comment to our latest Instagram Post and correctly identify all 6 cards wins $100 of Postable credit.
Good luck!