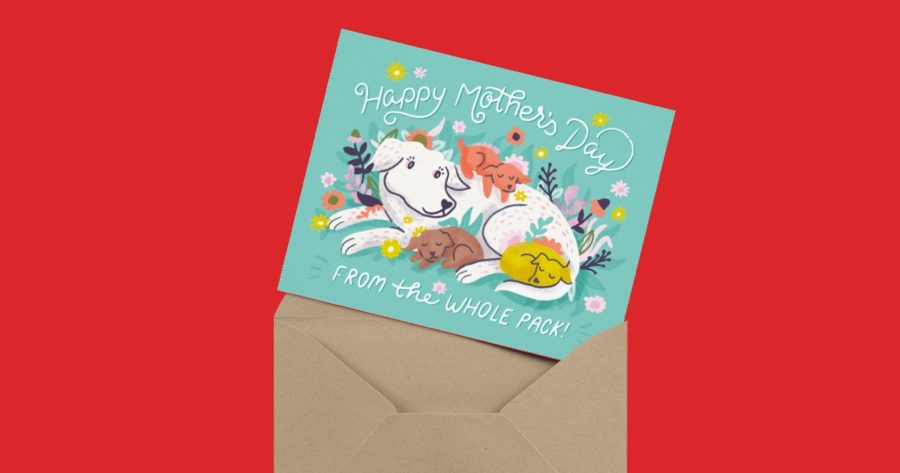 Mother's day is fast approaching. Have you mailed mom a Mother's Day card yet? Don't wait too much longer. Mom deserves a really nice card and no, a text will absolutely not cut it.
Not to worry, you'll fall in love with each and every one of these Mother's Day cards. But don't take our word for it — look for yourself. All of these cards were designed by various artists inspired by motherly love.
Fun fact: You can send mom any one of these cards right now without leaving your computer.
And yes, these are real hold-in-your-hands Mother's Day greeting cards. All you have to do is write your personal message on the inside (tell mom just how much you care) and click send. Postable takes care of the rest.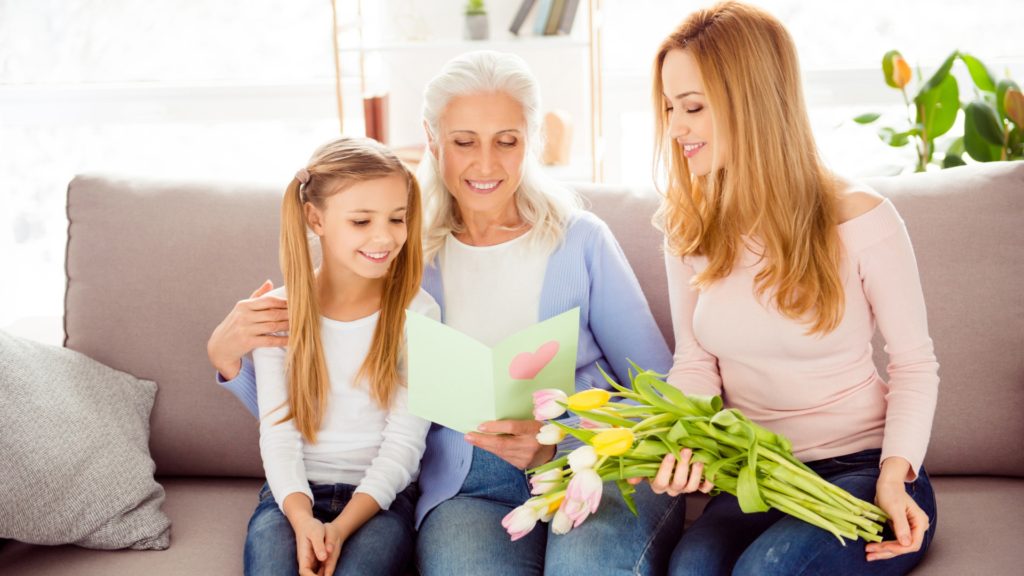 We'll print, address and mail your mom her beautiful card for you. So there's really no excuse not to send her a card.
Enough chit chat. Time to get to the main attraction — the loveliest Mother's Day designs you've seen yet.
Here we go…
9 Mother's Day cards you'll wish you had sent.
1.Fierce Mom
Mom really is the fiercest, isn't she? This card by There Will Be Cake is both delightfully charming and beautifully executed. Mom will want to display this one somewhere special! Go ahead — write your own message and send this card to mom here.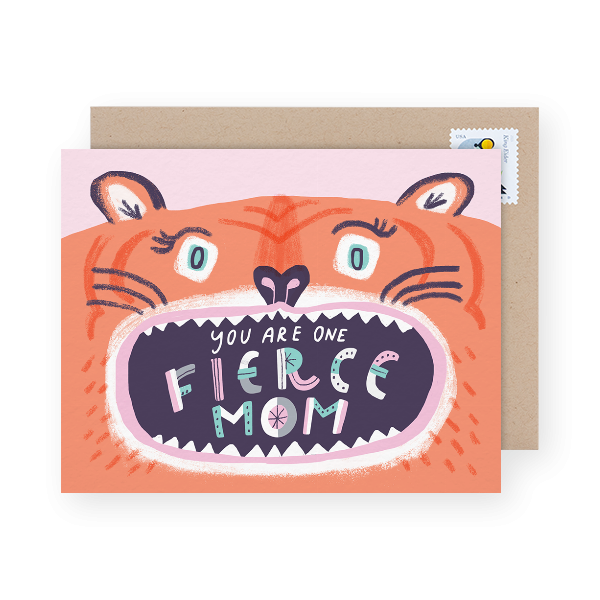 2. We owe mom the world.
Nobody says it quite like Near Modern Disaster. This card essentially puts into words everything we already know — we owe our moms the world. At the very least, we owe her a nice card on her day. If you're a parent yourself, this card is perfect for your own mother. Now more than ever, you understand what goes into being a mother and how much love she has for you. Write your gratitude for mom for all the times she's put up with you inside this card and send it here.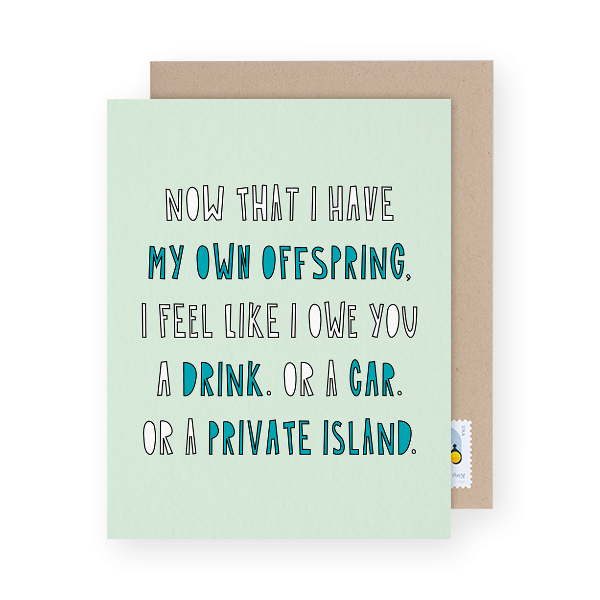 3. Mama knows best.
Well, obviously. If you didn't already know that — now you do. Aside from speaking the truth, this card by There Will Be Cake is a true masterpiece. Perfect for the mama who loves to garden! Write your personal message to mom and send this card here.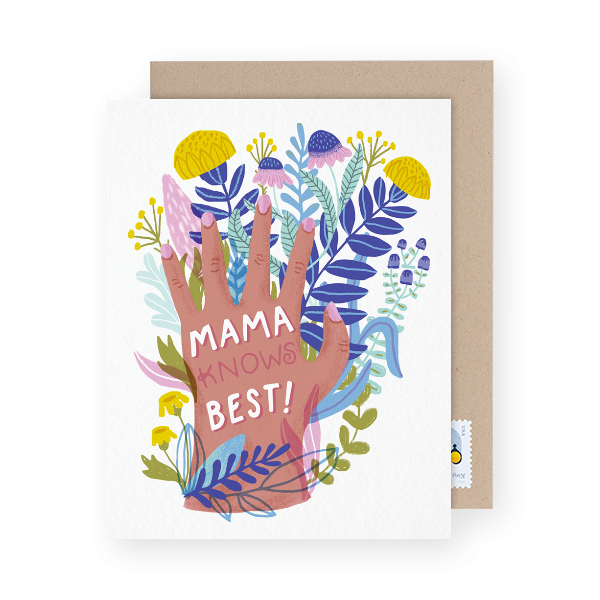 4. From the whole pack!
Another beautiful creation from There Will Be Cake, this adorable Mother's Day card will undoubtedly make mom swoon. Because who are we kidding, we're totally swooning over here! Moms love pups, right?! Write a message from the whole pack to your mama and send this card here.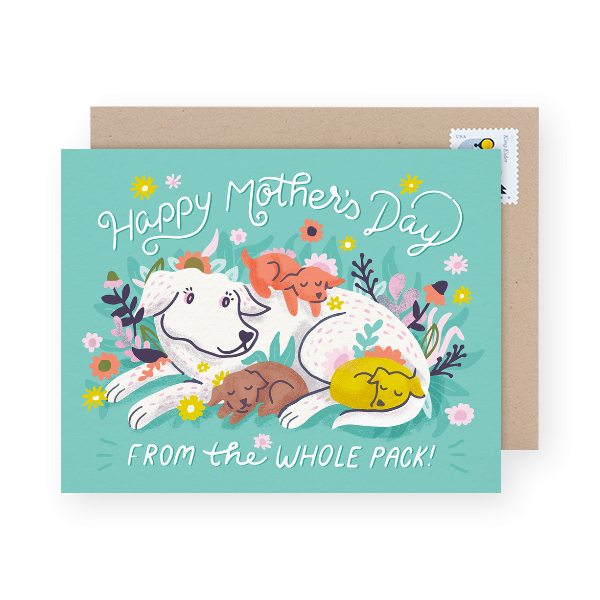 5. Mother's Day vase.
What better way to wish mom a happy Mother's Day than with a bright and colorful bouquet? This bright and colorful painting by Small Adventure of a bouquet of course! But also, definitely send her some real flowers. Write your personal message to mom and send this card here.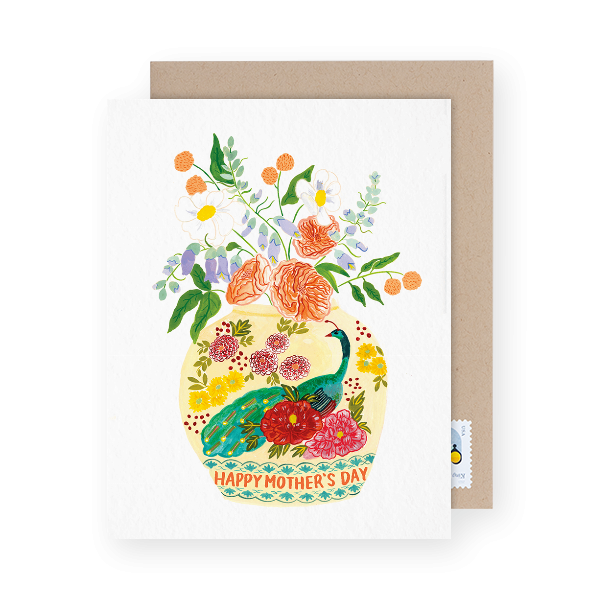 6. Thanks for keeping me alive!
Is there anything more important than the fact that you're alive and well? Mom is likely the person responsible for such a great feat so be sure to thank her. Maybe return the favor and make mom a delicious and healthy smoothie to go along with this delightful card by Small Adventure. Write your message of thanks to mom and send this card here.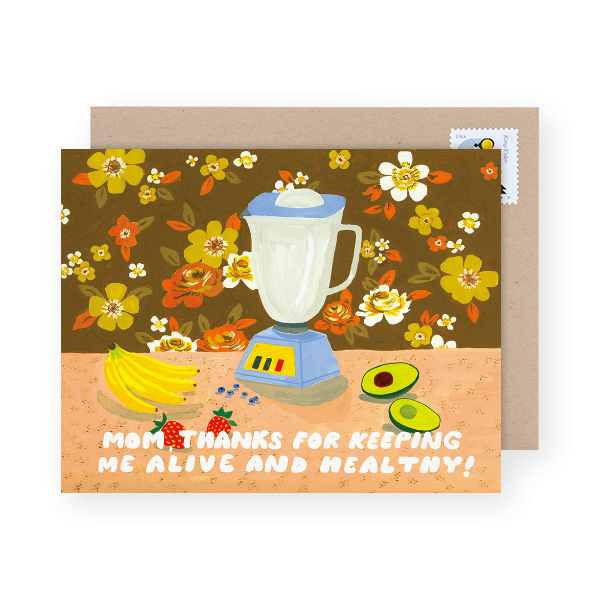 7. Happy Mother's Day Mushrooms.
Perfect for the gardening mama — this card by There Will Be Cake will delight mom like no other! It's cheerful and lovely and all the things mom loves. Write your personal message of love and send this card here.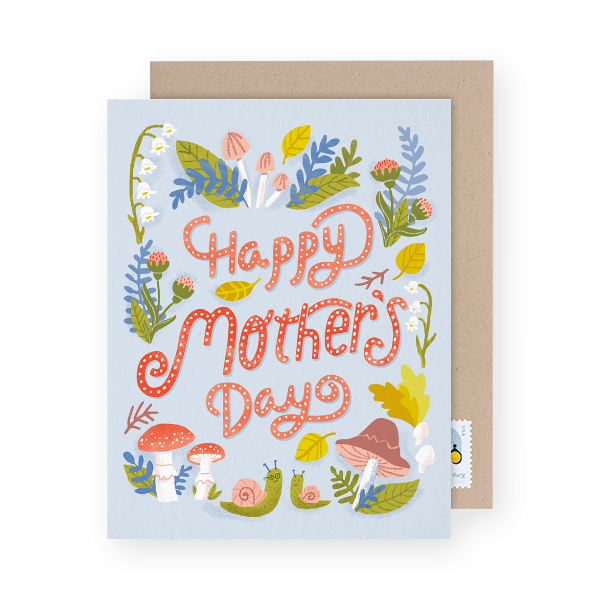 8. You da baddest.
Isn't that the truth? Mom really is the baddest bitch in our lives. So, what better way to make sure she knows it than with this card by Bench Pressed? It's cute and straight to the point. You'd know if mom would be one to appreciate this. Write your message and send this card to momhere.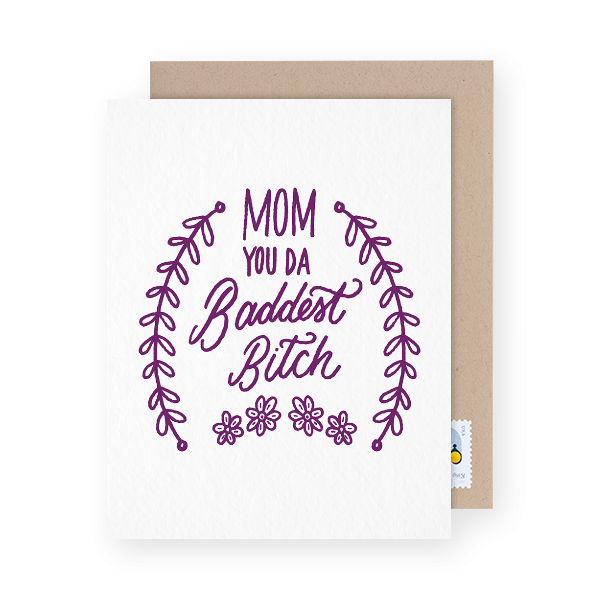 9. Best mom ever.
Send mom a photo Mother's Day card with a little flare! Tell her just how amazing she is on the inside and put a loving family photo on the front to make her smile! Customize this card with your own photo and send this card here.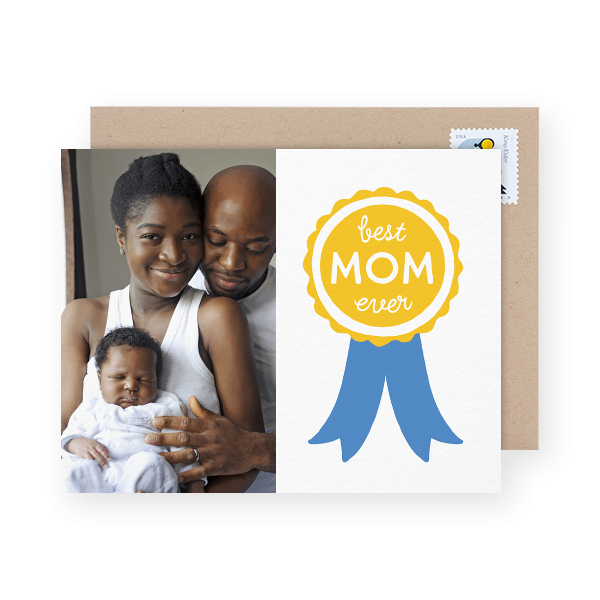 Want to see more Mother's Day cards?! Follow the link below and as always remember — you can mail any of these cards right now without leaving your couch.
See the entire Mother's Day collection here.