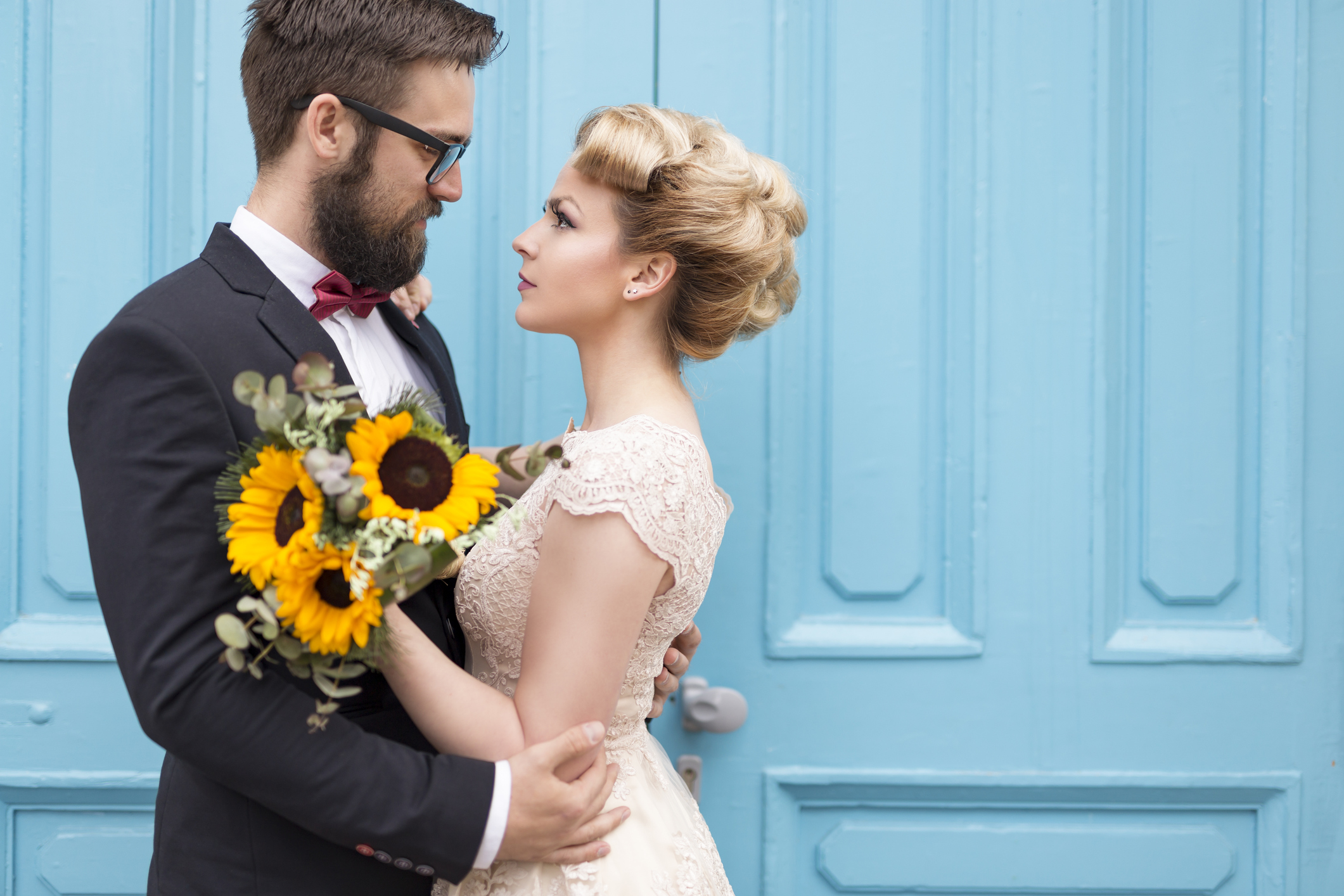 When you start planning your wedding, you might find that wedding trends are a real thing and some, like the first dance, may be more standard than others (dollar dance). While trends will come and go, some traditions will stick around for a while and others — you'll be happy to know — will slowly pass. Here are some of the weirdest trends we've seen yet — both from the past and present.
Weird Photoshopping.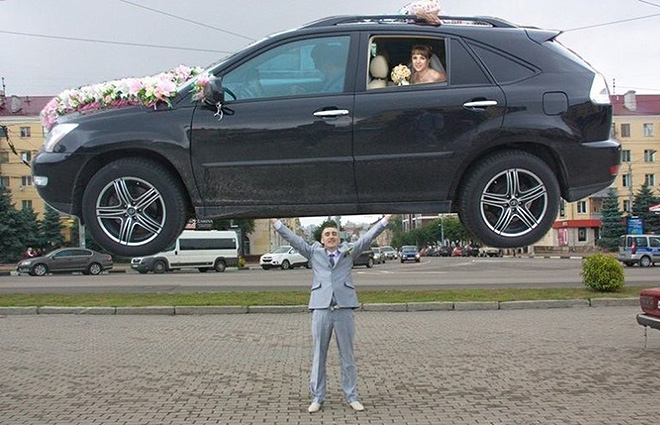 Not sure how else to call these Russian wedding photos, but 'weird' just about covers it. Not sure these Dino-filled wedding photos are any less weird. If nothing else, these will definitely make your photo wedding thank you cards a lot more interesting.
'Naked' Wedding Jumpsuit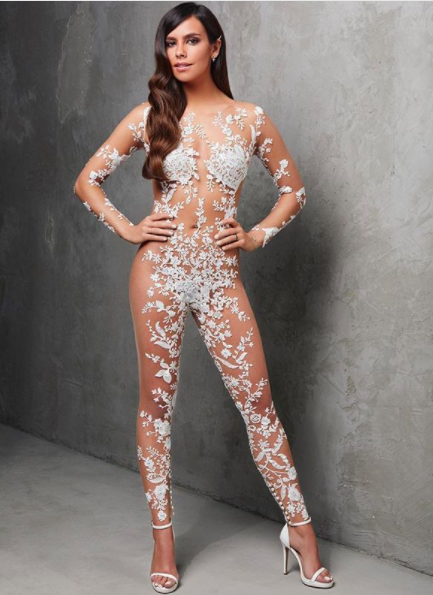 Image from @pronovios on Instagram
Daring brides are ditching the old fashioned white gown for a jumpsuit of sorts via Mymodernmet.
Bridal Diapers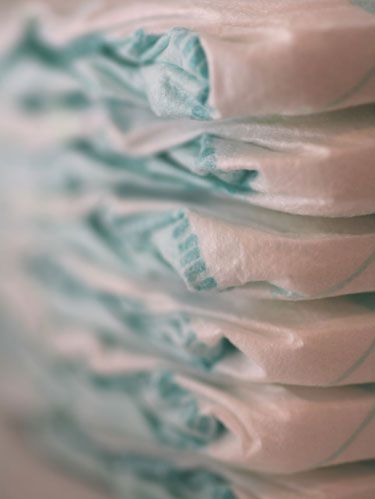 No, we're not kidding. Apparently this is a thing for brides whose dresses are not potty-friendly. Read about them here.
Llamas.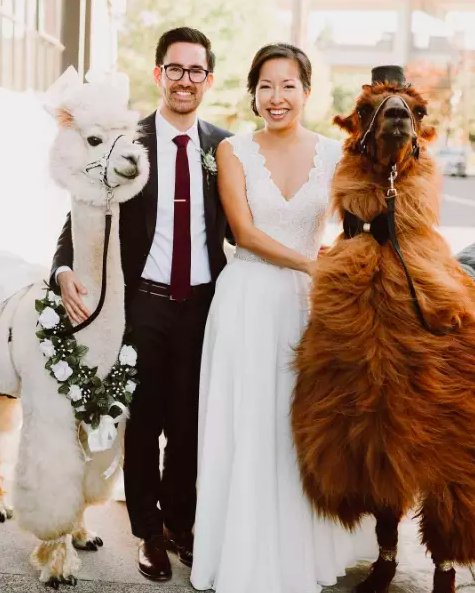 Forget the family pup's role as the ring bearer. Couples are opting to have a version of the bride & groom played by llamas on their big day.
Bride Dolls.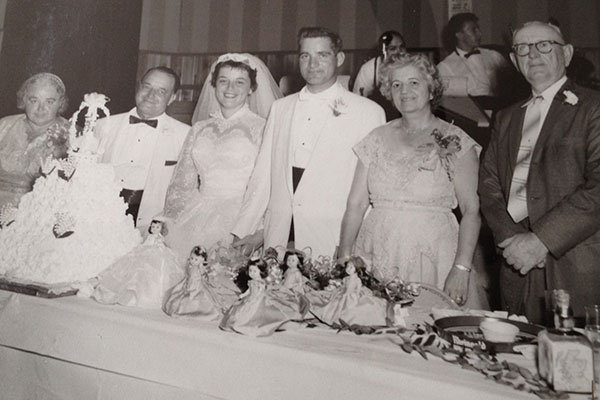 Back in the 1950s Italian-American brides received porcelain dolls dressed as brides at their shower which were then displayed at the wedding. Do you see this trend making a comeback anytime soon?