Christmas is coming! Prepare yourself for the cards to start pouring in soon enough. And if you haven't been keeping up with the family on Instagram — you're about to be up with the times. Many of your family and friends will likely be sending your Christmas cards showcasing their lovely faces. Some may choose to put a photo of their kids and new borns and while still others will showcase their newest puppies (and we're so not sorry about that). And while these cards will be as delightful as any — you'd prefer something that requires a little less photo editing. Didn't take any family photos this year? Or perhaps you're just not interested in sharing it with the world. Or better yet, there are specific people on your Christmas cards list that you'd rather just send a card without showcasing your family's photo. Maybe you'd just like a Christmas card with a classic scene. Whatever your reasoning to forego the photo Christmas cards this year and opt for one without photos — we've got quite the list for you.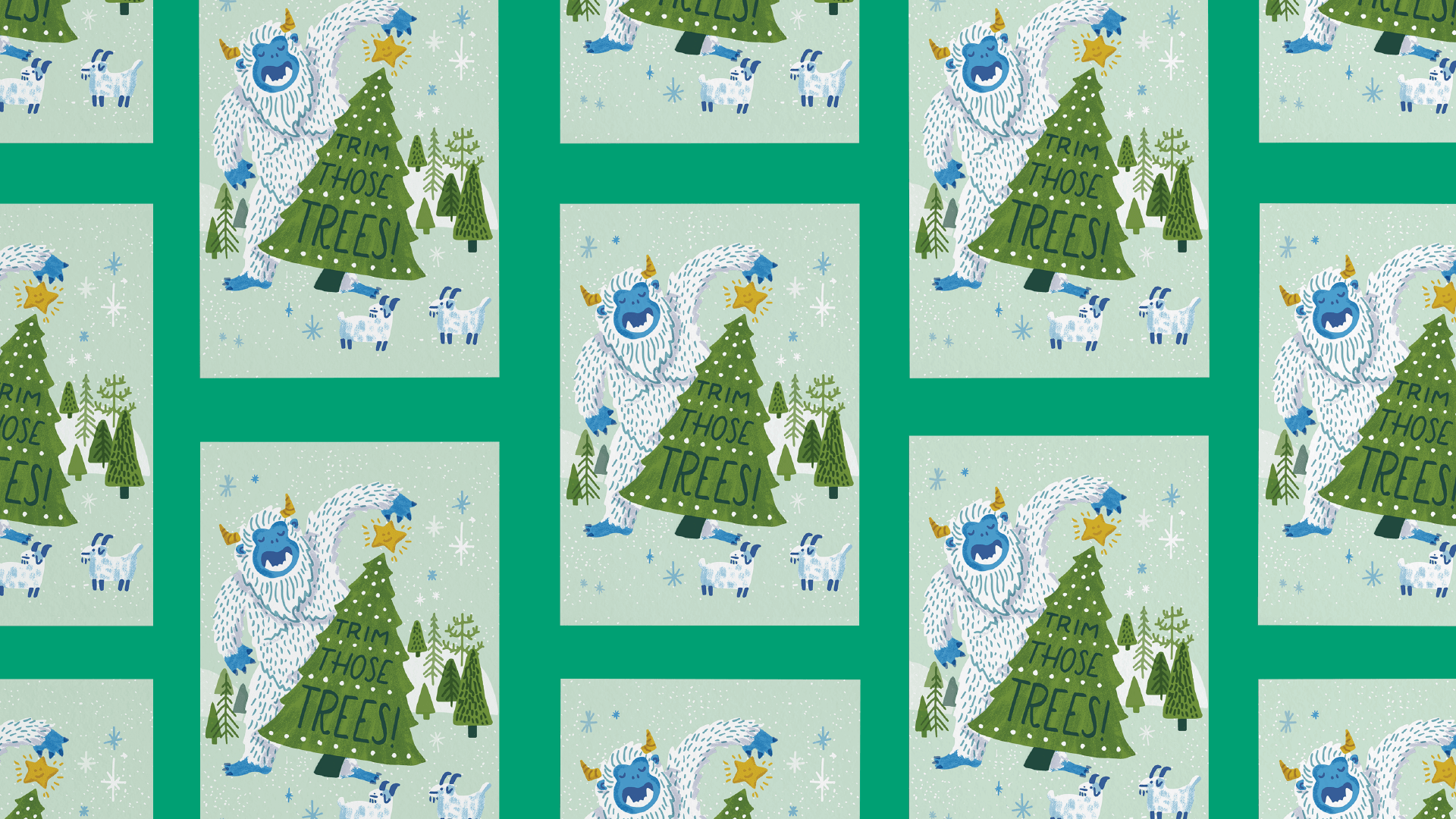 Everything from adorable puppy Christmas cards to hand painted Elfs who love to smile — this list of Christmas cards without photos is about to blow you out of the water. You're welcome.
1. A pug & some mistletoe.
If you can't gift someone you love an adorable little pug — this card by Quill & Fox will have to do. If you can stop staring at it that is.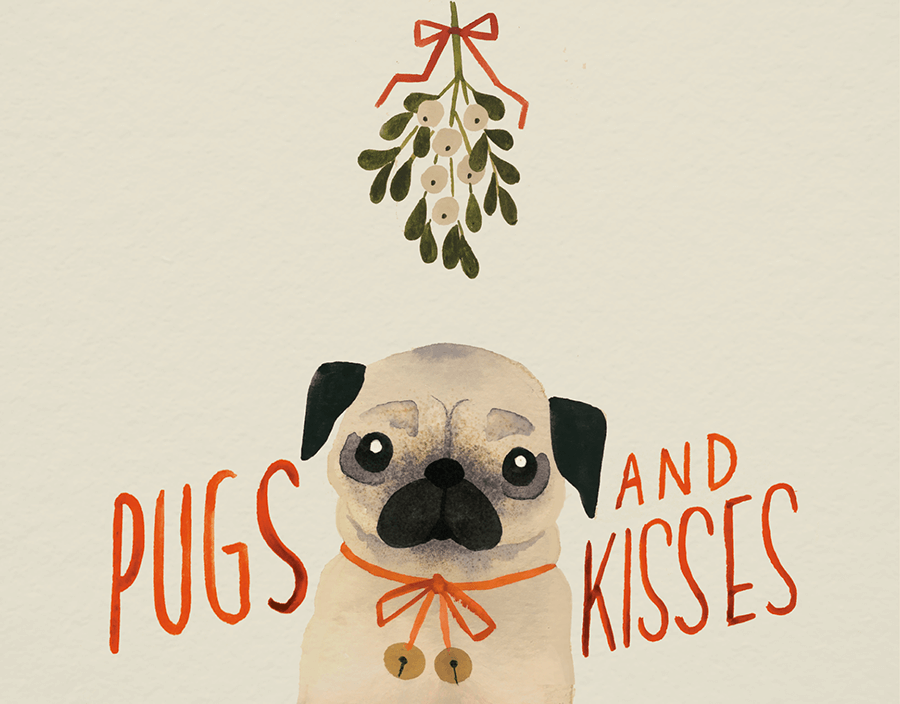 Send this card right now
2. The Nutcracker
The perfect card for the friend that likes to crack jokes.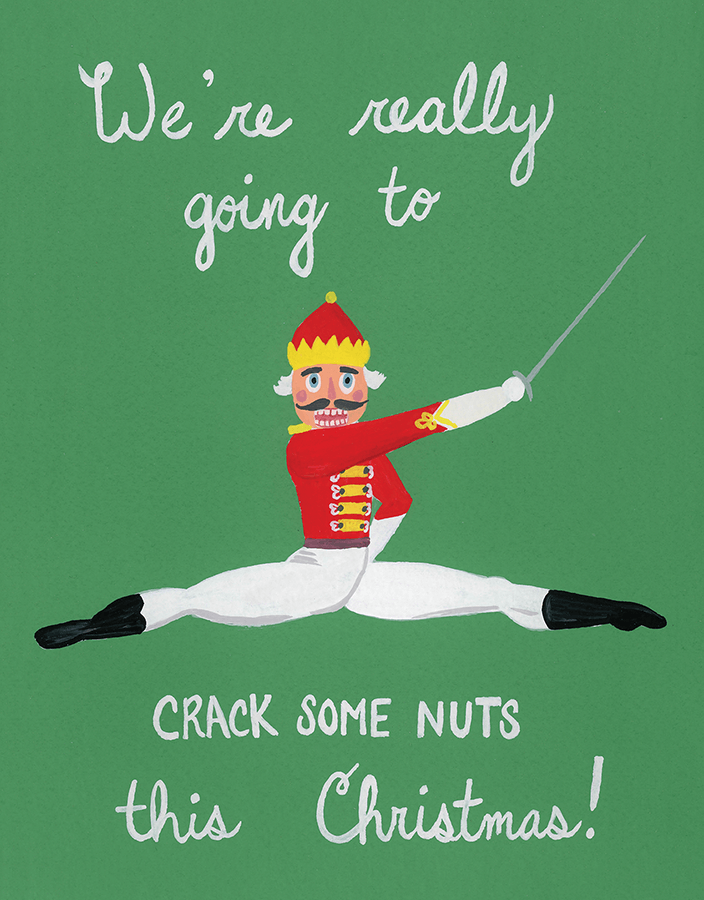 Send this card right now
3. A Little Yellow Buggy & A Tree
It doesn't get more perfect than a classic Christmas card like this. We love this hand painted illustration by Forage Paper Co.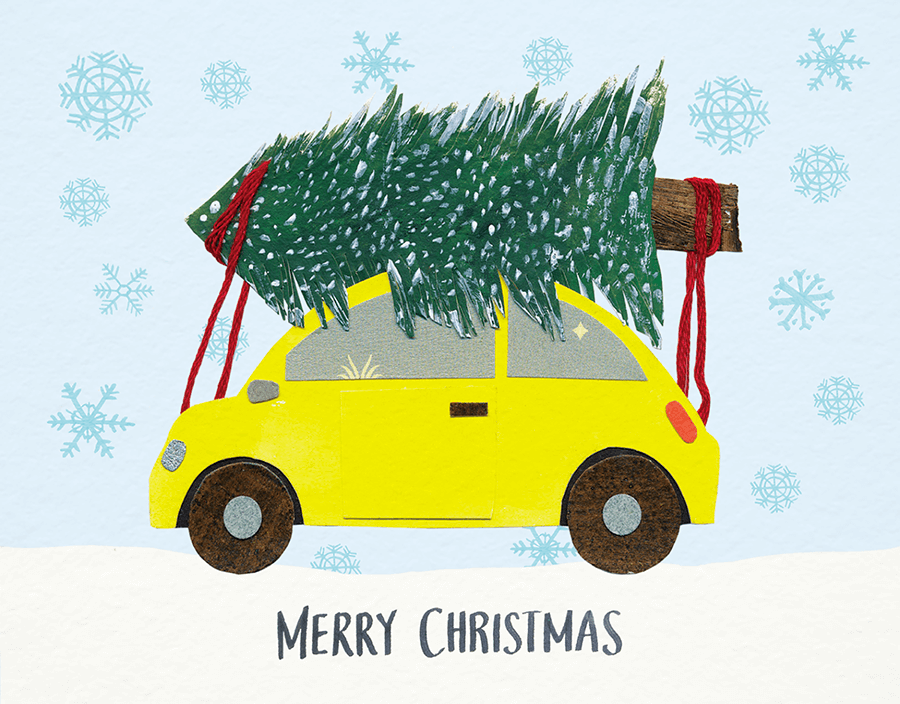 Send this card right now
4. Trim Those Trees
This adorable illustration from There Will Be Cake is so good your friends and family may just frame it. It looks like it belongs in a classic children's book.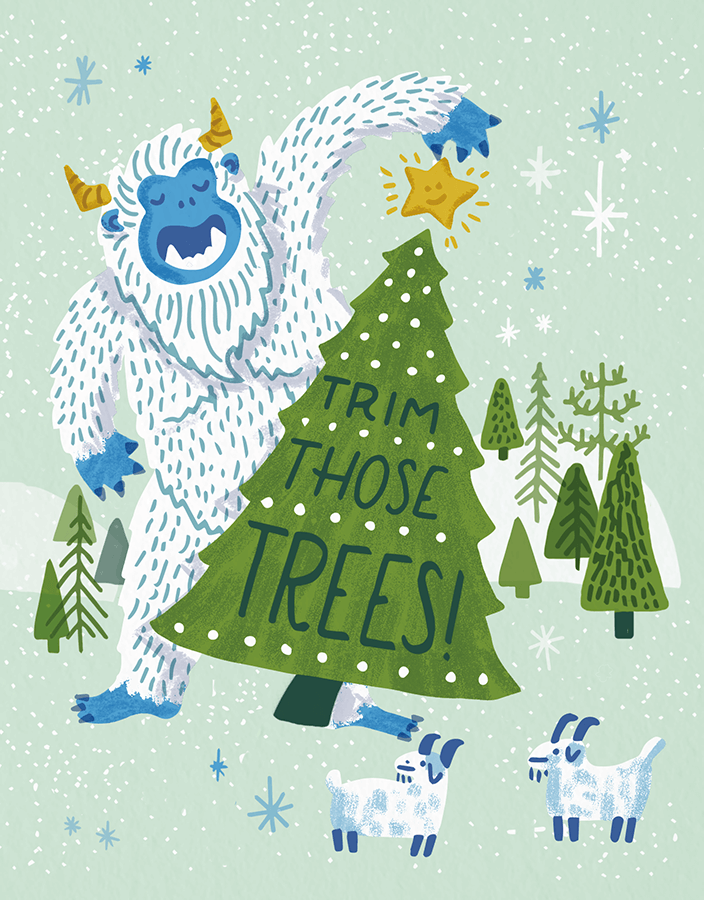 Send this card right now
5. A lovely Merry Christmas indeed
If you're searching for the perfect combination of classic Christmas Card and a little pizzazz — this card by Clap Clap is your go to. We love the bright red against the subtle pink and the bursts of green.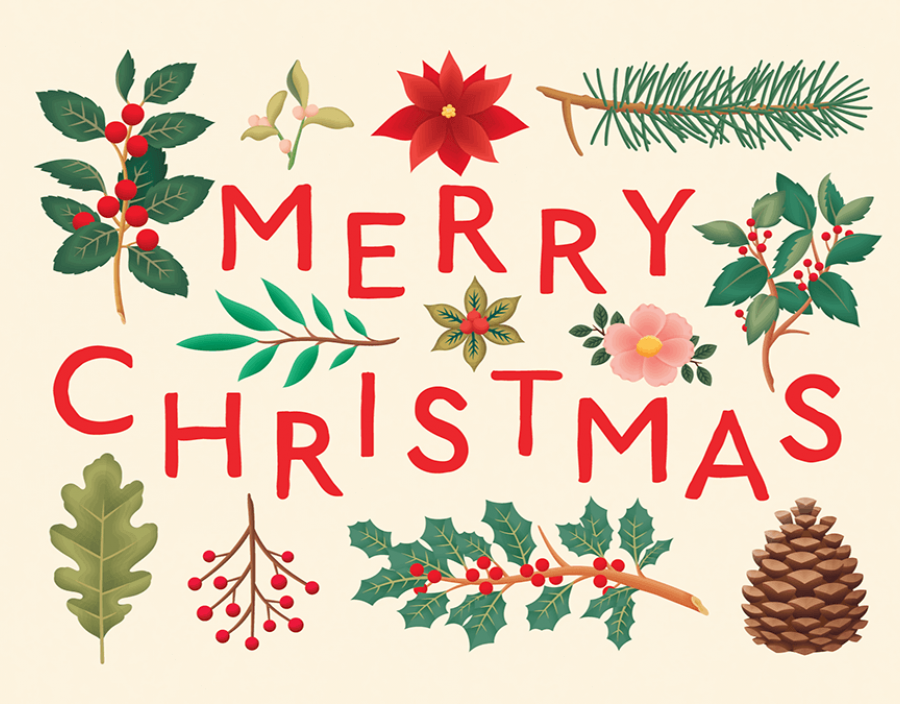 Send this card right now
6. Good Ole' St. Nick
A classic look by the classic Rifle Paper Co.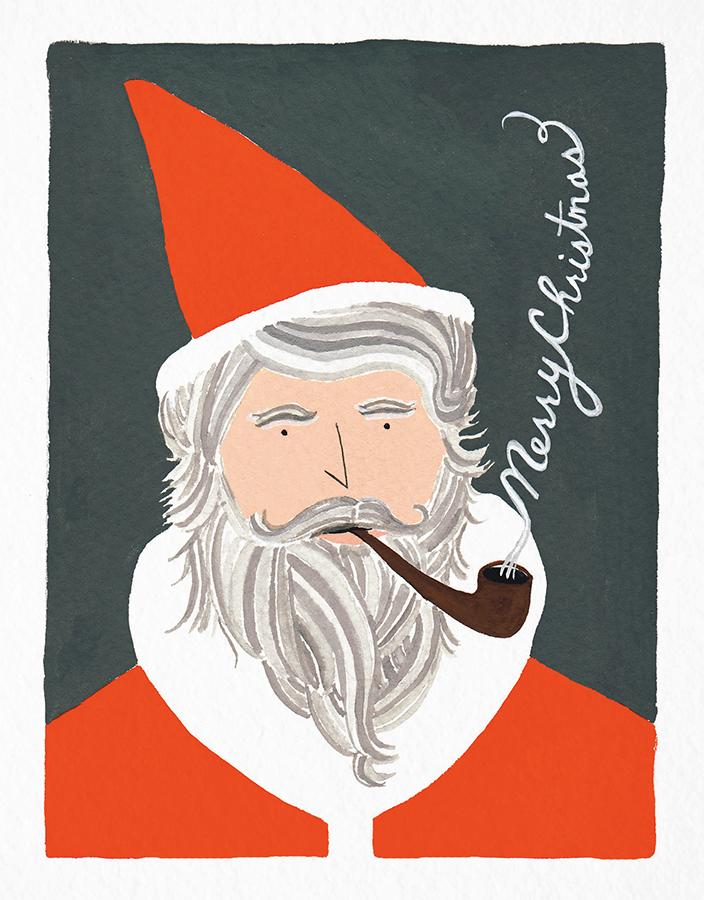 Send this card right now
7. Puppy Christmas
This Christmas card by Leveret Paperie is perfect for the dog lover in your life. The design simultaneously exudes charm and joy. Just try and not smile while looking at it — impossible!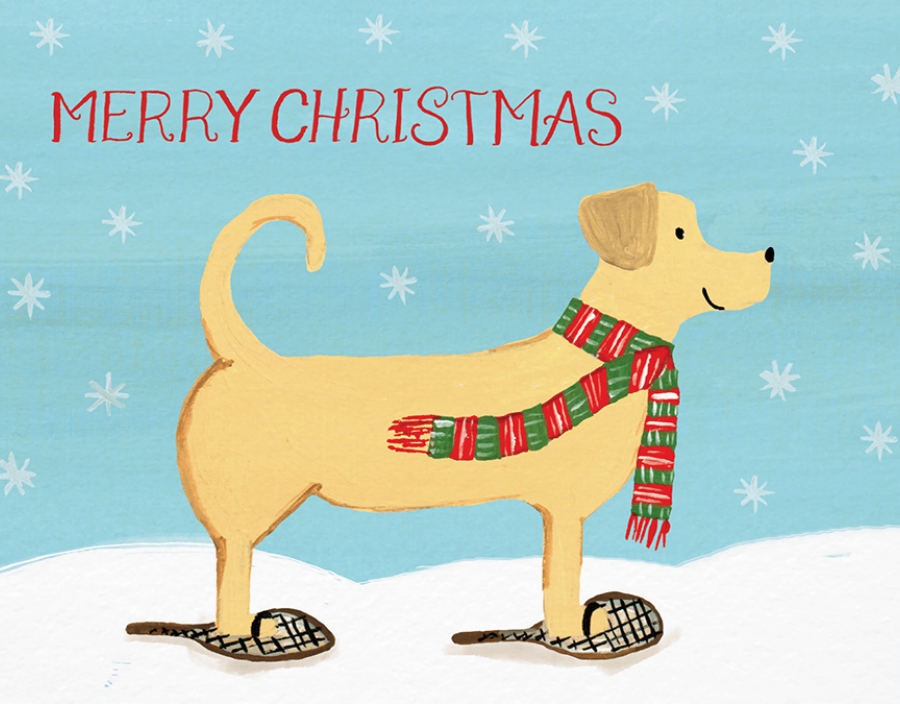 Send this card right now
8. Plaid Christmas
When you want to get festive, but not too festive.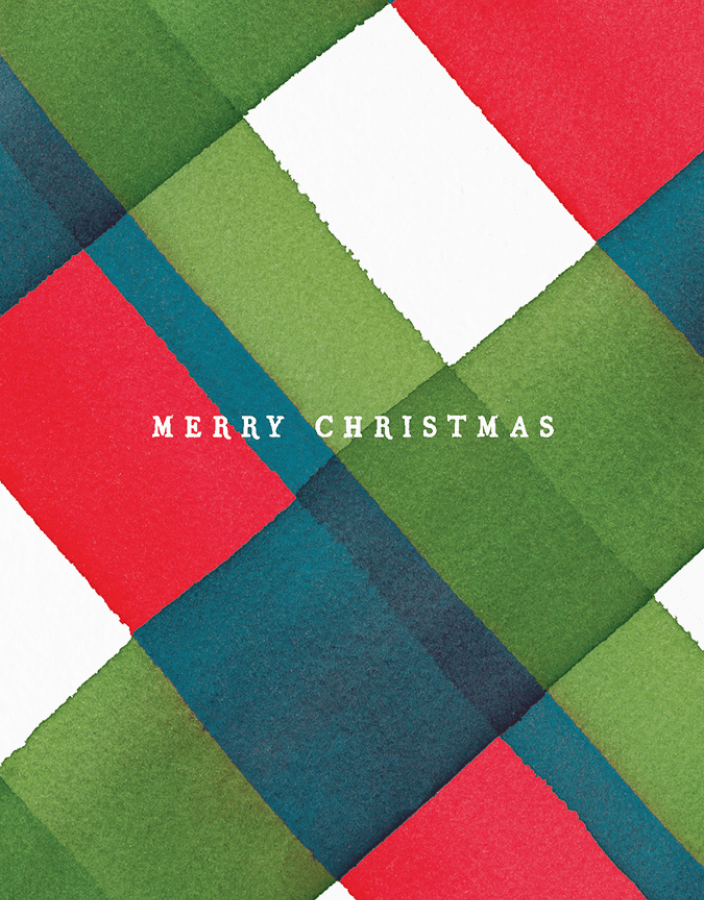 Send this card right now
9. A Very Red Merry Christmas
For that friend that appreciates stellar typography.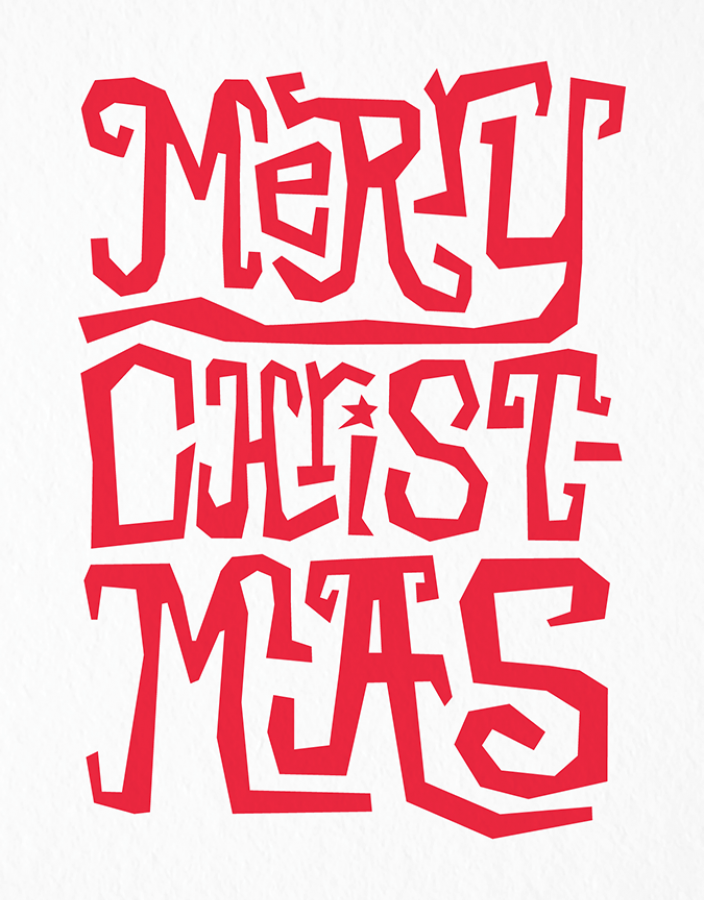 Send this card right now
10. Christmas Trees
Simply cute. Love the snowflake dots, the tiny tree outlines and the hand lettered font.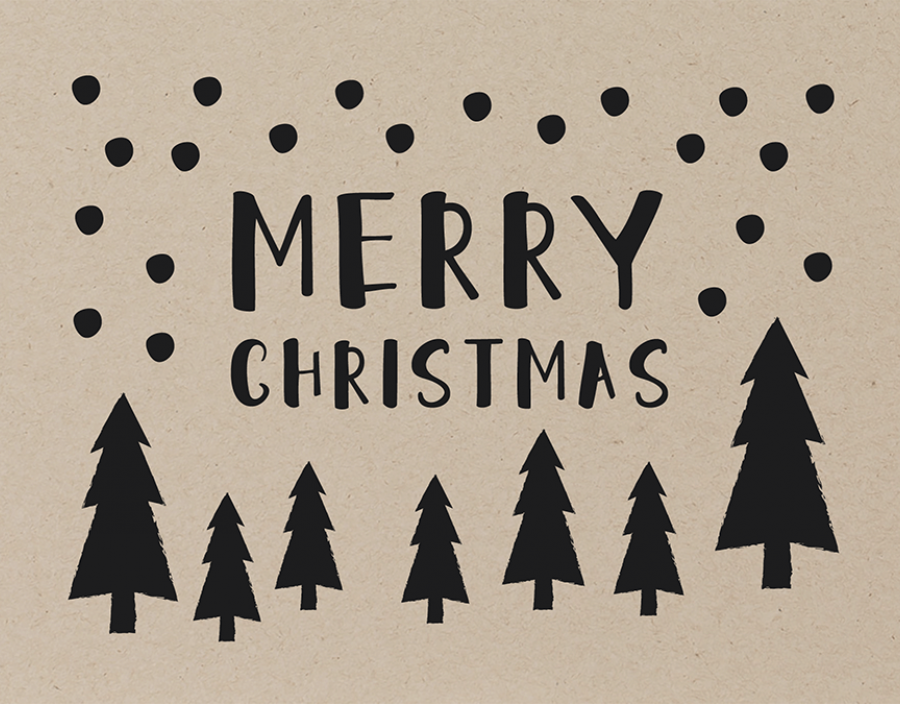 Send this card right now
11. Peace on Earth
In the classic Hello Paper Co. style — this Peace of Earth card is simple and bold all at once.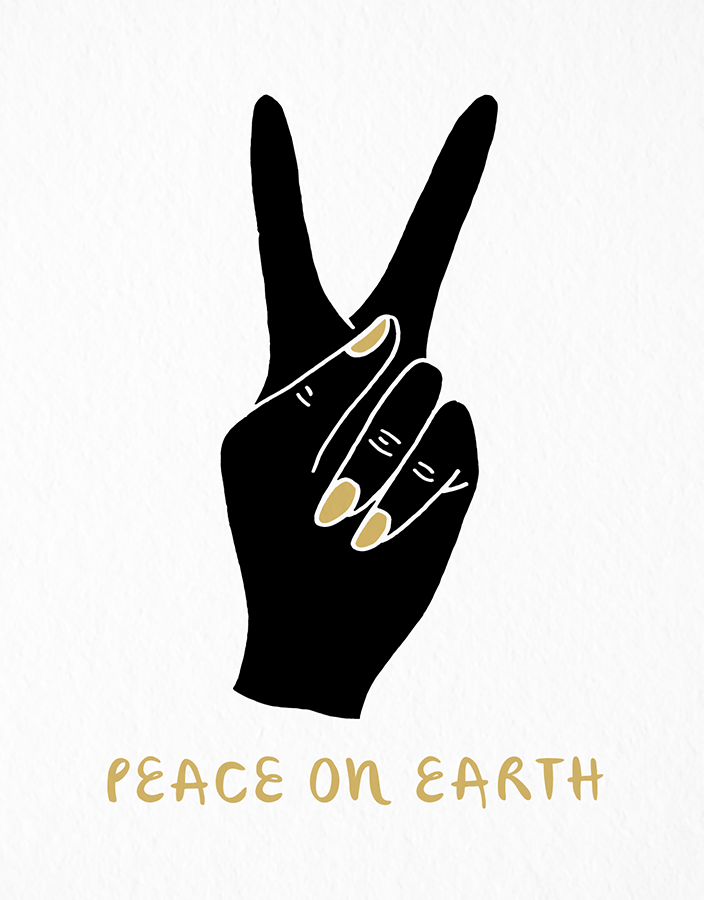 Send this card right now
12. An Elf's Favorite
If you want to make everyone on your Christmas list smile uncontrollably — this E. Frances card should be your go to. Seriously, how cute is this water color?!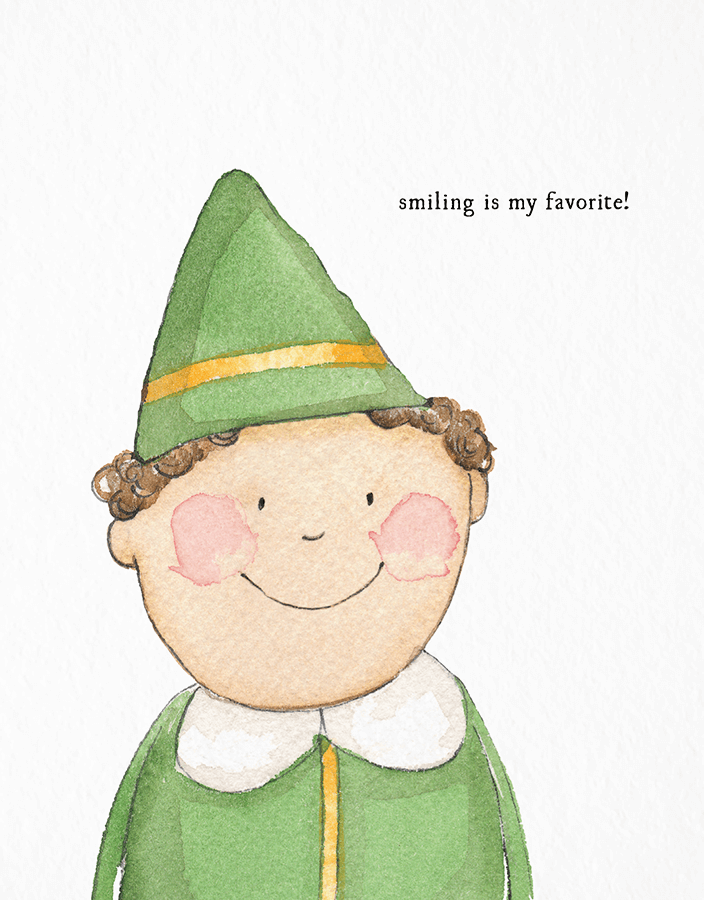 Send this card right now
13. Pizza Tree
For the pizza lover friend on your list (aka everyone). Pretty much the opposite of the classic Christmas card.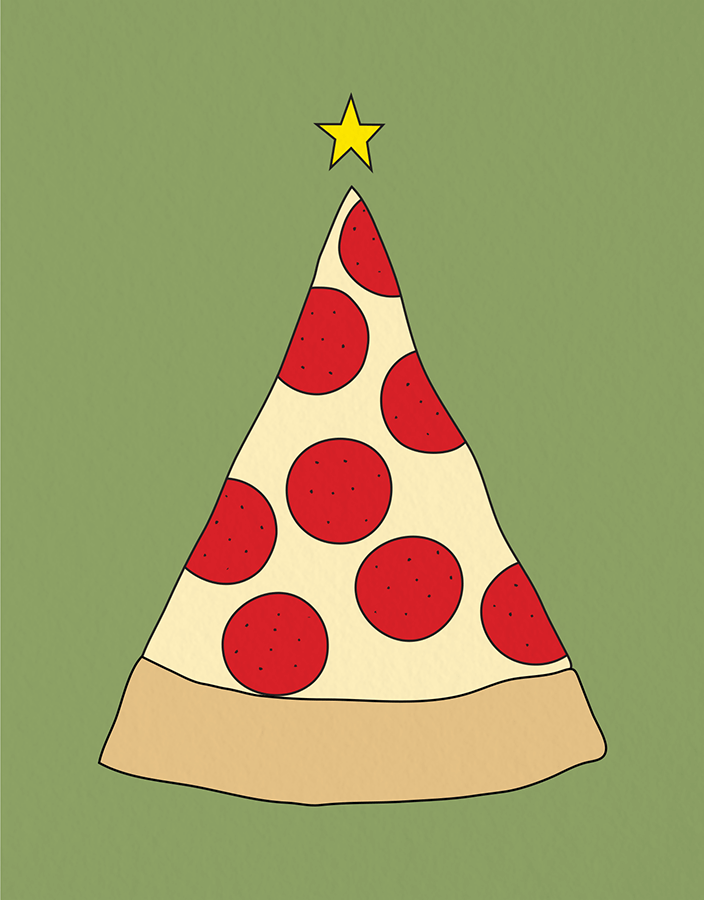 Send this card right now
14. A Cat Christmas
For the feline-obsessed (also see: Cat Greeting Cards).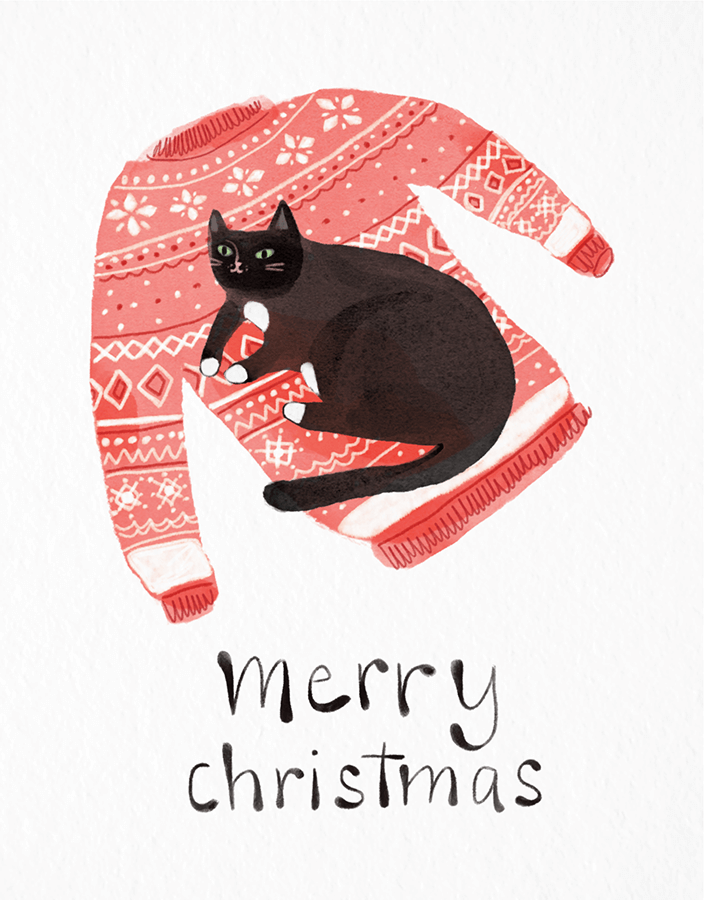 Send this card right now
15. All the Cookies
Nothing says Christmas quite like festive cookies! This card might just inspire the recipient to bake some cookies… And share them with you.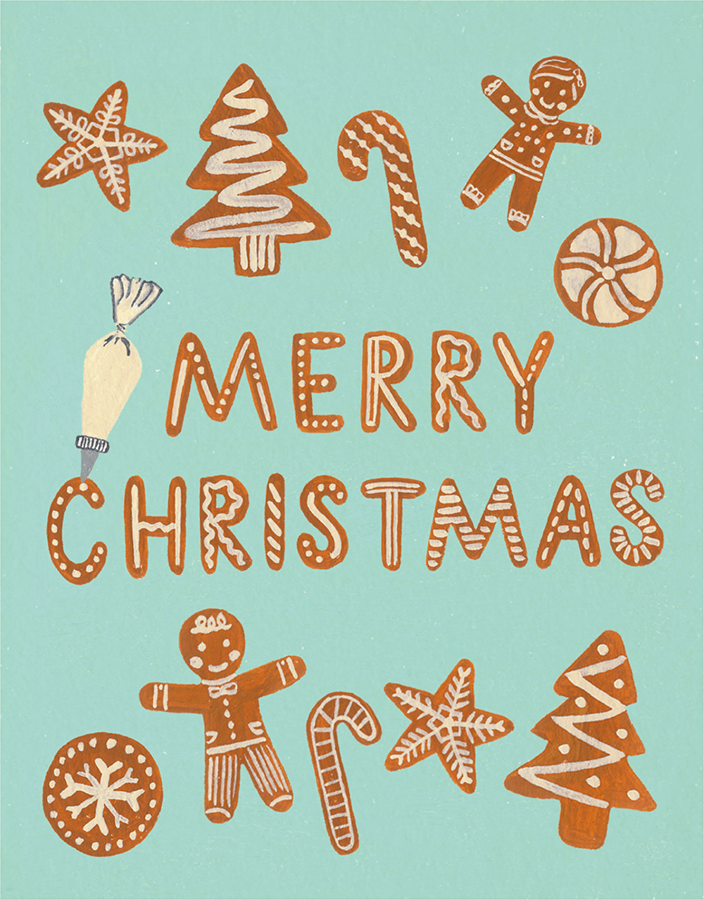 Send this card right now
16. I Got Ho's [ho hos]
For the friend that likes a good pun (and an adorable illustration). This hipster Santa by Bench Pressed will surely brighten someone's day.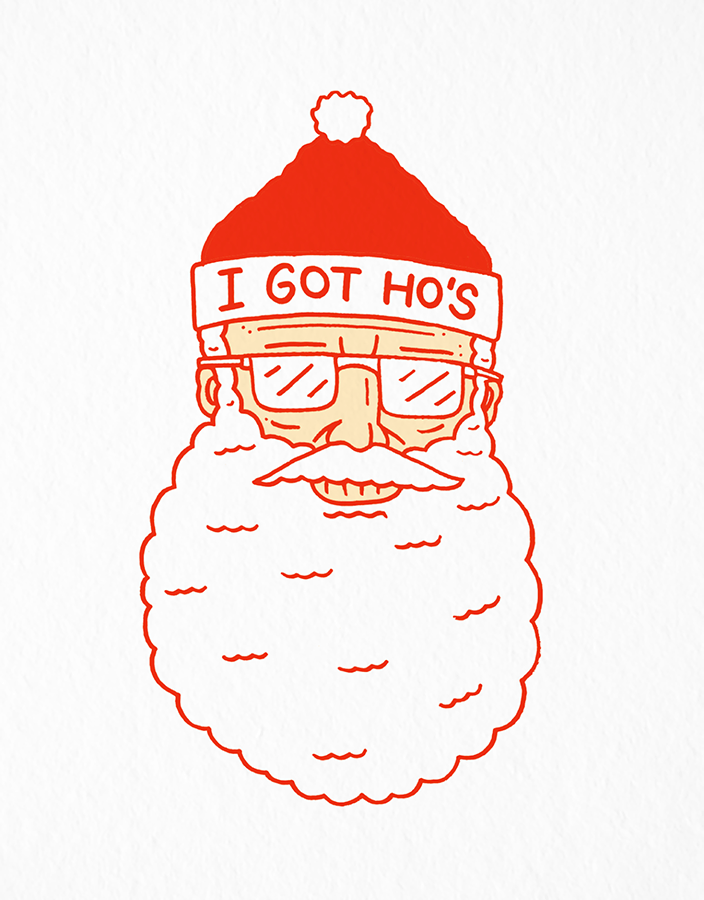 Send this card right now
17. All I want for Christmas
At least you're being honest.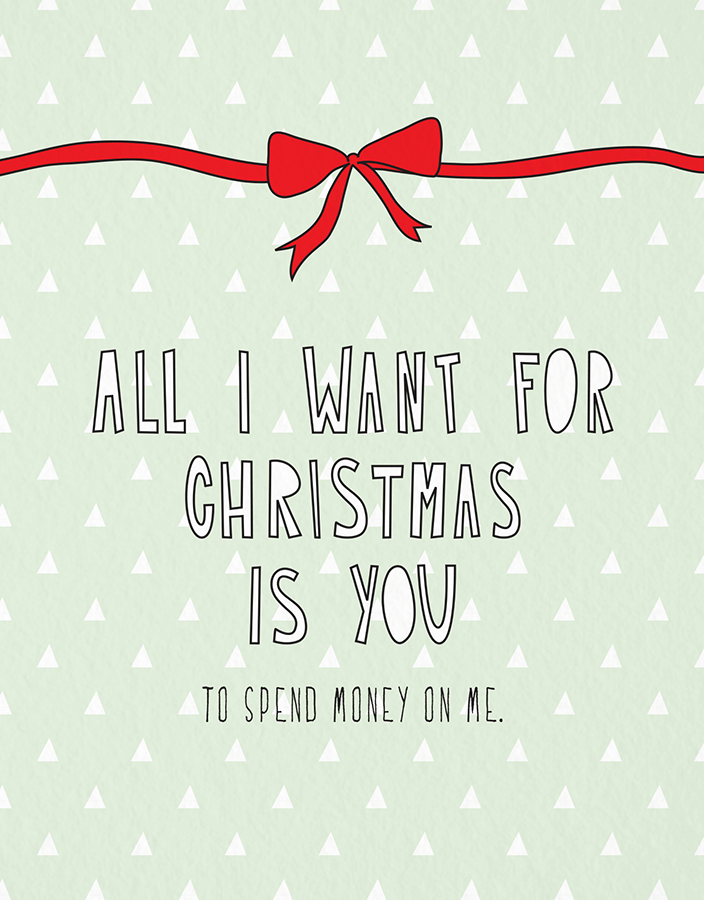 Send this card right now
18. Merry & Bright [and boozy]
Who knew booze could look so pretty?! We love this design by There Will Be Cake.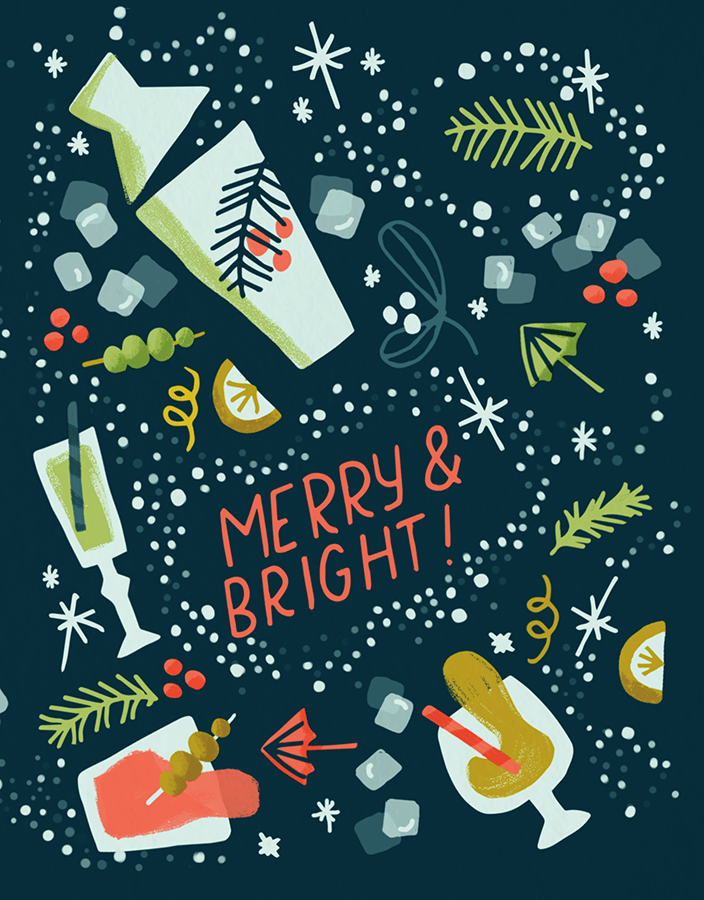 Send this card right now
19. Peace on Earth
A lovely blue themed Christmas Card for someone special.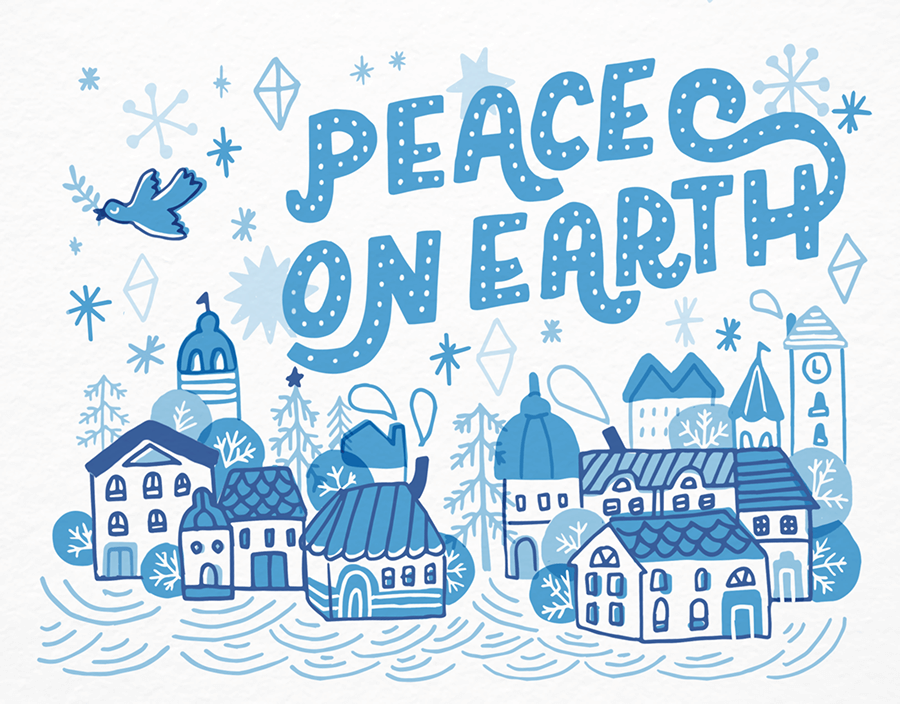 Send this card right now
20. Krampus is coming to town
For the German friend(s) & family in your life.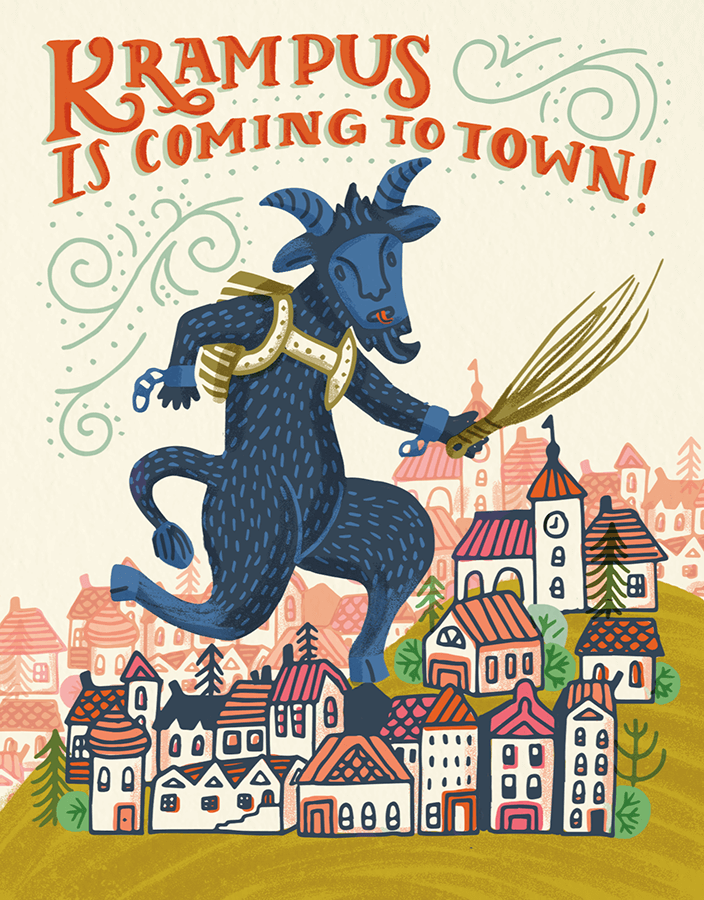 Send this card right now
21. Feliz Navidad Llama
Could this card BE any more adorable?!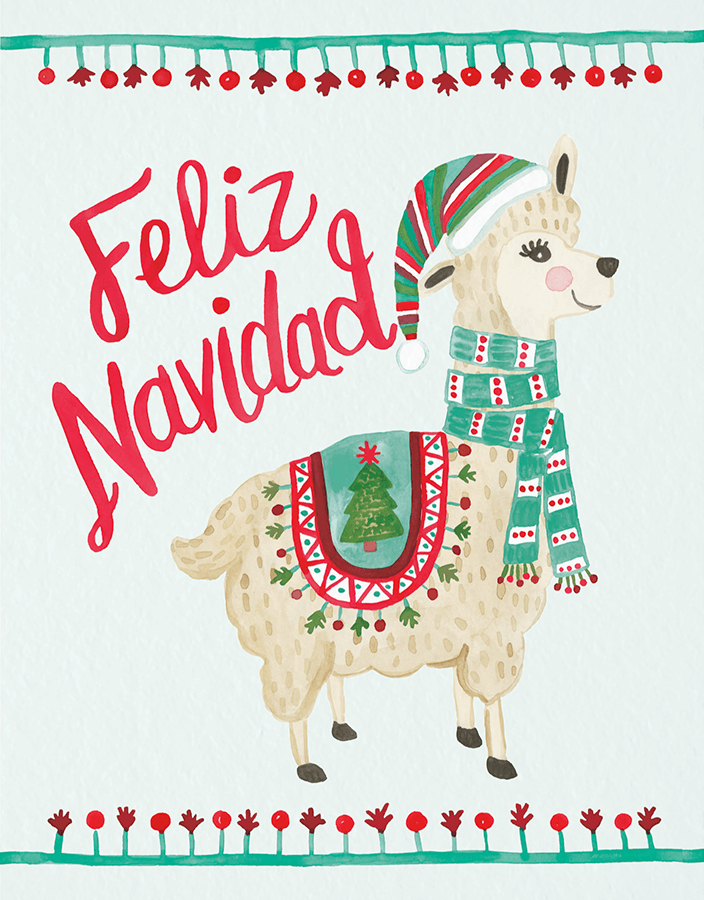 Send this card right now
22. Oh Holy Night
This Silent Night Christmas card is so incredibly lovely. If you're going for something with a little more elegance this year — this card will be perfect.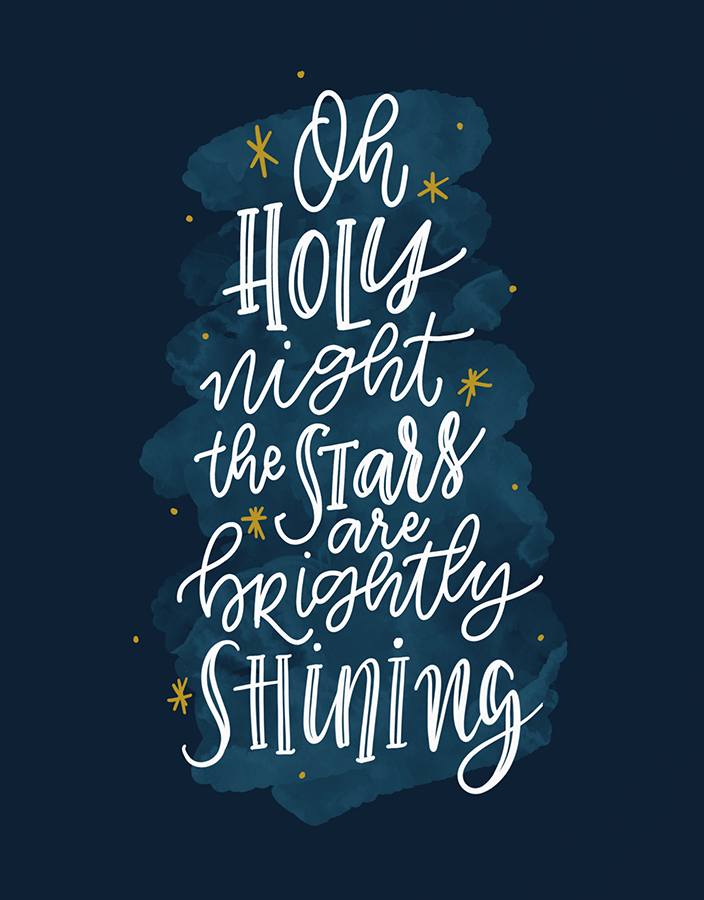 Send this card right now
23. Custom Season's Greetings
While there are many customizable Christmas cards to choose from — most of them are also photo template cards. This non-photo Christmas card allows you to customize the bottom with your family name — or really whatever you'd like.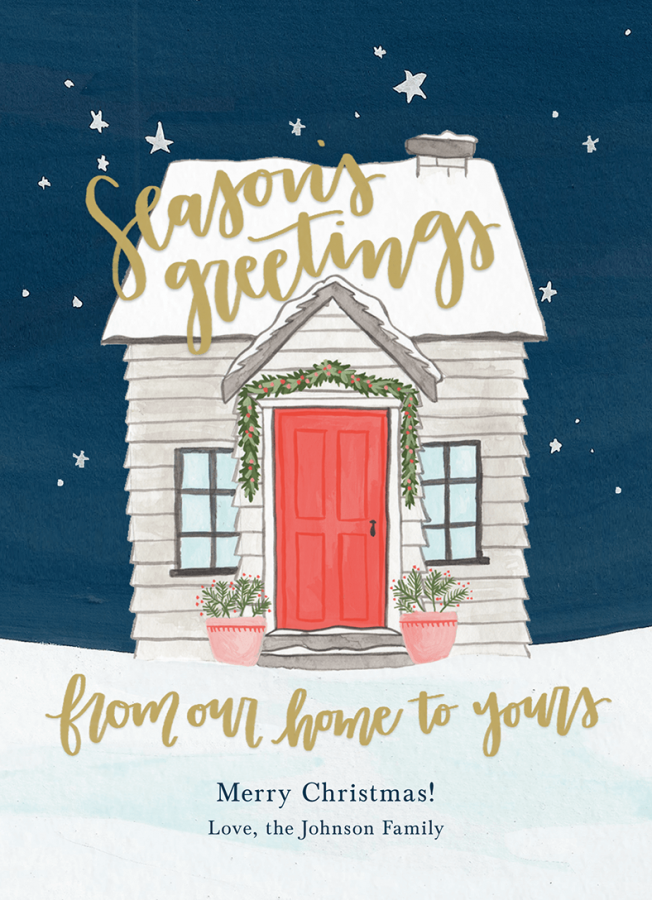 Send this card right now
24. A Classy Christmas
Another classic Rifle Paper Co. You really can't go wrong with this beautiful design.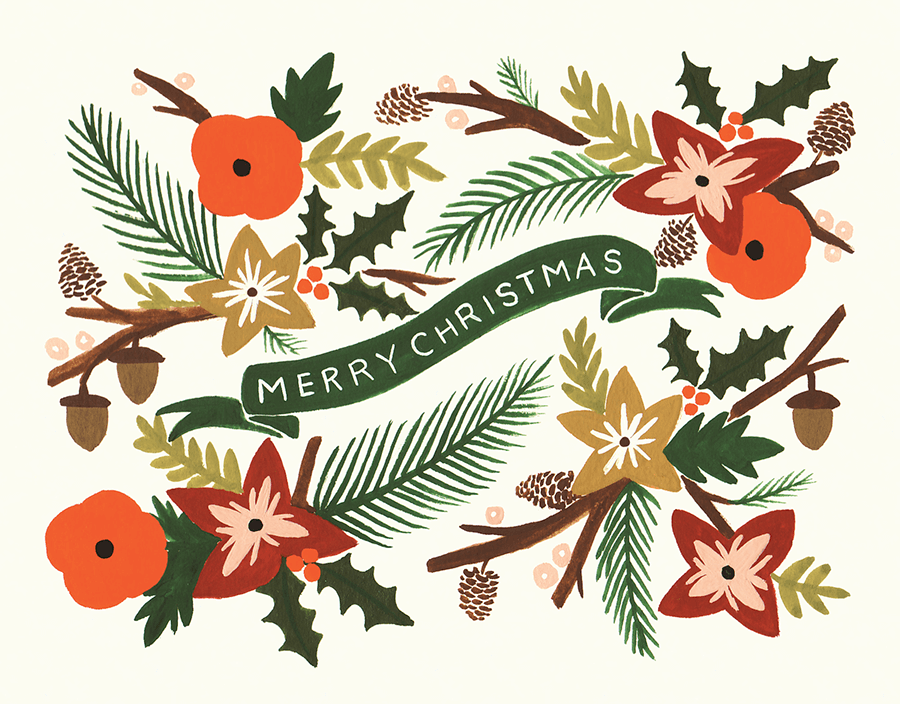 Send this card right now
25. Tis' the Season to Be Jolly
We love the blue background of this beautiful Christmas ornament card by One Canoe Two.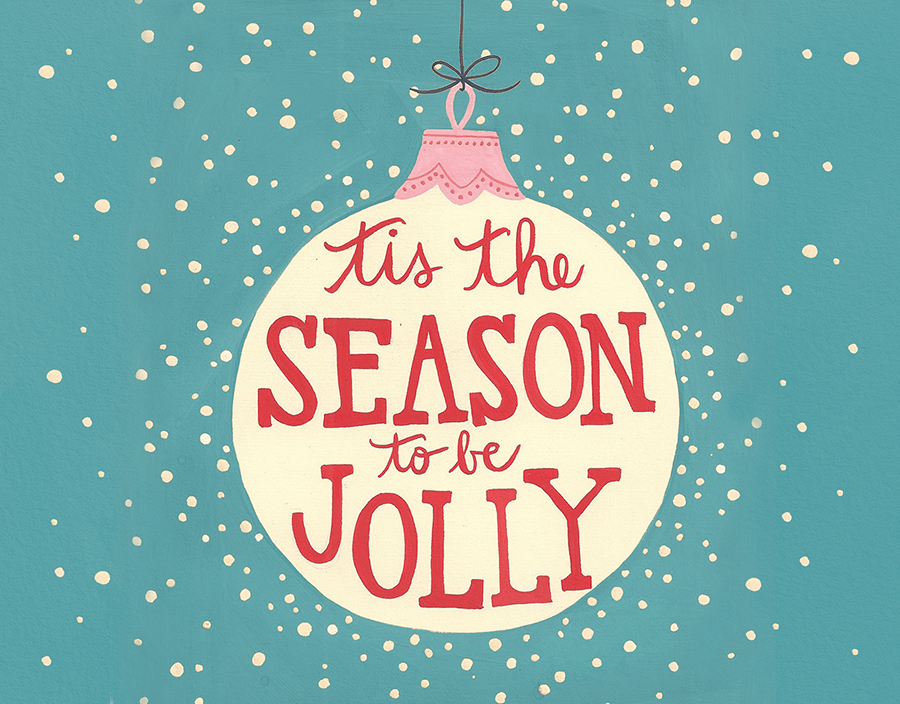 Send this card right now
26. Green Christmas
For those lucky folks that live in a warm climate this green Christmas card would be perfect. We love all the lush greenery illustrated by Small Adventure.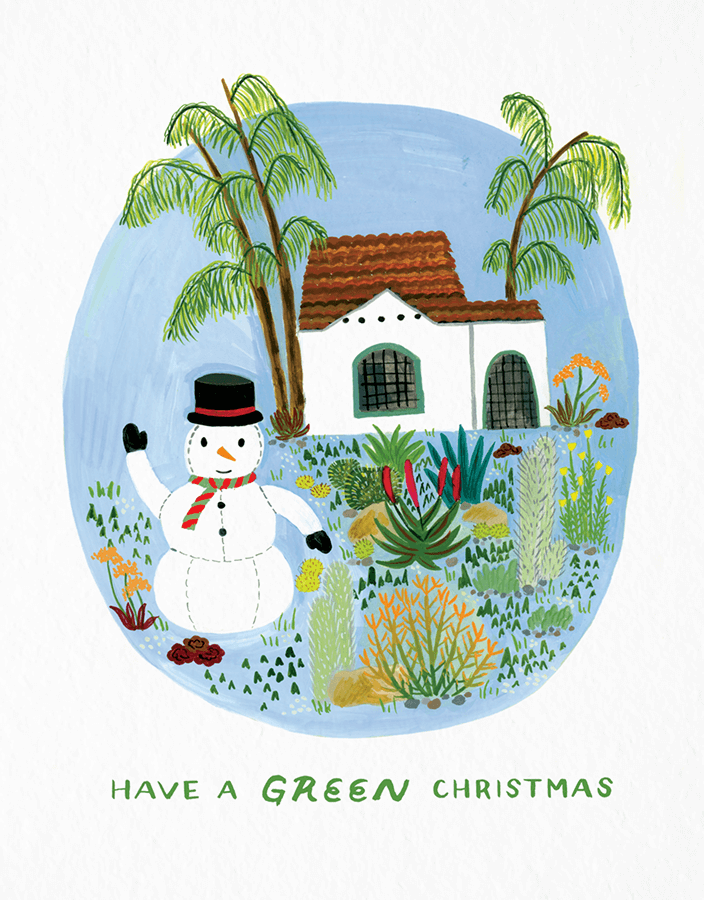 Send this card right now
Alrighty — who's psyched for Christmas?!
We hope this list of non photo Christmas cards has inspired you to think outside the norm. While we adore a good photo Christmas card (or three) there's something really special about these cards and we hope you enjoy them as much as we do. And remember — who says you gotta just pick one?! You can always send your family a Christmas card showcasing your latest family photos while sending your friends something that will induce a little giggle.
Checkout all the Christmas cards here.