#WhosYourValentine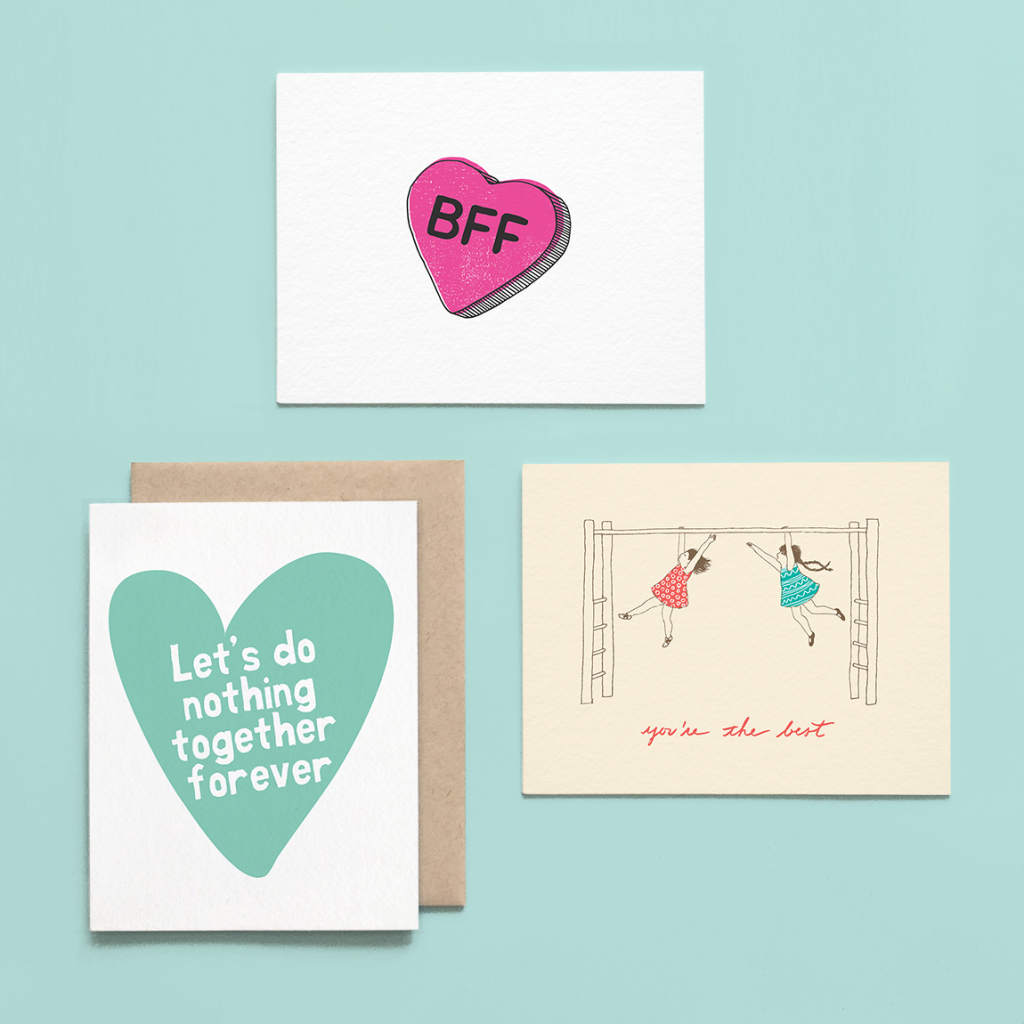 On our very own 12 Days of Valentine, we've been showcasing some of our favorite valentine's day cards for just about every type of valentine there is. We had the funny valentine cards, the naughty valentine cards, and even valentine's day cards for the longterm sweetheart.
Today we want to showcase the valentine's day cards to send to those ladies and fellas that have been there with you eating pizza for breakfast and running up tabs til 4am. We're talking about the BFFs of the world. Duh. You can't forget the one (or two… or three… or whatever) person in your life that will literally love you no matter how many cookies you eat in one sitting. No judgement here.
Let your BFF know you love them this Valentine's Day 🙂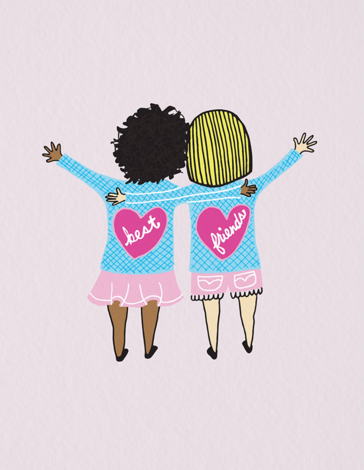 Wildhorse Press
---
Of all the valentine's day cards, this one says it like it is. Without all the fluff.
---
---
---
Punny valentine's day cards are a sign of a great friendship 🙂
---
Better send this in a valentine's day card than a text. Means more, you know?
---
---
---
---
---
At least you're honest.
---
---
---
---
---
---
---
---
---
---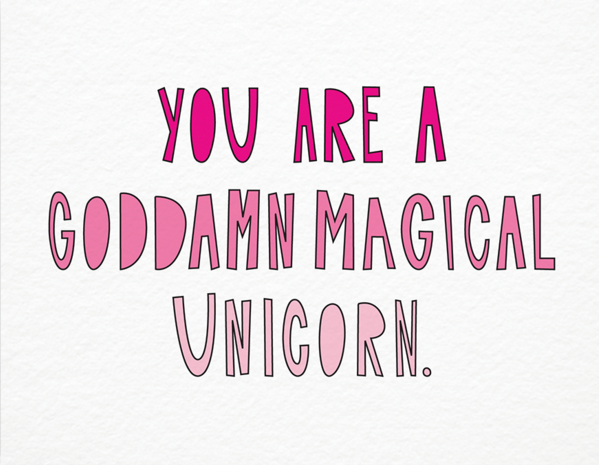 Near Modern Disaster
You and your BFF have your own way of saying things… this valentine's day card may be the best way to express your unique love <3
---
Easily send your Valentines Day Cards to you BFF with a few clicks with Postable!